A woman tries to distance herself from her gay friends in an effort to land a straight boyfriend.
Director: Casper Andreas
Writer: Jesse Archer (screenplay)
Release Date: 27 May 2010 (Connecticut Gay and Lesbian Film Festival)
9 June 2010 (Seattle International Film Festival)
10 July 2010 (Outfest Film Festival)
Genres: Comedy, Drama, Romance
Storyline: This provocative, heartfelt gay comedy stars Mindy Cohn (The Facts of Life) as fabulous fag-hag Violet who grapples with her own single-dom amidst her gaggle of gay boyfriends.
Casper Andreas and Jesse Archer are back with their third film together. Spinning off some of the characters from their first two films SLUTTY SUMMER and A FOUR LETTER WORD, this new comedy is provocative, hilarious and heart-felt!
In VIOLET TENDENCIES, Violet (Mindy Cohn, THE FACTS OF LIFE), is the last of the fag hags, loved, but lonely.While her co-worker Riley struggles with his baby-crazy boyfriend Markus and her roommate Luke tackles monogo-mania, Violet's love life is one big bellyflop. Realizing she's at a certain age and still singe, Violet is at a crossroads.
On the advice of a glamorous guru, Violet decides to leave all her gay boyfriends to find a man of her own. In self-imposed exile, she strikes out on a hilarious quest to change who she is.
But Violet discovers that you don't have to change the person you are to get what you want. With humor and hysteria, VIOLET TENDENCIES tells you the true meaning of family.
@
IMDb
@Amazon:
Violet Tendencies (2010)
@
Wolfe Video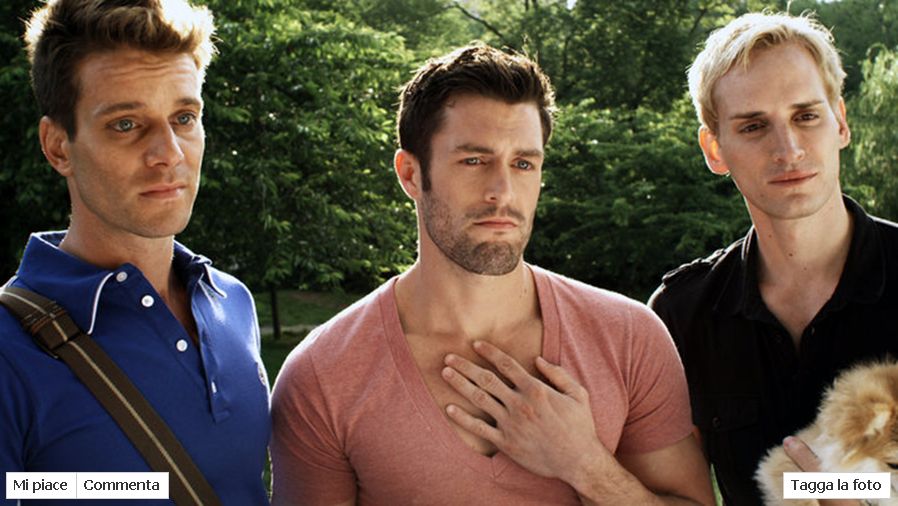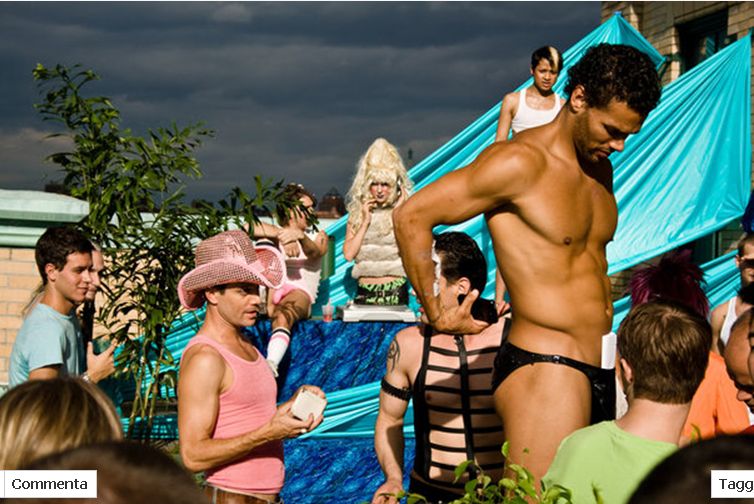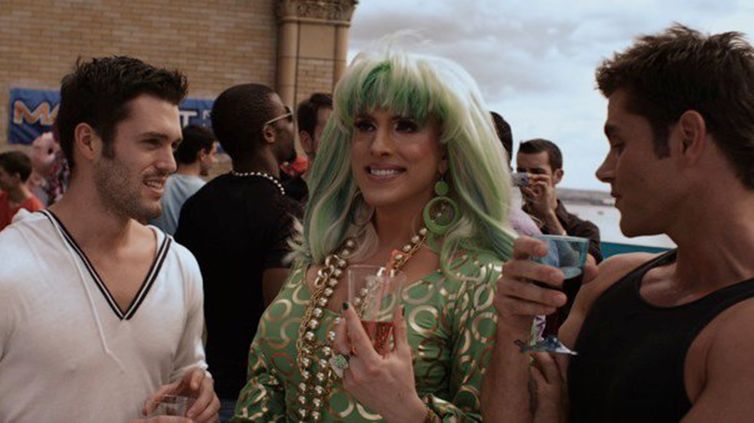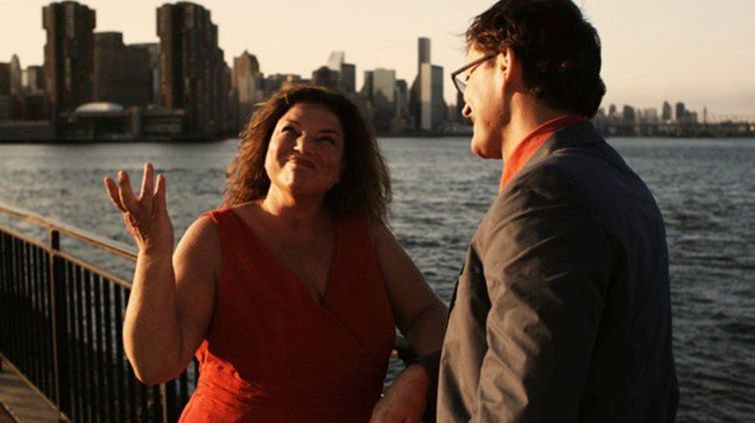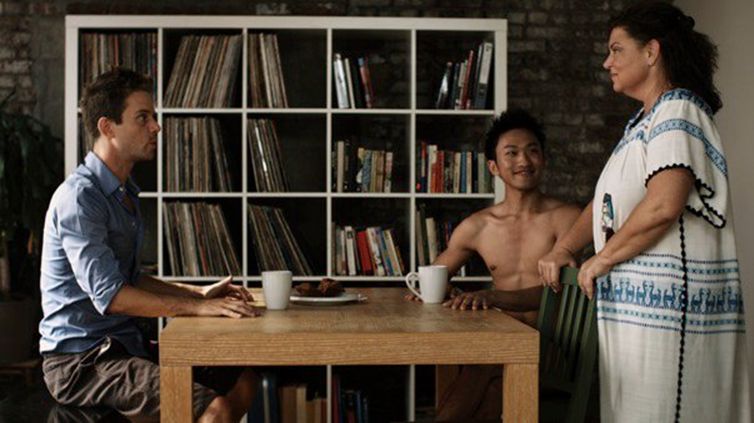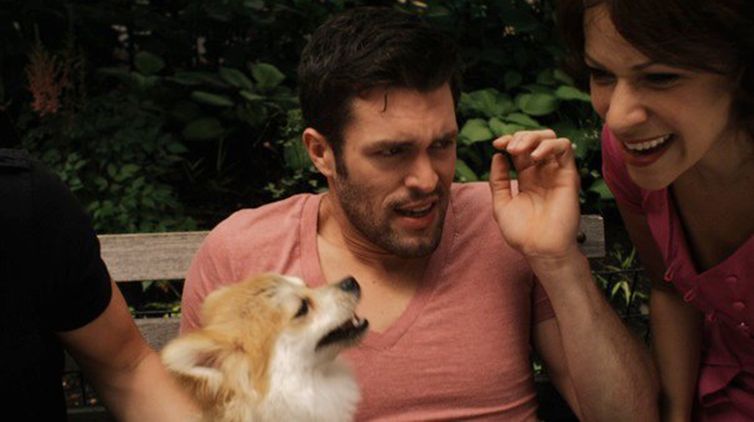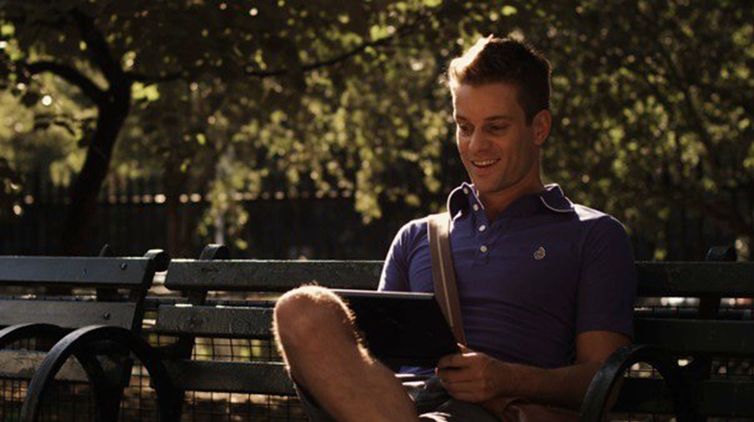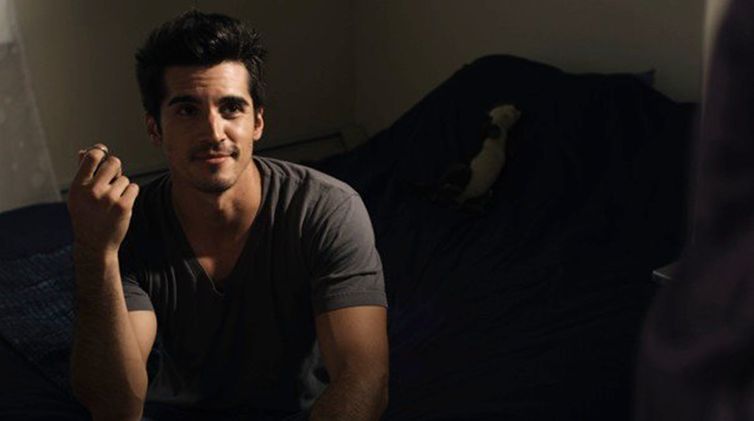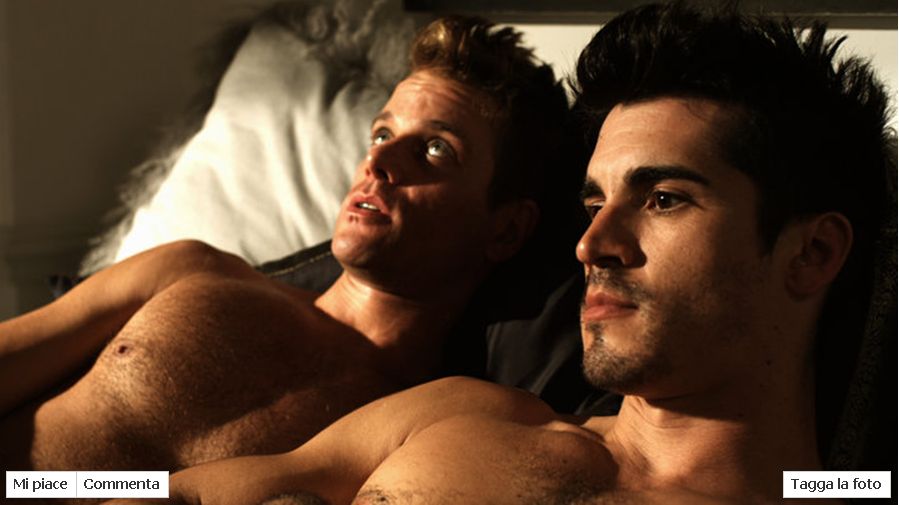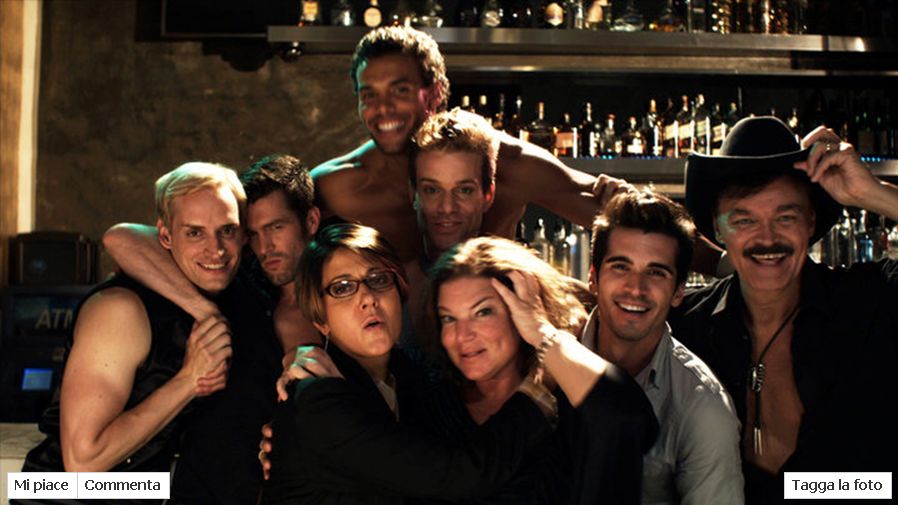 Cast (in credits order)
Mindy Cohn ... Violet
Marcus Patrick ... Zeus
Jesse Archer ... Luke
Samuel Whitten ... Riley
Casper Andreas ... Markus
Kim Allen ... Salome
Adrian Armas ... Darian
Armand Anthony ... Vern
Dennis Hearn ... Bradleigh
Andrea Cirie ... Donna
Sophia Lamar ... Larice
Hilary Elliot ... Marjorie Max
Margret R.R. Echeverria ... Audrey
Shari Albert ... Ashley
Michael Scott ... Stephen Miser
Michelle Akeley ... Darian's Receptionist
Christopher L. Graves ... Mike
John-Patrick Driscoll ... The Mailman
Michael Cornacchia ... Donnie the Waiter
Jonathan Chang ... Andre
Brandon Gill ... J Flame
Ben Pamies ... Gerald
J.R. Rolley ... Derek
Sonja Rzepski ... Jenny
Howard Feller ... Homeless Man
Fredrick Ford ... Darian's Trick
Kohl Beck ... Beer Can Dan
Sal Blandino ... Clipboard Fundraiser 1
Ali Mroczkowski ... Clipboard Fundraiser 3
Ryan Turner ... Clipboard Fundraiser 2
rest of cast listed alphabetically:
Patrick Askin ... Rooftop Party Guest 1
Marc Alan Austen ... Gay Party Rabbi
Jimmy Balletto ... Michael
Michael Bamford ... Bartender
Michael 'Anita' Cavnaugh ... Pissed Man
Craig Cobb ... Hugger
Vincent De Paul ... Chace
Mike Diamond ... Himself
Dan Elhedery ... Sex Party Host
Brandon Ellyson ... Violet's Friend in the Park
Max Emerson ... Max
Flick ... Baby the Dog
J. Fortino ... Himself
Mike Guzman ... Luke
Ebony Haith ... Background Actor
Clover Honey ... Drag Queen
Randy Jones ... Buck Winston
Robbyne Kaamil ... Playground Mother 2
Carlin Langley ... Fag Stag
Jack Mackenroth ... Himself
CaTina Murillo ... Salome's Friend (as Catherine Murillo)
Michael Musto ... Himself
Benjamin Oduro ... Background Actor
Marisa Petsakos ... Playground Mother 1
Steven Polito ... Hedda Lettuce
Alex Quiroga ... Luke's Love Trick
Max Rhyser ... Long John
Daniel Robinson ... Rooftop Party Guest 2
Ronnie Shockley III ... Little Joey
Sam Smithyman ... Little Matt
Lovari ... Sex Party Guest (uncredited)
Tonya Satchell ... Restaurant Patron / Hairstylist (uncredited)
Amy Simmons ... Sick Drunk Woman (uncredited)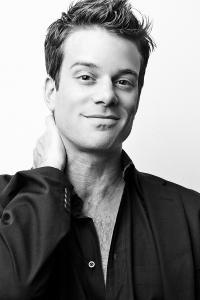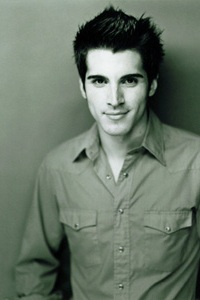 Luke & Darian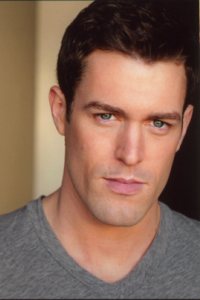 Riley & Marcus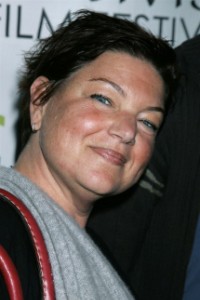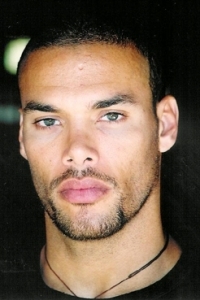 Violet & Zeus
Tags:
elisa_rolle
Appointments
2016 LGBT Rainbow Awards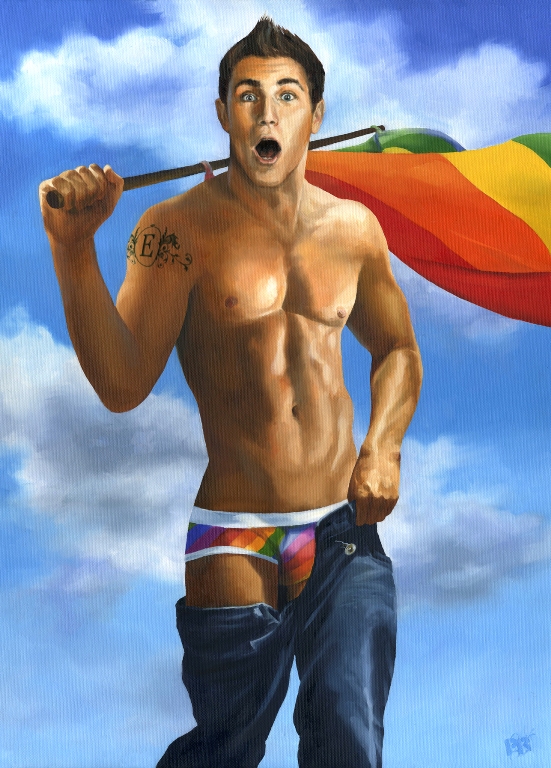 2016 Guidelines
2015 Winners
In the Spotlight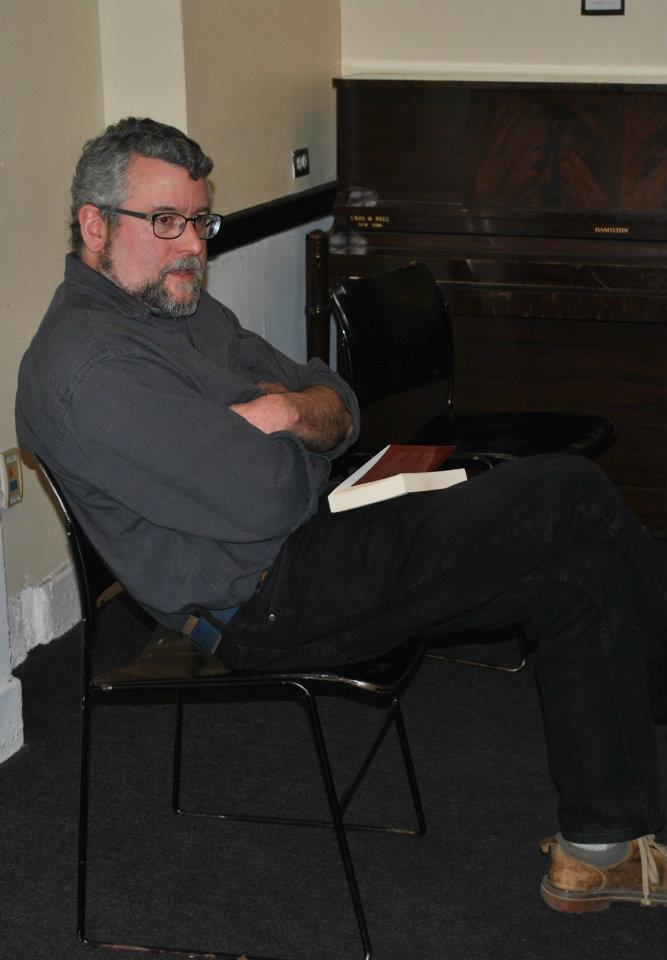 Top 100 Gay Novels List - Simple

Top 100 Gay Novels List - Wanted
Art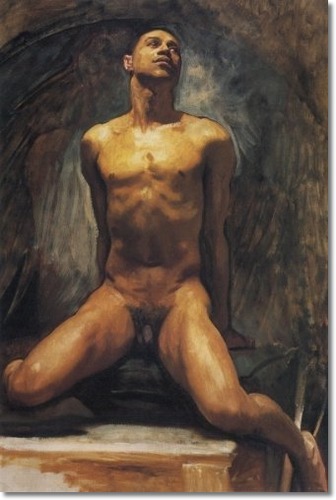 Previous Appointments Visual Summary
Gay Themed Movie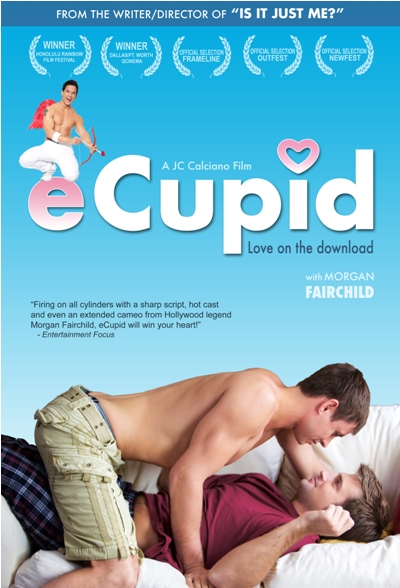 Previous Appointments Visual Summary
The Inside Reader


Previous Appointments Visual Summary

Top 100 Inside Readers Novels
LGBT Fashion Designers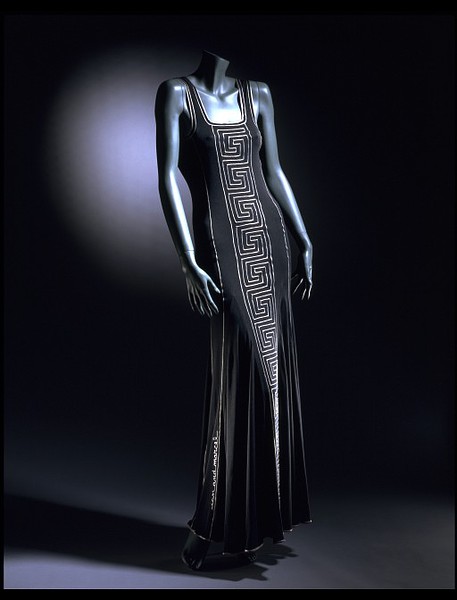 Previous Appointments Visual Summary
Gay Romance Challenge

Gay Commercial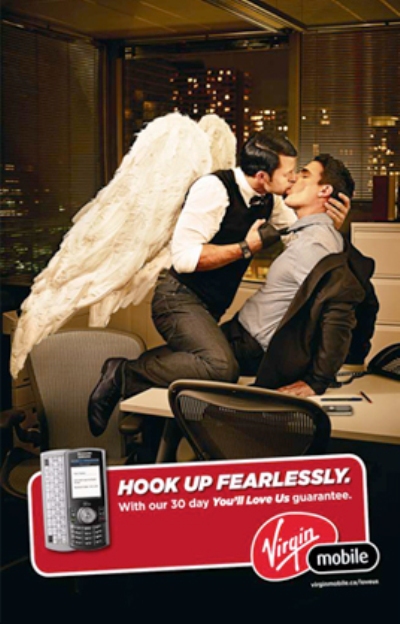 Around the World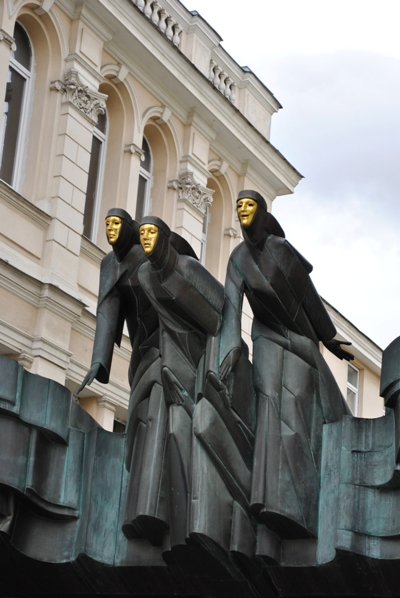 visited 20 states (8.88%)
Create your own visited map of The World
visited 15 states (30%)
Create your own visited map of The United States
Gay Classics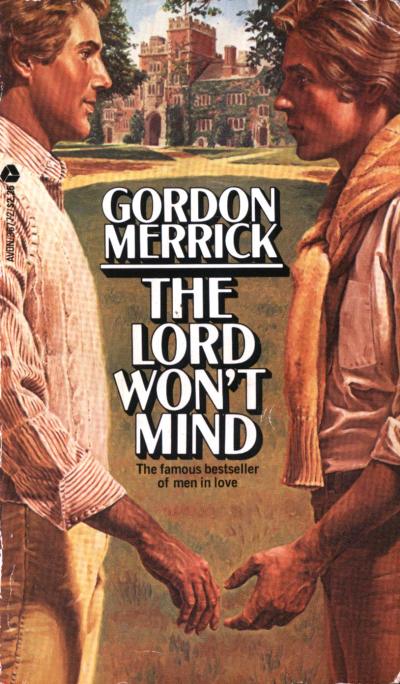 Previous Appointments Visual Summary
Romance History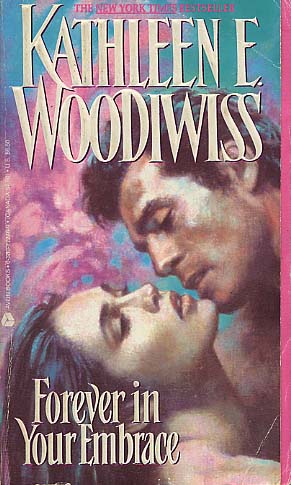 Previous Appointments Visual Summary
Main Tags
Characters:
Alpha Males
,
Cinderfellas (from rags to riches...)
,
Friends (with benefits)
,
Multicultural Lovers
,
Pretty... Men! (hustlers)
&
Virgins (at least in one way)
Dream Lovers:
Cowboys
,
Pirates
&
Sheikhs
Erotica (M/F)
Genres:
Contemporary
,
Fantasy
,
Futuristic
,
Historical
&
Paranormal
Length:
Short Story
,
Novella
&
Novel
Men in Uniform:
Cops / Detectives / PIs
,
Firefighters
&
Military
Non Conventional Lovers:
Elves, Gods, Deity & Witches
,
Furry Lovers
,
Shapeshifters
&
Vampires
Otherwordly Lovers:
Angels
,
Demons
&
Ghosts
Possible Futures:
Apocalypse Now
&
Back to the Future
Relationships:
Bondage / Submission
,
Breeches Rippers
,
Coming of Age
,
Disability
,
Gay for You
,
Male Pregnancy
,
May / December
,
Ménage a trois (or more...)
,
Silver Romance
&
Twincest
Settings:
Art World
,
College
,
Medical Romance
,
Office Affairs
,
Seasonal Romance
,
Show Business
&
Sports
Yaoi (manga)
From Movie to Novel (and viceversa)
Top 100 Gay Novels List
Secondary Tags
ActivistActorArtist
: illustrator, painter, photographer, sculptor
Author
: novelist, playwright, poet, screenwriter, writer
Dancer
: dance, choreographer
Designer
: architect, costumer, fashion designer, graphic designer, hairstylist, makeup artist, set designer, tailor
Director
: director, stage director
Eccentric
: aristocrat, art collector, drag queen, explorer, female impersonator, heir/heiress, hostess, lover, muse, prostitute, socialite, spy, survivor
Essayist
: anthropologist, archivist, biologist, columnist, critic, editor, educator, historian, journalist, lecturer, librarian, linguistic, philosopher, professor, psychoanalyst, psychologist, psychotherapist, publisher, reporter, researcher, scholar, sexologist, sociologist, teacher, theorist
Leader
: commander, emperor, judge, monarch, officer, politician, senator, statistician, warrior
ModelMusician
: arranger, composer, conductor, lyricist, pianist, singer, songwriter, violinist
Producer
: producer, manager, entrepreneur
Sport
Preditors & Editors Poll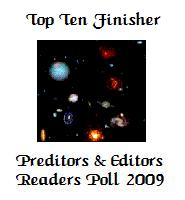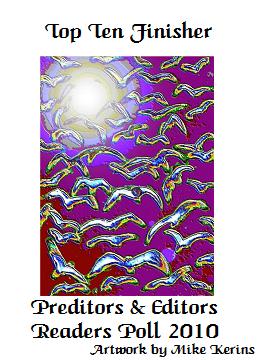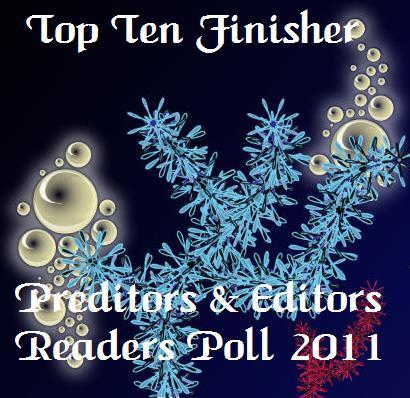 Amazon Profile
My Associate Amazon Store
Goodreads Profile
Top reviewer
Best reviewer
Top user
Top librarian
Most followed
Library Thing Helper Badgers
(Gold Medal) Helper for contributions to any area of LibraryThing
(Gold Medal) Common Knowledge for contributions to Common Knowledge
(Gold Medal) Work Combination for help maintaining LibraryThing's work system
(Silver Medal) Author Combination for help combining author names together
(Bronze Medal) Distinct authors for splitting homonymous authors into distinct authors
Publishers
List of LGBT publishers (for reviews look the Tags section)

Detailed List
Ego Surfing

Who links me
Statistics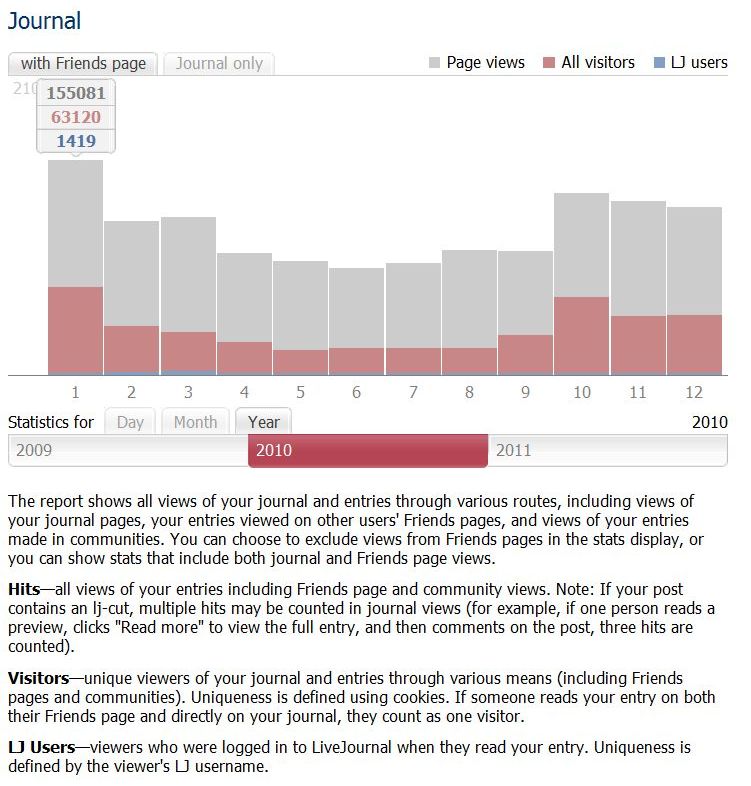 ClustrMaps

Site Meter

Disclaimer
All cover art, photo and graphic design contained in this site are copyrighted by the respective publishers and authors. These pages are for entertainment purposes only and no copyright infringement is intended. Should anyone object to our use of these items please contact by email the LJ's owner.
This is an amateur blog, where I discuss my reading, what I like and sometimes my personal life. I do not endorse anyone or charge fees of any kind for the books I review. I do not accept money as a result of this blog.
I'm associated with Amazon/USA Affiliates Programs.
Books reviewed on this site were usually provided at no cost by the publisher or author. However, some books were purchased by the reviewer and not provided for free. For information on how a particular title was obtained, please contact by email the LJ's owner.