381) Owen Keehnen - The Sand Bar
Paperback: 264 pages
Publisher: Lethe Press (May 23, 2012)
Language: English
ISBN-10: 1590210182
ISBN-13: 978-1590210185
Amazon:
The Sand Bar
Amazon Kindle:
The Sand Bar
Welcome to The Sand Bar, the notorious tavern where most gay folks in Bayetteville and the surrounding area get together. Come in through the back door off the alley. The bar is at the end of that long hallway. Pull up a stool and let hunky Cody the bartender get you a beer or mix up one of his famous margaritas. Make yourself comfortable and have a look around. You never know who you re going to meet here. Those punks over by the jukebox are Del and his buddy Slags. Chances are they're up to no good. The kid standing near them is Fred who's had a crush on Del since even before Del started hustling. That redheaded guy at the table by the dance floor is Kevin. He's got a girlfriend waiting for him at home, but lately he and Cody have been making eyes at one another. At the end of the bar Jack-O is swaying on his stool and going on to Heather who's killing time waiting for her latest lady friend to get off work at the mall. Sitting alongside them looking like a cardinal sin in that skin tight black dress is Bruschetta. She's nice enough, but don t cross her. The pock-marked guy down at the other end of the bar sucking on a longneck is Leo. He owns this place and lives upstairs. He opened The Sand Bar after being convinced the town needed a gay bar by his best friend Sister who's the one in the flannel shirt with one boot on the bar rail waiting his turn at pool. Make yourself comfortable and stay a while. What's being offered is a glimpse inside the intertwined loves, dreams, downfalls and dramas of the these folks as well as several others. Along the way there'll be plenty of sex, some laughs and even some tears. Though it may not be pretty or always nice, The Sand Bar isn't a place you're likely to soon forget and the people who've come to call it home are even more memorable.
382) Ansh Das - Always Forever
Paperback: 280 pages
Publisher: CreateSpace Independent Publishing Platform (May 23, 2012)
Language: English
ISBN-10: 1477422269
ISBN-13: 978-1477422267
Amazon:
Always Forever: From the depths of sorrow begins a journey of hope
Amazon Kindle:
Always Forever: From the depths of sorrow begins a journey of hope
The dream of a life together is shattered when AD finds himself attending Mikee's funeral. He is overcome with grief. But Mikee's brief appearance in his life was not by chance; it was to trigger a spiritual awakening. With help from Mikee's family and friends, AD sets about piecing together Mikee's story. As he begins to discover life's lessons through Mikee's eyes, AD finds himself falling in love with an entire nation.
383) Joshua Skye - The Singing Wind
Paperback: 236 pages
Publisher: CreateSpace Independent Publishing Platform (May 24, 2012)
Language: English
ISBN-10: 1475057296
ISBN-13: 978-1475057294
Amazon:
The Singing Wind
Amazon Kindle:
The Singing Wind
Deep in the Appalachian Mountains is the quiet, conservative mining town of Willow's Knot. A lifelong resident and coal miner, closeted Liam O'Shay lives a quiet life with his ailing mother. Lonely and introverted, Liam begrudgingly agrees to a spontaneous Friday night trip to Morgantown for a weekend getaway. There he meets the enigmatic and equally fascinating Jeremy, and a fast-paced romance begins. As Liam's romance with Jeremy blossoms, he finds himself not only awakening sexually but also becoming enmeshed in a fantastical journey through Native American folklore, alien agendas, and twisted government conspiracies. The mystic and the terrifying converge as gruesome owls, sinister wolves, and spiritual totems swirl in battle with Star Beings and reptilian monsters. Liam finds himself on a journey leading down a nightmarish path where the line between dream and reality blurs and where ultimately his true destiny lies.
384) A.B. Gayle - Red+Blue
Paperback: 330 pages
Publisher: Dreamspinner Press (May 25, 2012)
Language: English
ISBN-10: 1613725205
ISBN-13: 978-1613725207
Amazon:
Red+Blue
Amazon Kindle:
Red+Blue
An Opposites Attract novel Fresh from backwoods Minnesota, actuarial student Ben Dutoit is ecstatic to land a job with Sydney Sutherland Family Insurance, one of the few companies that offers life insurance to people in the high-risk category. The fact that he gets to work in Gay Central, aka San Francisco, is just the icing on the rainbow-colored cake. Ben sets himself just three goals: be out and proud enough to participate in the Pride parade; seek out the company of like-minded souls in the clubs; and maybe, if he's lucky, fall in love. But the men Ben meets are everything he's not: suave, confident, sophisticated, and sexy. Unlike redneck Ben, they're blue bloods from blue states, born with status, wealth, and the responsibility that comes with the package. Ben's still wondering if red and blue can mix when he discovers what risk really means. The global economy tanks. The job he looked forward to is in jeopardy, and every dream Ben ever had is threatened, especially love, the biggest dream of all.
385) William Maltese & Johan Ekkel - Maltese & Ekkel
Paperback: 204 pages
Publisher: MLR Press (May 25, 2012)
Language: English
ISBN-10: 1608206912
ISBN-13: 978-1608206919
Amazon:
Maltese & Ekkel
Amazon Kindle:
Maltese & Ekkel
FROM THE PEN OF INTERNATIONALLY BEST-SELLING AUTHOR WILLIAM MALTESE, BASED UPON THE ARTWORK OF DUTCH ARTIST JOHAN EKKEL... ...comes this power-house male-on-male short-story collection, from MLR Press, with quality reproductions of the original drawing or painting that specifically inspired each story. Says Maltese, best known as one of the vanguard writers of m/m fiction who launched its "Golden Days " in the sixties, with close to 200 books published since then, "Johan did two portraits of me for my Artists 'Do' Author William Maltese art collection. After which, I bought several other of his pieces without me as their subject matter. When he brought his black-on-white sketches, many of them erotic male-on-male, for my look-see, from which my inspiration came for most of these short stories in MALTESE/EKKEL, I was simply blown away." These resulting stories, each tailored to complement the one inspirational illustration with which it is accompanied, take the reader into the world of male-on-male love, sensuality, passion, sex, vengeance, retribution, redemption, salvation, and even murder ... with ... surfer-types, their bodies perfect and tan, on the beaches of southern California (Boy on the Rainbow Towel) ... physically fit Army vet returning to the sun-lit shores of a private island on the U.S. east coast (Man of War) ... a handsome matador trying to squeeze in love between the confining dangers and death he confronts weekly on the hot and blood-soaked sands of the Spanish corrida (Reines in Spain) ... the stealthy and sinuous werecats possibly masquerading as mere jungle cats as they perform nightly on the sawdust of the center-ring circus cage (MANEATERS) ... the unwitting aliens, with strong and boxy physiques, who perform their mating rituals on a brown-earth stage for the curiosity of unseen observers (I SPY, I SPY)... These and more of the MALTESE/EKKEL collection offer a sensuous smorgasbord of delicious "Maltese" reading fare that, with their "Ekkel" visuals, by way of dessert, will turn you on to exceptional writing and exceptional artwork as never before. Or, better yet, just turn you on ... period.
386) Marten Weber - Bodensee
Paperback: 238 pages
Publisher: CreateSpace Independent Publishing Platform (May 25, 2012)
Language: English
ISBN-10: 1475271271
ISBN-13: 978-1475271270
Amazon:
Bodensee
Amazon Kindle:
Bodensee
In a street in Zurich, a man stands confused and bewildered. There's the bank he needs to go to, and in the hotel, a man who claims to be his husband and a young boy are waiting. They travel together across the snow-capped mountains in a train which seems doomed to derail. He has no memory of his earlier life. Nightmares of monsters and crawling insects rob him of his sanity. Again and again, he doubts his senses. Repeatedly, the image of a red-haired woman enters his mind: he wants to meet her; he knows she holds the key to this mystery. Then she is there, in the flesh: beautiful, seductive and irresistible. And his troubles have only started. Literally bursting with creativity, Marten Weber takes us on a thrilling ride with this foray into the sci-fi genre. Bodensee chronicles the confounding journey of three men as they navigate one terrifying obstacle after another, trapped in a provocative dream that seems all but inescapable. Full of surprises, twists and an array of dashing young men who battle it out—a battle of minds and perceptions—is this a vision of our future? Then she is there, in Milan, beautiful, seductive and irresistible. And his troubles have only just started.
387) Robert Lennon - The Miles
Paperback: 352 pages
Publisher: Kensington (May 29, 2012)
Language: English
ISBN-10: 0758271735
ISBN-13: 978-0758271730
Amazon:
The Miles
Amazon Kindle:
The Miles
A squadron of spectators screamed and hooted, and Liam could feel his legs lighten. It was possible. He could run at any speed now; he would accelerate and accelerate and accelerate…
When Liam Walker joins a running club in New York City, it's with some trepidation. Liam has always loved running, but the world of team racing, and the camaraderie that goes with it, are new to him. Still, after years of stagnancy--working for the same magazine, living in the same apartment, and jumping from one short-term boyfriend to another--he's ready to try. At the club, Liam meets athletes of every stripe. Some are fiercely competitive, others more interested in the after-race bagels or team nights out partying. The revelations on the track hardly compare to what happens off it--the romance and heartaches, rivalries and injuries. And as the year unfurls leading to the ultimate challenge--the New York City Marathon--Liam starts to realize all the ways in which life is measured by hills and valleys, in how far you're willing to push yourself, and in who's waiting for you at the finish line...
388) Sage Marlowe - SubMission
Paperback: 208 pages
Publisher: Total-E-Bound Publishing (August 27, 2012)
Language: English
ISBN-10: 1781845174
ISBN-13: 978-1781845172
Amazon:
Sub-Mission
Amazon Kindle:
Sub-Mission
How far would you go to save the one you love? Pierce Hollister is a down-to-earth businessman. Most of the time. His romantic side has him secretly dreaming of Mr Right, a family and happy ever after. Noah Conway is a single father who doesn't believe in happy families anymore. When his daughter's life is at stake, he would sell his soul to save her but as a sadistic Dom takes an interest in him, he sells his body instead. A shared session at a BDSM club leaves Pierce intrigued and soon he finds himself willing to do anything in his power to heal the wounds that life has left on Noah's soul. When he realises that the very thing Noah dreads the most might just be what he needs, Pierce sets out on a mission – but maybe it's just not in his power to save Noah. Will Noah be able to battle the demons that haunt him and find the happy ever after Pierce has dreamed up for them?
389) Brit Mandelo - Beyond Binary
Paperback: 276 pages
Publisher: Lethe Press (May 5, 2012)
Language: English
ISBN-10: 1590210050
ISBN-13: 978-1590210055
Amazon:
Beyond Binary: Genderqueer and Sexually Fluid Speculative Fiction
Amazon Kindle:
Beyond Binary: Genderqueer and Sexually Fluid Speculative Fiction
Speculative fiction is the literature of questions, of challenges and imagination, and what better to question than the ways in which gender and sexuality have been rigidly defined, partitioned off, put in little boxes? These seventeen stories explore the ways in which identity can go beyond binary from space colonies to small college towns, from angels to androids, and from a magical past to other worlds entirely, the authors in this collection have brought to life wonderful tales starring people who proudly define (and redefine) their own genders, sexualities, identities, and so much else in between.
390) Kelly Sinclair - In the Now
Paperback: 168 pages
Publisher: Blue Feather Books LTD. (May 31, 2012)
Language: English
ISBN-10: 1935627856
ISBN-13: 978-1935627852
Amazon:
In the Now
Amazon Kindle:
In the Now
Psychiatrist Carla Turner sets out to disprove reincarnation. To make her point and strike a blow for science, she enlists Amy Duran, her favorite patient, for a past-life regression that Carla believes is destined to fail. But a potent, experimental drug used for the study works all too well. Amy is swept away into her previous life as Isao Watanabe, a Japanese World War II veteran, who finds twenty-first century Austin, Texas, to be as shocking as the female body he now inhabits. To bring back her beloved Amy, Carla must battle a powerful drug company as well as her headline-chasing former professor, a woman determined to establish that past-life regression exists. If Amy returns to the present, what happens to the charismatic Isao? Can two people-one male, one female; one dead, one alive-share the same body? In the Now, an intuitive exploration of identity, gender, and faith, asks the thought-provoking question, what if reincarnation is a biological fact? And if it's real, how do you face all the good and evil you've done-in this lifetime or your last?
This journal is friends only. This entry was originally posted at http://reviews-and-ramblings.dreamwidth.org/3343498.html. If you are not friends on this journal, Please comment there using OpenID.
Tags:
elisa_rolle
Appointments
2016 LGBT Rainbow Awards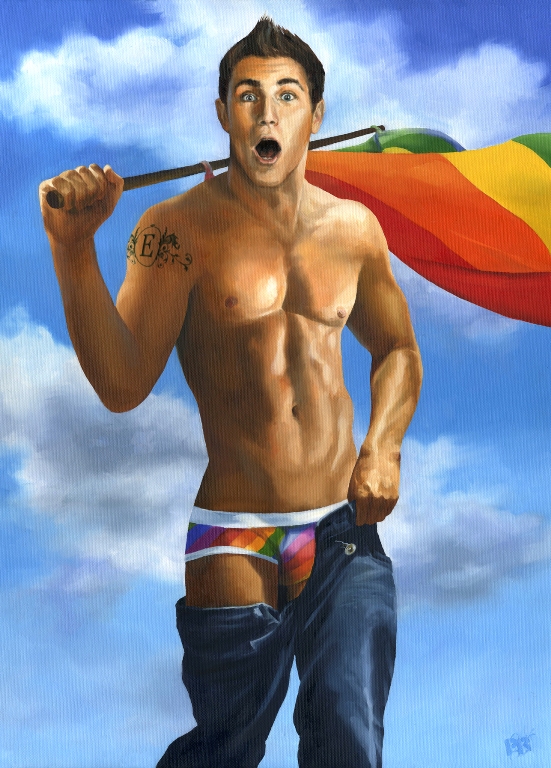 2016 Guidelines
2015 Winners
In the Spotlight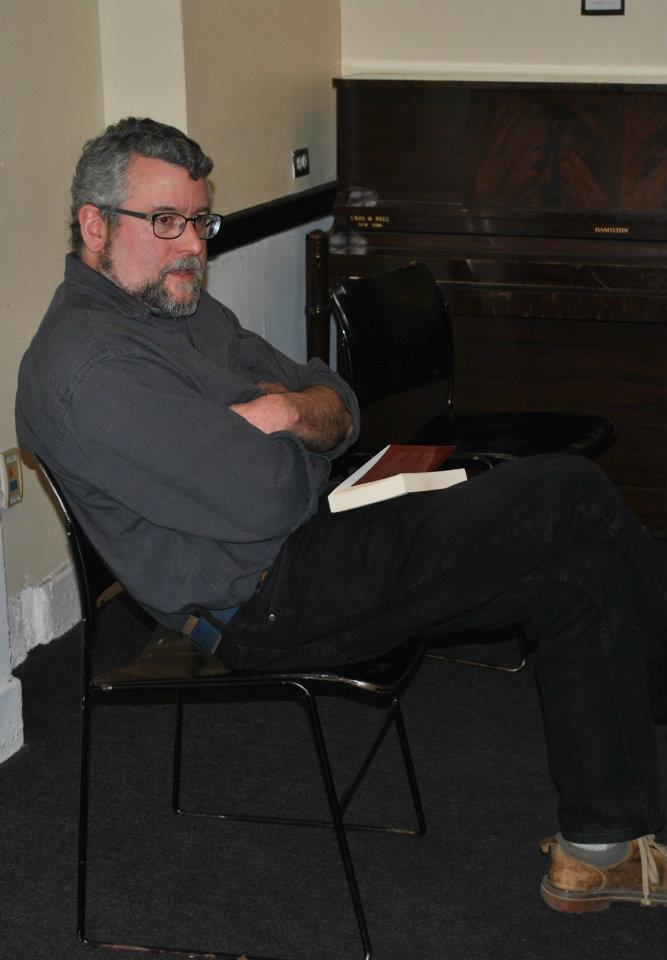 Top 100 Gay Novels List - Simple

Top 100 Gay Novels List - Wanted
Art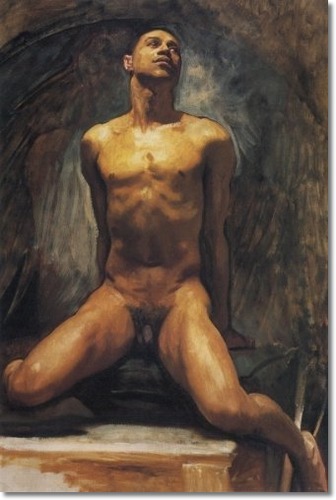 Previous Appointments Visual Summary
Gay Themed Movie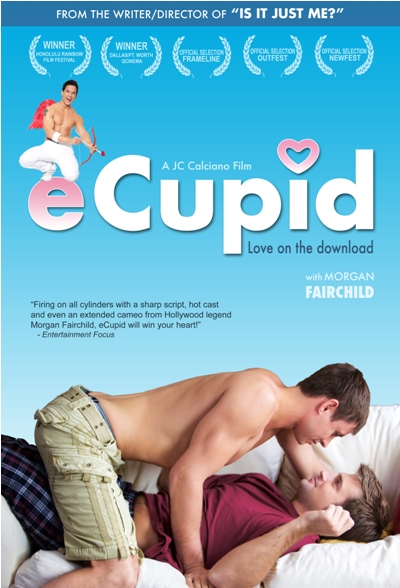 Previous Appointments Visual Summary
The Inside Reader


Previous Appointments Visual Summary

Top 100 Inside Readers Novels
LGBT Fashion Designers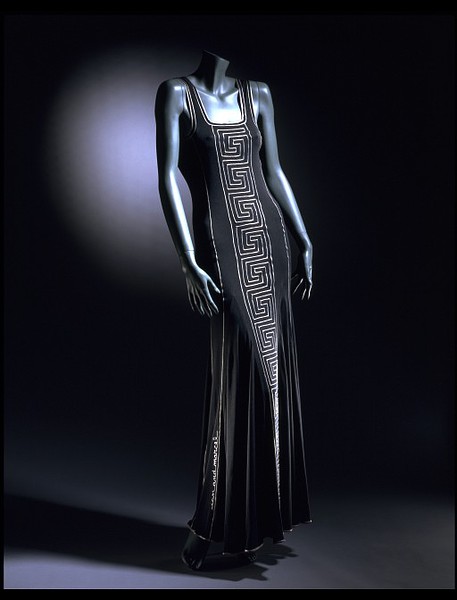 Previous Appointments Visual Summary
Gay Romance Challenge

Gay Commercial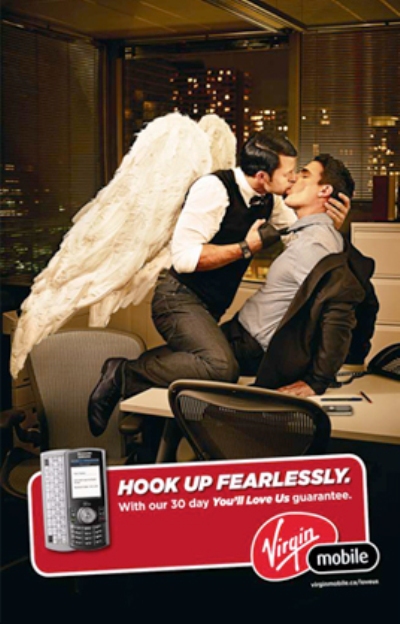 Around the World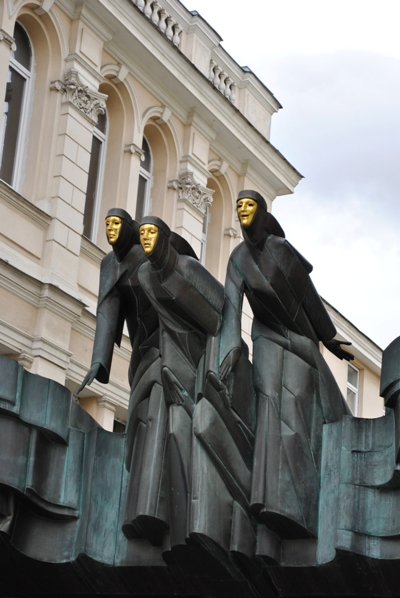 visited 20 states (8.88%)
Create your own visited map of The World
visited 15 states (30%)
Create your own visited map of The United States
Gay Classics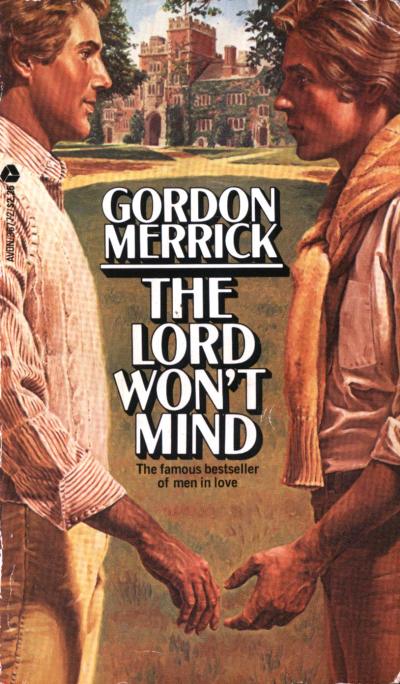 Previous Appointments Visual Summary
Romance History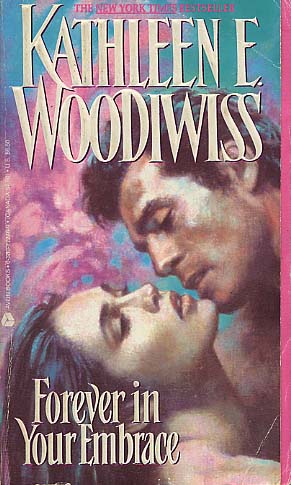 Previous Appointments Visual Summary
Main Tags
Characters:
Alpha Males
,
Cinderfellas (from rags to riches...)
,
Friends (with benefits)
,
Multicultural Lovers
,
Pretty... Men! (hustlers)
&
Virgins (at least in one way)
Dream Lovers:
Cowboys
,
Pirates
&
Sheikhs
Erotica (M/F)
Genres:
Contemporary
,
Fantasy
,
Futuristic
,
Historical
&
Paranormal
Length:
Short Story
,
Novella
&
Novel
Men in Uniform:
Cops / Detectives / PIs
,
Firefighters
&
Military
Non Conventional Lovers:
Elves, Gods, Deity & Witches
,
Furry Lovers
,
Shapeshifters
&
Vampires
Otherwordly Lovers:
Angels
,
Demons
&
Ghosts
Possible Futures:
Apocalypse Now
&
Back to the Future
Relationships:
Bondage / Submission
,
Breeches Rippers
,
Coming of Age
,
Disability
,
Gay for You
,
Male Pregnancy
,
May / December
,
Ménage a trois (or more...)
,
Silver Romance
&
Twincest
Settings:
Art World
,
College
,
Medical Romance
,
Office Affairs
,
Seasonal Romance
,
Show Business
&
Sports
Yaoi (manga)
From Movie to Novel (and viceversa)
Top 100 Gay Novels List
Secondary Tags
ActivistActorArtist
: illustrator, painter, photographer, sculptor
Author
: novelist, playwright, poet, screenwriter, writer
Dancer
: dance, choreographer
Designer
: architect, costumer, fashion designer, graphic designer, hairstylist, makeup artist, set designer, tailor
Director
: director, stage director
Eccentric
: aristocrat, art collector, drag queen, explorer, female impersonator, heir/heiress, hostess, lover, muse, prostitute, socialite, spy, survivor
Essayist
: anthropologist, archivist, biologist, columnist, critic, editor, educator, historian, journalist, lecturer, librarian, linguistic, philosopher, professor, psychoanalyst, psychologist, psychotherapist, publisher, reporter, researcher, scholar, sexologist, sociologist, teacher, theorist
Leader
: commander, emperor, judge, monarch, officer, politician, senator, statistician, warrior
ModelMusician
: arranger, composer, conductor, lyricist, pianist, singer, songwriter, violinist
Producer
: producer, manager, entrepreneur
Sport
Preditors & Editors Poll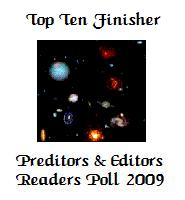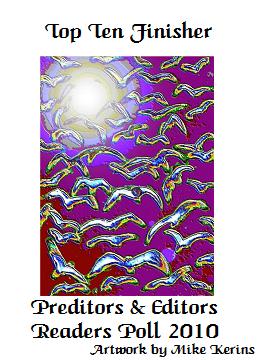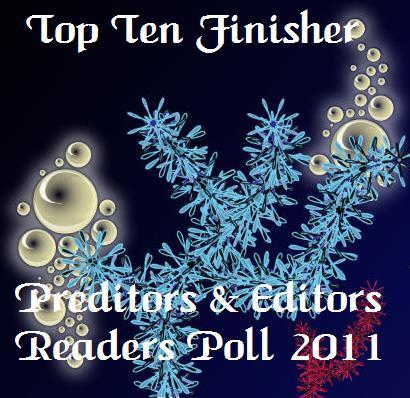 Amazon Profile
My Associate Amazon Store
Goodreads Profile
Top reviewer
Best reviewer
Top user
Top librarian
Most followed
Library Thing Helper Badgers
(Gold Medal) Helper for contributions to any area of LibraryThing
(Gold Medal) Common Knowledge for contributions to Common Knowledge
(Gold Medal) Work Combination for help maintaining LibraryThing's work system
(Silver Medal) Author Combination for help combining author names together
(Bronze Medal) Distinct authors for splitting homonymous authors into distinct authors
Publishers
List of LGBT publishers (for reviews look the Tags section)

Detailed List
Ego Surfing

Who links me
Statistics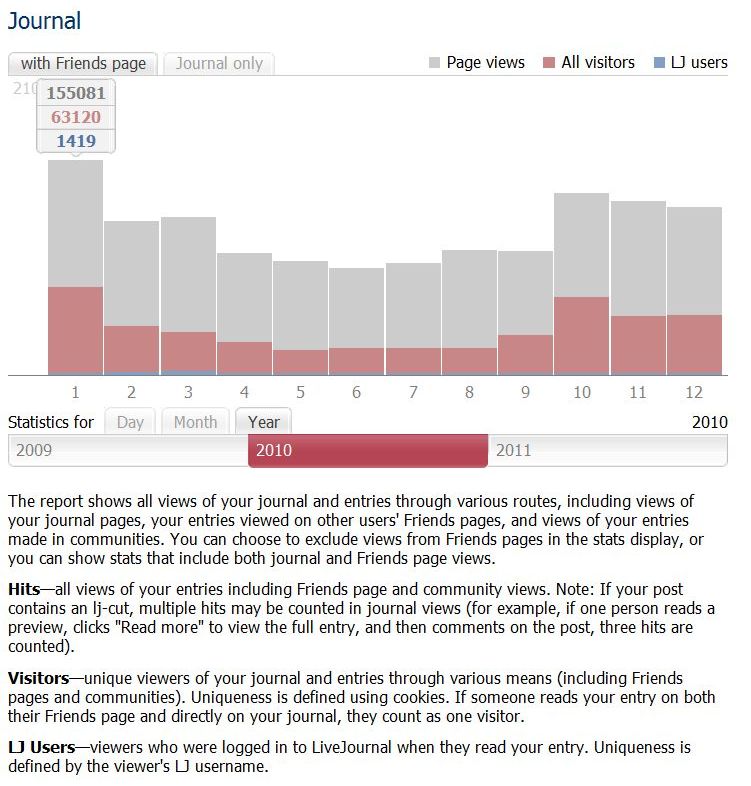 ClustrMaps

Site Meter

Disclaimer
All cover art, photo and graphic design contained in this site are copyrighted by the respective publishers and authors. These pages are for entertainment purposes only and no copyright infringement is intended. Should anyone object to our use of these items please contact by email the LJ's owner.
This is an amateur blog, where I discuss my reading, what I like and sometimes my personal life. I do not endorse anyone or charge fees of any kind for the books I review. I do not accept money as a result of this blog.
I'm associated with Amazon/USA Affiliates Programs.
Books reviewed on this site were usually provided at no cost by the publisher or author. However, some books were purchased by the reviewer and not provided for free. For information on how a particular title was obtained, please contact by email the LJ's owner.