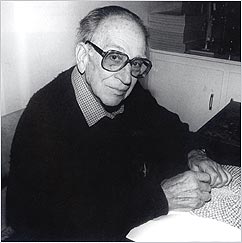 Emmanuel George "Manoly" Lascaris (5 August 1912 – 13 November 2003) was the life partner of the Australian novelist and dramatist Patrick White. Lascaris was born in Cairo in 1912, the son of an American woman and her wealthy Greek-Egyptian husband from Smyrna in Asia Minor. Lascaris met White while they both were servicemen in the Second World War. (
Picture: Manoly Lascaris in 1990. Photo: William Yang
)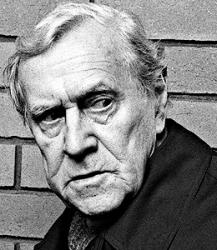 He was raised in Athens and Alexandria. In 1941 he joined the Greek Army in exile in Egypt and soon after, in Alexandria, met White, who was then serving with the Royal Australian Air Force. (
Picture: Patrick White
)
White and Lascaris lived together in Cairo for six years, before moving to a small farm on the outskirts of Sydney in 1948. When White's mother died, they moved into Highbury in Centennial Park, where they lived for the rest of their lives. Although it was widely known that they were lovers, such matters were not publicly discussed in Australia at that time. Lascaris was sometimes referred to as White's "housekeeper." The relationship was not openly discussed until White published his memoirs, Flaws in the Glass, in 1981.
After White's death in 1990, Lascaris was allowed, by the terms of the will, to stay in the house in Centennial Park and to receive income from White's share portfolio (after Lascaris died, these assets would be shared among four charitable causes.) Although Lascaris claimed that White left him nothing, he was well provided for. Lascaris lived alone in the house he had shared with White until his health failed in 2003. He then moved into a nursing home, Lulworth, which had been White's childhood home.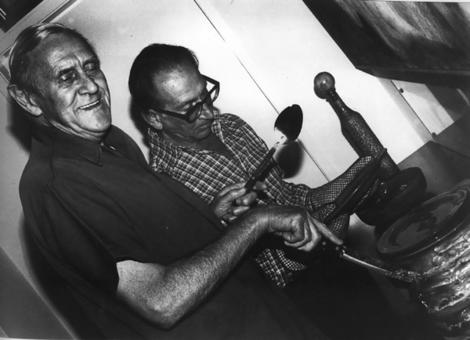 Patrick White at home in the 1980s with Manoly Lascaris, the love of his very private lifeBy the time World War II broke out, Patrick White (28 May 1912 – 30 Sep 1990) joined the British Royal Air Force. While in the Middle East, he had an affair with a Greek army officer, Manoly Lascaris, who was to become his life partner. After the war White returned to Australia, buying an old house in Castle Hill. Here he settled down with Lascaris. White and Lascaris hosted many dinner parties at Highbury, their Centennial Park home, in a leafy part of the affluent Eastern suburbs of Sydney.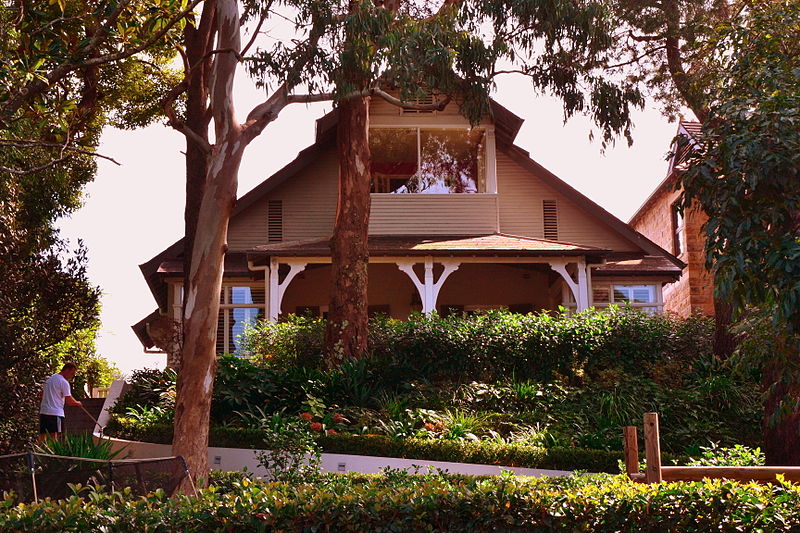 Highbury, Patrick White & Manoly Lascaris's house

Lascaris was in many ways the gentle and urbane face of his life partnership with the prickly and difficult White. David Marr credits Lascaris with being the driving force who kept White to his literary labours, including the string of novels that won White the Nobel Prize for Literature in 1973. White referred to Lascaris as "the small Greek of immense moral strength who became the central mandala in my life's hitherto messy design".
Marr wrote in an obituary for Lascaris:
"Everyone loved Manoly. He was courtly, intuitive and gentle. He protected people from White's outbursts of fury while remaining, at heart, absolutely loyal to his lover. 'There must be one person in the world Patrick can trust absolutely'"
After White's death in 1990, Lascaris lived alone in the Centennial Park house until his health failed in 2003. He then moved into a nursing home, Lulworth, which had been White's childhood home. Marr wrote:
"A last coincidence was waiting. When it was time for Lascaris to move to a nursing home, he was taken to Lulworth, the old mansion at the back of Kings Cross which was Patrick's childhood home before becoming a hospital after the war. The shades of so many of White's characters hung around the house. Aunt Theo gazed across the water to Darling Point. Laura Trevelyan waited here for the explorer Johann Ulrich Voss to call. Hurtle Duffield played under the bunya pine on the drive. Now the cast was joined by the original of all the dark, wise, muscular Greeks of the novels. Manoly died at Lulworth on 13 November 2003, at the age of 91, oblivious to the closing of a great circle that had come to embrace Scone and Smyrna, Sydney and Alexandria, the Whites and the Lascaris..'."
Highbury was later given a state government heritage listing because of its association with Patrick White.
Source:
http://en.wikipedia.org/wiki/Manoly_Lascaris
Further Readings:
Recollections of Mr Manoly Lascaris by Vrasidas Karales
Hardcover: 177 pages
Publisher: Brandl & Schlesinger (January 2008)
Language: English
ISBN-10: 1876040955
ISBN-13: 978-1876040956
Amazon:
Recollections of Mr Manoly Lascaris
Flaws In the Glass by Patrick White
Paperback: 288 pages
Publisher: Vintage Of Random House (October 1, 1998)
Language: English
ISBN-10: 009975231X
ISBN-13: 978-0099752318
Amazon:
Flaws In the Glass
In this remarkable self-portrait, Patrick White explains how on the very rare occasions when he re-reads a passage from one of his books, he recognises very little of the self he knows. This 'unknown' is the man interviewers and visiting students expect to find, but 'unable to produce him', he prefers to remain private, or as private as anyone who has been awarded the Nobel Prize for Literature can ever be. In this book, it is the self Patrick White does recognise, the one he sees reflected in the glass.
More Real Life Romances at my website:
http://www.elisarolle.com/
, My Ramblings/Real Life Romance
This journal is friends only. This entry was originally posted at http://reviews-and-ramblings.dreamwidth.org/3345976.html. If you are not friends on this journal, Please comment there using OpenID.
elisa_rolle
Appointments
2014 LGBT Rainbow Awards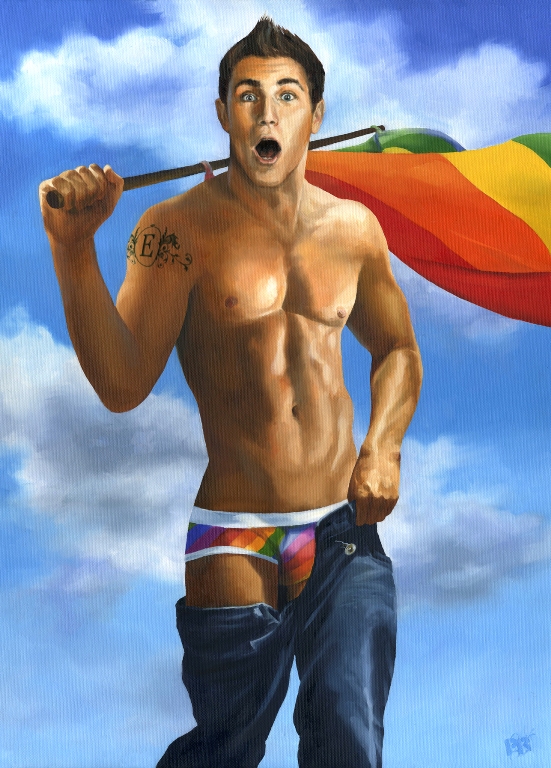 2014 Guidelines
2013 Winners
In the Spotlight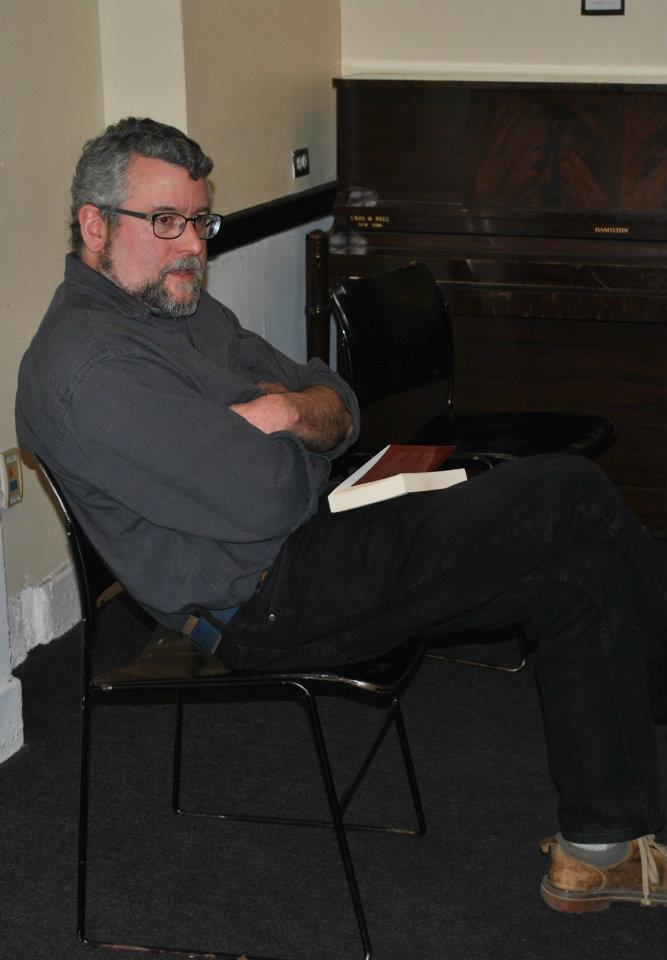 Top 100 Gay Novels List - Simple

Top 100 Gay Novels List - Wanted
Art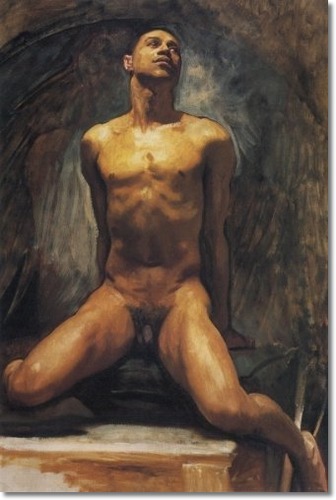 Previous Appointments Visual Summary
Gay Themed Movie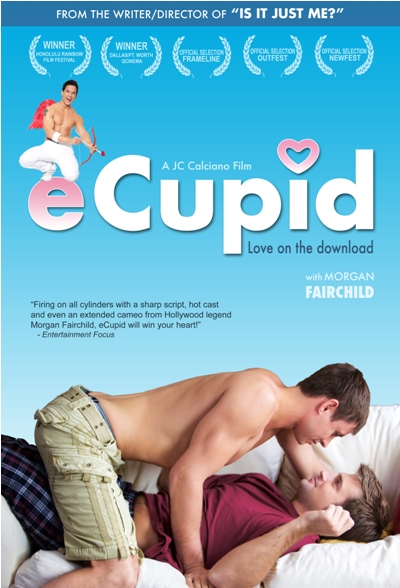 Previous Appointments Visual Summary
The Inside Reader


Previous Appointments Visual Summary

Top 100 Inside Readers Novels
LGBT Fashion Designers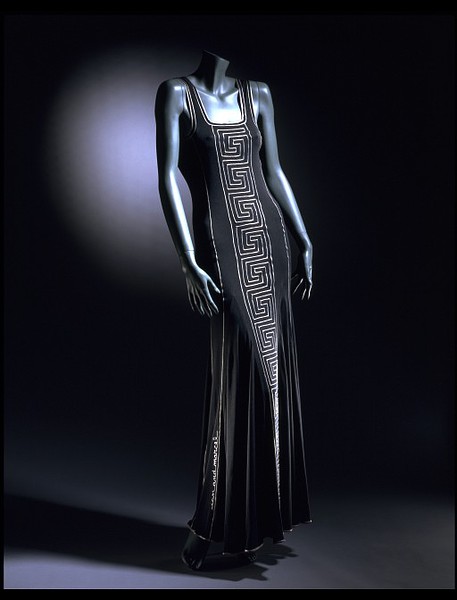 Previous Appointments Visual Summary
Gay Romance Challenge

Gay Commercial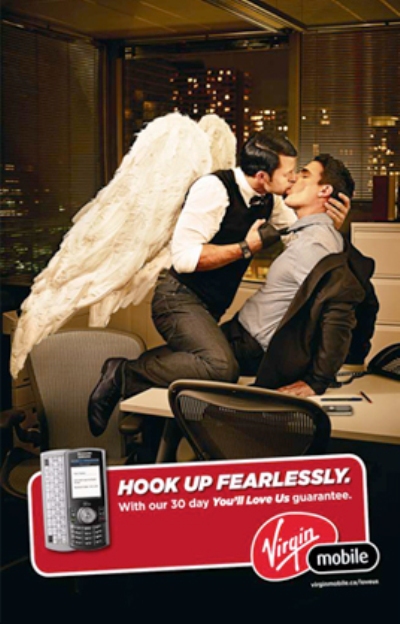 Around the World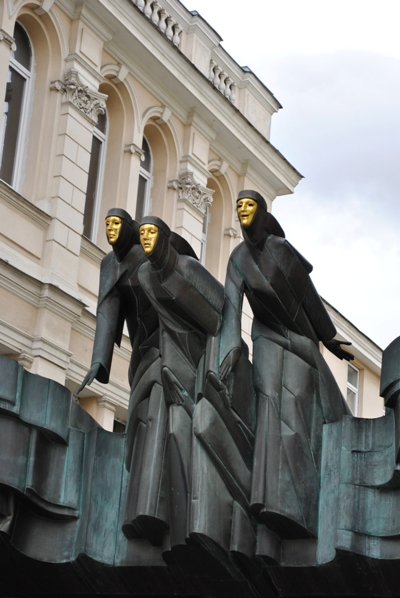 visited 20 states (8.88%)
Create your own visited map of The World
visited 15 states (30%)
Create your own visited map of The United States
Gay Classics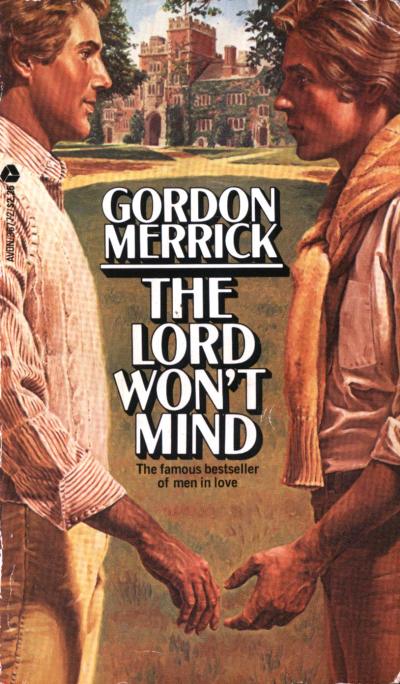 Previous Appointments Visual Summary
Romance History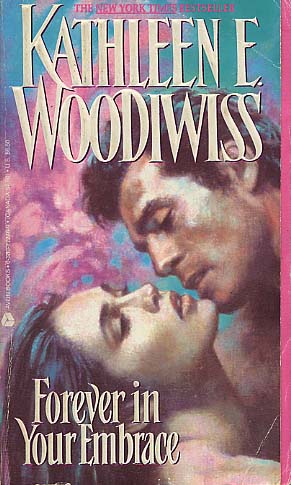 Previous Appointments Visual Summary
Main Tags
Characters:
Alpha Males
,
Cinderfellas (from rags to riches...)
,
Friends (with benefits)
,
Multicultural Lovers
,
Pretty... Men! (hustlers)
&
Virgins (at least in one way)
Dream Lovers:
Cowboys
,
Pirates
&
Sheikhs
Erotica (M/F)
Genres:
Contemporary
,
Fantasy
,
Futuristic
,
Historical
&
Paranormal
Length:
Short Story
,
Novella
&
Novel
Men in Uniform:
Cops / Detectives / PIs
,
Firefighters
&
Military
Non Conventional Lovers:
Elves, Gods, Deity & Witches
,
Furry Lovers
,
Shapeshifters
&
Vampires
Otherwordly Lovers:
Angels
,
Demons
&
Ghosts
Possible Futures:
Apocalypse Now
&
Back to the Future
Relationships:
Bondage / Submission
,
Breeches Rippers
,
Coming of Age
,
Disability
,
Gay for You
,
Male Pregnancy
,
May / December
,
Ménage a trois (or more...)
,
Silver Romance
&
Twincest
Settings:
Art World
,
College
,
Medical Romance
,
Office Affairs
,
Seasonal Romance
,
Show Business
&
Sports
Yaoi (manga)
From Movie to Novel (and viceversa)
Top 100 Gay Novels List
Secondary Tags
ActivistActorArtist
: illustrator, painter, photographer, sculptor
Author
: novelist, playwright, poet, screenwriter, writer
Dancer
: dance, choreographer
Designer
: architect, costumer, fashion designer, graphic designer, hairstylist, makeup artist, set designer, tailor
Director
: director, stage director
Eccentric
: aristocrat, art collector, drag queen, explorer, female impersonator, heir/heiress, hostess, lover, muse, prostitute, socialite, spy, survivor
Essayist
: anthropologist, archivist, biologist, columnist, critic, editor, educator, historian, journalist, lecturer, librarian, linguistic, philosopher, professor, psychoanalyst, psychologist, psychotherapist, publisher, reporter, researcher, scholar, sexologist, sociologist, teacher, theorist
Leader
: commander, emperor, judge, monarch, officer, politician, senator, statistician, warrior
ModelMusician
: arranger, composer, conductor, lyricist, pianist, singer, songwriter, violinist
Producer
: producer, manager, entrepreneur
Sport
Preditors & Editors Poll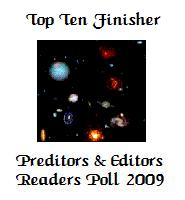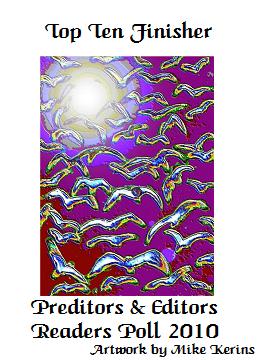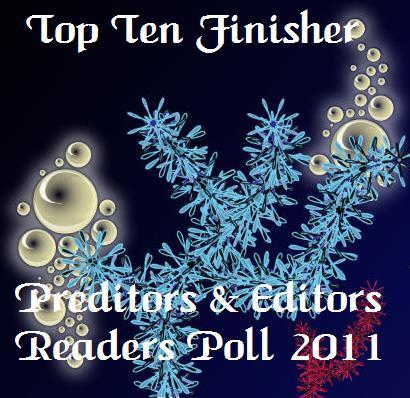 Amazon Profile
My Associate Amazon Store
Goodreads Profile
Top reviewer
Best reviewer
Top user
Top librarian
Most followed
Library Thing Helper Badgers
(Gold Medal) Helper for contributions to any area of LibraryThing
(Gold Medal) Common Knowledge for contributions to Common Knowledge
(Gold Medal) Work Combination for help maintaining LibraryThing's work system
(Silver Medal) Author Combination for help combining author names together
(Bronze Medal) Distinct authors for splitting homonymous authors into distinct authors
Publishers
List of LGBT publishers (for reviews look the Tags section)

Detailed List
Ego Surfing

Who links me
Statistics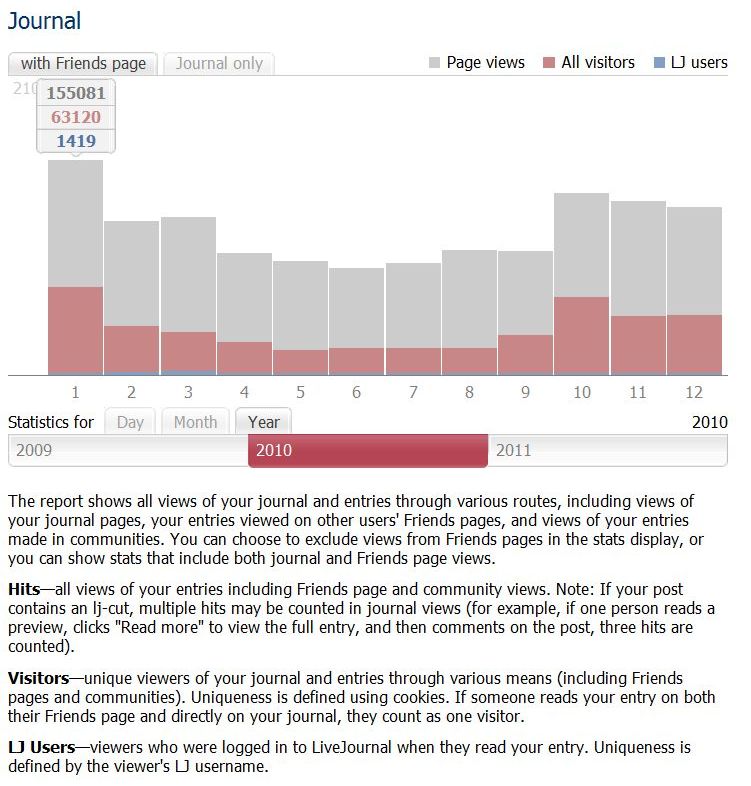 ClustrMaps

Site Meter

Disclaimer
All cover art, photo and graphic design contained in this site are copyrighted by the respective publishers and authors. These pages are for entertainment purposes only and no copyright infringement is intended. Should anyone object to our use of these items please contact by email the LJ's owner.
This is an amateur blog, where I discuss my reading, what I like and sometimes my personal life. I do not endorse anyone or charge fees of any kind for the books I review. I do not accept money as a result of this blog.
I'm associated with Amazon/USA Affiliates Programs.
Books reviewed on this site were usually provided at no cost by the publisher or author. However, some books were purchased by the reviewer and not provided for free. For information on how a particular title was obtained, please contact by email the LJ's owner.