421) Radclyffe - Oath of Honor
Paperback: 264 pages
Publisher: Bold Strokes Books (July 17, 2012)
Language: English
ISBN-10: 1602826714
ISBN-13: 978-1602826717
Amazon:
Oath of Honor (First Responders Novel)
Amazon Kindle:
Oath of Honor (First Responders Novel)
Navy Captain Wes Masters, newly posted to head the White House Medical Unit, is a physician with only one priority patient, but her job is twenty-four/seven. Her charge is simple—ensure the health and well-being of the most powerful man in the world—the president of the United States. As the First Physician, Wes travels by President Andrew Powell's side, in the hot zone, with everything she needs to save his life if he is injured or falls ill. Her job gets even harder when Powell embarks on the campaign trail, accompanied by his high-profile daughter, Blair, and shadowed by paparazzi, zealots masquerading as patriots, and not-so-peaceful protesters. US Secret Service Agent Evyn Daniels, a member of the president's Personal Protection Detail (the elite PPD), is assigned to indoctrinate the new head of the WHMU in the necessary protocols--a job she wouldn't have to do if the right person had gotten the job, her best friend, Doctor Peter Chang. As they set off on the campaign trail, Wes and Evyn declare an uneasy professional truce, while privately their relationship is heating up fast. A First Responders Novel.
422) Cate Culpepper - A Question of Ghosts
Paperback: 264 pages
Publisher: Bold Strokes Books (July 17, 2012)
Language: English
ISBN-10: 1602826722
ISBN-13: 978-1602826724
Amazon:
A Question of Ghosts
Amazon Kindle:
A Question of Ghosts
Becca Healy always believed she understood the shameful circumstances of her mother's death—until the night her mother's spirit whispers a simple message out of the static of a radio: "Not true." Becca turns to the terse Dr. Joanne Call, an expert in Electronic Voice Phenomenon—ghost voices—to unravel the mystery of this decades-old tragedy. Joanne can coax messages out of the silence of the grave, but coping with this feisty, emotional Healy person might be completely beyond her. Together, Becca and Jo must tackle childhood grief, a serial killer, Xena withdrawal, and a growing attraction between the two most mismatched women in Seattle.
423) Meghan O'Brien - The Night Off
Paperback: 264 pages
Publisher: Bold Strokes Books (July 17, 2012)
Language: English
ISBN-10: 1602826730
ISBN-13: 978-1602826731
Amazon:
The Night Off
Amazon Kindle:
The Night Off
Emily Parker has a busy life over which she maintains iron-clad control. Raised by drug-addicted parents, she's used to taking care of the people around her, to the exclusion of her own needs. But not tonight. After years of celibacy, she's ready to pay for exactly what she wants: to surrender control, by having it taken away. Having worked as a high-priced escort for years, Nat Swayne not only enjoys her job—she's damn good at it. Dangerously sexy, she knows precisely how to fulfill the fantasies of women who enjoy her special brand of make-believe—all without ever becoming emotionally involved. When their night of intense play turns into something more, Emily and Nat can't help but pursue a connection in the real world. Unfortunately, old habits die hard, and love isn't always enough. Or is it?
424) Greg Herren - Sara
Reading level: Ages 13 and up
Paperback: 264 pages
Publisher: Bold Strokes Books (July 17, 2012)
Language: English
ISBN-10: 1602826749
ISBN-13: 978-1602826748
Amazon:
Sara (Soliloquy)
Amazon Kindle:
Sara (Soliloquy)
For Tony Martin, being a senior means being a star on the football team, classes to get through, hanging out with his friends—and dating Candy Dixon. And once he graduates, he's getting out of Kansas and never looking back. But his best friend Glenn's decision to come out and be openly gay at their small rural high school creates a lot of problems for the two of them. But a beautiful new student arrives at Southern Heights High—Sara. When all the kids who've been mean to Glenn start dying in very strange circumstances, and Glenn starts acting strangely, it's up to Tony and Candy to get to the bottom of what's going on in their school—before it's too late for them.
425) Joshua Martino - Fontana
Paperback: 264 pages
Publisher: Bold Strokes Books (July 17, 2012)
Language: English
ISBN-10: 1602826757
ISBN-13: 978-1602826755
Amazon:
Fontana
Amazon Kindle:
Fontana
Handsome and charmingly shy, Ricky Fontana may be the greatest ballplayer who ever lived. Hitting a baseball has always come easy for the New York Mets outfielder—his true challenge comes when skyrocketing fame threatens to reveal his deepest secret: Ricky Fontana is gay. Jeremy Rusch—a tabloid sportswriter hardened by drink and disappointment—follows Ricky Fontana as the young champ aims to break one of baseball's most treasured records: the 56-game hitting streak that immortalized Joe DiMaggio in 1941. As a rapt nation watches Fontana lash hit after hit, creeping toward DiMaggio's impossible number, the idol of the sports pages becomes an American hero. From the White House to Hollywood, everyone wants to shake hands with Ricky Fontana. And it doesn't take long for his carefully guarded secret to come to light—thanks to a front-page exposé by Jeremy Rusch. When he discovers Ricky's secret, Rusch envisions recognition to rival that of his idol. The reporter's obsession creates a national furor, turning one baseball summer into a season that nobody can ignore.
426) Robin Silverman - Lemon Reef
Paperback: 264 pages
Publisher: Bold Strokes Books (July 17, 2012)
Language: English
ISBN-10: 1602826765
ISBN-13: 978-1602826762
Amazon:
Lemon Reef
Amazon Kindle:
Lemon Reef
What would you risk for the memory of your first love? When Jenna Ross learns her high school love Del Soto died on Lemon Reef, she refuses to accept the official Miami medical examiner's report of death from natural causes. Lemon Reef is a realm of glimmering beauty, where marine life triumphs over industrial waste. Jenna and Del dove on it every day during the summer before their tenth grade year, their love for the reef deepening as their passion for each other grew. It is a site of tenacity and wonder that mirrored their own, until they were outed and forced to separate. Even fifteen years later, Jenna knows that Del's heart could not have given out there. Heartsick over Del's death and fearing that Del's young daughter may be in danger, Jenna risks all she has worked so hard for to return to Miami where she must dive into an excruciating past so that the truth of the present may surface.
427) Jerry L. Wheeler - Dirty Diner
Paperback: 264 pages
Publisher: Bold Strokes Books (July 17, 2012)
Language: English
ISBN-10: 1602826773
ISBN-13: 978-1602826779
Amazon:
The Dirty Diner: Gay Erotica on the Menu
Amazon Kindle:
The Dirty Diner: Gay Erotica on the Menu
Food and sex. They go hand in…um, hand, don't they? How many millions of dates start out in restaurants and end up in bedrooms? And it's not just the patrons either—it could be the waiter who catches your eye. Or the cute busboy with a tantalizing lock of hair that falls over his eyes as he's wiping your table. Maybe it's the hairy arms of the cook as he bellows out "PICKUP!" and you hope he's talking about more than the order he's just plated. The stories on our menu will feed more than one of your appetites, so don't just stand there outside with your nose pressed up against the glass (that is your nose, isn't it?). Come on in and please seat yourself. Someone will be with you in just a minute.
428) Timothy McGivney - Vampalicious
Paperback: 212 pages
Publisher: MLR Press (August 1, 2012)
Language: English
ISBN-10: 1608207218
ISBN-13: 978-1608207213
Amazon:
Vampalicious
Amazon Kindle:
Vampalicious
After barely surviving the first brutal days of a zombie apocalypse, doomsday lovers Joey and Walt find themselves at the mercy of two blood deprived vampires; Santos, a charming sociopath once idolized by millions and his out of control progeny, Jeanette, hell bent on a quest for the unattainable. Also caught in the crossfire is lone vigilante Taco, fearlessly searching for her beloved's killer. In a world now dominated by flesh craving zombies, humans and vampires must forge a new existence, learn to trust and live amongst one another, or face certain annihilation at the hands, and the jaws, of the undead...
429) Amelia C. Gormley - Inertia
Paperback: 182 pages
Publisher: CreateSpace Independent Publishing Platform (November 7, 2012)
Language: English
ISBN-10: 1479351180
ISBN-13: 978-1479351183
Amazon:
Inertia: Impulse, Book One (Volume 1)
Amazon Kindle:
Inertia: Impulse, Book One (Volume 1)
An Object At Rest. Quiet, down-to-earth Detroit handyman Derrick Chance has had enough loss for a lifetime and he has no intention of ever risking his heart again. Living alone in the old house his grandparents left him, with only his dog and a few close friends for companionship, he has written off the possibility of romance or even sex. He refuses to consider himself lonely, or wonder what he might be missing. His life is organized, predictable, and, best of all, risk-free. Until the day he installs shelves for accountant Gavin Hayes. With his contradictory combination of confidence and self-doubt, Gavin draws Derrick in with an intensity he's never known. As undeniable as gravity, Derrick finds himself falling for Gavin in defiance of all his usual slow and methodical ways. But Gavin carries wounds of his own. Fresh from an emotionally abusive relationship that ended with a dangerous betrayal, his future is far from certain. Can Derrick choose passion over safety, and let himself believe that Gavin is worth the risk?
430) Blaine D. Arden - Aliens, Smith and Jones
Paperback: 254 pages
Publisher: Storm Moon Press LLC (July 20, 2012)
Language: English
ISBN-10: 1937058719
ISBN-13: 978-1937058715
Amazon:
Aliens, Smith and Jones
Amazon Kindle:
Aliens, Smith and Jones
Connor Smith works for Primrose, an organization tasked with monitoring and tracking aliens and alien technology. It's a job that doesn't know the meaning of "nine-to-five". It also doesn't leave much room for a social life, a complication that Connor hasn't minded, until now. At the prodding of his best friend, Connor reluctantly puts himself back in the dating pool, even though it means lying about his remarkable life. Elsewhere, Noah Jones has led a remarkable life of his own. Stranded on Earth in 1648, Noah was forced to transform himself permanently into human form to survive. He soon learned that in doing so, he'd become effectively immortal, aging only at a glacial pace. Alone, with no way to contact his people or return home, Noah becomes a silent observer of human civilization-always in the world, but never of the world. Then, hundreds of years later, he sees a face in a crowd and instantly feels a connection that he thought he'd never feel again. But he's too late: Connor's already taken. Destiny is not without a sense of humor, though, and the two men are pulled inexorably closer, snared by the same web of dangers and conspiracies. Worse, Primrose is now aware of Noah, and they aren't ones to leave an alien unrestrained. So while Connor struggles to understand the strange pull he feels toward Noah, forces without as well as within are working against them to keep them apart.
This journal is friends only. This entry was originally posted at http://reviews-and-ramblings.dreamwidth.org/3349949.html. If you are not friends on this journal, Please comment there using OpenID.
Tags:
elisa_rolle
Appointments
2016 LGBT Rainbow Awards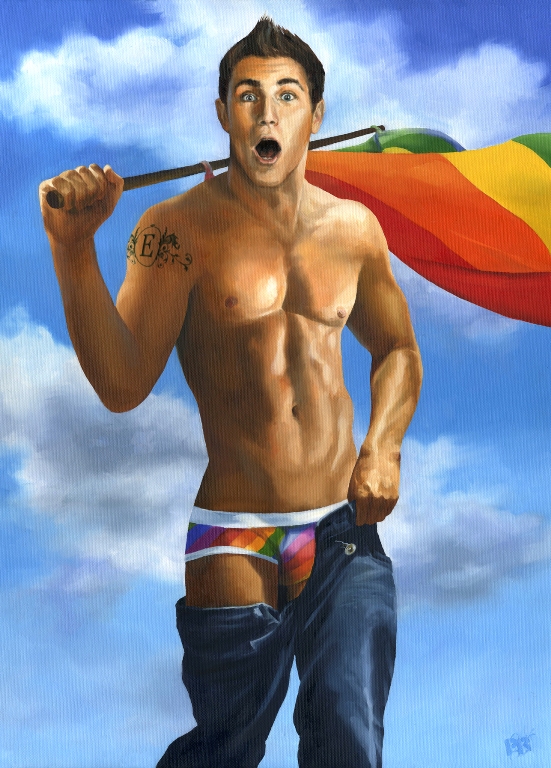 2016 Guidelines
2015 Winners
In the Spotlight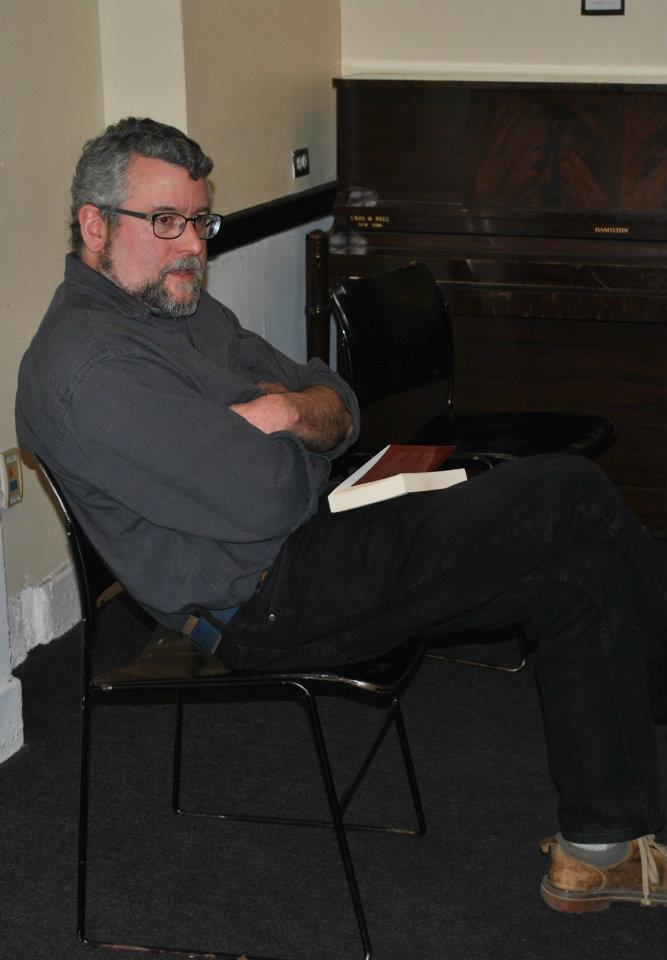 Top 100 Gay Novels List - Simple

Top 100 Gay Novels List - Wanted
Art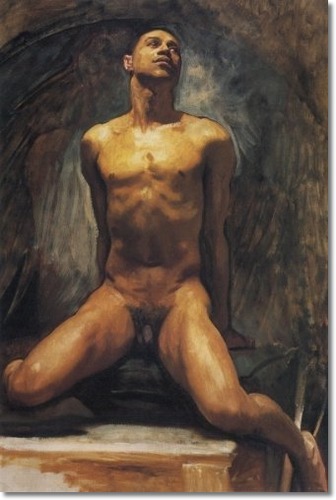 Previous Appointments Visual Summary
Gay Themed Movie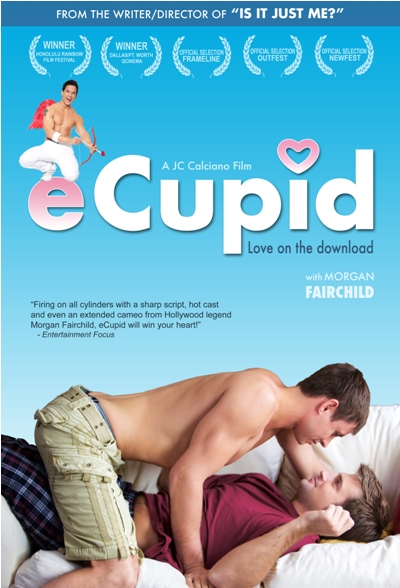 Previous Appointments Visual Summary
The Inside Reader


Previous Appointments Visual Summary

Top 100 Inside Readers Novels
LGBT Fashion Designers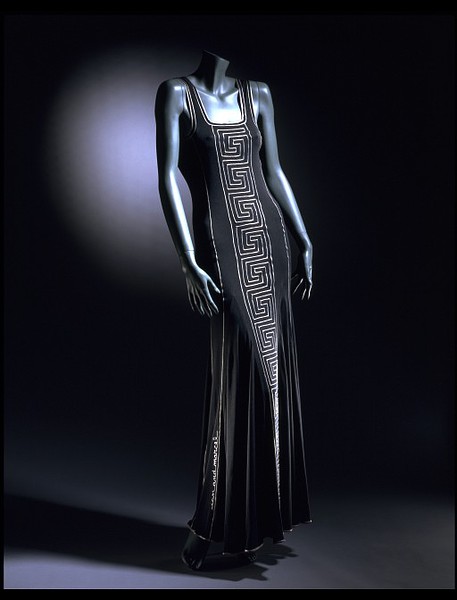 Previous Appointments Visual Summary
Gay Romance Challenge

Gay Commercial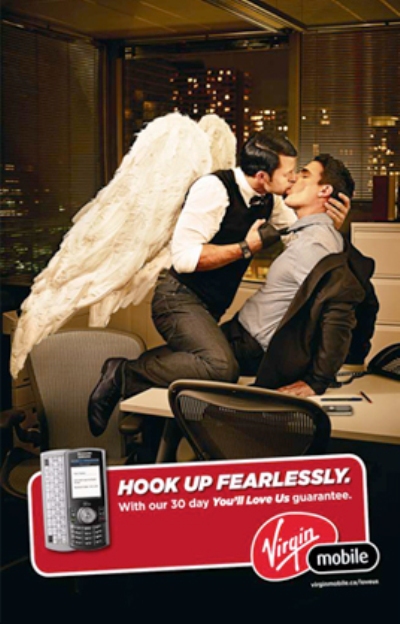 Around the World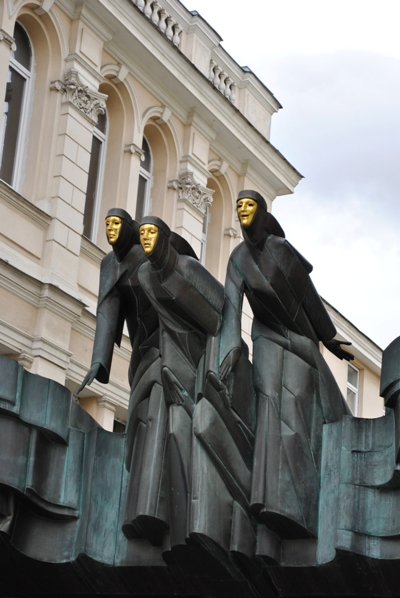 visited 20 states (8.88%)
Create your own visited map of The World
visited 15 states (30%)
Create your own visited map of The United States
Gay Classics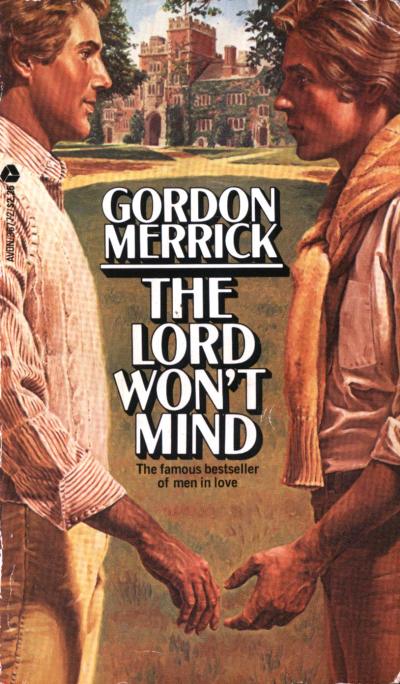 Previous Appointments Visual Summary
Romance History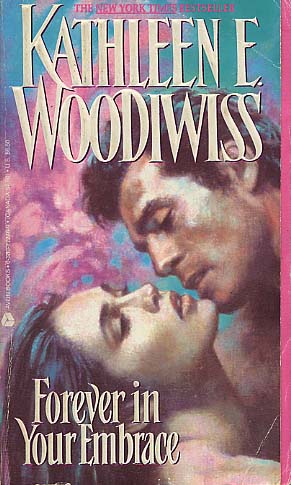 Previous Appointments Visual Summary
Main Tags
Characters:
Alpha Males
,
Cinderfellas (from rags to riches...)
,
Friends (with benefits)
,
Multicultural Lovers
,
Pretty... Men! (hustlers)
&
Virgins (at least in one way)
Dream Lovers:
Cowboys
,
Pirates
&
Sheikhs
Erotica (M/F)
Genres:
Contemporary
,
Fantasy
,
Futuristic
,
Historical
&
Paranormal
Length:
Short Story
,
Novella
&
Novel
Men in Uniform:
Cops / Detectives / PIs
,
Firefighters
&
Military
Non Conventional Lovers:
Elves, Gods, Deity & Witches
,
Furry Lovers
,
Shapeshifters
&
Vampires
Otherwordly Lovers:
Angels
,
Demons
&
Ghosts
Possible Futures:
Apocalypse Now
&
Back to the Future
Relationships:
Bondage / Submission
,
Breeches Rippers
,
Coming of Age
,
Disability
,
Gay for You
,
Male Pregnancy
,
May / December
,
Ménage a trois (or more...)
,
Silver Romance
&
Twincest
Settings:
Art World
,
College
,
Medical Romance
,
Office Affairs
,
Seasonal Romance
,
Show Business
&
Sports
Yaoi (manga)
From Movie to Novel (and viceversa)
Top 100 Gay Novels List
Secondary Tags
ActivistActorArtist
: illustrator, painter, photographer, sculptor
Author
: novelist, playwright, poet, screenwriter, writer
Dancer
: dance, choreographer
Designer
: architect, costumer, fashion designer, graphic designer, hairstylist, makeup artist, set designer, tailor
Director
: director, stage director
Eccentric
: aristocrat, art collector, drag queen, explorer, female impersonator, heir/heiress, hostess, lover, muse, prostitute, socialite, spy, survivor
Essayist
: anthropologist, archivist, biologist, columnist, critic, editor, educator, historian, journalist, lecturer, librarian, linguistic, philosopher, professor, psychoanalyst, psychologist, psychotherapist, publisher, reporter, researcher, scholar, sexologist, sociologist, teacher, theorist
Leader
: commander, emperor, judge, monarch, officer, politician, senator, statistician, warrior
ModelMusician
: arranger, composer, conductor, lyricist, pianist, singer, songwriter, violinist
Producer
: producer, manager, entrepreneur
Sport
Preditors & Editors Poll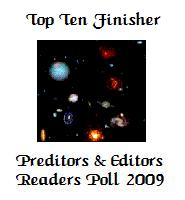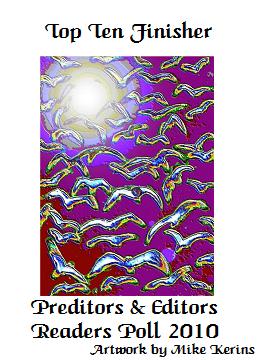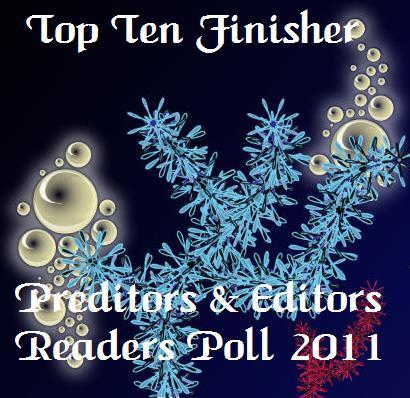 Amazon Profile
My Associate Amazon Store
Goodreads Profile
Top reviewer
Best reviewer
Top user
Top librarian
Most followed
Library Thing Helper Badgers
(Gold Medal) Helper for contributions to any area of LibraryThing
(Gold Medal) Common Knowledge for contributions to Common Knowledge
(Gold Medal) Work Combination for help maintaining LibraryThing's work system
(Silver Medal) Author Combination for help combining author names together
(Bronze Medal) Distinct authors for splitting homonymous authors into distinct authors
Publishers
List of LGBT publishers (for reviews look the Tags section)

Detailed List
Ego Surfing

Who links me
Statistics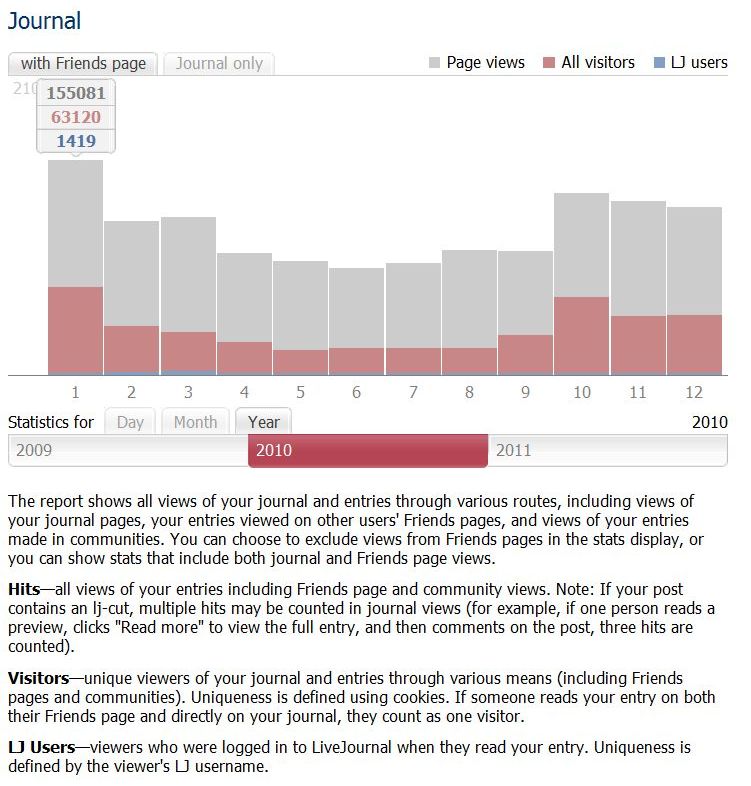 ClustrMaps

Site Meter

Disclaimer
All cover art, photo and graphic design contained in this site are copyrighted by the respective publishers and authors. These pages are for entertainment purposes only and no copyright infringement is intended. Should anyone object to our use of these items please contact by email the LJ's owner.
This is an amateur blog, where I discuss my reading, what I like and sometimes my personal life. I do not endorse anyone or charge fees of any kind for the books I review. I do not accept money as a result of this blog.
I'm associated with Amazon/USA Affiliates Programs.
Books reviewed on this site were usually provided at no cost by the publisher or author. However, some books were purchased by the reviewer and not provided for free. For information on how a particular title was obtained, please contact by email the LJ's owner.