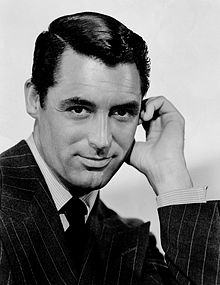 Cary Grant (January 18, 1904 – November 29, 1986), born Archibald Leach, is consistently at the top of lists of the greatest movies stars of all time.
Grant was bisexual, and was married five times, but he was regarded as a gay man by Hollywood insiders throughout his career.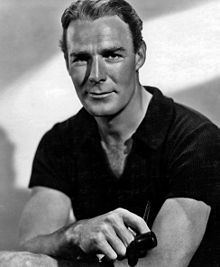 He and actor Randolph SCOTT lived as a gay couple in Hollywood for many years. Their relationship scandalized Hollywood in the 1930s, and it continued through several of their marriages to women. In his book, Cary Grant: Grant's Secret Sixth Marriage (2004), Marc Eliot claims Grant had a sexual relationship with Scott after they met on the set of Hot Saturday (1932). A series of publicity photographs taken in 1933 of the two actors in their home and on the beach fanned the rumors, along with Scott's decision to continue living with Grant, even after Grant's bride, actress Virginia Cherrill, moved in with them. In Hollywood Gays (1996), Boze Hadleigh cites homosexual director George Cukor who said about the homosexual relationship between the two: "Oh, Cary won't talk about it. At most, he'll say they did some wonderful pictures together. But Randolph will admit it – to a friend." According to William J. Mann's book, Behind the Screen: How Gays and Lesbians Shaped Hollywood, 1910–1969, photographer Jerome Zerbe spent "three gay months" in the movie colony taking many photographs of Grant and Scott, "attesting to their involvement in the gay scene." In 1944 Scott and Grant stopped living together but remained close friends throughout their lives.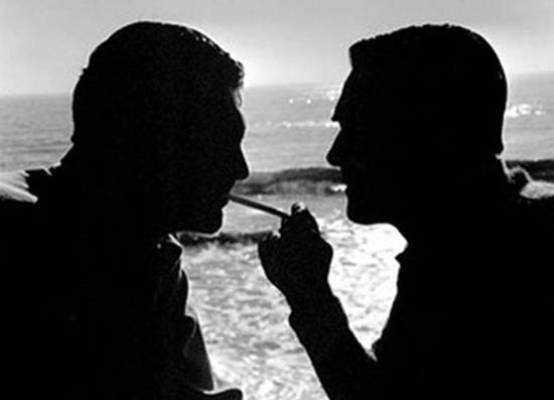 Cary Grant was an English actor who became an American citizen in 1942. Randolph Scott was an American film actor whose career spanned from 1928 to 1962. They met in 1932 when they were cast together in Hot Saturday. They lived together for many many years in Los Angeles. Toward the end of their lives, Scott and Grant were often seen together, on one occasion holding hands late at night in the Polo Lounge, alone except for the waiters. Scott died little more than 3 months after Grant.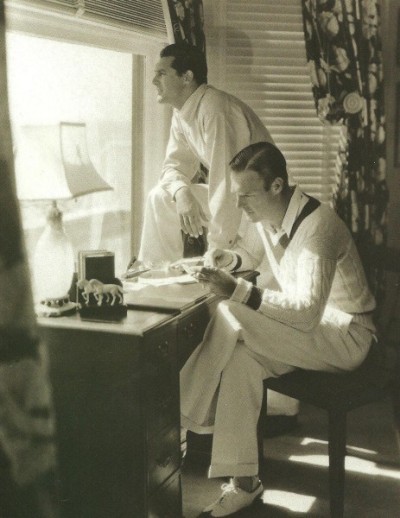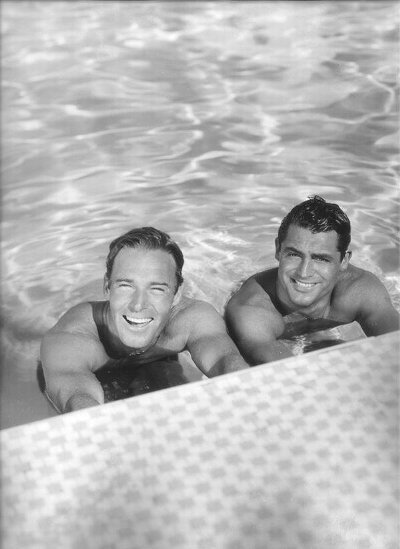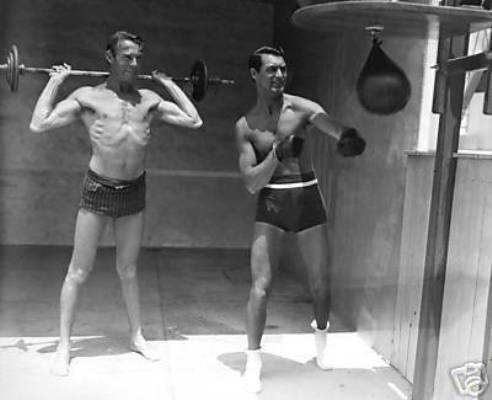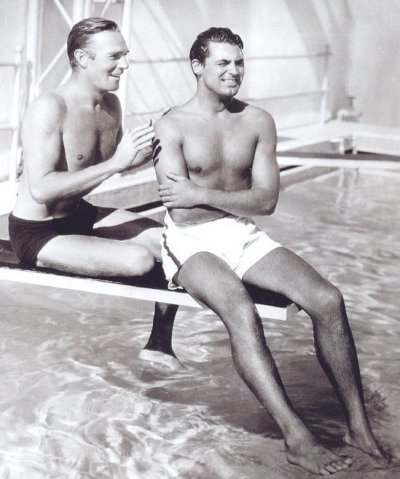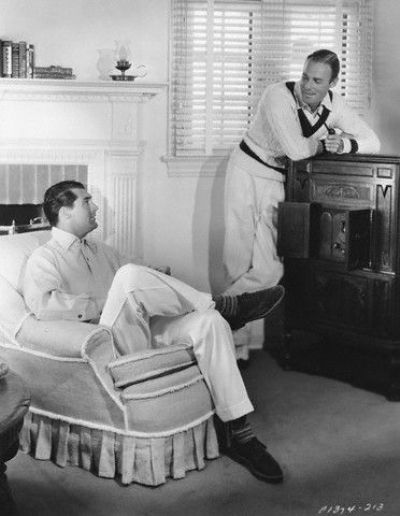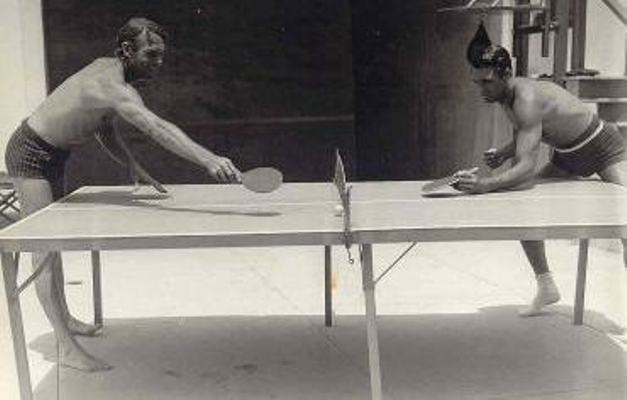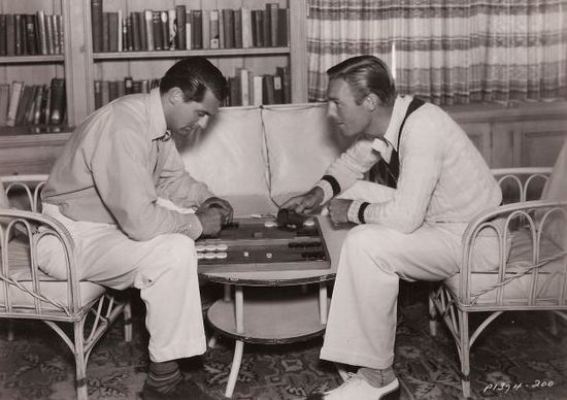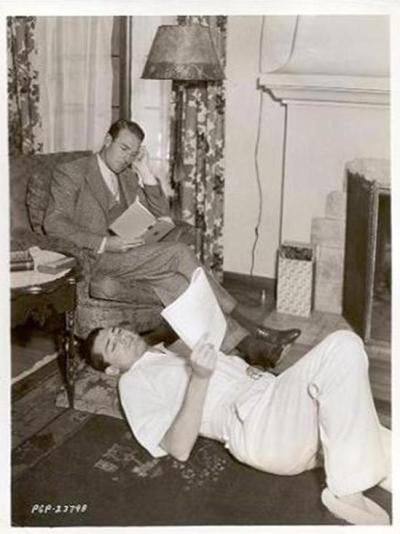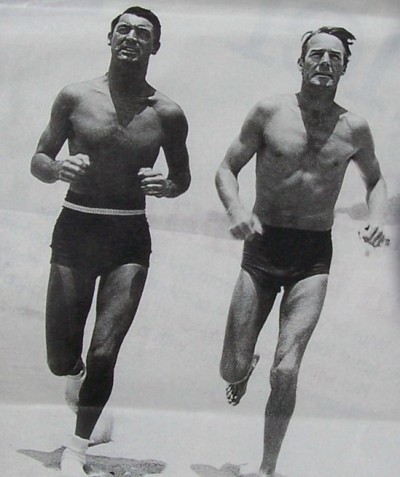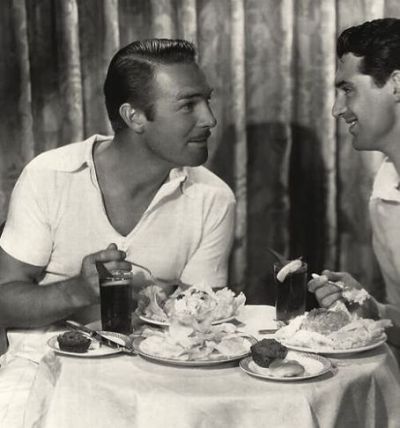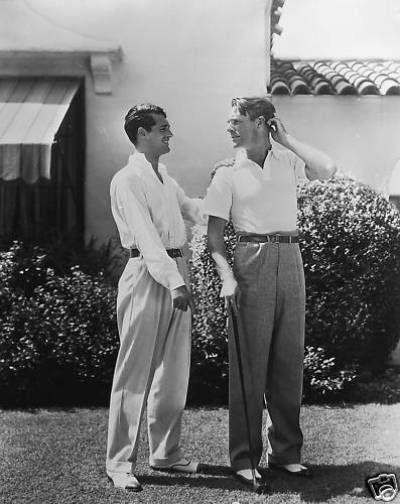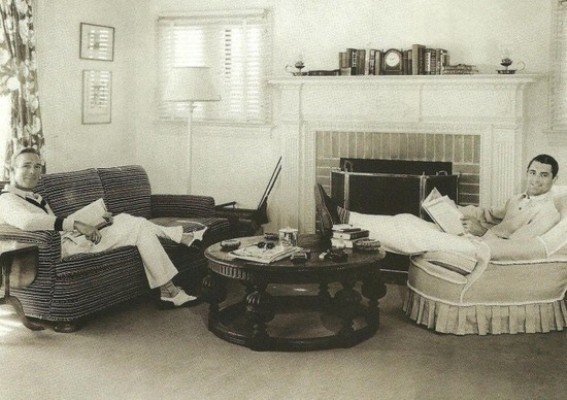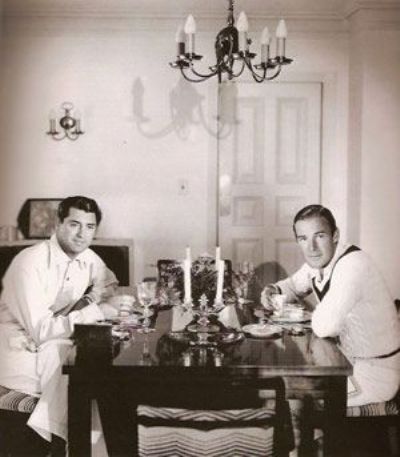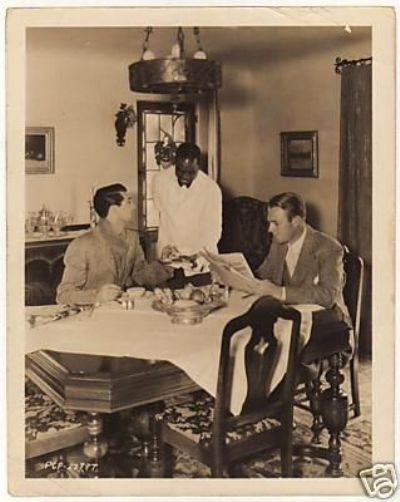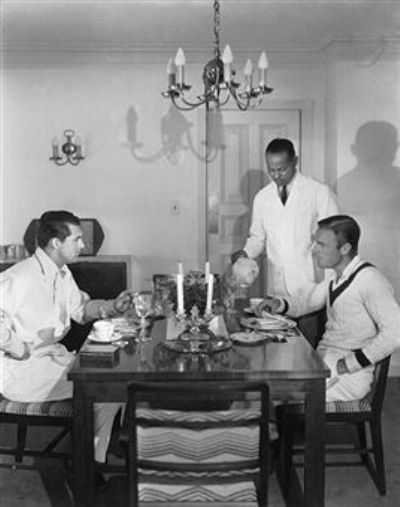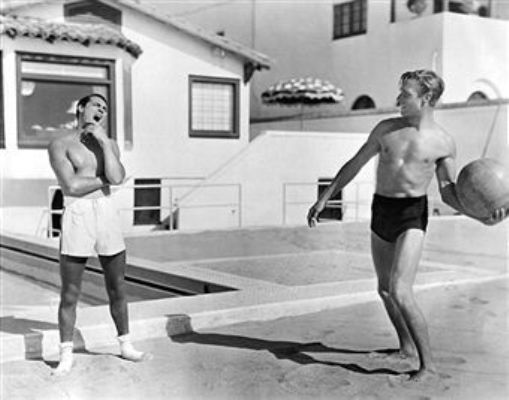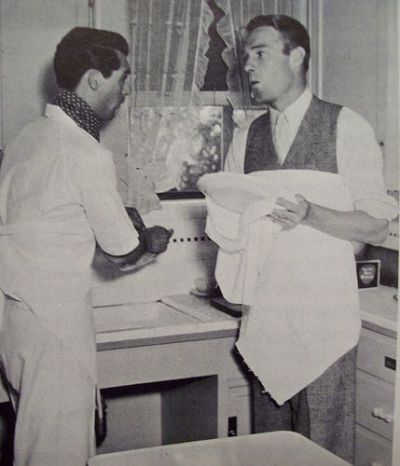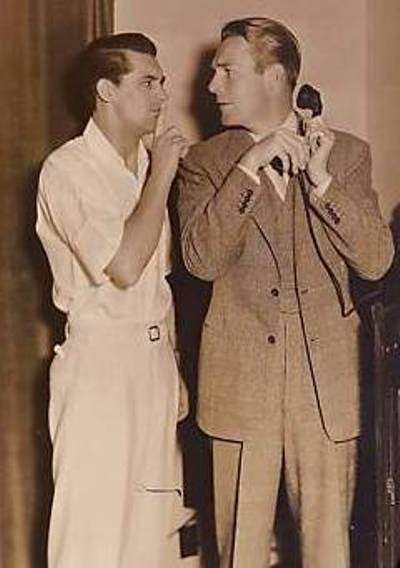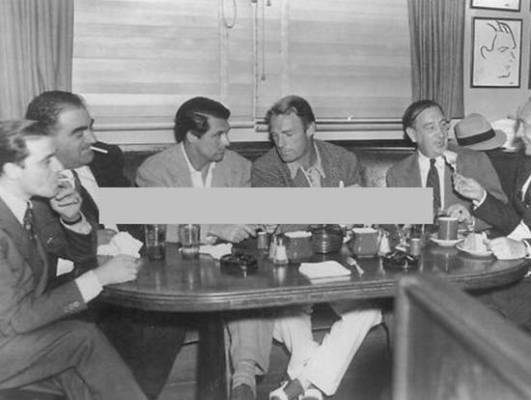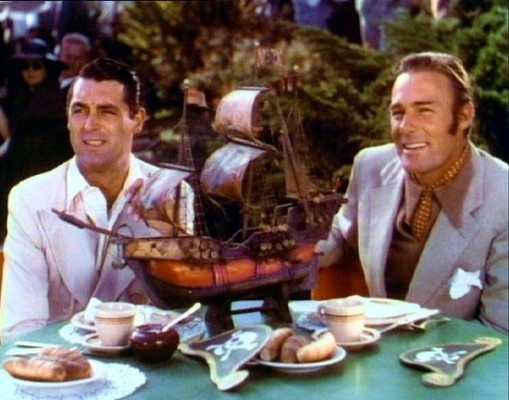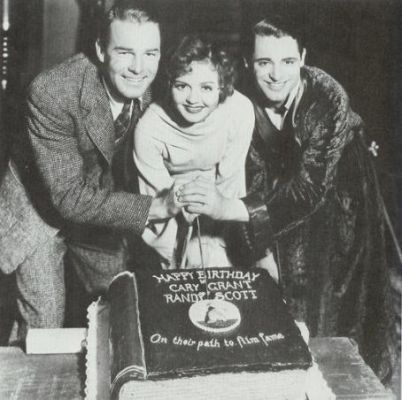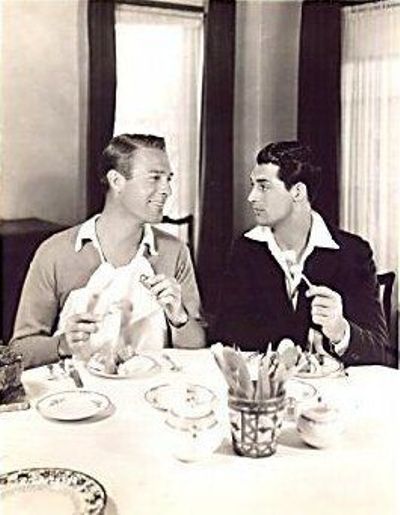 In his even wilder days as a new arrival from England, Grant had shared a Manhattan apartment with Aussie designer ORRY-KELLY. Their parties were notorious among gay society at the time.
Grant also had a sexual liaison with then-twenty-nine-year-old Howard HUGHES. Grant and Hughes remained close for many years, even as Hughes drifted into insanity and became a recluse.
Grant was the first actor to use the word "gay" to refer to homosexuality in a Hollywood film (Bringing Up Baby in 1938)—while in drag, no less.
Grant's longtime personal secretary, Frank Horn, was rumored to possess Hollywood's largest collection of gay erotica.
In 1970 Grant was awarded an honorary Oscar. In his later years, Grant retired from acting to travel the world, selling a line of perfumes and colognes.
Stern, Keith (2009-09-01). Queers in History: The Comprehensive Encyclopedia of Historical Gays, Lesbians and Bisexuals (Kindle Locations 5564-5576). Perseus Books Group. Kindle Edition.
Further Readings:
Cary Grant by Graham McCann
Paperback: 352 pages
Publisher: Columbia University Press (March 15, 1998)
Language: English
ISBN-10: 0231108850
ISBN-13: 978-0231108850
Amazon:
Cary Grant
More than a biography, this is a savvy portrait of how Archie Leach, born to a poor working-class family in Bristol, England became Cary Grant, one of Hollywood's most irresistible and admired celebrities of all time.
Hollywood Gays: Conversations With: Cary Grant, Liberace, Tony Perkins, Paul Lynde, Cesar Romero, Randolph Scott... by Boze Hadleigh
Hardcover: 384 pages
Publisher: Barricade Books; First Edition edition (August 1, 1996)
Language: English
ISBN-10: 1569800839
ISBN-13: 978-1569800836
Amazon:
Hollywood Gays: Conversations With: Cary Grant, Liberace, Tony Perkins, Paul Lynde, Cesar Romero, Randolph Scott...
Helps blow the cover off the gilded cage. It opens the closet door for a look at, and conversation with, ten gay men of the silver screen.
Behind the Screen: How Gays and Lesbians Shaped Hollywood, 1910-1969 by William J. Mann
Paperback: 448 pages
Publisher: Penguin Books (October 1, 2002)
Language: English
ISBN-10: 0142001147
ISBN-13: 978-0142001141
Amazon:
Behind the Screen: How Gays and Lesbians Shaped Hollywood, 1910-1969
Whether in or out of the closet, gays and lesbians played an essential role in shaping studio-era Hollywood. Gay actors (J. Warren Kerrigan, Marlene Dietrich, Rock Hudson), gay directors (George Cukor, James Whale, Dorothy Arzner), and gay set and costume designers (Adrian, Travis Banton, George James Hopkins) have been among the most influential individuals in Hollywood history and literally created the Hollywood mystique. This landmark study-based on seven years of exacting research and including unpublished memoirs, personal correspondence, oral histories, and scrapbooks-explores the experience of Hollywood's gays in the context of their times. Ranging from Hollywood's working conditions to the rowdy character of Los Angeles's gay underground, William J. Mann brings long overdue attention to every aspect of this powerful creative force.
More LGBT Couples at my website:
http://www.elisarolle.com/
, My Ramblings/Real Life Romance
This journal is friends only. This entry was originally posted at http://reviews-and-ramblings.dreamwidth.org/3365995.html. If you are not friends on this journal, Please comment there using OpenID.
Tags:
elisa_rolle
Appointments
2014 LGBT Rainbow Awards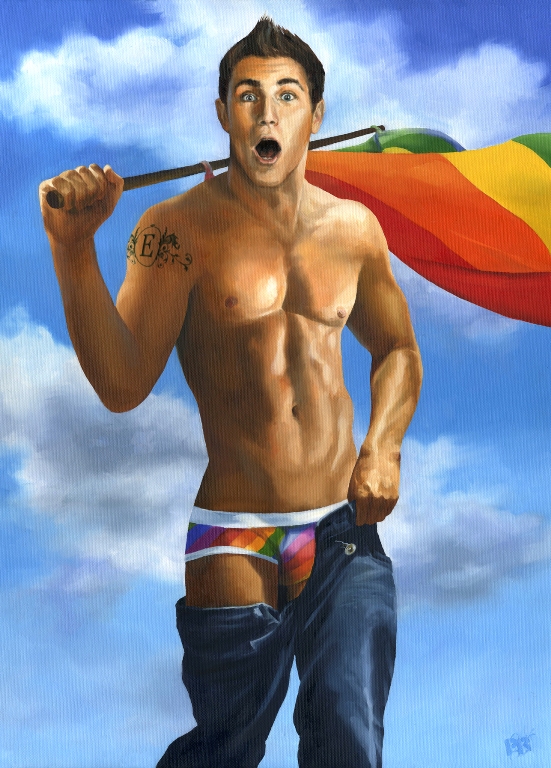 2014 Guidelines
2013 Winners
In the Spotlight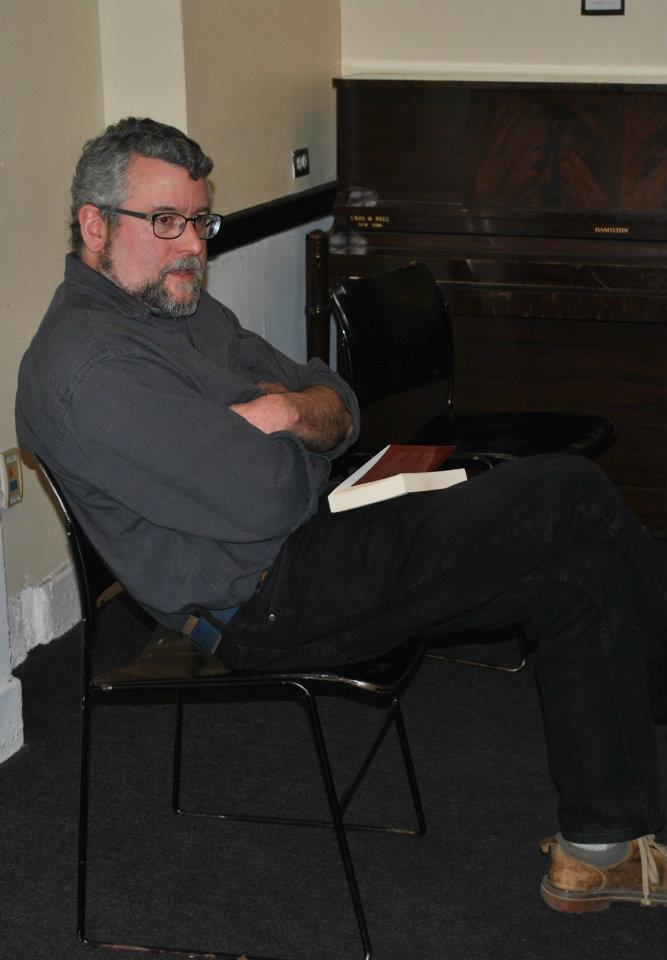 Top 100 Gay Novels List - Simple

Top 100 Gay Novels List - Wanted
Art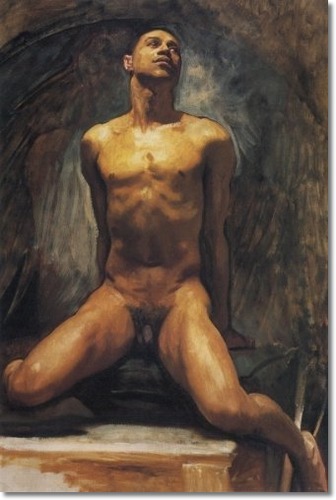 Previous Appointments Visual Summary
Gay Themed Movie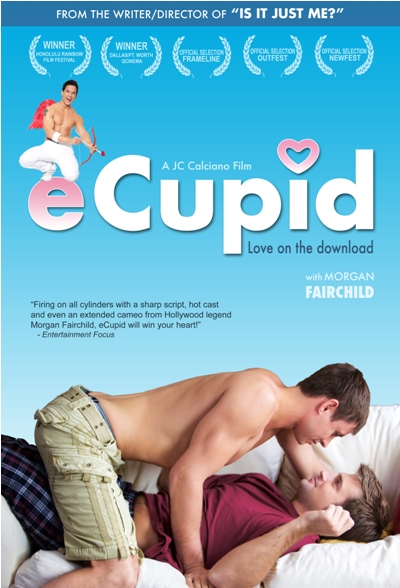 Previous Appointments Visual Summary
The Inside Reader


Previous Appointments Visual Summary

Top 100 Inside Readers Novels
LGBT Fashion Designers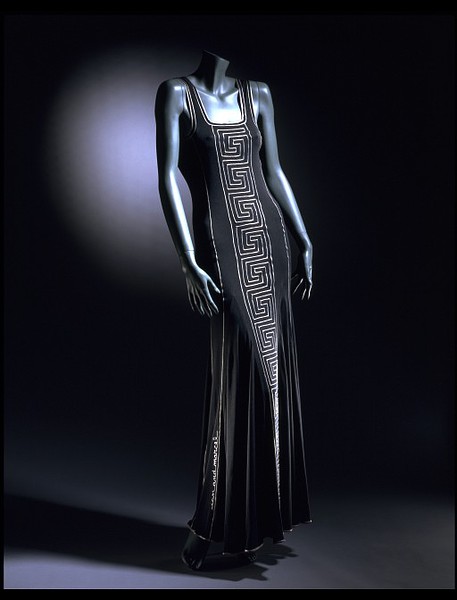 Previous Appointments Visual Summary
Gay Romance Challenge

Gay Commercial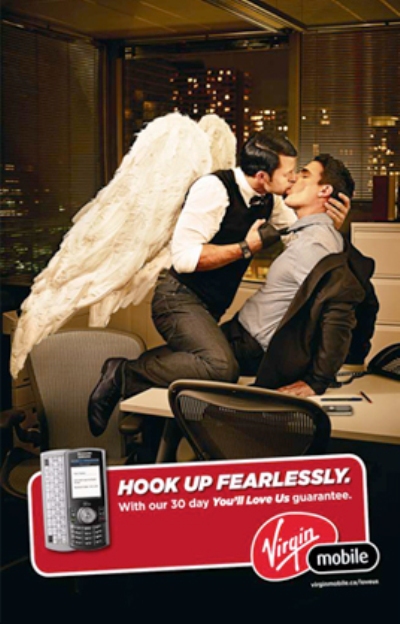 Around the World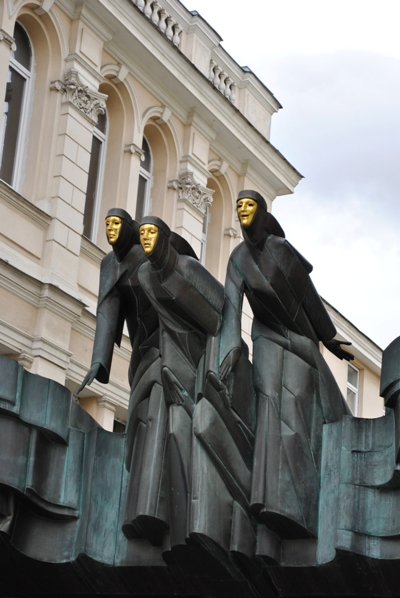 visited 20 states (8.88%)
Create your own visited map of The World
visited 15 states (30%)
Create your own visited map of The United States
Gay Classics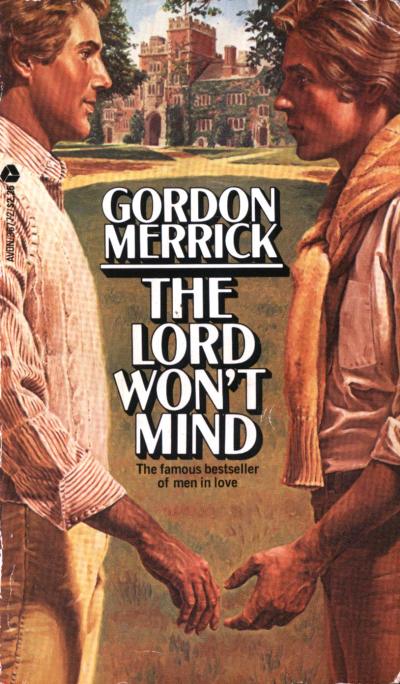 Previous Appointments Visual Summary
Romance History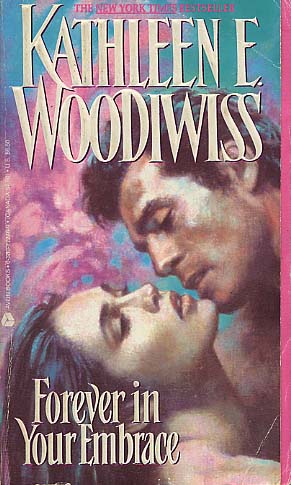 Previous Appointments Visual Summary
Main Tags
Characters:
Alpha Males
,
Cinderfellas (from rags to riches...)
,
Friends (with benefits)
,
Multicultural Lovers
,
Pretty... Men! (hustlers)
&
Virgins (at least in one way)
Dream Lovers:
Cowboys
,
Pirates
&
Sheikhs
Erotica (M/F)
Genres:
Contemporary
,
Fantasy
,
Futuristic
,
Historical
&
Paranormal
Length:
Short Story
,
Novella
&
Novel
Men in Uniform:
Cops / Detectives / PIs
,
Firefighters
&
Military
Non Conventional Lovers:
Elves, Gods, Deity & Witches
,
Furry Lovers
,
Shapeshifters
&
Vampires
Otherwordly Lovers:
Angels
,
Demons
&
Ghosts
Possible Futures:
Apocalypse Now
&
Back to the Future
Relationships:
Bondage / Submission
,
Breeches Rippers
,
Coming of Age
,
Disability
,
Gay for You
,
Male Pregnancy
,
May / December
,
Ménage a trois (or more...)
,
Silver Romance
&
Twincest
Settings:
Art World
,
College
,
Medical Romance
,
Office Affairs
,
Seasonal Romance
,
Show Business
&
Sports
Yaoi (manga)
From Movie to Novel (and viceversa)
Top 100 Gay Novels List
Secondary Tags
ActivistActorArtist
: illustrator, painter, photographer, sculptor
Author
: novelist, playwright, poet, screenwriter, writer
Dancer
: dance, choreographer
Designer
: architect, costumer, fashion designer, graphic designer, hairstylist, makeup artist, set designer, tailor
Director
: director, stage director
Eccentric
: aristocrat, art collector, drag queen, explorer, female impersonator, heir/heiress, hostess, lover, muse, prostitute, socialite, spy, survivor
Essayist
: anthropologist, archivist, biologist, columnist, critic, editor, educator, historian, journalist, lecturer, librarian, linguistic, philosopher, professor, psychoanalyst, psychologist, psychotherapist, publisher, reporter, researcher, scholar, sexologist, sociologist, teacher, theorist
Leader
: commander, emperor, judge, monarch, officer, politician, senator, statistician, warrior
ModelMusician
: arranger, composer, conductor, lyricist, pianist, singer, songwriter, violinist
Producer
: producer, manager, entrepreneur
Sport
Preditors & Editors Poll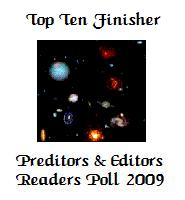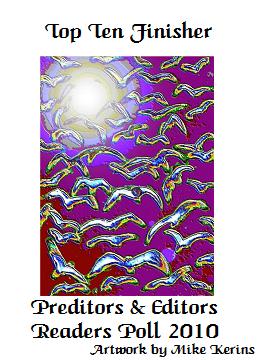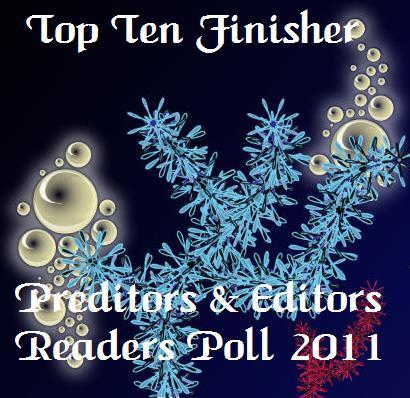 Amazon Profile
My Associate Amazon Store
Goodreads Profile
Top reviewer
Best reviewer
Top user
Top librarian
Most followed
Library Thing Helper Badgers
(Gold Medal) Helper for contributions to any area of LibraryThing
(Gold Medal) Common Knowledge for contributions to Common Knowledge
(Gold Medal) Work Combination for help maintaining LibraryThing's work system
(Silver Medal) Author Combination for help combining author names together
(Bronze Medal) Distinct authors for splitting homonymous authors into distinct authors
Publishers
List of LGBT publishers (for reviews look the Tags section)

Detailed List
Ego Surfing

Who links me
Statistics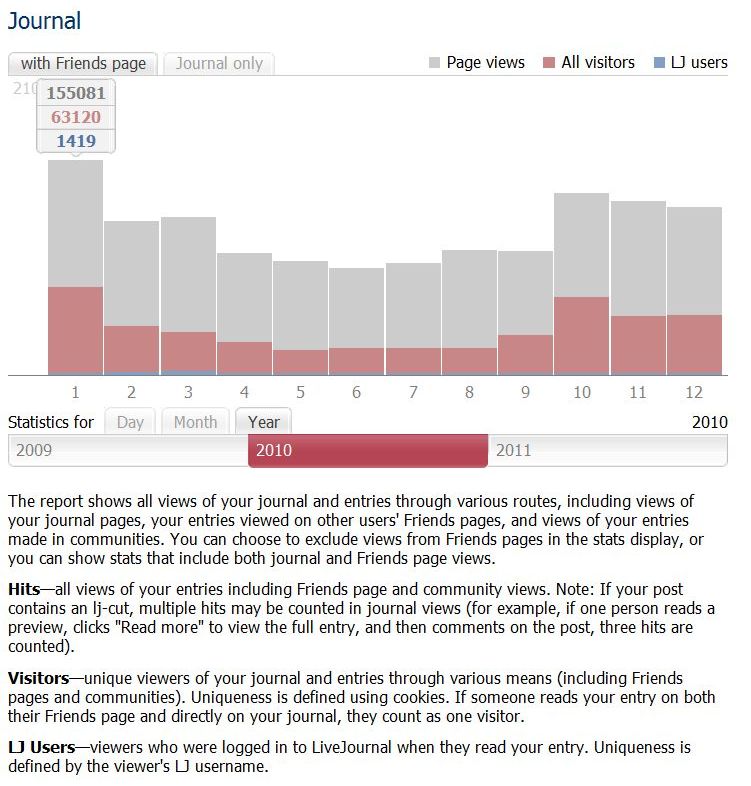 ClustrMaps

Site Meter

Disclaimer
All cover art, photo and graphic design contained in this site are copyrighted by the respective publishers and authors. These pages are for entertainment purposes only and no copyright infringement is intended. Should anyone object to our use of these items please contact by email the LJ's owner.
This is an amateur blog, where I discuss my reading, what I like and sometimes my personal life. I do not endorse anyone or charge fees of any kind for the books I review. I do not accept money as a result of this blog.
I'm associated with Amazon/USA Affiliates Programs.
Books reviewed on this site were usually provided at no cost by the publisher or author. However, some books were purchased by the reviewer and not provided for free. For information on how a particular title was obtained, please contact by email the LJ's owner.