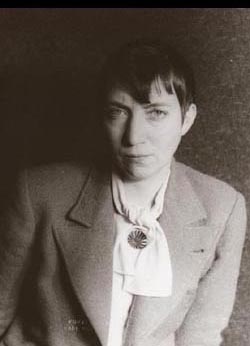 Berenice Abbott (July 17, 1898 – December 9, 1991), born Bernice Abbott, was an American photographer best known for her black-and-white photography of New York City architecture and urban design of the 1930s.
Berenice Abbott was a central figure in twentieth-century photography. She moved from her home in Ohio to Paris in the 1920s and worked as an assistant to artist/photographer Man Ray. After setting up her own studio, she produced portraits of the writers and artists on the Rive Gauche scene, including Jean COCTEAU, André GIDE, Djuna BARNES, and Janet FLANNER. (
Picture: Berenice Abbott by Carl Van Vechten
)
In Paris she discovered the man whom many now regard as the finest photographer of all time: Eugène Atget. Abbott rescued him from obscurity, helped popularize his work, and preserved his negatives and prints after he died in 1927.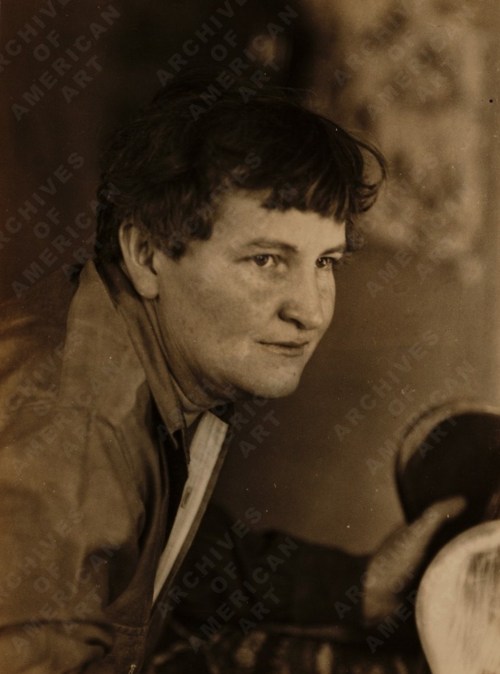 In 1929, Abbott returned to America and began documenting the daily life of New York, much as Atget had done in Paris. She published the result, Changing New York (1939), to wide public acclaim; it's still in print. In the 1950s Abbott turned to scientific photography, producing stunning studies of electricity, magnetism, and the effects of light. (
Picture: Elizabeth McCausland by Berenice Abbott
)
Abbott was a self-described loner, but she is known to have had same-sex affairs throughout her long life. Among her lovers in Paris was artists' model Tylia Perlmutter. Abbott and sculptor Gwen LeGallienne were once arrested together in a Paris lesbian bar on the Rue de Lappe. But Abbott's longtime companion was art critic Elizabeth McCausland, author of the 1952 biography of painter Marsden HARTLEY. In 1935 Abbott moved into a Greenwich Village loft with McCausland, with whom she lived until McCausland's death in 1965. McCausland was an ardent supporter of Abbott, writing several articles for the
Springfield Daily Republican
, as well as for
Trend
and
New Masses
(the latter under the pseudonym Elizabeth Noble). In addition, McCausland contributed the captions for the book of Abbott's photographs entitled
Changing New York
which was published in 1939.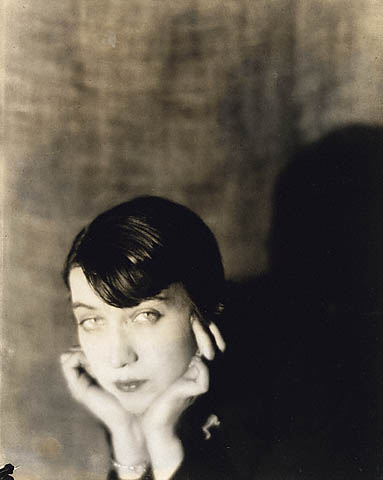 Berenice Abbott by Man Ray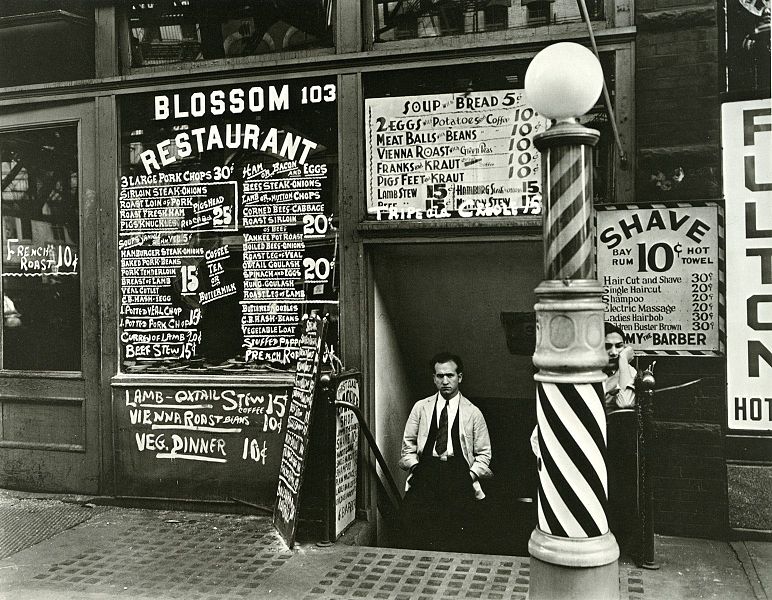 Blossom Restaurant_103 Bowery_1935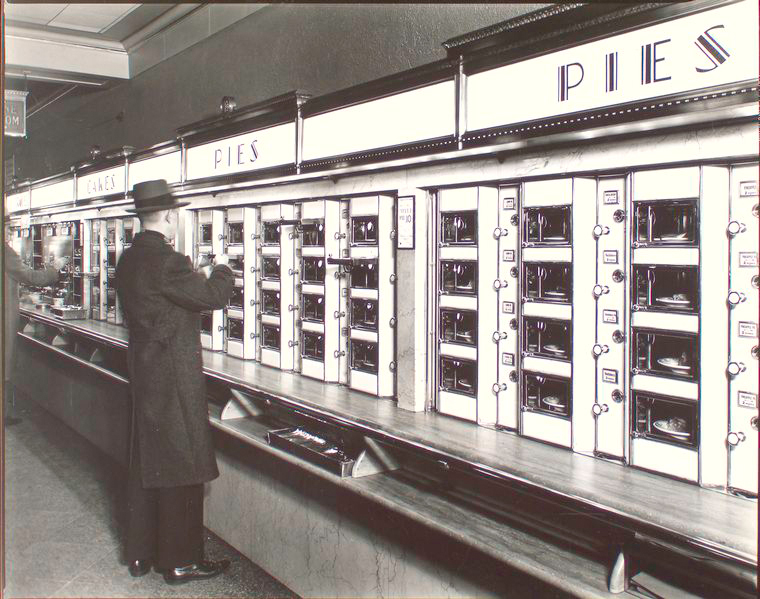 Automat_1936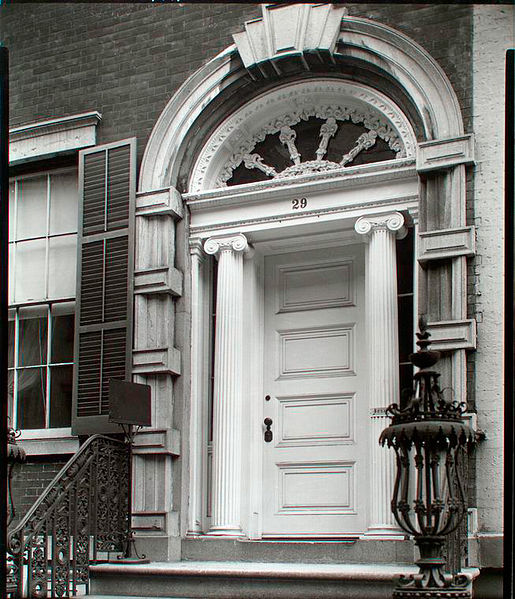 Doorway Redwell House_29 East 4th Street_1937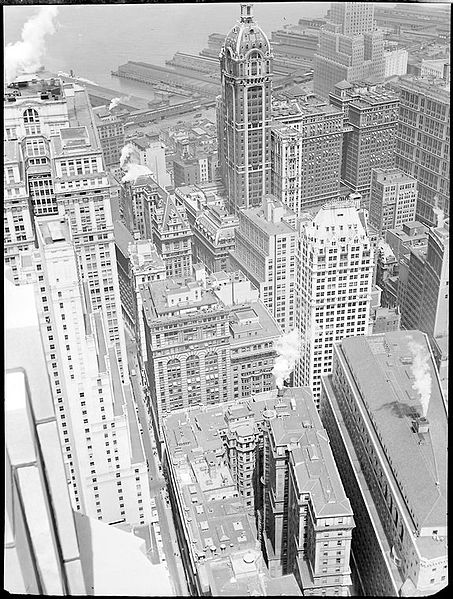 Financial district rooftops_1938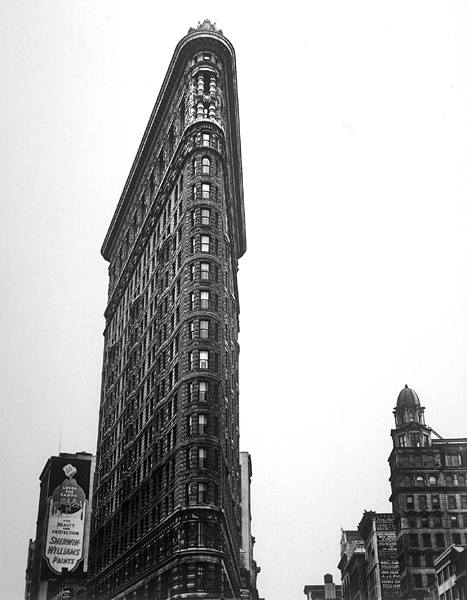 Flatiron Building_1938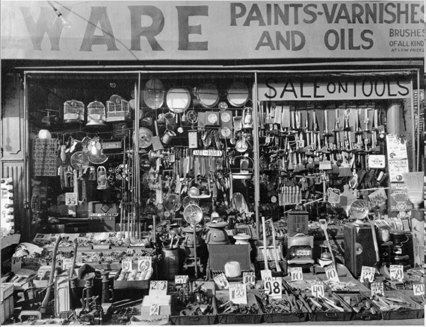 HARDWARE STORE_316-318 Bowery at Bleeker Street_1938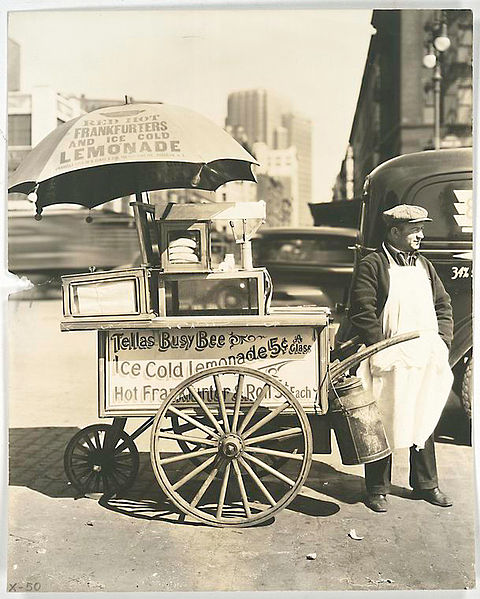 Hot Dog Stand_West St and North Moore_1936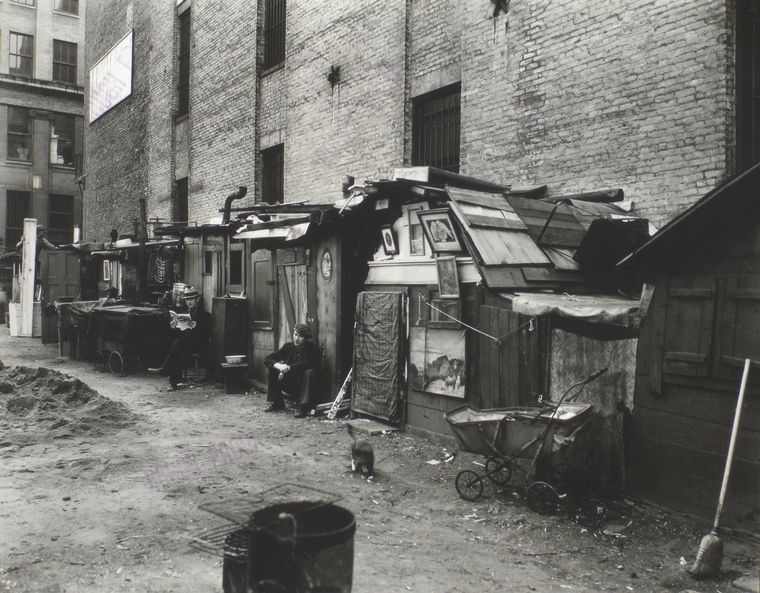 Huts and unemployed_West Houston and Mercer St_1935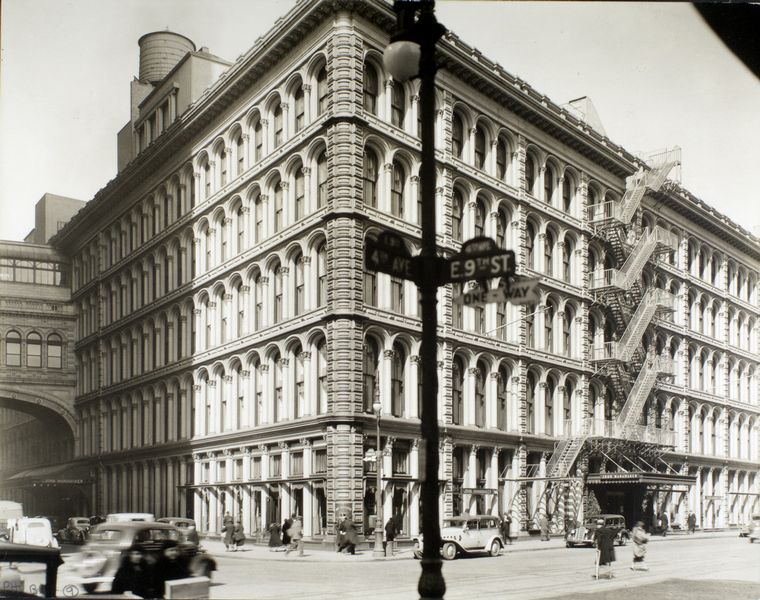 John Wanamakers_Fourth Avenue and 9th Street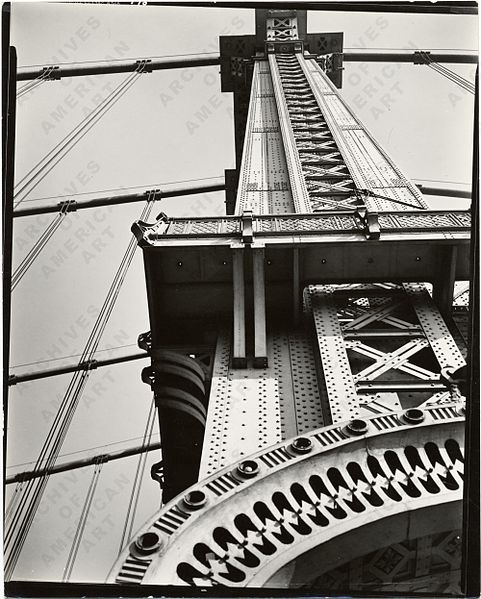 Manhattan Bridge Looking Up_1936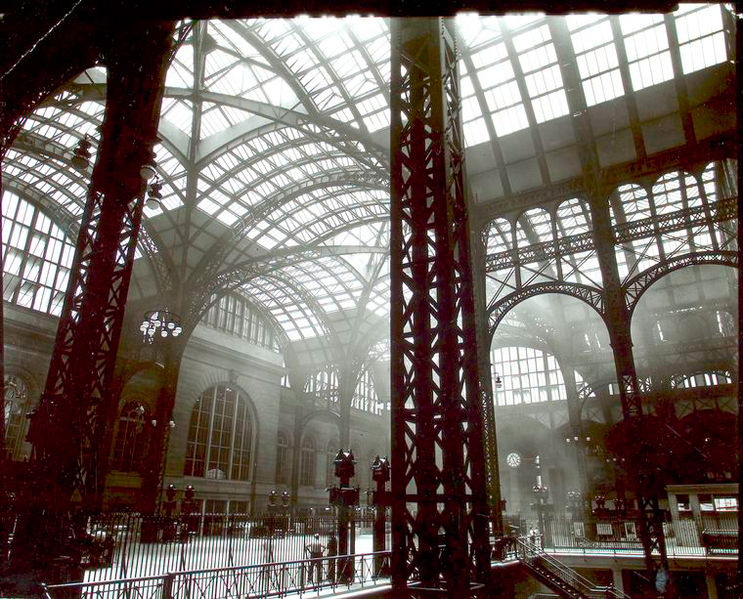 Penn Station Interior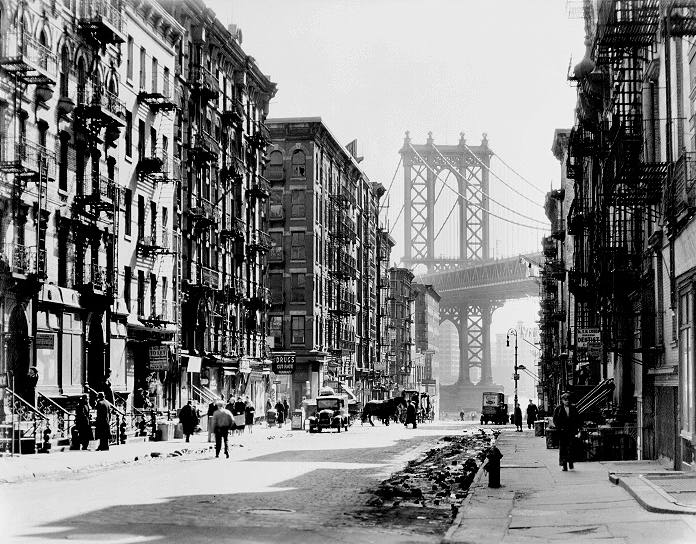 Pike and Henry Street_1936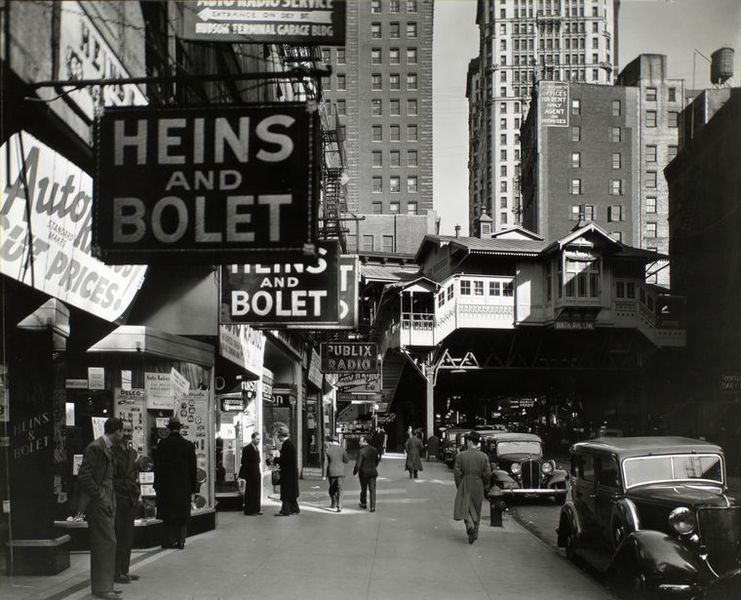 Radio Row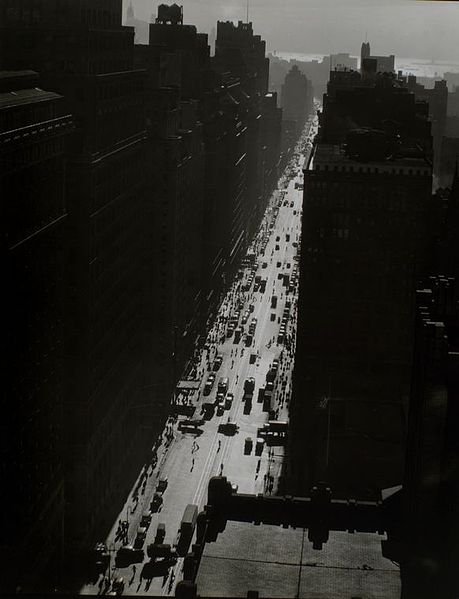 Seventh Avenue looking south from 35th Street_1935

Abbott was also intimate with the flamboyant Baroness Elsa von Freytag-Loringhoven, who notoriously placed dog excrement on the doorstep of editor Margaret ANDERSON during a dispute.
Abbott introduced author Djuna BARNES to sculptor Thelma Wood, who became Barnes' lover. Later Barnes would say, "I gave Berenice the extra 'e' in her name and she gave me Thelma. I don't know who made out better."
Stern, Keith (2009-09-01). Queers in History: The Comprehensive Encyclopedia of Historical Gays, Lesbians and Bisexuals (Kindle Locations 972-987). Perseus Books Group. Kindle Edition.
Further Readings:
Berenice Abbott (Editions Hazan) by Gaelle Morel
Paperback: 240 pages
Publisher: Editions Hazan, Paris (May 22, 2012)
Language: English
ISBN-10: 0300182007
ISBN-13: 978-0300182002
Amazon:
Berenice Abbott
The American photographer Berenice Abbott (1898–1991) is known best for her documentation of New York in the 1930s and for her efforts to gain recognition for the work of Eugène Atget in both Europe and the United States. This attractive book features 120 photographs and a series of rarely seen documents (including letters, book layouts, and periodicals), illuminating the three major periods of Abbott's career: her early work in the United States and Paris during the 1920s; her project Changing New York (1935–39), created for the Federal Art Project; and her scientific pictures made between 1939 and 1961. By detailing Abbott's influences and production both home and abroad, Berenice Abbott underscores the photographer's role as one of the 20th century's most remarkable artists.
Abbott left the United States in 1921 to study sculpture in Paris, where she was hired by Man Ray in 1923 to be his assistant. She took to photography immediately and by 1926 had set up her own studio. She became famous for her photographs showing bohemian artistic and intellectual life in the city, but in 1929 she returned to the United States and set up a new studio. Her best-known and most influential work, Changing New York, represented both a vast exercise in recording the architecture and urban life of New York and an intensely personal artistic project. Her straightforward method of photography led to her being employed full-time in the 1950s by the Massachusetts Institute of Technology in Boston to produce pictures illustrating the laws of physics.
Berenice Abbott: Changing New York
Paperback: 400 pages
Publisher: New Press, The (December 1, 1999)
Language: English
ISBN-10: 1565845560
ISBN-13: 978-1565845565
Amazon:
Berenice Abbott: Changing New York
Now in paperback, the highly acclaimed, definitive collection of Abbott's popular New York photographs. Berenice Abbott (1898-1991) was one of this century's greatest photographers, and her New York City images have come to define 1930's New York. The response to The New Press's landmark hardcover publication of Berenice Abbott: Changing New York was extraordinary. In addition to receiving rave reviews, it was chosen a best book of the year by the Wall Street Journal, Business Week, and New York Newsday, and was featured in Vanity Fair, Newsweek, and the New York Daily News. A midwesterner who came to New York in 1918, Abbott moved to Paris in 1921 and worked as Man Ray's photographic assistant. Inspired by French photographer Atget, Abbott returned to America in 1929 to photograph New York City. With the financial support of the Works Progress Administration's Federal Art Project from 1935 to 1939, she was able to realize her ambition to document a "changing New York," a project that remains the centerpiece of her career. Now available for the first time in an affordable paperback edition, Berenice Abbott features more than 300 duotones, arranged geographically in eight sections tracing the photographer's New York City odyssey. It also includes 113 variant images, line drawings, and period maps, as well as an explanatory text, which explores Abbott's compositional choices, her artistic and historical preoccupations, and the history of New York.
Hide/Seek: Difference and Desire in American Portraiture by Jonathan D. Katz & David C. Ward
Hardcover: 296 pages
Publisher: Smithsonian Books; First Edition first Printing edition (November 2, 2010)
Language: English
ISBN-10: 1588342999
ISBN-13: 978-1588342997
Amazon:
Hide/Seek: Difference and Desire in American Portraiture
An entirely new interpretation of modern American portraiture based on the history of sexual difference.
Hide/Seek: Difference and Desire in American Portraiture, companion volume to an exhibition of the same name at the National Portrait Gallery, Smithsonian Institution, traces the defining presence of same-sex desire in American portraiture through a seductive selection of more than 140 full-color illustrations, drawings, and portraits from leading American artists. Arcing from the turn of the twentieth century, through the emergence of the modern gay liberation movement in 1969, the tragedies of the AIDS epidemic, and to the present, Hide/Seek openly considers what has long been suppressed or tacitly ignored, even by the most progressive sectors of our society: the influence of gay and lesbian artists in creating American modernism.
Hide/Seek shows how questions of gender and sexual identity dramatically shaped the artistic practices of influential American artists such as Thomas Eakins, Romaine Brooks, Marsden Hartley, Georgia O'Keeffe, Charles Demuth, Jasper Johns, Robert Rauschenberg, Andrew Wyeth, Andy Warhol, Robert Mapplethorpe, and many more—in addition to artists of more recent works such as Felix Gonzalez-Torres, Glenn Ligon, Catherine Opie, and Cass Bird. The authors argue that despite the late-nineteenth-century definition and legal codification of the "homosexual," in reality, questions of sexuality always remained fluid and continually redefined by artists concerned with the act of portrayal. In particular, gay and lesbian artists—of but not fully in the society they portrayed—occupied a position of influential marginality, from which vantage point they crafted innovative and revolutionary ways of painting portraits. Their resistance to society's attempt to proscribe them forced them to develop new visual vocabularies by which to code, disguise, and thereby express their subjects' identities—and also their own.
Bringing together for the first time new scholarship in the history of American sexuality and new research in American portraiture, Hide/Seek charts the heretofore hidden impact of gay and lesbian artists on American art and portraiture and creates the basis for the necessary reassessment of the careers of major American artists—both gay and straight—as well as of portraiture itself.
More Photographers at my website:
http://www.elisarolle.com/
, My Ramblings/ArtMore Real Life Romances at my website:
http://www.elisarolle.com/
, My Ramblings/Real Life Romance
This journal is friends only. This entry was originally posted at http://reviews-and-ramblings.dreamwidth.org/3382418.html. If you are not friends on this journal, Please comment there using OpenID.
elisa_rolle
Appointments
2014 LGBT Rainbow Awards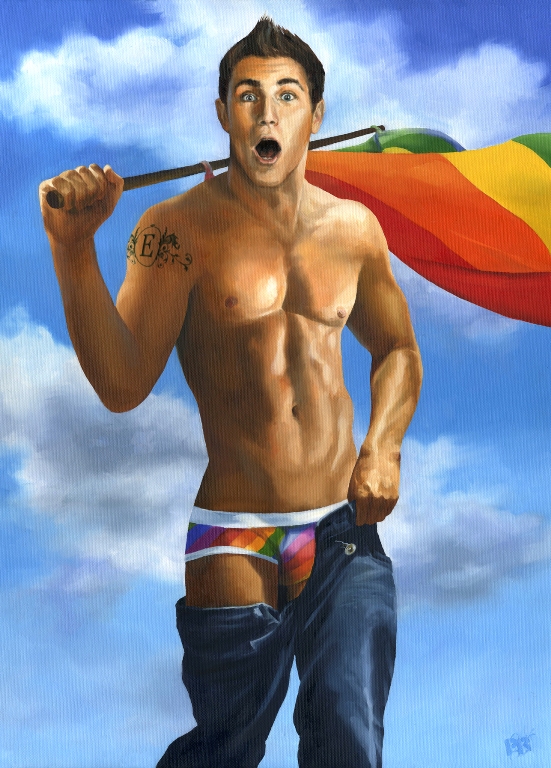 2014 Guidelines
2013 Winners
In the Spotlight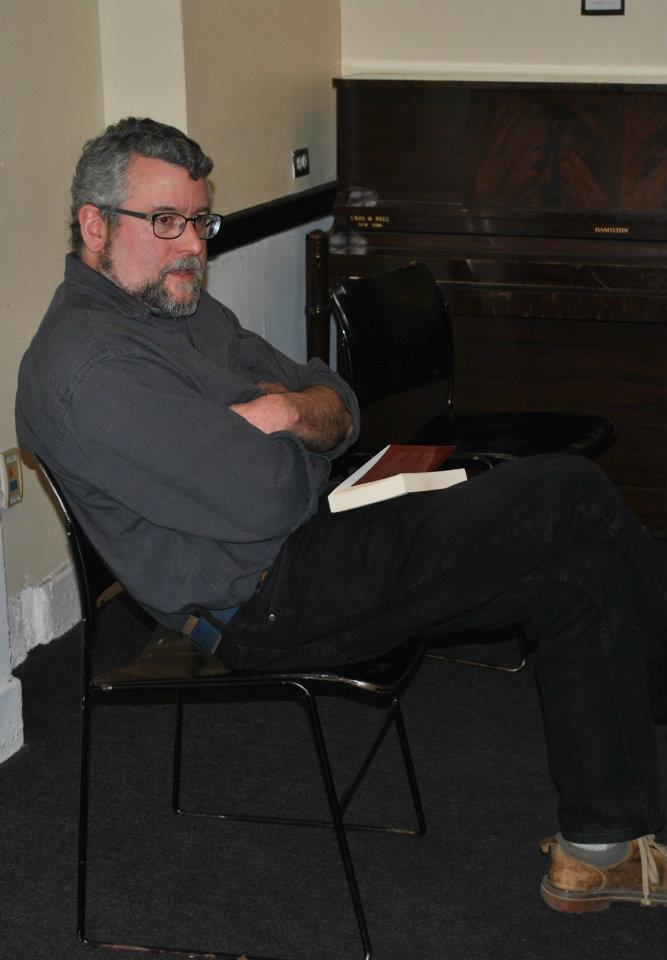 Top 100 Gay Novels List - Simple

Top 100 Gay Novels List - Wanted
Art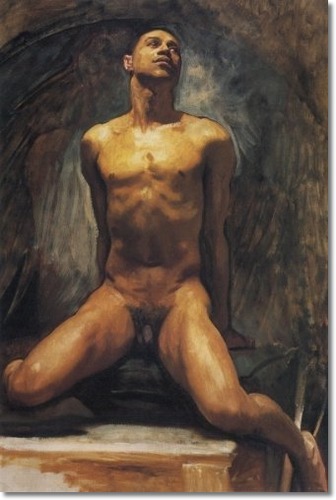 Previous Appointments Visual Summary
Gay Themed Movie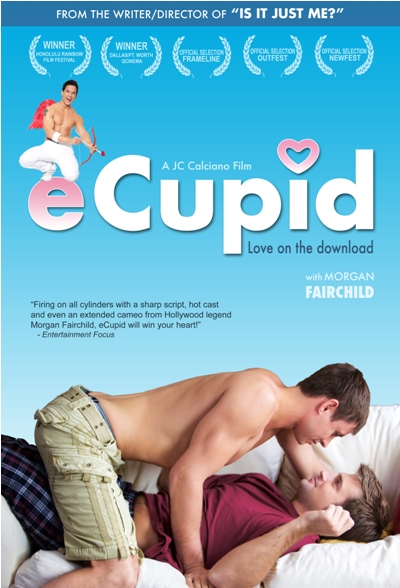 Previous Appointments Visual Summary
The Inside Reader


Previous Appointments Visual Summary

Top 100 Inside Readers Novels
LGBT Fashion Designers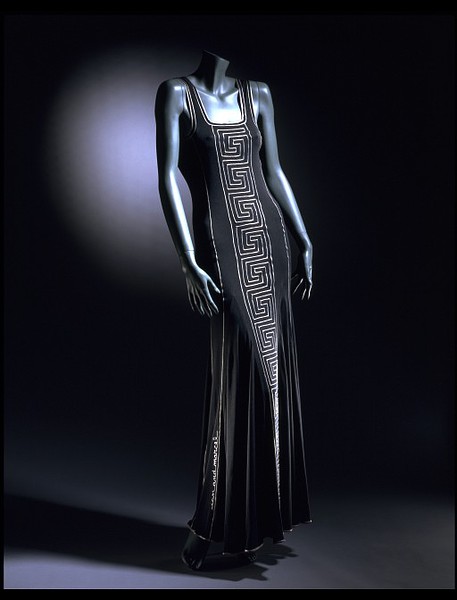 Previous Appointments Visual Summary
Gay Romance Challenge

Gay Commercial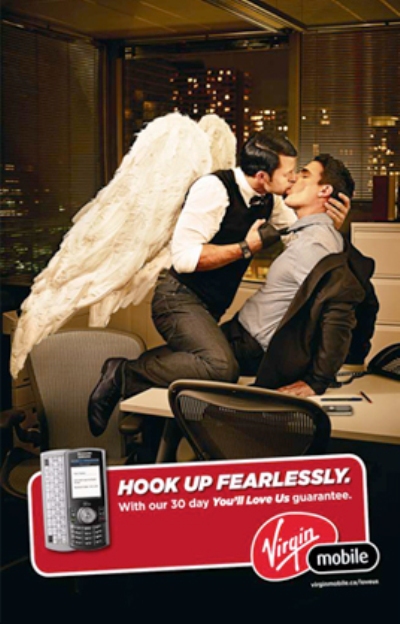 Around the World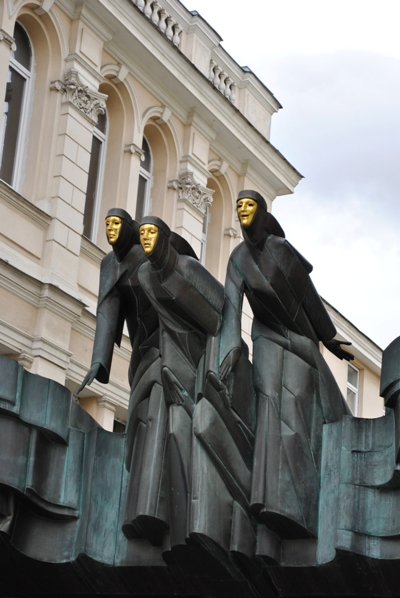 visited 20 states (8.88%)
Create your own visited map of The World
visited 15 states (30%)
Create your own visited map of The United States
Gay Classics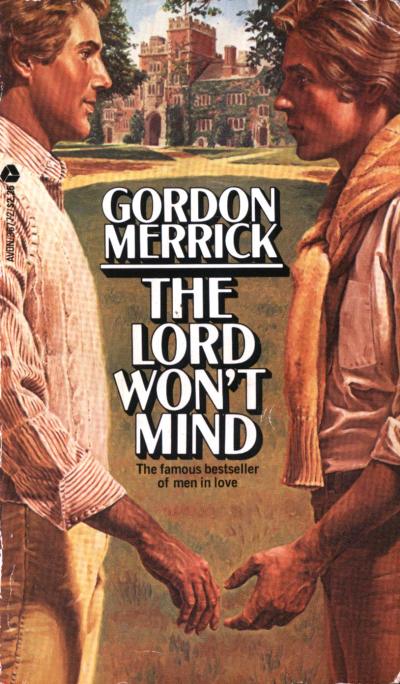 Previous Appointments Visual Summary
Romance History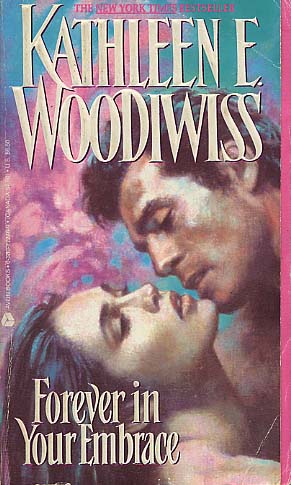 Previous Appointments Visual Summary
Main Tags
Characters:
Alpha Males
,
Cinderfellas (from rags to riches...)
,
Friends (with benefits)
,
Multicultural Lovers
,
Pretty... Men! (hustlers)
&
Virgins (at least in one way)
Dream Lovers:
Cowboys
,
Pirates
&
Sheikhs
Erotica (M/F)
Genres:
Contemporary
,
Fantasy
,
Futuristic
,
Historical
&
Paranormal
Length:
Short Story
,
Novella
&
Novel
Men in Uniform:
Cops / Detectives / PIs
,
Firefighters
&
Military
Non Conventional Lovers:
Elves, Gods, Deity & Witches
,
Furry Lovers
,
Shapeshifters
&
Vampires
Otherwordly Lovers:
Angels
,
Demons
&
Ghosts
Possible Futures:
Apocalypse Now
&
Back to the Future
Relationships:
Bondage / Submission
,
Breeches Rippers
,
Coming of Age
,
Disability
,
Gay for You
,
Male Pregnancy
,
May / December
,
Ménage a trois (or more...)
,
Silver Romance
&
Twincest
Settings:
Art World
,
College
,
Medical Romance
,
Office Affairs
,
Seasonal Romance
,
Show Business
&
Sports
Yaoi (manga)
From Movie to Novel (and viceversa)
Top 100 Gay Novels List
Secondary Tags
ActivistActorArtist
: illustrator, painter, photographer, sculptor
Author
: novelist, playwright, poet, screenwriter, writer
Dancer
: dance, choreographer
Designer
: architect, costumer, fashion designer, graphic designer, hairstylist, makeup artist, set designer, tailor
Director
: director, stage director
Eccentric
: aristocrat, art collector, drag queen, explorer, female impersonator, heir/heiress, hostess, lover, muse, prostitute, socialite, spy, survivor
Essayist
: anthropologist, archivist, biologist, columnist, critic, editor, educator, historian, journalist, lecturer, librarian, linguistic, philosopher, professor, psychoanalyst, psychologist, psychotherapist, publisher, reporter, researcher, scholar, sexologist, sociologist, teacher, theorist
Leader
: commander, emperor, judge, monarch, officer, politician, senator, statistician, warrior
ModelMusician
: arranger, composer, conductor, lyricist, pianist, singer, songwriter, violinist
Producer
: producer, manager, entrepreneur
Sport
Preditors & Editors Poll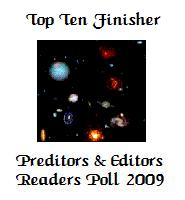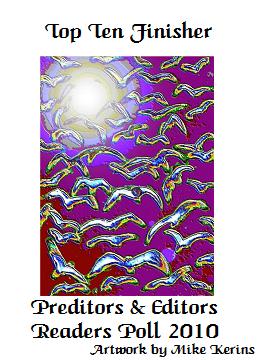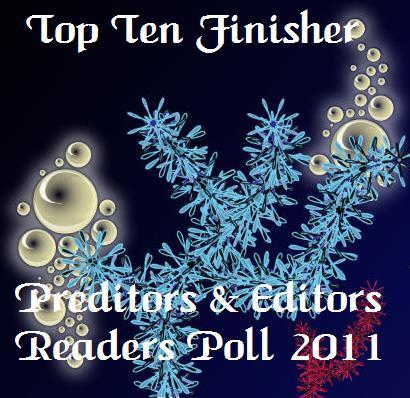 Amazon Profile
My Associate Amazon Store
Goodreads Profile
Top reviewer
Best reviewer
Top user
Top librarian
Most followed
Library Thing Helper Badgers
(Gold Medal) Helper for contributions to any area of LibraryThing
(Gold Medal) Common Knowledge for contributions to Common Knowledge
(Gold Medal) Work Combination for help maintaining LibraryThing's work system
(Silver Medal) Author Combination for help combining author names together
(Bronze Medal) Distinct authors for splitting homonymous authors into distinct authors
Publishers
List of LGBT publishers (for reviews look the Tags section)

Detailed List
Ego Surfing

Who links me
Statistics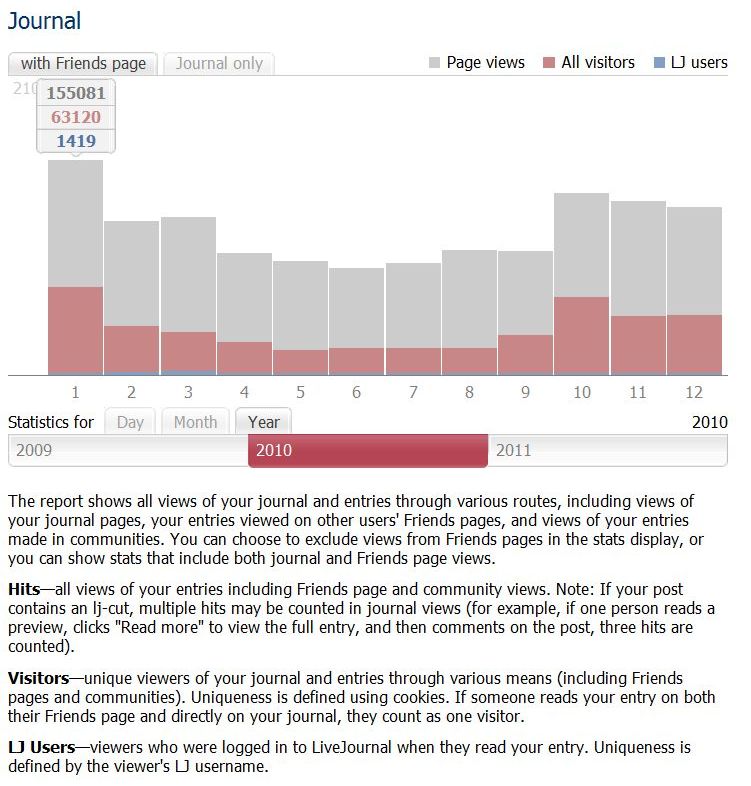 ClustrMaps

Site Meter

Disclaimer
All cover art, photo and graphic design contained in this site are copyrighted by the respective publishers and authors. These pages are for entertainment purposes only and no copyright infringement is intended. Should anyone object to our use of these items please contact by email the LJ's owner.
This is an amateur blog, where I discuss my reading, what I like and sometimes my personal life. I do not endorse anyone or charge fees of any kind for the books I review. I do not accept money as a result of this blog.
I'm associated with Amazon/USA Affiliates Programs.
Books reviewed on this site were usually provided at no cost by the publisher or author. However, some books were purchased by the reviewer and not provided for free. For information on how a particular title was obtained, please contact by email the LJ's owner.