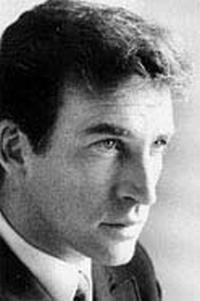 Thomas Schippers (9 March 1930 – 16 December 1977) was an American conductor. He was highly-regarded for his work in opera. Regrettably, soon after building the Cincinnati Symphony Orchestra's international reputation and recording with them, he died of lung cancer at the early age of 47. A good looking, reportedly gay man, rumours of intimate associations with Gian Carlo Menotti, mathematician Sean Clarke and Leonard Bernstein ran throughout his all too short career.
Of Dutch ancestry and son of the owner of a large appliance store, Schippers was born in Kalamazoo, Michigan. He began playing piano at age four. After graduating from high school at age 13, he attended the Curtis Institute and the Juilliard School.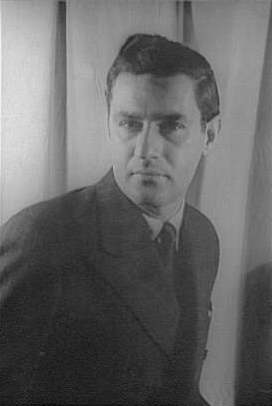 In 1949 he went on a tour of South America as the soprano Eileen Farrell's accompanist. According to Miss Farrell he was impressively talented and actually "only wanted to conduct". It was around this time that he met the composer Gian Carlo Menotti while accompanying a singer for an audition. This eventually led to a long term collaboration with Menotti. Following the 1950 premiere of Menotti's opera The Consul, Schippers began conducting it on Broadway and in 1951 directed the milestone premiere television performance of Menotti's Christmas Opera Amahl and the Night Visitors broadcast live on national television on December 24th. It was the very first opera commissioned specifically for television and was presented under the auspices of The Hallmark Hall of Fame series. While still in his twenty first year, he directed Menotti's opera The Old Maid and The Thief at the New York City Opera making him the youngest conductor ever to perform there. It was during this period in his life that he met Menotti's housemate, the composer Samuel Barber, with whom he established a close professional relationship. Schippers had a great affinity for the music of his time. (
Picture: Gian Carlo Menotti
)
Schippers made his debut at the New York City Opera at age twenty-one, and the Metropolitan Opera at twenty-three. He conducted world premieres of now well known music by Gian Carlo Menotti and Samuel Barber. He conducted child actor Chet Allen in a theatrical version of Menotti's Amahl and the Night Visitors. Schippers conducted in all the major opera houses of the United States and Europe, most notably the Metropolitan Opera and La Scala, and founded Italy's Spoleto festival with Menotti and once described his perfect orchestra as being composed of "One-third Italian musicians for their line, one-third Jewish for their sound, a sprinkling of Germans for solidity."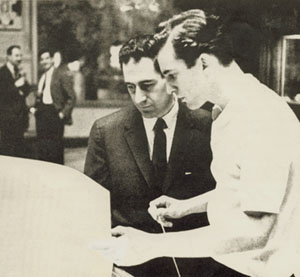 Gian Carlo Menotti and Thomas Schippers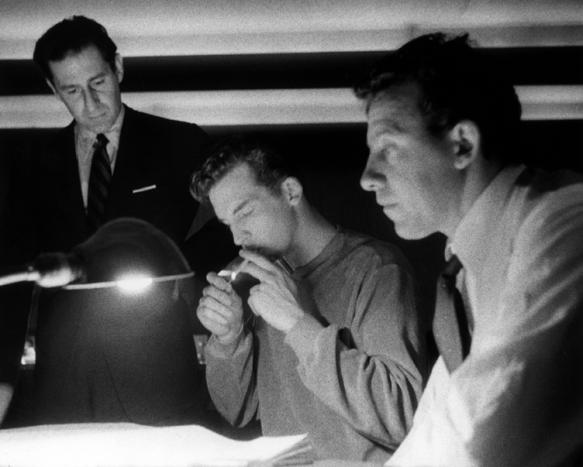 Gian Carlo Menotti, Thomas Schippers and David Poleri
Schippers was a regular conductor with the New York Philharmonic and the Chicago Symphony Orchestra, and made recordings with them as well, but in 1970 he finally took a full time orchestral position with the Cincinnati Symphony Orchestra, succeeding his predecessor at the Metropolitan Opera, Max Rudolf. After making several recordings with them and building the orchestra's international reputation, his career was cut short by his death from lung cancer at forty-seven in 1977 in New York City, New York.
During the 1970s, he was appointed principal conductor of l'Orchestra dell'Accademia Nazionale di Santa Cecilia but he made only one concert with the orchestra (in May 1976, Ravel, Ma Mère l'Oyé i. a.). He made many opera recordings in his time, and live recordings of his performances are gradually being made available on CD. His studio recording of Lucia di Lammermoor by Gaetano Donizetti with Beverly Sills and Carlo Bergonzi was the first recording in which the glass harmonica was used in the mad scene.
He was a National Patron of Delta Omicron, an international professional music fraternity.
Although gay, Schippers married, in 1965, Elaine Lane "Nonie" Phipps (1939–1973). An heiress to the Grace shipping fortune and a daughter of the noted American polo player Michael Grace Phipps, she died of cancer in 1973. Schippers died of the same disease four years later.
According to the professor, writer, and opera scholar John Louis DiGaetani, Schippers had a lengthy romantic relationship with the composer Gian Carlo Menotti, in addition to a shorter romantic relationship with mathematician Sean Clarke. A biography of Leonard Bernstein states that Schippers and Bernstein also were intimately involved.
Source:
http://en.wikipedia.org/wiki/Thomas_Schippers
Further Readings:
Gay Artists in Modern American Culture: An Imagined Conspiracy (Caravan Book) by Michael S. Sherry
Hardcover: 304 pages
Publisher: The University of North Carolina Press; F 1st Printing edition (September 10, 2007)
Language: English
ISBN-10: 0807831212
ISBN-13: 978-0807831212
Amazon:
Gay Artists in Modern American Culture: An Imagined Conspiracy
Today it is widely recognized that gay men played a prominent role in defining the culture of mid-20th-century America, with such icons as Tennessee Williams, Edward Albee, Aaron Copland, Samuel Barber, Montgomery Clift, and Rock Hudson defining much of what seemed distinctly "American" on the stage and screen. Even though few gay artists were "out," their sexuality caused significant anxiety during a time of rampant antihomosexual attitudes. Michael Sherry offers a sophisticated analysis of the tension between the nation's simultaneous dependence on and fear of the cultural influence of gay artists.
This journal is friends only. This entry was originally posted at http://reviews-and-ramblings.dreamwidth.org/3392548.html. If you are not friends on this journal, Please comment there using OpenID.
elisa_rolle
Appointments
2013 LGBT Rainbow Awards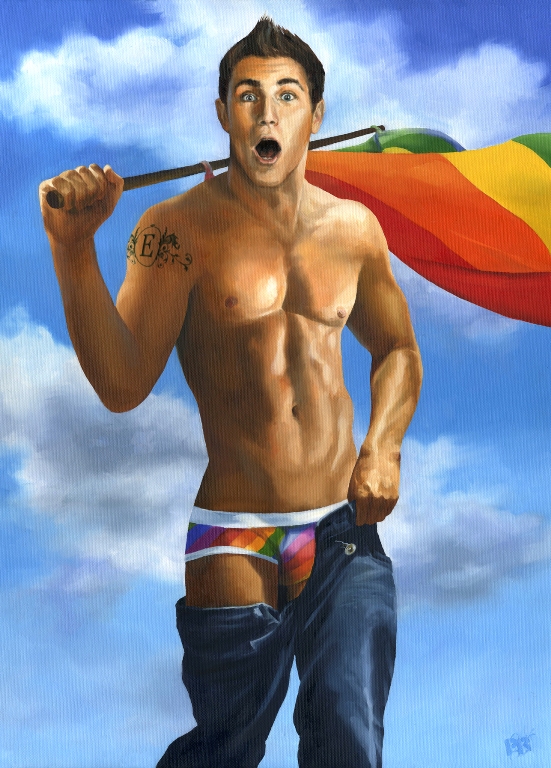 2013 Guidelines
2013 Winners
In the Spotlight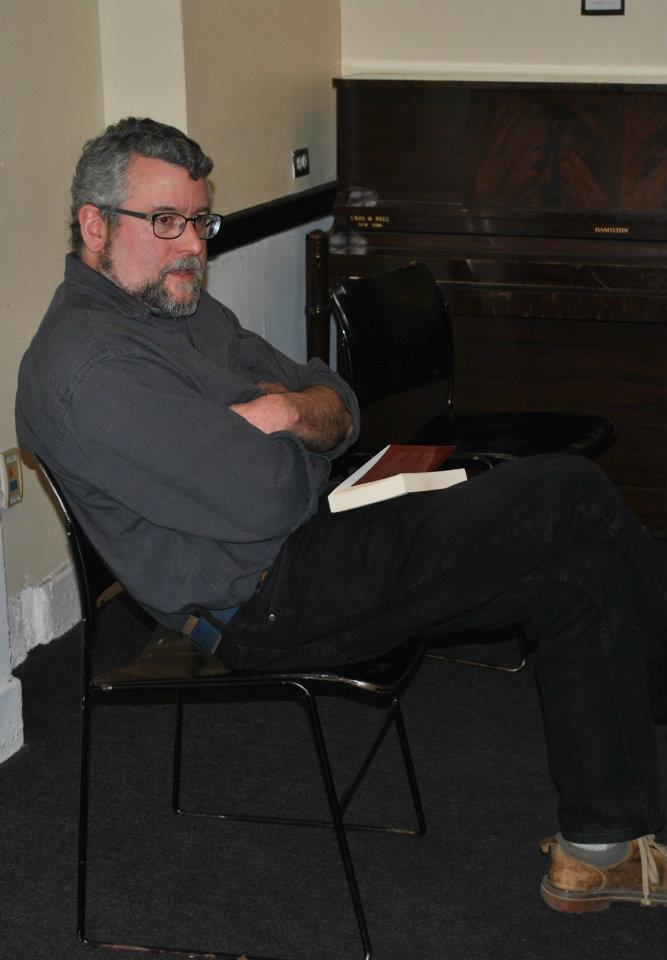 Top 100 Gay Novels List - Simple

Top 100 Gay Novels List - Wanted
Art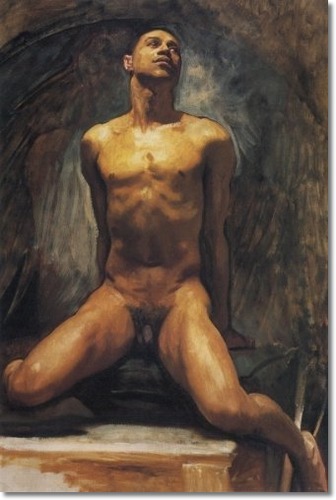 Previous Appointments Visual Summary
Gay Themed Movie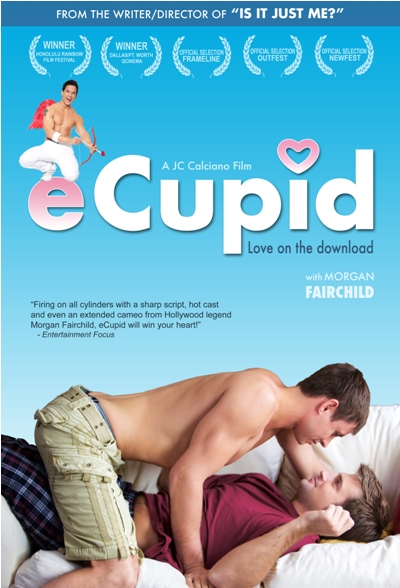 Previous Appointments Visual Summary
The Inside Reader


Previous Appointments Visual Summary

Top 100 Inside Readers Novels
LGBT Fashion Designers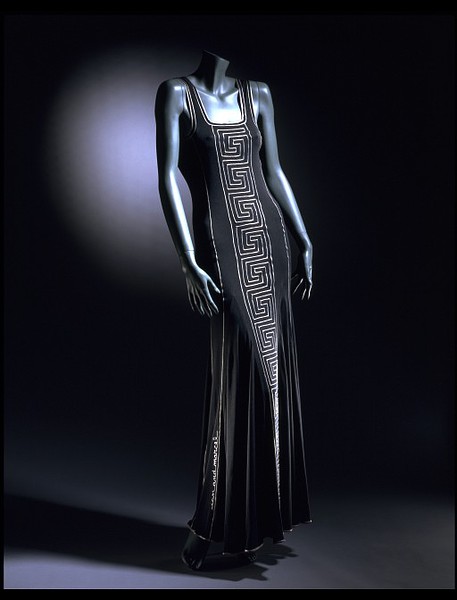 Previous Appointments Visual Summary
Gay Romance Challenge

Gay Commercial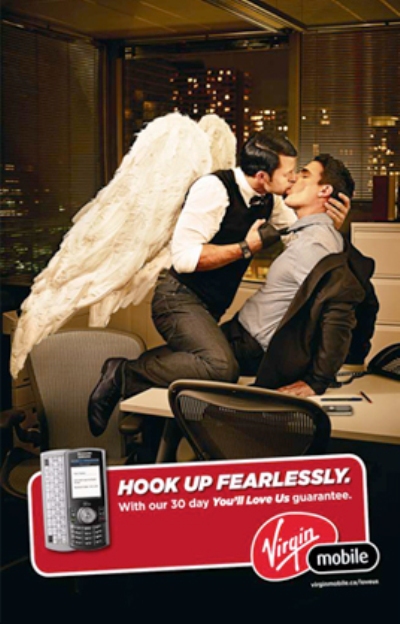 Around the World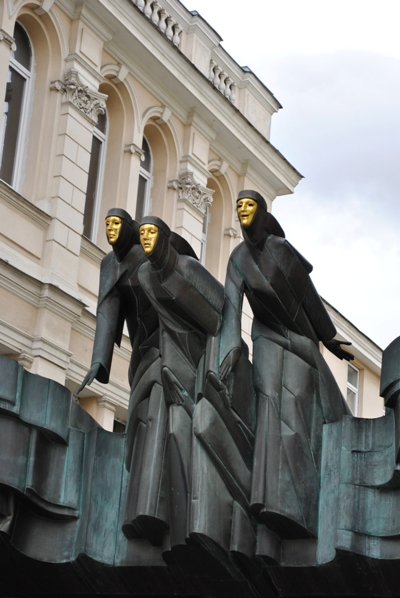 visited 20 states (8.88%)
Create your own visited map of The World
visited 15 states (30%)
Create your own visited map of The United States
Gay Classics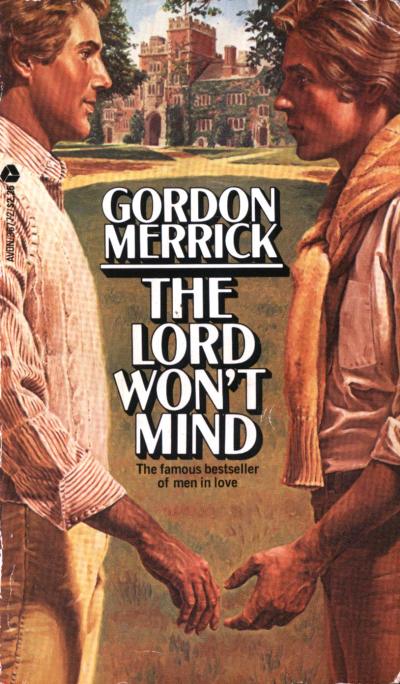 Previous Appointments Visual Summary
Romance History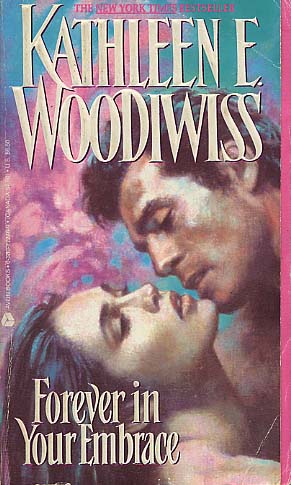 Previous Appointments Visual Summary
Main Tags
Characters:
Alpha Males
,
Cinderfellas (from rags to riches...)
,
Friends (with benefits)
,
Multicultural Lovers
,
Pretty... Men! (hustlers)
&
Virgins (at least in one way)
Dream Lovers:
Cowboys
,
Pirates
&
Sheikhs
Erotica (M/F)
Genres:
Contemporary
,
Fantasy
,
Futuristic
,
Historical
&
Paranormal
Length:
Short Story
,
Novella
&
Novel
Men in Uniform:
Cops / Detectives / PIs
,
Firefighters
&
Military
Non Conventional Lovers:
Elves, Gods, Deity & Witches
,
Furry Lovers
,
Shapeshifters
&
Vampires
Otherwordly Lovers:
Angels
,
Demons
&
Ghosts
Possible Futures:
Apocalypse Now
&
Back to the Future
Relationships:
Bondage / Submission
,
Breeches Rippers
,
Coming of Age
,
Disability
,
Gay for You
,
Male Pregnancy
,
May / December
,
Ménage a trois (or more...)
,
Silver Romance
&
Twincest
Settings:
Art World
,
College
,
Medical Romance
,
Office Affairs
,
Seasonal Romance
,
Show Business
&
Sports
Yaoi (manga)
From Movie to Novel (and viceversa)
Top 100 Gay Novels List
Secondary Tags
ActivistActorArtist
: illustrator, painter, photographer, sculptor
Author
: novelist, playwright, poet, screenwriter, writer
Dancer
: dance, choreographer
Designer
: architect, costumer, fashion designer, graphic designer, hairstylist, makeup artist, set designer, tailor
Director
: director, stage director
Eccentric
: aristocrat, art collector, drag queen, explorer, female impersonator, heir/heiress, hostess, lover, muse, prostitute, socialite, spy, survivor
Essayist
: anthropologist, archivist, biologist, columnist, critic, editor, educator, historian, journalist, lecturer, librarian, linguistic, philosopher, professor, psychoanalyst, psychologist, psychotherapist, publisher, reporter, researcher, scholar, sexologist, sociologist, teacher, theorist
Leader
: commander, emperor, judge, monarch, officer, politician, senator, statistician, warrior
ModelMusician
: arranger, composer, conductor, lyricist, pianist, singer, songwriter, violinist
Producer
: producer, manager, entrepreneur
Sport
Preditors & Editors Poll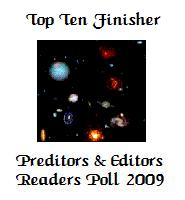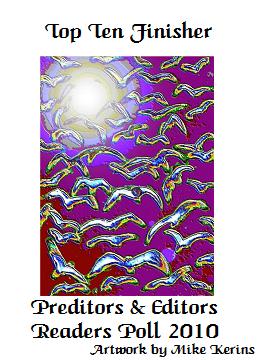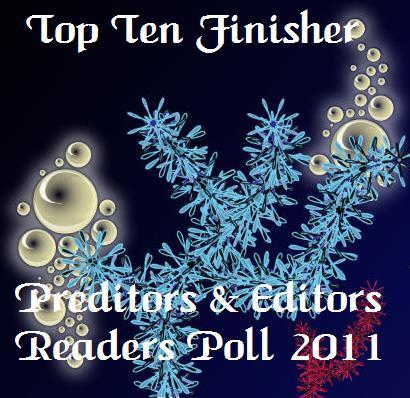 Amazon Profile
My Associate Amazon Store
Goodreads Profile
Top reviewer
Best reviewer
Top user
Top librarian
Most followed
Library Thing Helper Badgers
(Gold Medal) Helper for contributions to any area of LibraryThing
(Gold Medal) Common Knowledge for contributions to Common Knowledge
(Gold Medal) Work Combination for help maintaining LibraryThing's work system
(Silver Medal) Author Combination for help combining author names together
(Bronze Medal) Distinct authors for splitting homonymous authors into distinct authors
Publishers
List of LGBT publishers (for reviews look the Tags section)

Detailed List
Ego Surfing

Who links me
Statistics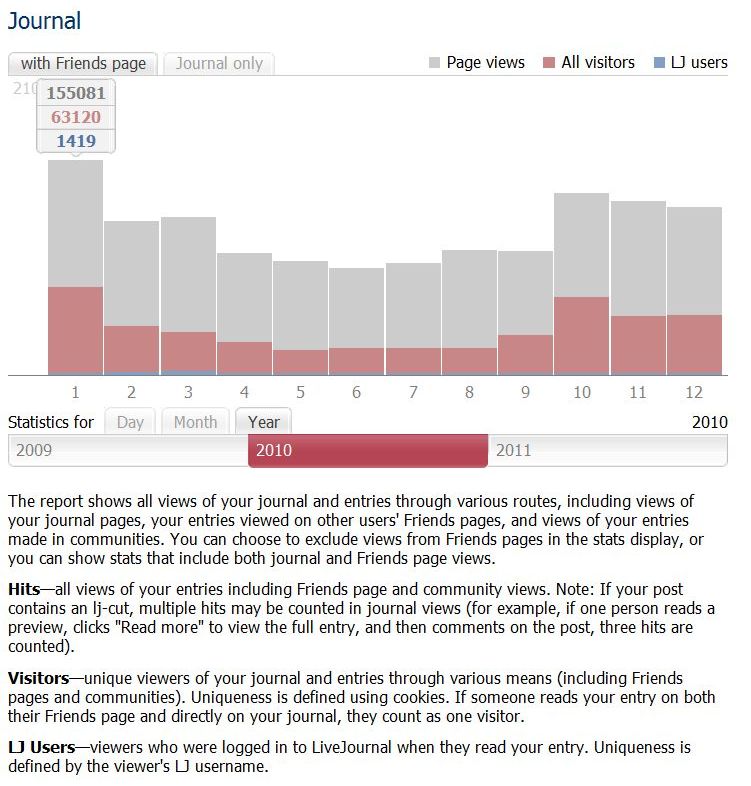 ClustrMaps

Site Meter

Disclaimer
All cover art, photo and graphic design contained in this site are copyrighted by the respective publishers and authors. These pages are for entertainment purposes only and no copyright infringement is intended. Should anyone object to our use of these items please contact by email the LJ's owner.
This is an amateur blog, where I discuss my reading, what I like and sometimes my personal life. I do not endorse anyone or charge fees of any kind for the books I review. I do not accept money as a result of this blog.
I'm associated with Amazon/USA Affiliates Programs.
Books reviewed on this site were usually provided at no cost by the publisher or author. However, some books were purchased by the reviewer and not provided for free. For information on how a particular title was obtained, please contact by email the LJ's owner.