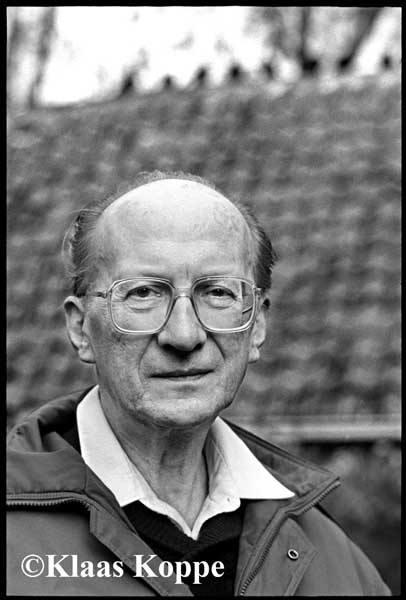 Johannes Adrianus Menne Warren (Borssele, 20 October 1921 - Goes, 19 December 2001) was a Dutch writer. Much of his fame in the Netherlands derives from having published a collection of diaries in which he described his life and homosexual experiences in a country that deeply repressed homosexuality. He is also known for his poetry, his literary criticism, and his translations of poetry from Modern Greek.
Warren was born in Zeeland, the only child of an engineer and a school teacher. As a child, he had few friendships among his peers, and when he was a student at the lyceum in Goes developed a great interest in nature. After graduation, he began writing articles for nature magazines, and was especially interested in birds. Jac. P. Thijsse was his model. For a while, he worked as a volunteer at an institute for dialectology. Even before the start of World War II, he began keeping a diary.
After the war, Warren began publishing: in 1946, he published Pastorale, a collection of poetry; in 1947, a study on Jac. P. Thijsse; and in 1949 a book on nocturnal birds. In 1951, he began to write reviews and literary criticism for the Provinciale Zeeuwse Courant, one of the foremost newspapers in Zeeland. He wrote these columns and reviews until his death.
In 1952 he married an English woman, and they had three children. Soon after their marriage his wife was offered a position in Paris, where Warren's repressed homosexual feelings found an outlet in many contacts with North African boys. Although this created tension in his marriage, it also sparked his poetic career: Warren published three collections of poetry during his years in Paris, and the marriage, in the end, lasted until 1978.
In 1958 the family returned to Zeeland, and Warren produced little writing until the end of the 1960s, when the publishing company Bert Bakker published a collection of new poems by Warren, Tussen hybris en vergaan. In 1969 Warren met Gerrit Komrij and the two poets began a long and mutually inspiring friendship. During the next ten years, Warren published a new book of poetry every year.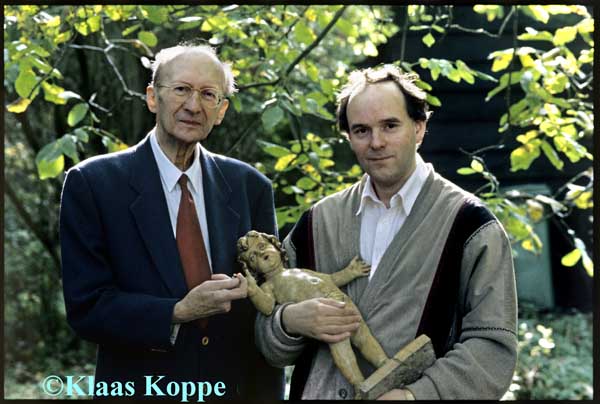 Hans Warren and Mario Molegraaf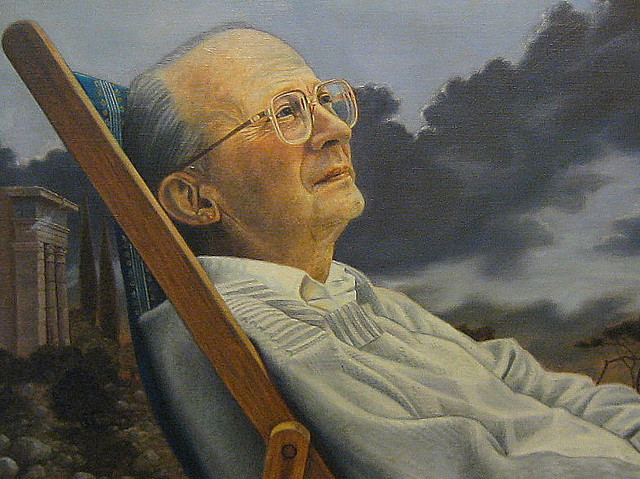 Portrait by Reynier de Muynck
In 1978 Warren met Mario Molegraaf, forty years his junior (Warren was 57 at that time). The two began a tumultuous love affair that lasted until Warren's death. Molegraaf was a talented writer himself, and together they published a number of translations: the entire work of Constantine P. Cavafy, several poems by George Seferis, works by Plato and Epicurus, and the four gospels.
The publication of his series of diaries caused some concern among Warren's friends and colleagues: as the title implies, the diaries are quite frank. Warren openly describes his own life and experiences, and offers his opinions on everyone, including his friends. The twentieth volume covered the years 1996 to 1998, with one more volume to be published.
From 1985 until 2002, Meulenhoff published a Warren calendar with a poem each day. Together with Molegraaf, Warren published several popular poetry anthologies.
Warren died at age 80 of liver problems; even his final year is described in his diary (which he kept until three days before his death) and in that of Molegraaf (published in 2002). In 2004, two novels he wrote in 1950 (Een vriend voor de schemering and Om het behoud der eenzaamheid) were rediscovered; Een vriend voor de schemering was published in 2005. A movie based on his novel Steen der hulp is in production.
Source:
http://en.wikipedia.org/wiki/Hans_Warren
Further Readings:
Secretly Inside: A Novel (Library Of World Fiction) by Hans Warren
Hardcover: 106 pages
Publisher: University of Wisconsin Press (April 10, 2006)
Language: English
ISBN-10: 0299209806
ISBN-13: 978-0299209803
Amazon:
Secretly Inside: A Novel
In the Dutch countryside the war seems far away. For most people, at least. But not for Ed, a Jew in Nazi-occupied Holland trying to find some safe sanctuary. Compelled to go into hiding in the rural province of Zeeland, he is taken in by a seemingly benevolent family of farmers. But, as Ed comes to realize, the Van 't Westeindes are not what they seem. Camiel, the son of the house, is still in mourning for his best friend, a German soldier who committed suicide the year before. And Camiel's fiery, unstable sister Mariete begins to nurse a growing unrequited passion for their young guest, just as Ed realizes his own attraction to Camiel. As time goes by, Ed is drawn into the domestic intrigues around him, and the farmhouse that had begun as his refuge slowly becomes his prison.
This journal is friends only. This entry was originally posted at http://reviews-and-ramblings.dreamwidth.org/3396559.html. If you are not friends on this journal, Please comment there using OpenID.
elisa_rolle
Appointments
2013 LGBT Rainbow Awards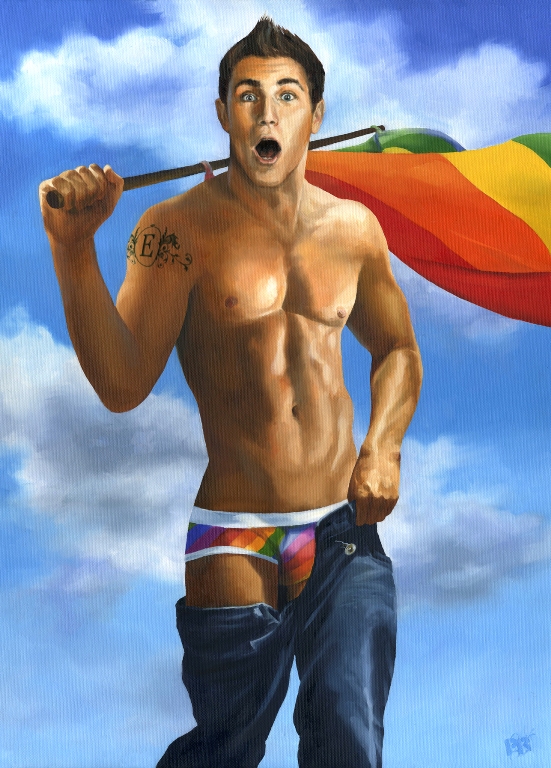 2013 Guidelines
In the Spotlight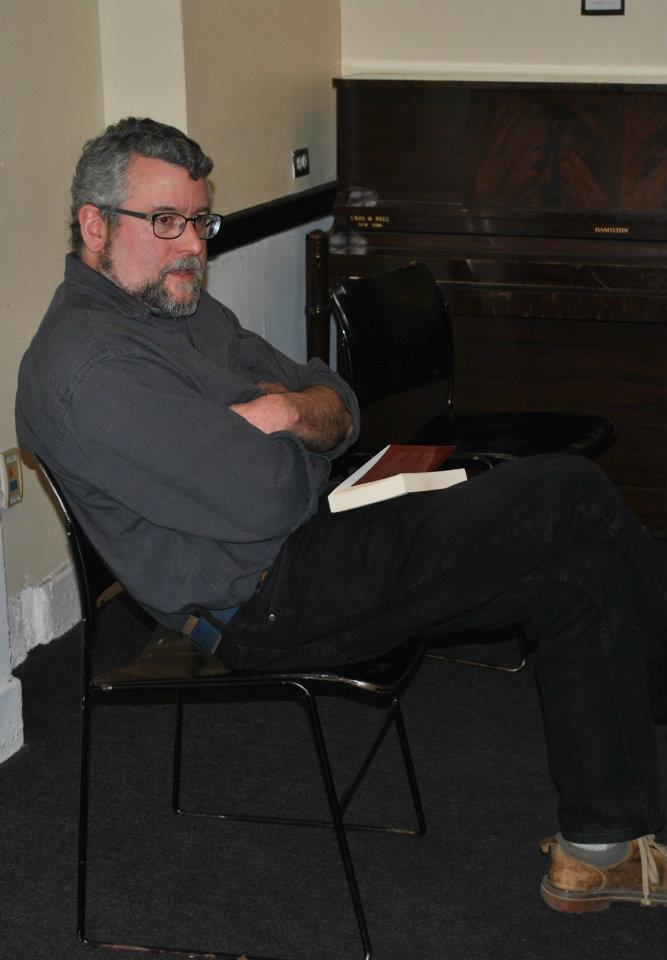 Top 100 Gay Novels List - Simple

Top 100 Gay Novels List - Wanted
Art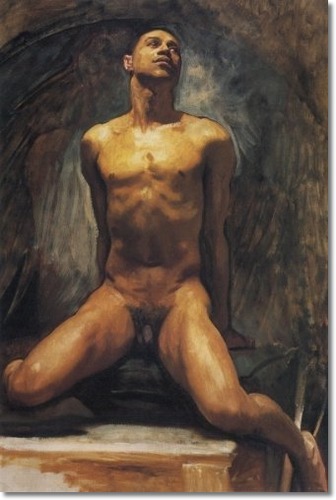 Previous Appointments Visual Summary
Gay Themed Movie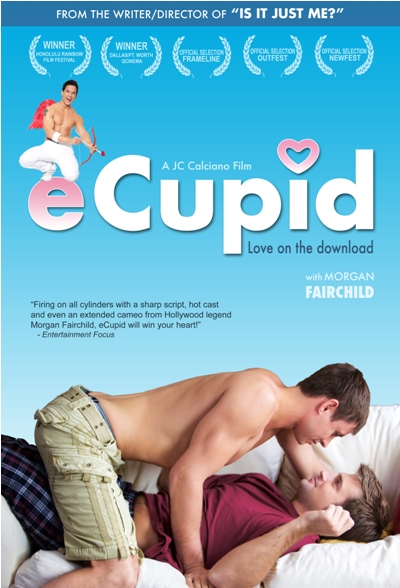 Previous Appointments Visual Summary
The Inside Reader


Previous Appointments Visual Summary

Top 100 Inside Readers Novels
LGBT Fashion Designers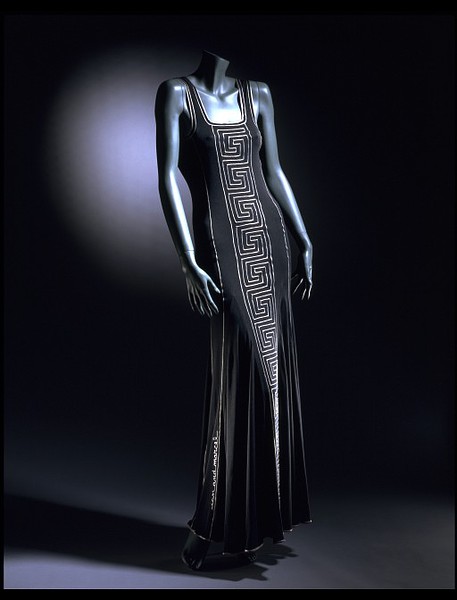 Previous Appointments Visual Summary
Gay Romance Challenge

Gay Commercial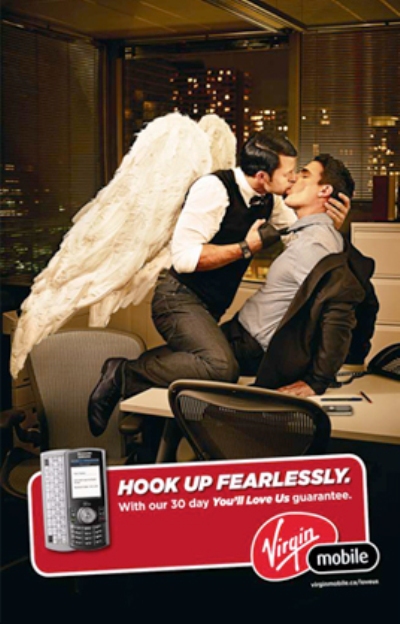 Around the World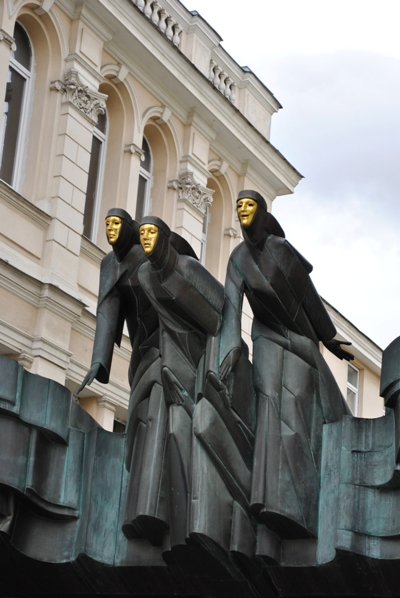 visited 20 states (8.88%)
Create your own visited map of The World
visited 15 states (30%)
Create your own visited map of The United States
Gay Classics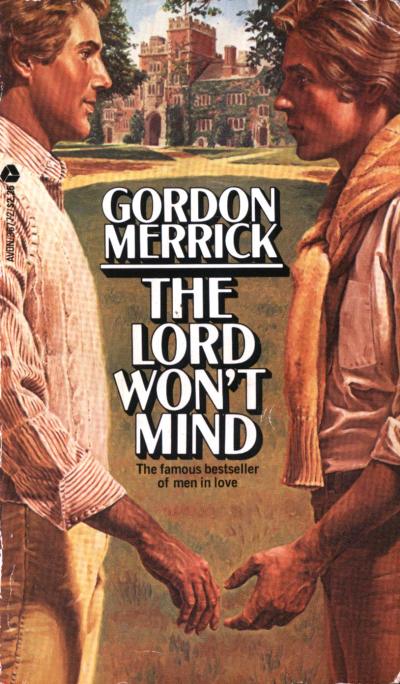 Previous Appointments Visual Summary
Romance History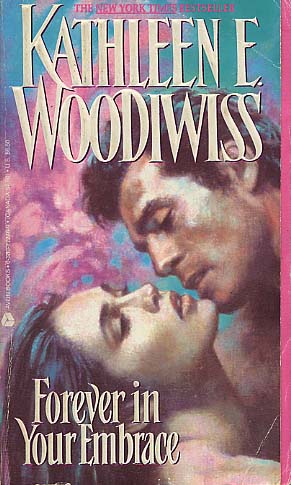 Previous Appointments Visual Summary
Main Tags
Characters:
Alpha Males
,
Cinderfellas (from rags to riches...)
,
Friends (with benefits)
,
Multicultural Lovers
,
Pretty... Men! (hustlers)
&
Virgins (at least in one way)
Dream Lovers:
Cowboys
,
Pirates
&
Sheikhs
Erotica (M/F)
Genres:
Contemporary
,
Fantasy
,
Futuristic
,
Historical
&
Paranormal
Length:
Short Story
,
Novella
&
Novel
Men in Uniform:
Cops / Detectives / PIs
,
Firefighters
&
Military
Non Conventional Lovers:
Elves, Gods, Deity & Witches
,
Furry Lovers
,
Shapeshifters
&
Vampires
Otherwordly Lovers:
Angels
,
Demons
&
Ghosts
Possible Futures:
Apocalypse Now
&
Back to the Future
Relationships:
Bondage / Submission
,
Breeches Rippers
,
Coming of Age
,
Disability
,
Gay for You
,
Male Pregnancy
,
May / December
,
Ménage a trois (or more...)
,
Silver Romance
&
Twincest
Settings:
Art World
,
College
,
Medical Romance
,
Office Affairs
,
Seasonal Romance
,
Show Business
&
Sports
Yaoi (manga)
From Movie to Novel (and viceversa)
Top 100 Gay Novels List
Secondary Tags
ActivistActorArtist
: illustrator, painter, photographer, sculptor
Author
: novelist, playwright, poet, screenwriter, writer
Dancer
: dance, choreographer
Designer
: architect, costumer, fashion designer, graphic designer, hairstylist, makeup artist, set designer, tailor
Director
: director, stage director
Eccentric
: aristocrat, art collector, drag queen, explorer, female impersonator, heir/heiress, hostess, lover, muse, prostitute, socialite, spy, survivor
Essayist
: anthropologist, archivist, biologist, columnist, critic, editor, educator, historian, journalist, lecturer, librarian, linguistic, philosopher, professor, psychoanalyst, psychologist, psychotherapist, publisher, reporter, researcher, scholar, sexologist, sociologist, teacher, theorist
Leader
: commander, emperor, judge, monarch, officer, politician, senator, statistician, warrior
ModelMusician
: arranger, composer, conductor, lyricist, pianist, singer, songwriter, violinist
Producer
: producer, manager, entrepreneur
Sport
Preditors & Editors Poll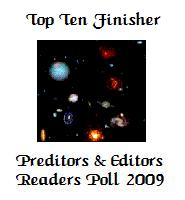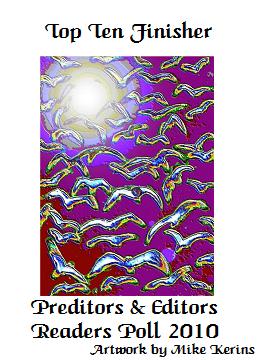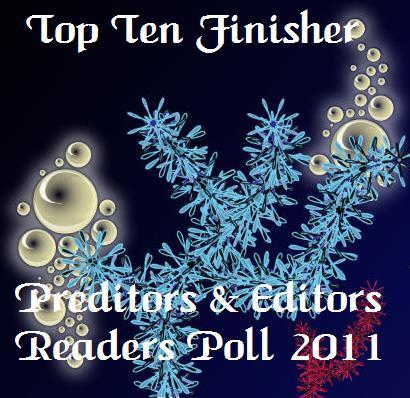 Amazon Profile
My Associate Amazon Store
Goodreads Profile
Top reviewer
Best reviewer
Top user
Top librarian
Most followed
Library Thing Helper Badgers
(Gold Medal) Helper for contributions to any area of LibraryThing
(Gold Medal) Common Knowledge for contributions to Common Knowledge
(Gold Medal) Work Combination for help maintaining LibraryThing's work system
(Silver Medal) Author Combination for help combining author names together
(Bronze Medal) Distinct authors for splitting homonymous authors into distinct authors
Publishers
List of LGBT publishers (for reviews look the Tags section)

Detailed List
Ego Surfing

Who links me
Statistics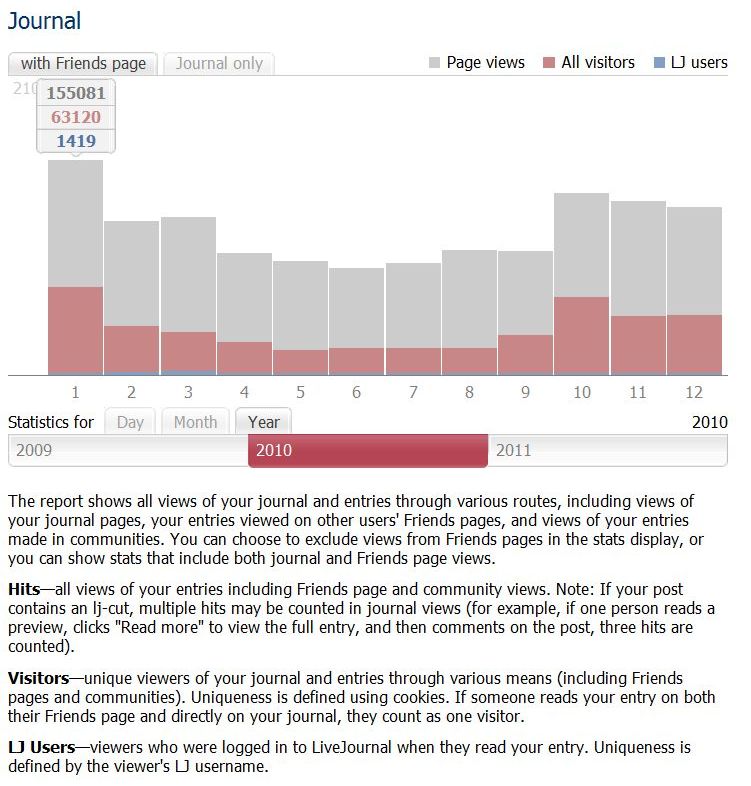 ClustrMaps

Site Meter

Disclaimer
All cover art, photo and graphic design contained in this site are copyrighted by the respective publishers and authors. These pages are for entertainment purposes only and no copyright infringement is intended. Should anyone object to our use of these items please contact by email the LJ's owner.
This is an amateur blog, where I discuss my reading, what I like and sometimes my personal life. I do not endorse anyone or charge fees of any kind for the books I review. I do not accept money as a result of this blog.
I'm associated with Amazon/USA Affiliates Programs.
Books reviewed on this site were usually provided at no cost by the publisher or author. However, some books were purchased by the reviewer and not provided for free. For information on how a particular title was obtained, please contact by email the LJ's owner.