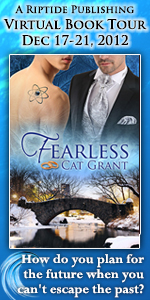 Hi! Thanks for joining me on my blog tour for
Fearless
, Book Three in my Irresistible Attraction series from Riptide Publishing. Leave a comment for a chance to win some cool swag, including a hat & t-shirt! I'll also be giving away a brand new Kindle Fire HD to one lucky commenter drawn from all the tour stops, so follow along and party with me at each--you can earn an entry at every stop! Winners will be announced December 31st.
In
Fearless
, my heroes Connor and Wes (who you may remember from my rent boy story,
Priceless
) travel to New York City for a Christmas wedding. But of course, no happy ending comes without struggle, as our boys are about to discover…
"Wes? You okay in there?" The toilet flushed, followed by water trickling into the sink, accompanied by another sound—breathing, thick and clogged, like someone with a cold.
Connor heaved to his feet and went over to the door, fingers closing over the knob, but then he heard a scratchy, "I'll be out in a minute." He sat down on the edge of the bed, looking up when Wes finally emerged, face red and blotchy.
He opened his mouth to ask what'd happened, but a quick shake of Wes's head stopped him. "I called my folks to find out why they're not coming."
Oh, God, no
. Connor's heart lurched. "I wish you hadn't done that."
"I just wanted to hear it from them. And man, did I." He sank down next to Connor and slumped against his shoulder.
"Jesus, Wes, why do you keep doing this to yourself?" He wrapped an arm around Wes and pulled him close, pressing a kiss to his temple. "How many times have I told you, there's no reasoning with homophobes." Personal experience had taught him that painful lesson. He'd bid his own intolerant family good-bye eighteen years ago, and good riddance to all of them.
"I thought I could convince them. Thought I'd given them enough time to be okay with it, but . . ." His voice cracked. "How can they hate you so much when they haven't even
met
you?"
Connor sighed. Everything that'd happened lately only seemed to cause Wes more pain. Why couldn't he make it stop? "I don't care how they feel about me, and you shouldn't either. Let's forget about it and go to bed."
But Wes didn't move, just sat gnawing his lip and examining the carpet. "There's something else I need to tell you." What was so bad that Wes couldn't even look him in the eye? "My aunt . . . well, she's the one who reported you to the chancellor's office."
"
What
?"
"She called you a predator. Said she did it to protect me from you." Wes barked out a laugh. "I hung up on her."
A chill seeped under Connor's skin. Everything he'd worked so hard to build these last ten years—his lab, his teaching position, his reputation—all flushed down the toilet by some self-righteous bigot. The realization smashed into him like a fist to the gut.
Wes's hand on his elbow was all that kept him from toppling over. "You okay?"
"Do I
look
okay?"
The flash of pain on Wes's face tore through Connor like a jagged blade. He was still reeling from the shock, but that was no excuse for biting Wes's head off. He needed to calm down, stay focused. Exploding in anger wouldn't do either of them a damn bit of good.
"I'm sorry, Connor. I had no idea she'd do something like this."
Another useless apology. That's all they ever seemed to say to each other lately. It still didn't ease the pain, or get him his job back.
"I, I don't understand why you had to tell her we were getting married in the first place," Connor said, straightening up. "You knew she didn't approve of our relationship. How did you think she'd react?"
"Jesus, Connor, she's part of my family. Doesn't she have the right to know?"
Except it wasn't about that at all. It was about Wes's sweet, if utterly deluded, fantasy where his aunt had a miraculous change of heart and welcomed him back into the fold. If it weren't so galling, he might've found it touching.
"Not if she's going to use it to destroy our lives."
Wes flinched. "So you're blaming
me
for all this?"
Connor's nerves jangled, already scraped raw, but damn it, one of them had to keep a level head here. "Who said anything about blame? I just wish you'd think these things through—" He rubbed a hand over his face. "Look, I'm sorry. But you have no idea how rough it's been these past few weeks."
The color drained from Wes's face. "You've known about this for weeks, and you didn't tell me?"
Way to go, idiot
. "I thought I could work it out with the chancellor on my own. I didn't see any reason to worry you about it."
"So you went ahead and made a decision that affects my entire future and didn't even bother mentioning it? Thanks a whole fucking lot."
"Leaving Berkeley is entirely your decision, Wes. Nobody's forcing you. In fact, you should be grateful you've got a choice."
Wes's eyes widened as he jerked to his feet. "You mean, they really are firing you?"
No point hedging now. "Not yet," he admitted. "But I am on indefinite suspension."
"And you weren't going to tell me that, either." Mouth twitching, he shoved his hands in his pockets. "What else haven't you told me?"
Such a stony, accusing tone. It froze Connor to the core. "Nothing, I swear."
"You might be more convincing if you hadn't already admitted you
lied
to me."
That much was true. He'd dug himself a hole and now here he was, staring into its muddy depths. "Wes, c'mon, give me a break here. I just didn't want to ruin the wedding."
"What wedding?" Wes turned on his heel and stormed out.

Cat Grant lives by the sea in beautiful Monterey, California with one persnickety feline and way too many books and DVDs. When she's not writing, you can usually find her watching movies or TV (
Supernatural
and
The Vampire Diaries
are among her favorite shows), singing along to whatever's on her iPod, or fantasizing about kinky sex with Michael Fassbender.
Here's Cat's various hideouts on the Internet:
Website:
http://www.catgrant.com
Twitter:
https://twitter.com/CatGrant2009
Facebook:
http://www.facebook.com/cat.grant?ref=profile
Goodreads:
http://www.goodreads.com/author/show/1912055.Cat_Grant
Amazon Author Page:
http://www.amazon.com/Cat-Grant/e/B003ASUGUS/ref=ntt_athr_dp_pel_pop_1
You can contact her directly at:
cat@catgrant.com
How can you plan for the future when escaping the past seems impossible?
After over a year together, Connor Morrison and Wes Martin decide to tie the knot. But an ethics complaint regarding their deeply non-traditional relationship threatens Connor's job and Wes's Ph.D. The fact that Connor tried to keep it from Wes—even with the best of intentions—makes the situation even worse and casts a pall over their plans for a Christmas wedding in New York.
It doesn't help that Connor still treats Wes like glass, though Wes insists he's recovered from the brutal assault he suffered a year and a half earlier. Wes may be okay, but Connor isn't. Memories of taking a battered, terrified Wes to the emergency room that night still haunt him, and he can't let go of the need to protect Wes from any and everything life might throw at him.
But Wes has had enough. Between the specter of the ethics complaint and Connor's overprotectiveness, he's already beginning to question their plans. Add in a family ashamed of and angered by his choices, and Wes might just leave Connor standing at the altar.
Available at Riptide Publishing:
http://www.riptidepublishing.com/titles/fearless
And on Kindle:
http://www.amazon.com/dp/B00ALJOLXC/?tag=elimyrevandra-20
Nook:
http://www.barnesandnoble.com/w/fearless-katy-grant/1100374587?ean=2940015717570
And All Romance ebooks:
https://www.allromanceebooks.com/product-fearless-1017694-145.html
This journal is friends only. This entry was originally posted at http://reviews-and-ramblings.dreamwidth.org/3398016.html. If you are not friends on this journal, Please comment there using OpenID.
Tags:
elisa_rolle
Appointments
2016 LGBT Rainbow Awards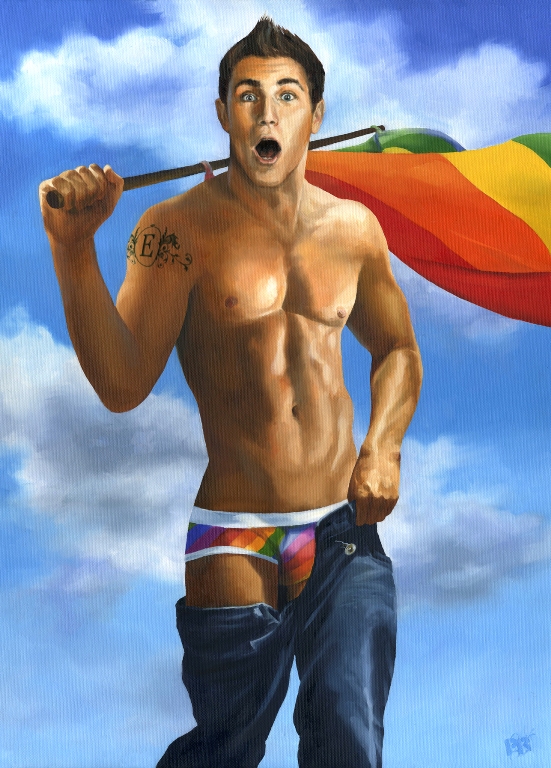 2016 Guidelines
2015 Winners
In the Spotlight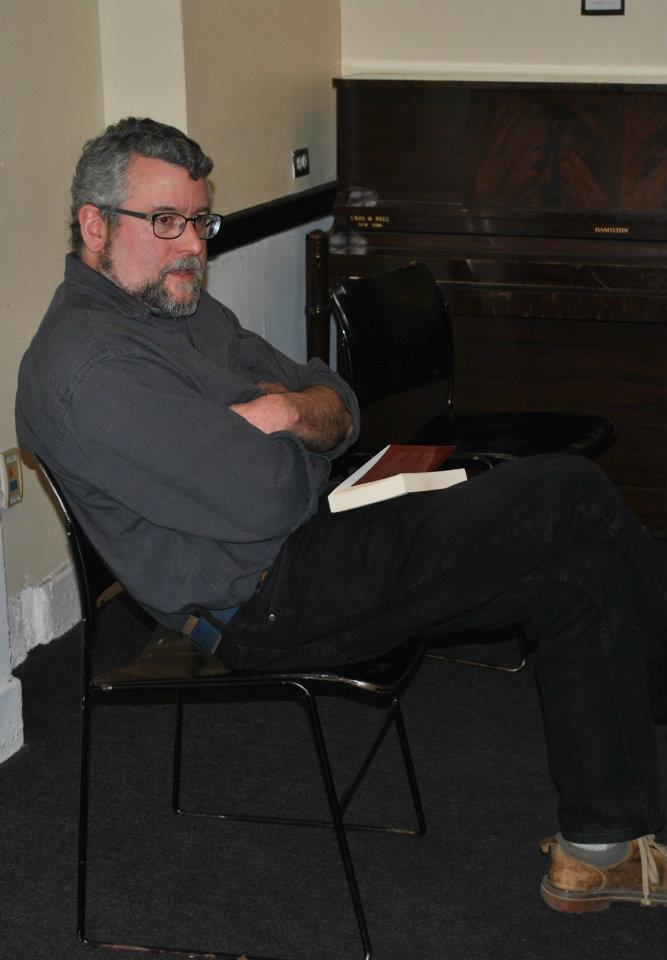 Top 100 Gay Novels List - Simple

Top 100 Gay Novels List - Wanted
Art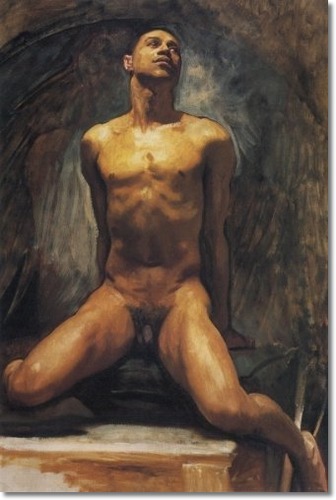 Previous Appointments Visual Summary
Gay Themed Movie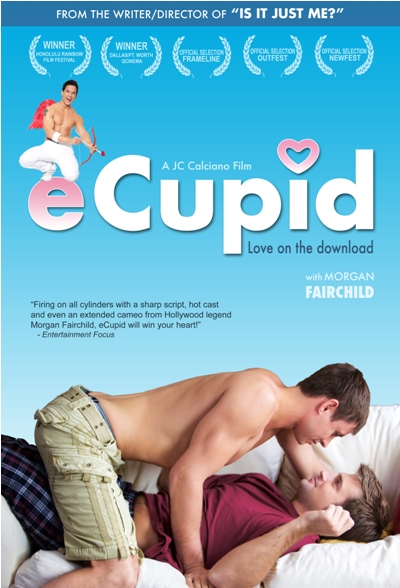 Previous Appointments Visual Summary
The Inside Reader


Previous Appointments Visual Summary

Top 100 Inside Readers Novels
LGBT Fashion Designers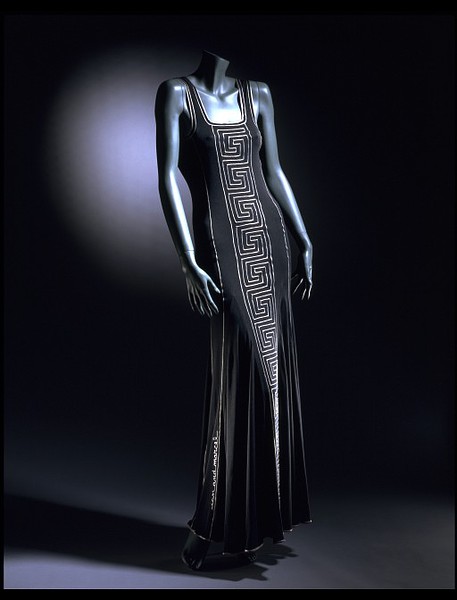 Previous Appointments Visual Summary
Gay Romance Challenge

Gay Commercial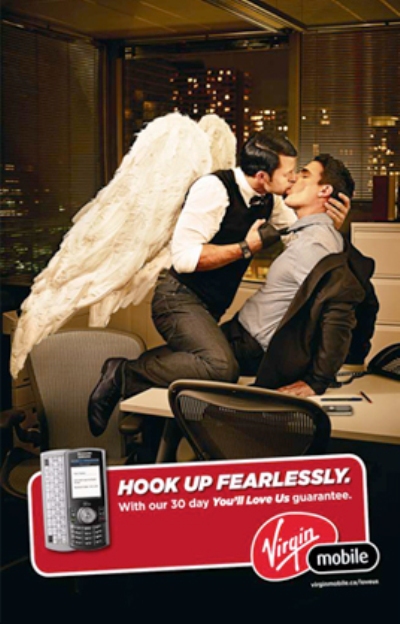 Around the World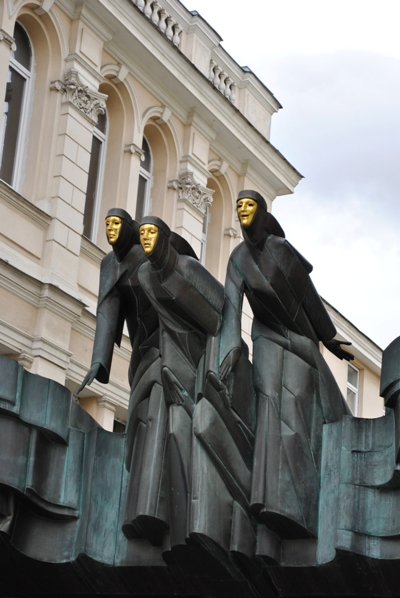 visited 20 states (8.88%)
Create your own visited map of The World
visited 15 states (30%)
Create your own visited map of The United States
Gay Classics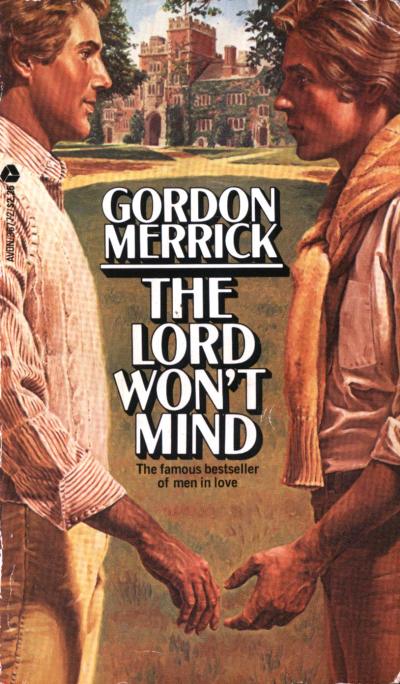 Previous Appointments Visual Summary
Romance History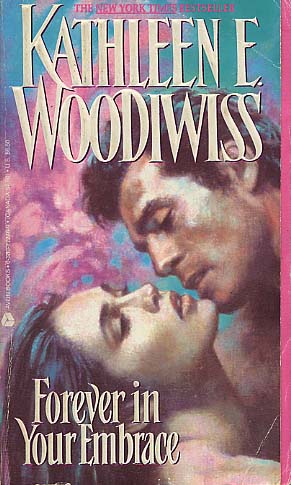 Previous Appointments Visual Summary
Main Tags
Characters:
Alpha Males
,
Cinderfellas (from rags to riches...)
,
Friends (with benefits)
,
Multicultural Lovers
,
Pretty... Men! (hustlers)
&
Virgins (at least in one way)
Dream Lovers:
Cowboys
,
Pirates
&
Sheikhs
Erotica (M/F)
Genres:
Contemporary
,
Fantasy
,
Futuristic
,
Historical
&
Paranormal
Length:
Short Story
,
Novella
&
Novel
Men in Uniform:
Cops / Detectives / PIs
,
Firefighters
&
Military
Non Conventional Lovers:
Elves, Gods, Deity & Witches
,
Furry Lovers
,
Shapeshifters
&
Vampires
Otherwordly Lovers:
Angels
,
Demons
&
Ghosts
Possible Futures:
Apocalypse Now
&
Back to the Future
Relationships:
Bondage / Submission
,
Breeches Rippers
,
Coming of Age
,
Disability
,
Gay for You
,
Male Pregnancy
,
May / December
,
Ménage a trois (or more...)
,
Silver Romance
&
Twincest
Settings:
Art World
,
College
,
Medical Romance
,
Office Affairs
,
Seasonal Romance
,
Show Business
&
Sports
Yaoi (manga)
From Movie to Novel (and viceversa)
Top 100 Gay Novels List
Secondary Tags
ActivistActorArtist
: illustrator, painter, photographer, sculptor
Author
: novelist, playwright, poet, screenwriter, writer
Dancer
: dance, choreographer
Designer
: architect, costumer, fashion designer, graphic designer, hairstylist, makeup artist, set designer, tailor
Director
: director, stage director
Eccentric
: aristocrat, art collector, drag queen, explorer, female impersonator, heir/heiress, hostess, lover, muse, prostitute, socialite, spy, survivor
Essayist
: anthropologist, archivist, biologist, columnist, critic, editor, educator, historian, journalist, lecturer, librarian, linguistic, philosopher, professor, psychoanalyst, psychologist, psychotherapist, publisher, reporter, researcher, scholar, sexologist, sociologist, teacher, theorist
Leader
: commander, emperor, judge, monarch, officer, politician, senator, statistician, warrior
ModelMusician
: arranger, composer, conductor, lyricist, pianist, singer, songwriter, violinist
Producer
: producer, manager, entrepreneur
Sport
Preditors & Editors Poll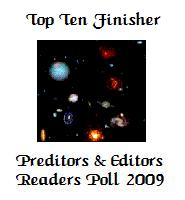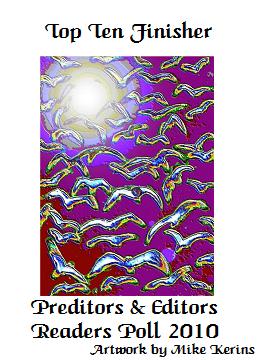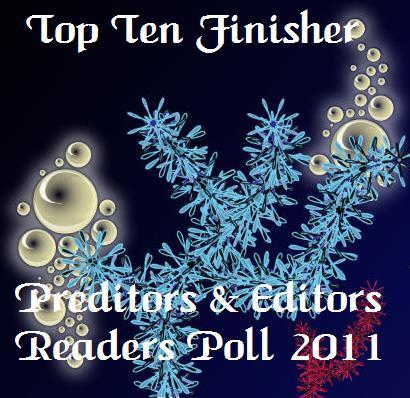 Amazon Profile
My Associate Amazon Store
Goodreads Profile
Top reviewer
Best reviewer
Top user
Top librarian
Most followed
Library Thing Helper Badgers
(Gold Medal) Helper for contributions to any area of LibraryThing
(Gold Medal) Common Knowledge for contributions to Common Knowledge
(Gold Medal) Work Combination for help maintaining LibraryThing's work system
(Silver Medal) Author Combination for help combining author names together
(Bronze Medal) Distinct authors for splitting homonymous authors into distinct authors
Publishers
List of LGBT publishers (for reviews look the Tags section)

Detailed List
Ego Surfing

Who links me
Statistics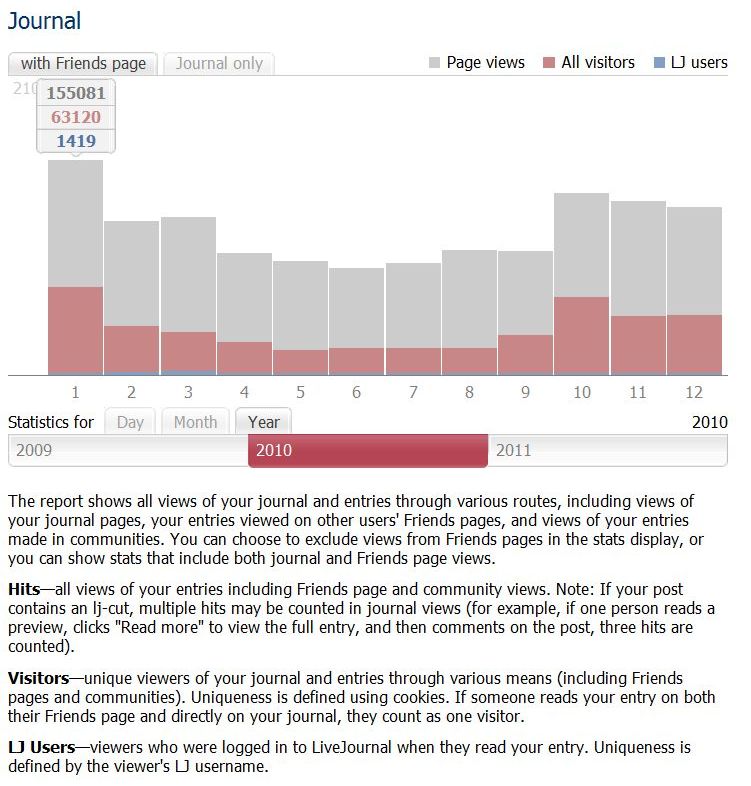 ClustrMaps

Site Meter

Disclaimer
All cover art, photo and graphic design contained in this site are copyrighted by the respective publishers and authors. These pages are for entertainment purposes only and no copyright infringement is intended. Should anyone object to our use of these items please contact by email the LJ's owner.
This is an amateur blog, where I discuss my reading, what I like and sometimes my personal life. I do not endorse anyone or charge fees of any kind for the books I review. I do not accept money as a result of this blog.
I'm associated with Amazon/USA Affiliates Programs.
Books reviewed on this site were usually provided at no cost by the publisher or author. However, some books were purchased by the reviewer and not provided for free. For information on how a particular title was obtained, please contact by email the LJ's owner.