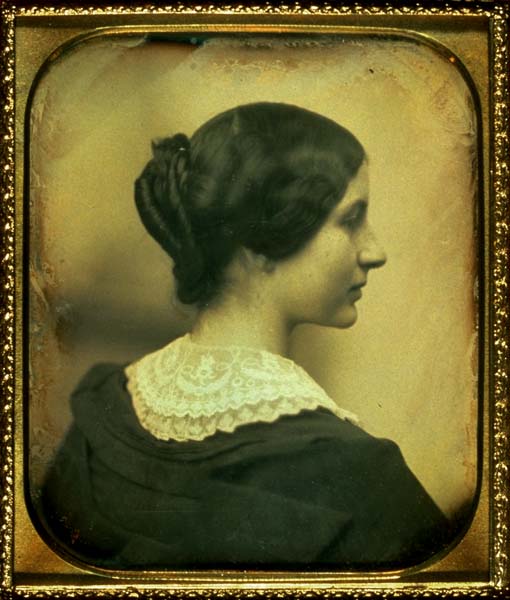 Annie Adams Fields (June 6, 1834 – January 5, 1915) was a United States writer.
Born in Boston, Massachusetts, she was the second wife of the publisher and author James Thomas Fields, whom she married in 1854, and with whom she encouraged up and coming writers such as Sarah Orne Jewett, Mary Freeman, and Emma Lazarus.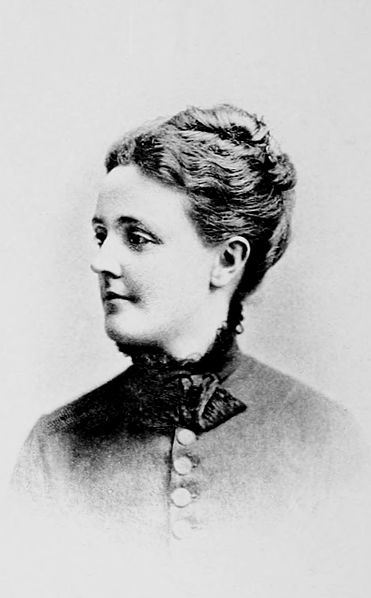 She was equally at home with great and established figures including Ralph Waldo Emerson and Harriet Beecher Stowe, whose biography she fearlessly compiled. She was a philanthropist and social reformer; in particular, she founded the Holly Tree Inns, coffeehouses serving inexpensive and nutritious meals, and the Lincoln Street Home, a safe and inexpensive residence for unmarried working women. (
Picture: Sarah Orne Jewett
)
After Fields' husband died in 1881, she continued to occupy the center of Boston literary life. The hallmark of Fields' work is a sympathetic understanding of her friends, who happened to be the leading literary figures of her time.
Her closest friend was Sarah Orne Jewett, a novelist and story writer whom her husband had published in The Atlantic. Fields and Jewett lived together for the rest of Jewett's life (Jewett died in 1909).
The two were friends with many of the main literary figures of their time, including Willa Cather, Mary Ellen Chase, William Dean Howells, Henry James, Rudyard Kipling, Harriet Beecher Stowe, Alfred Tennyson, Oliver Wendell Holmes, Mark Twain, Sarah Wyman Whitman, Henry Wadsworth Longfellow, Nathaniel Hawthorne, Lydia Maria Child, Charles Dudley Warner and John Greenleaf Whittier.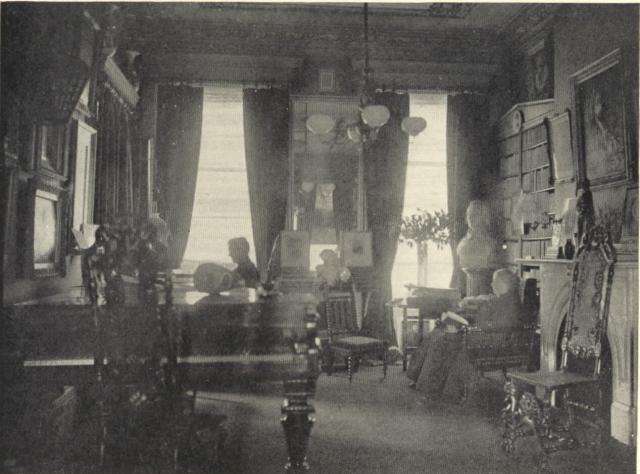 The Drawing-Room at 148 Charles Street with Miss Jewett and Mrs. Fields. From a photograph lent by Mr. M. A. DeW. Howe
Fields was a forward-looking, philanthropic and multi-talented woman, who encouraged the talents of others even as she followed the good of the intellect. Although Fields often turns up in the pantheons of 19th century poetry, it is for her short sympathetic biographies that she is now remembered.
Along with the sympathy that Fields brings to her portraits, one will find the clear-eyed judgments that great criticism requires. As Samuel Johnson's "observation with extensive view" had surveyed the eighteenth century scene, Annie Fields' sharp decisive portraits etch the nineteenth century American literary scene.
Fields' literary importance lies primarily in two areas: one is the influence she exerted over her husband in the selection of works to be published by Ticknor and Fields, the major publishing house of the time. He valued her judgement as reflecting a woman's point of view.
Second, Fields edited important collections of letters and biographical sketches. Her subjects included her husband, James T. Fields, John Greenleaf Whittier, Celia Thaxter, and Harriet Beecher Stowe, as well as the Jewett letter collection. While these are not critical, scholarly works (the Jewett collection, especially, is heavily edited), they do provide primary material for the researcher. Her Authors and Friends (1896) is a series of sketches, the best of which are of Harriet Beecher Stowe and Celia Thaxter. Fields' diaries remain unpublished, except for excerpts published by M. A. DeWolfe Howe in 1922.
Fields remains a somewhat puzzling figure. Her writings reflect a traditional orientation toward sentimentalism and the cult of true womanhood. However, she was a supporter of "women's emancipation," and her association with Jewett and others suggests a less traditional side. She left for posterity a carefully polished public persona, that of the perfect hostess, the genteel lady, and it is difficult to find the real person underneath.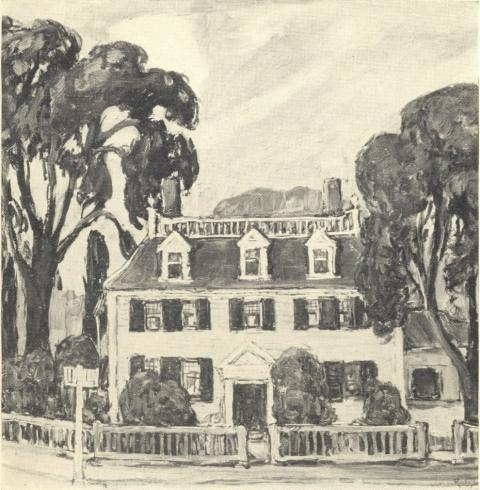 The Jewett House at South Berwick. From a painting by Russell Cheney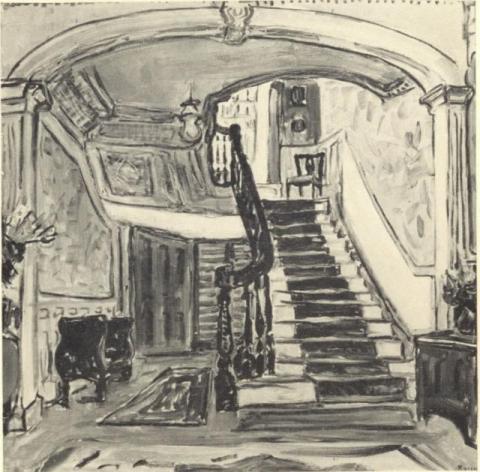 Hall of the South Berwick House. From a painting by Russell Cheney
Sarah Orne Jewett's biography was written in 1929 by F.O.Matthiessen, illustrated by Matthiessen's lover, Russell Cheney.
Source:
http://en.wikipedia.org/wiki/Annie_Fields
Further Readings:
Surpassing the Love of Men: Romantic Friendship and Love Between Women from the Renaissance to the Present by Lillian Faderman
Paperback: 496 pages
Publisher: Harper Paperbacks (June 17, 1998)
Language: English
ISBN-10: 0688133304
ISBN-13: 978-0688133306
Amazon:
Surpassing the Love of Men: Romantic Friendship and Love Between Women from the Renaissance to the Present
This classic cultural history draws on a rich variety of sources - from the writings of Casanova and Henry James to Ladies Home Journal and Adrienne Rich, along with trial records, love letters, pornography and more to explore 500 years of friendship and love between women. Lillian Faderman sheds new light on shifting theories of female sexuality and the changing status of women over the centuries. Surpassing the Love of Men demonstrates how nascent feminist values have always played a role in women's passions for one another and in men's reactions to them, from revulsion to ridicule to admiration.
More Real Life Romances at my website:
http://www.elisarolle.com/
, My Ramblings/Real Life Romance
This journal is friends only. This entry was originally posted at http://reviews-and-ramblings.dreamwidth.org/3419715.html. If you are not friends on this journal, Please comment there using OpenID.
Tags:
elisa_rolle
Appointments
2014 LGBT Rainbow Awards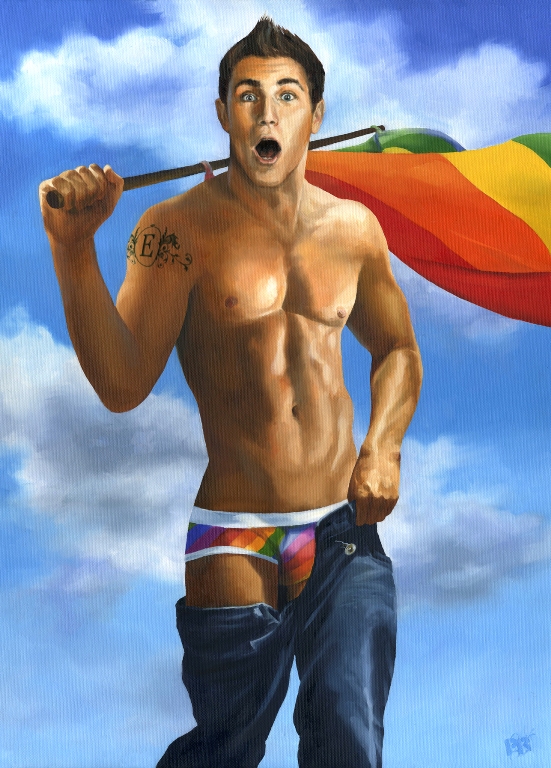 2014 Guidelines
2013 Winners
In the Spotlight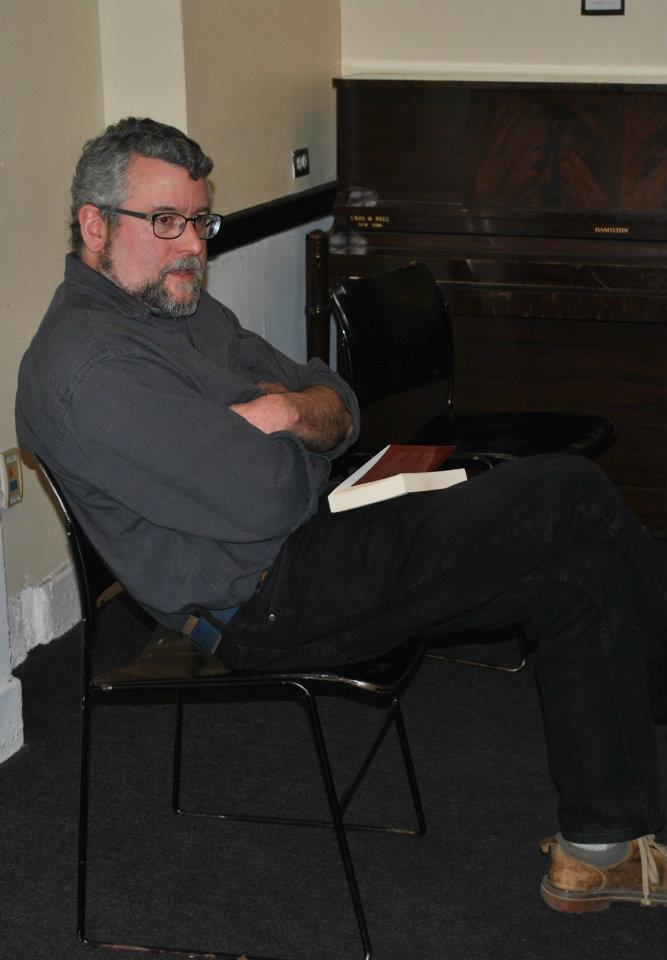 Top 100 Gay Novels List - Simple

Top 100 Gay Novels List - Wanted
Art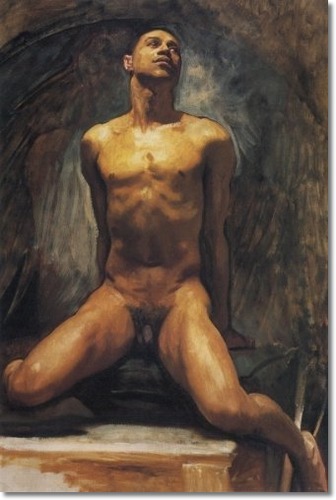 Previous Appointments Visual Summary
Gay Themed Movie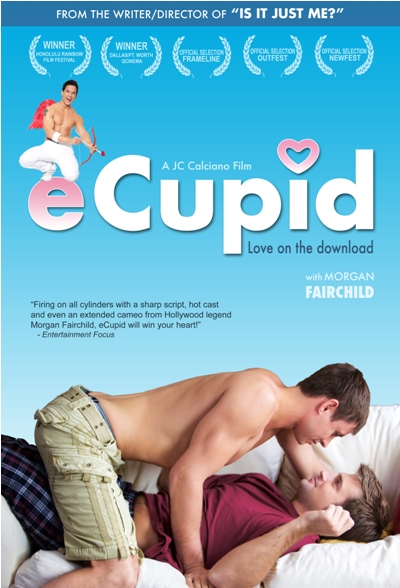 Previous Appointments Visual Summary
The Inside Reader


Previous Appointments Visual Summary

Top 100 Inside Readers Novels
LGBT Fashion Designers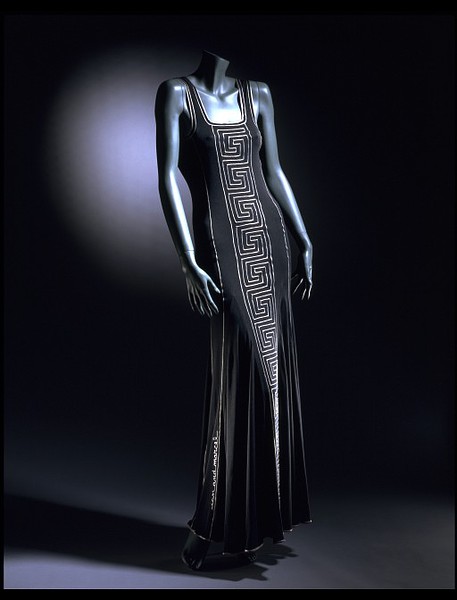 Previous Appointments Visual Summary
Gay Romance Challenge

Gay Commercial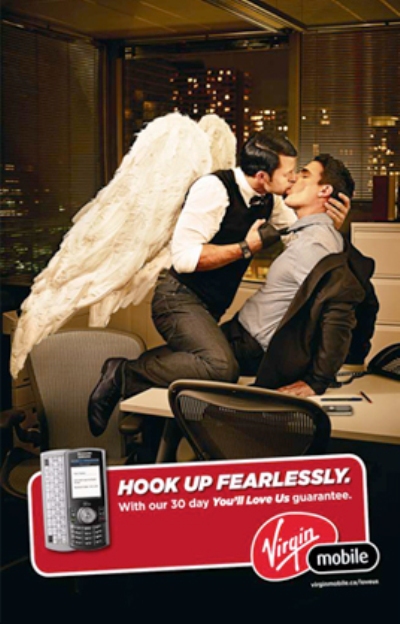 Around the World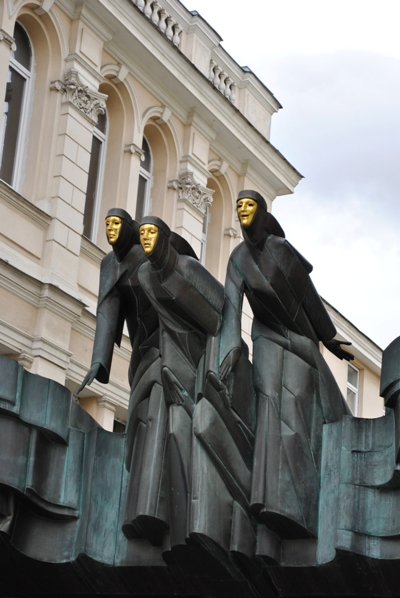 visited 20 states (8.88%)
Create your own visited map of The World
visited 15 states (30%)
Create your own visited map of The United States
Gay Classics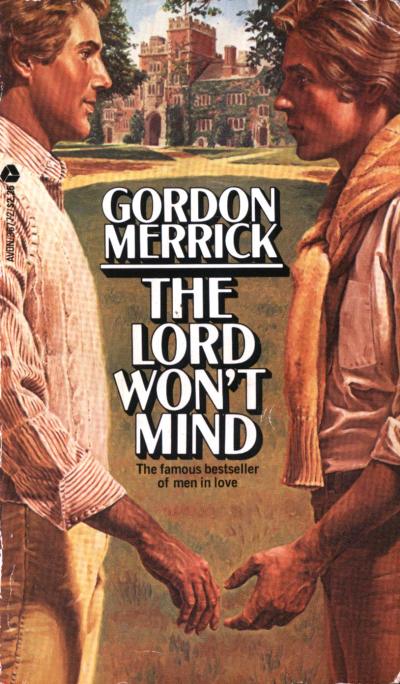 Previous Appointments Visual Summary
Romance History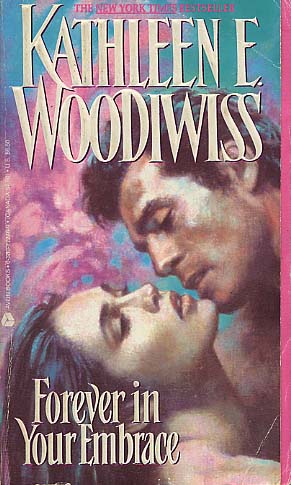 Previous Appointments Visual Summary
Main Tags
Characters:
Alpha Males
,
Cinderfellas (from rags to riches...)
,
Friends (with benefits)
,
Multicultural Lovers
,
Pretty... Men! (hustlers)
&
Virgins (at least in one way)
Dream Lovers:
Cowboys
,
Pirates
&
Sheikhs
Erotica (M/F)
Genres:
Contemporary
,
Fantasy
,
Futuristic
,
Historical
&
Paranormal
Length:
Short Story
,
Novella
&
Novel
Men in Uniform:
Cops / Detectives / PIs
,
Firefighters
&
Military
Non Conventional Lovers:
Elves, Gods, Deity & Witches
,
Furry Lovers
,
Shapeshifters
&
Vampires
Otherwordly Lovers:
Angels
,
Demons
&
Ghosts
Possible Futures:
Apocalypse Now
&
Back to the Future
Relationships:
Bondage / Submission
,
Breeches Rippers
,
Coming of Age
,
Disability
,
Gay for You
,
Male Pregnancy
,
May / December
,
Ménage a trois (or more...)
,
Silver Romance
&
Twincest
Settings:
Art World
,
College
,
Medical Romance
,
Office Affairs
,
Seasonal Romance
,
Show Business
&
Sports
Yaoi (manga)
From Movie to Novel (and viceversa)
Top 100 Gay Novels List
Secondary Tags
ActivistActorArtist
: illustrator, painter, photographer, sculptor
Author
: novelist, playwright, poet, screenwriter, writer
Dancer
: dance, choreographer
Designer
: architect, costumer, fashion designer, graphic designer, hairstylist, makeup artist, set designer, tailor
Director
: director, stage director
Eccentric
: aristocrat, art collector, drag queen, explorer, female impersonator, heir/heiress, hostess, lover, muse, prostitute, socialite, spy, survivor
Essayist
: anthropologist, archivist, biologist, columnist, critic, editor, educator, historian, journalist, lecturer, librarian, linguistic, philosopher, professor, psychoanalyst, psychologist, psychotherapist, publisher, reporter, researcher, scholar, sexologist, sociologist, teacher, theorist
Leader
: commander, emperor, judge, monarch, officer, politician, senator, statistician, warrior
ModelMusician
: arranger, composer, conductor, lyricist, pianist, singer, songwriter, violinist
Producer
: producer, manager, entrepreneur
Sport
Preditors & Editors Poll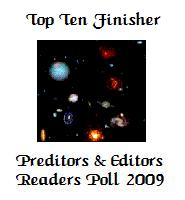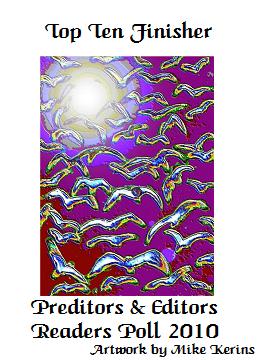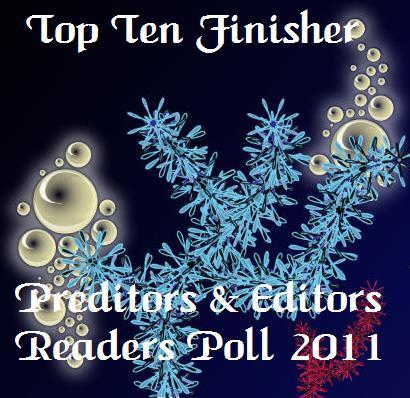 Amazon Profile
My Associate Amazon Store
Goodreads Profile
Top reviewer
Best reviewer
Top user
Top librarian
Most followed
Library Thing Helper Badgers
(Gold Medal) Helper for contributions to any area of LibraryThing
(Gold Medal) Common Knowledge for contributions to Common Knowledge
(Gold Medal) Work Combination for help maintaining LibraryThing's work system
(Silver Medal) Author Combination for help combining author names together
(Bronze Medal) Distinct authors for splitting homonymous authors into distinct authors
Publishers
List of LGBT publishers (for reviews look the Tags section)

Detailed List
Ego Surfing

Who links me
Statistics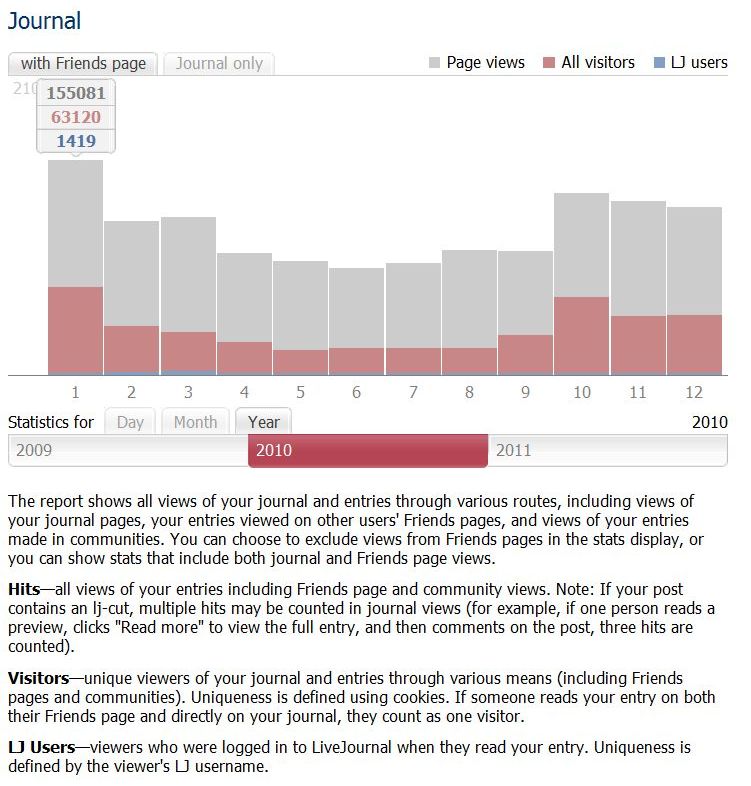 ClustrMaps

Site Meter

Disclaimer
All cover art, photo and graphic design contained in this site are copyrighted by the respective publishers and authors. These pages are for entertainment purposes only and no copyright infringement is intended. Should anyone object to our use of these items please contact by email the LJ's owner.
This is an amateur blog, where I discuss my reading, what I like and sometimes my personal life. I do not endorse anyone or charge fees of any kind for the books I review. I do not accept money as a result of this blog.
I'm associated with Amazon/USA Affiliates Programs.
Books reviewed on this site were usually provided at no cost by the publisher or author. However, some books were purchased by the reviewer and not provided for free. For information on how a particular title was obtained, please contact by email the LJ's owner.