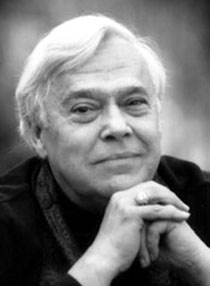 Although they do not treat gay themes at length, the poems and novels of Reynolds Price often reflect homoerotic and homosocial male relationships.
A native of eastern North Carolina, Reynolds Price rarely strayed far from home. After attending Oxford University on a Rhodes scholarship, he returned to Duke University, where he taught for more than 50 years.
Though most acclaimed for his fiction, Price has also published drama, poetry, essays, and memoirs. His abiding interest in narrative yielded a volume of biblical retellings and three memoirs: Clear Pictures (1989), a collection of childhood memories; A Whole New Life (1994), an account of his life since the 1984 diagnosis of a spinal tumor that left him unable to walk; and Ardent Spirits (2009), recollections of his years in Britain and the friendships he made there, the first time in which he discussed his homosexuality in print.
Price's contribution to the gay literary heritage must be read indirectly since he does not treat gay themes at great length (though his novel The Promise of Rest [1994] focuses on the return home of a man with AIDS) nor did he speak at length about his own sexual identity.
Particularly in his poetry, the careful reader may note a particular idealization in describing the male body, a special attentiveness to a graceful stance or a muscular profile, as when the sight of his young friend Straw sprawled across the hood of a car unearths a buried memory for Hutch Mayfield, the central character in The Source of Light (1981): "Now the different place which Straw constituted, in power and need, demanded homage. The sight of the stripped boy asleep in his arms last Saturday dawn stood clear in Hutch's mind. He watched it gladly with no regret."
Yet other characters are equally obsessed with female bodies; Price returns again and again to the workings of Eros in shaping relationships. Gay relationships most often blossom as one manifestation of this deeply human urge toward connectedness: Hutch Mayfield's sexual relationships with men are sources of grace and comfort, and his eventual decision to marry his fiancée Ann constitutes choosing a life's course rather than rejecting homosexuality.
Price's noteworthy ability to create deep and complex women marks a treatment of gender distinctive among male authors; Price himself describes human experience as a "vast common room" that authors should use more fully.
Another distinctive concern is male friendship. For men of all ages, classes, and sexual orientations, a long conversation with a trusted male friend is a source of refuge from the demands of family and work, as when in the novel Good Hearts (1988) Wesley Beavers, escaping from both a marriage and a heterosexual affair, takes refuge with a gay male acquaintance. The unrealized sexual possibilities in their evening together offer Wesley a perspective from which to assess his life.
Such homosocial bonds burn most brightly in the novel The Tongues of Angels (1990), based on Price's experience as a summer camp counselor. The intense friendship between Bridge Boatner and Rafe Noren, though never expressed sexually, shimmers with erotic heat. Bridge gains from Rafe's angelic life and tragic death a glimpse of another realm of existence that will forever affect him.
Yet this friendship echos across Price's fiction with countless other relationships, particularly those among family members. In the intricate dances of human bonding between parent and child, between lovers, between friends, Price traces the surprising epiphanies, harsh realities, and ineffable joys of the workings of grace.
Citation Information
Author: Woodland, Randal
Entry Title: Price, Reynolds
General Editor: Claude J. Summers
Publication Name: glbtq: An Encyclopedia of Gay, Lesbian, Bisexual, Transgender, and Queer Culture
Publication Date: 2002
Date Last Updated January 24, 2011
Web Address
www.glbtq.com/literature/price_r.html
Publisher glbtq, Inc.
1130 West Adams
Chicago, IL 60607
Today's Date January 20, 2013
Encyclopedia Copyright: © 2002-2006, glbtq, Inc.
Entry Copyright © 1995, 2002 New England Publishing Associates
Further Readings:
Ardent Spirits: Leaving Home, Coming Back by Reynolds Price
Paperback: 416 pages
Publisher: Scribner; Reprint edition (May 15, 2012)
Language: English
ISBN-10: 0743291905
ISBN-13: 978-0743291903
Amazon:
Ardent Spirits: Leaving Home, Coming Back
After two earlier autobiographical works—Clear Pictures and A Whole New Life—acclaimed writer Reynolds Price offers a full account of his life from the mid-1950s to the publication of his first novel in 1962.
Oxford University and Britain—which had scarcely recovered from the severe demands of World War II—were places of enormous vitality for Price, both academic and personal. From spotting J. R. R. Tolkien on the street in Oxford to intimate dinners with W. H. Auden and Stephen Spender, young Price was welcomed into the company of the most respected intellectual and artistic circles. Fully entrenched in the culture of his era, Price unfailingly makes clear the connections between his experience and the great tradition of world literature.
In lucid and frequently witty prose, Price offers full access to six years in the early adulthood of a rich life—"a gallery of portraits and sexual discovery" (The Weekly Standard ) and part of the great train of human accomplishment in which Price so ardently believed.
Midstream: An Unfinished Memoir by Reynolds Price
Paperback: 192 pages
Publisher: Scribner (May 7, 2013)
Language: English
ISBN-10: 1439183538
ISBN-13: 978-1439183533
Amazon:
Midstream: An Unfinished Memoir
The final book—a memoir on which he was working at the time of his death—from Reynolds Price, "one of the most important voices in modern Southern fiction" (The New York Times).
When Reynolds Price died in January 2011, he left behind one final piece of writing—two hundred candid, heartrending, and marvelously written manuscript pages about a critical period in his young adulthood. Picking up where his previous memoir, Ardent Spirits, left off, the work documents a brief time from 1961 to 1965. Midstream, which begins when Price is twenty-eight, details the final youthful adventures of a man on the cusp of artistic acclaim. Here, Price chases a love to England, only to meet heartbreak. Determined to pursue other pleasures, he travels to Sweden for a friend's wedding, then journeys to Rome with British poet Stephen Spender and spends an afternoon with Richard Burton and Elizabeth Taylor. Price returns to the United States, where he finds company with a group of artists as he awaits the 1962 publication of his first novel, A Long and Happy Life.
"Few writers have made as dramatic an entrance on the American literary stage," declared The New York Times on the book's success. Midstream offers a poignant portrait of a man at the threshold of true adulthood, navigating new responsibilities and pleasures alike. It is a fitting bookend for Price's remarkable career, and it reinforces his place in the pantheon of American literature.
A Long and Happy Life: A Novel by Reynolds Price
Paperback: 224 pages
Publisher: Scribner; Reprint edition (May 5, 2009)
Language: English
ISBN-10: 1439109346
ISBN-13: 978-1439109342
Amazon:
A Long and Happy Life: A Novel
FROM ITS DAZZLING OPENING PAGE, WHICH ANNOUNCED THE appearance of a stylist of the first rank, to its moving close, this brief novel has charmed and captivated millions of readers since its original publication almost fifty years ago. The troubled love story of pretty, headstrong Rosacoke Mustian and the motorcycle-riding, stoic Wesley Beavers, A Long and Happy Life beautifully evokes a rural North Carolina now long gone.
Ecstatically reviewed and winner of the William Faulkner Award for a notable first novel when it was published in 1962, A Long and Happy Life launched the career of Reynolds Price, a writer considered to be "one of our greatest novelists" (HARPER LEE).
More LGBT History at my website:
www.elisarolle.com/
, My Ramblings/Gay Classics
This journal is friends only. This entry was originally posted at http://reviews-and-ramblings.dreamwidth.org/3426189.html. If you are not friends on this journal, Please comment there using OpenID.
elisa_rolle
Appointments
2016 LGBT Rainbow Awards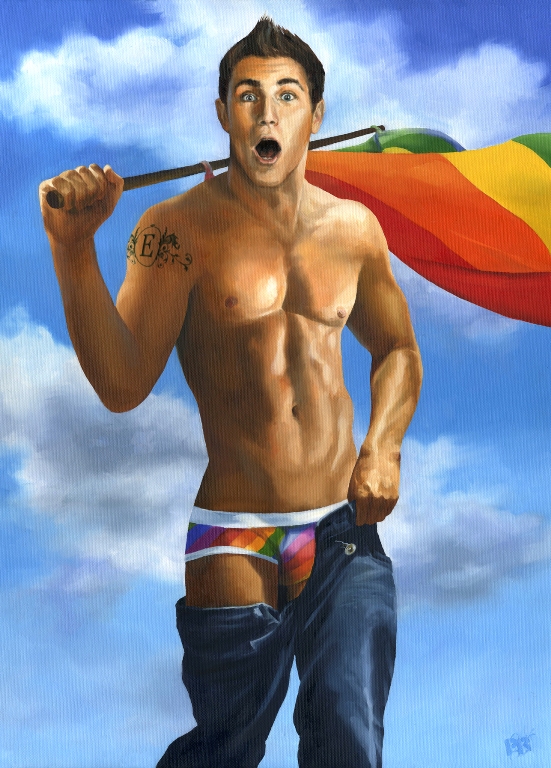 2016 Guidelines
2015 Winners
In the Spotlight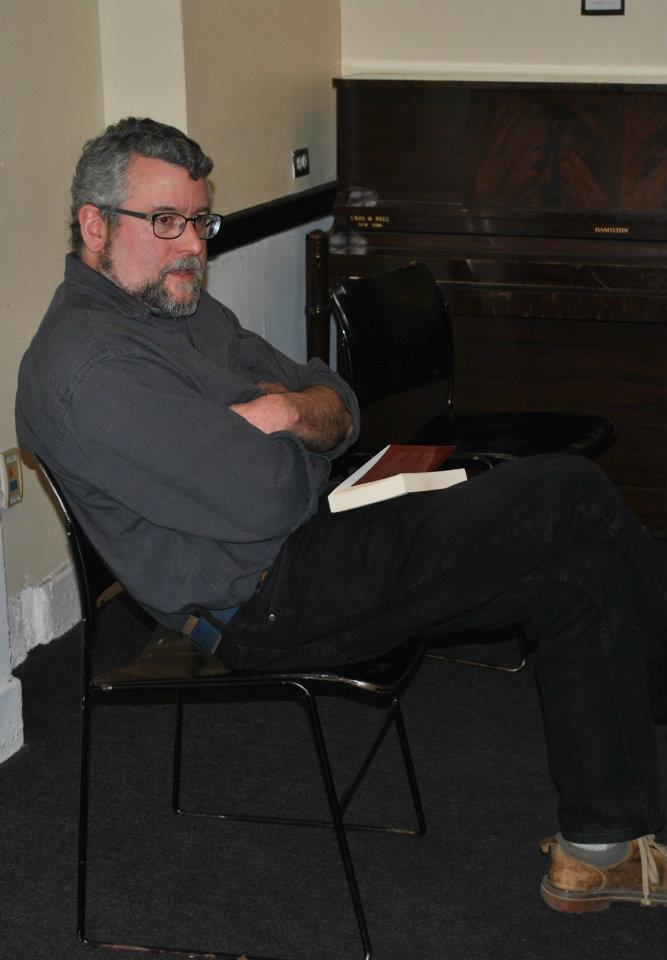 Top 100 Gay Novels List - Simple

Top 100 Gay Novels List - Wanted
Art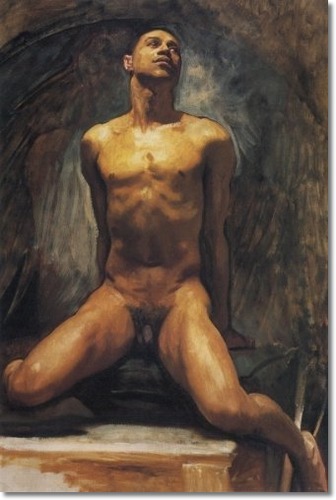 Previous Appointments Visual Summary
Gay Themed Movie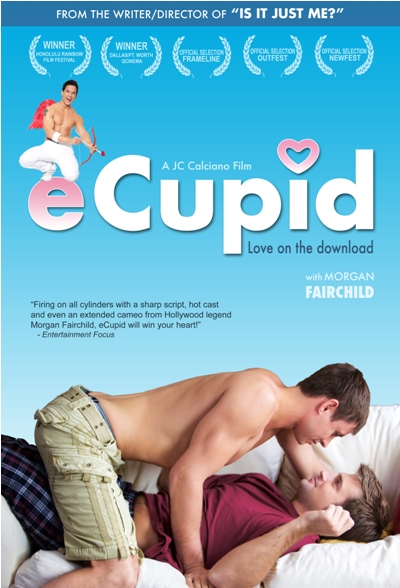 Previous Appointments Visual Summary
The Inside Reader


Previous Appointments Visual Summary

Top 100 Inside Readers Novels
LGBT Fashion Designers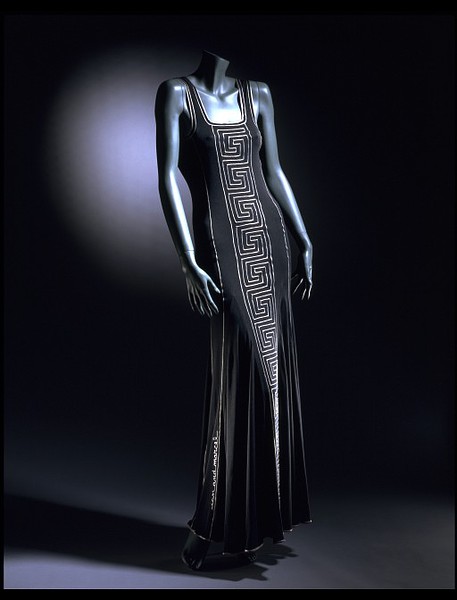 Previous Appointments Visual Summary
Gay Romance Challenge

Gay Commercial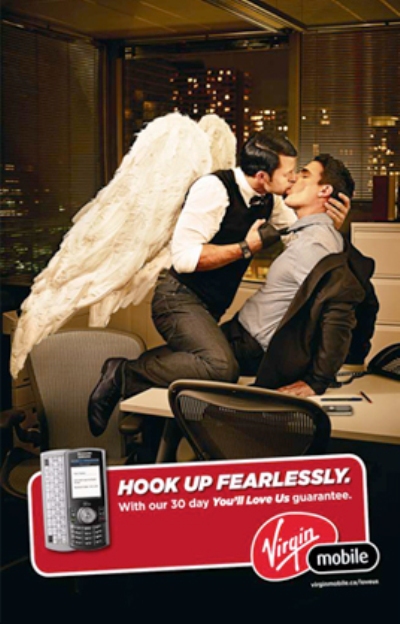 Around the World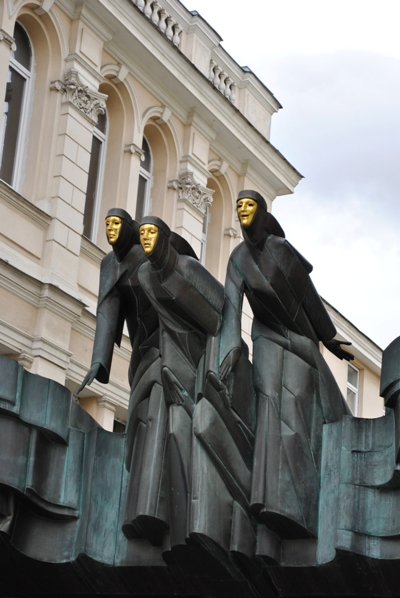 visited 20 states (8.88%)
Create your own visited map of The World
visited 15 states (30%)
Create your own visited map of The United States
Gay Classics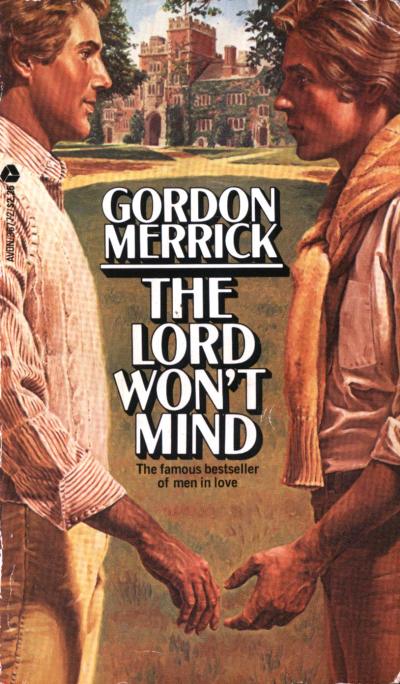 Previous Appointments Visual Summary
Romance History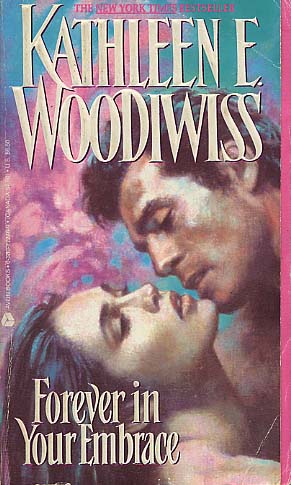 Previous Appointments Visual Summary
Main Tags
Characters:
Alpha Males
,
Cinderfellas (from rags to riches...)
,
Friends (with benefits)
,
Multicultural Lovers
,
Pretty... Men! (hustlers)
&
Virgins (at least in one way)
Dream Lovers:
Cowboys
,
Pirates
&
Sheikhs
Erotica (M/F)
Genres:
Contemporary
,
Fantasy
,
Futuristic
,
Historical
&
Paranormal
Length:
Short Story
,
Novella
&
Novel
Men in Uniform:
Cops / Detectives / PIs
,
Firefighters
&
Military
Non Conventional Lovers:
Elves, Gods, Deity & Witches
,
Furry Lovers
,
Shapeshifters
&
Vampires
Otherwordly Lovers:
Angels
,
Demons
&
Ghosts
Possible Futures:
Apocalypse Now
&
Back to the Future
Relationships:
Bondage / Submission
,
Breeches Rippers
,
Coming of Age
,
Disability
,
Gay for You
,
Male Pregnancy
,
May / December
,
Ménage a trois (or more...)
,
Silver Romance
&
Twincest
Settings:
Art World
,
College
,
Medical Romance
,
Office Affairs
,
Seasonal Romance
,
Show Business
&
Sports
Yaoi (manga)
From Movie to Novel (and viceversa)
Top 100 Gay Novels List
Secondary Tags
ActivistActorArtist
: illustrator, painter, photographer, sculptor
Author
: novelist, playwright, poet, screenwriter, writer
Dancer
: dance, choreographer
Designer
: architect, costumer, fashion designer, graphic designer, hairstylist, makeup artist, set designer, tailor
Director
: director, stage director
Eccentric
: aristocrat, art collector, drag queen, explorer, female impersonator, heir/heiress, hostess, lover, muse, prostitute, socialite, spy, survivor
Essayist
: anthropologist, archivist, biologist, columnist, critic, editor, educator, historian, journalist, lecturer, librarian, linguistic, philosopher, professor, psychoanalyst, psychologist, psychotherapist, publisher, reporter, researcher, scholar, sexologist, sociologist, teacher, theorist
Leader
: commander, emperor, judge, monarch, officer, politician, senator, statistician, warrior
ModelMusician
: arranger, composer, conductor, lyricist, pianist, singer, songwriter, violinist
Producer
: producer, manager, entrepreneur
Sport
Preditors & Editors Poll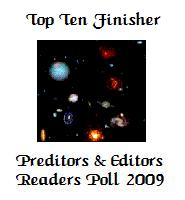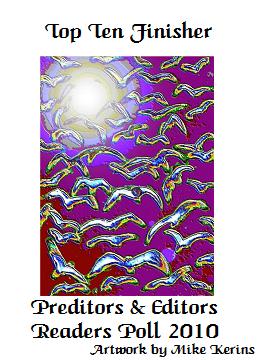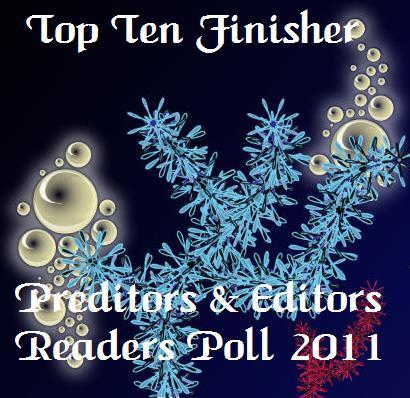 Amazon Profile
My Associate Amazon Store
Goodreads Profile
Top reviewer
Best reviewer
Top user
Top librarian
Most followed
Library Thing Helper Badgers
(Gold Medal) Helper for contributions to any area of LibraryThing
(Gold Medal) Common Knowledge for contributions to Common Knowledge
(Gold Medal) Work Combination for help maintaining LibraryThing's work system
(Silver Medal) Author Combination for help combining author names together
(Bronze Medal) Distinct authors for splitting homonymous authors into distinct authors
Publishers
List of LGBT publishers (for reviews look the Tags section)

Detailed List
Ego Surfing

Who links me
Statistics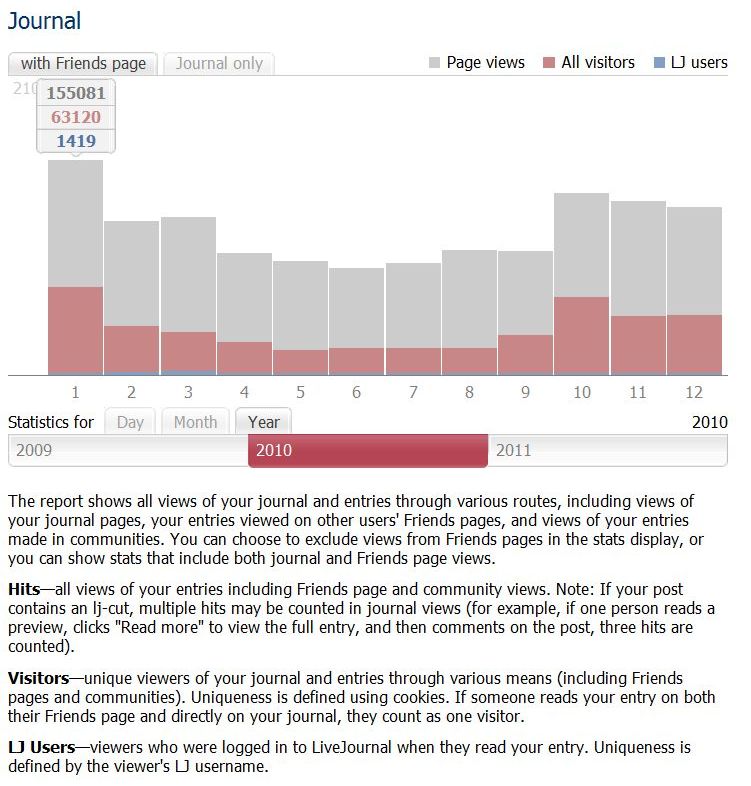 ClustrMaps

Site Meter

Disclaimer
All cover art, photo and graphic design contained in this site are copyrighted by the respective publishers and authors. These pages are for entertainment purposes only and no copyright infringement is intended. Should anyone object to our use of these items please contact by email the LJ's owner.
This is an amateur blog, where I discuss my reading, what I like and sometimes my personal life. I do not endorse anyone or charge fees of any kind for the books I review. I do not accept money as a result of this blog.
I'm associated with Amazon/USA Affiliates Programs.
Books reviewed on this site were usually provided at no cost by the publisher or author. However, some books were purchased by the reviewer and not provided for free. For information on how a particular title was obtained, please contact by email the LJ's owner.