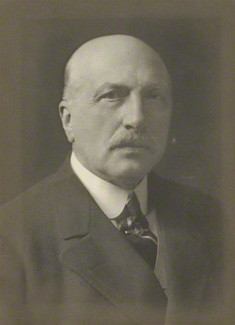 Reginald Baliol Brett, 2nd Viscount Esher GCVO, KCB, PC, DL (30 June 1852 – 22 January 1930) was a historian and Liberal politician in the United Kingdom, although his period of greatest influence over military and foreign affairs was as a courtier, member of public committees and behind-the-scenes "fixer". (
Picture: Reginald Baliol Brett, 2nd Viscount Esher, by Walter Stoneman, bromide print, 1923, Photographs Collection, NPG x162215
)
Much of Esher's career was spent organizing the English military and official parties, but he also found time to write biographies of Queen Victoria and Lord Kitchener. He also wrote poetry, including "Ionicus", which was dedicated to William Johnson Cory, his close friend and likely lover at Eton.
Although happily married, Esher had a longtime male companion; according to historian A.L. Rowse, Esher's diaries document the intimate and physical nature of their relationship. Morris B. Kaplan, in his book "Sodom on the Thames", puts Esher at the center of gay life in London and at Eton.
Brett was the son of William Baliol Brett, 1st Viscount Esher and Eugénie Mayer (1814–1904). Esher was part French and remembered sitting on the lap of an old man who had played violin for Marie Antoinette. Born in London, he was educated at Eton and Trinity College, Cambridge. He held a militia commission after Cambridge.
Having been a Conservative supporter as a young man, Brett began his political career in 1880, as Liberal Member of Parliament for Penryn and Falmouth. He was Parliamentary Private Secretary to Lord Hartington (Secretary of State for War 1882-5) and once drove him to a Cabinet meeting on a sleigh through the snow. However he elected to withdraw from public politics in 1885, after losing an election at Plymouth, in favour of a behind the scenes role. In 1895, he became Permanent Secretary to the Office of Works, where the future Edward VII was impressed by his dedication to the elderly Queen Victoria. Upon his father's death on 24 May 1899, he succeeded him as Viscount Esher.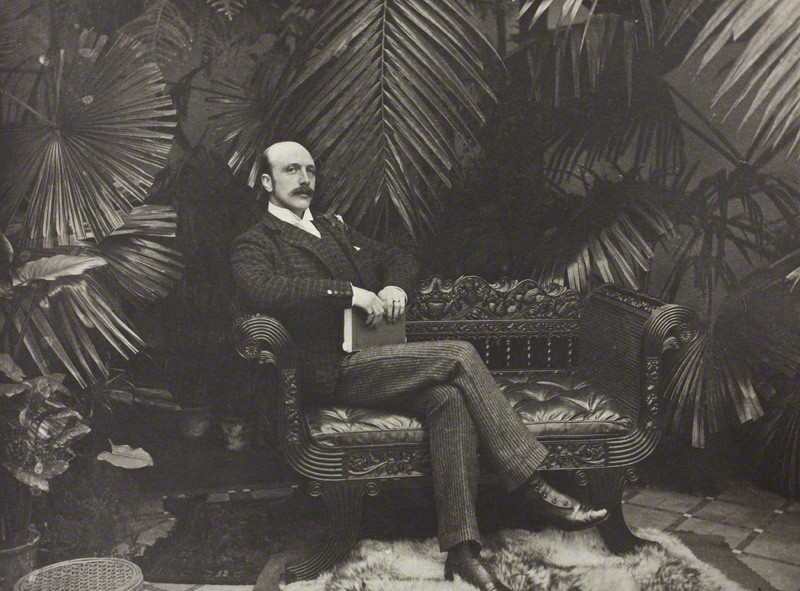 Reginald Baliol Brett, 2nd Viscount Esher, by Cyril Flower, 1st Baron Battersea, platinum print, 1890s, 5 5/8in. x 7 5/8in. (142 mm x 195 mm), Purchased, 1982, Photographs Collection, NPG Ax15680

In 1901, Lord Esher was appointed a Deputy Lieutenant of Berkshire and became Deputy Governor and Constable of Windsor Castle, and remained close to the royal family until his death. By the end of 1903 Esher was meeting or corresponding with King Edward VII every day. He lived at 'Orchard Lea' at Winkfield on the edge of the Great Park. During this period, he helped edit Queen Victoria's papers, publishing a work called Correspondence of Queen Victoria (1907).
Esher was a member of Lord Elgin's South African War Commission, which investigated Britain's near-failure in the Boer War. At this time he was writing to the King daily (and having three or four meetings a day with the King's adviser Knollys), informing him of the views of the Commission, of party leaders, and war office civil servants with whom he was still in touch from his days working for Hartington. St John Brodrick, Secretary of State for War, was resentful of Esher's influence.
Behind the scenes, he influenced many pre-World War I military reforms and was a supporter of the British–French Entente Cordiale. He chaired the War Office Reconstitution Committee. This recommended radical reform of the British Army, including the setting up of the Army Council, and made the Committee of Imperial Defence permanent (Esher joined that body in 1905). From 1904 all War Office appointments were approved and often suggested by Esher. He approved the setting up of the Territorial Army, although he saw it as a step towards conscription. Many of Esher's recommendations were implemented under the new Liberal governments of Henry Campbell-Bannerman and Herbert Henry Asquith by Haldane, Secretary of State for War, assisted by Esher's protege the young Major-General Douglas Haig.
He was appointed a Deputy Lieutenant of the County of London in 1909.
In 1911 Esher helped ease out Knollys, who now 75 and had been in the Royal Household since 1862, but who had lost some Royal confidence over the negotiation of the Parliament Act, and arrange his replacement as King George V's principal adviser with Arthur Bigge, Lord Stamfordham.
Esher was offered many public offices, including the Viceroyalty of India and the Secretaryship for War (a job to which King Edward VII had urged he be appointed), but declined.
During the First World War Esher was, in one writer's description, de facto head of British Intelligence in France, reporting on the French domestic and political situation, although told his son he preferred not to have a formal position where he would have to take orders.
Esher was admitted to the Privy Council in 1922. In 1928 he became Constable and Governor of Windsor Castle, an office he held until his death in 1930.
Lord Esher was also a historian; besides the aforementioned work, he also published works on King Edward VII and Lord Kitchener. Together with Liberal MP Lewis ("Loulou") Harcourt he established the London Museum, which opened its doors on 5 March 1912.
In 1879, Reginald Brett married Eleanor Van de Weyer, daughter of Belgian ambassador Sylvain Van de Weyer and granddaughter of Anglo-American financier Joshua Bates. They had four children: Their elder son, Oliver Sylvain Baliol Brett, became 3rd Viscount Esher and was a Fellow of the Royal Institute of British Architects. He married Antoinette Heckscher, daughter of August Heckscher; Their second son, Maurice Vyner Baliol Brett, married the famous musical theatre actress Zena Dare; Their older daughter, Dorothy, was a painter and member of the Bloomsbury Group. She studied at the Slade School of Fine Arts and spent years in New Mexico; Their younger daughter, Sylvia, became the last Ranee of Sarawak on 24 May 1917, following the proclamation of her husband Charles Vyner Brooke as Rajah.
Although married with children, Esher had homosexual inclinations, but his flirtations with young men were regarded with tolerant amusement in polite society. He was evidently sufficiently discreet to avoid becoming entangled in the Cleveland Street Scandal, unlike his friend Lord Arthur Somerset.
Source:
http://en.wikipedia.org/wiki/Reginald_Brett,_2nd_Viscount_Esher
Further Readings:
Sodom on the Thames: Sex, Love, and Scandal in Wilde Times by Morris B. Kaplan
Paperback: 328 pages
Publisher: Cornell University Press (January 6, 2012)
Language: English
ISBN-10: 0801477921
ISBN-13: 978-0801477928
Amazon:
Sodom on the Thames: Sex, Love, and Scandal in Wilde Times
Sodom on the Thames looks closely at three episodes involving sex between men in late-nineteenth-century England. Morris Kaplan draws on extensive research into court records, contemporary newspaper accounts, personal correspondence and diaries, even a pornographic novel. He focuses on two notorious scandals and one quieter incident.
In 1871, transvestites "Stella" (Ernest Boulton) and "Fanny" (Frederick Park), who had paraded around London's West End followed by enthusiastic admirers, were tried for conspiracy to commit sodomy. In 1889-1890, the "Cleveland Street affair" revealed that telegraph delivery boys had been moonlighting as prostitutes for prominent gentlemen, one of whom fled abroad. In 1871, Eton schoolmaster William Johnson resigned in disgrace, generating shockwaves among the young men in his circle whose romantic attachments lasted throughout their lives. Kaplan shows how profoundly these scandals influenced the trials of Oscar Wilde in 1895 and contributed to growing anxiety about male friendships.
Sodom on the Thames reconstructs these incidents in rich detail and gives a voice to the diverse people involved. It deepens our understanding of late Victorian attitudes toward urban culture, masculinity, and male homoeroticism. Kaplan also explores the implications of such historical narratives for the contemporary politics of sexuality.
More LGBT History at my website:
www.elisarolle.com/
, My Ramblings/Gay Classics
This journal is friends only. This entry was originally posted at http://reviews-and-ramblings.dreamwidth.org/3428682.html. If you are not friends on this journal, Please comment there using OpenID.
elisa_rolle
Appointments
2016 LGBT Rainbow Awards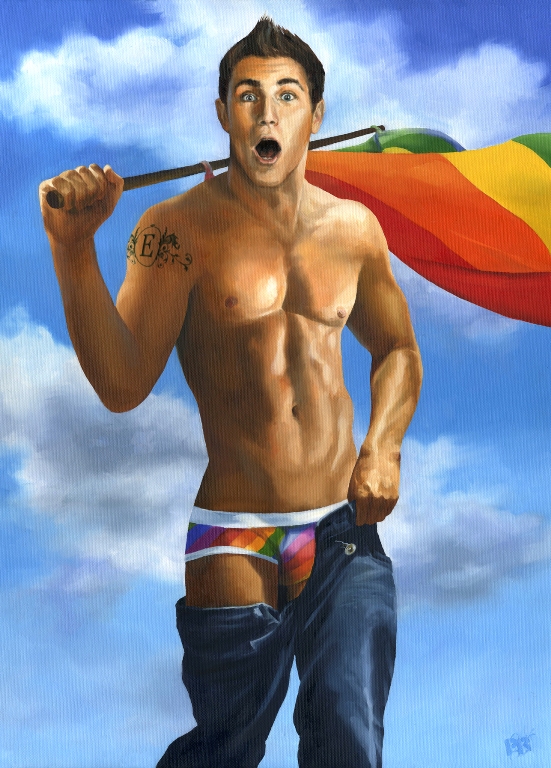 2016 Guidelines
2015 Winners
In the Spotlight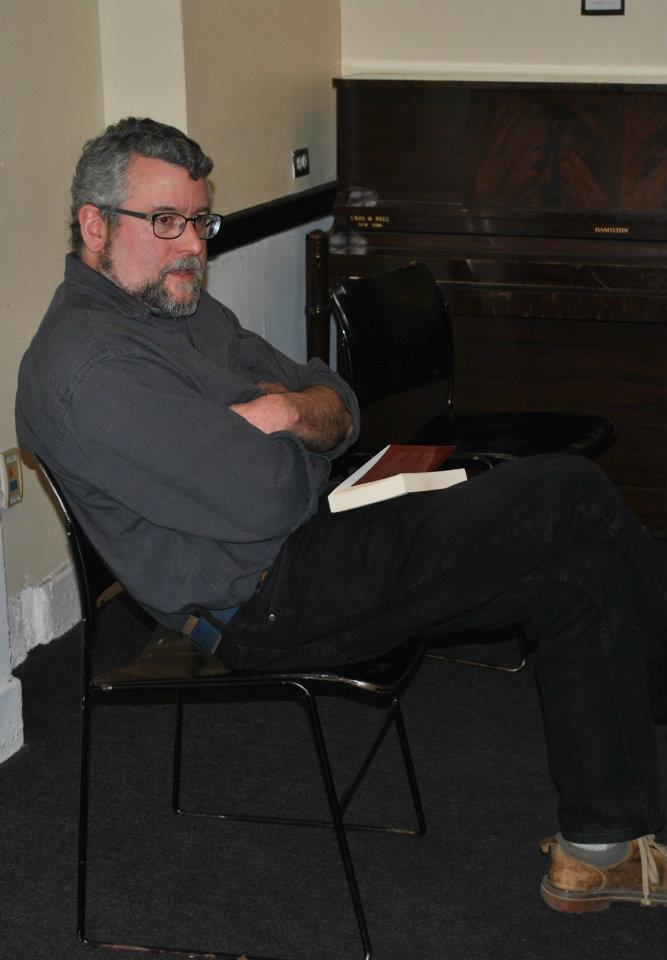 Top 100 Gay Novels List - Simple

Top 100 Gay Novels List - Wanted
Art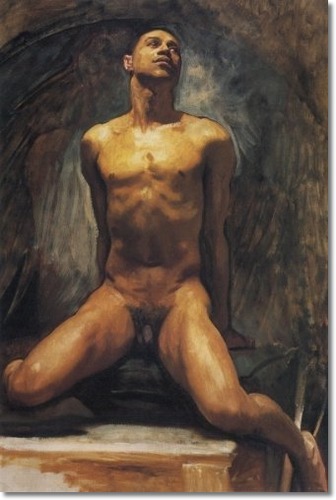 Previous Appointments Visual Summary
Gay Themed Movie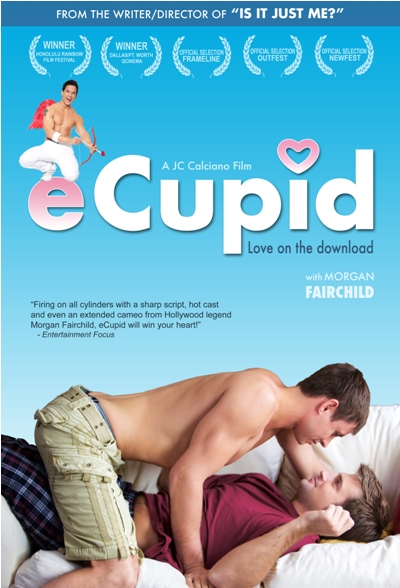 Previous Appointments Visual Summary
The Inside Reader


Previous Appointments Visual Summary

Top 100 Inside Readers Novels
LGBT Fashion Designers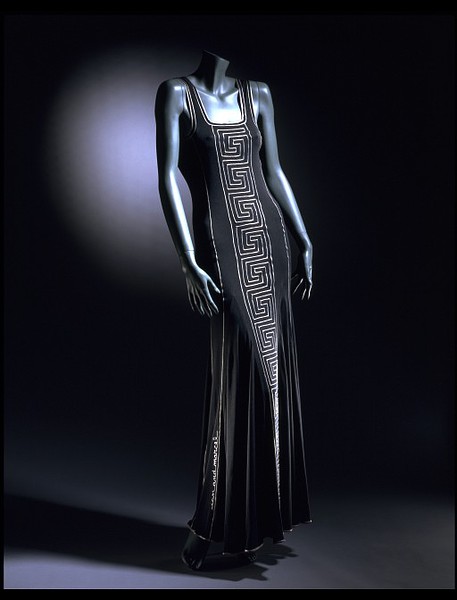 Previous Appointments Visual Summary
Gay Romance Challenge

Gay Commercial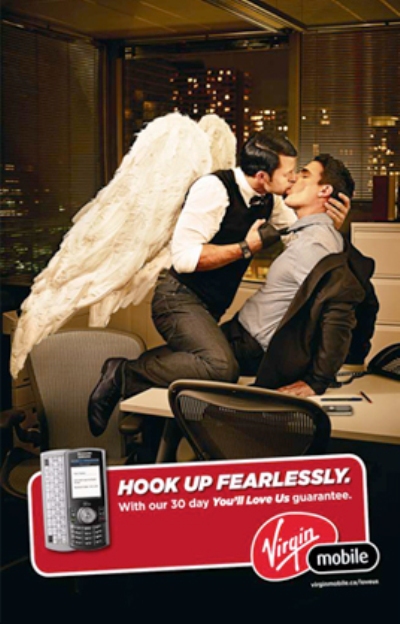 Around the World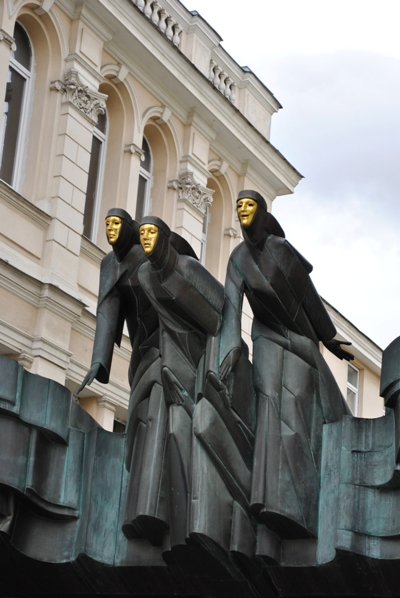 visited 20 states (8.88%)
Create your own visited map of The World
visited 15 states (30%)
Create your own visited map of The United States
Gay Classics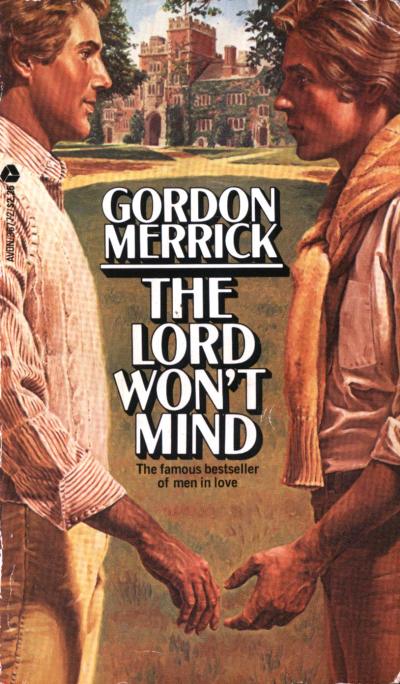 Previous Appointments Visual Summary
Romance History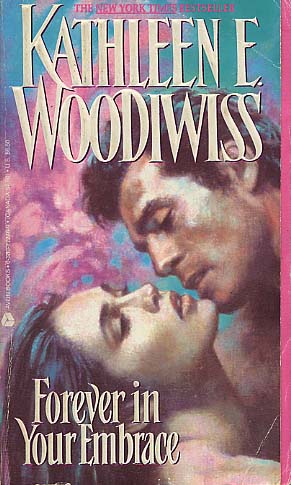 Previous Appointments Visual Summary
Main Tags
Characters:
Alpha Males
,
Cinderfellas (from rags to riches...)
,
Friends (with benefits)
,
Multicultural Lovers
,
Pretty... Men! (hustlers)
&
Virgins (at least in one way)
Dream Lovers:
Cowboys
,
Pirates
&
Sheikhs
Erotica (M/F)
Genres:
Contemporary
,
Fantasy
,
Futuristic
,
Historical
&
Paranormal
Length:
Short Story
,
Novella
&
Novel
Men in Uniform:
Cops / Detectives / PIs
,
Firefighters
&
Military
Non Conventional Lovers:
Elves, Gods, Deity & Witches
,
Furry Lovers
,
Shapeshifters
&
Vampires
Otherwordly Lovers:
Angels
,
Demons
&
Ghosts
Possible Futures:
Apocalypse Now
&
Back to the Future
Relationships:
Bondage / Submission
,
Breeches Rippers
,
Coming of Age
,
Disability
,
Gay for You
,
Male Pregnancy
,
May / December
,
Ménage a trois (or more...)
,
Silver Romance
&
Twincest
Settings:
Art World
,
College
,
Medical Romance
,
Office Affairs
,
Seasonal Romance
,
Show Business
&
Sports
Yaoi (manga)
From Movie to Novel (and viceversa)
Top 100 Gay Novels List
Secondary Tags
ActivistActorArtist
: illustrator, painter, photographer, sculptor
Author
: novelist, playwright, poet, screenwriter, writer
Dancer
: dance, choreographer
Designer
: architect, costumer, fashion designer, graphic designer, hairstylist, makeup artist, set designer, tailor
Director
: director, stage director
Eccentric
: aristocrat, art collector, drag queen, explorer, female impersonator, heir/heiress, hostess, lover, muse, prostitute, socialite, spy, survivor
Essayist
: anthropologist, archivist, biologist, columnist, critic, editor, educator, historian, journalist, lecturer, librarian, linguistic, philosopher, professor, psychoanalyst, psychologist, psychotherapist, publisher, reporter, researcher, scholar, sexologist, sociologist, teacher, theorist
Leader
: commander, emperor, judge, monarch, officer, politician, senator, statistician, warrior
ModelMusician
: arranger, composer, conductor, lyricist, pianist, singer, songwriter, violinist
Producer
: producer, manager, entrepreneur
Sport
Preditors & Editors Poll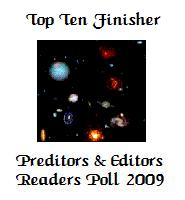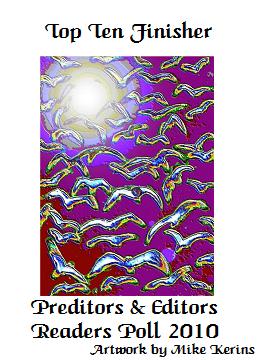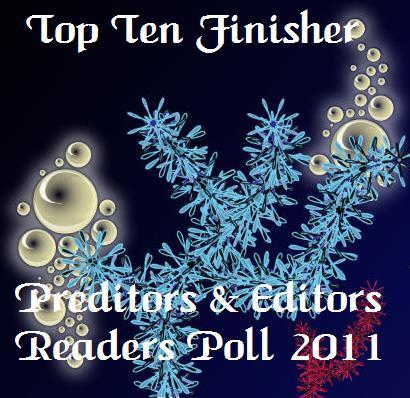 Amazon Profile
My Associate Amazon Store
Goodreads Profile
Top reviewer
Best reviewer
Top user
Top librarian
Most followed
Library Thing Helper Badgers
(Gold Medal) Helper for contributions to any area of LibraryThing
(Gold Medal) Common Knowledge for contributions to Common Knowledge
(Gold Medal) Work Combination for help maintaining LibraryThing's work system
(Silver Medal) Author Combination for help combining author names together
(Bronze Medal) Distinct authors for splitting homonymous authors into distinct authors
Publishers
List of LGBT publishers (for reviews look the Tags section)

Detailed List
Ego Surfing

Who links me
Statistics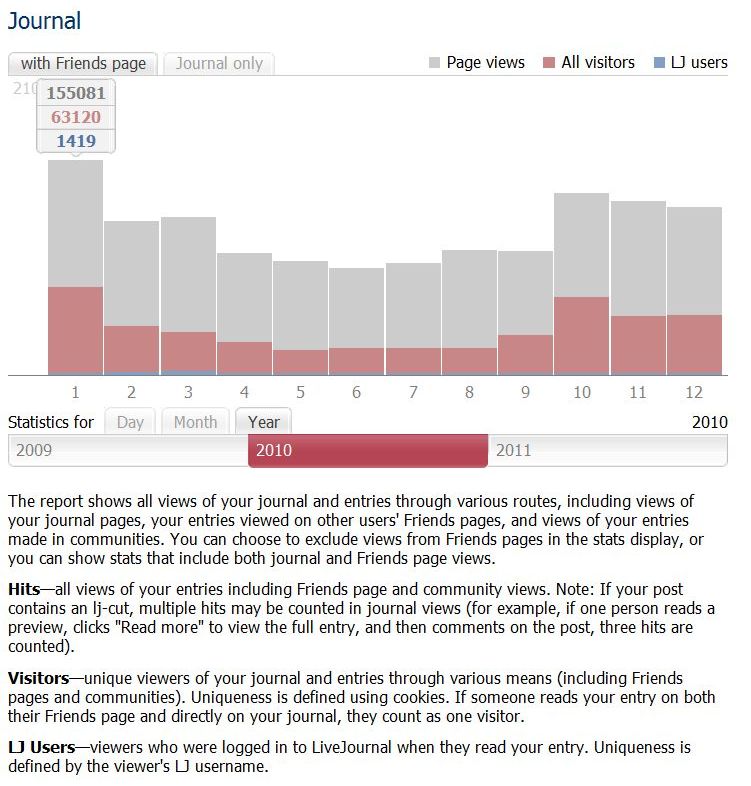 ClustrMaps

Site Meter

Disclaimer
All cover art, photo and graphic design contained in this site are copyrighted by the respective publishers and authors. These pages are for entertainment purposes only and no copyright infringement is intended. Should anyone object to our use of these items please contact by email the LJ's owner.
This is an amateur blog, where I discuss my reading, what I like and sometimes my personal life. I do not endorse anyone or charge fees of any kind for the books I review. I do not accept money as a result of this blog.
I'm associated with Amazon/USA Affiliates Programs.
Books reviewed on this site were usually provided at no cost by the publisher or author. However, some books were purchased by the reviewer and not provided for free. For information on how a particular title was obtained, please contact by email the LJ's owner.