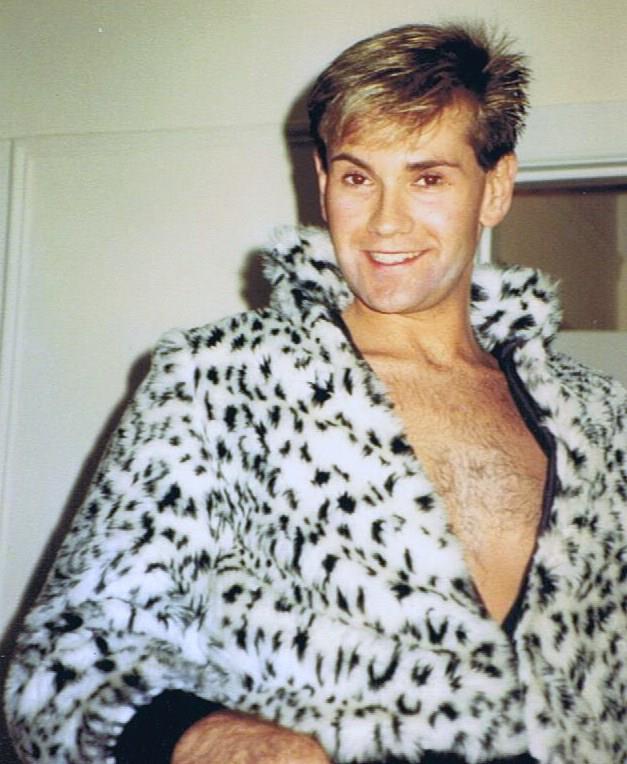 Aaron Fricke is an American gay rights activist. He was born January 25, 1962 in Cumberland Hill, Rhode Island. He is best known for the pivotal case in which he successfully sued his high school for not allowing him to bring his boyfriend, Paul Guilbert, to the senior prom at Cumberland High School in Cumberland, Rhode Island.
(Picture: Aaron Fricke, Halloween 1991)
Shortly after he came out in 1980, Fricke began seeing another male student. Fricke decided to bring him as his date to the prom. When the high school informed Fricke he could not bring him to the prom, he filed suit in U.S. District court. The presiding judge, Raymond J. Pettine, ruled in Fricke's favor, ordering the school to not only allow him and his partner to attend as a couple but also to provide enough security to ensure their safety. The case received considerable media attention, and news camera crews filmed and interviewed the couple at the dance.
The case set a precedent that has been used across the United States to establish a legal right for students to bring same sex partners to school proms and other school social events.
Fricke later wrote of his experience in a book, Reflections of a Rock Lobster: A Story about Growing Up Gay. He later collaborated with his father, Walter, on Sudden Strangers: the Story of a Gay Son and his Father, a book about their relationship and of the elder Fricke's coming to terms with his son's homosexuality. That book was published shortly after Walter Fricke's death from cancer in 1989. In 2012, Boston Children's Theatre presented a play based on the book, adapted by Burgess Clark. The play received national attention for its anti-bullying message.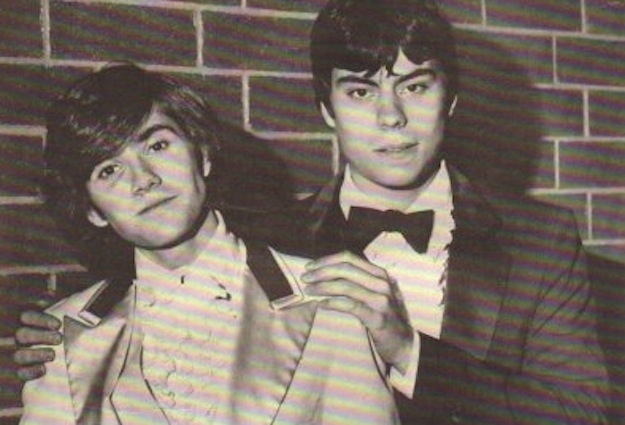 Aaron Fricke and Paul Gilbert the night of the prom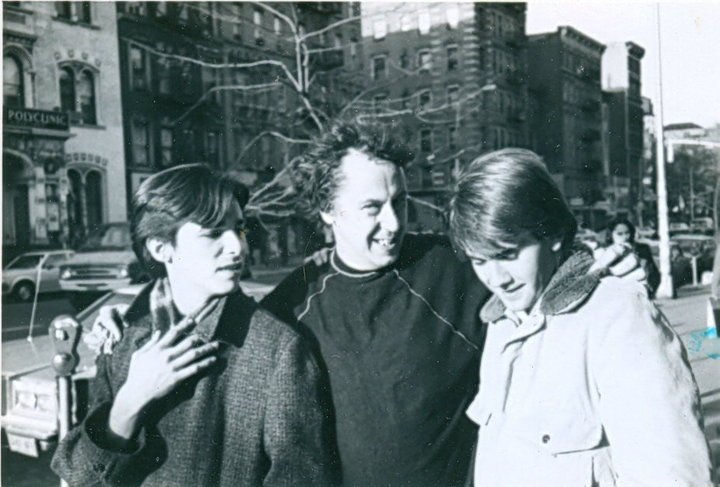 Robert Patrick (center), Aaron Fricke (right) and a friend, photographed by Phil Willkie, 1983
Fricke's archive material, covering the period of writing the two books, is held in the San Francisco Public Library.
Source:
http://en.wikipedia.org/wiki/Aaron_Fricke
Further Readings:
Reflections of a Rock Lobster: A Story about Growing Up Gay (An AlyCat Title) by Aaron Fricke
Paperback: 124 pages
Publisher: Alyson Books (March 1, 2000)
Language: English
ISBN-10: 1555836070
ISBN-13: 978-1555836078
Amazon:
Reflections of a Rock Lobster: A Story about Growing Up Gay
Sudden Strangers: The Story of a Gay Son and His Father (Stonewall Inn Editions) by Aaron Fricke & Walter Fricke
Paperback: 128 pages
Publisher: St. Martin's Griffin (June 15, 1992)
Language: English
ISBN-10: 0312078552
ISBN-13: 978-0312078553
Amazon:
Sudden Strangers: The Story of a Gay Son and His Father
This journal is friends only. This entry was originally posted at http://reviews-and-ramblings.dreamwidth.org/3433345.html. If you are not friends on this journal, Please comment there using OpenID.
elisa_rolle
Appointments
2013 LGBT Rainbow Awards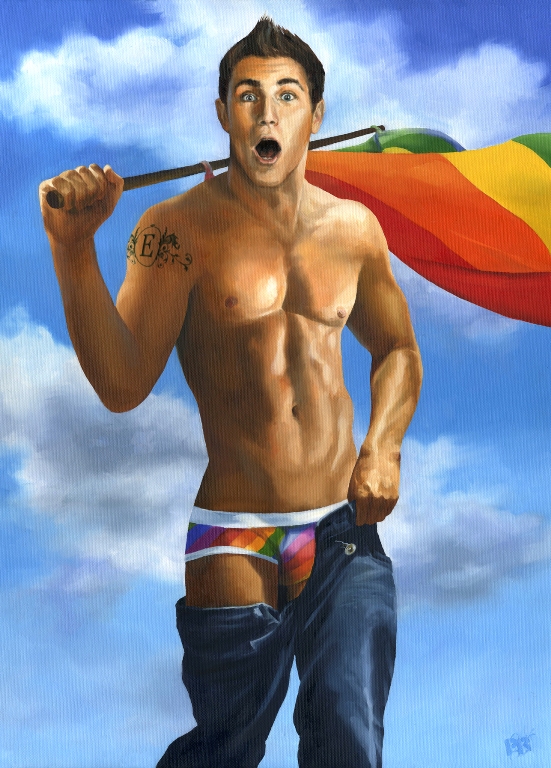 2013 Guidelines
2013 Winners
In the Spotlight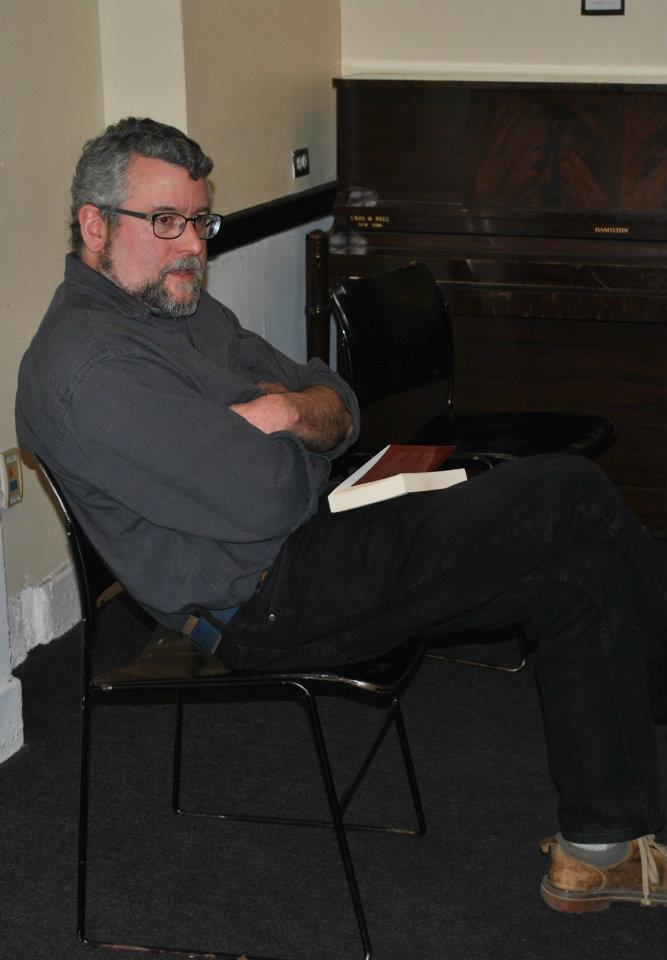 Top 100 Gay Novels List - Simple

Top 100 Gay Novels List - Wanted
Art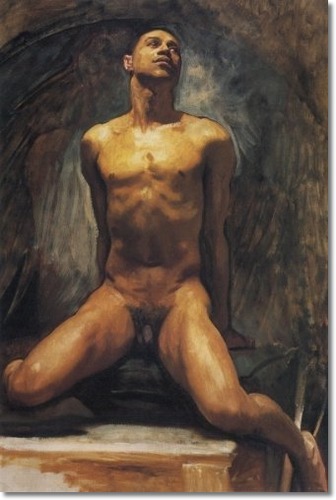 Previous Appointments Visual Summary
Gay Themed Movie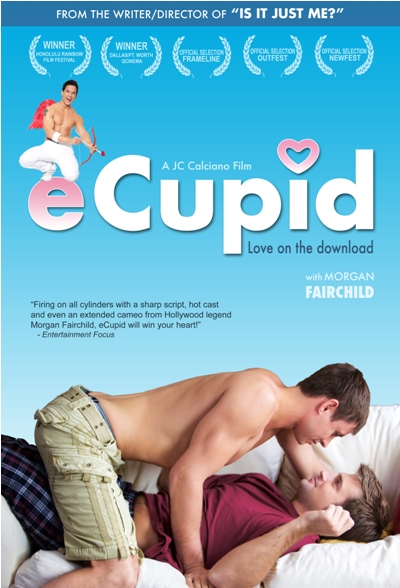 Previous Appointments Visual Summary
The Inside Reader


Previous Appointments Visual Summary

Top 100 Inside Readers Novels
LGBT Fashion Designers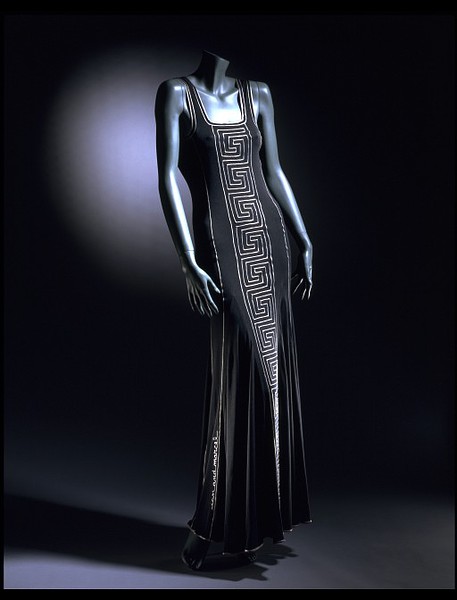 Previous Appointments Visual Summary
Gay Romance Challenge

Gay Commercial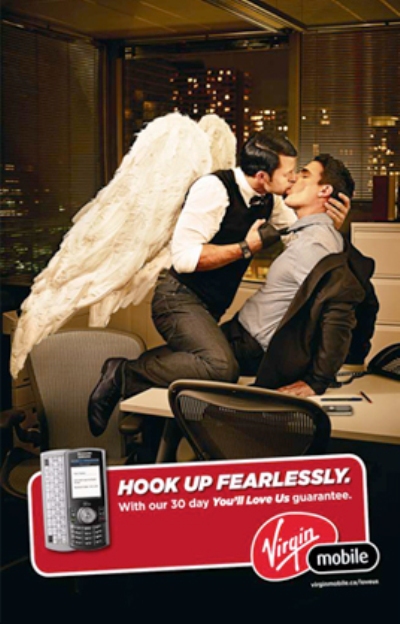 Around the World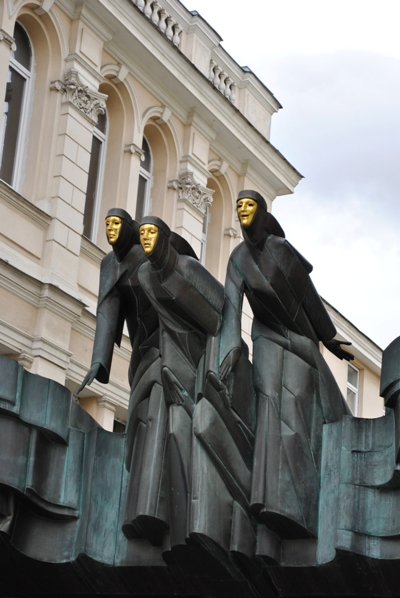 visited 20 states (8.88%)
Create your own visited map of The World
visited 15 states (30%)
Create your own visited map of The United States
Gay Classics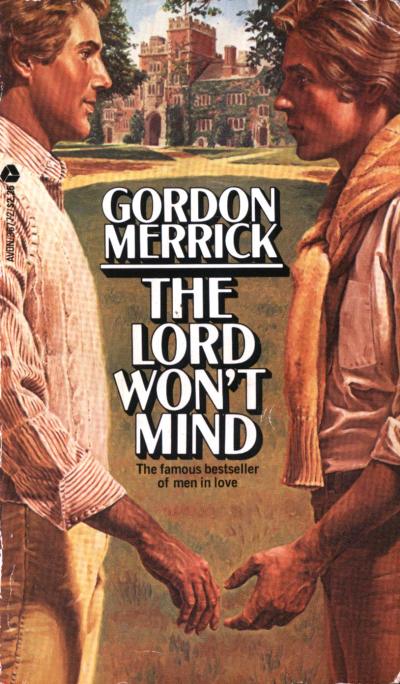 Previous Appointments Visual Summary
Romance History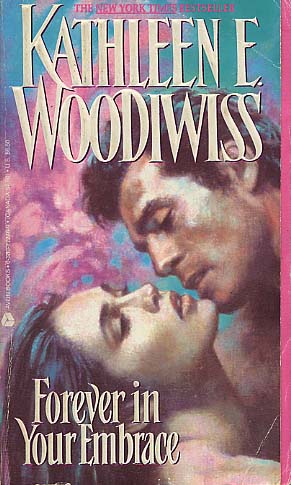 Previous Appointments Visual Summary
Main Tags
Characters:
Alpha Males
,
Cinderfellas (from rags to riches...)
,
Friends (with benefits)
,
Multicultural Lovers
,
Pretty... Men! (hustlers)
&
Virgins (at least in one way)
Dream Lovers:
Cowboys
,
Pirates
&
Sheikhs
Erotica (M/F)
Genres:
Contemporary
,
Fantasy
,
Futuristic
,
Historical
&
Paranormal
Length:
Short Story
,
Novella
&
Novel
Men in Uniform:
Cops / Detectives / PIs
,
Firefighters
&
Military
Non Conventional Lovers:
Elves, Gods, Deity & Witches
,
Furry Lovers
,
Shapeshifters
&
Vampires
Otherwordly Lovers:
Angels
,
Demons
&
Ghosts
Possible Futures:
Apocalypse Now
&
Back to the Future
Relationships:
Bondage / Submission
,
Breeches Rippers
,
Coming of Age
,
Disability
,
Gay for You
,
Male Pregnancy
,
May / December
,
Ménage a trois (or more...)
,
Silver Romance
&
Twincest
Settings:
Art World
,
College
,
Medical Romance
,
Office Affairs
,
Seasonal Romance
,
Show Business
&
Sports
Yaoi (manga)
From Movie to Novel (and viceversa)
Top 100 Gay Novels List
Secondary Tags
ActivistActorArtist
: illustrator, painter, photographer, sculptor
Author
: novelist, playwright, poet, screenwriter, writer
Dancer
: dance, choreographer
Designer
: architect, costumer, fashion designer, graphic designer, hairstylist, makeup artist, set designer, tailor
Director
: director, stage director
Eccentric
: aristocrat, art collector, drag queen, explorer, female impersonator, heir/heiress, hostess, lover, muse, prostitute, socialite, spy, survivor
Essayist
: anthropologist, archivist, biologist, columnist, critic, editor, educator, historian, journalist, lecturer, librarian, linguistic, philosopher, professor, psychoanalyst, psychologist, psychotherapist, publisher, reporter, researcher, scholar, sexologist, sociologist, teacher, theorist
Leader
: commander, emperor, judge, monarch, officer, politician, senator, statistician, warrior
ModelMusician
: arranger, composer, conductor, lyricist, pianist, singer, songwriter, violinist
Producer
: producer, manager, entrepreneur
Sport
Preditors & Editors Poll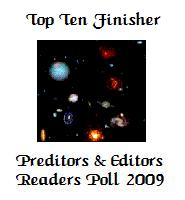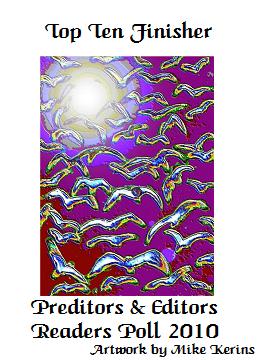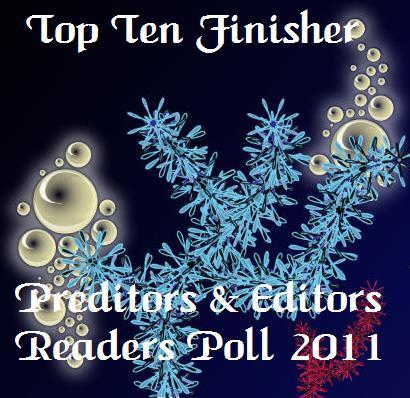 Amazon Profile
My Associate Amazon Store
Goodreads Profile
Top reviewer
Best reviewer
Top user
Top librarian
Most followed
Library Thing Helper Badgers
(Gold Medal) Helper for contributions to any area of LibraryThing
(Gold Medal) Common Knowledge for contributions to Common Knowledge
(Gold Medal) Work Combination for help maintaining LibraryThing's work system
(Silver Medal) Author Combination for help combining author names together
(Bronze Medal) Distinct authors for splitting homonymous authors into distinct authors
Publishers
List of LGBT publishers (for reviews look the Tags section)

Detailed List
Ego Surfing

Who links me
Statistics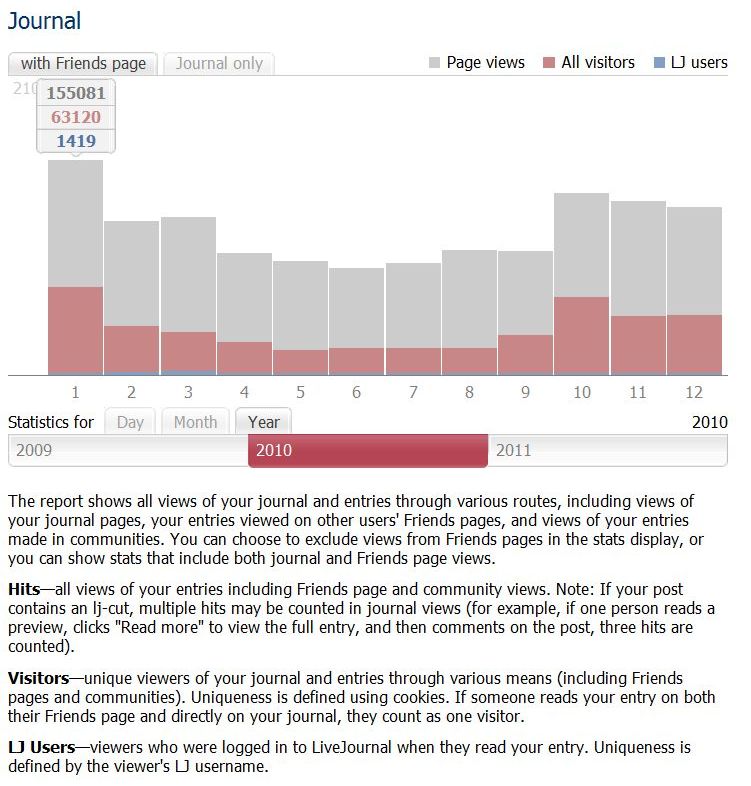 ClustrMaps

Site Meter

Disclaimer
All cover art, photo and graphic design contained in this site are copyrighted by the respective publishers and authors. These pages are for entertainment purposes only and no copyright infringement is intended. Should anyone object to our use of these items please contact by email the LJ's owner.
This is an amateur blog, where I discuss my reading, what I like and sometimes my personal life. I do not endorse anyone or charge fees of any kind for the books I review. I do not accept money as a result of this blog.
I'm associated with Amazon/USA Affiliates Programs.
Books reviewed on this site were usually provided at no cost by the publisher or author. However, some books were purchased by the reviewer and not provided for free. For information on how a particular title was obtained, please contact by email the LJ's owner.