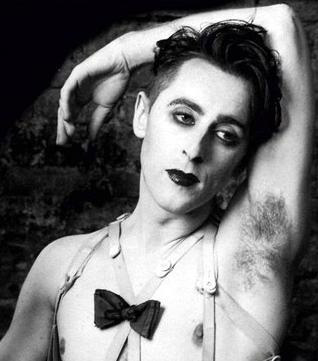 Alan Cumming, OBE (born 27 January 1965), is a Scottish stage, television and film actor, singer, writer, director, producer and author. His roles have included the M.C. in Cabaret, Boris Grishenko in GoldenEye, Kurt Wagner/Nightcrawler in X2: X-Men United, Mr. Elton in Emma, and Fegan Floop in the Spy Kids films. He has also appeared in independent films like The Anniversary Party, which he co-wrote, co-directed and co-starred in; and Ali Selim's Sweet Land, for which he won an Independent Spirit award as producer.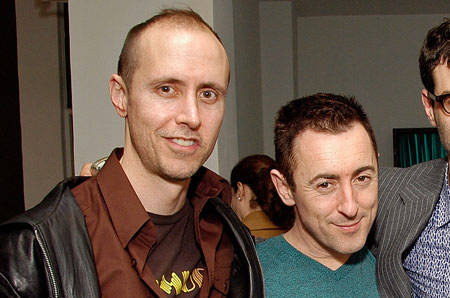 His London stage appearances include Hamlet, the Maniac in Dario Fo's Accidental Death of an Anarchist, for which he received an Olivier Award, the lead in Martin Sherman's Bent, and as Dionysus in The National Theatre of Scotland's The Bacchae. On Broadway he has appeared as Mac the Knife in The Threepenny Opera, the Emcee in Cabaret, for which he won the Tony in 1998, and Design for Living. Cumming also introduces Masterpiece Mystery! for PBS. He currently appears as Eli Gold on The Good Wife, for which he has been nominated for two Emmys, two SAGs, a Satellite Award and Critics' Circle Award. (
Picture: Alan Cumming and Grant Shaffer on their (second) wedding day
)
He has also written a novel, Tommy's Tale, had a cable talk show (Eavesdropping with Alan Cumming) and produced a line of perfumed products labelled "Cumming". He has contributed opinion pieces to many publications and performed a cabaret show I Bought A Blue Car Today. Retaining his British citizenship, Cumming became a naturalized U.S. citizen on November 7, 2008.
Cumming was born in Aberfeldy, in Perthshire, Scotland, the son of Mary (née Darling), an insurance company secretary, and Alex Cumming, a forester. He has stated that his father was physically and emotionally abusive towards him. He has two older brothers, Tom and Alan, and a niece and two nephews. Brought up in Angus, Cumming attended Monikie Primary School and Carnoustie High School. Following graduation, he spent a year and a half employed as an editor and columnist for the pop and TV magazine TOPS before entering the Royal Scottish Academy of Music and Drama in Glasgow. On graduation from Drama school he married fellow student, Hilary Lyon; they divorced eight years later and had no children.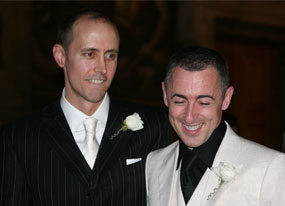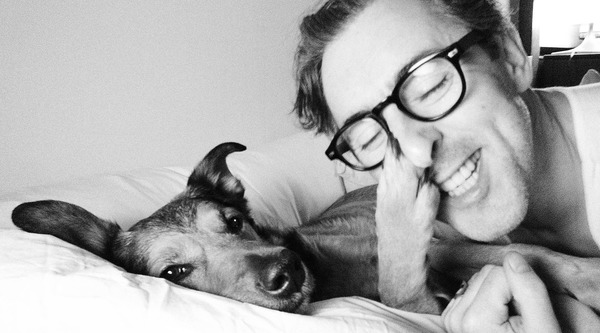 Photo by Grant Shaffer
Cumming lives in New York City with his husband, graphic artist Grant Shaffer, and their dogs, Honey and Leon. The couple dated for two years before entering into a civil partnership at the Old Royal Naval College in Greenwich, London, on January 7, 2007. Cumming and Shaffer remarried in New York on January 7, 2012, the fifth anniversary of their London union.
Once described as "a frolicky pansexual sex symbol for the new millennium", Cumming has stated that he considers himself bisexual, "although the pendulum has obviously swung". Previous relationships include an eight-year marriage to actress Hilary Lyon, a two-year relationship with actress Saffron Burrows, and a six-year relationship with theater director Nick Philippou. After his civil partnership with Shaffer, when asked if he was monogamous, he stated "I don't believe that monogamy is feasible". In 2006, Cumming stated that he "would dearly like to adopt a child", but that his life was "too hectic" for children.
Cumming used to be a member of the Church of Scotland until his mother received a letter from them saying they had "read something about me being an atheist and would I like to leave". He said he had attended out of tradition, but realized being a part of it was "only condoning and validating lots of things I disapprove of: oppression, guilt, shame, etc".
Since coming out as bisexual in 1998, Cumming has promoted LGBT rights, MC-ing and attending fundraisers for organizations such as the Gay & Lesbian Alliance Against Defamation (GLAAD) and the Human Rights Campaign (HRC), as well as several AIDS charities, including the American Foundation for AIDS Research (AMFAR) and Broadway Cares/Equity Fights AIDS. Cumming is also a patron of NORM-UK, an English-registered charity concerned with foreskin health and matters related to circumcision; he has condemned the practice of non-religious routine infant circumcision, particularly in the United States where the procedure is common. In 2013 his book entitled May the Foreskin Be With You: Why Circumcision Makes No Sense and What You Can Do About It will be published.
In March 2005, Cumming received the Vito Russo Award at the 16th Annual GLAAD Media Awards for outstanding contributions toward eliminating homophobia. In July of the same year he was also presented with the HRC's Humanitarian Award in San Francisco, also for his LGBT public stance. In November 2006 Cumming received a Doctor of Arts honorary degree from the University of Abertay Dundee. He also is a patron of the Scottish Youth Theatre, Scotland's National Theatre 'for and by' young people. Cumming was appointed an OBE in the 2009 Queen's Birthday Honours List for services to film, theatre and the arts and activism for LGBT rights.
On November 7, 2008, Cumming became a dual-national and was sworn in as a citizen of the United States of America at a ceremony in New York City.
In 2007, Alan Cumming was honored with the Excellence in Acting Award at the Provincetown International Film Festival.
Source:
http://en.wikipedia.org/wiki/Alan_Cumming
Further Readings:
Tommy's Tale : A Novel by Alan Cumming
Paperback: 272 pages
Publisher: It Books (October 21, 2003)
Language: English
ISBN-10: 0060989270
Amazon:
Tommy's Tale : A Novel
Tommy is twenty-nine, lives and loves in London, and has a morbid fear of the c word (commitment), the b word (boyfriend), and the f word (forgetting to call his drug dealer before the weekend). But when he begins to feel the urge to become a father, and the pressure from his boyfriend to make a real commitment to their relationship, Tommy starts to wonder if his chosen lifestyle can ever make him happy.
Faced with the choice of maintaining his hedonistic, drugged-out, and admittedly fabulous existence or chucking it all in favor of a far more sensitive, fulfilling, and—let's face it—slightly more staid lifestyle, Tommy finds himself in a true quandary. Through a series of adventures and misadventures that lead him from London nightspots to New York bedrooms and back, our boy Tommy manages to answer some of life's most pressing questions—even those he never thought to ask.
This journal is friends only. This entry was originally posted at http://reviews-and-ramblings.dreamwidth.org/3435504.html. If you are not friends on this journal, Please comment there using OpenID.
elisa_rolle
Appointments
2013 LGBT Rainbow Awards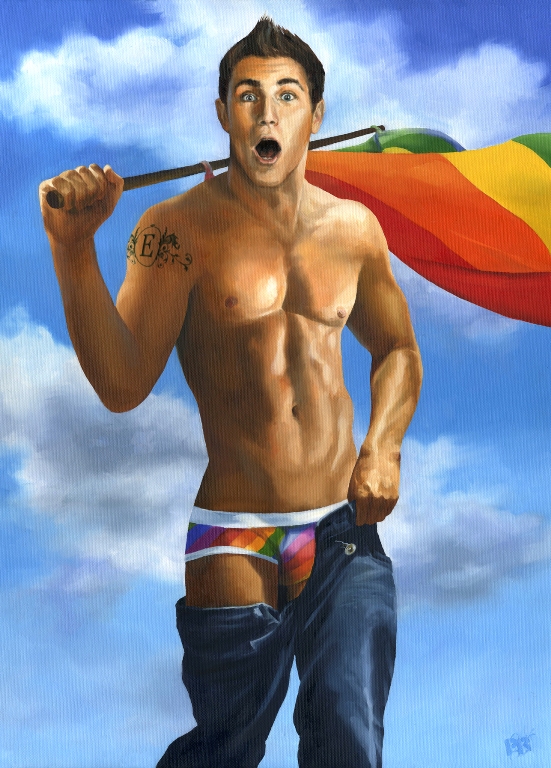 2013 Guidelines
In the Spotlight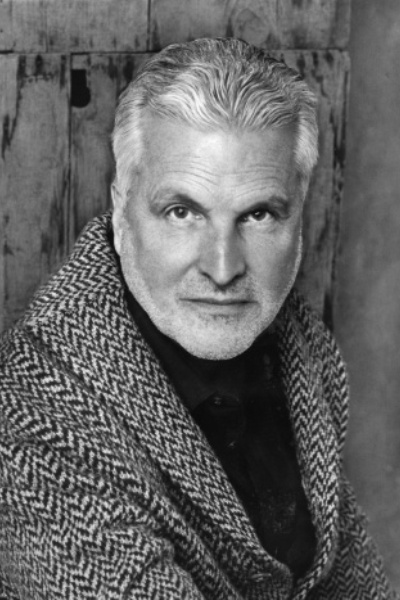 Top 100 Gay Novels List - Simple

Top 100 Gay Novels List - Wanted
Art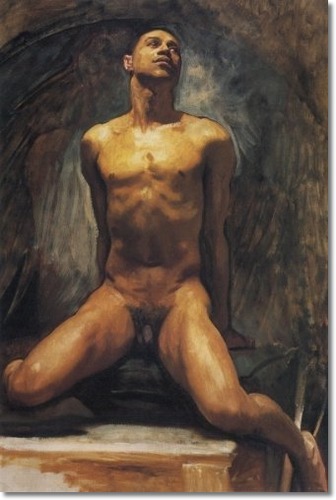 Previous Appointments Visual Summary
Gay Themed Movie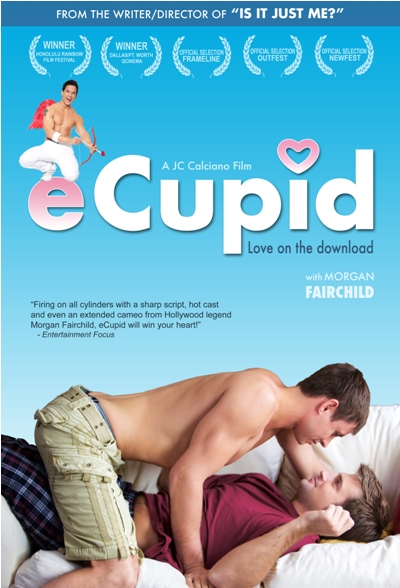 Previous Appointments Visual Summary
The Inside Reader


Previous Appointments Visual Summary

Top 100 Inside Readers Novels
LGBT Fashion Designers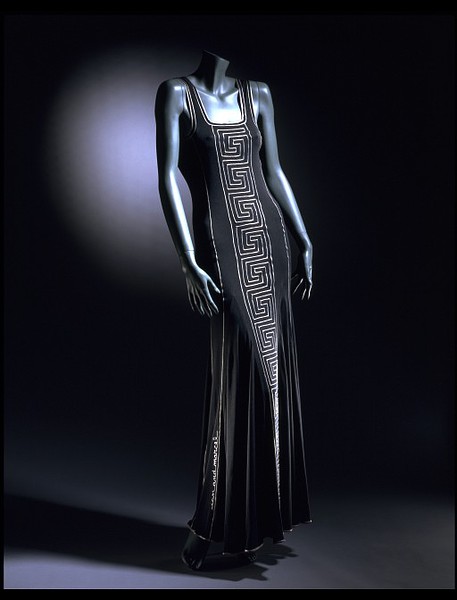 Previous Appointments Visual Summary
Gay Romance Challenge

Gay Commercial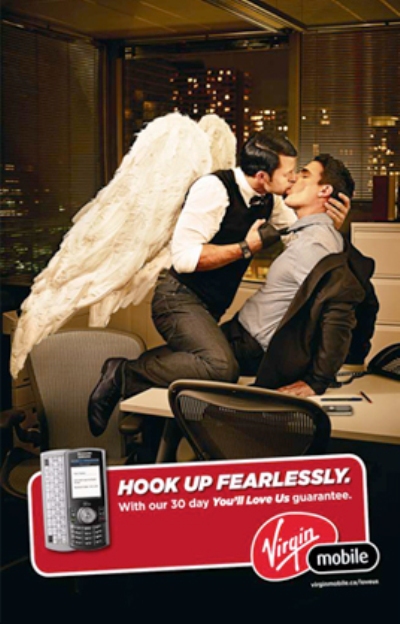 Around the World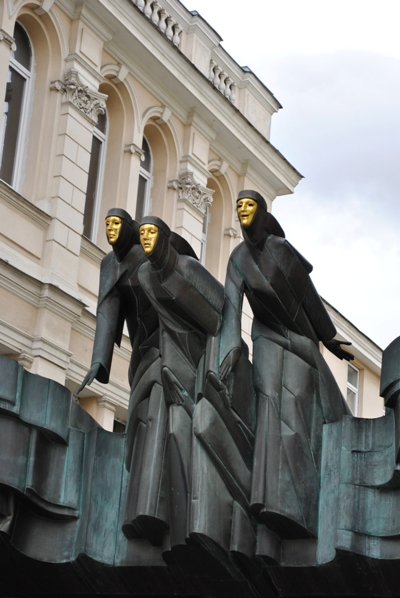 visited 20 states (8.88%)
Create your own visited map of The World
visited 15 states (30%)
Create your own visited map of The United States
Gay Classics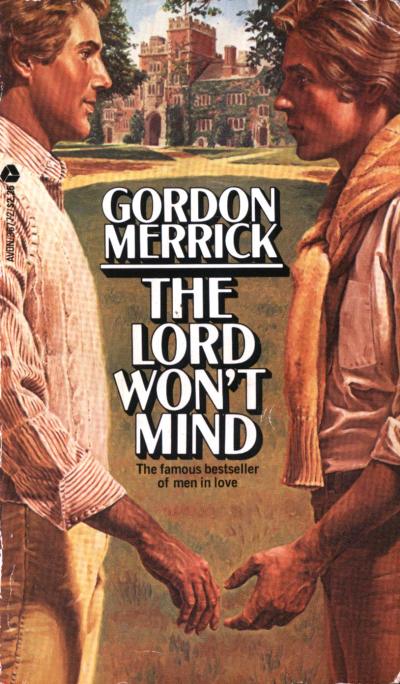 Previous Appointments Visual Summary
Romance History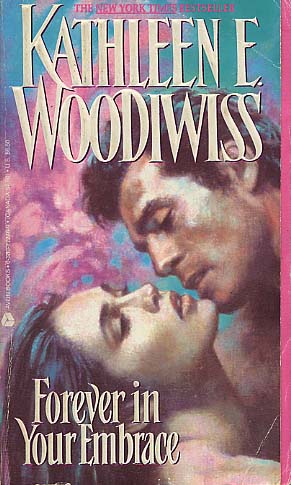 Previous Appointments Visual Summary
Main Tags
Characters:
Alpha Males
,
Cinderfellas (from rags to riches...)
,
Friends (with benefits)
,
Multicultural Lovers
,
Pretty... Men! (hustlers)
&
Virgins (at least in one way)
Dream Lovers:
Cowboys
,
Pirates
&
Sheikhs
Erotica (M/F)
Genres:
Contemporary
,
Fantasy
,
Futuristic
,
Historical
&
Paranormal
Length:
Short Story
,
Novella
&
Novel
Men in Uniform:
Cops / Detectives / PIs
,
Firefighters
&
Military
Non Conventional Lovers:
Elves, Gods, Deity & Witches
,
Furry Lovers
,
Shapeshifters
&
Vampires
Otherwordly Lovers:
Angels
,
Demons
&
Ghosts
Possible Futures:
Apocalypse Now
&
Back to the Future
Relationships:
Bondage / Submission
,
Breeches Rippers
,
Coming of Age
,
Disability
,
Gay for You
,
Male Pregnancy
,
May / December
,
Ménage a trois (or more...)
,
Silver Romance
&
Twincest
Settings:
Art World
,
College
,
Medical Romance
,
Office Affairs
,
Seasonal Romance
,
Show Business
&
Sports
Yaoi (manga)
From Movie to Novel (and viceversa)
Top 100 Gay Novels List
Secondary Tags
ActivistActorArtist
: illustrator, painter, photographer, sculptor
Author
: novelist, playwright, poet, screenwriter, writer
Dancer
: dance, choreographer
Designer
: architect, costumer, fashion designer, graphic designer, hairstylist, makeup artist, set designer, tailor
Director
: director, stage director
Eccentric
: aristocrat, art collector, drag queen, explorer, female impersonator, heir/heiress, hostess, lover, muse, prostitute, socialite, spy, survivor
Essayist
: anthropologist, archivist, biologist, columnist, critic, editor, educator, historian, journalist, lecturer, librarian, linguistic, philosopher, professor, psychoanalyst, psychologist, psychotherapist, publisher, reporter, researcher, scholar, sexologist, sociologist, teacher, theorist
Leader
: commander, emperor, judge, monarch, officer, politician, senator, statistician, warrior
ModelMusician
: arranger, composer, conductor, lyricist, pianist, singer, songwriter, violinist
Producer
: producer, manager, entrepreneur
Sport
Preditors & Editors Poll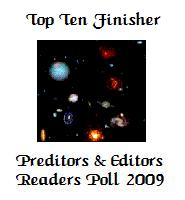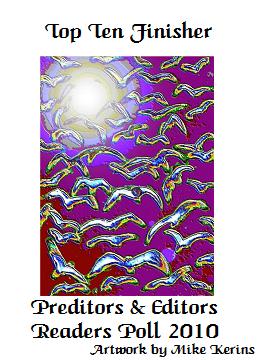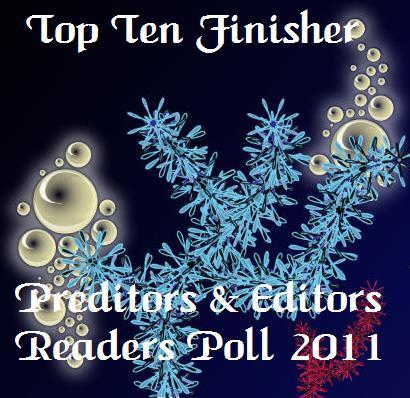 Amazon Profile
My Associate Amazon Store
Goodreads Profile
Top reviewer
Best reviewer
Top user
Top librarian
Most followed
Library Thing Helper Badgers
(Gold Medal) Helper for contributions to any area of LibraryThing
(Gold Medal) Common Knowledge for contributions to Common Knowledge
(Gold Medal) Work Combination for help maintaining LibraryThing's work system
(Silver Medal) Author Combination for help combining author names together
(Bronze Medal) Distinct authors for splitting homonymous authors into distinct authors
Publishers
List of LGBT publishers (for reviews look the Tags section)

Detailed List
Ego Surfing

Who links me
Statistics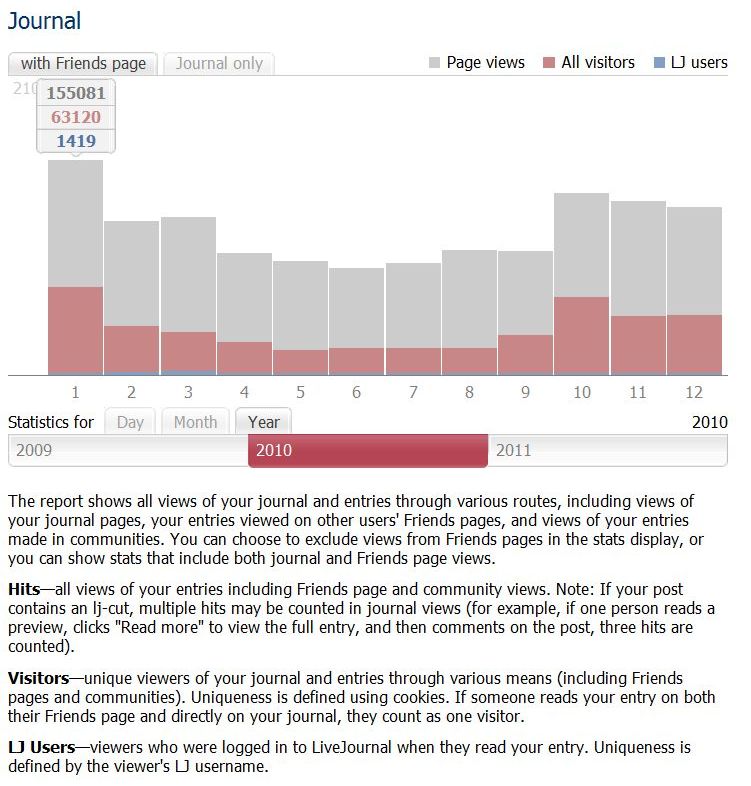 ClustrMaps

Site Meter

Disclaimer
All cover art, photo and graphic design contained in this site are copyrighted by the respective publishers and authors. These pages are for entertainment purposes only and no copyright infringement is intended. Should anyone object to our use of these items please contact by email the LJ's owner.
This is an amateur blog, where I discuss my reading, what I like and sometimes my personal life. I do not endorse anyone or charge fees of any kind for the books I review. I do not accept money as a result of this blog.
I'm associated with Amazon/USA Affiliates Programs.
Books reviewed on this site were usually provided at no cost by the publisher or author. However, some books were purchased by the reviewer and not provided for free. For information on how a particular title was obtained, please contact by email the LJ's owner.