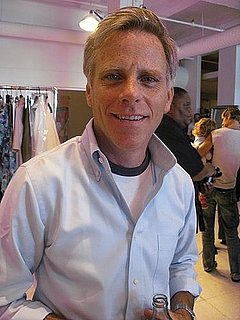 Charles Nolan, a fashion designer who proudly wore his politics on his sleeve, and also on his runway, died on January 30, 2011, at his home on the Upper West Side of Manhattan. He was 53.
The cause was cancer of the head and neck, said Andrew Tobias, the financial writer, who was Mr. Nolan's partner of 16 years. Tobias also wrote the autobiography The Best Little Boy in the World under the pen name "John Reid" in 1973. He used a pen name because he wasn't comfortable yet with publicly disclosing his homosexuality to a broad audience. This book was later republished in 1998 under his real name to coincide with the sequel, The Best Little Boy in the World Grows Up.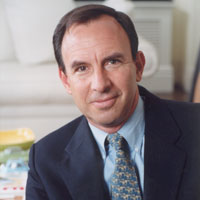 Early in his career, Mr. Nolan was a major force behind the expansion of mainstream American sportswear labels like Bill Blass, Ellen Tracy and Anne Klein. But he was perhaps better known publicly for the work he did dressing private clients, including many prominent women on the political scene. (
Picture: Andrew Tobias
)
At the 2000 Democratic National Convention, for example, Tipper Gore was wearing a periwinkle Charles Nolan coat-and-dress ensemble when she was kissed so passionately by her husband, Vice President Al Gore, that the resulting image was widely described as humanizing Mr. Gore's robotic reputation during his run for president.
Since establishing his own label in 2004, Mr. Nolan recruited a number of his famous friends and clients to appear as models at his runway shows. Peggy Kerry, a sister of Senator John Kerry, walked in a show in 2007, and Kerry Kennedy, a daughter of Robert F. Kennedy, appeared on his runway in 2006.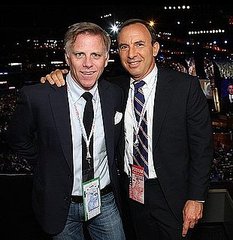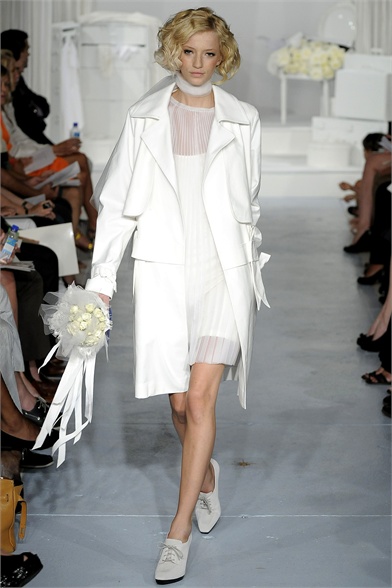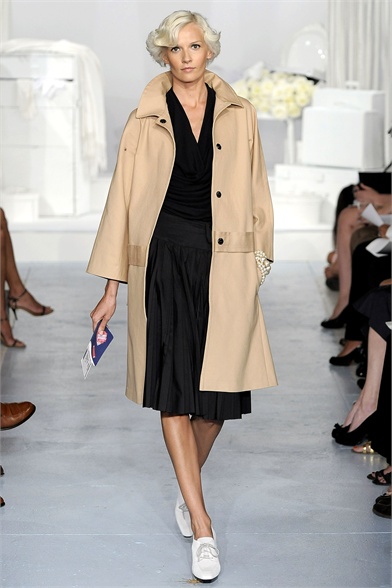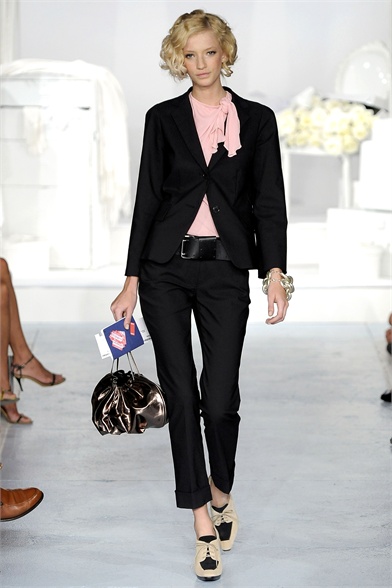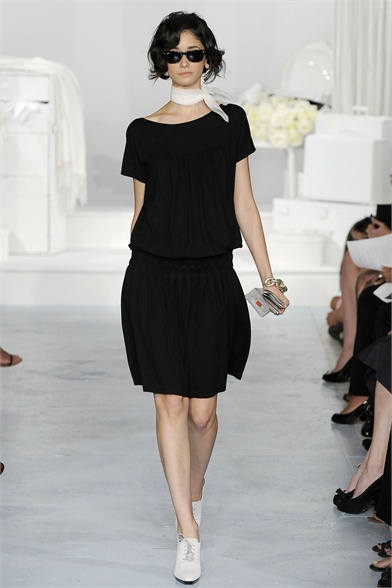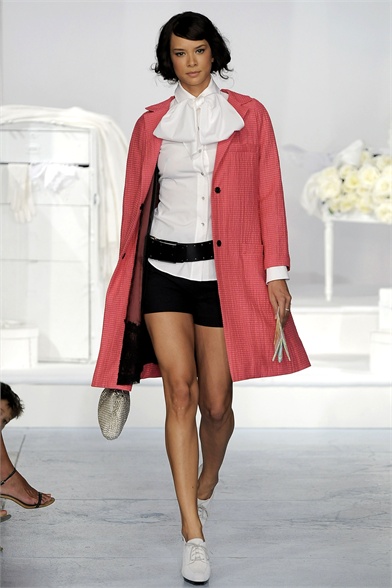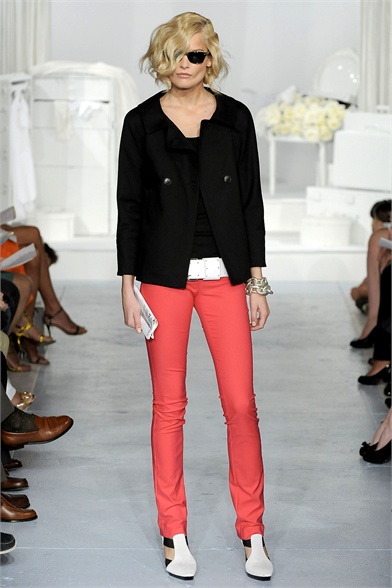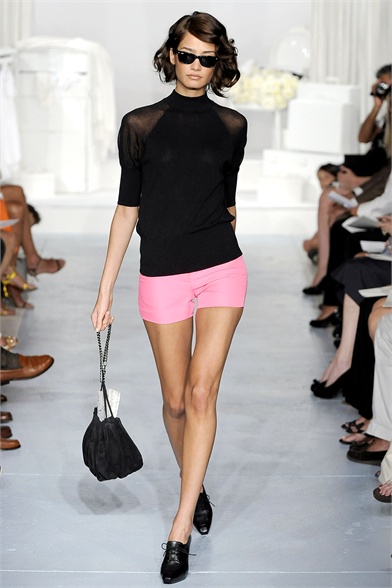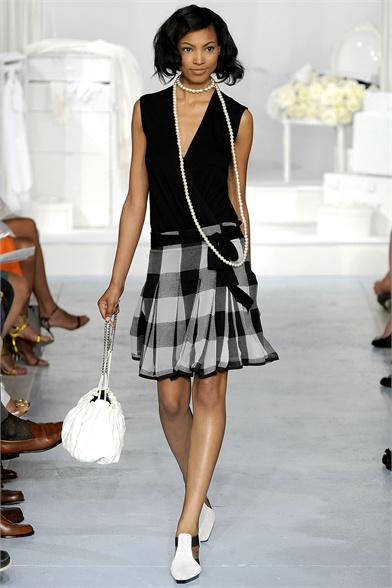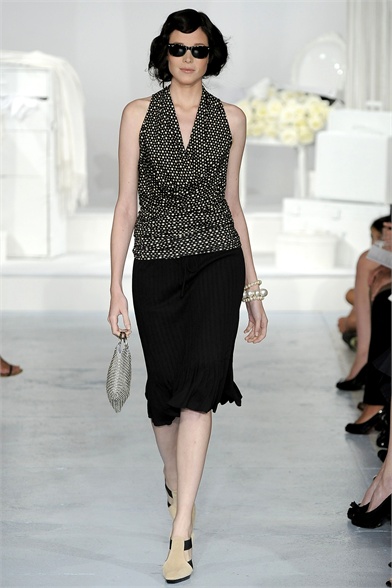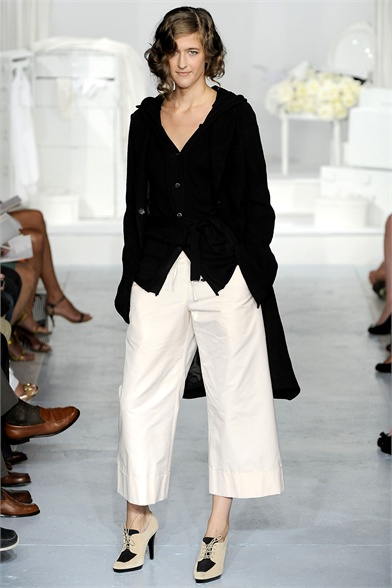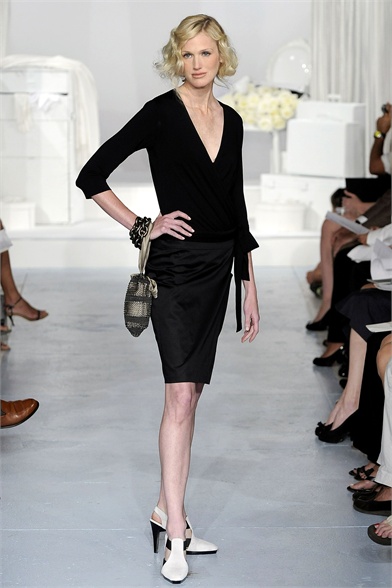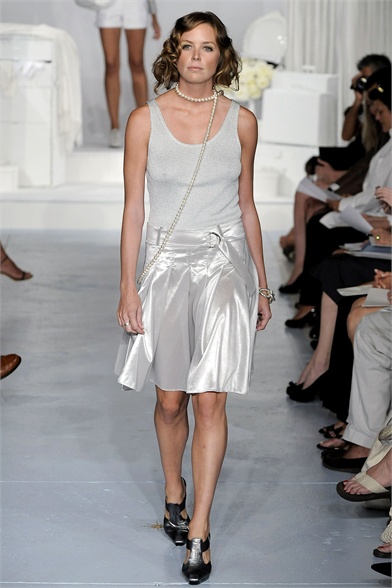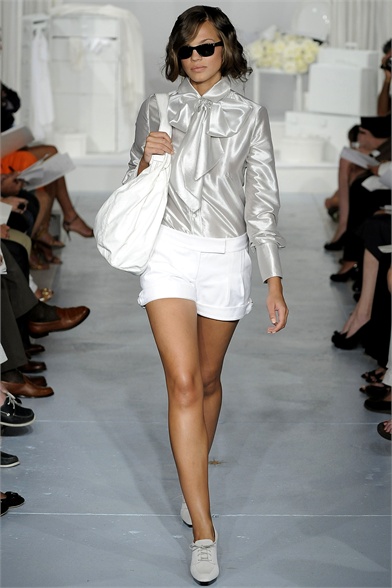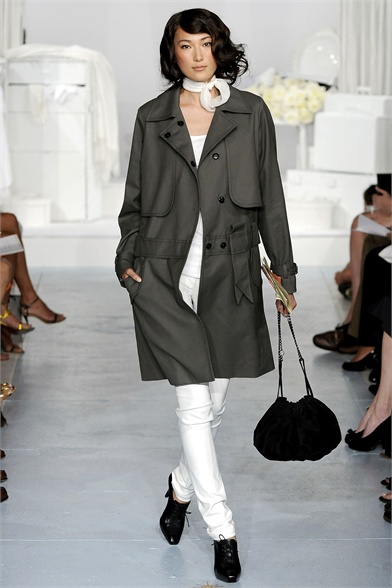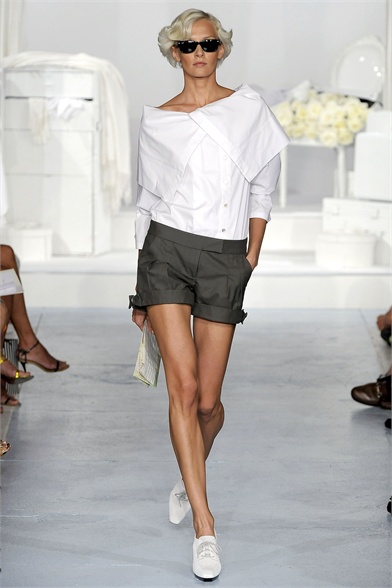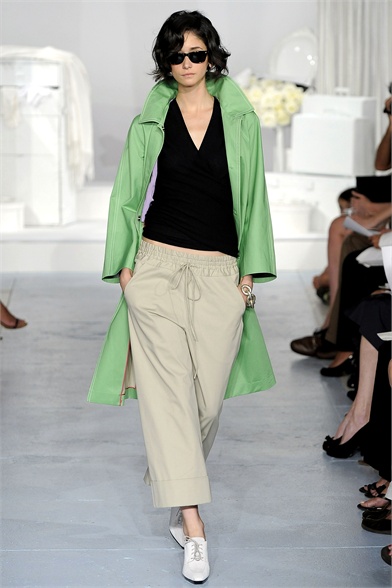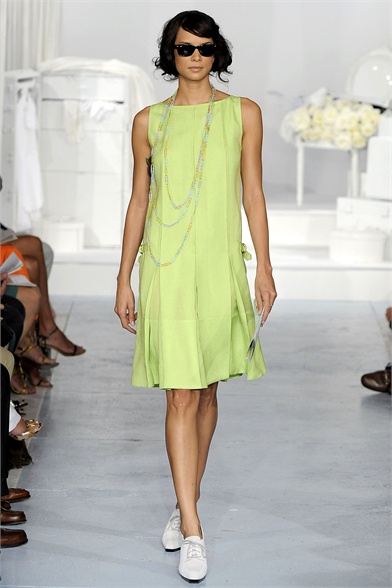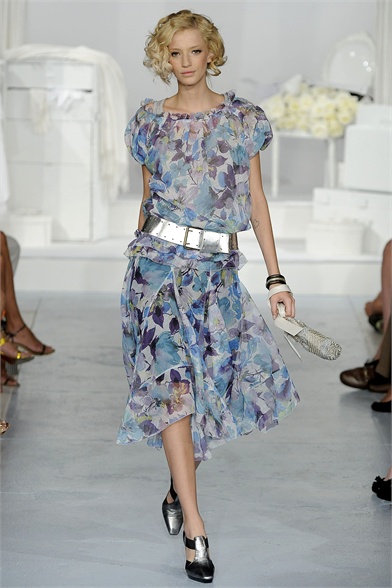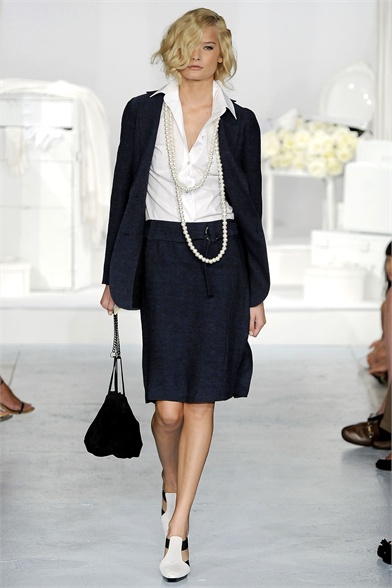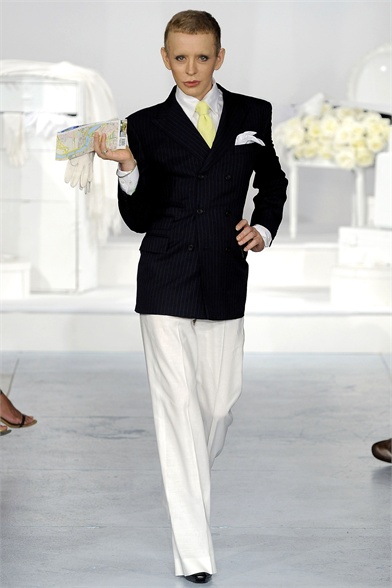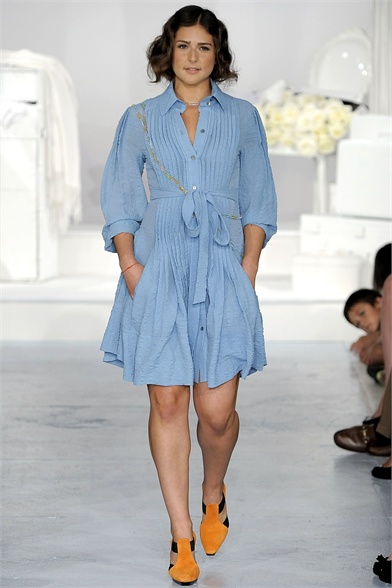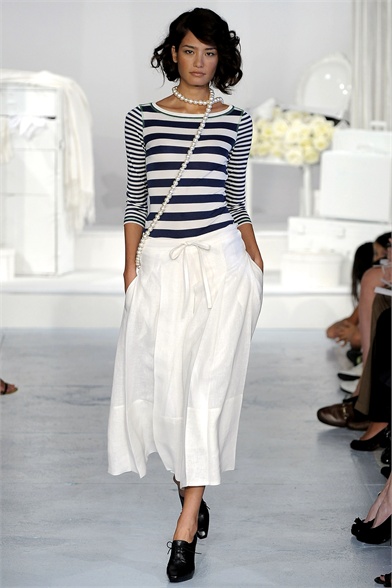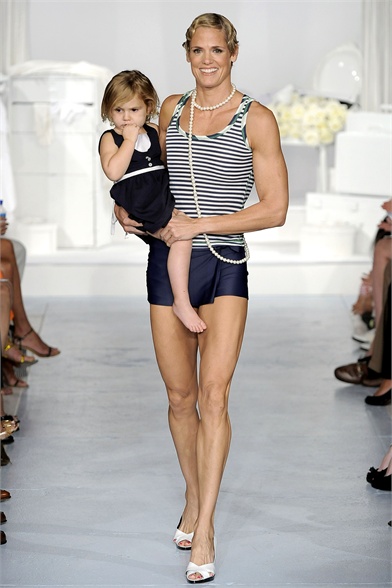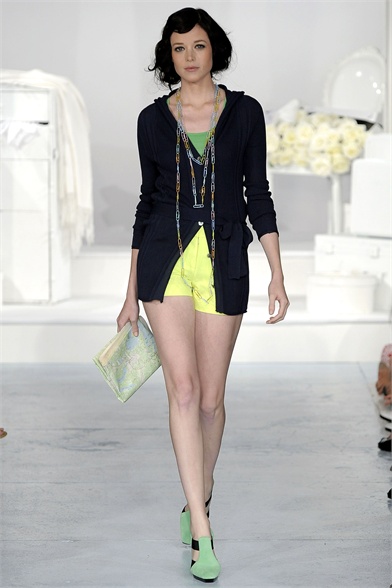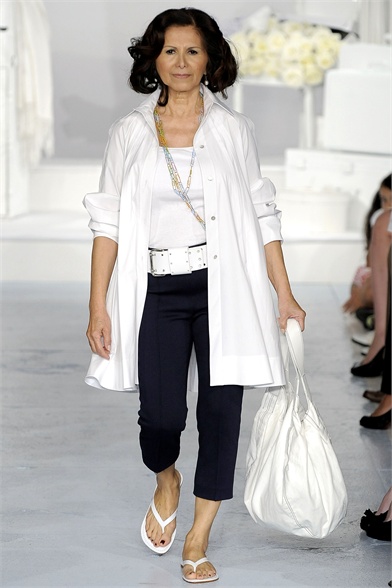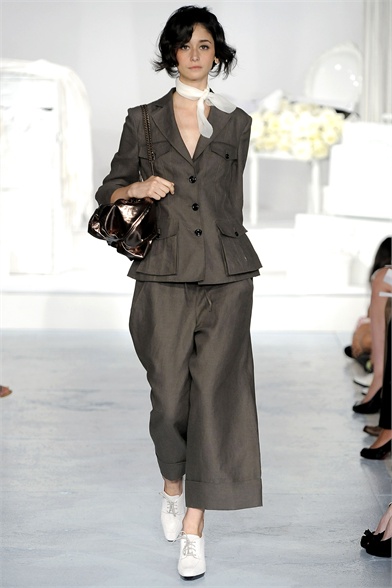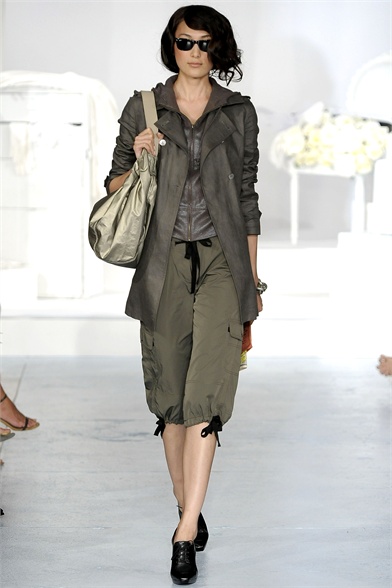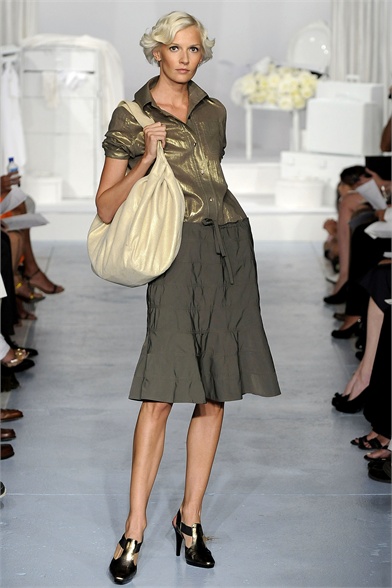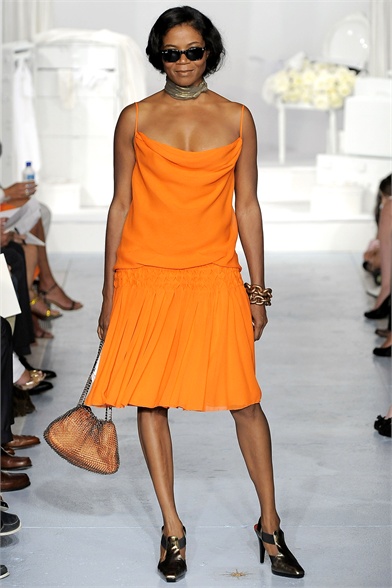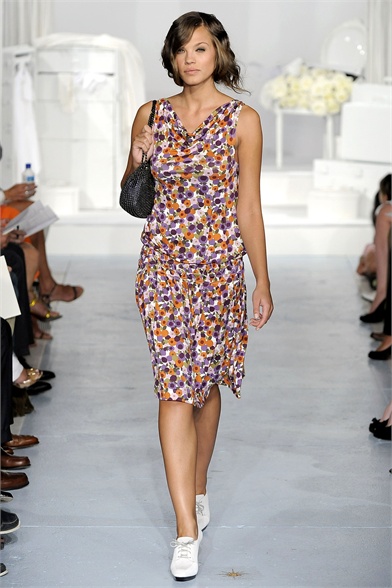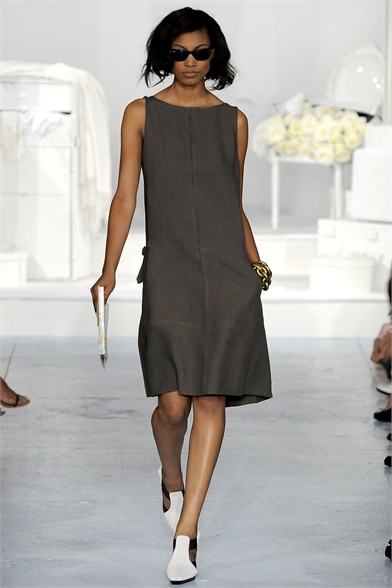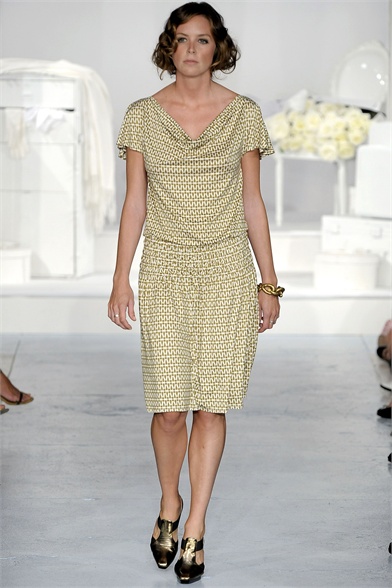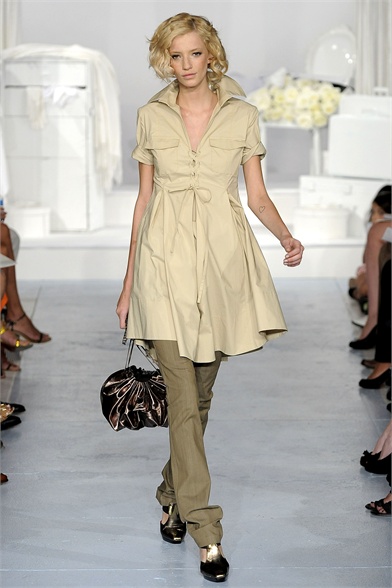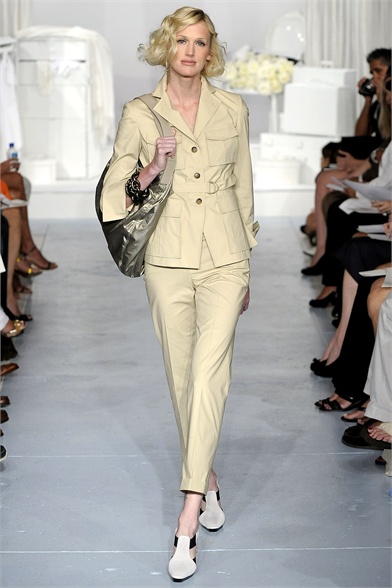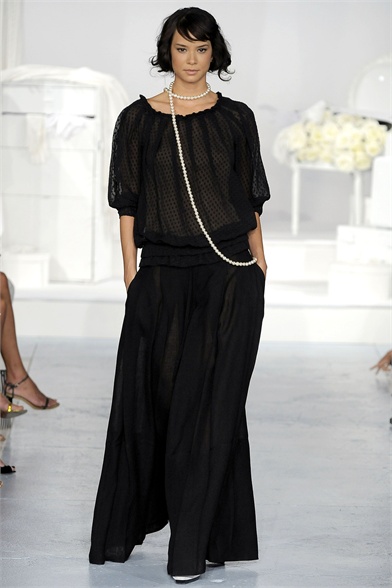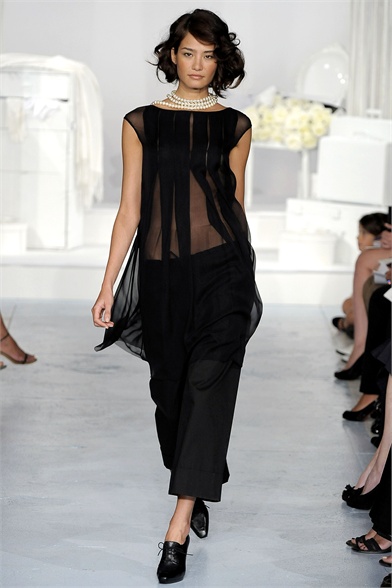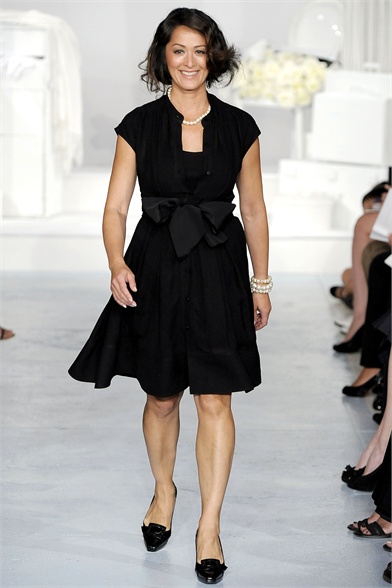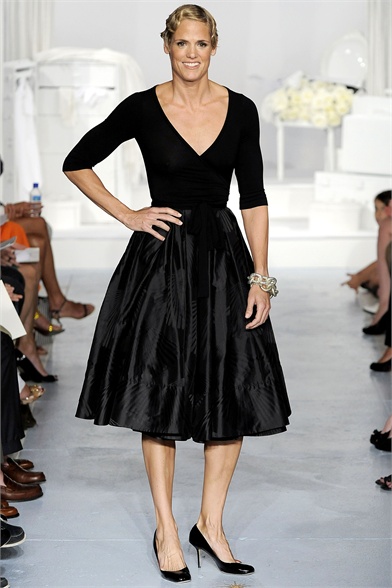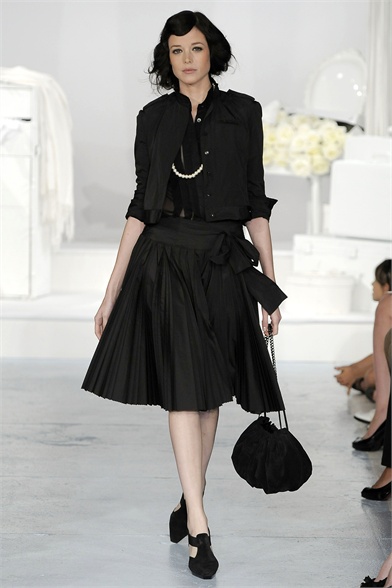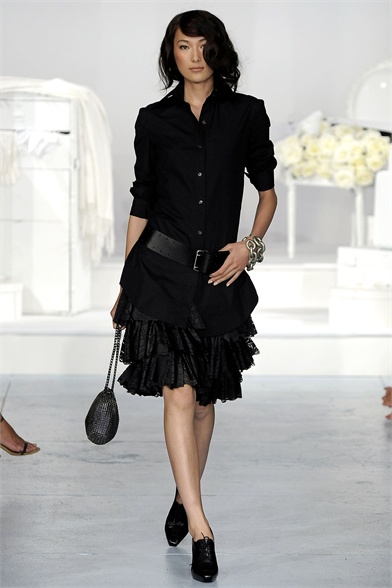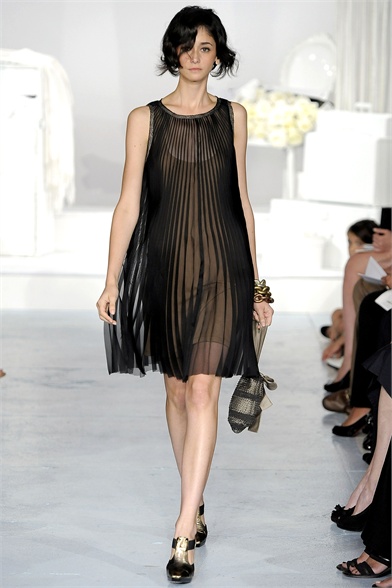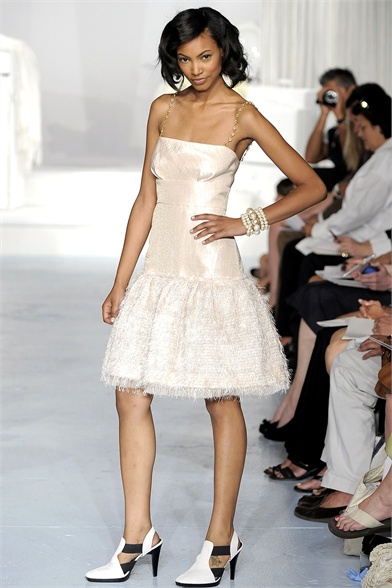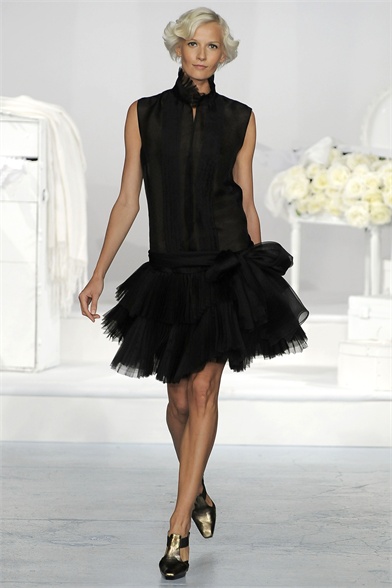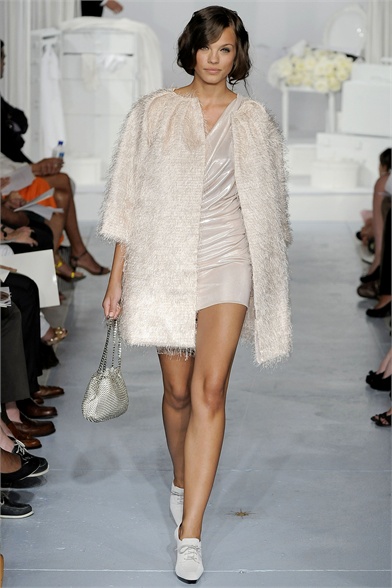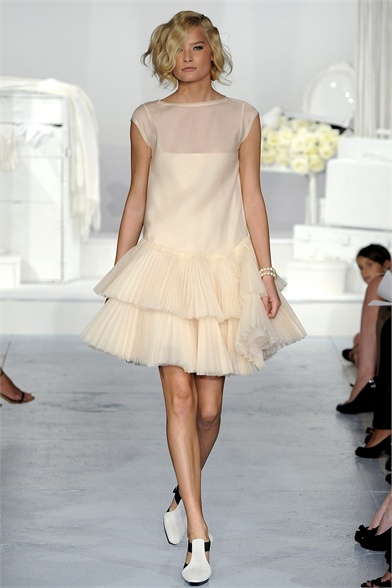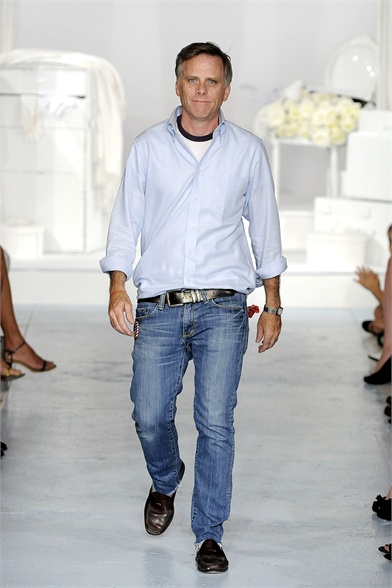 Mr. Nolan was fond of highlighting how wearable his clothes were by hiring nonprofessional models, like a retired New York City police detective, the captain of a Fire Island ferry and the swimmer Dara Torres.
But his most surprising political statement, at least in the eyes of his colleagues on Seventh Avenue, came in 2003, when he abruptly quit as the head designer of Anne Klein, where he had led a successful turnaround of the brand's image, to volunteer for the presidential campaign of Howard Dean, the former governor of Vermont.
Mr. Nolan said he had been disillusioned by the hesitancy of major designers to get involved in, or even talk about, politics — although there was little evidence that his own activism had negatively affected his career.
"Fashion is about image," Mr. Nolan said. "People I know are afraid to take political stands because they are afraid to turn off their customers."
Charles Craig Nolan was born on June 5, 1957, the fifth of nine children — all born within 10 years — of Philip Francis and Elizabeth Frances Nolan. Growing up in Brooklyn and Massapequa, N.Y., where his father worked as an insurance salesman, he expressed an interest in clothes at an early age, staying up all night on the occasion of a royal wedding to see the gown. He inspired some of his siblings to follow him into the fashion business.
After graduating from the Fashion Institute of Technology, Charles Nolan first worked for the dress houses Frank Tignino and Bill Haire, then designed licensed products for Bill Blass and Christian Dior, before taking on higher-profile roles at Ellen Tracy, in 1990, and Anne Klein, in 2001.
After Mr. Dean's campaign fizzled, Mr. Nolan decided to return to fashion with his own collection, which he started in 2004 with an exclusive deal with Saks Fifth Avenue and his own store at 30 Gansevoort Street. His collections demonstrated a skill for playing off classic American sportswear ideas, changing them slightly by pumping up the color, modernizing traditional coat shapes with textures like a popcorn knit instead of a flat wool melton, or covering a Fair Isle knit sweater in beads.
Somewhat out of character, he also had a fondness for the color red. In 2008 he showed a resort collection based on a combination of red, white and blue, on a runway that was covered in bunting.
"I love red — red is not a Republican issue," he said at one point during George W. Bush's presidency. "Listen, I'd be happy to have Ronald Reagan back at this point. By comparison, he and Nancy weren't that bad. She liked clothes."
Source:
http://www.nytimes.com/2011/01/31/fashion/31nolan.html?_r=1&#h[]
(By Eric Wilson,A version of this article appeared in print on January 31, 2011, on page B7 of the New York edition.)
Further Readings:
The Best Little Boy in the World Grows Up by Andrew Tobias
Paperback: 288 pages
Publisher: Ballantine Books; Reprint edition (December 7, 1999)
Language: English
ISBN-10: 0345423798
ISBN-13: 978-0345423795
Amazon:
The Best Little Boy in the World Grows Up
John Reid's The Best Little Boy in the World was hailed as a classic memoir of growing up gay in a straight world. But "John Reid" didn't write it. Years would pass before the writer could reveal his true identity as Andrew Tobias, America's bestselling financial guru, author of The Only Investment Guide You'll Ever Need. Now, twenty-five years later, Tobias, proud to use his real name, brings his remarkable life story up to date.
Writing with his customary charm and frank humor, Tobias tells of love affairs and heartbreak, hot New York parties and tough political battles, the excitement of genuine social change and the tragedy of seeing dear friends die young. Here too are the unforgettable scenes of Tobias revealing his sexual orientation not only to his parents but to the president of the United States.
The author is an irresistible companion as he shares with us his proud stories, embarrassing confessions, and hilarious musings on "the homosexual lifestyle." Witty, heartfelt, and wonderfully affirming in every sense, this is Andrew Tobias's finest book to date.
This journal is friends only. This entry was originally posted at http://reviews-and-ramblings.dreamwidth.org/3440017.html. If you are not friends on this journal, Please comment there using OpenID.
elisa_rolle
Appointments
2013 LGBT Rainbow Awards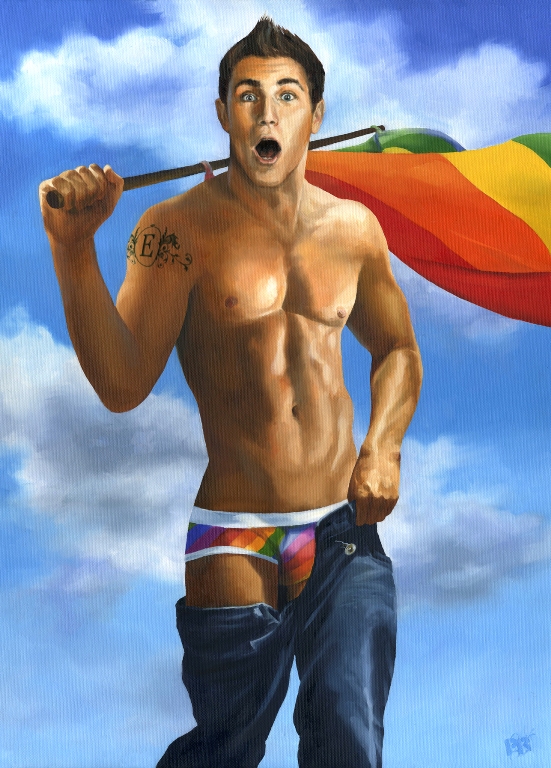 2013 Guidelines
2013 Winners
In the Spotlight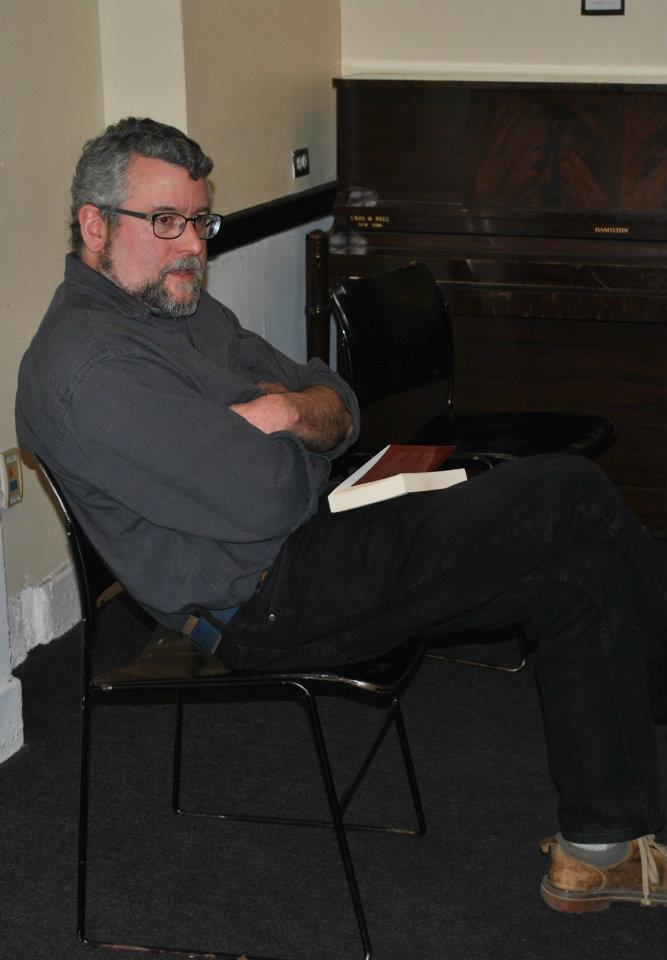 Top 100 Gay Novels List - Simple

Top 100 Gay Novels List - Wanted
Art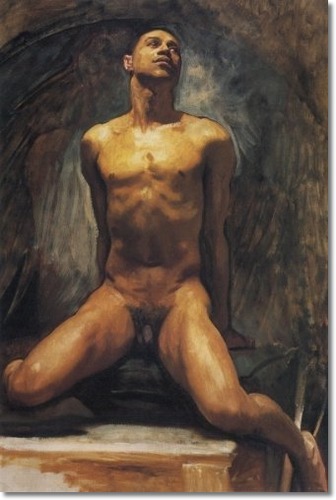 Previous Appointments Visual Summary
Gay Themed Movie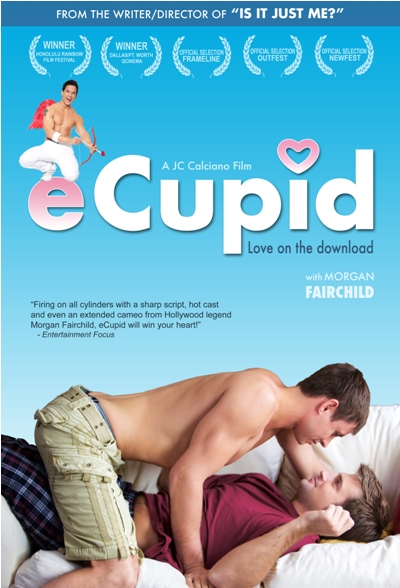 Previous Appointments Visual Summary
The Inside Reader


Previous Appointments Visual Summary

Top 100 Inside Readers Novels
LGBT Fashion Designers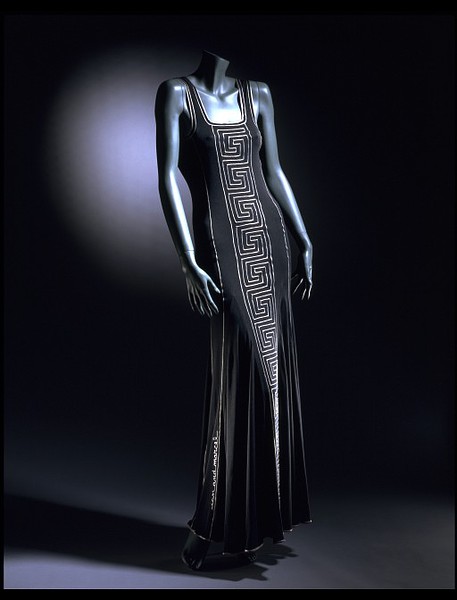 Previous Appointments Visual Summary
Gay Romance Challenge

Gay Commercial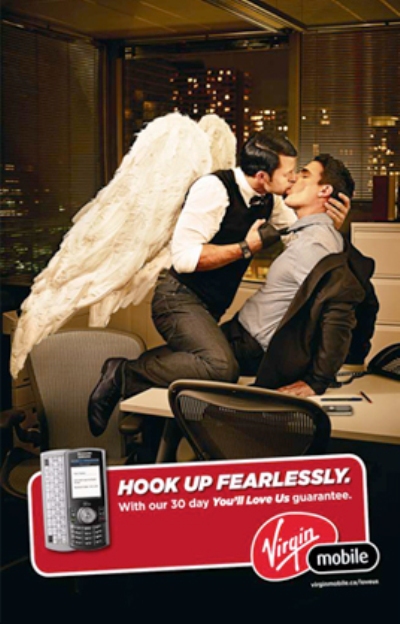 Around the World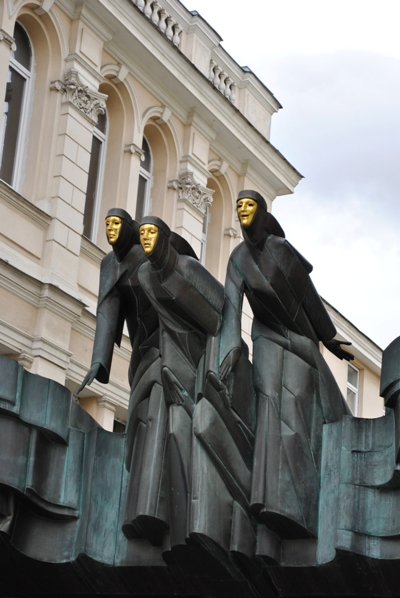 visited 20 states (8.88%)
Create your own visited map of The World
visited 15 states (30%)
Create your own visited map of The United States
Gay Classics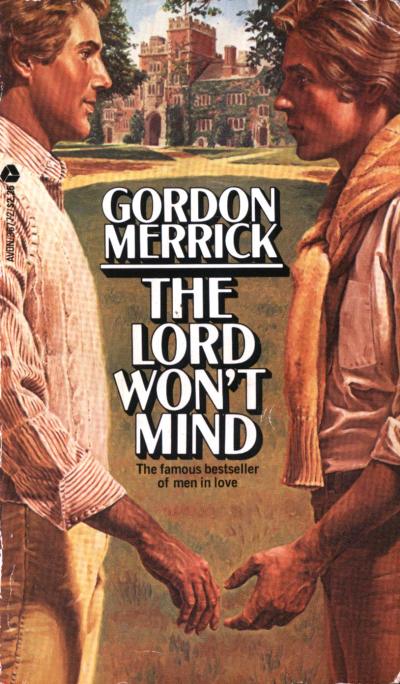 Previous Appointments Visual Summary
Romance History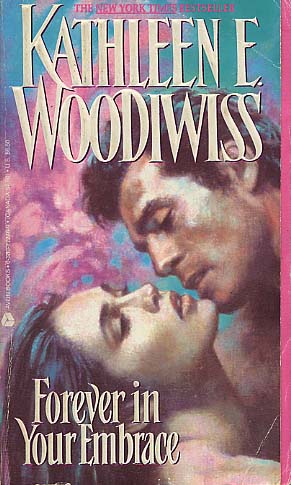 Previous Appointments Visual Summary
Main Tags
Characters:
Alpha Males
,
Cinderfellas (from rags to riches...)
,
Friends (with benefits)
,
Multicultural Lovers
,
Pretty... Men! (hustlers)
&
Virgins (at least in one way)
Dream Lovers:
Cowboys
,
Pirates
&
Sheikhs
Erotica (M/F)
Genres:
Contemporary
,
Fantasy
,
Futuristic
,
Historical
&
Paranormal
Length:
Short Story
,
Novella
&
Novel
Men in Uniform:
Cops / Detectives / PIs
,
Firefighters
&
Military
Non Conventional Lovers:
Elves, Gods, Deity & Witches
,
Furry Lovers
,
Shapeshifters
&
Vampires
Otherwordly Lovers:
Angels
,
Demons
&
Ghosts
Possible Futures:
Apocalypse Now
&
Back to the Future
Relationships:
Bondage / Submission
,
Breeches Rippers
,
Coming of Age
,
Disability
,
Gay for You
,
Male Pregnancy
,
May / December
,
Ménage a trois (or more...)
,
Silver Romance
&
Twincest
Settings:
Art World
,
College
,
Medical Romance
,
Office Affairs
,
Seasonal Romance
,
Show Business
&
Sports
Yaoi (manga)
From Movie to Novel (and viceversa)
Top 100 Gay Novels List
Secondary Tags
ActivistActorArtist
: illustrator, painter, photographer, sculptor
Author
: novelist, playwright, poet, screenwriter, writer
Dancer
: dance, choreographer
Designer
: architect, costumer, fashion designer, graphic designer, hairstylist, makeup artist, set designer, tailor
Director
: director, stage director
Eccentric
: aristocrat, art collector, drag queen, explorer, female impersonator, heir/heiress, hostess, lover, muse, prostitute, socialite, spy, survivor
Essayist
: anthropologist, archivist, biologist, columnist, critic, editor, educator, historian, journalist, lecturer, librarian, linguistic, philosopher, professor, psychoanalyst, psychologist, psychotherapist, publisher, reporter, researcher, scholar, sexologist, sociologist, teacher, theorist
Leader
: commander, emperor, judge, monarch, officer, politician, senator, statistician, warrior
ModelMusician
: arranger, composer, conductor, lyricist, pianist, singer, songwriter, violinist
Producer
: producer, manager, entrepreneur
Sport
Preditors & Editors Poll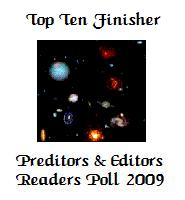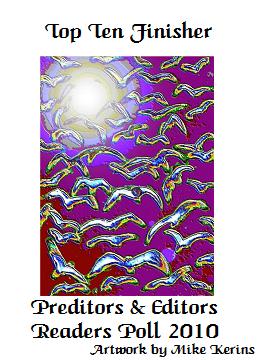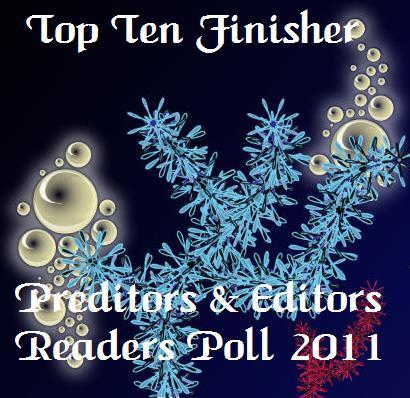 Amazon Profile
My Associate Amazon Store
Goodreads Profile
Top reviewer
Best reviewer
Top user
Top librarian
Most followed
Library Thing Helper Badgers
(Gold Medal) Helper for contributions to any area of LibraryThing
(Gold Medal) Common Knowledge for contributions to Common Knowledge
(Gold Medal) Work Combination for help maintaining LibraryThing's work system
(Silver Medal) Author Combination for help combining author names together
(Bronze Medal) Distinct authors for splitting homonymous authors into distinct authors
Publishers
List of LGBT publishers (for reviews look the Tags section)

Detailed List
Ego Surfing

Who links me
Statistics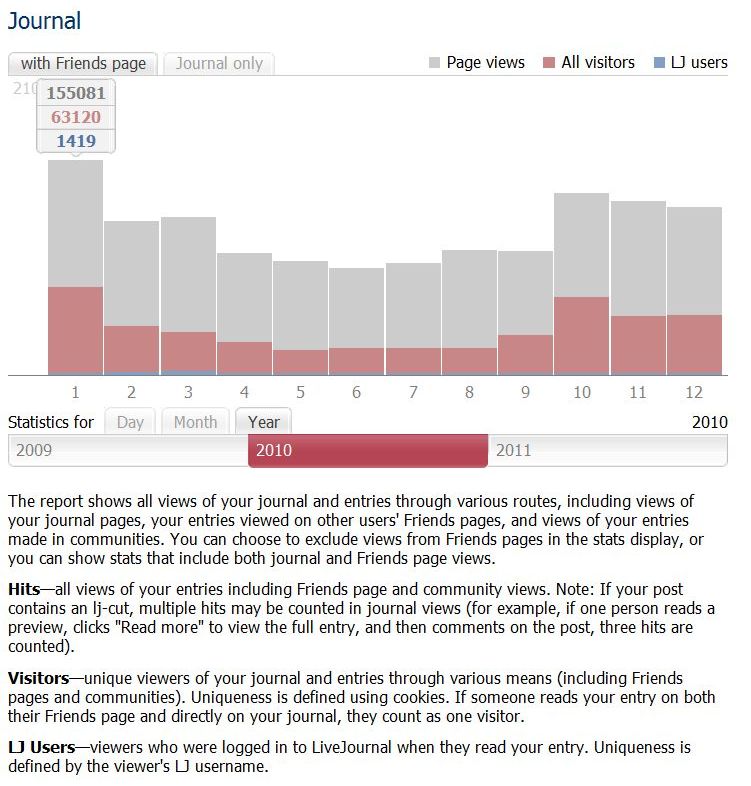 ClustrMaps

Site Meter

Disclaimer
All cover art, photo and graphic design contained in this site are copyrighted by the respective publishers and authors. These pages are for entertainment purposes only and no copyright infringement is intended. Should anyone object to our use of these items please contact by email the LJ's owner.
This is an amateur blog, where I discuss my reading, what I like and sometimes my personal life. I do not endorse anyone or charge fees of any kind for the books I review. I do not accept money as a result of this blog.
I'm associated with Amazon/USA Affiliates Programs.
Books reviewed on this site were usually provided at no cost by the publisher or author. However, some books were purchased by the reviewer and not provided for free. For information on how a particular title was obtained, please contact by email the LJ's owner.