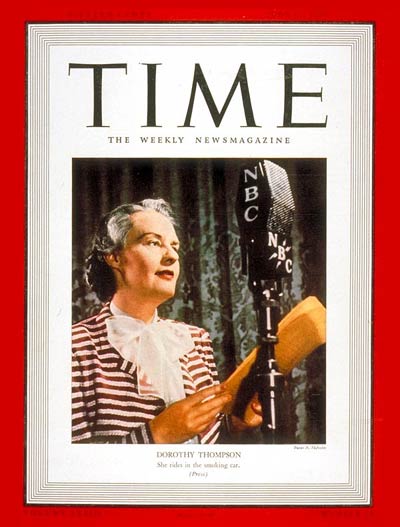 Dorothy Thompson (9 July 1893 – 30 January 1961) was an American journalist and radio broadcaster, who in 1939 was recognized by Time magazine as the second most influential woman in America next to Eleanor Roosevelt. She is notable as the first American journalist to be expelled from Nazi Germany in 1934 and as one of the few women news commentators on radio during the 1930s. Many fondly referred to her as the "First Lady of American Journalism."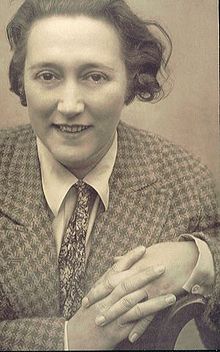 Thompson had a number of affairs with women, including German writer Christa Winsloe (Winsloe joined the French Resistance and with a woman companion, she was shot and killed by four Frenchmen in a forest near the country town of Cluny on June 10, 1944) and Gertrude Van Vranken Franchot Tone (16 Nov 1876, Titusville, Crawford, PA - 16 Apr 1953, Los Angeles Co, CA), mother of actor Franchot Tone.
She was married three times, most famously to second husband and Nobel Prize in literature winner Sinclair Lewis. Thompson married Sinclair Lewis in 1928 and acquired a house in Vermont. They had one son, Michael Lewis, born in 1930. The couple divorced in 1942. In 1923 she married her first husband, Hungarian Joseph Bard; they divorced in 1927. She married her third husband, the artist Maxim Kopf, in 1945, and they were married until Kopf's death in 1958.
Dorothy Thompson was born in Lancaster, New York, in 1894 to Margaret and Peter Thompson. Margaret died when Dorothy was seven (in 1901), leaving Peter, a Methodist preacher, to raise his daughter alone. Peter soon remarried, but Dorothy did not get along with his new wife, Elizabeth Abbott Thompson. In 1908, Peter sent Dorothy to Chicago to live with his two sisters to avoid further conflict. Here, she attended Lewis Institute for two years before transferring to Syracuse University as a junior. At Syracuse, she studied politics and economics and graduated with a degree in 1914. Because she had the opportunity to be educated, unlike many women of the time, Thompson felt strongly that she had a social obligation to fight for women's suffrage in the United States, which would become the base of her ardent political beliefs. Shortly after graduation, Thompson moved to Buffalo, New York and became involved in the women's suffrage campaign. She worked there until 1920, when she went abroad to pursue her journalism career.
After working for women's suffrage in the United States, Dorothy Thompson relocated to Europe in 1920 to pursue her journalism career. She was interested in the early Zionism movement. Her big break occurred when she visited Ireland in 1920 and was the last to interview Terence MacSwiney, one of the major leaders of the Sinn Féin movement. It was the last interview MacSwiney gave before he was arrested days later and died two months after that. Because of her success abroad, she was appointed Vienna correspondent for the Philadelphia Public Ledger. While working in Vienna, Thompson focused on becoming fluent in German. In 1925, she was promoted to Chief of the Central European Service for the Public Ledger (Philadelphia). She resigned in 1927 and not long after, the New York Post appointed her head of its Berlin bureau in Germany. According to her biographer, Peter Kurth, Thompson was "the undisputed queen of the overseas press corps, the first woman to head a foreign news bureau of any importance."
During this time Thompson cultivated many literary friends, particularly among exiled German authors.
Thompson's most significant work abroad took place in Germany in the early 1930s. While working in Munich, Thompson met and interviewed Adolf Hitler for the first time in 1931. This would be the basis for her subsequent book, I Saw Hitler. She wrote about the dangers of Hitler winning power in Germany. Thompson described Hitler in the following terms: "He is formless, almost faceless, a man whose countenance is a caricature, a man whose framework seems cartilaginous, without bones. He is inconsequent and voluble, ill poised and insecure. He is the very prototype of the little man." Later, when the full force of Nazism had crashed over Europe, Thompson was asked to defend her "Little Man" remarks; it seemed she had underestimated Hitler. The National Socialists considered both the book and her articles offensive and in August 1934, Thompson was expelled from Germany. She was the first journalist of either gender to be kicked out.
In 1936 Thompson began writing "On the Record," an incredibly successful syndicated newspaper column. It was read by over ten million people and carried by more than 170 papers. She also wrote a monthly column for the Ladies' Home Journal. Thompson wrote a monthly article for the Ladies' Home Journal for twenty-four years (1937–1961); its topics were far removed from war and politics, focusing on gardening, children, art, and other domestic and women's-interest topics.
Around the time same as she started "On the Record", NBC hired Thompson as a news commentator. She began in 1936 and remained with NBC until 1938. Her radio broadcasts went on to become some of the most popular in the United States, making her one of the most sought after female public speakers of her time. When Adolf Hitler invaded Poland in 1939, Thompson went on the air for fifteen consecutive days and nights.
In 1938, Dorothy Thompson championed the cause of a Polish-German Jew Herschel Grynszpan, whose assassination in Paris of a minor German diplomat, Ernst vom Rath, had been used as propaganda by the Nazis to trigger the events of Kristallnacht in Germany. Thompson's broadcast on NBC radio was heard by millions of listeners, and led to an outpouring of sympathy for the young assassin. Under the banner of the Journalists' Defense Fund, over $40,000 USD was collected, enabling famed European lawyer Vincent de Moro-Giafferi to take up Grynszpan's case. The assassination inspired the composer Michael Tippett to write his oratorio A Child of Our Time as a plea for peace, and as a protest against the persecution of the Jewish people in Nazi Germany. Its haunting use of Negro spirituals to allude to the subjugation of the Jews was particularly innovative.
As Hitler waged war on the Bolsheviks, Thompson took the world stage. She was featured on the cover of Time (magazine) that same year, with an accompanying picture of her speaking into an NBC radio microphone. The article was captioned "she rides in the smoking car" and it named her the second most popular and influential woman in the country behind Eleanor Roosevelt. She was one of the most respected women of her age. This same article explained Thompson's influence: "Dorothy Thompson is the U. S. clubwoman's woman. She is read, believed and quoted by millions of women who used to get their political opinions from their husbands, who got them from Walter Lippmann."
In Woman of the Year (1942) Katharine Hepburn played Tess Harding, a character directly based on Dorothy Thompson. The Broadway musical is based on Thompson as well, this time played by Lauren Bacall.
Thompson died, aged 67, in Lisbon, Portugal.
Source:
http://en.wikipedia.org/wiki/Dorothy_Thompson
Further Readings:
Dangerous Ambition: Rebecca West and Dorothy Thompson: New Women in Search of Love and Power by Susan Hertog
Hardcover: 512 pages
Publisher: Ballantine Books; First Edition edition (November 8, 2011)
Language: English
ISBN-10: 0345459865
ISBN-13: 978-0345459862
Amazon:
Dangerous Ambition: Rebecca West and Dorothy Thompson: New Women in Search of Love and Power
Born in the 1890s on opposite sides of the Atlantic, friends for more than forty years, Dorothy Thompson and Rebecca West lived strikingly parallel lives that placed them at the center of the social and historical upheavals of the twentieth century. In Dangerous Ambition, Susan Hertog chronicles the separate but intertwined journeys of these two remarkable women writers, who achieved unprecedented fame and influence at tremendous personal cost.
American Dorothy Thompson was the first female head of a European news bureau, a columnist and commentator with a tremendous following whom Time magazine once ranked alongside Eleanor Roosevelt as the most influential woman in America. Rebecca West, an Englishwoman at home wherever genius was spoken, blazed a trail for herself as a journalist, literary critic, novelist, and historian. In a prefeminist era when speaking truth to power could get anyone—of either gender—ostracized, blacklisted, or worse, these two smart, self-made women were among the first to warn the world about the dangers posed by fascism, communism, and appeasement.
But there was a price to be paid, Hertog shows, for any woman aspiring to such greatness. As much as they sought voice and power in the public forum of opinion and ideas, and the independence of mind and money that came with them, Thompson and West craved the comforts of marriage and home. Torn between convention and the opportunities of the new postwar global world, they were drawn to men who were as ambitious and hungry for love as themselves: Thompson to the brilliant, volatile, and alcoholic Nobel Prize winner Sinclair Lewis; West to her longtime lover H. G. Wells, the lusty literary eminence whose sexual and emotional demands doomed any chance they may have had at love. Tragically, both arrangements produced troubled sons, whose anger and jealousy at their mothers' iconic fame eroded their sense of personal success.
Brimming with fresh insights obtained from previously sealed archives, this penetrating dual biography is a story of twinned lives caught up in the crosscurrents of world events and affairs of the heart—and of the unique trans-Atlantic friendship forged by two of the most creative and complex women of their time.
More LGBT History at my website:
www.elisarolle.com/
, My Ramblings/Gay Classics
This journal is friends only. This entry was originally posted at http://reviews-and-ramblings.dreamwidth.org/3440249.html. If you are not friends on this journal, Please comment there using OpenID.
elisa_rolle
Appointments
2014 LGBT Rainbow Awards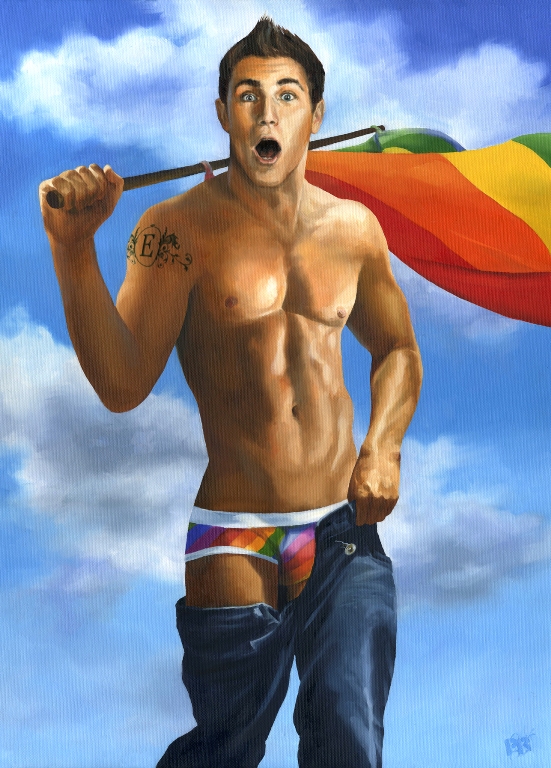 2014 Guidelines
2013 Winners
In the Spotlight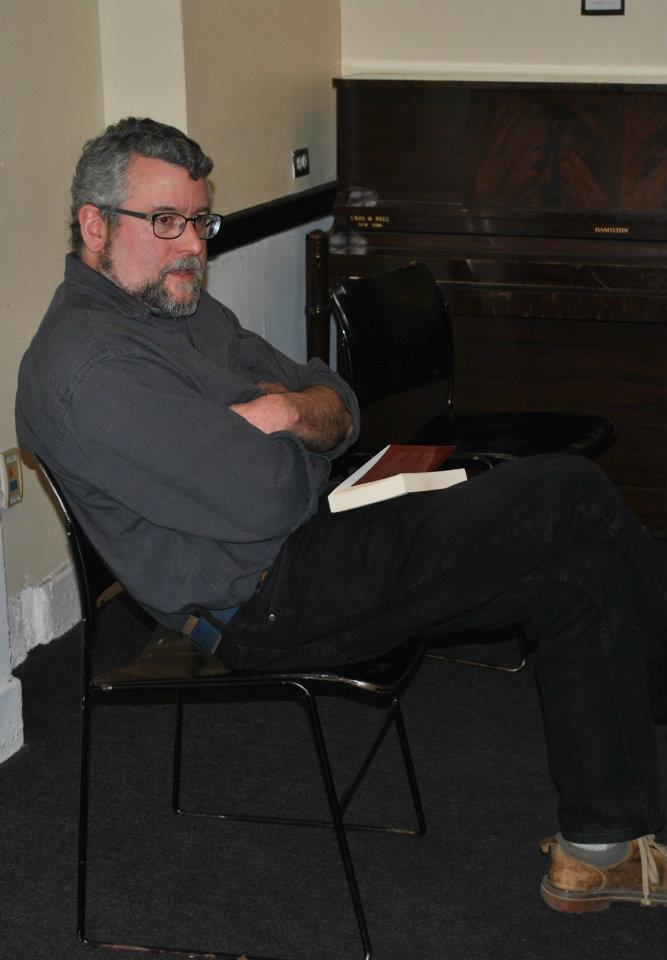 Top 100 Gay Novels List - Simple

Top 100 Gay Novels List - Wanted
Art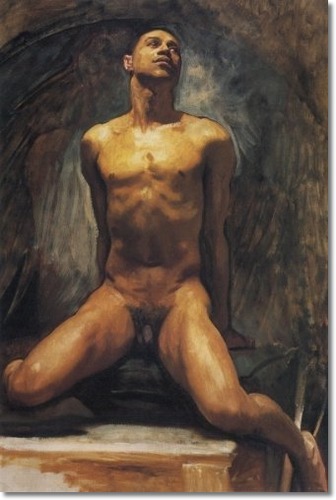 Previous Appointments Visual Summary
Gay Themed Movie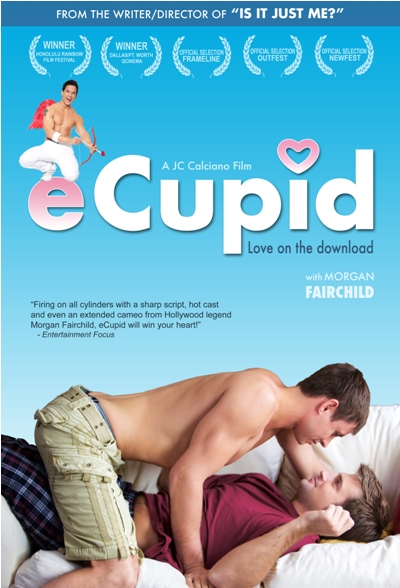 Previous Appointments Visual Summary
The Inside Reader


Previous Appointments Visual Summary

Top 100 Inside Readers Novels
LGBT Fashion Designers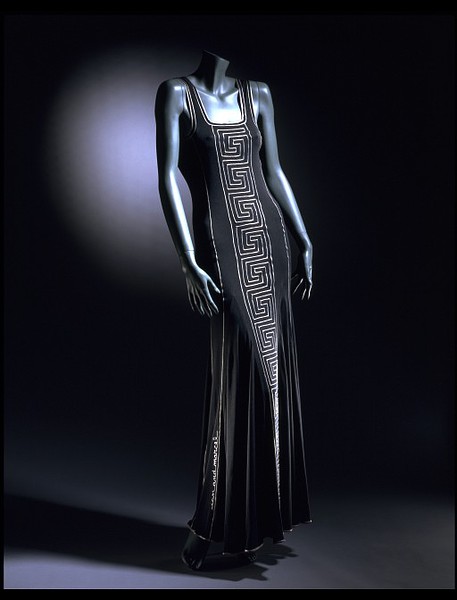 Previous Appointments Visual Summary
Gay Romance Challenge

Gay Commercial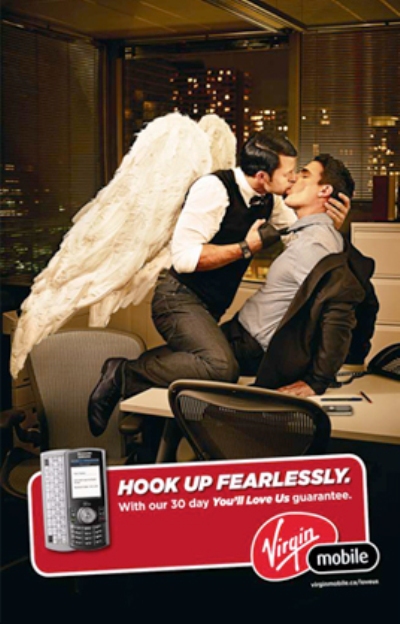 Around the World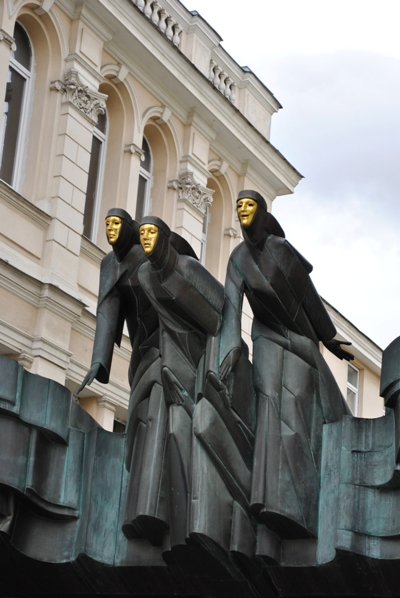 visited 20 states (8.88%)
Create your own visited map of The World
visited 15 states (30%)
Create your own visited map of The United States
Gay Classics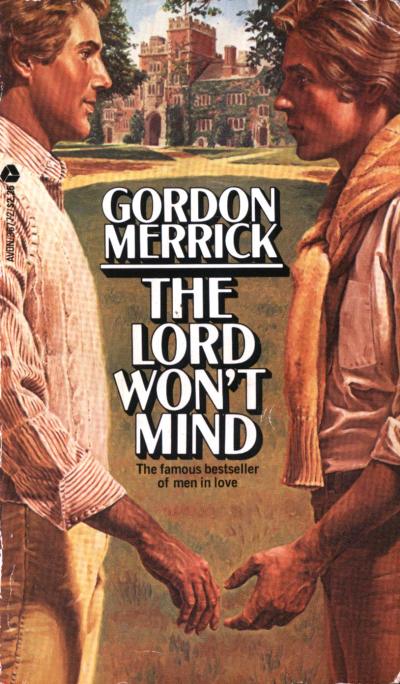 Previous Appointments Visual Summary
Romance History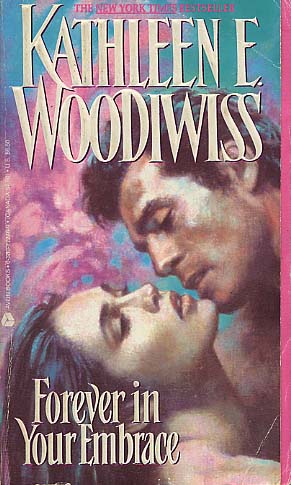 Previous Appointments Visual Summary
Main Tags
Characters:
Alpha Males
,
Cinderfellas (from rags to riches...)
,
Friends (with benefits)
,
Multicultural Lovers
,
Pretty... Men! (hustlers)
&
Virgins (at least in one way)
Dream Lovers:
Cowboys
,
Pirates
&
Sheikhs
Erotica (M/F)
Genres:
Contemporary
,
Fantasy
,
Futuristic
,
Historical
&
Paranormal
Length:
Short Story
,
Novella
&
Novel
Men in Uniform:
Cops / Detectives / PIs
,
Firefighters
&
Military
Non Conventional Lovers:
Elves, Gods, Deity & Witches
,
Furry Lovers
,
Shapeshifters
&
Vampires
Otherwordly Lovers:
Angels
,
Demons
&
Ghosts
Possible Futures:
Apocalypse Now
&
Back to the Future
Relationships:
Bondage / Submission
,
Breeches Rippers
,
Coming of Age
,
Disability
,
Gay for You
,
Male Pregnancy
,
May / December
,
Ménage a trois (or more...)
,
Silver Romance
&
Twincest
Settings:
Art World
,
College
,
Medical Romance
,
Office Affairs
,
Seasonal Romance
,
Show Business
&
Sports
Yaoi (manga)
From Movie to Novel (and viceversa)
Top 100 Gay Novels List
Secondary Tags
ActivistActorArtist
: illustrator, painter, photographer, sculptor
Author
: novelist, playwright, poet, screenwriter, writer
Dancer
: dance, choreographer
Designer
: architect, costumer, fashion designer, graphic designer, hairstylist, makeup artist, set designer, tailor
Director
: director, stage director
Eccentric
: aristocrat, art collector, drag queen, explorer, female impersonator, heir/heiress, hostess, lover, muse, prostitute, socialite, spy, survivor
Essayist
: anthropologist, archivist, biologist, columnist, critic, editor, educator, historian, journalist, lecturer, librarian, linguistic, philosopher, professor, psychoanalyst, psychologist, psychotherapist, publisher, reporter, researcher, scholar, sexologist, sociologist, teacher, theorist
Leader
: commander, emperor, judge, monarch, officer, politician, senator, statistician, warrior
ModelMusician
: arranger, composer, conductor, lyricist, pianist, singer, songwriter, violinist
Producer
: producer, manager, entrepreneur
Sport
Preditors & Editors Poll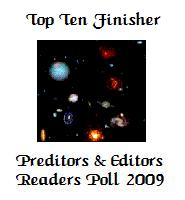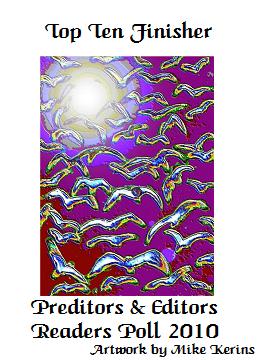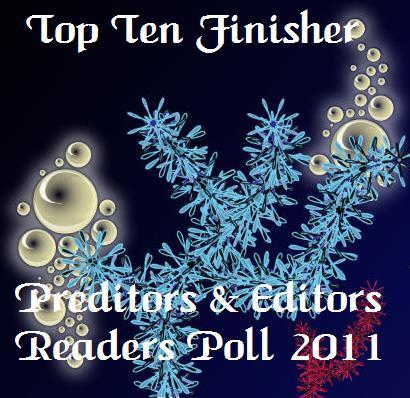 Amazon Profile
My Associate Amazon Store
Goodreads Profile
Top reviewer
Best reviewer
Top user
Top librarian
Most followed
Library Thing Helper Badgers
(Gold Medal) Helper for contributions to any area of LibraryThing
(Gold Medal) Common Knowledge for contributions to Common Knowledge
(Gold Medal) Work Combination for help maintaining LibraryThing's work system
(Silver Medal) Author Combination for help combining author names together
(Bronze Medal) Distinct authors for splitting homonymous authors into distinct authors
Publishers
List of LGBT publishers (for reviews look the Tags section)

Detailed List
Ego Surfing

Who links me
Statistics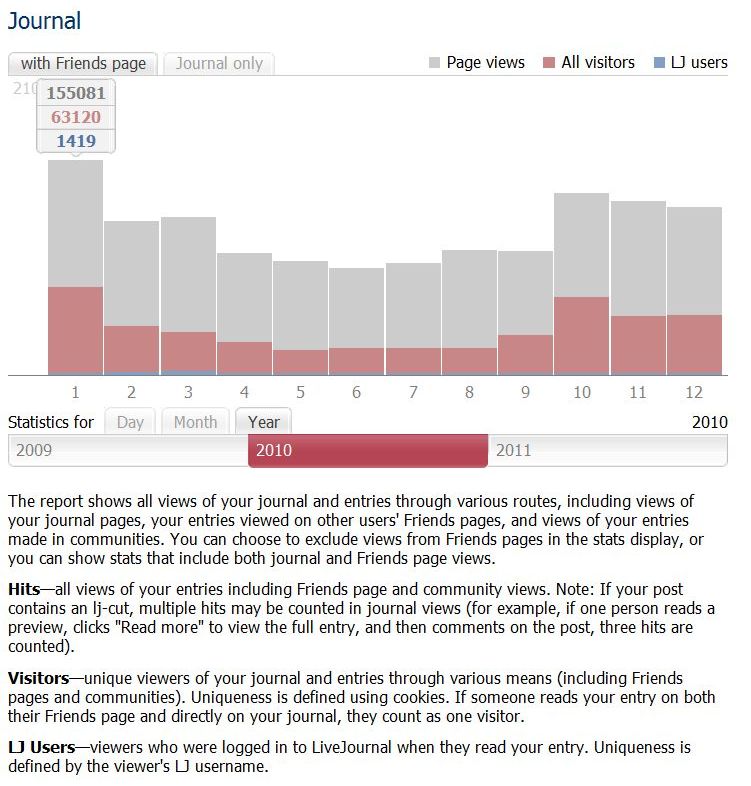 ClustrMaps

Site Meter

Disclaimer
All cover art, photo and graphic design contained in this site are copyrighted by the respective publishers and authors. These pages are for entertainment purposes only and no copyright infringement is intended. Should anyone object to our use of these items please contact by email the LJ's owner.
This is an amateur blog, where I discuss my reading, what I like and sometimes my personal life. I do not endorse anyone or charge fees of any kind for the books I review. I do not accept money as a result of this blog.
I'm associated with Amazon/USA Affiliates Programs.
Books reviewed on this site were usually provided at no cost by the publisher or author. However, some books were purchased by the reviewer and not provided for free. For information on how a particular title was obtained, please contact by email the LJ's owner.