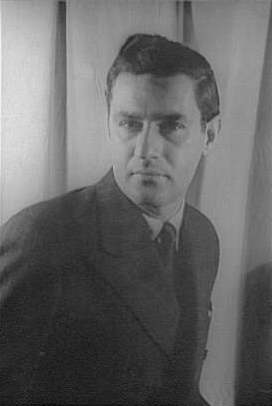 Gian Carlo Menotti (July 7, 1911 – February 1, 2007) was an Italian-American composer and librettist. Although he often referred to himself as an American composer, he kept his Italian citizenship.
He wrote the classic Christmas opera, Amahl and the Night Visitors, among about two dozen other operas intended to appeal to popular taste. He won the Pulitzer Prize for two of them: The Consul (1950) and The Saint of Bleecker Street (1955).
He founded the noted Festival dei Due Mondi (Festival of the Two Worlds) in 1958 and its American counterpart, Spoleto Festival USA, in 1977. In 1986 he commenced a Melbourne Spoleto Festival in Australia, but he withdrew after three years. (
Picture: Gian Carlo Menotti, photographed by Carl Van Vechten, 1944
)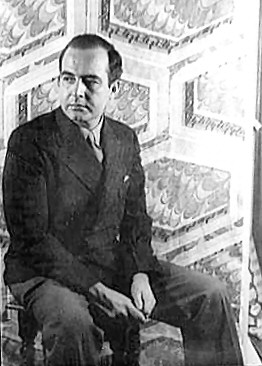 Samuel Barber was an American composer. He is one of the most celebrated composers of the 20th century; music critic Donal Henahan stated that "Probably no other American composer has ever enjoyed such early, such persistent and such long-lasting acclaim." He entered the Curtis Institute of Music in Philadelphia where he met Gian Carlo Menotti, who became his partner in life as well as in their shared profession. Gian Carlo Menotti supplied the libretto (text) for Barber's opera, Vanessa. They were together from 1929 until Barber's death, in 1981, 52 years. (
Picture: Samuel Barber, photographed by Carl Van Vechten, 1944
)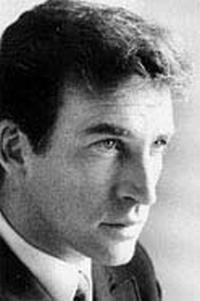 It was around 1949 that Thomas Schippers met the composer Gian Carlo Menotti while accompanying a singer for an audition. This eventually led to a long term collaboration with Menotti. Following the 1950 premiere of Menotti's opera The Consul, Schippers began conducting it on Broadway and in 1951 directed the milestone premiere television performance of Menotti's Christmas Opera Amahl and the Night Visitors broadcast live on national television on Dec. 24. Schippers died of lung cancer in 1947. Even if Menotti was still in a relationship with Barber, and Schippers married (and the marriage was an happy one), Menotti and Schippers were together from 1949 until Schippers's death in 1977, 28 years. (
Picture: Thomas Schippers
)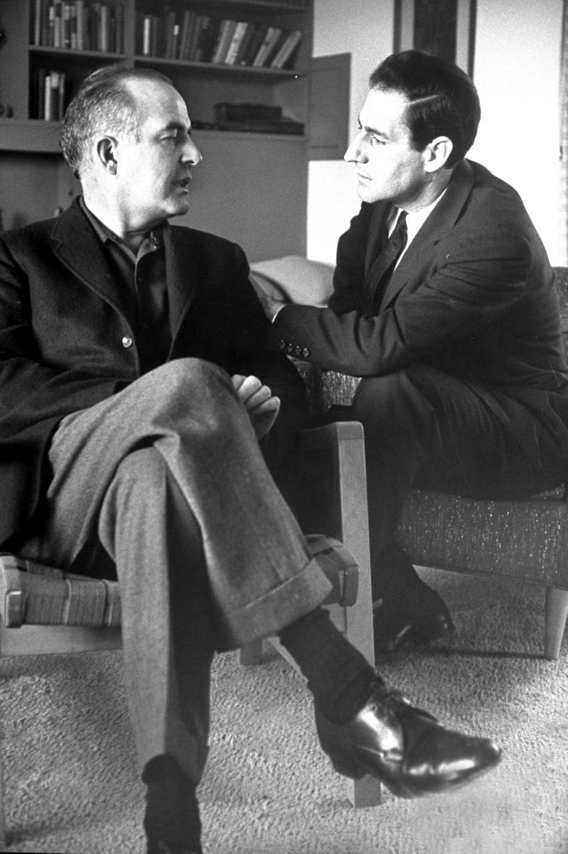 Gian Carlo Menotti and Samuel Barber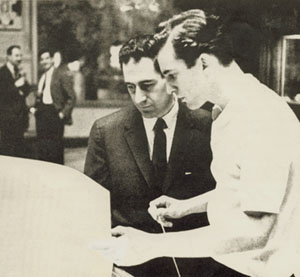 Gian Carlo Menotti and Thomas Schippers
Born in Cadegliano-Viconago, Italy, near Lake Maggiore and the Swiss border, Menotti was the sixth of eight children of Alfonso and Ines Menotti, his father being a coffee merchant. Menotti began writing songs when he was seven years old, and at eleven wrote both the libretto and music for his first opera, The Death of Pierrot. He began his formal musical training at the Milan Conservatory in 1923.
Following her husband's death, Ines Menotti went to Colombia in a futile attempt to salvage the family's coffee business. She took Gian Carlo with her, and in 1928 she enrolled him at Philadelphia's Curtis Institute of Music, but she returned to Italy. Armed with a letter of introduction from the wife of Arturo Toscanini, Gian Carlo studied composition at Curtis under Rosario Scalero. Fellow students at Curtis included Leonard Bernstein and Samuel Barber. Barber became Menotti's lover and partner in life and in work; with Menotti crafting the libretto for Barber's most famous opera, Vanessa, which premiered at the Metropolitan Opera in 1958. As a student, Menotti spent much of his time with the Samuel Barber family in West Chester, Pennsylvania. After graduation, the two men bought a house together in Mount Kisco, New York, which they named "Capricorn" and shared for over forty years. It was at Curtis that Menotti wrote his first mature opera, Amelia Goes to the Ball (Amelia al Ballo), to his own Italian text. The Island God (which he suppressed, though its libretto was printed by the Metropolitan Opera and can be found in many libraries) and The Last Savage were the only other operas he wrote in Italian, the rest being in English. Like Wagner, he wrote the libretti of all his operas. His most successful works were composed in the 1940s and 1950s. Menotti also taught at the Curtis Institute of Music. Music critic Joel Honig served as his personal secretary during the late 1950s.
Menotti founded the Festival of Two Worlds in Spoleto, Italy in 1958, and its companion festival in Charleston, South Carolina in 1977. For three weeks each summer, Spoleto is visited by nearly a half-million people. These festivals were intended to bring opera to a popular audience and helped launch the careers of such artists as singer Shirley Verrett and choreographers Paul Taylor and Twyla Tharp. He left Spoleto USA in 1993 to take the helm of the Rome Opera, and in 1986, he extended the concept to a Spoleto Festival in Melbourne, Australia. Menotti was the artistic director during the period of 1986-88, but after three festivals there, he decided to withdraw – and took the naming rights with him. While he was in Melbourne, however, he put the finishing touches to his opera Goya. The Melbourne Spoleto Festival has now become the Melbourne International Arts Festival.
In 1974, Menotti adopted Francis "Chip" Phelan, an American actor and figure skater he had known since the early 1960s. In the same year, Menotti – persuaded by the good acoustics of the main room - bought Yester House, in the village of Gifford, East Lothian, in Scotland, the ancestral home of the marquesses of Tweeddale. While there, he jokingly referred to himself as "Mr McNotti".
In 1984 Menotti was awarded a Kennedy Center Honor for achievement in the arts, and in 1991 he was chosen Musical America's "Musician of the Year". In addition to composing operas to his own texts, on his own chosen subject matter, Menotti directed most productions of his work.
Menotti died on February 1, 2007, at the age of 95 in a hospital in Monte Carlo, Monaco, where he had a home.
In June and July 2007 the Festival of Two Worlds, which Menotti founded and oversaw until his death, dedicated the 50th Anniversary of the Festival to his memory, organised by his beloved son Francis. Menotti works performed during the festival included Maria Golovin, Landscapes and Remembrances, Missa O Pulchritudo, and The Unicorn, the Gorgon, and the Manticore.
Menotti wrote the libretti for two of Samuel Barber's operas, Vanessa and A Hand of Bridge, as well as revising the libretto for Antony and Cleopatra. Amelia al Ballo is the only one of Menotti's operas still to be published in its original or perhaps "complementary" Italian libretto (alongside the English) (see Ricordi editions 1937, 1976 and recent): it is an adept example of Italianate style (with a nod to, but not an imitation of Puccini and notably Mascagni) who at the time (1936) had had his last opera (Nerone) performed. Menotti's opera is regarded as unjustly neglected. It was, however, at the time so successful that NBC commissioned an opera specifically for radio, The Old Maid and the Thief, one of the first such works. Following this, he wrote a ballet, Sebastian (1944), and a piano concerto (1945) before returning to opera with The Medium and The Telephone, or L'Amour à trois.
His first full-length opera, The Consul, which premiered in 1950, won both the Pulitzer Prize for Music and the New York Drama Critics' Circle Award for Musical Play of the Year (the latter in 1954). He intended to give a role to a then-unknown Maria Callas, but the producer would not have it. In 1951, Menotti wrote his beloved Christmas opera Amahl and the Night Visitors for NBC. It was the first opera ever written for television in America, and first aired on Christmas Eve, 1951. The opera was such a success that the broadcasting of Amahl and the Night Visitors became an annual Christmas tradition. It remains Menotti's most popular work to this day. Menotti won a second Pulitzer Prize for his opera The Saint of Bleecker Street in 1955. With Goya, Menotti reverted to a traditional Giovane Scuola Italian style.
Menotti also wrote several ballets and numerous choral works. Notable among these is his cantata The Death of the Bishop of Brindisi, written in 1963, and the cantata Landscapes and Remembrances in 1976 - a descriptive work of Menotti's memories of America written for the United States Bicentennial. Also worthy of note is a small Mass commissioned by the Roman Catholic Archdiocese of Baltimore - Mass for the Contemporary English Liturgy. He also wrote a violin concerto, symphonies, and a stage play, The Leper. It was in the field of opera, however, that he made his most notable contributions to American cultural life.
Source:
http://en.wikipedia.org/wiki/Gian_Carlo_Menotti
Further Readings:
Gay Artists in Modern American Culture: An Imagined Conspiracy (Caravan Book) by Michael S. Sherry
Hardcover: 304 pages
Publisher: The University of North Carolina Press; First Edition edition (September 10, 2007)
Language: English
ISBN-10: 0807831212
ISBN-13: 978-0807831212
Amazon:
Gay Artists in Modern American Culture: An Imagined Conspiracy
Today it is widely recognized that gay men played a prominent role in defining the culture of mid-20th-century America, with such icons as Tennessee Williams, Edward Albee, Aaron Copland, Samuel Barber, Montgomery Clift, and Rock Hudson defining much of what seemed distinctly "American" on the stage and screen. Even though few gay artists were "out," their sexuality caused significant anxiety during a time of rampant antihomosexual attitudes. Michael Sherry offers a sophisticated analysis of the tension between the nation's simultaneous dependence on and fear of the cultural influence of gay artists.
This journal is friends only. This entry was originally posted at http://reviews-and-ramblings.dreamwidth.org/3448896.html. If you are not friends on this journal, Please comment there using OpenID.
Tags:
elisa_rolle
Appointments
2013 LGBT Rainbow Awards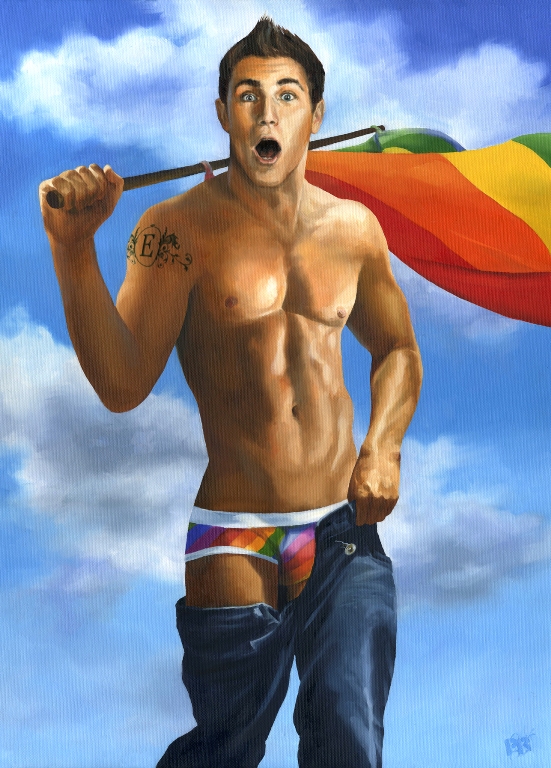 2013 Guidelines
In the Spotlight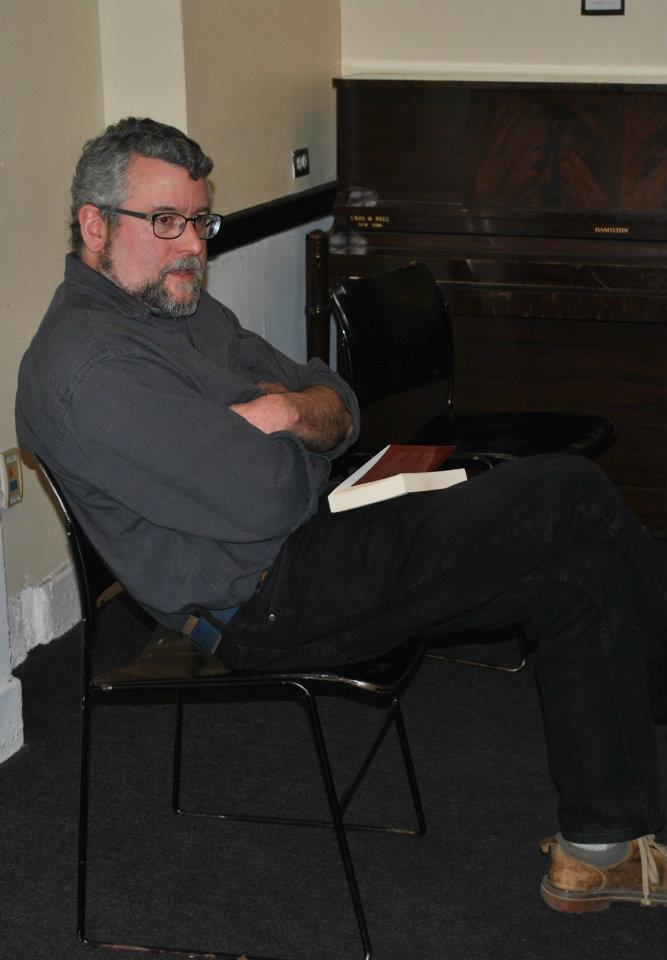 Top 100 Gay Novels List - Simple

Top 100 Gay Novels List - Wanted
Art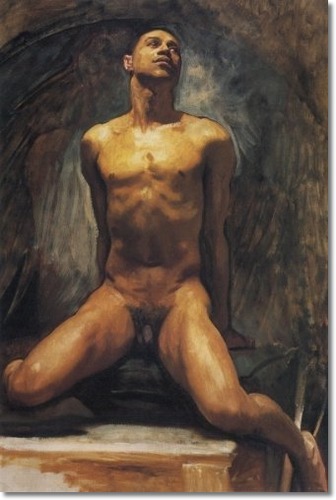 Previous Appointments Visual Summary
Gay Themed Movie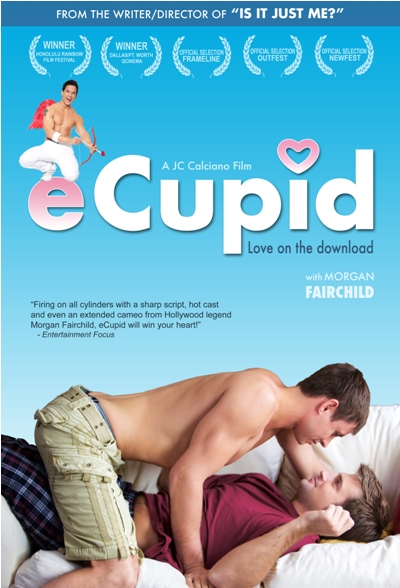 Previous Appointments Visual Summary
The Inside Reader


Previous Appointments Visual Summary

Top 100 Inside Readers Novels
LGBT Fashion Designers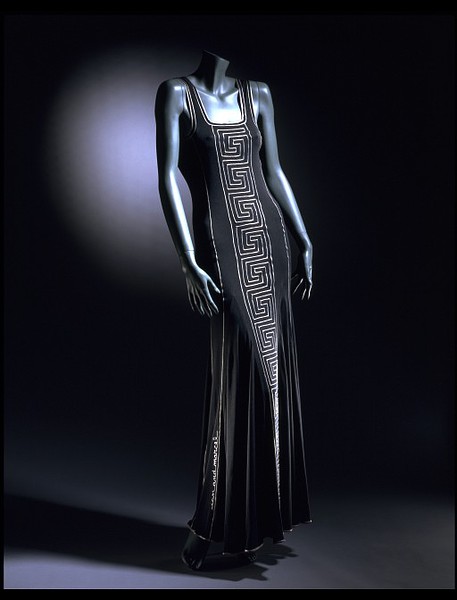 Previous Appointments Visual Summary
Gay Romance Challenge

Gay Commercial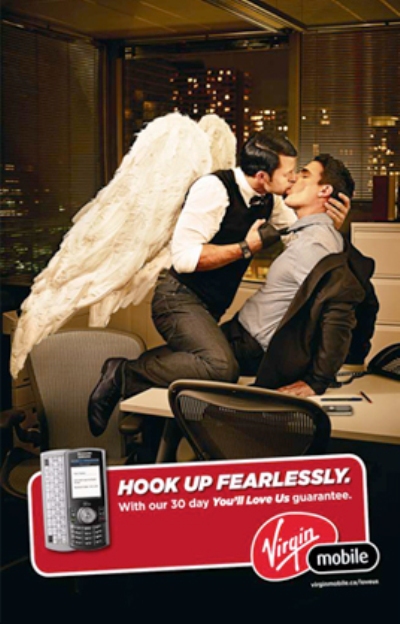 Around the World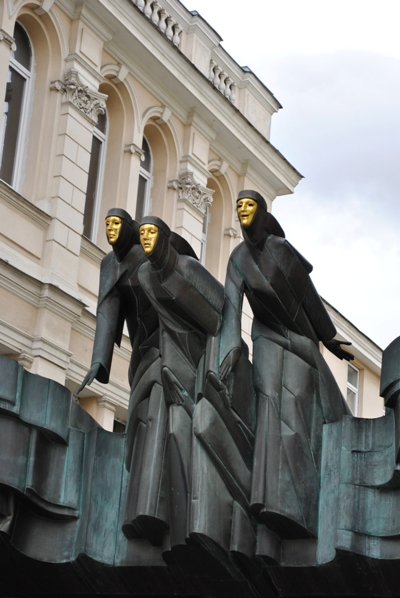 visited 20 states (8.88%)
Create your own visited map of The World
visited 15 states (30%)
Create your own visited map of The United States
Gay Classics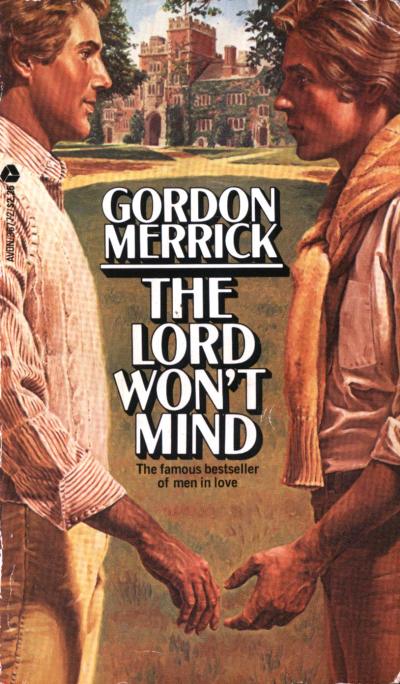 Previous Appointments Visual Summary
Romance History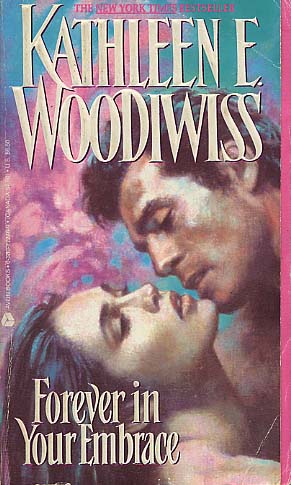 Previous Appointments Visual Summary
Main Tags
Characters:
Alpha Males
,
Cinderfellas (from rags to riches...)
,
Friends (with benefits)
,
Multicultural Lovers
,
Pretty... Men! (hustlers)
&
Virgins (at least in one way)
Dream Lovers:
Cowboys
,
Pirates
&
Sheikhs
Erotica (M/F)
Genres:
Contemporary
,
Fantasy
,
Futuristic
,
Historical
&
Paranormal
Length:
Short Story
,
Novella
&
Novel
Men in Uniform:
Cops / Detectives / PIs
,
Firefighters
&
Military
Non Conventional Lovers:
Elves, Gods, Deity & Witches
,
Furry Lovers
,
Shapeshifters
&
Vampires
Otherwordly Lovers:
Angels
,
Demons
&
Ghosts
Possible Futures:
Apocalypse Now
&
Back to the Future
Relationships:
Bondage / Submission
,
Breeches Rippers
,
Coming of Age
,
Disability
,
Gay for You
,
Male Pregnancy
,
May / December
,
Ménage a trois (or more...)
,
Silver Romance
&
Twincest
Settings:
Art World
,
College
,
Medical Romance
,
Office Affairs
,
Seasonal Romance
,
Show Business
&
Sports
Yaoi (manga)
From Movie to Novel (and viceversa)
Top 100 Gay Novels List
Secondary Tags
ActivistActorArtist
: illustrator, painter, photographer, sculptor
Author
: novelist, playwright, poet, screenwriter, writer
Dancer
: dance, choreographer
Designer
: architect, costumer, fashion designer, graphic designer, hairstylist, makeup artist, set designer, tailor
Director
: director, stage director
Eccentric
: aristocrat, art collector, drag queen, explorer, female impersonator, heir/heiress, hostess, lover, muse, prostitute, socialite, spy, survivor
Essayist
: anthropologist, archivist, biologist, columnist, critic, editor, educator, historian, journalist, lecturer, librarian, linguistic, philosopher, professor, psychoanalyst, psychologist, psychotherapist, publisher, reporter, researcher, scholar, sexologist, sociologist, teacher, theorist
Leader
: commander, emperor, judge, monarch, officer, politician, senator, statistician, warrior
ModelMusician
: arranger, composer, conductor, lyricist, pianist, singer, songwriter, violinist
Producer
: producer, manager, entrepreneur
Sport
Preditors & Editors Poll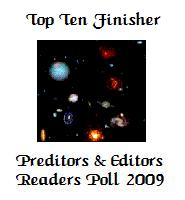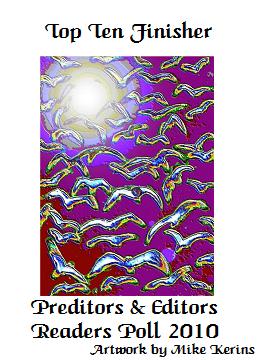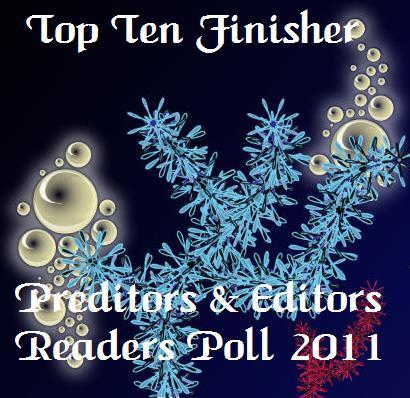 Amazon Profile
My Associate Amazon Store
Goodreads Profile
Top reviewer
Best reviewer
Top user
Top librarian
Most followed
Library Thing Helper Badgers
(Gold Medal) Helper for contributions to any area of LibraryThing
(Gold Medal) Common Knowledge for contributions to Common Knowledge
(Gold Medal) Work Combination for help maintaining LibraryThing's work system
(Silver Medal) Author Combination for help combining author names together
(Bronze Medal) Distinct authors for splitting homonymous authors into distinct authors
Publishers
List of LGBT publishers (for reviews look the Tags section)

Detailed List
Ego Surfing

Who links me
Statistics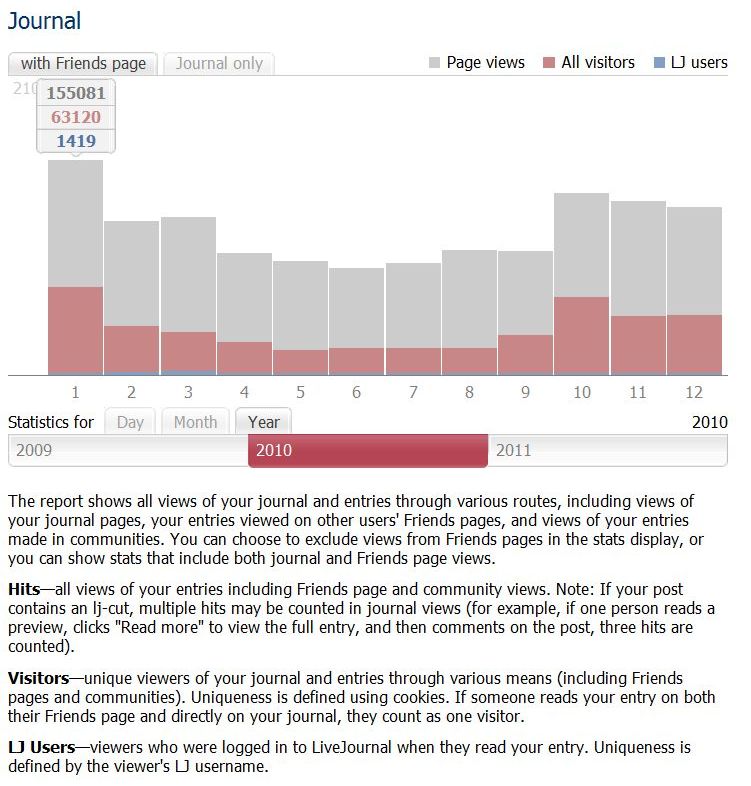 ClustrMaps

Site Meter

Disclaimer
All cover art, photo and graphic design contained in this site are copyrighted by the respective publishers and authors. These pages are for entertainment purposes only and no copyright infringement is intended. Should anyone object to our use of these items please contact by email the LJ's owner.
This is an amateur blog, where I discuss my reading, what I like and sometimes my personal life. I do not endorse anyone or charge fees of any kind for the books I review. I do not accept money as a result of this blog.
I'm associated with Amazon/USA Affiliates Programs.
Books reviewed on this site were usually provided at no cost by the publisher or author. However, some books were purchased by the reviewer and not provided for free. For information on how a particular title was obtained, please contact by email the LJ's owner.