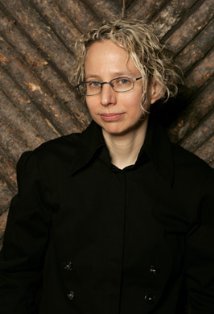 Jennie Livingston (born February 24, 1962) is an American director best known for the 1990 documentary Paris is Burning.
Livingston was born in Dallas, Texas and grew up in Los Angeles where she attended Beverly Hills High School. She graduated from Yale University in 1983, where she studied photography, drawing, and painting with a minor in English Literature. Livingston is the niece of the late film director Alan J. Pakula, who initially warned her away from film directing, but later proved encouraging. She lives in Brooklyn, New York.
Livingston's documentary about a New York gay and transgender Black and Latino ball culture won the 1991 Sundance Grand Jury Prize and was a key film both in the emerging American independent film movement and in the nascent New Queer Cinema. Paris is Burning was one of Miramax Films' earliest successes, and helped pave the way for a current crop of commercially successful documentary films. It was one of the best films of 1991 according to The Los Angeles Times, Time Magazine, The Washington Post, and NPR; New York Magazine, in its 2008 40th anniversary edition, called it one of the most influential cultural works to come out of New York City in 40 years.
Two of Livingston's short films, "Hotheads" and "Who's the Top?," explore queer topics: Hotheads, a 1993 documentary created through the AIDS research-friendly Red Hot Organization, explores two comedians' responses to violence against women: cartoonist Diane Dimassa, and writer/performer Reno. Hotheads was shown on MTV and KQED and released on Polygram Video as part of Red Hot's "No Alternative" compilation.
Who's the Top?, Livingston's first dramatic film, a 22 minute long short film, premiered at Berlin International Film Festival in 2005, and stars Marin Hinkle, Shelly Mars, and Steve Buscemi. The film, a lesbian sex comedy with musical numbers, also features 24 Broadway dancers choreographed by Broadway choreographer John Carrafa in the manner of Busby Berkeley. The film screened at over 150 film festivals on nearly every continent, including theatrical runs at Boston's Museum of Fine Arts and London's Institute of Contemporary Arts.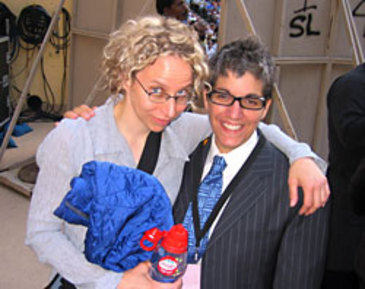 "Through the Ice" is a digital short, commissioned in 2005 for public television station WNET-New York, about the accidental drowning of Miguel Flores in Prospect Park, Brooklyn; the film was also seen at the 2006 Sundance Film Festival.
Livingston is currently directing a documentary feature, Earth Camp One, a first person narrative about grief, loss, and a hippie summer camp in the 1970s, also a broader essay on social and cultural attitudes about death and impermanence, was begun on a 2000 Guggenheim fellowship and was also partially funded by Netflix. She is also developing Prenzlauer Berg, an ensemble film set in the art worlds of New York and East Berlin in the late 80s. She has appeared in others' films, speaking about film and filmmaking, including "Fabulous! The Story of Queer Film," created for the cable channel IFC Television in 2006.
In 2011, Livingston directed a video for Elton John's show at Caesar's Palace in Las Vegas; the piece is a series of black and white moving-image portraits of a variety of New Yorkers that accompanies the song Mona Lisas and Mad Hatters. The show will run through 2015.
Livingston has taught film at Yale, Brooklyn College, and Connecticut College, and lectured at dozens of colleges and cultural institutions in the US, including Williams College and Rutgers College Writers House; and at several institutions abroad, including the South Africa School of Motion Picture Medium and Live Performance (AFDA), Johannesburg; and the Hochschule für Film und Fersehen (Munich). Fellowships have included the Guggenheim Foundation, the Getty Center, the German Academic Exchange (DAAD), The MacDowell Colony, and the National Endowment for the Arts (NEA.)
Source:
http://en.wikipedia.org/wiki/Jennie_Livingston
Further Readings:
New Queer Cinema: A Critical Reader by Michele Aaron
Paperback: 224 pages
Publisher: Rutgers University Press (September 9, 2004)
Language: English
ISBN-10: 0813534860
ISBN-13: 978-0813534862
Amazon:
New Queer Cinema: A Critical Reader
Coined in the early 1990s to describe a burgeoning film movement, "New Queer Cinema" has turned the attention of film theorists, students, and audiences to the proliferation of intelligent, stylish, and daring work by lesbian and gay filmmakers within independent cinema and to the infiltration of "queer" images and themes into the mainstream. Why did this shift take place? Was it political gains, cultural momentum, or market forces that energized the evolution and transformation of this cinematic genre?
New Queer Cinema: A Critical Reader provides a definitive and highly readable guide to the development of this important and controversial film movement. The volume is divided into four sections: defining "new queer cinema," assessing its filmmakers, examining geographic and national differences, and theorizing spectatorship. Chapters address the work of pivotal directors (such as Todd Haynes and Gregg Araki) and salient films (including Paris is Burning and Boys Don't Cry), as well as unconventional and non-Anglo-American work (experimental filmmaking and third world cinema).
With a critical eye to its uneasy relationship to the mainstream, New Queer Cinema explores the aesthetic, sociocultural, political, and, necessarily, commercial investments of the movement. It is the first full-length study of recent developments in queer cinema that combines indispensable discussions of central issues with exciting new work by key writers.
More LGBT History at my website:
www.elisarolle.com/
, My Ramblings/Persistent Voices
This journal is friends only. This entry was originally posted at http://reviews-and-ramblings.dreamwidth.org/3475128.html. If you are not friends on this journal, Please comment there using OpenID.
elisa_rolle
Appointments
2016 LGBT Rainbow Awards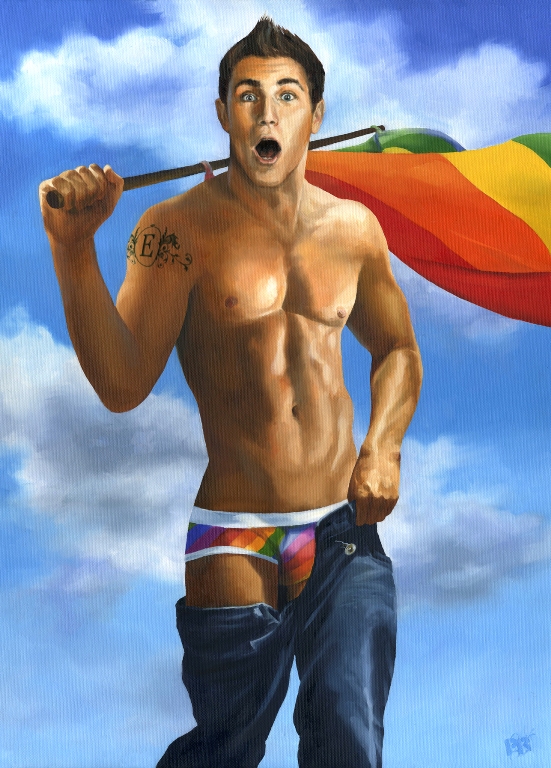 2016 Guidelines
2015 Winners
In the Spotlight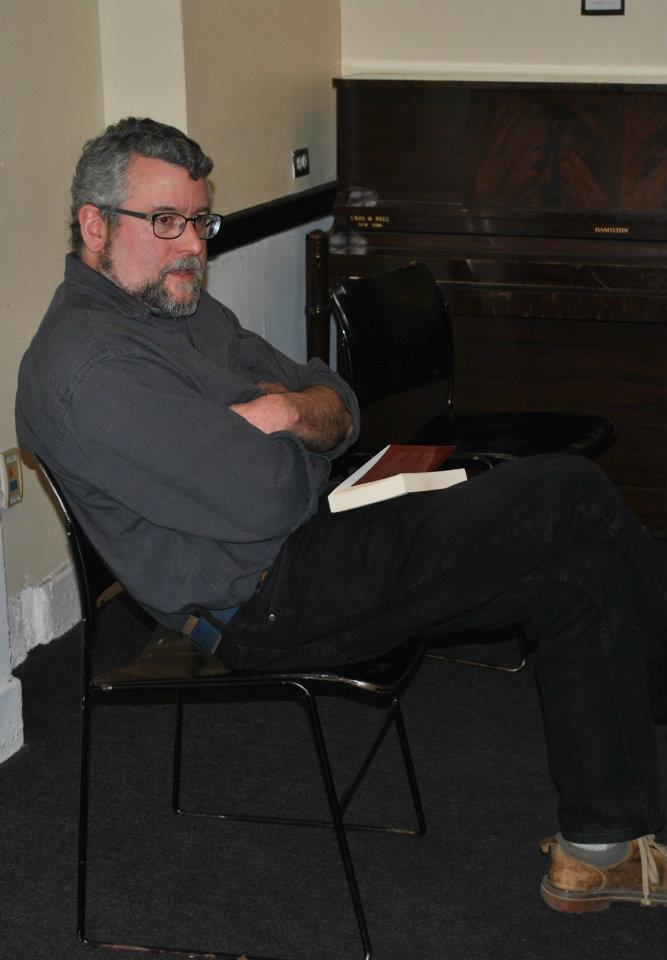 Top 100 Gay Novels List - Simple

Top 100 Gay Novels List - Wanted
Art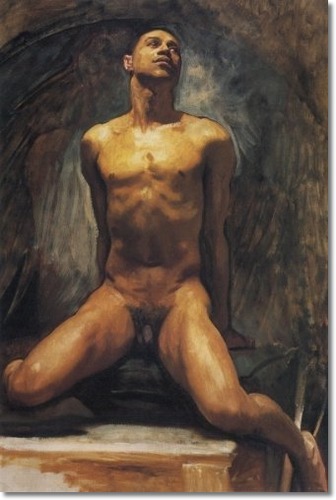 Previous Appointments Visual Summary
Gay Themed Movie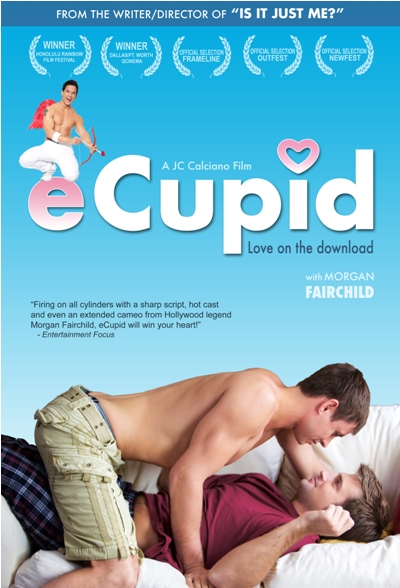 Previous Appointments Visual Summary
The Inside Reader


Previous Appointments Visual Summary

Top 100 Inside Readers Novels
LGBT Fashion Designers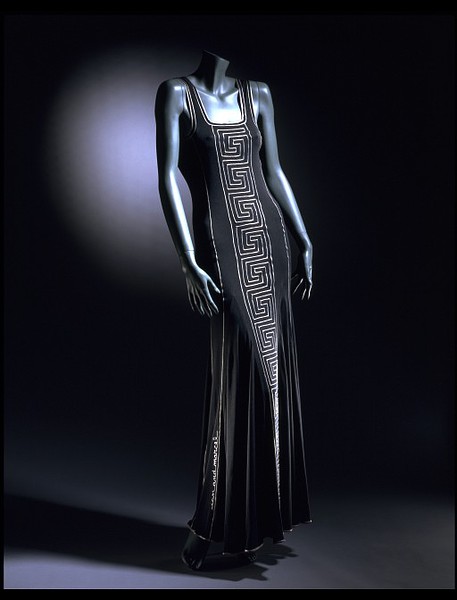 Previous Appointments Visual Summary
Gay Romance Challenge

Gay Commercial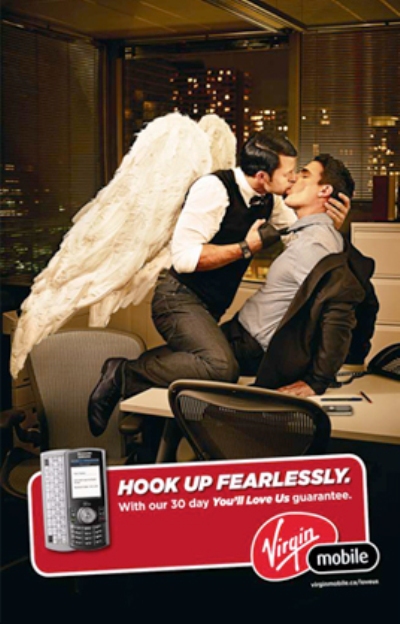 Around the World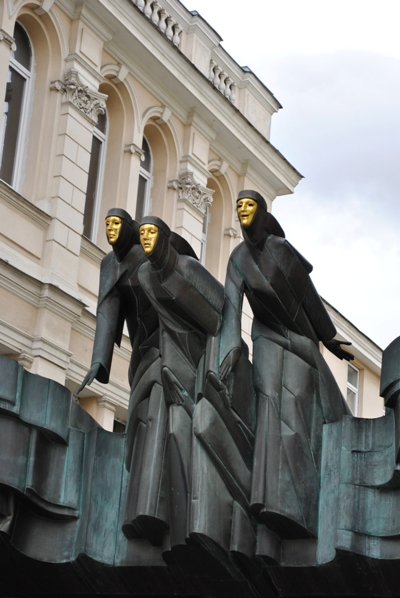 visited 20 states (8.88%)
Create your own visited map of The World
visited 15 states (30%)
Create your own visited map of The United States
Gay Classics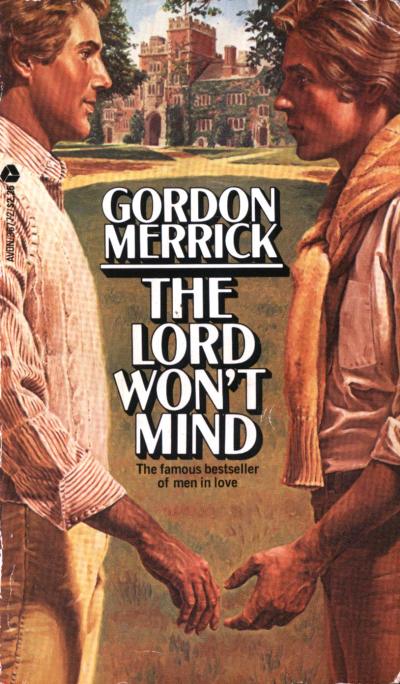 Previous Appointments Visual Summary
Romance History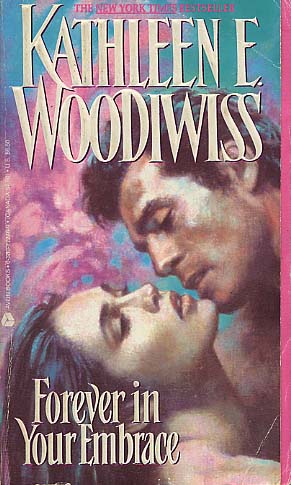 Previous Appointments Visual Summary
Main Tags
Characters:
Alpha Males
,
Cinderfellas (from rags to riches...)
,
Friends (with benefits)
,
Multicultural Lovers
,
Pretty... Men! (hustlers)
&
Virgins (at least in one way)
Dream Lovers:
Cowboys
,
Pirates
&
Sheikhs
Erotica (M/F)
Genres:
Contemporary
,
Fantasy
,
Futuristic
,
Historical
&
Paranormal
Length:
Short Story
,
Novella
&
Novel
Men in Uniform:
Cops / Detectives / PIs
,
Firefighters
&
Military
Non Conventional Lovers:
Elves, Gods, Deity & Witches
,
Furry Lovers
,
Shapeshifters
&
Vampires
Otherwordly Lovers:
Angels
,
Demons
&
Ghosts
Possible Futures:
Apocalypse Now
&
Back to the Future
Relationships:
Bondage / Submission
,
Breeches Rippers
,
Coming of Age
,
Disability
,
Gay for You
,
Male Pregnancy
,
May / December
,
Ménage a trois (or more...)
,
Silver Romance
&
Twincest
Settings:
Art World
,
College
,
Medical Romance
,
Office Affairs
,
Seasonal Romance
,
Show Business
&
Sports
Yaoi (manga)
From Movie to Novel (and viceversa)
Top 100 Gay Novels List
Secondary Tags
ActivistActorArtist
: illustrator, painter, photographer, sculptor
Author
: novelist, playwright, poet, screenwriter, writer
Dancer
: dance, choreographer
Designer
: architect, costumer, fashion designer, graphic designer, hairstylist, makeup artist, set designer, tailor
Director
: director, stage director
Eccentric
: aristocrat, art collector, drag queen, explorer, female impersonator, heir/heiress, hostess, lover, muse, prostitute, socialite, spy, survivor
Essayist
: anthropologist, archivist, biologist, columnist, critic, editor, educator, historian, journalist, lecturer, librarian, linguistic, philosopher, professor, psychoanalyst, psychologist, psychotherapist, publisher, reporter, researcher, scholar, sexologist, sociologist, teacher, theorist
Leader
: commander, emperor, judge, monarch, officer, politician, senator, statistician, warrior
ModelMusician
: arranger, composer, conductor, lyricist, pianist, singer, songwriter, violinist
Producer
: producer, manager, entrepreneur
Sport
Preditors & Editors Poll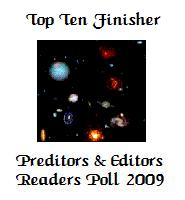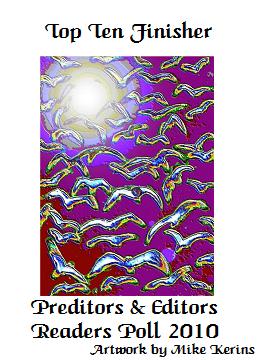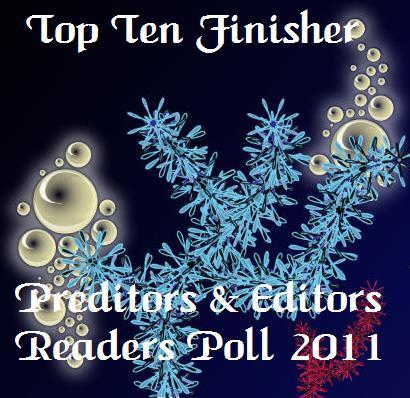 Amazon Profile
My Associate Amazon Store
Goodreads Profile
Top reviewer
Best reviewer
Top user
Top librarian
Most followed
Library Thing Helper Badgers
(Gold Medal) Helper for contributions to any area of LibraryThing
(Gold Medal) Common Knowledge for contributions to Common Knowledge
(Gold Medal) Work Combination for help maintaining LibraryThing's work system
(Silver Medal) Author Combination for help combining author names together
(Bronze Medal) Distinct authors for splitting homonymous authors into distinct authors
Publishers
List of LGBT publishers (for reviews look the Tags section)

Detailed List
Ego Surfing

Who links me
Statistics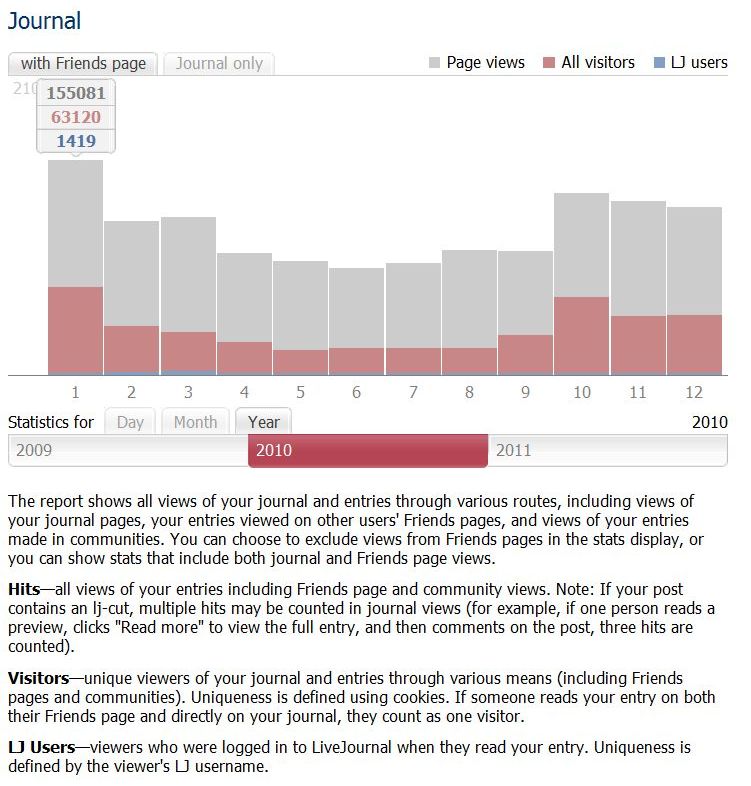 ClustrMaps

Site Meter

Disclaimer
All cover art, photo and graphic design contained in this site are copyrighted by the respective publishers and authors. These pages are for entertainment purposes only and no copyright infringement is intended. Should anyone object to our use of these items please contact by email the LJ's owner.
This is an amateur blog, where I discuss my reading, what I like and sometimes my personal life. I do not endorse anyone or charge fees of any kind for the books I review. I do not accept money as a result of this blog.
I'm associated with Amazon/USA Affiliates Programs.
Books reviewed on this site were usually provided at no cost by the publisher or author. However, some books were purchased by the reviewer and not provided for free. For information on how a particular title was obtained, please contact by email the LJ's owner.