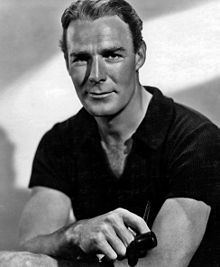 Randolph Scott (January 23, 1898 – March 2, 1987) was an American film actor whose career spanned from 1928 to 1962. As a leading man for all but the first three years of his cinematic career, Scott appeared in a variety of genres, including social dramas, crime dramas, comedies, musicals (albeit in non-singing and non-dancing roles), adventure tales, war films, and even a few horror and fantasy films. However, his most enduring image is that of the tall-in-the-saddle Western hero. Out of his more than 100 film appearances more than 60 were in Westerns; thus, "of all the major stars whose name was associated with the Western, Scott most closely identified with it."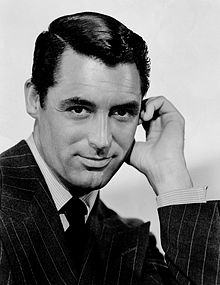 Scott met Howard Hughes on a golf course, and they became lovers for a time. Scott and Cary Grant lived together as a gay couple for a number of years and remained close ever afterward. Toward the end of their lives, Scott and Grant were often seen together, on one occasion holding hands late at night in the Polo Lounge, alone except for the waiters.
Scott's more than 30 years as a motion picture actor resulted in his working with many acclaimed screen directors, including Henry King, Rouben Mamoulian, Michael Curtiz, John Cromwell, King Vidor, Alan Dwan, Fritz Lang, and Sam Peckinpah. He also worked on multiple occasions with prominent directors: Henry Hathaway (eight times), Ray Enright (seven), Edwin R. Marin (seven), André de Toth (six), and most notably, his seven film collaborations with Budd Boetticher.
Scott also worked with a diverse array of cinematic leading ladies, from Shirley Temple and Irene Dunne to Mae West and Marlene Dietrich. He also appeared with Gene Tierney, Ann Sheridan, Maureen O'Hara, Nancy Carroll, Donna Reed, Gail Russell, Margaret Sullavan, Virginia Mayo, Bebe Daniels, Carole Lombard, and Joan Bennett.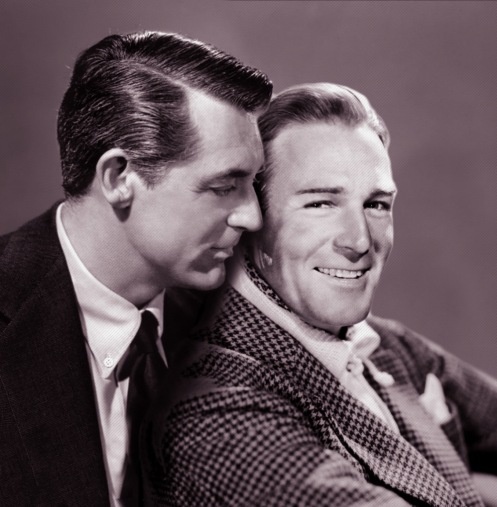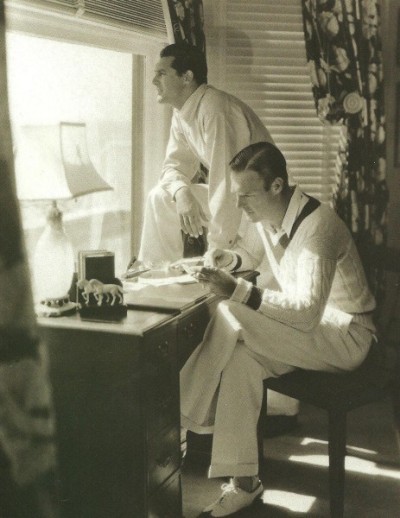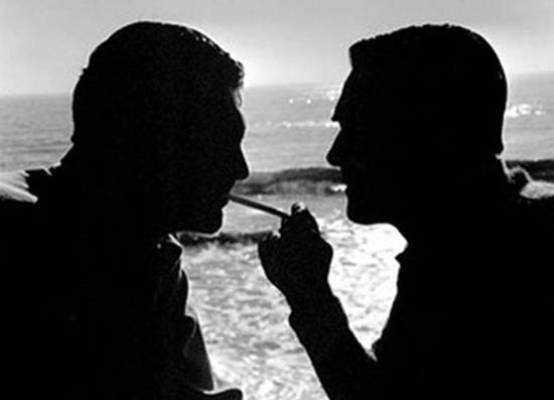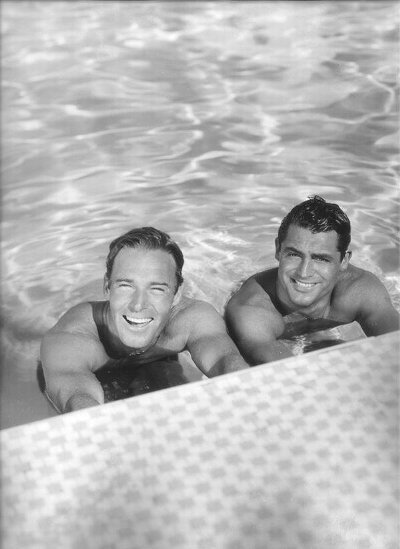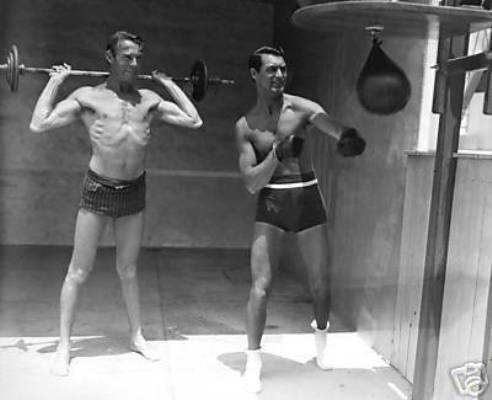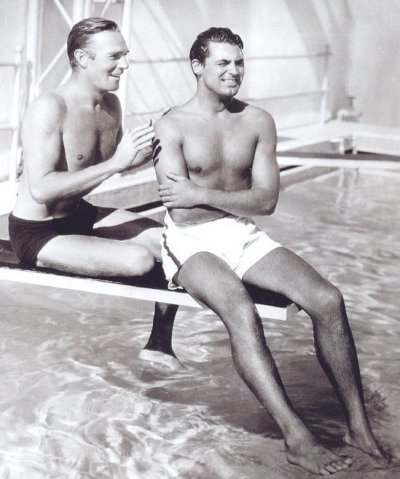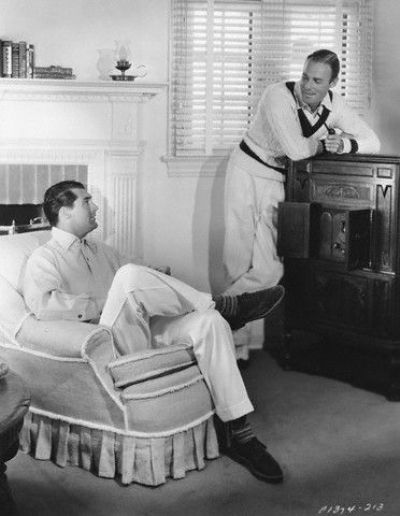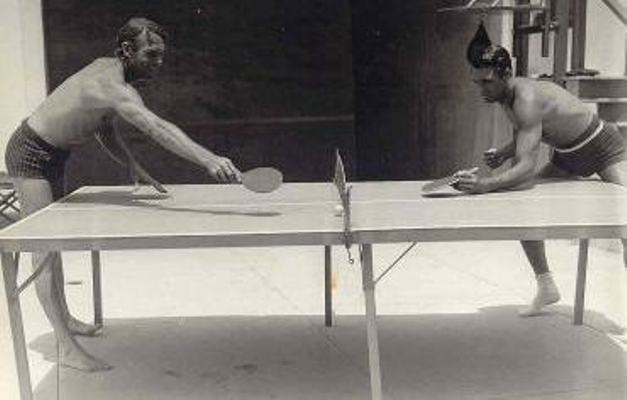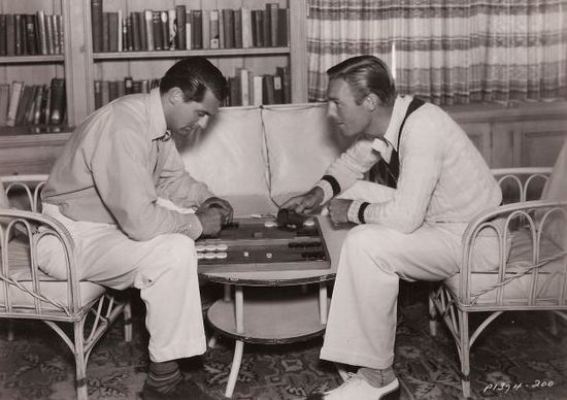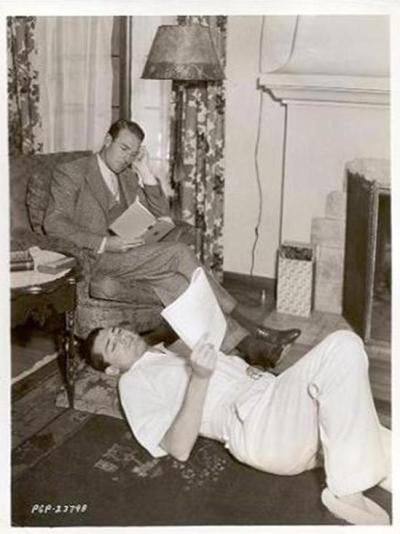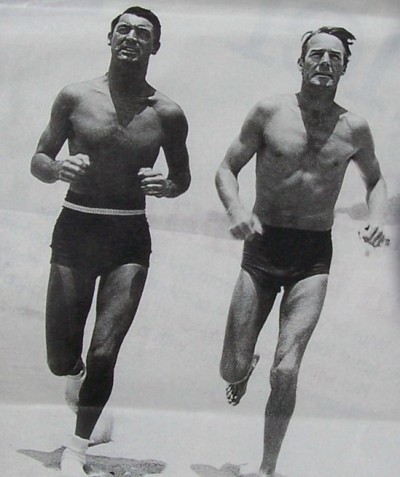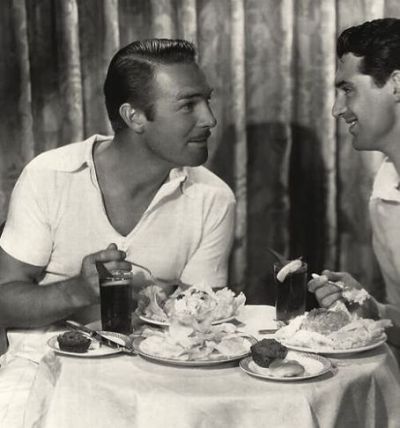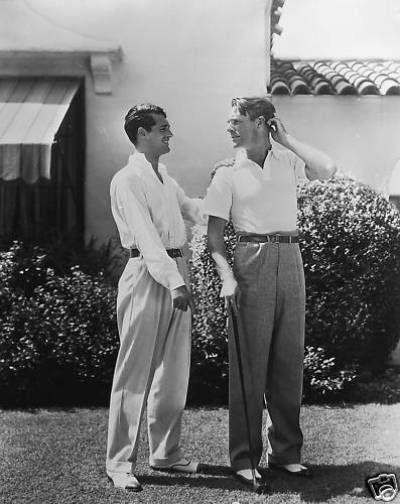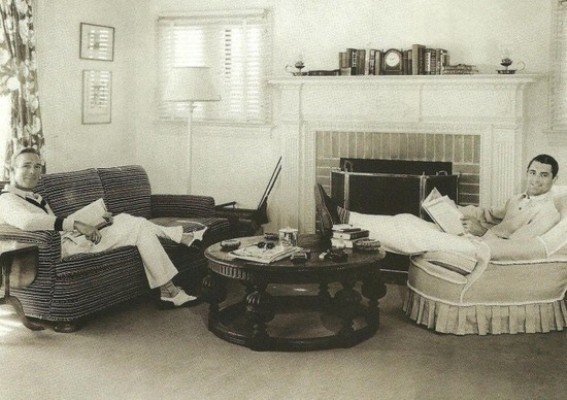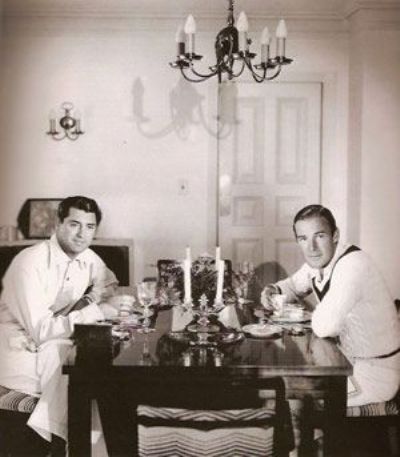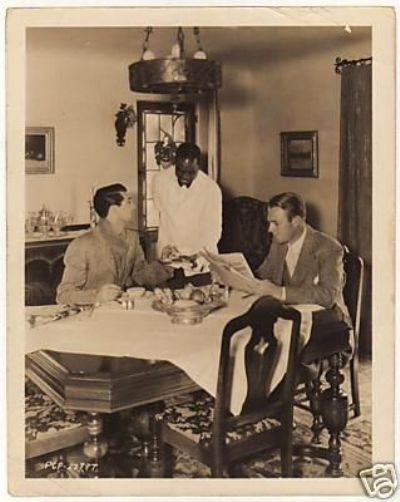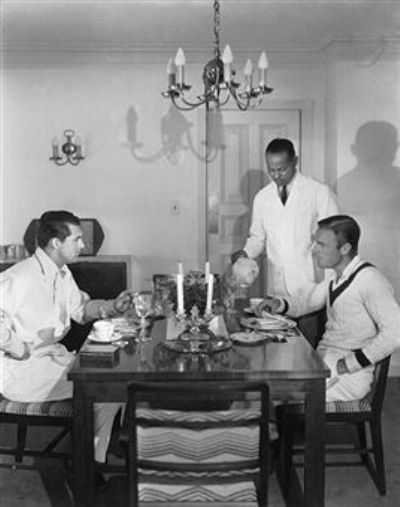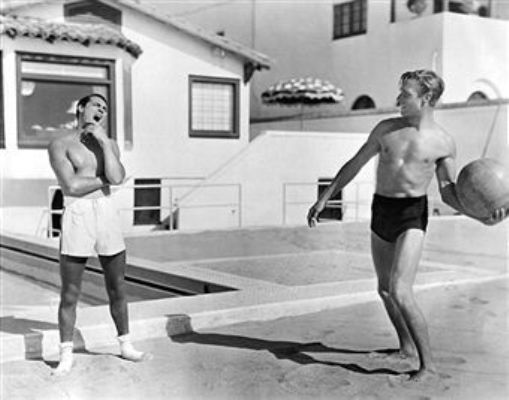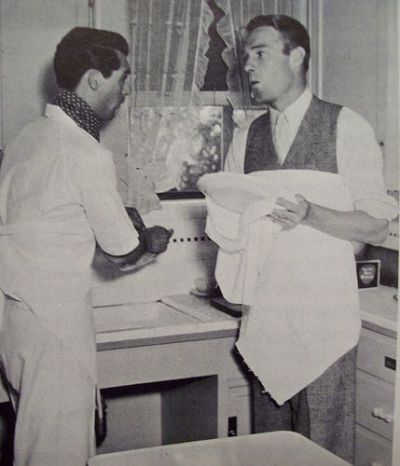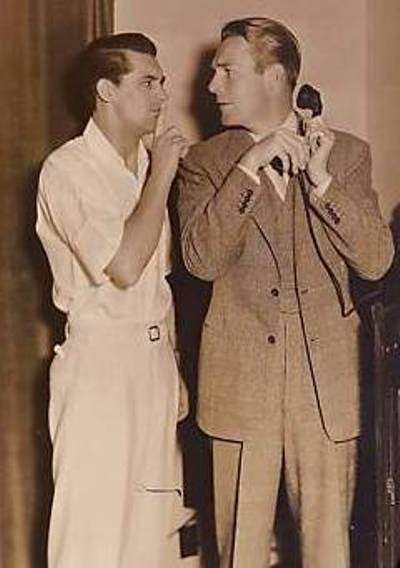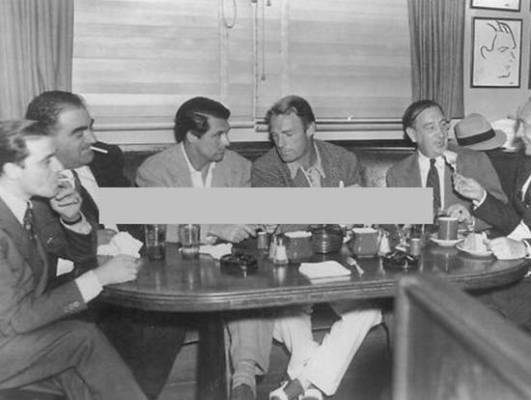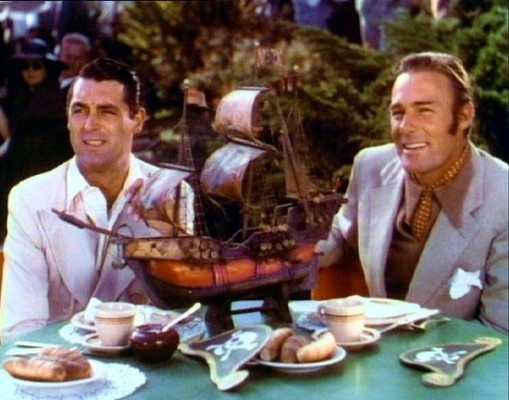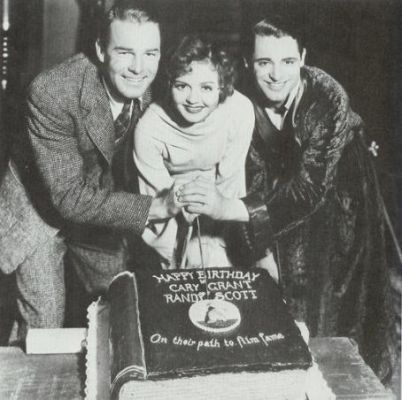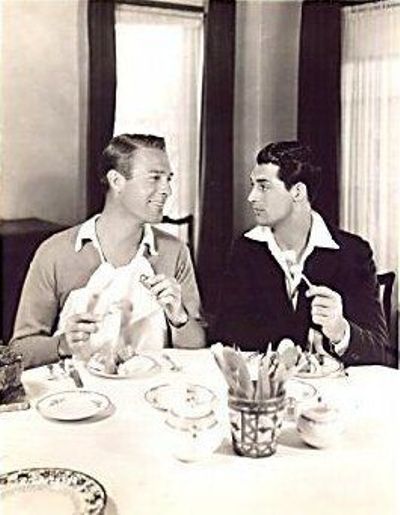 Tall (6 ft 2.5 in; 189 cm), lanky, and handsome, Scott displayed an easygoing charm and courtly Southern drawl in his early films that helped offset his limitations as an actor, where he was frequently found to be stiff or "lumbering". As he matured, however, Scott's acting improved while his features became burnished and leathery, turning him into the ideal "strong, silent" type of stoic hero. The BFI Companion to the Western noted:
In his earlier Westerns ... the Scott persona is debonair, easy-going, graceful, though with the necessary hint of steel. As he matures into his fifties his roles change. Increasingly Scott becomes the man who has seen it all, who has suffered pain, loss, and hardship, and who has now achieved (but at what cost?) a stoic calm proof against vicissitude.
During the early 1950s, Scott was a consistent box-office draw. In the annual Motion Picture Herald Top Ten Polls, he ranked 10th in 1950, eighth in 1951, and again 10th in 1952. Scott also appeared in the Quigley's Top Ten Money Makers Poll from 1950 to 1953.
Scott married twice. In 1936 he became the second husband of heiress Marion duPont, daughter of William Du Pont, Sr. and great-granddaughter of Éleuthère Irénée Du Pont de Nemours, the founder of the E.I. du Pont de Nemours and Company. Marion had previously married George Somerville, with Scott serving as Best Man at the wedding. Reputedly the couple spent little time together and the marriage ended in divorce three years later. Prior to and between his first and second marriages Scott was romantically linked with several prominent film actresses, including Lupe Vélez, Sally Blane, Claire Trevor, and Dorothy Lamour. In 1944 Scott married Patricia Stillman, with whom he adopted two children. The marriage lasted until Scott's death in 1987.
Although Scott achieved fame as a motion picture actor, he managed to keep a fairly low profile with his private life. Off-screen he was good friends with Fred Astaire and Cary Grant. He met Grant on the set of Hot Saturday (1932) where they share only one scene together and shortly afterwards they began rooming together in a beach house in Malibu that became known as "Bachelor Hall." According to biographer Robert Nott, "They lived together on and off for about ten years, because they were friends and wanted to save on living expenses (they were both considered to be notorious tightwads)."
In his book, Cary Grant: Grant's Secret Sixth Marriage (2004), Marc Eliot claims Grant had a sexual relationship with Scott after they met on the set of Hot Saturday (1932). He also claimed that while they may have saved money by rooming together, they also lost career opportunities after Paramount decided not to pair them together in the film Spawn of the North because of the rumors regarding the duo's sexual orientation. They didn't work together until the hit film My Favorite Wife (1940), at which time, Eliot claimed Grant used his clout and star power to get Scott cast in a supporting role in the film. A series of publicity photographs taken in 1933 of the two actors in their home and on the beach fanned the rumors, along with Scott's decision to continue living with Grant, even after Grant's bride, actress Virginia Cherrill, moved in with them. In Hollywood Gays (1996), Boze Hadleigh, author of numerous books purporting to "out" the sexual orientation of celebrities, makes various claims for Scott's homosexuality. He cites homosexual director George Cukor who said about the homosexual relationship between the two: "Oh, Cary won't talk about it. At most, he'll say they did some wonderful pictures together. But Randolph will admit it – to a friend." There is considerable disagreement over the veracity of Hadleigh's claims about alleged homosexuals in Hollywood. According to William J. Mann's book, Behind the Screen: How Gays and Lesbians Shaped Hollywood, 1910–1969, photographer Jerome Zerbe spent "three gay months" in the movie colony taking many photographs of Grant and Scott, "attesting to their involvement in the gay scene." In 1995, Richard Blackwell published his autobiography From Rags to Bitches, where he declared he was a lover of both Grant and Scott. In 2012, Scotty Bowers wrote a memoir "Full Service," where he also claimed that he was a lover of both Grant and Scott.
In 1944 Scott and Grant stopped living together but remained close friends throughout their lives. Grant's insistence that he had "nothing against gays, I'm just not one myself", is treated at length in Peter Bogdanovich's book of essays about actors, Who the Hell's in It. Scott's adopted son, Christopher, also challenged the rumors. Following Scott's death, Christopher wrote a book entitled, Whatever Happened to Randolph Scott?, in which he rebuts rumors of his father's alleged homosexuality. Budd Boetticher, the director most often linked with Scott's work, had this to say about the rumors: "Bullshit."
Source:
http://en.wikipedia.org/wiki/Randolph_Scott
Further Readings:
Whatever Happened to Randolph Scott? by C. H. Scott
Paperback: 239 pages
Publisher: Empire Pub (October 1994)
Language: English
ISBN-10: 0944019161
ISBN-13: 978-0944019160
Amazon:
Whatever Happened to Randolph Scott?
Amazon Kindle:
Whatever Happened to Randolph Scott?
Empire Publishing presents "Whatever Happened to Randolph Scott?", telling the inside story of George Randolph Scott...born January 23. 1898 in Orange County, Virginia...left us March 2. 1987 in Los Angeles, California written by his son C.H. Scott in loving memory of his father.
Scott was a top box office draw for RKO, 20th Century Fox, Columbia, Paramount and Warner Bros...there was a an expression when you featured Randolph Scott in a film it was money in the bank...full of answers to many questions his fans had from early on...when you went to see him on the big screen, you got exactly what the marquee said...plenty of thrills, action and hard riding...a straight-shooting hero they had always known and was ageless...seems Scott got better with the more films he made and the scripts were always top notch.
This journal is friends only. This entry was originally posted at http://reviews-and-ramblings.dreamwidth.org/3488947.html. If you are not friends on this journal, Please comment there using OpenID.
Tags:
elisa_rolle
Appointments
2013 LGBT Rainbow Awards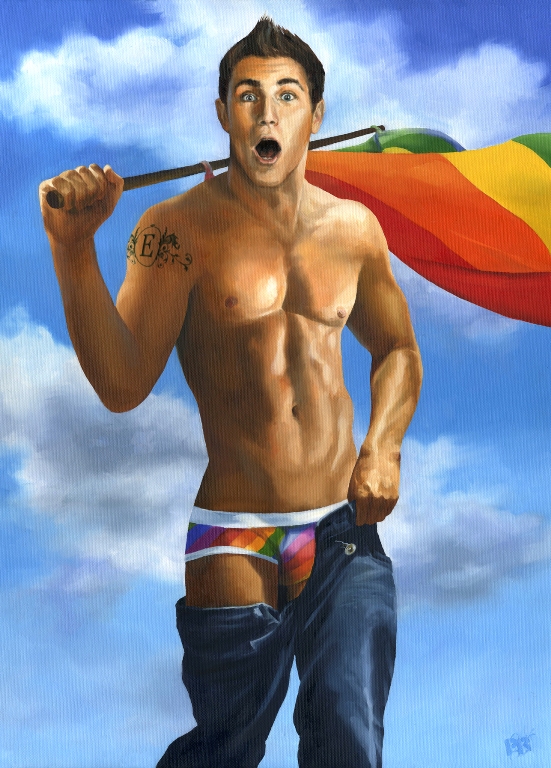 2013 Guidelines
2013 Winners
In the Spotlight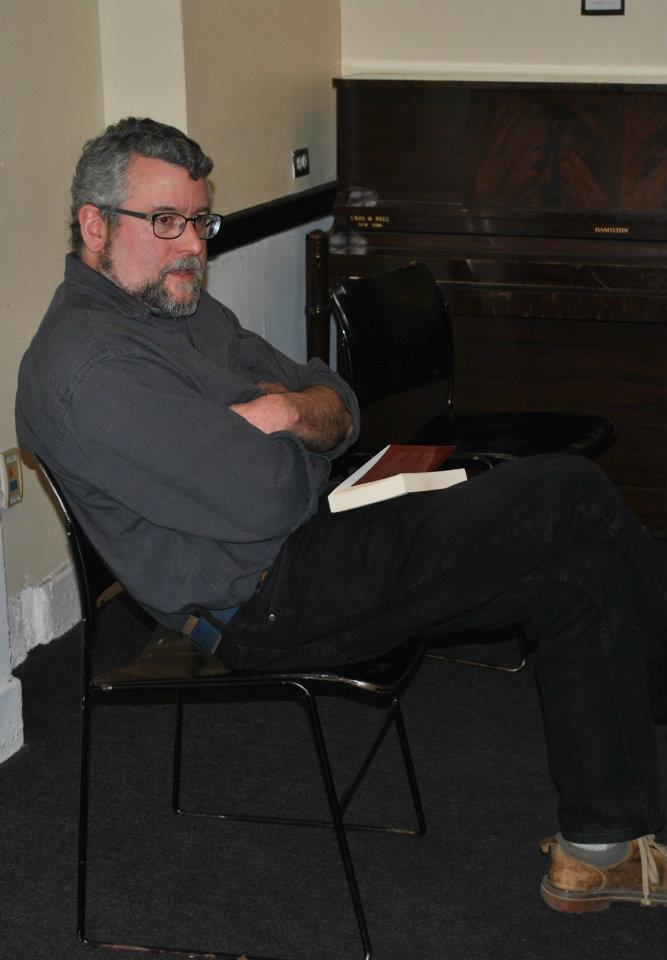 Top 100 Gay Novels List - Simple

Top 100 Gay Novels List - Wanted
Art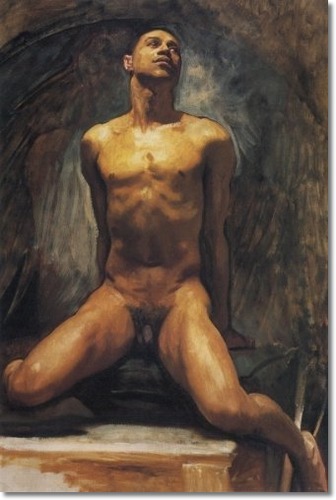 Previous Appointments Visual Summary
Gay Themed Movie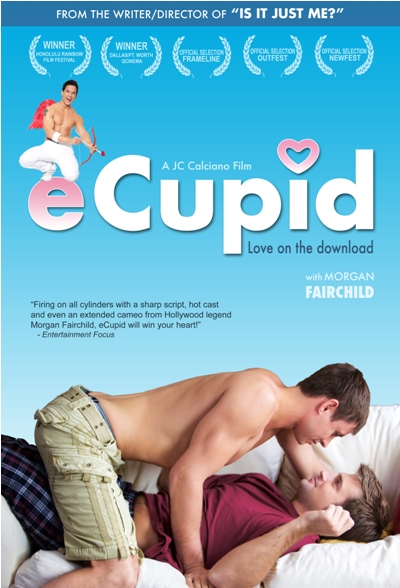 Previous Appointments Visual Summary
The Inside Reader


Previous Appointments Visual Summary

Top 100 Inside Readers Novels
LGBT Fashion Designers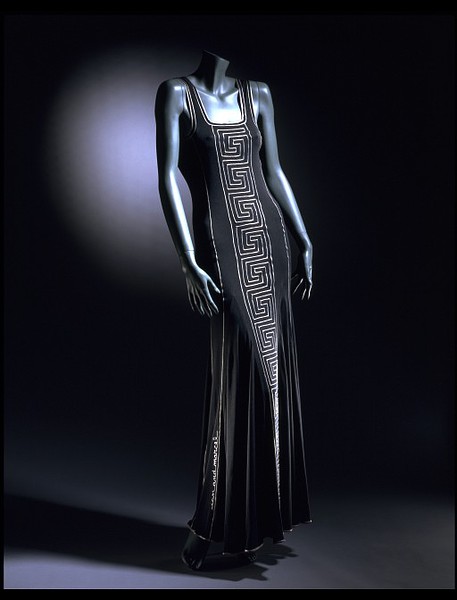 Previous Appointments Visual Summary
Gay Romance Challenge

Gay Commercial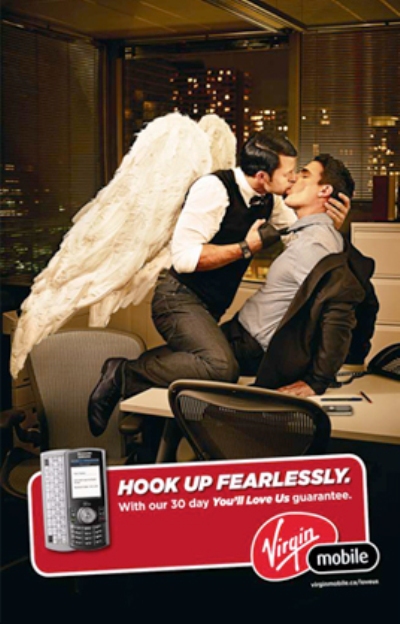 Around the World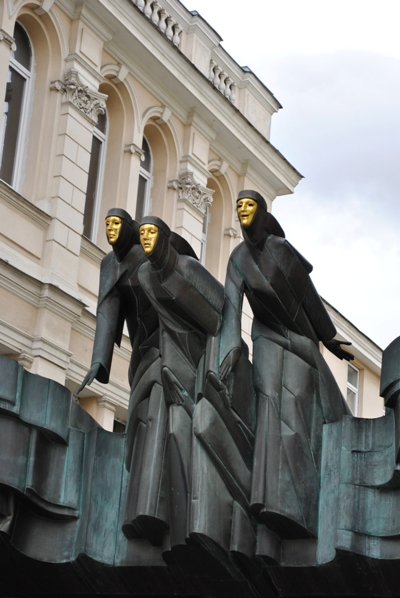 visited 20 states (8.88%)
Create your own visited map of The World
visited 15 states (30%)
Create your own visited map of The United States
Gay Classics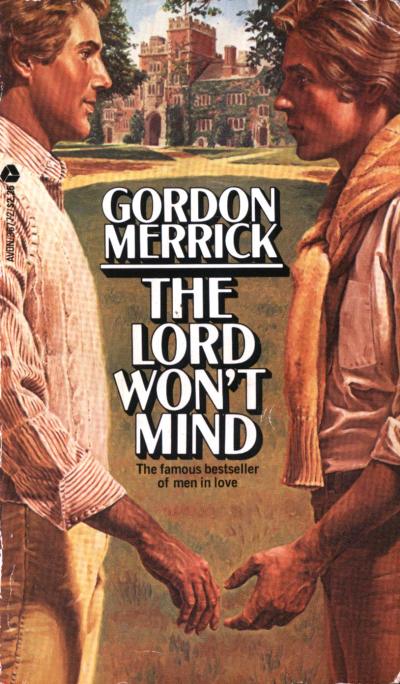 Previous Appointments Visual Summary
Romance History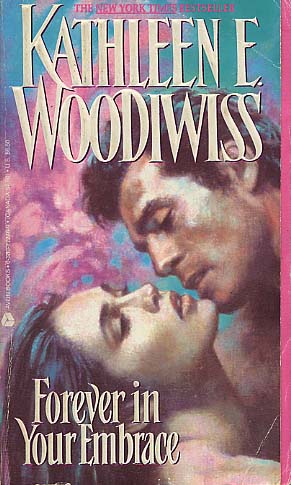 Previous Appointments Visual Summary
Main Tags
Characters:
Alpha Males
,
Cinderfellas (from rags to riches...)
,
Friends (with benefits)
,
Multicultural Lovers
,
Pretty... Men! (hustlers)
&
Virgins (at least in one way)
Dream Lovers:
Cowboys
,
Pirates
&
Sheikhs
Erotica (M/F)
Genres:
Contemporary
,
Fantasy
,
Futuristic
,
Historical
&
Paranormal
Length:
Short Story
,
Novella
&
Novel
Men in Uniform:
Cops / Detectives / PIs
,
Firefighters
&
Military
Non Conventional Lovers:
Elves, Gods, Deity & Witches
,
Furry Lovers
,
Shapeshifters
&
Vampires
Otherwordly Lovers:
Angels
,
Demons
&
Ghosts
Possible Futures:
Apocalypse Now
&
Back to the Future
Relationships:
Bondage / Submission
,
Breeches Rippers
,
Coming of Age
,
Disability
,
Gay for You
,
Male Pregnancy
,
May / December
,
Ménage a trois (or more...)
,
Silver Romance
&
Twincest
Settings:
Art World
,
College
,
Medical Romance
,
Office Affairs
,
Seasonal Romance
,
Show Business
&
Sports
Yaoi (manga)
From Movie to Novel (and viceversa)
Top 100 Gay Novels List
Secondary Tags
ActivistActorArtist
: illustrator, painter, photographer, sculptor
Author
: novelist, playwright, poet, screenwriter, writer
Dancer
: dance, choreographer
Designer
: architect, costumer, fashion designer, graphic designer, hairstylist, makeup artist, set designer, tailor
Director
: director, stage director
Eccentric
: aristocrat, art collector, drag queen, explorer, female impersonator, heir/heiress, hostess, lover, muse, prostitute, socialite, spy, survivor
Essayist
: anthropologist, archivist, biologist, columnist, critic, editor, educator, historian, journalist, lecturer, librarian, linguistic, philosopher, professor, psychoanalyst, psychologist, psychotherapist, publisher, reporter, researcher, scholar, sexologist, sociologist, teacher, theorist
Leader
: commander, emperor, judge, monarch, officer, politician, senator, statistician, warrior
ModelMusician
: arranger, composer, conductor, lyricist, pianist, singer, songwriter, violinist
Producer
: producer, manager, entrepreneur
Sport
Preditors & Editors Poll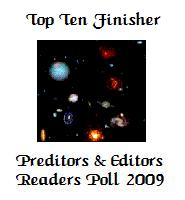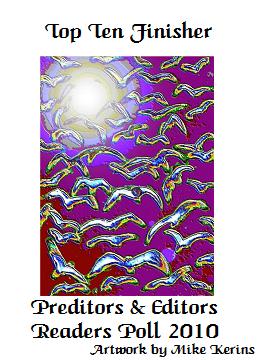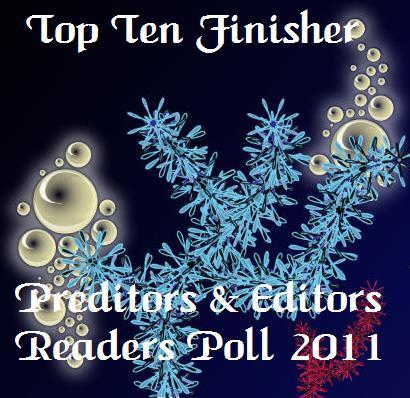 Amazon Profile
My Associate Amazon Store
Goodreads Profile
Top reviewer
Best reviewer
Top user
Top librarian
Most followed
Library Thing Helper Badgers
(Gold Medal) Helper for contributions to any area of LibraryThing
(Gold Medal) Common Knowledge for contributions to Common Knowledge
(Gold Medal) Work Combination for help maintaining LibraryThing's work system
(Silver Medal) Author Combination for help combining author names together
(Bronze Medal) Distinct authors for splitting homonymous authors into distinct authors
Publishers
List of LGBT publishers (for reviews look the Tags section)

Detailed List
Ego Surfing

Who links me
Statistics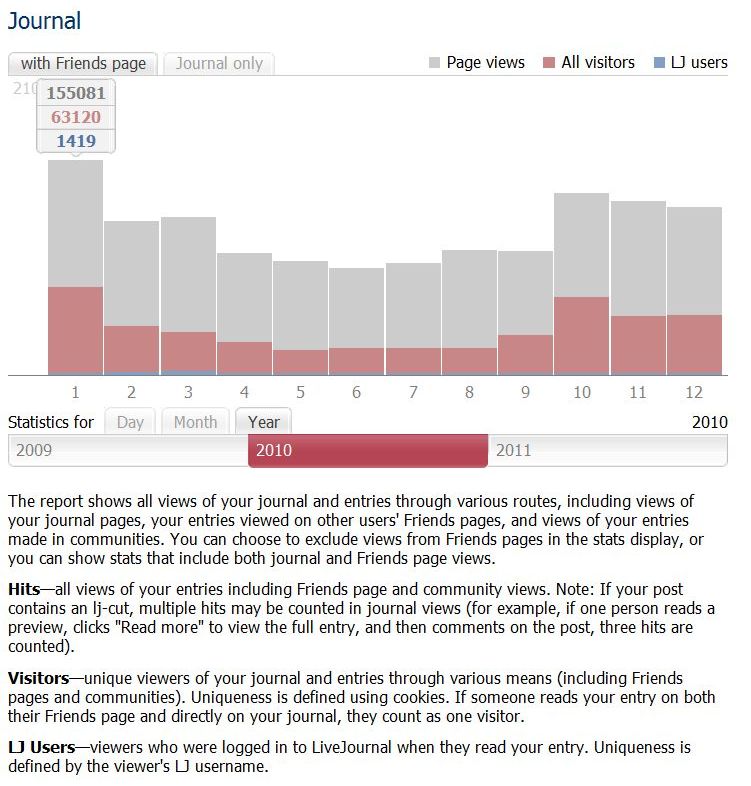 ClustrMaps

Site Meter

Disclaimer
All cover art, photo and graphic design contained in this site are copyrighted by the respective publishers and authors. These pages are for entertainment purposes only and no copyright infringement is intended. Should anyone object to our use of these items please contact by email the LJ's owner.
This is an amateur blog, where I discuss my reading, what I like and sometimes my personal life. I do not endorse anyone or charge fees of any kind for the books I review. I do not accept money as a result of this blog.
I'm associated with Amazon/USA Affiliates Programs.
Books reviewed on this site were usually provided at no cost by the publisher or author. However, some books were purchased by the reviewer and not provided for free. For information on how a particular title was obtained, please contact by email the LJ's owner.