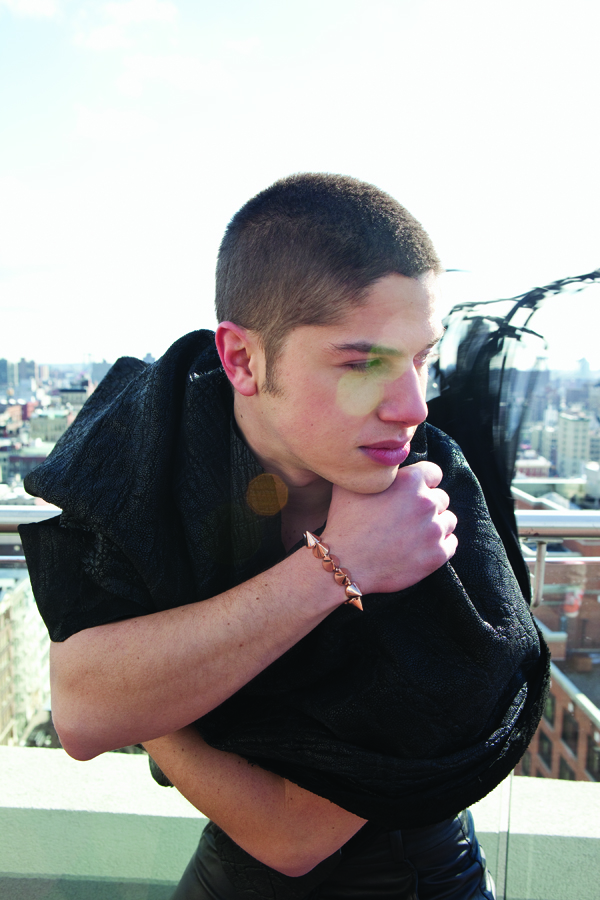 Asher Levine (born March 12, 1988) is an American fashion designer. He is the designer for his eponymous progressive menswear label, Asher Levine.
Levine was raised in Port Charlotte, Florida, where he attended Port Charlotte High School. Two days after he graduated from PCHS, Levine got on a plane and moved to New York City to attended Pace University. He graduated from the University in 2010 with a degree in Business Administration. Shortly after graduation, he founded his label. He has over a decade of experience and training in clothing construction. His designs are defined by its fusion of art and fashion, which challenge, if not broaden, peoples' understandings of silhouettes, proportions, and textures. Inspiration is drawn from the natural world and the socio-political psychology of contemporary art and youth culture.
Best known for designing custom garments worn by the Black Eyed Peas, Will.i.am, Bruno Mars, Scissor Sisters, Sam Sparro, Dangerous Muse, Adam Lambert, Johnny Weir, La Roux, Cazwell, Peaches, comedienne Caroline Reid's aka "Pam Ann", Jim Steinman, on and - most notably - Lady Gaga. The designer has worked with Lady Gaga on several occasions, including for her "Marry the Night" music video. More recently, Levine designed a sculpted body suit for Rita Ora's music video "Radioactive," the lead single off her album ORA. The label has a strong celebrity following and continues to be the go-to designer for performance artists.
Though custom designs have formed the foundation of the label's notoriety, his mainline menswear collection has begun to garner attention of its own. The emerging label is already on its 7th season and has participated at New York Fashion Week for six consecutive seasons. Levine's designs were featured in the November 2011 issue of Vogue Italia, photographed by Emma Summerton and styled by legendary stylist, Patti Wilson. His designs have also been featured in major publications such as i-D, Numéro, Interview Magazine, L'Uomo Vogue, Vogue and Rolling Stone.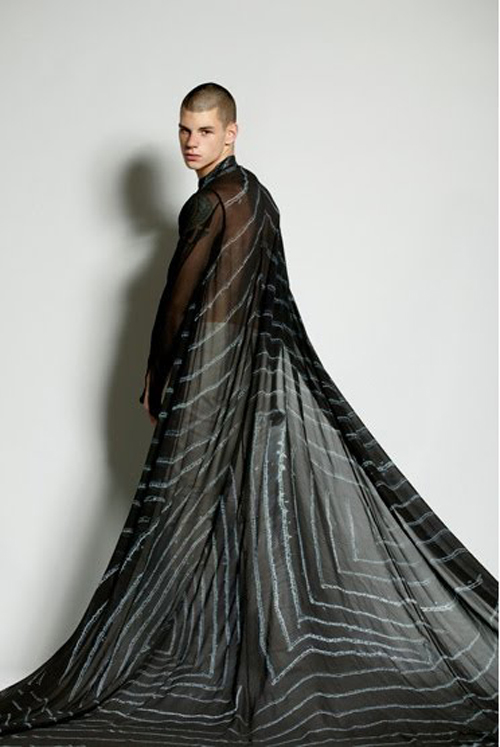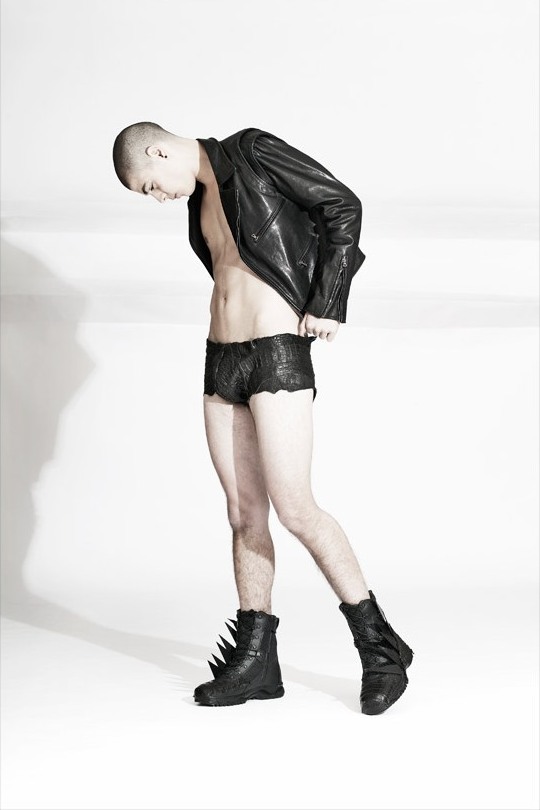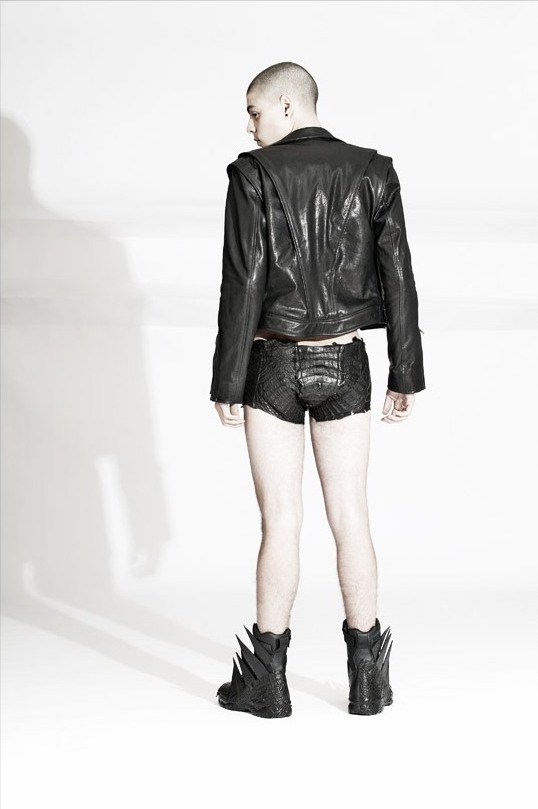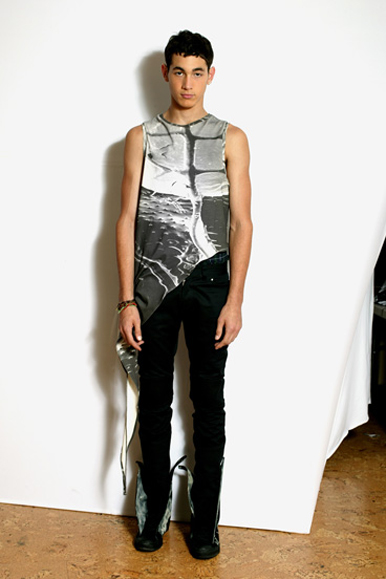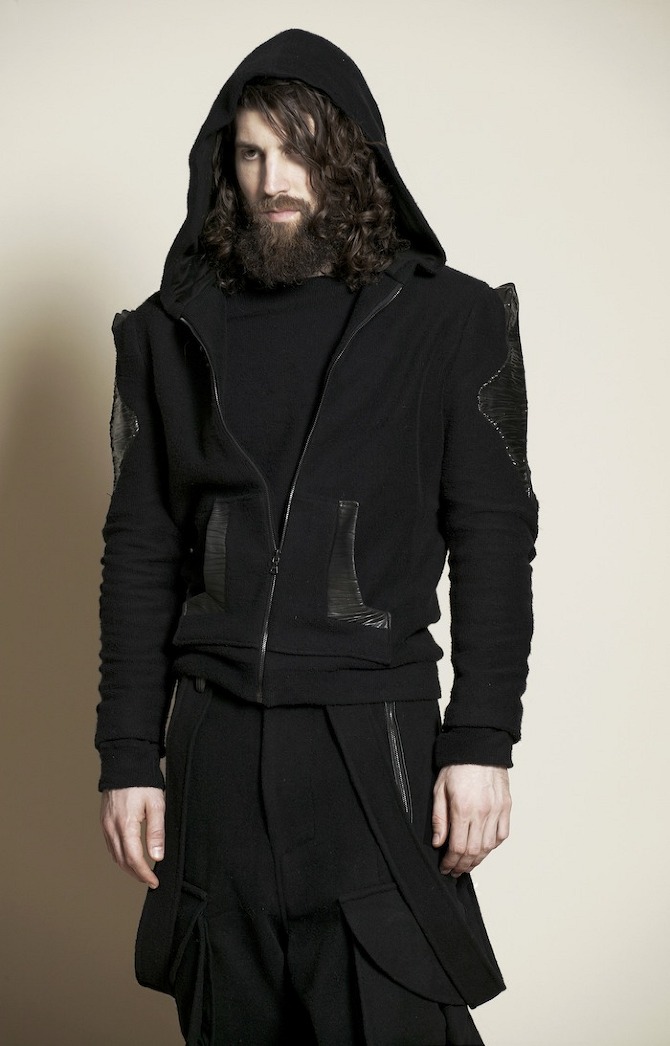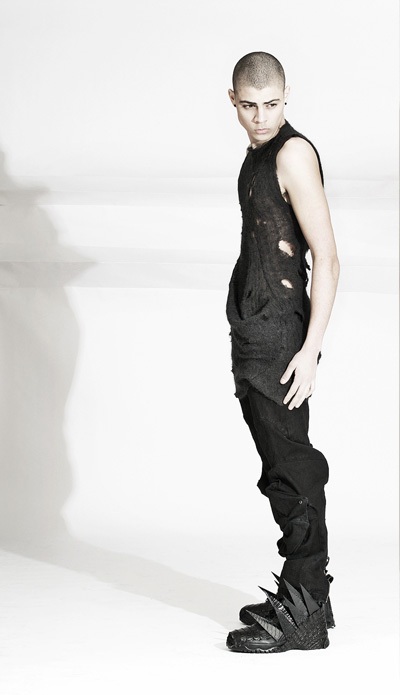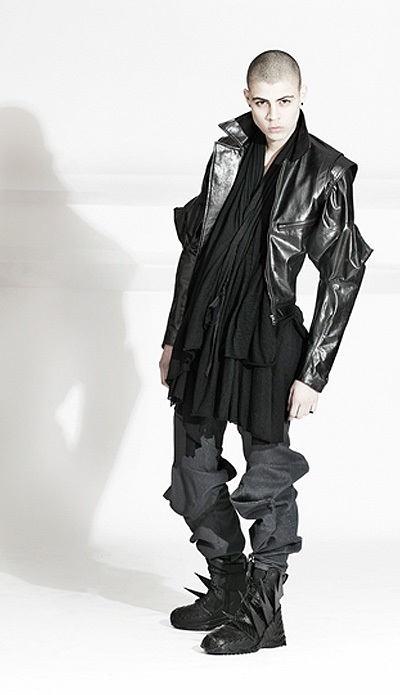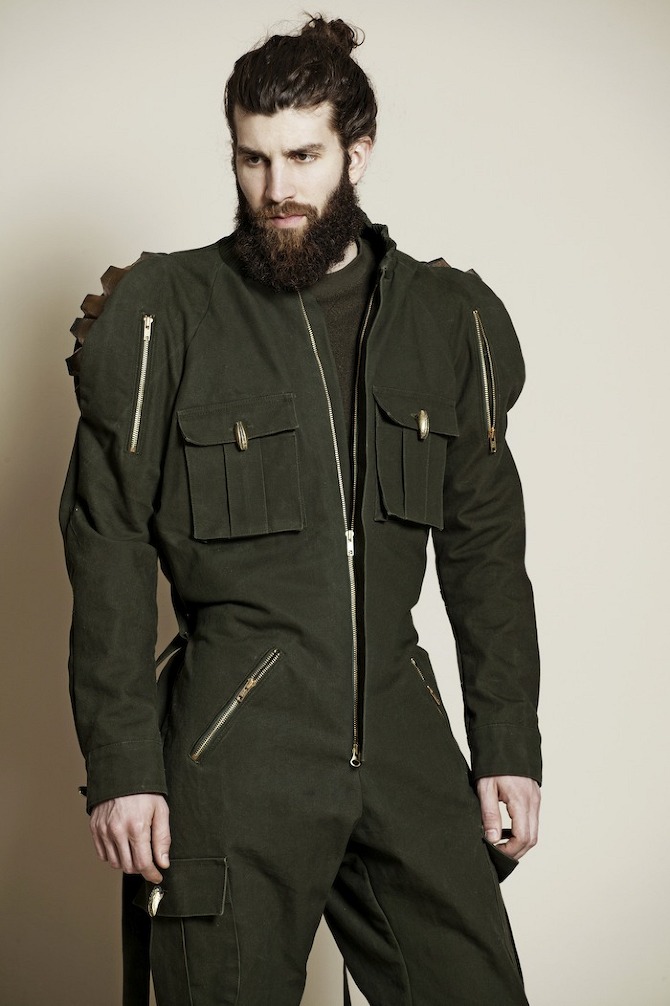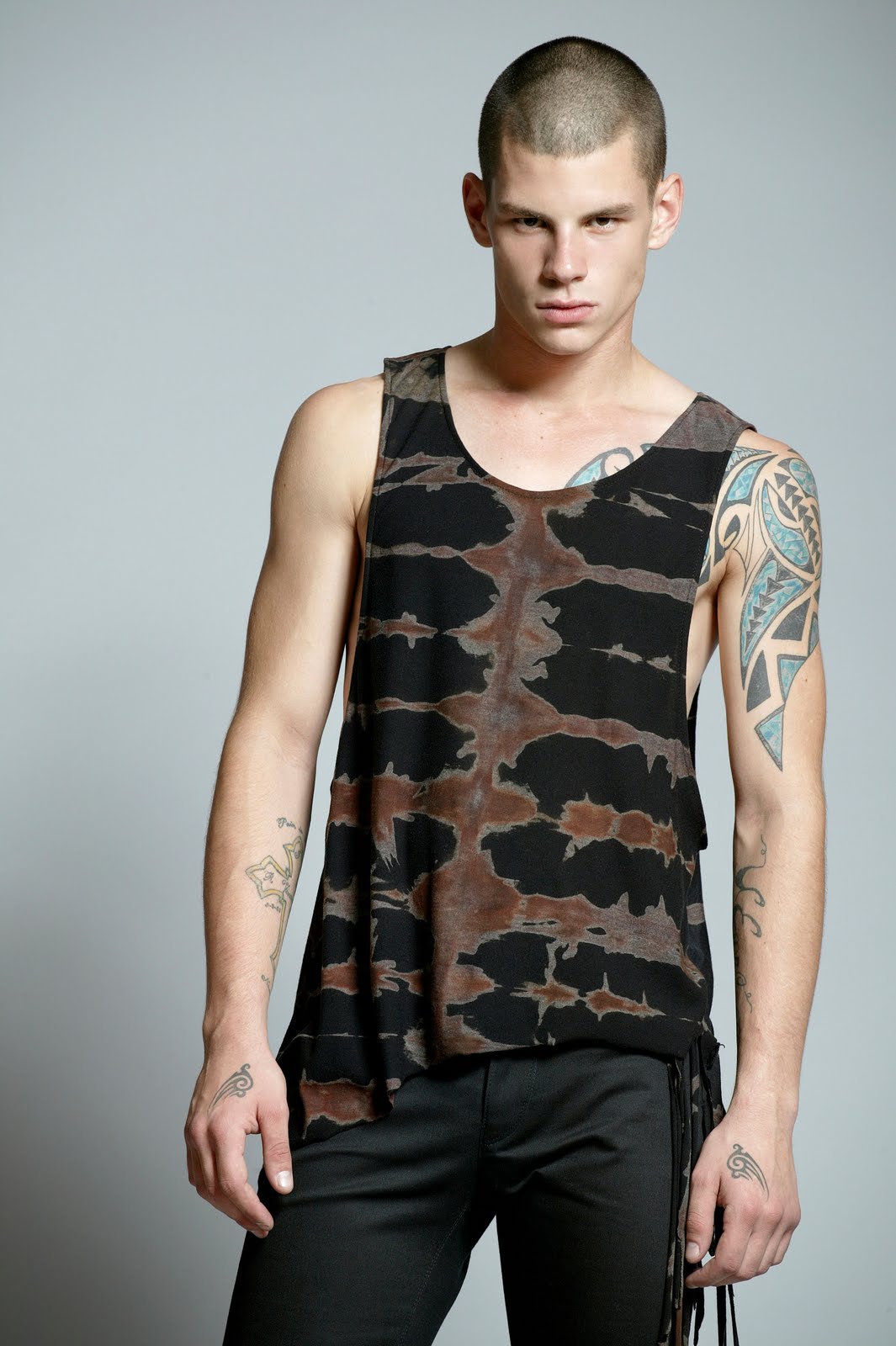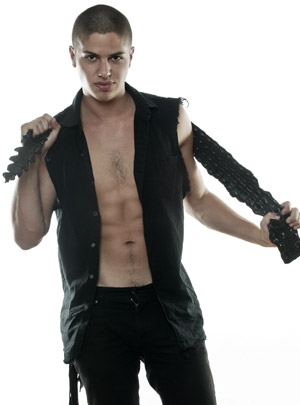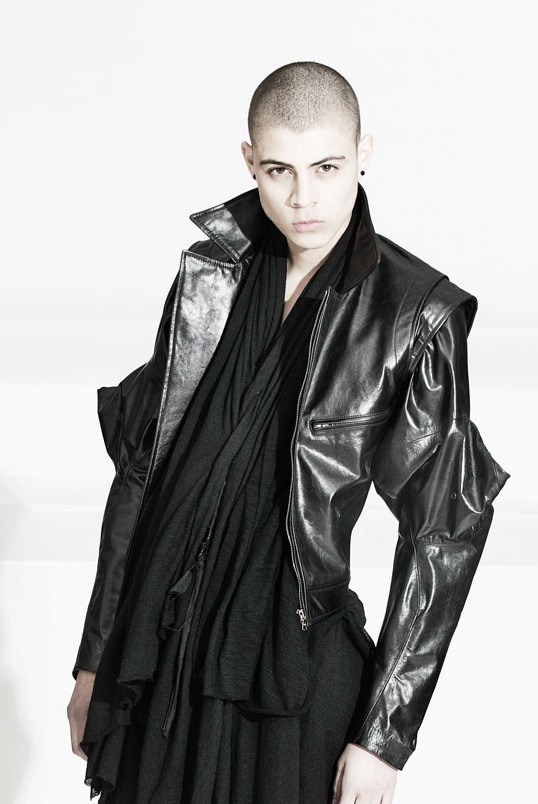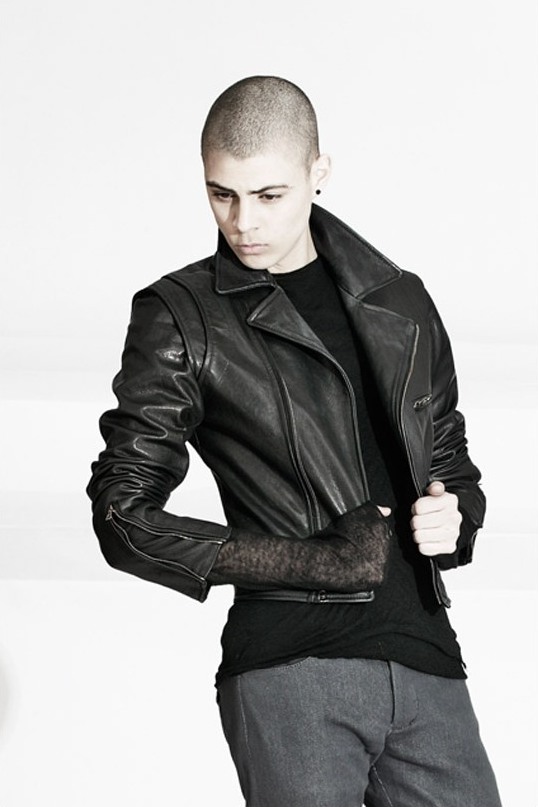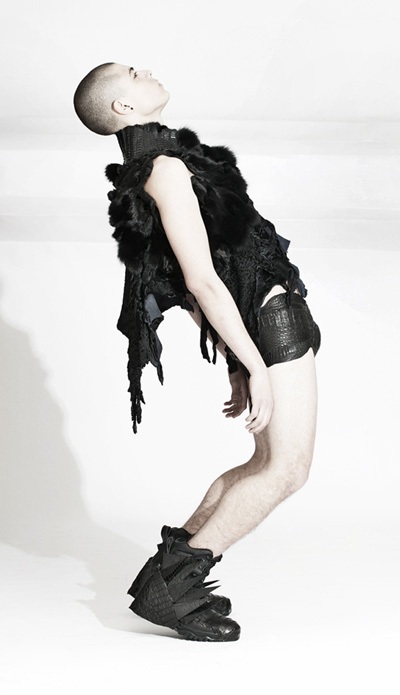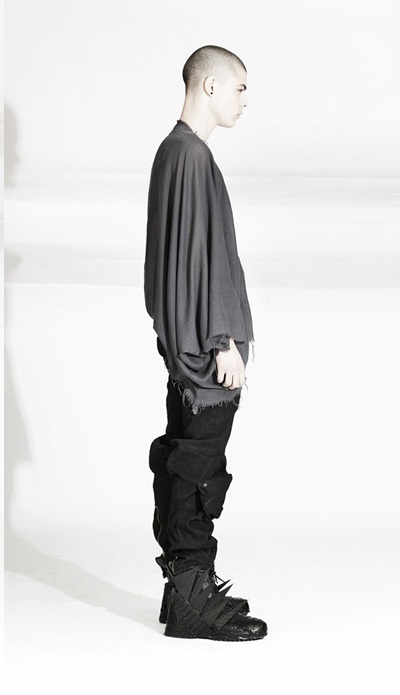 Levine's work integrates both fashion and technology. His designs explore the interplay and fusion of textile innovation and technological advancements all to re-envision the human experience, through collaborating with pioneers and their respective fields. For Levine's Fall/Winter 2012 collection, he demonstrated his talent for combining fashion and technological innovation by collaborating with MakerBot Industries, the leading innovator of 3D printing. The partnership led to the first-ever pair of 3D printed sunglasses for the collection leading to CNN writer Laurie Segall calling it "the hottest accessory on the runway at [New York] Fashion Week".
Levine's interest in technology was recently revisited for his Fall/Winter 2013 collection, where he transformed "fashion into function" as noted by MTV Style journalist, Chrissy Mahlmeister. The designer partnered with software developer, PhoneHalo to showcase clothing and accessories with embedded microchips that communicate with your smartphone. The microchips possess GPS locating technology enabled through an application that is readily downloadable to any smartphone.
Levine further demonstrates his talent for developing "science fashion" looks (wrote Tyler Malone of PMc Magazine) by integrating fashion and technology. To further enhance his trailblazing vision, Levine creates his own fabrics through intricate construction, molding and sculpting techniques. For instance in his Fall/Winter 2013 collection, he utilized materials such as silicone, neoprene, and high-performance polyurethane.
The Fall/Winter 2013 collection exhibits various methods of molding and casting to construct various items in the collection. These innovations can be seen in the three-dimensional hounds tooth printed moto-jacket. The raised print was created by enlarging the relief carving of a traditional houndstooth print onto a rubberized material slab to generate yards of silicone fabric. The final result is a reinterpretation and marriage of the classic motorcycle jacket with a new take on the traditional houndstooth print.
Levine's skill set is not solely limited to his highly conceptual pieces. His implementation of cutting edge textiles and construction can be seen in his collections staple pieces such as sweatshirts, pants, gloves and even a weekend bag. Levine's methods and aesthetic are far from ordinary, and his point of view is unlike any of his contemporaries. Due to Levine's unique and innovative fabrication processes and stand out style, he has become a pioneer of avant-garde menswear, and is quickly becoming "one of Hollywood's favorite emerging menswear designers".
Source:
http://en.wikipedia.org/wiki/Asher_Levine
Further Readings:
Fashion Details: 1,000 Ideas from Neckline to Waistline, Pockets to Pleats by Macarena San Martin
Paperback: 384 pages
Publisher: Rockport Publishers (November 1, 2011)
Language: English
ISBN-10: 1592537162
ISBN-13: 978-1592537167
Amazon:
Fashion Details: 1,000 Ideas from Neckline to Waistline, Pockets to Pleats
The details make the difference. Whether it's the traditional details—cuffs, pockets, darts, etc.—or the myriad alternative details that fashion designers are using today, these eye-catching, trend-setting elements are what make their designs stand out on the runway and on the street.
A vast and complete reference to the integral elements of fashion design, Fashion Details features thousands of full-color photographs showcasing the works of designers from around the world, including Camilla Norrback, Georgia Hardinge, Elisa Palomino, Stas Lopatkin, and many others.
Re-energize your current designs and be inspired to take your next designs in a completely new direction. This sourcebook of inspiration and motivation must be in the arsenal of every fashion designer who has obsessed over and is obsessed with details—professionals and students alike.
More Fashion Designers at my website:
http://www.elisarolle.com/
, My Ramblings/Art
This journal is friends only. This entry was originally posted at http://reviews-and-ramblings.dreamwidth.org/3497389.html. If you are not friends on this journal, Please comment there using OpenID.
elisa_rolle
Appointments
2016 LGBT Rainbow Awards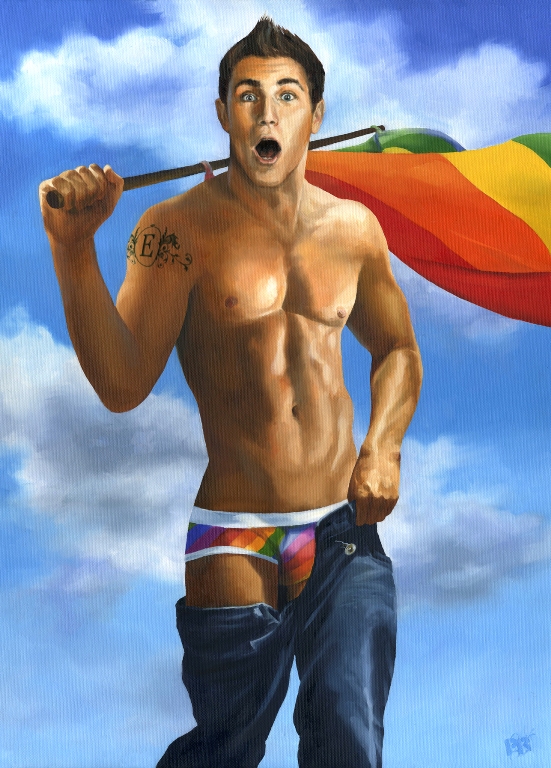 2016 Guidelines
2015 Winners
In the Spotlight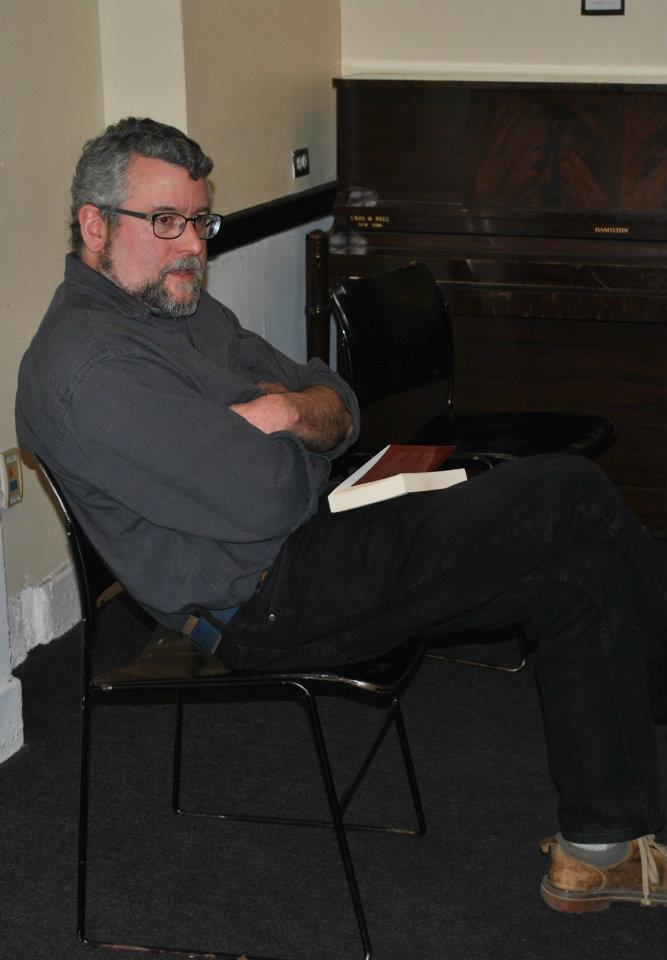 Top 100 Gay Novels List - Simple

Top 100 Gay Novels List - Wanted
Art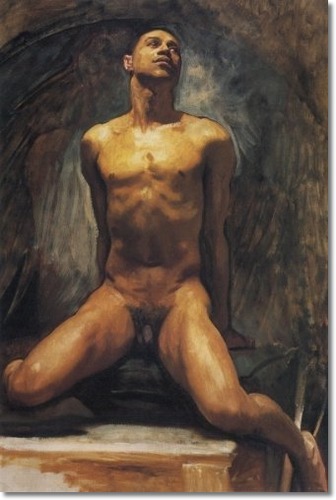 Previous Appointments Visual Summary
Gay Themed Movie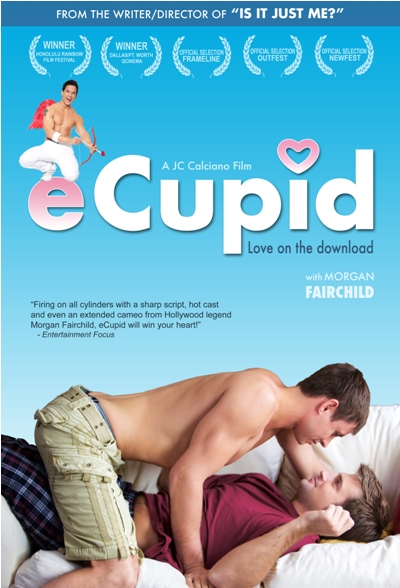 Previous Appointments Visual Summary
The Inside Reader


Previous Appointments Visual Summary

Top 100 Inside Readers Novels
LGBT Fashion Designers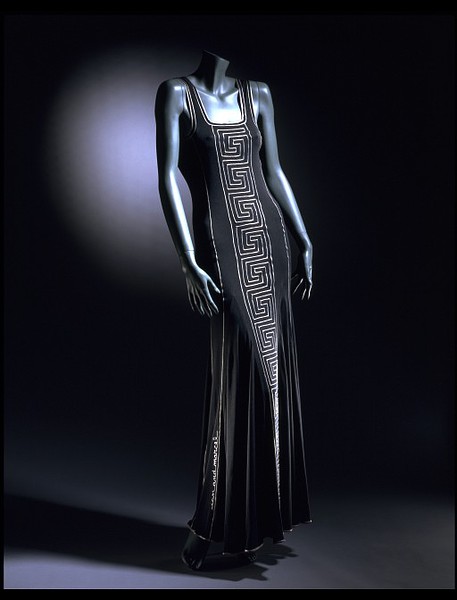 Previous Appointments Visual Summary
Gay Romance Challenge

Gay Commercial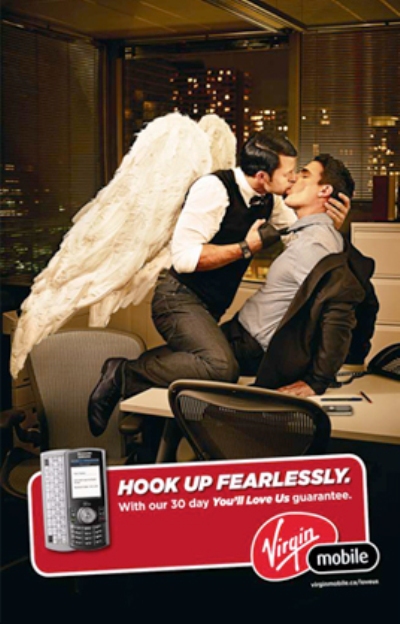 Around the World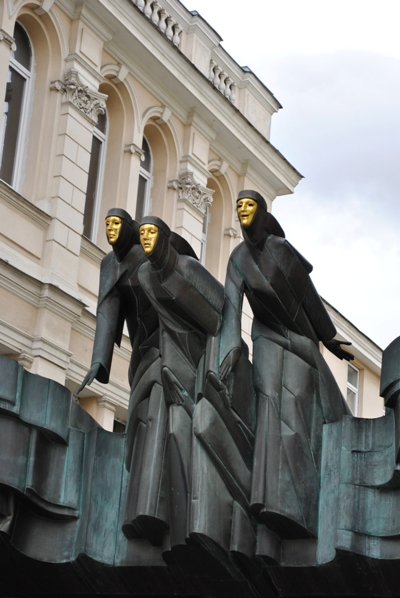 visited 20 states (8.88%)
Create your own visited map of The World
visited 15 states (30%)
Create your own visited map of The United States
Gay Classics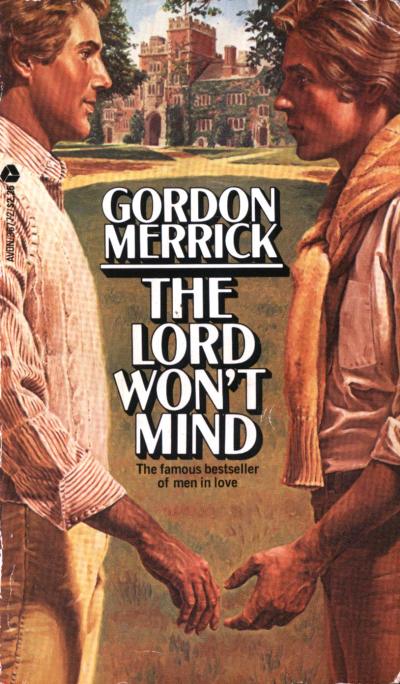 Previous Appointments Visual Summary
Romance History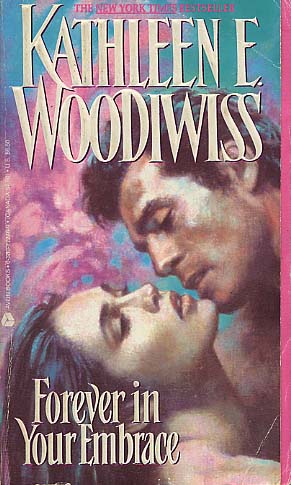 Previous Appointments Visual Summary
Main Tags
Characters:
Alpha Males
,
Cinderfellas (from rags to riches...)
,
Friends (with benefits)
,
Multicultural Lovers
,
Pretty... Men! (hustlers)
&
Virgins (at least in one way)
Dream Lovers:
Cowboys
,
Pirates
&
Sheikhs
Erotica (M/F)
Genres:
Contemporary
,
Fantasy
,
Futuristic
,
Historical
&
Paranormal
Length:
Short Story
,
Novella
&
Novel
Men in Uniform:
Cops / Detectives / PIs
,
Firefighters
&
Military
Non Conventional Lovers:
Elves, Gods, Deity & Witches
,
Furry Lovers
,
Shapeshifters
&
Vampires
Otherwordly Lovers:
Angels
,
Demons
&
Ghosts
Possible Futures:
Apocalypse Now
&
Back to the Future
Relationships:
Bondage / Submission
,
Breeches Rippers
,
Coming of Age
,
Disability
,
Gay for You
,
Male Pregnancy
,
May / December
,
Ménage a trois (or more...)
,
Silver Romance
&
Twincest
Settings:
Art World
,
College
,
Medical Romance
,
Office Affairs
,
Seasonal Romance
,
Show Business
&
Sports
Yaoi (manga)
From Movie to Novel (and viceversa)
Top 100 Gay Novels List
Secondary Tags
ActivistActorArtist
: illustrator, painter, photographer, sculptor
Author
: novelist, playwright, poet, screenwriter, writer
Dancer
: dance, choreographer
Designer
: architect, costumer, fashion designer, graphic designer, hairstylist, makeup artist, set designer, tailor
Director
: director, stage director
Eccentric
: aristocrat, art collector, drag queen, explorer, female impersonator, heir/heiress, hostess, lover, muse, prostitute, socialite, spy, survivor
Essayist
: anthropologist, archivist, biologist, columnist, critic, editor, educator, historian, journalist, lecturer, librarian, linguistic, philosopher, professor, psychoanalyst, psychologist, psychotherapist, publisher, reporter, researcher, scholar, sexologist, sociologist, teacher, theorist
Leader
: commander, emperor, judge, monarch, officer, politician, senator, statistician, warrior
ModelMusician
: arranger, composer, conductor, lyricist, pianist, singer, songwriter, violinist
Producer
: producer, manager, entrepreneur
Sport
Preditors & Editors Poll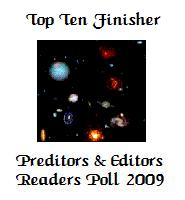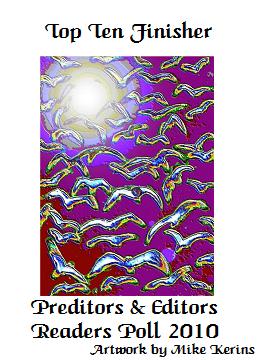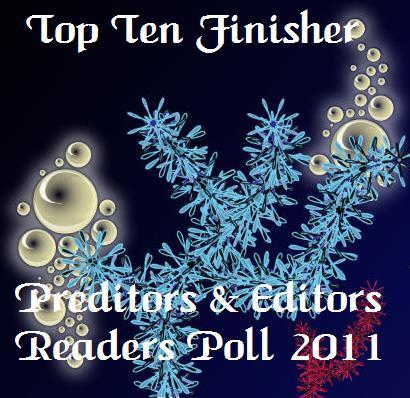 Amazon Profile
My Associate Amazon Store
Goodreads Profile
Top reviewer
Best reviewer
Top user
Top librarian
Most followed
Library Thing Helper Badgers
(Gold Medal) Helper for contributions to any area of LibraryThing
(Gold Medal) Common Knowledge for contributions to Common Knowledge
(Gold Medal) Work Combination for help maintaining LibraryThing's work system
(Silver Medal) Author Combination for help combining author names together
(Bronze Medal) Distinct authors for splitting homonymous authors into distinct authors
Publishers
List of LGBT publishers (for reviews look the Tags section)

Detailed List
Ego Surfing

Who links me
Statistics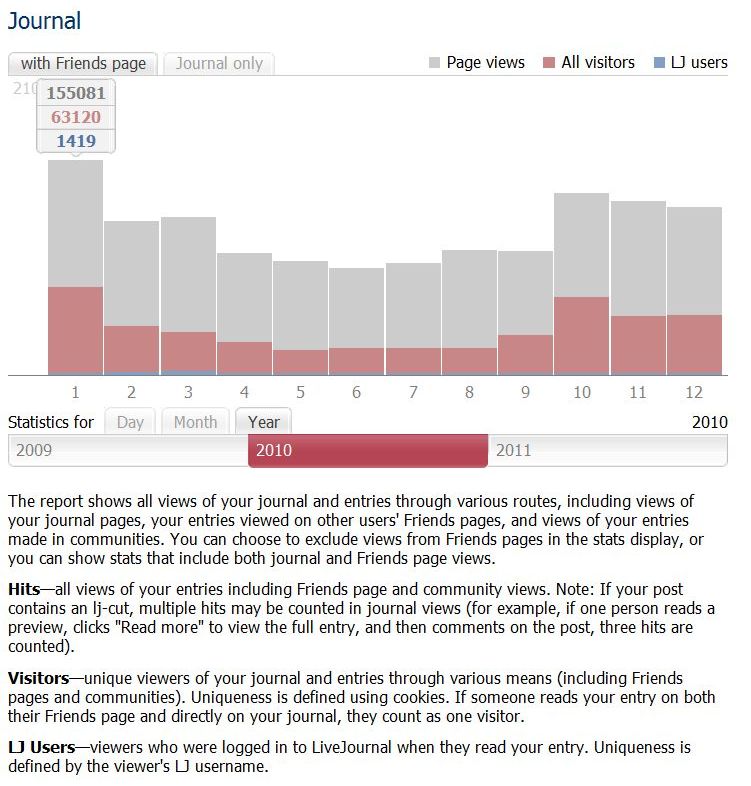 ClustrMaps

Site Meter

Disclaimer
All cover art, photo and graphic design contained in this site are copyrighted by the respective publishers and authors. These pages are for entertainment purposes only and no copyright infringement is intended. Should anyone object to our use of these items please contact by email the LJ's owner.
This is an amateur blog, where I discuss my reading, what I like and sometimes my personal life. I do not endorse anyone or charge fees of any kind for the books I review. I do not accept money as a result of this blog.
I'm associated with Amazon/USA Affiliates Programs.
Books reviewed on this site were usually provided at no cost by the publisher or author. However, some books were purchased by the reviewer and not provided for free. For information on how a particular title was obtained, please contact by email the LJ's owner.