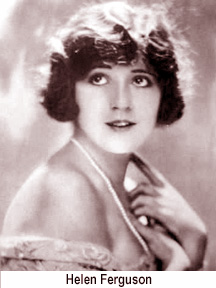 Helen Ferguson was an actress and then she became a publicist. She was born in Decatur, Illinois around July 23, 1900 although according to the social security records the year might have been 1892. She died in Clearwater, Florida on March 14, 1977 and she was buried at Forest Lawn, Glendale in California and her Hollywood star is located at 6153 Hollywood Blvd.
For nearly thirty years Helen Ferguson had an intimate relationship with Barbara Stanwyck. During much of that time Stanwyck was married—unhappily—to actor Robert Taylor.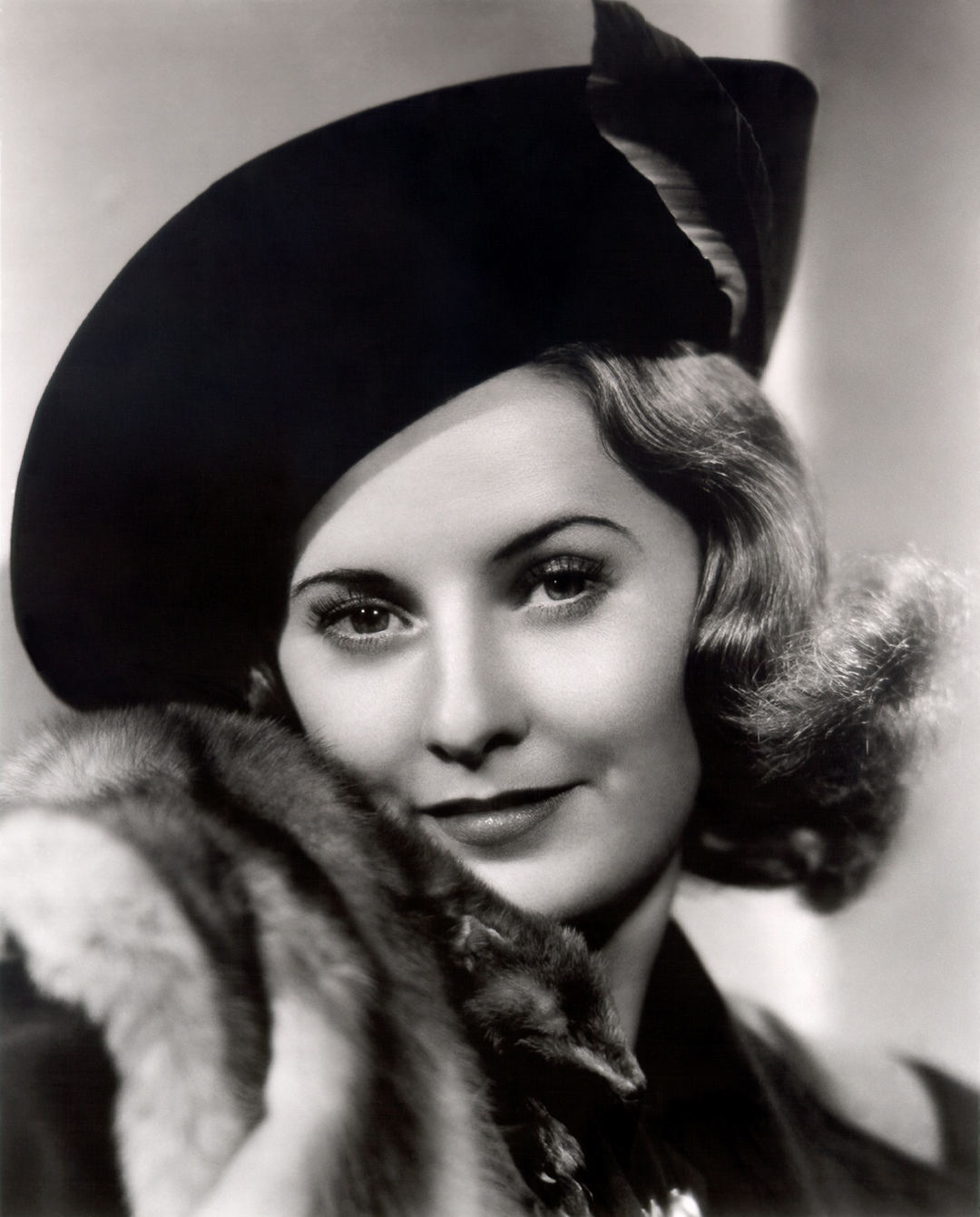 Helen graduated from the Nicholas Senn High School of Chicago, she became a stenographer, attended the Academy of Fine Arts, worked as a newspaper reporter all before becoming a movie actress around 1914. In'The Temper' (Eassanay Studio, 1915)Helen was not credited but by 1917 she was working in films full time beginning with Max Wants a Divorce. (
Picture: Barbara Stanwyck
)
The first on screen credit seems to have been in 1917. Vitagraph Studios made a film called 'The Romance Promoters' in 1920 in which Helen co-star. By the 1920, she was starring in Fox Films' Westerns; she went on to make comedies and serials.
Helen was described as a 'regular girl' starting in her film career as an extra; she is reported to have appeared in the 1915 production of 'The Tempter', Henry B. Walthall's first picture at Eassanay Studio.
Sam Goldwyn brought Helen Ferguson to New York in 1919 to appear in 'Going Some.' Helen went on to work for other East Coast Studios.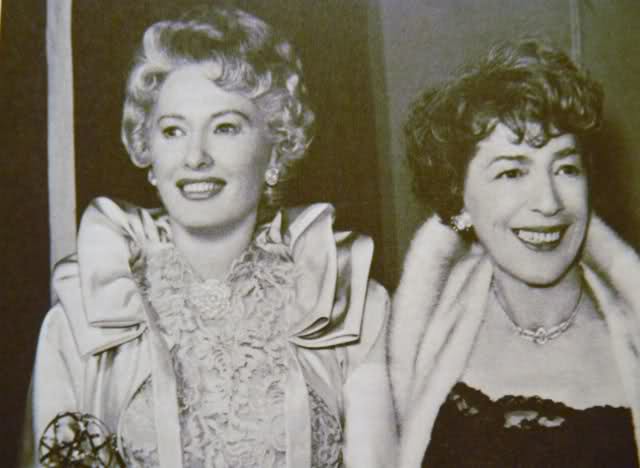 Barbara Stanwyck
&
Helen Ferguson
'The End of the Road' was made in 1919, Helen plays the maid, not a very big part. It is an Army Training film about syphilis directed by Edward H. Griffith.
According to 'The Blue Book of the Screen' (1923) "Helen Ferguson drives a car, and is always reading, studying and painting."
In 1920, Helen Ferguson started making films with William Russell; they worked together for Fox Films in 'Shod with Fire" and 'The Challenge of the Law.' They continued to work together on 'Desert Blooms' in 1921; 'The Crusader', 1922 and then in 1925 they came together once more to make 'My Neighbor's Wife'; that was the year they were married. This was Helen's first marriage, although they had known each other and Helen told reporters that they had been in love for a long time but they had decided to actually marry rather suddenly. Their romance had started in 1920 when they first worked together. William Russell, his real name was William Lerch had been married to Charlotte Burton in 1919 but the marriage only lasted six months before they divorced. At the time of Helen and Bill's marriage, she was reported 26 and Bill was 40. The married ceremony took place at Emilie Ferguson, Helen's mother's home and was preformed by Dr. Frank Dyer.
They were working at separate studios so were not able to take a honeymoon, but William Russell had a yacht so they could have taken a cruise. In 1925, Bill was with Universal in a film called 'The Still Alarm' and at Pathe, Helen was starring in a picture being filmed off the coast of New England. Helen was featured in several serials.
Sadly, William (Bill) Russell died in 1929. Bill had been ill in the hospital for just a week with pneumonia. He died before Helen could reach his bedside, he was just 45 and was known for his 'he man' roles although he had been on the stage since he was 8 years old and had played opposite the young and beautiful Ethel Barrymore, and many others. He had three sisters (Emma, Clara, Florence,) and his brother was Albert E. Lerch. Bill's estate was large in 1929 standards and Helen was named his executrix.
In October of 1929, Helen gave an interview while in San Francisco staying at the Women's City Club, she explained that she didn't really have an aim in life since the death of her husband, she had been at lose ends.
She explained she had lost all ambition but had learned to be tolerant of others' feelings. A year after it was reported that Helen was aimless she announced that a business friendship, which had begun in the handing of William Russell over $100,000 estate, had ripened into a romance with Richard L. Hargreaves, president of the Beverly Hills First National Bank. Richard Hargreaves was divorced in 1929 from Grace Bryan, the daughter of the late William Jennings Bryan.
In December 1930, when Helen married for the second time, she left film and went on the stage but by 1933, she retired from performing completely. Richard died in 1941; leaving Helen widowed a second time.
She found a second successful career in publicity and became a power in Hollywood, working with many of the great names in the movie industry: Henry Fonda, Barbara Stanwyek, Loretta Young, Pat O'Brien, Robert Taylor and Jeanette MacDonald. Helen worked as one of the foremost super-press (suppress) agents for nearly 20 years. Helen Ferguson Public Relations 151 El Camino Drive, Beverly Hills and her home address was 400 S Burnside Ave LA CA 90036. She retired from publicity work in 1967, after a wonderful and long career.
Source:
http://looking-for-mabel.webs.com/helenferguson.htm
Further Readings:
Stanwyck by Axel Madsen
Paperback: 484 pages
Publisher: iUniverse (July 25, 2001)
Language: English
ISBN-10: 0595193986
ISBN-13: 978-0595193981
Amazon:
Stanwyck
Barbara Stanwyck thrilled millions in scene after scene, picture after picture, over a six-decade career that took her from an impoverished childhood in the streets of Brooklyn to the pinnacle of Golden Age Hollywood. At one tough and vulnerable, straight-talking but emotionally elusive, she electrified every production in which she appeared, from Hollywood B-Flicks to such classics as Stella Dallas, Double Indemnity, and televisions The Thorn Birds. She was an early role model for women dissatisfied with the standard Hollywood heroine, and a tantalizing challenge to men who wanted more. Her honesty and authenticity resonate even more powerfully todaybut her complete story has never been told.
More Real Life Romances at my website:
http://www.elisarolle.com/
, My Ramblings/Real Life Romance
This journal is friends only. This entry was originally posted at http://reviews-and-ramblings.dreamwidth.org/3500185.html. If you are not friends on this journal, Please comment there using OpenID.
Tags:
elisa_rolle
Appointments
2014 LGBT Rainbow Awards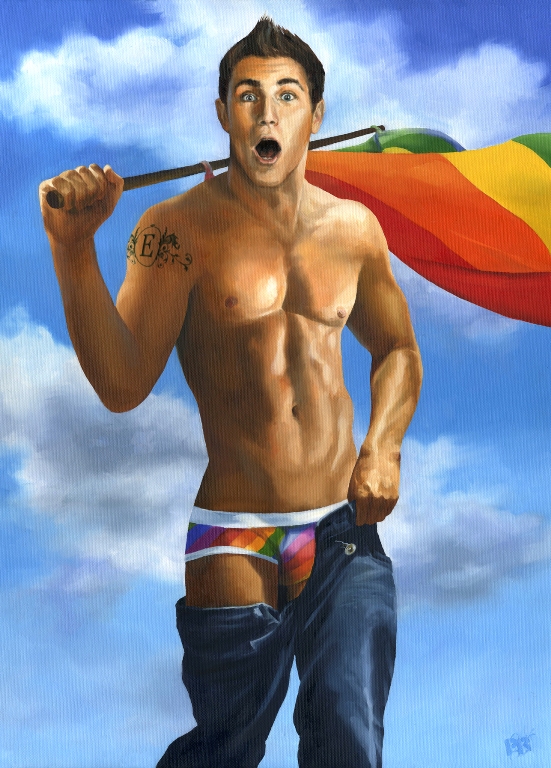 2014 Guidelines
2013 Winners
In the Spotlight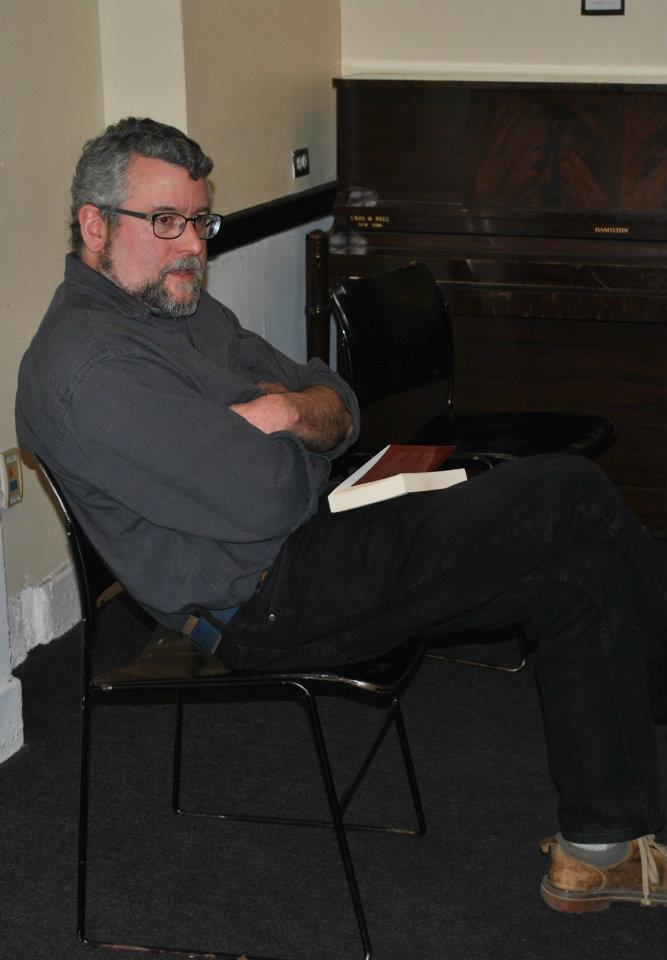 Top 100 Gay Novels List - Simple

Top 100 Gay Novels List - Wanted
Art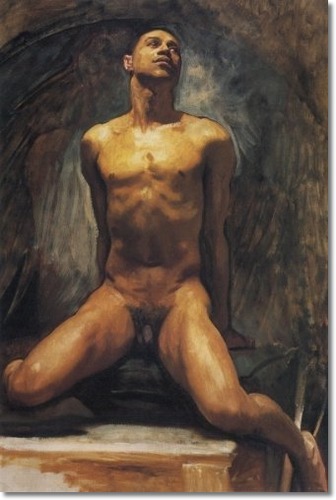 Previous Appointments Visual Summary
Gay Themed Movie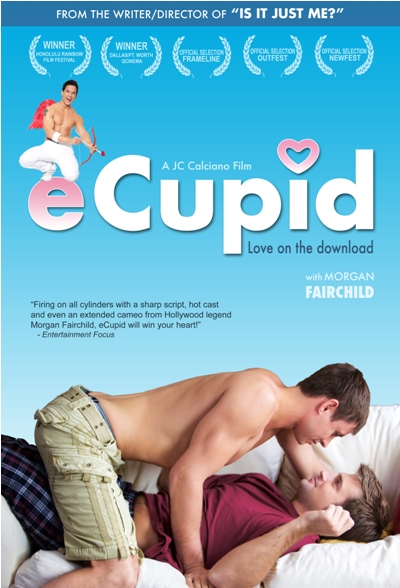 Previous Appointments Visual Summary
The Inside Reader


Previous Appointments Visual Summary

Top 100 Inside Readers Novels
LGBT Fashion Designers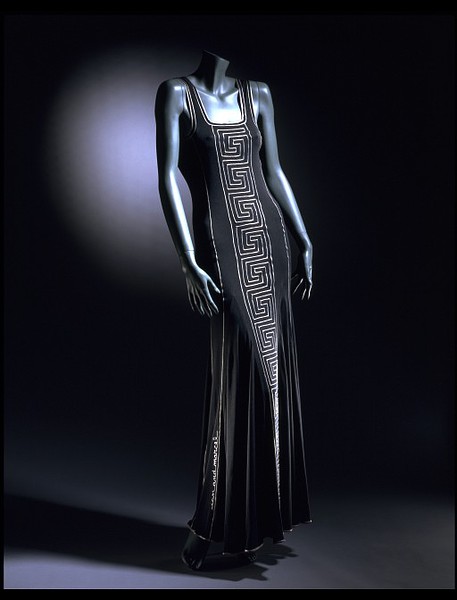 Previous Appointments Visual Summary
Gay Romance Challenge

Gay Commercial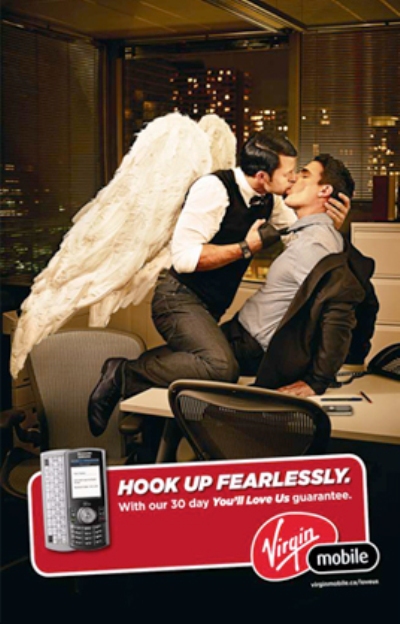 Around the World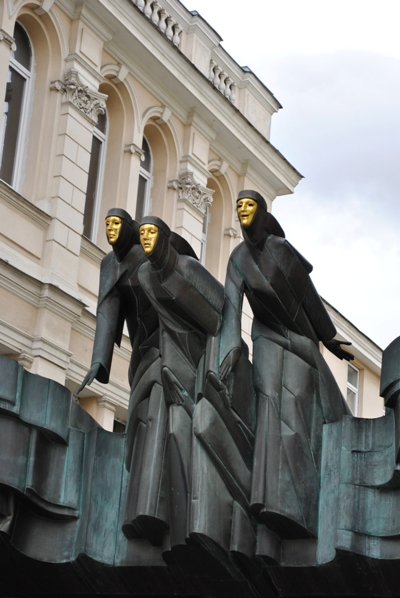 visited 20 states (8.88%)
Create your own visited map of The World
visited 15 states (30%)
Create your own visited map of The United States
Gay Classics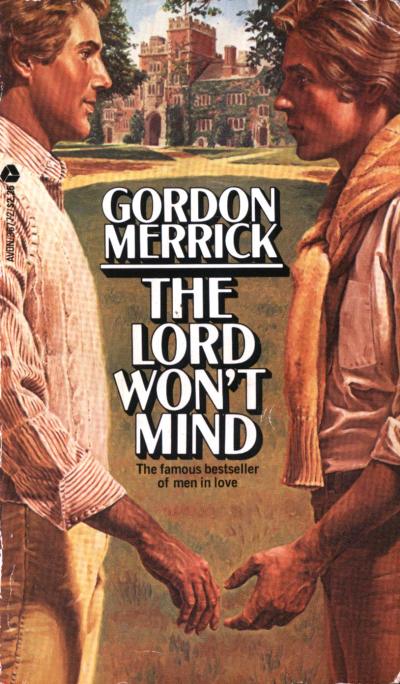 Previous Appointments Visual Summary
Romance History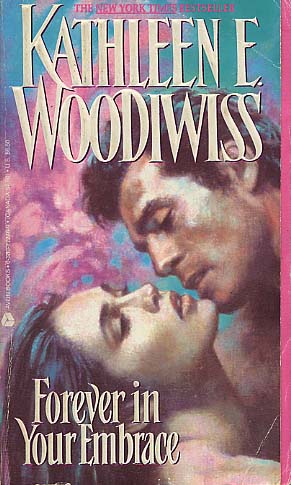 Previous Appointments Visual Summary
Main Tags
Characters:
Alpha Males
,
Cinderfellas (from rags to riches...)
,
Friends (with benefits)
,
Multicultural Lovers
,
Pretty... Men! (hustlers)
&
Virgins (at least in one way)
Dream Lovers:
Cowboys
,
Pirates
&
Sheikhs
Erotica (M/F)
Genres:
Contemporary
,
Fantasy
,
Futuristic
,
Historical
&
Paranormal
Length:
Short Story
,
Novella
&
Novel
Men in Uniform:
Cops / Detectives / PIs
,
Firefighters
&
Military
Non Conventional Lovers:
Elves, Gods, Deity & Witches
,
Furry Lovers
,
Shapeshifters
&
Vampires
Otherwordly Lovers:
Angels
,
Demons
&
Ghosts
Possible Futures:
Apocalypse Now
&
Back to the Future
Relationships:
Bondage / Submission
,
Breeches Rippers
,
Coming of Age
,
Disability
,
Gay for You
,
Male Pregnancy
,
May / December
,
Ménage a trois (or more...)
,
Silver Romance
&
Twincest
Settings:
Art World
,
College
,
Medical Romance
,
Office Affairs
,
Seasonal Romance
,
Show Business
&
Sports
Yaoi (manga)
From Movie to Novel (and viceversa)
Top 100 Gay Novels List
Secondary Tags
ActivistActorArtist
: illustrator, painter, photographer, sculptor
Author
: novelist, playwright, poet, screenwriter, writer
Dancer
: dance, choreographer
Designer
: architect, costumer, fashion designer, graphic designer, hairstylist, makeup artist, set designer, tailor
Director
: director, stage director
Eccentric
: aristocrat, art collector, drag queen, explorer, female impersonator, heir/heiress, hostess, lover, muse, prostitute, socialite, spy, survivor
Essayist
: anthropologist, archivist, biologist, columnist, critic, editor, educator, historian, journalist, lecturer, librarian, linguistic, philosopher, professor, psychoanalyst, psychologist, psychotherapist, publisher, reporter, researcher, scholar, sexologist, sociologist, teacher, theorist
Leader
: commander, emperor, judge, monarch, officer, politician, senator, statistician, warrior
ModelMusician
: arranger, composer, conductor, lyricist, pianist, singer, songwriter, violinist
Producer
: producer, manager, entrepreneur
Sport
Preditors & Editors Poll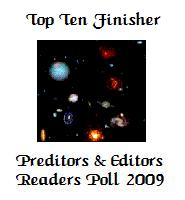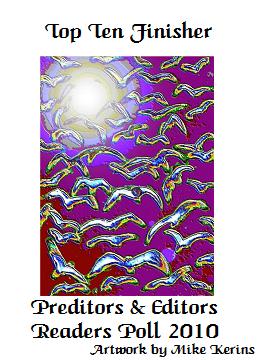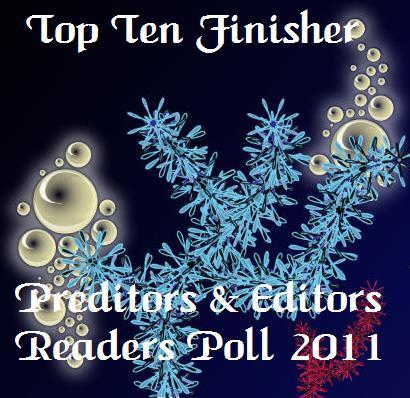 Amazon Profile
My Associate Amazon Store
Goodreads Profile
Top reviewer
Best reviewer
Top user
Top librarian
Most followed
Library Thing Helper Badgers
(Gold Medal) Helper for contributions to any area of LibraryThing
(Gold Medal) Common Knowledge for contributions to Common Knowledge
(Gold Medal) Work Combination for help maintaining LibraryThing's work system
(Silver Medal) Author Combination for help combining author names together
(Bronze Medal) Distinct authors for splitting homonymous authors into distinct authors
Publishers
List of LGBT publishers (for reviews look the Tags section)

Detailed List
Ego Surfing

Who links me
Statistics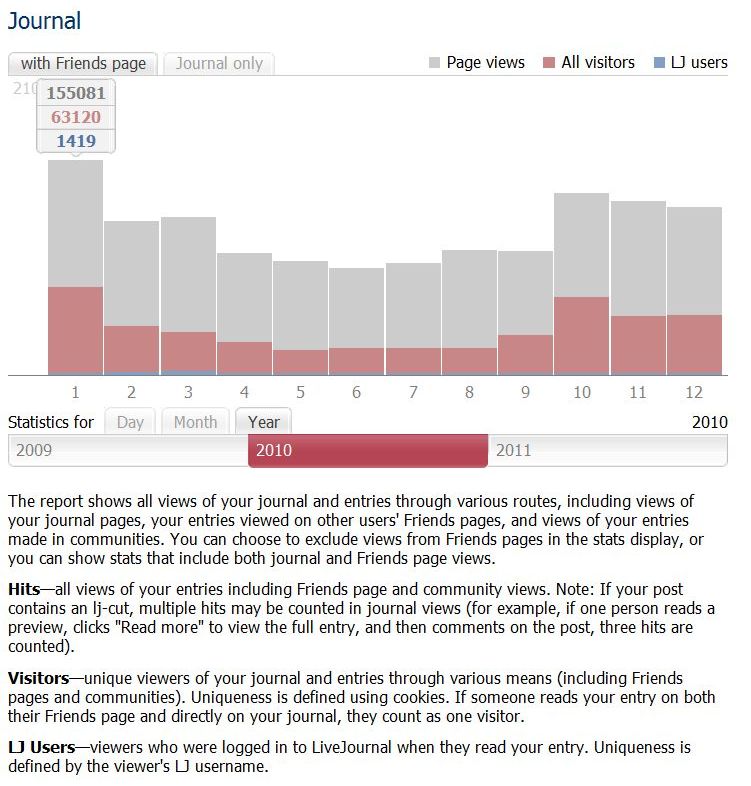 ClustrMaps

Site Meter

Disclaimer
All cover art, photo and graphic design contained in this site are copyrighted by the respective publishers and authors. These pages are for entertainment purposes only and no copyright infringement is intended. Should anyone object to our use of these items please contact by email the LJ's owner.
This is an amateur blog, where I discuss my reading, what I like and sometimes my personal life. I do not endorse anyone or charge fees of any kind for the books I review. I do not accept money as a result of this blog.
I'm associated with Amazon/USA Affiliates Programs.
Books reviewed on this site were usually provided at no cost by the publisher or author. However, some books were purchased by the reviewer and not provided for free. For information on how a particular title was obtained, please contact by email the LJ's owner.