Mar. 19th, 2013 at 11:03 AM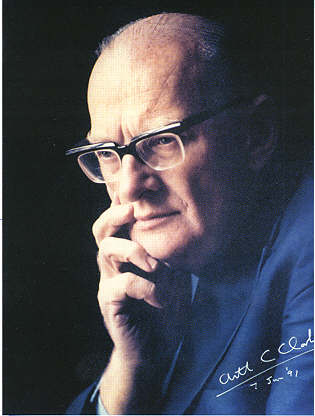 Sir Arthur Charles Clarke, CBE, FRAS, Sri Lankabhimanya, (16 December 1917 – 19 March 2008) was a British science fiction author, inventor, and futurist, famous for his short stories and novels, among them 2001: A Space Odyssey (1968), and as a host and commentator in the British television series Mysterious World. For many years, Robert A. Heinlein, Isaac Asimov, and Clarke were known as the "Big Three" of science fiction.
On a trip to Florida in 1953 Clarke met and quickly married Marilyn Mayfield, a 22-year-old American divorcee with a young son. They separated permanently after six months, although the divorce was not finalised until 1964. "The marriage was incompatible from the beginning", says Clarke. Clarke never remarried but was close to a Sri Lankan man, Leslie Ekanayake, whom the author called his "only perfect friend of a lifetime" in his dedication to The Fountains of Paradise. (Full dedication reads: "To the still unfading memory of LESLIE EKANAYAKE (13 JuIy 1947 – 4 July 1977) only perfect friend of a lifetime, in whom were uniquely combined Loyalty, Intelligence and Compassion. When your radiant and loving spirit vanished from this world, the light went out of many lives.") Clarke is buried with Ekanayake, who predeceased him by three decades, in the Colombo central cemetery.
Clarke served in the Royal Air Force as a radar instructor and technician from 1941 to 1946. In 1945, he proposed a satellite communication system—an idea that, in 1963, won him the Franklin Institute's Stuart Ballantine Medal. He was the chairman of the British Interplanetary Society from 1947–1950 and again in 1953.
In 1956, Clarke emigrated to Sri Lanka, largely to pursue his interest in scuba diving. That year, he discovered the underwater ruins of the ancient Koneswaram temple in Trincomalee. He lived in Sri Lanka until his death. He was knighted by Queen Elizabeth II in 1998, and was awarded Sri Lanka's highest civil honour, Sri Lankabhimanya, in 2005.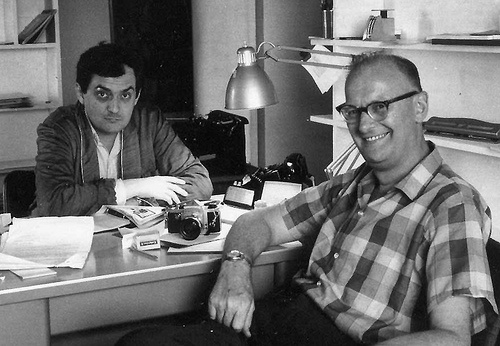 Leslie Ekanayake and Arthur C. Clark
e
Clarke was born in Minehead, Somerset, England. As a boy, he grew up on a farm enjoying stargazing and reading old American science fiction pulp magazines. After secondary education at Huish Grammar School in Taunton, he joined the Board of Education as a pensions auditor.
During the Second World War he served in the Royal Air Force as a radar specialist and was involved in the early warning radar defence system which contributed to the RAF's success during the Battle of Britain. Clarke spent most of his wartime service working on Ground Controlled Approach (GCA) radar as documented in the semi-autobiographical Glide Path, his only non-science-fiction novel. Although GCA did not see much practical use during the war, it proved vital to the Berlin Airlift of 1948–1949 after several years of development. Clarke initially served in the ranks, and was a corporal instructor on radar at No 9 Radio School, RAF Yatesbury in Wiltshire. He was commissioned as a Pilot Officer (Technical Branch) on 27 May 1943. He was promoted Flying Officer on 27 November 1943. He was appointed chief training instructor at RAF Honiley in Warwickshire and was demobilised with the rank of flight lieutenant. After the war he earned a first-class degree in mathematics and physics at King's College London.
In the postwar years, Clarke became the Chairman of the British Interplanetary Society from 1946–1947 and again from 1951–1953. Although he was not the originator of the concept of geostationary satellites, one of his most important contributions may be his idea that they would be ideal telecommunications relays. He advanced this idea in a paper privately circulated among the core technical members of the BIS in 1945. The concept was published in Wireless World in October of that year. Clarke also wrote a number of non-fiction books describing the technical details and societal implications of rocketry and space flight. The most notable of these may be The Exploration of Space (1951) and The Promise of Space (1968). In recognition of these contributions the geostationary orbit 36,000 kilometres (22,000 mi) above the equator is officially recognised by the International Astronomical Union as a Clarke Orbit.
In his biography of Stanley Kubrick, John Baxter cites Clarke's homosexuality as a reason why he relocated, due to more tolerant laws with regard to homosexuality in Sri Lanka. Journalists who enquired of Clarke whether he was gay were told, "No, merely mildly cheerful." However, Michael Moorcock has written:
Everyone knew he was gay. In the 1950s I'd go out drinking with his boyfriend. We met his proteges, western and eastern, and their families, people who had only the most generous praise for his kindness. Self-absorbed he might be, and a teetotaller, but an impeccable gent through and through.
In an interview in the July 1986 issue of Playboy magazine, Clarke stated "Of course. Who hasn't?" when asked if he had had bisexual experience. In his obituary, Clarke's friend Kerry O'Quinn wrote : "Yes, Arthur was gay... As Isaac Asimov once told me, "I think he simply found he preferred men." Arthur didn't publicize his sexuality -that wasn't the focus of his life- but if asked, he was open and honest."
Clarke maintained a vast collection of manuscripts and personal memoirs, maintained by his brother Fred Clarke in Taunton, Somerset, England, and referred to as the "Clarkives." Clarke said that some of his private diaries will not be published until 30 years after his death. When asked why they were sealed up, he answered "'Well, there might be all sorts of embarrassing things in them."
Source:
http://en.wikipedia.org/wiki/Arthur_C._Clarke
Further Readings:
Arthur C. Clarke: The Authorized Biography by Neil McAleer
Paperback: 430 pages
Publisher: Contemporary Books; First Trade Paperback edition (December 1993)
Language: English
ISBN-10: 0809237202
ISBN-13: 978-0809237203
Amazon:
Arthur C. Clarke: The Authorized Biography
Arthur C. Clarke has been a household name since 1968, when the film 2001: A Space Odyssey rocketed him to popular fame. McAleer explores Clarke's personal vision and career as one of the 20th century's most popular and influential writers and reveals the life experiences and creative forces that have shaped the man behind the legend. 30 photographs.
This journal is friends only. This entry was originally posted at http://reviews-and-ramblings.dreamwidth.org/3508694.html. If you are not friends on this journal, Please comment there using OpenID.
Tags:
elisa_rolle
Appointments
2013 LGBT Rainbow Awards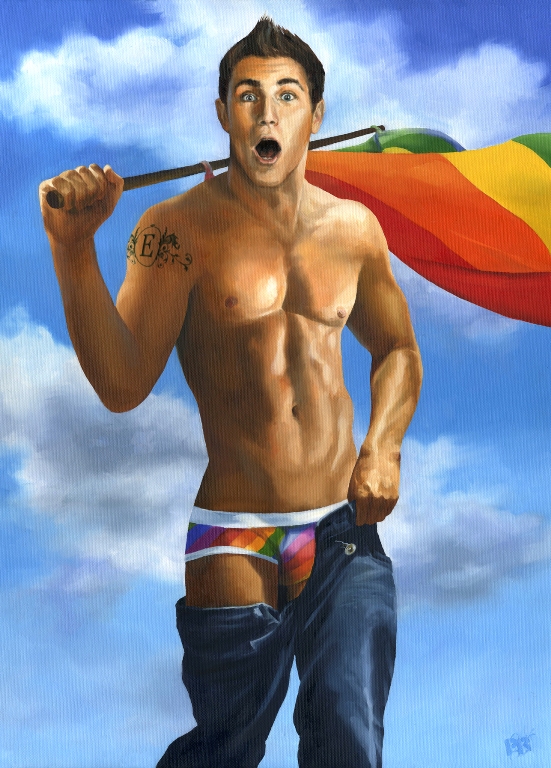 2013 Guidelines
In the Spotlight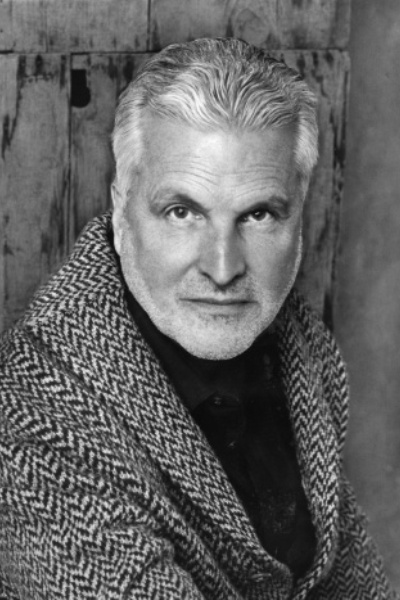 Top 100 Gay Novels List - Simple

Top 100 Gay Novels List - Wanted
Art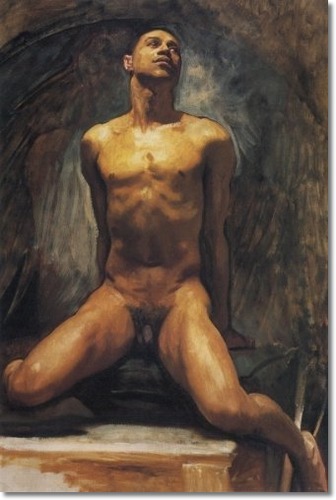 Previous Appointments Visual Summary
Gay Themed Movie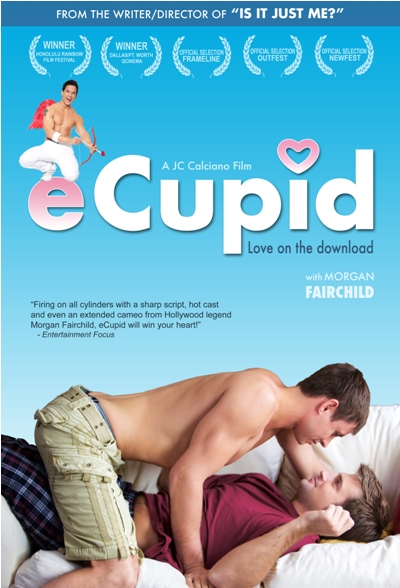 Previous Appointments Visual Summary
The Inside Reader


Previous Appointments Visual Summary

Top 100 Inside Readers Novels
LGBT Fashion Designers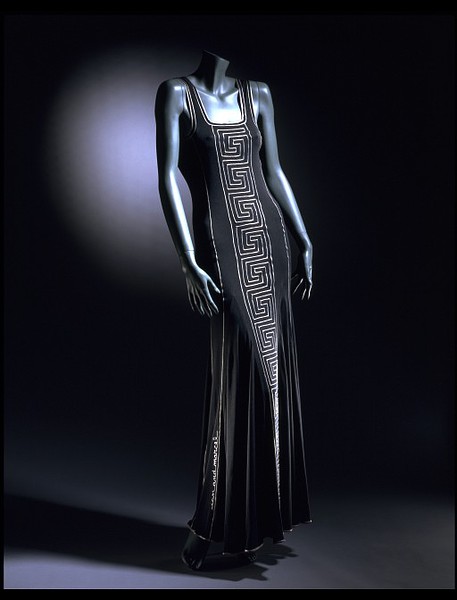 Previous Appointments Visual Summary
Gay Romance Challenge

Gay Commercial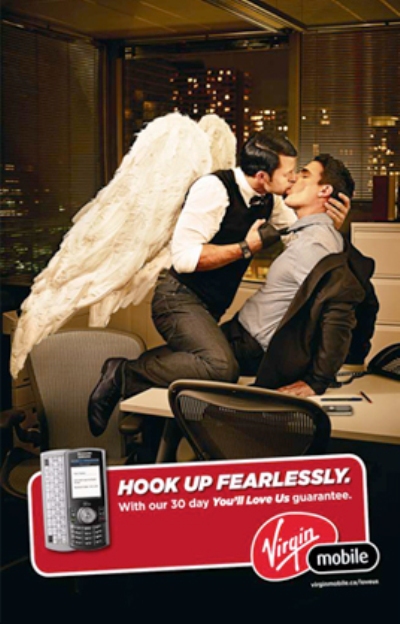 Around the World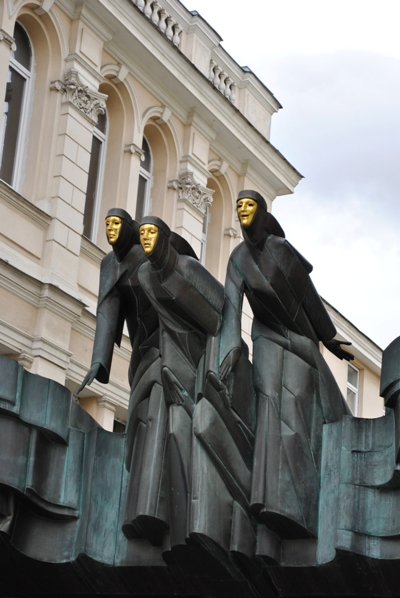 visited 20 states (8.88%)
Create your own visited map of The World
visited 15 states (30%)
Create your own visited map of The United States
Gay Classics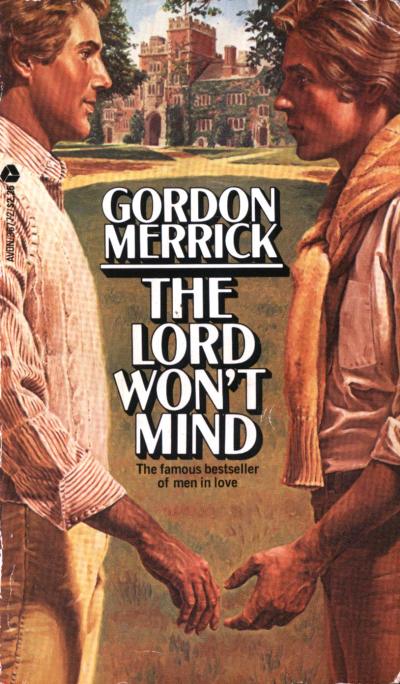 Previous Appointments Visual Summary
Romance History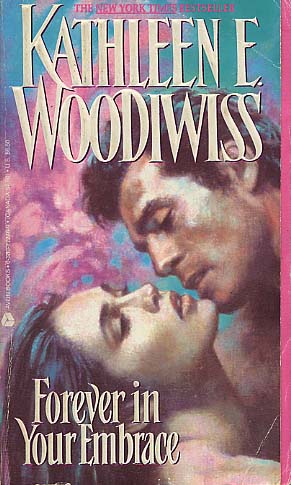 Previous Appointments Visual Summary
Main Tags
Characters:
Alpha Males
,
Cinderfellas (from rags to riches...)
,
Friends (with benefits)
,
Multicultural Lovers
,
Pretty... Men! (hustlers)
&
Virgins (at least in one way)
Dream Lovers:
Cowboys
,
Pirates
&
Sheikhs
Erotica (M/F)
Genres:
Contemporary
,
Fantasy
,
Futuristic
,
Historical
&
Paranormal
Length:
Short Story
,
Novella
&
Novel
Men in Uniform:
Cops / Detectives / PIs
,
Firefighters
&
Military
Non Conventional Lovers:
Elves, Gods, Deity & Witches
,
Furry Lovers
,
Shapeshifters
&
Vampires
Otherwordly Lovers:
Angels
,
Demons
&
Ghosts
Possible Futures:
Apocalypse Now
&
Back to the Future
Relationships:
Bondage / Submission
,
Breeches Rippers
,
Coming of Age
,
Disability
,
Gay for You
,
Male Pregnancy
,
May / December
,
Ménage a trois (or more...)
,
Silver Romance
&
Twincest
Settings:
Art World
,
College
,
Medical Romance
,
Office Affairs
,
Seasonal Romance
,
Show Business
&
Sports
Yaoi (manga)
From Movie to Novel (and viceversa)
Top 100 Gay Novels List
Secondary Tags
ActivistActorArtist
: illustrator, painter, photographer, sculptor
Author
: novelist, playwright, poet, screenwriter, writer
Dancer
: dance, choreographer
Designer
: architect, costumer, fashion designer, graphic designer, hairstylist, makeup artist, set designer, tailor
Director
: director, stage director
Eccentric
: aristocrat, art collector, drag queen, explorer, female impersonator, heir/heiress, hostess, lover, muse, prostitute, socialite, spy, survivor
Essayist
: anthropologist, archivist, biologist, columnist, critic, editor, educator, historian, journalist, lecturer, librarian, linguistic, philosopher, professor, psychoanalyst, psychologist, psychotherapist, publisher, reporter, researcher, scholar, sexologist, sociologist, teacher, theorist
Leader
: commander, emperor, judge, monarch, officer, politician, senator, statistician, warrior
ModelMusician
: arranger, composer, conductor, lyricist, pianist, singer, songwriter, violinist
Producer
: producer, manager, entrepreneur
Sport
Preditors & Editors Poll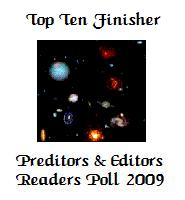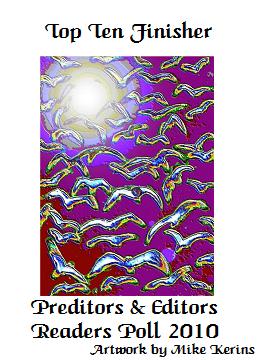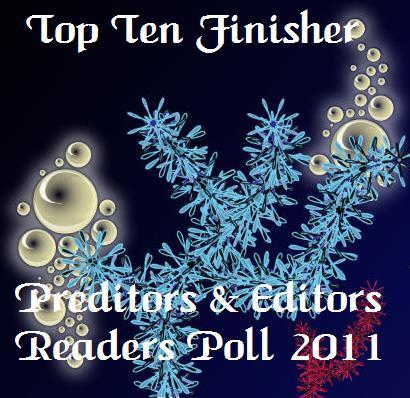 Amazon Profile
My Associate Amazon Store
Goodreads Profile
Top reviewer
Best reviewer
Top user
Top librarian
Most followed
Library Thing Helper Badgers
(Gold Medal) Helper for contributions to any area of LibraryThing
(Gold Medal) Common Knowledge for contributions to Common Knowledge
(Gold Medal) Work Combination for help maintaining LibraryThing's work system
(Silver Medal) Author Combination for help combining author names together
(Bronze Medal) Distinct authors for splitting homonymous authors into distinct authors
Publishers
List of LGBT publishers (for reviews look the Tags section)

Detailed List
Ego Surfing

Who links me
Statistics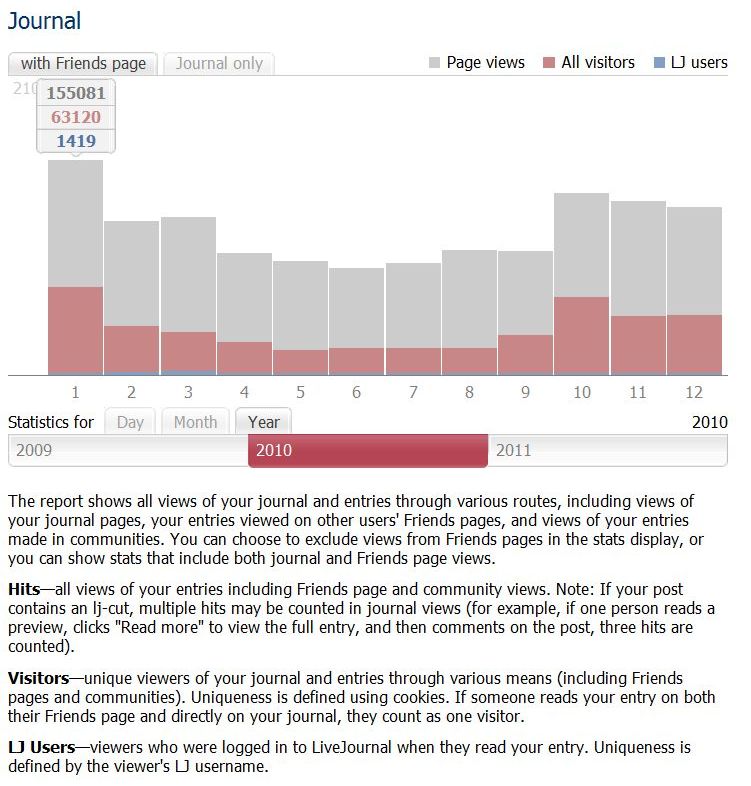 ClustrMaps

Site Meter

Disclaimer
All cover art, photo and graphic design contained in this site are copyrighted by the respective publishers and authors. These pages are for entertainment purposes only and no copyright infringement is intended. Should anyone object to our use of these items please contact by email the LJ's owner.
This is an amateur blog, where I discuss my reading, what I like and sometimes my personal life. I do not endorse anyone or charge fees of any kind for the books I review. I do not accept money as a result of this blog.
I'm associated with Amazon/USA Affiliates Programs.
Books reviewed on this site were usually provided at no cost by the publisher or author. However, some books were purchased by the reviewer and not provided for free. For information on how a particular title was obtained, please contact by email the LJ's owner.