Mar. 20th, 2013 at 12:57 PM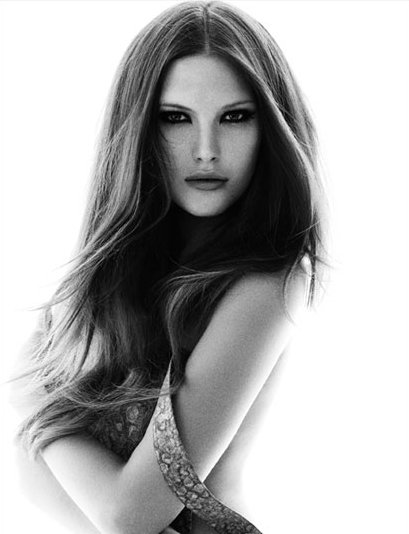 Catherine McNeil (born 20 March 1989) is an Australian fashion model. At fourteen years old, she won a model search contest hosted by Girlfriend.
In 2009 she was photographed kissing Ruby Rose, an Australian MTV VJ, during a pool party in Los Angeles. The pair were believed to be engaged, however reports have stated the engagement was called off on 2 July 2010. She has, however, recently been seen with a tattoo of Rose's initials.
McNeil's modeling career soared to prominence in 2007. She has been featured in advertisements for D & G, Versace, Donna Karan, and Jean Paul Gaultier. She has appeared on the covers of French Vogue, Australian Vogue, V, and French Revue de Modes' McNeil appeared in many high-profile runway shows for the Fall/Winter 2007 season, including Shiatzy Chen, Balenciaga, Christian Dior, Fendi, Roberto Cavalli, Valentino, Versace, Louis Vuitton and Yves Saint Laurent. She also opened for Givenchy. Style.com chose her as one of the top ten models of the season.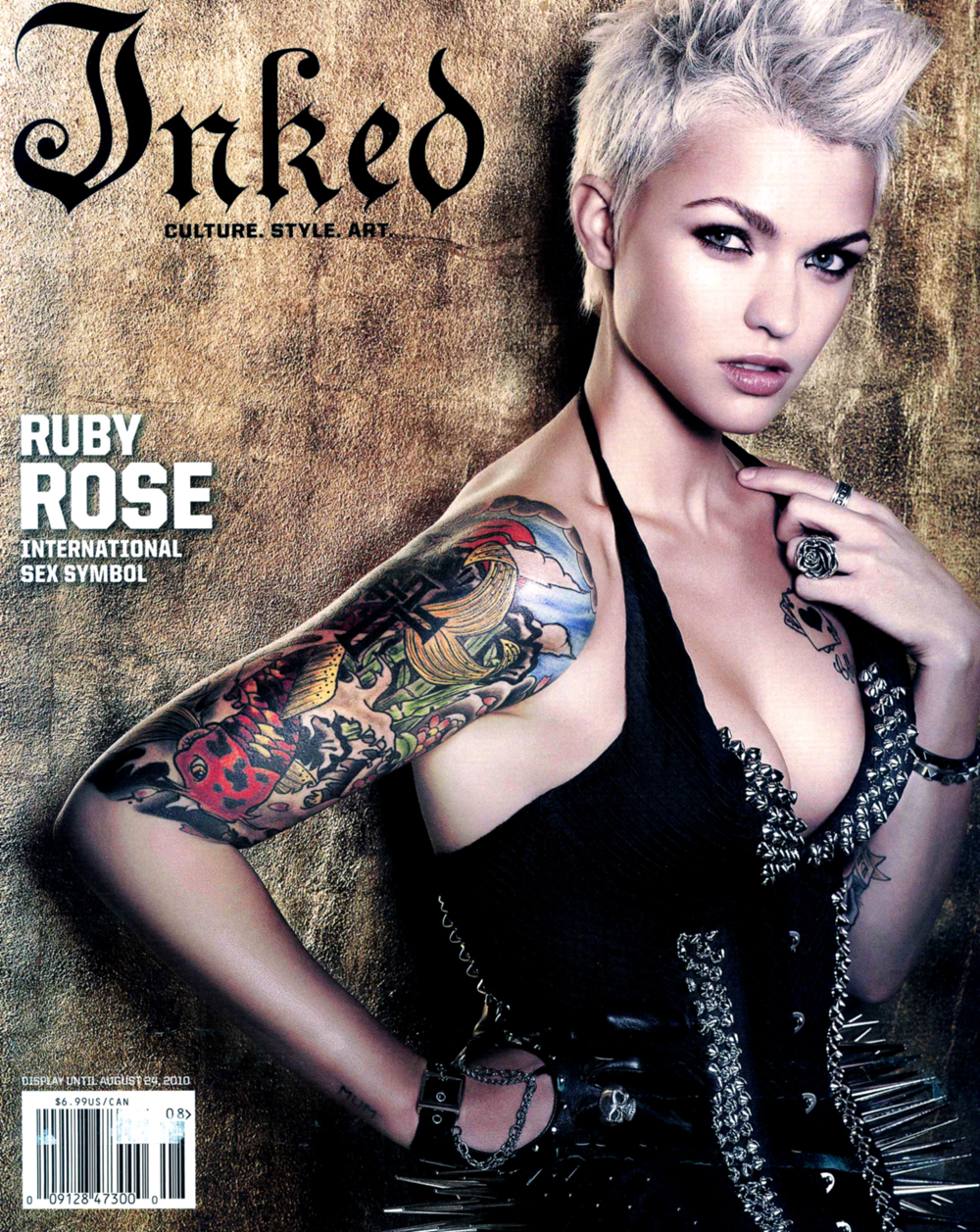 McNeil was also signed with photographer Mario Testino for a six-month contract in 2006, whom she claims to have never heard of prior to their meeting.
Her first major cover was for V magazine who predicted she would be a supermodel. She was photographed by Mario Testino for the D&G pre-fall campaign and the Hugo Boss fall ad campaign (in 2007). She was also the face of the Donna Karan fall add campaign in 2007. And was featured in the Versace campaign alongside Kate Moss in February 2007 she opens the fall Alexander McQueen, Alessandro Dellacqua, Givenchy, and Missoni shows in Paris and Milan and closes the fall Gucci show in Milan. She was featured on Style.com's Top Ten New Faces for fall 2007. She has appeared in advertising campaigns for Givenchy, Dior, Carolina Herrera, Gap, Narciso Rodriguez, Donna Karan, Uniqlo, Express, Louis Vuitton, Dolce & Gabbana, Hugo Boss, Printemps, Jean Paul Gautier, Barneys New York, Versace and Hermes.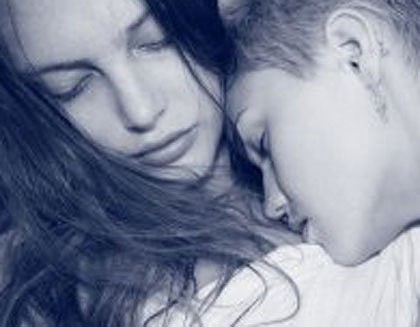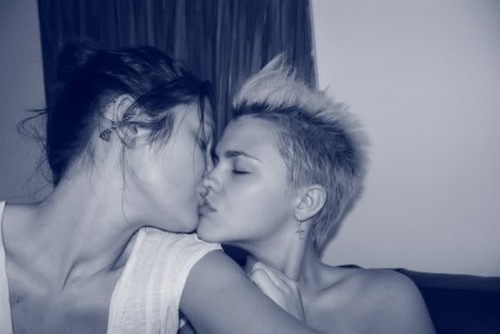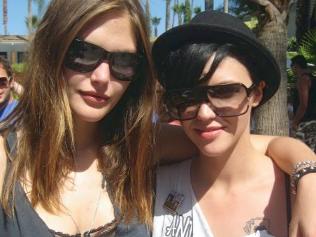 In September 2007 she appeared in the cover of French Vogue and was being named one of British Vogue's Head Girls and a model to watch for in the upcoming season. In September 2007 she opened the spring Carolina Herrera, Zac Posen, Thakoon, and Preen shows in New York and closed the spring MaxMara show in Milan.
In October 2007 she closed the spring Christian Dior show in Paris. In 2008 she was photographed for the French Vogue and Pirelli Calendar. She has become the face of Jean Paul Gaultier, replacing Gemma Ward, and has renewed her contract with Hugo Boss. During January 2008 she walked for the spring Chanel, Christian Dior, Christian Lacroix, Givenchy, and Jean Paul Gaultier couture shows in Paris.
She closed the fall Belstaff, MaxMara, and Hermès shows in Milan and Paris. In 2008, she appeared on the cover of Numéro twice and on the cover of Australian Vogue. She has been featured in French Vogue as a top model and appeared in editorials for French, German, British, American, Australian, Italian, and Russian Vogue, i-D, Harpers Bazaar, French and Japanese Numéro, W and V magazines.
At the peak of her career she was ranked 12th on the Top 50 Models Women list by models.com. Vogue Paris declared her one of the top 30 models of the 2000s. She was chosen to be in the Pirelli Calendar 2010 photographed by Terry Richardson in Bahia, Brazil. The calendar was launched January.
Source:
http://en.wikipedia.org/wiki/Catherine_McNeil
Ruby Rose Langenheim (born 20 March 1986), better known as Ruby Rose, is an Australian model, television presenter, MTV VJ and recording artist.
Rose was born to Katia Langenheim, a 20-year-old single mother and artist, who she now describes as one of her role-models. As a young child, she travelled frequently, living in rural Victoria, Tasmania and Surfers Paradise before finally settling in Melbourne. As a teenager, she attended University High School and Footscray City College. Ruby is the god-daughter of Lionel Rose and the great-granddaughter of Alec Campbell, the last surviving Battle of Gallipoli soldier.
Rose first gained fame by joining the Girlfriend model search in 2002, which she came in second to Catherine McNeil, to whom she was later engaged to be married.
In order to land her gig as an MTV VJ in Australia, she competed against 2000 other hopefuls in a three-week national search, as former VJ Lyndsey Rodrigues moved to the United States to co-host TRL. As part of the competition, she downed 100 shots of beer in 100 minutes against Jackass' Bam Margera, and kissed strangers on a busy Sydney street." However, she enjoys her job as VJ compared to her previous job as a model. "Being a model there is always something they want to change. Whether they want someone a little bit skinnier, a little bit taller, a little bit prettier, but MTV want you to be yourself ... not censoring anything and not conforming to anything". Ironically, around the same time Rose won the search. She then with in a short space of time became one of the most recognisable faces on Australian TV.
In 2009, Rose won the ASTRA Award for Favourite Female Personality. She also travelled to Kenya to "highlight ... [the] amazing work" done by Global Vision International. She appeared on the first episode of Talkin' 'Bout Your Generation, representing Generation Y alongside comedian Josh Thomas.
She appeared in the episode "Media Virgins", of Australia's Next Top Model, acting as a guest judge. She also worked as a correspondent for the finale of Australia's Next Top Model.
From July 2009, Rose along with Dave Hughes, Charlie Pickering, Carrie Bickmore and James Mathison hosted The 7pm Project, an Australian television news talk show produced by Roving Enterprises which airs weeknights on Network Ten. She left the program to pursue her own hosting projects.
In October 2009 it was announced that FOX8 had picked up the rights to UK format Ultimate School Musical, which features ordinary teenagers from a school attempting to put on a music production to a professional standard in just six weeks. The Australian version was produced by FremantleMedia Australia with Rose as host, and aired in 2010.
Rose also hosted the Foxtel Mardi Gras for 3 consecutive years before becoming an official correspondent for Foxtel for the Vancouver Winter Olympics in 2010.
She was selected in 2008 to act in upcoming Australian comedy film, Suite for Fleur.
Ruby Rose is set to star along side Christina Ricci in the upcoming feel good film " Around the Block".
In 2010 Ruby Rose collaborated with the Australian fashion label Milk and Honey to design a capsule fashion line, which embodies her unique style and personality. The collection named Milk and Honey Designed by Ruby Rose includes washed jeans, leather jackets and t-shirts with unique designs. The newly created clothing line is available in selected retailers in Australia.
In November 2012 Rose released her first single "Guilty Pleasure".
Rose came out as a lesbian when she was 12. As a teenager, she suffered from verbal taunts and physical abuse from her schoolmates due to her sexuality, even requiring hospitalisation once when she was 16. In 2008 and 2009, she was chosen as one of the "25 Most Influential Gay and Lesbian Australians" by Same Same, an Australian online gay and lesbian community.
In 2008, she was rumoured to be in a relationship with Jessica Origliasso from The Veronicas as the two had been seen behaving intimately. However, Rose denied this in a live blog, stating that the two are "really good mates". She has also been in a relationship with ANTM contestant Lola Van Vorst and was also briefly engaged to model Lyndsey Anne McMillan. They had planned to tie the knot in Canada but broke up in late 2009.
Rose is also known for her extensive tattoo collection on her body, which she showed off in a photo spread for Maxim Australia and PETA, proclaiming she'd rather go naked than wear fur.
The family of Rose's godfather, the Australian boxing legend Lionel Rose, has questioned Rose's decision to take his name, saying they hardly know her and they question whether Ruby used it to further her career.
Source:
http://en.wikipedia.org/wiki/Ruby_Rose
This journal is friends only. This entry was originally posted at http://reviews-and-ramblings.dreamwidth.org/3510220.html. If you are not friends on this journal, Please comment there using OpenID.
Tags:
elisa_rolle
Appointments
2013 LGBT Rainbow Awards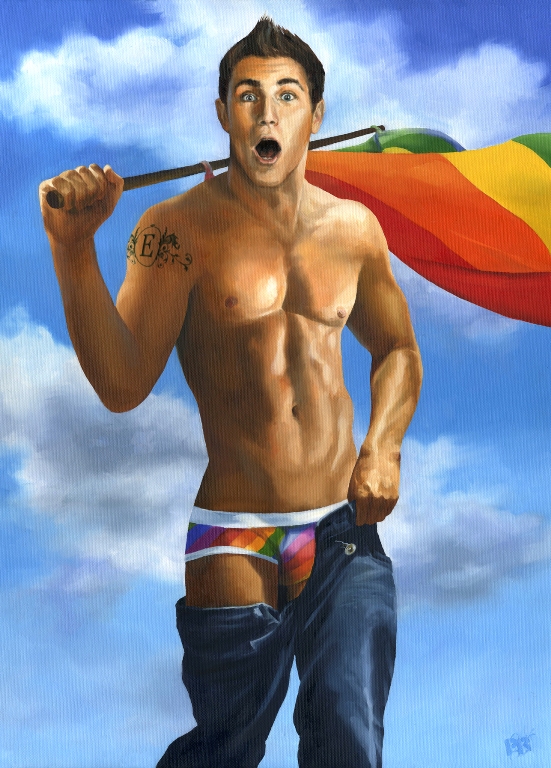 2013 Guidelines
In the Spotlight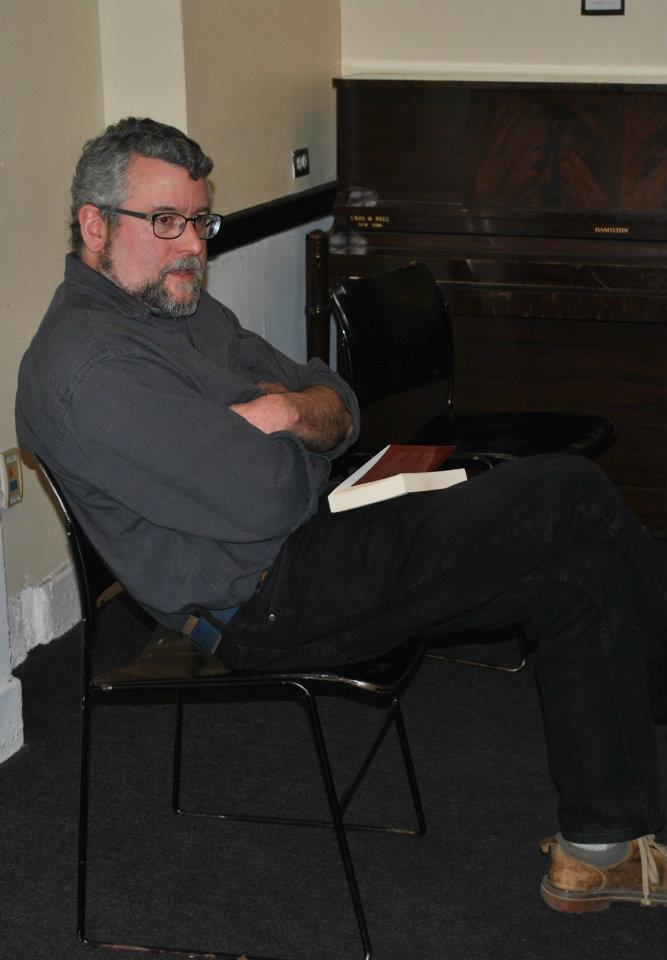 Top 100 Gay Novels List - Simple

Top 100 Gay Novels List - Wanted
Art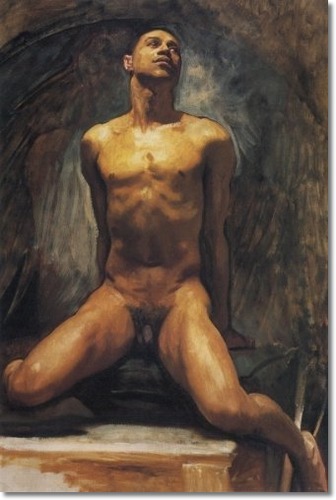 Previous Appointments Visual Summary
Gay Themed Movie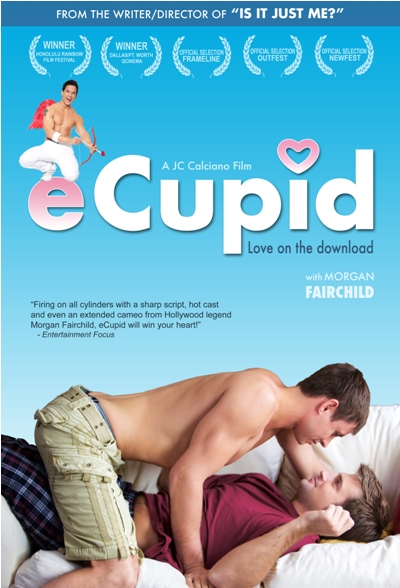 Previous Appointments Visual Summary
The Inside Reader


Previous Appointments Visual Summary

Top 100 Inside Readers Novels
LGBT Fashion Designers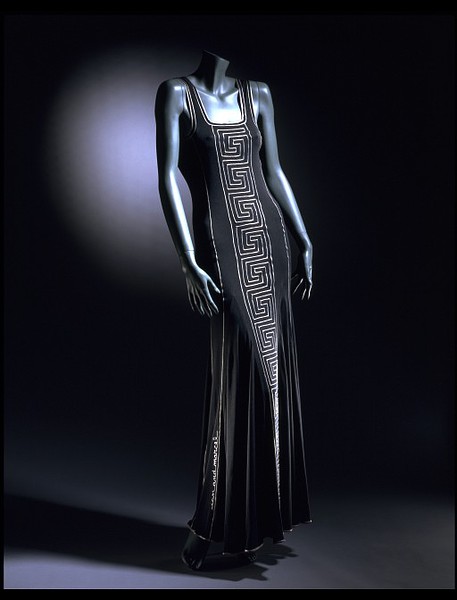 Previous Appointments Visual Summary
Gay Romance Challenge

Gay Commercial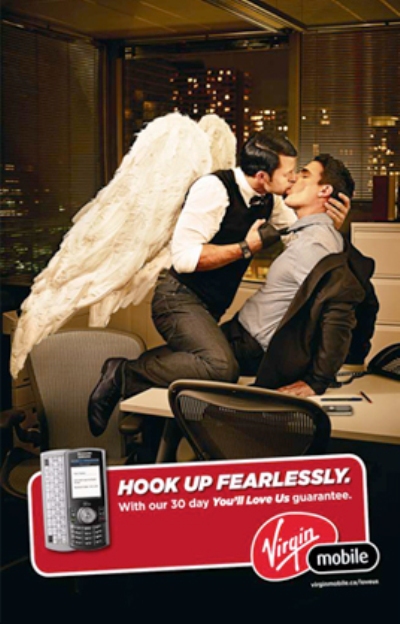 Around the World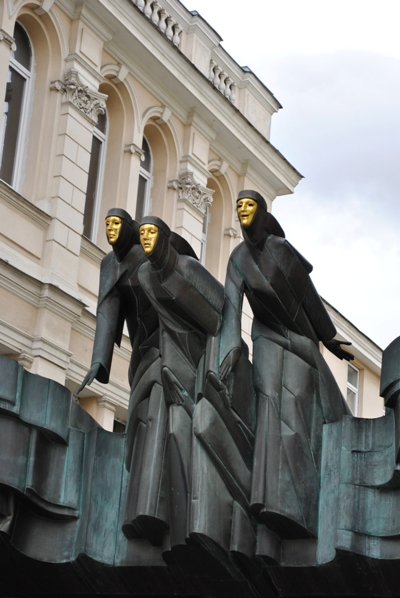 visited 20 states (8.88%)
Create your own visited map of The World
visited 15 states (30%)
Create your own visited map of The United States
Gay Classics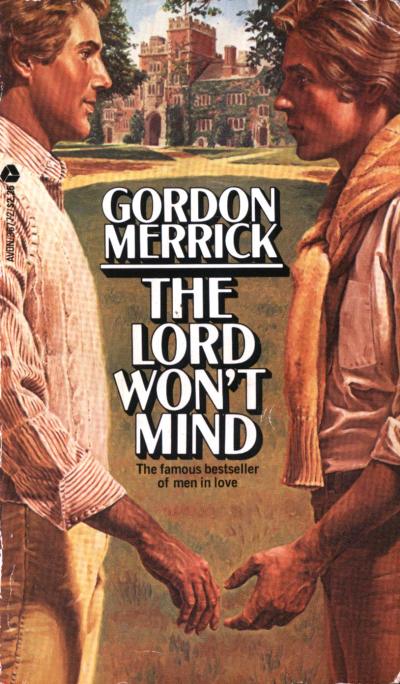 Previous Appointments Visual Summary
Romance History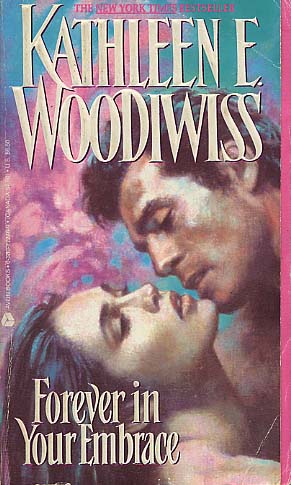 Previous Appointments Visual Summary
Main Tags
Characters:
Alpha Males
,
Cinderfellas (from rags to riches...)
,
Friends (with benefits)
,
Multicultural Lovers
,
Pretty... Men! (hustlers)
&
Virgins (at least in one way)
Dream Lovers:
Cowboys
,
Pirates
&
Sheikhs
Erotica (M/F)
Genres:
Contemporary
,
Fantasy
,
Futuristic
,
Historical
&
Paranormal
Length:
Short Story
,
Novella
&
Novel
Men in Uniform:
Cops / Detectives / PIs
,
Firefighters
&
Military
Non Conventional Lovers:
Elves, Gods, Deity & Witches
,
Furry Lovers
,
Shapeshifters
&
Vampires
Otherwordly Lovers:
Angels
,
Demons
&
Ghosts
Possible Futures:
Apocalypse Now
&
Back to the Future
Relationships:
Bondage / Submission
,
Breeches Rippers
,
Coming of Age
,
Disability
,
Gay for You
,
Male Pregnancy
,
May / December
,
Ménage a trois (or more...)
,
Silver Romance
&
Twincest
Settings:
Art World
,
College
,
Medical Romance
,
Office Affairs
,
Seasonal Romance
,
Show Business
&
Sports
Yaoi (manga)
From Movie to Novel (and viceversa)
Top 100 Gay Novels List
Secondary Tags
ActivistActorArtist
: illustrator, painter, photographer, sculptor
Author
: novelist, playwright, poet, screenwriter, writer
Dancer
: dance, choreographer
Designer
: architect, costumer, fashion designer, graphic designer, hairstylist, makeup artist, set designer, tailor
Director
: director, stage director
Eccentric
: aristocrat, art collector, drag queen, explorer, female impersonator, heir/heiress, hostess, lover, muse, prostitute, socialite, spy, survivor
Essayist
: anthropologist, archivist, biologist, columnist, critic, editor, educator, historian, journalist, lecturer, librarian, linguistic, philosopher, professor, psychoanalyst, psychologist, psychotherapist, publisher, reporter, researcher, scholar, sexologist, sociologist, teacher, theorist
Leader
: commander, emperor, judge, monarch, officer, politician, senator, statistician, warrior
ModelMusician
: arranger, composer, conductor, lyricist, pianist, singer, songwriter, violinist
Producer
: producer, manager, entrepreneur
Sport
Preditors & Editors Poll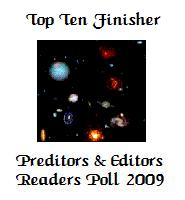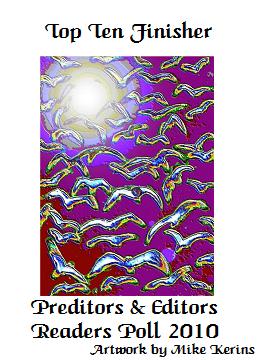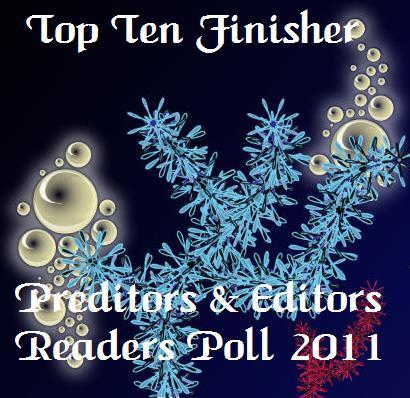 Amazon Profile
My Associate Amazon Store
Goodreads Profile
Top reviewer
Best reviewer
Top user
Top librarian
Most followed
Library Thing Helper Badgers
(Gold Medal) Helper for contributions to any area of LibraryThing
(Gold Medal) Common Knowledge for contributions to Common Knowledge
(Gold Medal) Work Combination for help maintaining LibraryThing's work system
(Silver Medal) Author Combination for help combining author names together
(Bronze Medal) Distinct authors for splitting homonymous authors into distinct authors
Publishers
List of LGBT publishers (for reviews look the Tags section)

Detailed List
Ego Surfing

Who links me
Statistics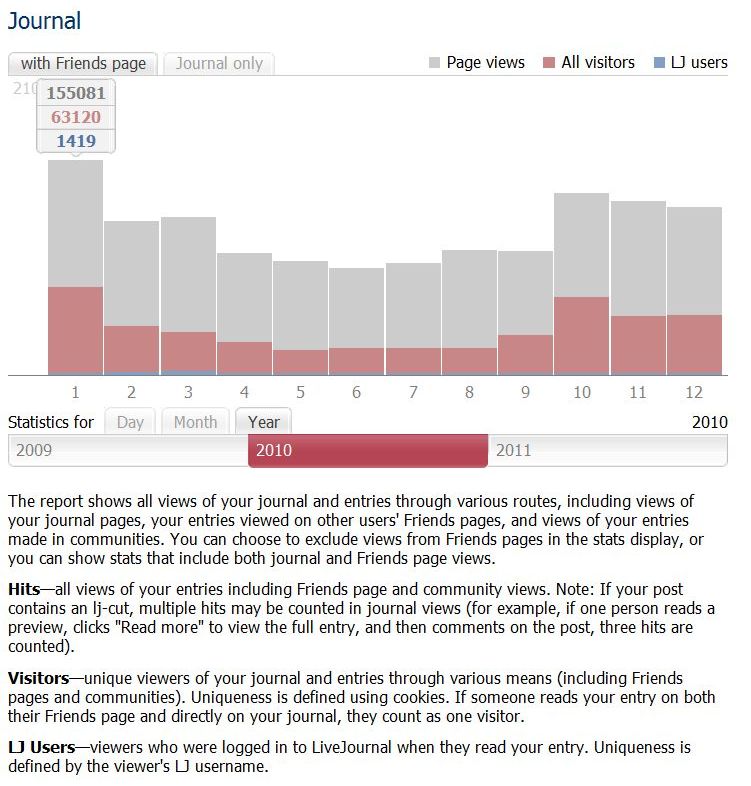 ClustrMaps

Site Meter

Disclaimer
All cover art, photo and graphic design contained in this site are copyrighted by the respective publishers and authors. These pages are for entertainment purposes only and no copyright infringement is intended. Should anyone object to our use of these items please contact by email the LJ's owner.
This is an amateur blog, where I discuss my reading, what I like and sometimes my personal life. I do not endorse anyone or charge fees of any kind for the books I review. I do not accept money as a result of this blog.
I'm associated with Amazon/USA Affiliates Programs.
Books reviewed on this site were usually provided at no cost by the publisher or author. However, some books were purchased by the reviewer and not provided for free. For information on how a particular title was obtained, please contact by email the LJ's owner.
Latest Month
December 2013
S
M
T
W
T
F
S
1
2
3
4
5
6
7
8
9
10
11
12
13
14
15
16
17
18
19
20
21
22
23
24
25
26
27
28
29
30
31