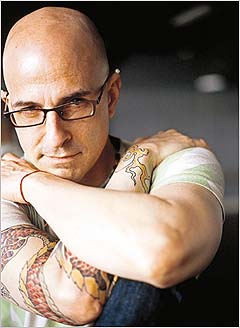 Stephen Petronio is an American choreographer, dancer, and the artistic director of New York City-based Stephen Petronio Company. His long-time partner is Jean-Marc Flack. Flack (who is president of Showroom Seven, a Manhattan-based fashion showroom and PR firm) and Petronio had both lived in New York City for a long time, and were ready for a change. "We walked into this house and put in an offer that night," recalls Flack, referring to the couple's new residence in Carmel, Putnam County. "It was immediate love at first walk-through." The core of the house, which includes two stone fireplaces, a beehive oven, and a keeping room, was built in 1790, with additional rooms added in the 1920s. They love the house and the community, says Flack, who especially appreciates the fact that he can park right next to the train at a nearby station. "We're still fine-tuning the commute," he comments. "We've got it down to one and a half hours door to door."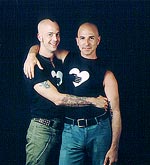 Jean-Marc works in the fashion industry, and he finds that he is constantly surrounded by superficiality. In 1995, after doing some research to find a fulfilling volunteer opportunity, he was attracted to the "hands-on" concept of God's Love We Deliver. Although they did not meet at God's Love We Deliver, Jean-Marc brought Stephen to the kitchen on one of their first dates in 1997. After peeling way too many pounds of potatoes, Jean-Marc knew he was in love (not with the potatoes!). He says, "it was the effect of watching the genuine gusto with which Stephen threw himself at the task that revealed his generosity of spirit and instantly brought a level of trust to our courtship." The rest, they say, is history!
Stephen Petronio was born in Newark, New Jersey, on March 20, 1956. He grew up in Nutley, New Jersey and received a B.A. degree from Hampshire College in Amherst, Massachusetts, where he began dancing in 1974. Prior to pursuing a career in dance, Petronio studied pre-medicine before being inspired by the dancing of Rudolf Nureyev and Steve Paxton, with whom he studied contact improvisation. Petronio became the first male dancer of the Trisha Brown Company (1979 to 1986), and founded Stephen Petronio Company in 1984. He has gone on to build a unique and powerful language of movement in a career that spans over 25 years. Stephen Petronio Company has toured extensively across the United States and to 26 other countries throughout the world, with over 35 New York City engagements including 15 seasons at The Joyce Theater.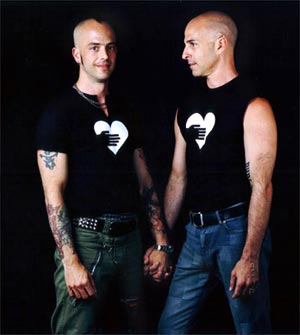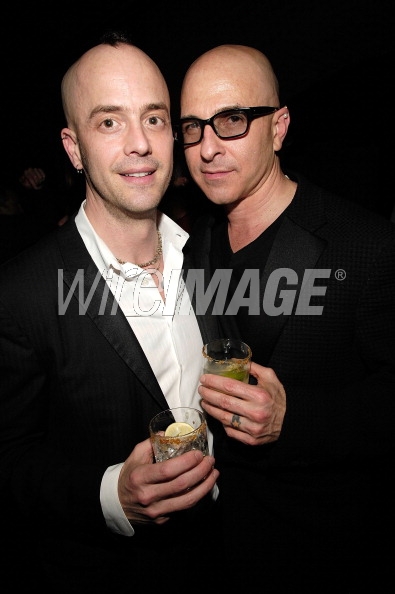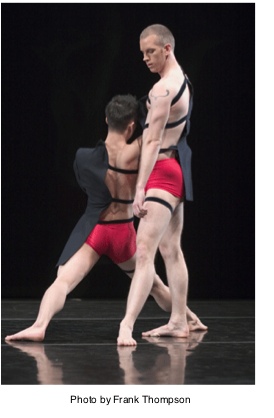 Stephen Petronio and Rufus Wainwright
Petronio has worked with songwriters, musicians, and composers, including Rufus Wainwright (Bud, 2005, Bud Suite, 2006, and BLOOM, 2006), Laurie Anderson (City of Twist, 2002), Lou Reed (The Island of Misfit Toys, 2004), Michael Nyman (Strange Attractors, 1999), James Lavelle (Strange Attractors II, 2000), Wire (MiddleSexGorge, 1990), Diamanda Galás (#4, 1997), Sheila Chandra (Not Garden, 1999), Lenny Pickett (#3, 1986), Nick Cave (Underland, 2003), Fischerspooner (Beauty and the Brut, 2008), Jonny Greenwood (Ghostown, 2010), Ryan Lott (Tragic/Love,2009 and Singing Light, 2010), Nico Muhly (I Drink the Air Before Me, 2009), David Linton (numerous works, 1986–2001), Yoko Ono, and The Beastie Boys.
He regularly collaborates with visual artists, including Cindy Sherman (The Island of Misfit Toys and The King is Dead, 1994), Anish Kapoor (Strange Attractors II), Donald Baechler (Extravenous and A Mid-Summer Night's Dream, 1997), Stephen Hannock (Not Garden, 1999), and Charles Atlas (Wrong Wrong, 1990), as well as fashion designers Benjamin Cho, Rachel Roy, Tara Subkoff/Imitation of Christ, Leigh Bowery, Tanya Sarne/Ghost, Paul Compitus, Michael Angel, Tony Cohen, Adam Kimmel, Jillian Lewis, and Manolo.
Stephen Petronio Company's resident lighting designer and long-time collaborator is Ken Tabachnick.
Petronio has been commissioned to create new works for numerous companies, including National Dance Company Wales, Ballet de Lorraine, William Forsythe's Ballett Frankfurt (1987), the Tulsa Opera (1990), the Deutsche Opera Berlin (1992), the Lyon Opera Ballet (1994), the Maggio Danza Florence (1996), and the Ricochet Dance Company of London (1998)
Stephen Petronio received a Guggenheim Fellowship in 1988, fellowships from the New York Foundation for the Arts in 1985 and 2004, the first of the American Choreographer Awards in 1987, and a New York Dance & Performance Award (Bessie) in 1986. He has been awarded choreography fellowships from the NEA from 1985 to 1988, and company grants from the NEA, like the Advancement Program Grant in 1994. He also received the New York State Council on the Arts consecutively since 1988. In 1999 he was awarded a grant from the Foundation for Contemporary Arts Grants to Artists Award. In 2007 Petronio was inducted into the Nutley, New Jersey Hall of Fame.
Source:
http://en.wikipedia.org/wiki/Stephen_Petronio
Further Readings:
Looking at Contemporary Dance: A Guide for the Internet Age by Marc Raymond Strauss and Myron Howard Nadel
Paperback: 208 pages
Publisher: Princeton Book Company (June 29, 2012)
Language: English
ISBN-10: 0871273543
ISBN-13: 978-0871273543
Amazon:
Looking at Contemporary Dance: A Guide for the Internet Age
Amazon Kindle:
Looking at Contemporary Dance: A Guide for the Internet Age
With a focus on dance innovation from the late 19th century to the present, this history provides dance students with accessible information on the major contributors to the art. Organized chronologically by the decades in which innovators were born or dance organizations were founded, the study shows the similarities and generational character that arise from shared influence. Rather than illustrations or photographs, this modern guide offers links to YouTube videos and other internet references to view examples of the work discussed. The scope is international, with coverage of German, Swedish, Belgian, Dutch, Taiwanese, Russian, Finnish, and Spanish pioneers of the avant-garde to illustrate that dance is a global language that continues to break boundaries and explore new ideas. Just a few of the 120 artists and performers featured include Martha Graham, Doris Humphrey, George Balanchine, Mark Morris, Twyla Tharp, Merce Cunningham, Paul Taylor, Jose Limon, Katherine Dunham, Chunky Move, and Trey McIntyre.
This journal is friends only. This entry was originally posted at http://reviews-and-ramblings.dreamwidth.org/3511069.html. If you are not friends on this journal, Please comment there using OpenID.
elisa_rolle
Appointments
2013 LGBT Rainbow Awards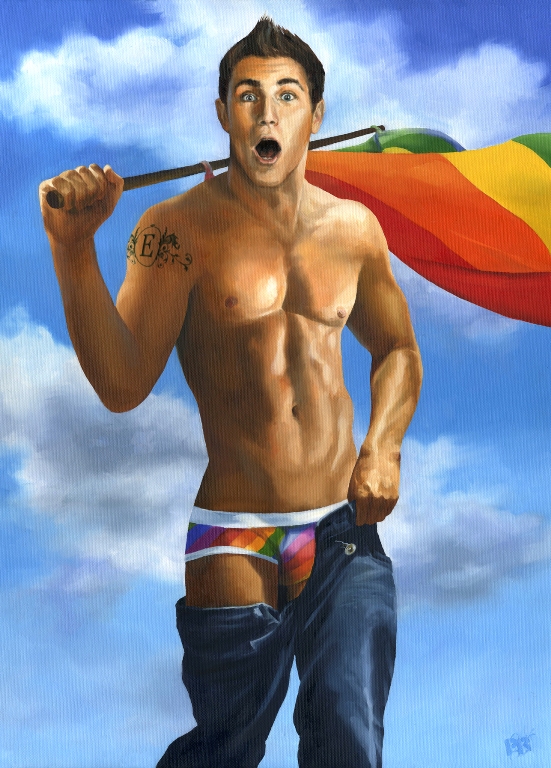 2013 Guidelines
2013 Winners
In the Spotlight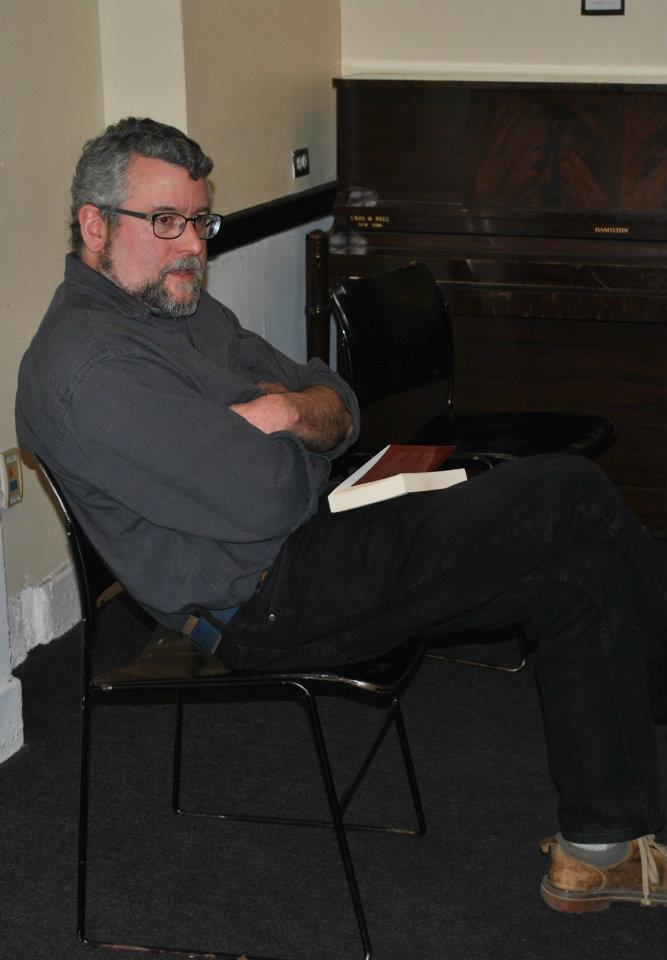 Top 100 Gay Novels List - Simple

Top 100 Gay Novels List - Wanted
Art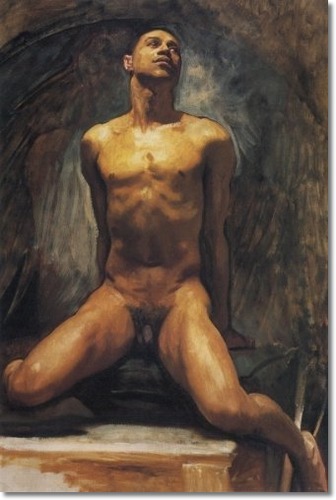 Previous Appointments Visual Summary
Gay Themed Movie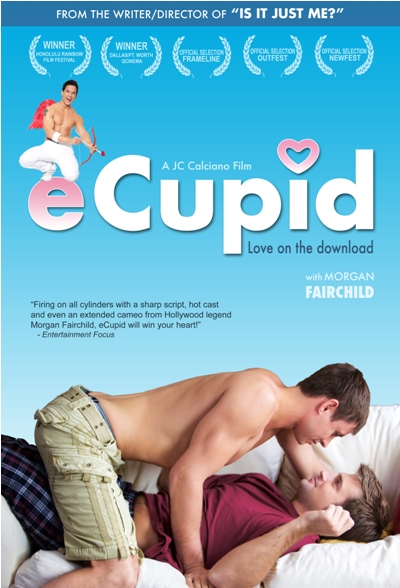 Previous Appointments Visual Summary
The Inside Reader


Previous Appointments Visual Summary

Top 100 Inside Readers Novels
LGBT Fashion Designers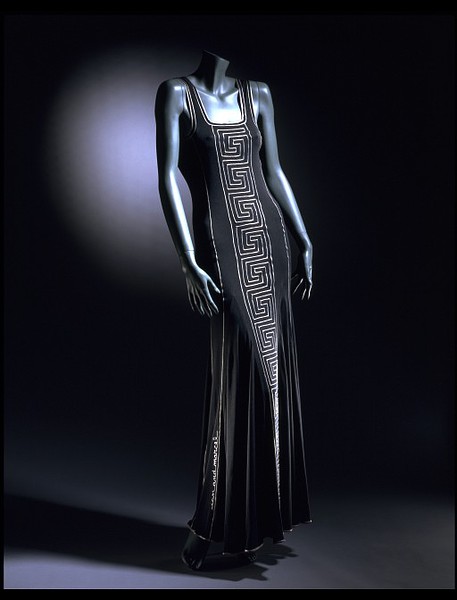 Previous Appointments Visual Summary
Gay Romance Challenge

Gay Commercial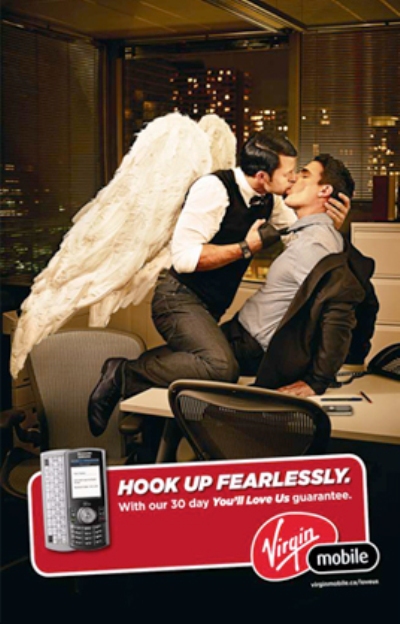 Around the World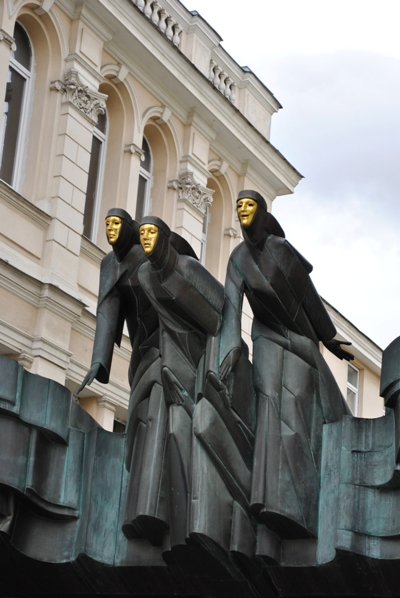 visited 20 states (8.88%)
Create your own visited map of The World
visited 15 states (30%)
Create your own visited map of The United States
Gay Classics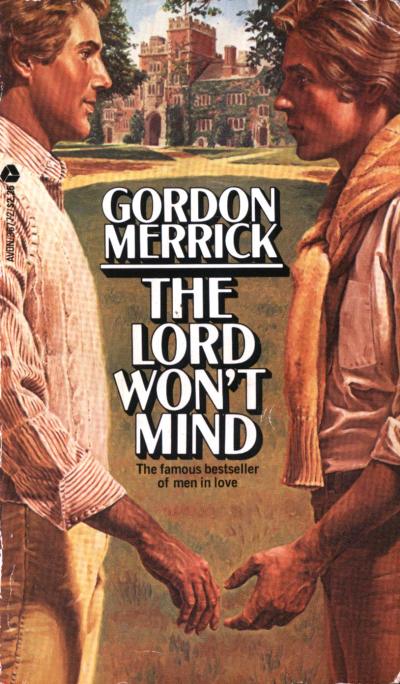 Previous Appointments Visual Summary
Romance History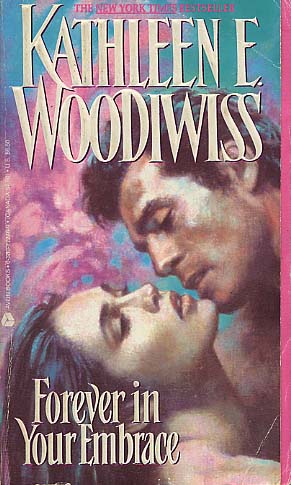 Previous Appointments Visual Summary
Main Tags
Characters:
Alpha Males
,
Cinderfellas (from rags to riches...)
,
Friends (with benefits)
,
Multicultural Lovers
,
Pretty... Men! (hustlers)
&
Virgins (at least in one way)
Dream Lovers:
Cowboys
,
Pirates
&
Sheikhs
Erotica (M/F)
Genres:
Contemporary
,
Fantasy
,
Futuristic
,
Historical
&
Paranormal
Length:
Short Story
,
Novella
&
Novel
Men in Uniform:
Cops / Detectives / PIs
,
Firefighters
&
Military
Non Conventional Lovers:
Elves, Gods, Deity & Witches
,
Furry Lovers
,
Shapeshifters
&
Vampires
Otherwordly Lovers:
Angels
,
Demons
&
Ghosts
Possible Futures:
Apocalypse Now
&
Back to the Future
Relationships:
Bondage / Submission
,
Breeches Rippers
,
Coming of Age
,
Disability
,
Gay for You
,
Male Pregnancy
,
May / December
,
Ménage a trois (or more...)
,
Silver Romance
&
Twincest
Settings:
Art World
,
College
,
Medical Romance
,
Office Affairs
,
Seasonal Romance
,
Show Business
&
Sports
Yaoi (manga)
From Movie to Novel (and viceversa)
Top 100 Gay Novels List
Secondary Tags
ActivistActorArtist
: illustrator, painter, photographer, sculptor
Author
: novelist, playwright, poet, screenwriter, writer
Dancer
: dance, choreographer
Designer
: architect, costumer, fashion designer, graphic designer, hairstylist, makeup artist, set designer, tailor
Director
: director, stage director
Eccentric
: aristocrat, art collector, drag queen, explorer, female impersonator, heir/heiress, hostess, lover, muse, prostitute, socialite, spy, survivor
Essayist
: anthropologist, archivist, biologist, columnist, critic, editor, educator, historian, journalist, lecturer, librarian, linguistic, philosopher, professor, psychoanalyst, psychologist, psychotherapist, publisher, reporter, researcher, scholar, sexologist, sociologist, teacher, theorist
Leader
: commander, emperor, judge, monarch, officer, politician, senator, statistician, warrior
ModelMusician
: arranger, composer, conductor, lyricist, pianist, singer, songwriter, violinist
Producer
: producer, manager, entrepreneur
Sport
Preditors & Editors Poll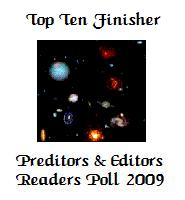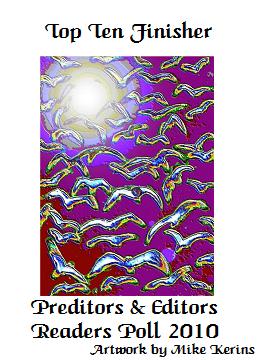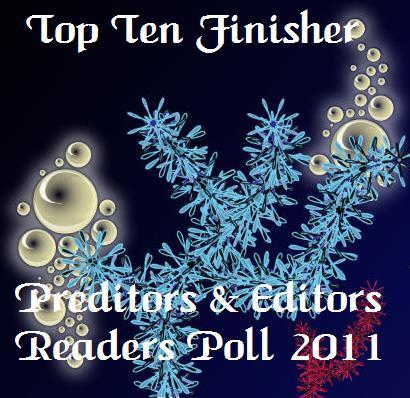 Amazon Profile
My Associate Amazon Store
Goodreads Profile
Top reviewer
Best reviewer
Top user
Top librarian
Most followed
Library Thing Helper Badgers
(Gold Medal) Helper for contributions to any area of LibraryThing
(Gold Medal) Common Knowledge for contributions to Common Knowledge
(Gold Medal) Work Combination for help maintaining LibraryThing's work system
(Silver Medal) Author Combination for help combining author names together
(Bronze Medal) Distinct authors for splitting homonymous authors into distinct authors
Publishers
List of LGBT publishers (for reviews look the Tags section)

Detailed List
Ego Surfing

Who links me
Statistics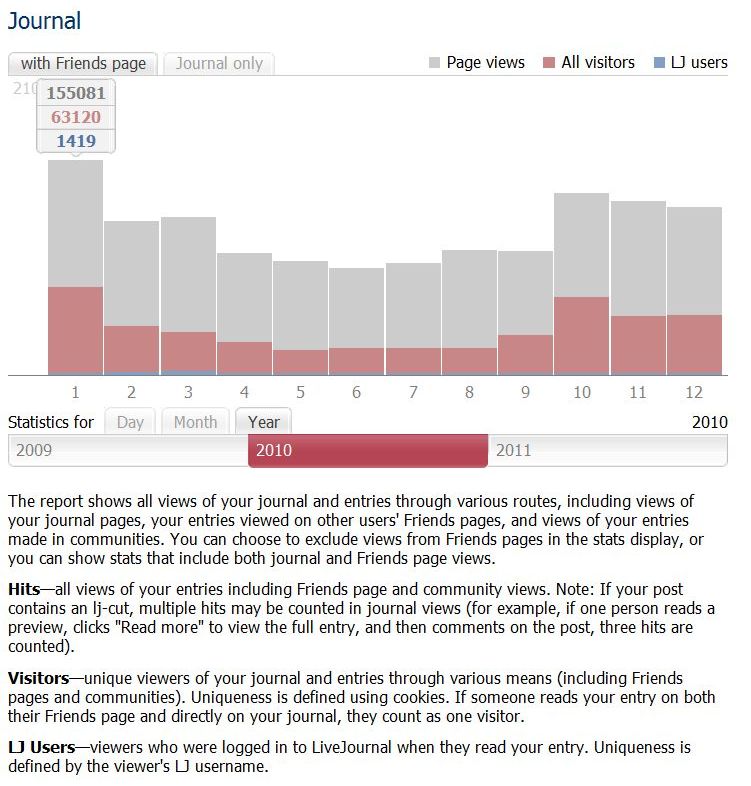 ClustrMaps

Site Meter

Disclaimer
All cover art, photo and graphic design contained in this site are copyrighted by the respective publishers and authors. These pages are for entertainment purposes only and no copyright infringement is intended. Should anyone object to our use of these items please contact by email the LJ's owner.
This is an amateur blog, where I discuss my reading, what I like and sometimes my personal life. I do not endorse anyone or charge fees of any kind for the books I review. I do not accept money as a result of this blog.
I'm associated with Amazon/USA Affiliates Programs.
Books reviewed on this site were usually provided at no cost by the publisher or author. However, some books were purchased by the reviewer and not provided for free. For information on how a particular title was obtained, please contact by email the LJ's owner.