Youri Aleksandrovich Egorov (May 28, 1954 – April 16, 1988) was a Soviet classical pianist. Egorov defected from the Soviet Union in 1976 while on a concert tour in Rome, Italy. "The combination of bad habits and sheltered existence perhaps explains why, on seeking political asylum during a tour in Italy, he cluelessly took his case to the Communist police. Somehow, he was treated sympathetically, and made his way to Amsterdam (a fine place for practicing bad habits), where he's said to have been discovered sleeping on a park bench by the man who later became his partner. Though Egorov's stated reasons for emigrating were political, they in fact had more to with sexual politics. Gay bashing wasn't a common term then, but muggings he described in Moscow more or less amounted to that." ("Recalling a pianist's fleeting brilliance". The Philadelphia Inquirer. p. E01., David Patrick Stearns (2008-08-19).)
Although he took an apartment in Manhattan in the late 1970's, and he and his longtime companion, Jan Brouwer (1947-1988), established a residence in Monte Carlo for tax purposes, Mr. Egorov counted Amsterdam as his home throughout his 12 years in the West. Youri Egorov died on April 1988, one of the first victims of AIDS among his friends, and four months later, Jan Brouwer followed him. They are buried close to each other in Driehuis, Velsen Municipality, Noord-Holland, Netherlands (Plot: 0241)
Born in Kazan, USSR, Youri Egorov studied music at the Kazan Conservatory from the age of 6 until age 17. One of his early teachers was Irina Dubinina, a former pupil of Yakov Zak.
At the age of 17, in 1971, Egorov took 4th Prize in Paris at the Marguerite Long-Jacques Thibaud Competition. He next studied at the Moscow Conservatory with Yakov Zak. Egorov remained at the Moscow Conservatory for six years. In 1974, Egorov won the Bronze Medal at the Tchaikovsky Competition in Moscow. In 1975, he was awarded the 3rd Prize at the Queen Elisabeth International Music Competition Of Belgium.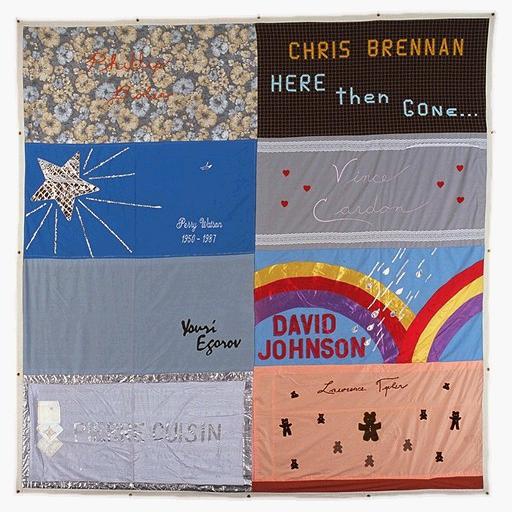 AIDS Quilt
Youri Egorov was a Soviet classical pianist. Egorov defected from the Soviet Union in 1976 while on a concert tour in Rome, Italy. He made his way to Amsterdam, where he was discovered sleeping on a park bench by the man who later became his partner. He and his longtime companion, Jan Brouwer, counted Amsterdam as their home throughout his 12 years in the West. Youri Egorov died on April 1988; one of the first victims of AIDS among his friends, and four months later, Jan Brouwer followed him.
Jan Brouwer & Youri Egorov are buried together in Driehuis, Velsen Municipality, Noord-Holland, Netherlands.

In 1977 Egorov participated in the Van Cliburn Competition in Fort Worth, Texas. He became an audience favorite. When he was not chosen as a finalist, a group of patrons and Cliburn board members formed an ad-hoc committee led by Cliburn trustee Beverley Taylor Smith and American impresario Maxim Gershunoff, which raised money equal to the Van Cliburn top prize of $10,000 to further Egorov's career by funding a New York debut. The South African Steven DeGroote took the first place award that year. Gershunoff as Egorov's American manager presented his New York recital debut in Alice Tully Hall at Lincoln Center on January 23, 1978. Three months later to the day, he appeared in Chicago, Illinois and a critic there dubbed his performance "the debut of the decade." In July, 1978, Musical America Magazine selected Youri Egorov as their "Musician of the Month". He made his Carnegie Hall debut on December 16, 1978 once again under the aegis of Gershunoff. The concert was recorded live. Writing for The New York Times, Harold C. Schonberg said Egorov played "...in a free, romantic style, and his approach is quite different from that of so many competition winners."
In August 1979, two of Egorov's albums appeared on Billboard Magazine's Best-Selling Classical LP chart. Throughout the 1980s Egorov played primarily in Europe. His last American appearance was in Florida in 1986.
Egorov was featured in the book "Great Contemporary Pianists Speak for Themselves" compiled by Elyse Mach. In it, he spoke candidly on the topics of rehearsal, pre-concert nervousness, artistic restrictions in Russia, and homosexuality. Sviatoslav Richter, Dinu Lipatti, Arturo Benedetti Michelangeli, Vladimir Horowitz and Glenn Gould are among the pianists Youri Egorov cited as having influenced him.
Egorov died at his home in Amsterdam from what was believed to be complications of AIDS. Egorov was 33 years old. At the time of his death 14 recordings of his had been commercially issued, and several more were awaiting release.
Parallels have been drawn between the playing styles of Youri Egorov and Dinu Lipatti. Additionally, both men gave their final concert performances at the age of 33, each knowing at the time that he was afflicted with a fatal illness and had but months to live.
In 1989 Egorov was the subject of a VPRO Television documentary, "Youri Egorov 1954 - 1988" by Eline Flipse. The program won the special prize of the jury at the BANFF-televisiefestival in Canada and was nominated in 1990 for the Prix Italia.
Egorov's posthumously released CD, "Legacy 2: Youri Egorov", received the "Perfect Five-Star Rating" from CD Review Magazine.
Source:
http://en.wikipedia.org/wiki/Youri_Egorov
Days of Love: Celebrating LGBT History One Story at a Time by Elisa Rolle
Paperback: 760 pages
Publisher: CreateSpace Independent Publishing Platform; 1 edition (July 1, 2014)
Language: English
ISBN-10: 1500563323
ISBN-13: 978-1500563325
Amazon:
Days of Love: Celebrating LGBT History One Story at a Time
Days of Love chronicles more than 700 LGBT couples throughout history, spanning 2000 years from Alexander the Great to the most recent winner of a Lambda Literary Award. Many of the contemporary couples share their stories on how they met and fell in love, as well as photos from when they married or of their families. Included are professional portraits by Robert Giard and Stathis Orphanos, paintings by John Singer Sargent and Giovanni Boldini, and photographs by Frances Benjamin Johnson, Arnold Genthe, and Carl Van Vechten among others. "It's wonderful. Laying it out chronologically is inspired, offering a solid GLBT history. I kept learning things. I love the decision to include couples broken by death. It makes clear how important love is, as well as showing what people have been through. The layout and photos look terrific." Christopher Bram "I couldn't resist clicking through every page. I never realized the scope of the book would cover centuries! I know that it will be hugely validating to young, newly-emerging LGBT kids and be reassured that they really can have a secure, respected place in the world as their futures unfold." Howard Cruse "This international history-and-photo book, featuring 100s of detailed bios of some of the most forward-moving gay persons in history, is sure to be one of those bestsellers that gay folk will enjoy for years to come as reference and research that is filled with facts and fun." Jack Fritscher
This journal is friends only. This entry was originally posted at http://reviews-and-ramblings.dreamwidth.org/3549527.html. If you are not friends on this journal, Please comment there using OpenID.
elisa_rolle
Appointments
2016 LGBT Rainbow Awards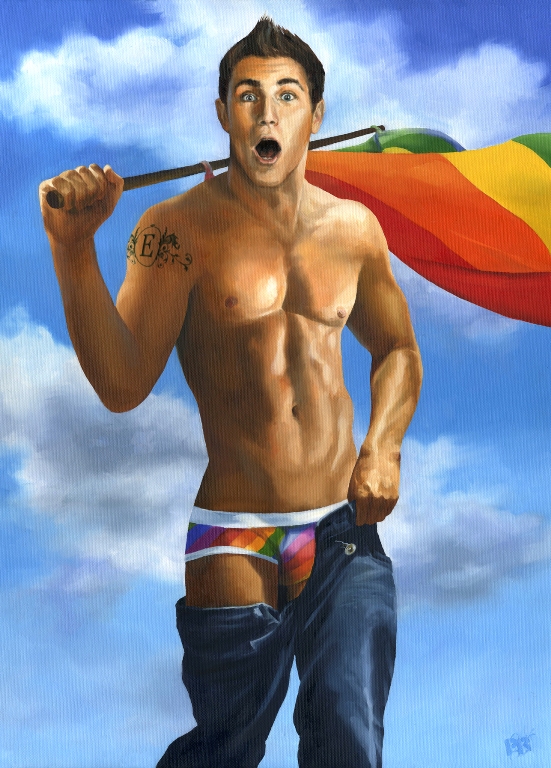 2016 Guidelines
2015 Winners
In the Spotlight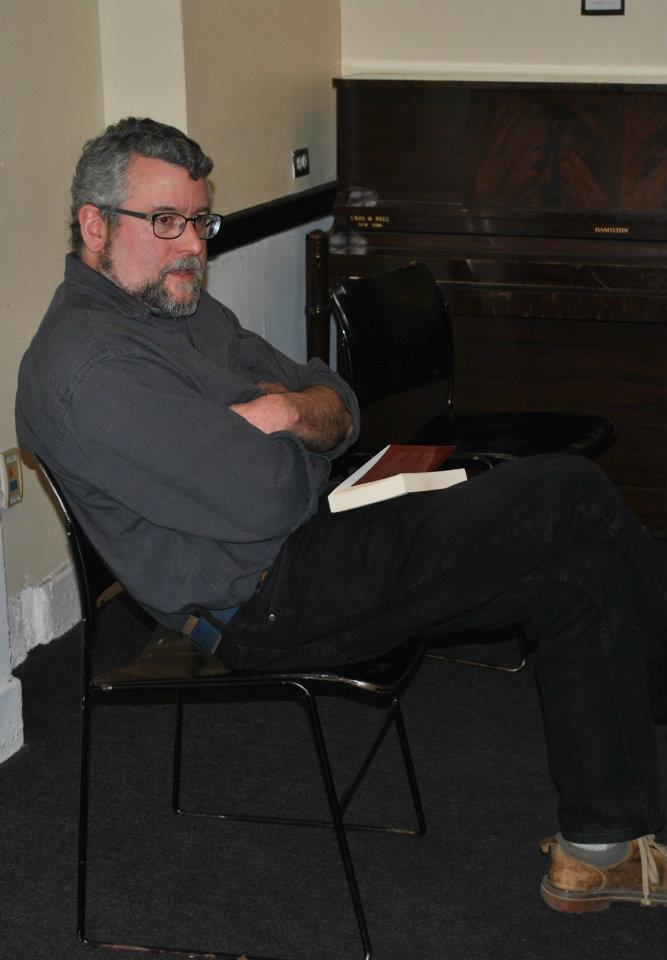 Top 100 Gay Novels List - Simple

Top 100 Gay Novels List - Wanted
Art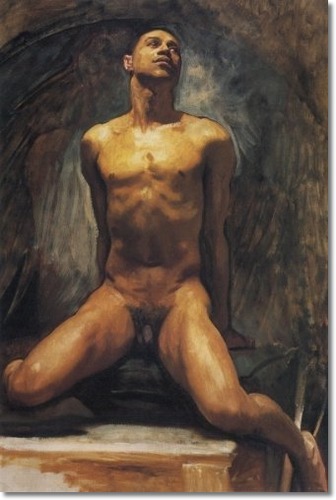 Previous Appointments Visual Summary
Gay Themed Movie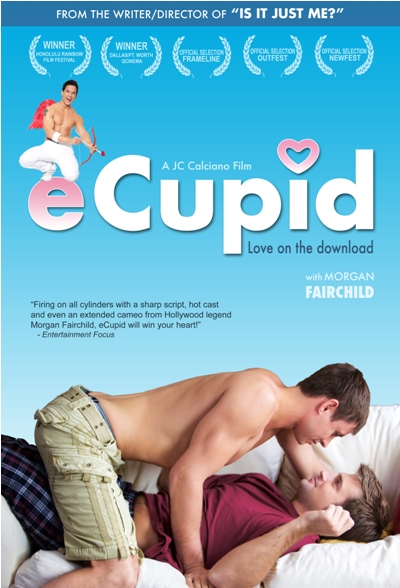 Previous Appointments Visual Summary
The Inside Reader


Previous Appointments Visual Summary

Top 100 Inside Readers Novels
LGBT Fashion Designers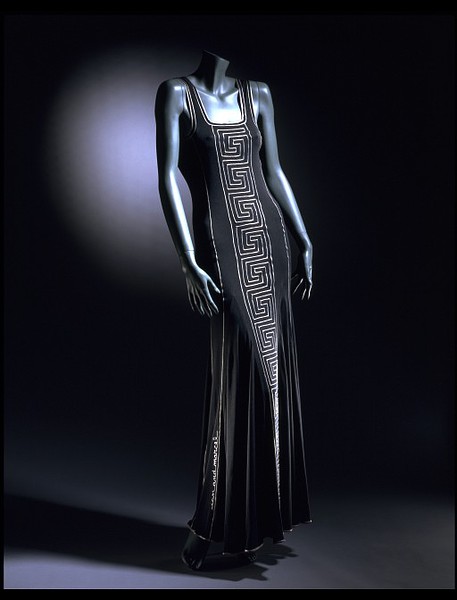 Previous Appointments Visual Summary
Gay Romance Challenge

Gay Commercial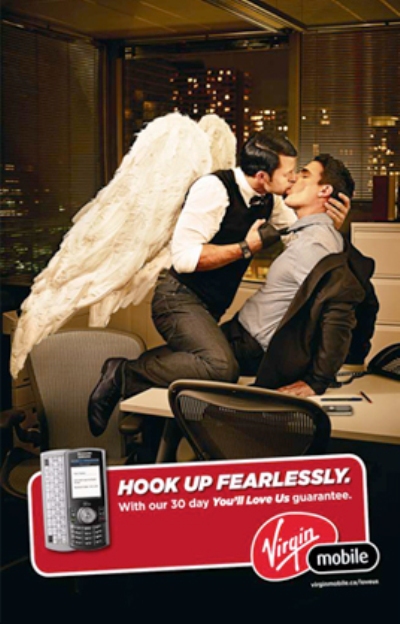 Around the World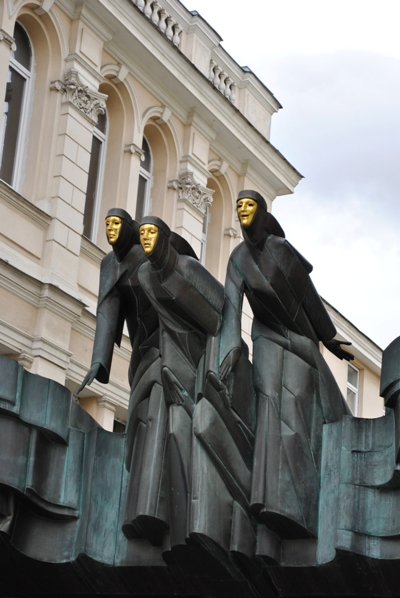 visited 20 states (8.88%)
Create your own visited map of The World
visited 15 states (30%)
Create your own visited map of The United States
Gay Classics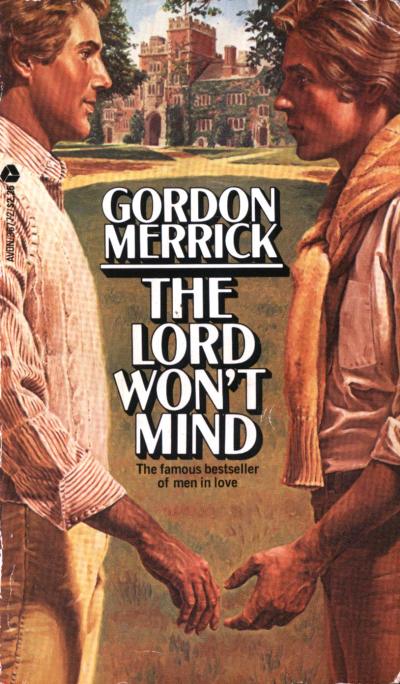 Previous Appointments Visual Summary
Romance History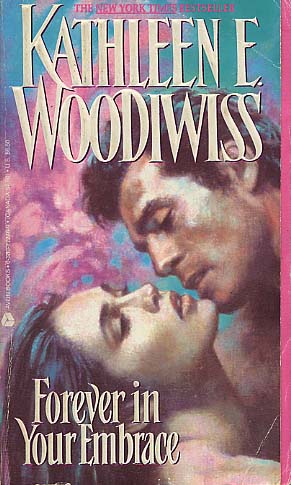 Previous Appointments Visual Summary
Main Tags
Characters:
Alpha Males
,
Cinderfellas (from rags to riches...)
,
Friends (with benefits)
,
Multicultural Lovers
,
Pretty... Men! (hustlers)
&
Virgins (at least in one way)
Dream Lovers:
Cowboys
,
Pirates
&
Sheikhs
Erotica (M/F)
Genres:
Contemporary
,
Fantasy
,
Futuristic
,
Historical
&
Paranormal
Length:
Short Story
,
Novella
&
Novel
Men in Uniform:
Cops / Detectives / PIs
,
Firefighters
&
Military
Non Conventional Lovers:
Elves, Gods, Deity & Witches
,
Furry Lovers
,
Shapeshifters
&
Vampires
Otherwordly Lovers:
Angels
,
Demons
&
Ghosts
Possible Futures:
Apocalypse Now
&
Back to the Future
Relationships:
Bondage / Submission
,
Breeches Rippers
,
Coming of Age
,
Disability
,
Gay for You
,
Male Pregnancy
,
May / December
,
Ménage a trois (or more...)
,
Silver Romance
&
Twincest
Settings:
Art World
,
College
,
Medical Romance
,
Office Affairs
,
Seasonal Romance
,
Show Business
&
Sports
Yaoi (manga)
From Movie to Novel (and viceversa)
Top 100 Gay Novels List
Secondary Tags
ActivistActorArtist
: illustrator, painter, photographer, sculptor
Author
: novelist, playwright, poet, screenwriter, writer
Dancer
: dance, choreographer
Designer
: architect, costumer, fashion designer, graphic designer, hairstylist, makeup artist, set designer, tailor
Director
: director, stage director
Eccentric
: aristocrat, art collector, drag queen, explorer, female impersonator, heir/heiress, hostess, lover, muse, prostitute, socialite, spy, survivor
Essayist
: anthropologist, archivist, biologist, columnist, critic, editor, educator, historian, journalist, lecturer, librarian, linguistic, philosopher, professor, psychoanalyst, psychologist, psychotherapist, publisher, reporter, researcher, scholar, sexologist, sociologist, teacher, theorist
Leader
: commander, emperor, judge, monarch, officer, politician, senator, statistician, warrior
ModelMusician
: arranger, composer, conductor, lyricist, pianist, singer, songwriter, violinist
Producer
: producer, manager, entrepreneur
Sport
Preditors & Editors Poll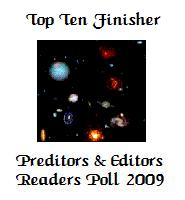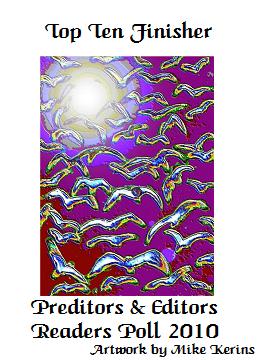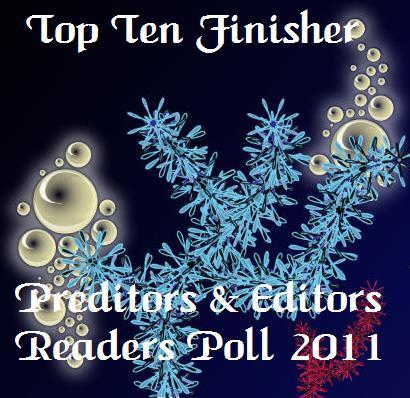 Amazon Profile
My Associate Amazon Store
Goodreads Profile
Top reviewer
Best reviewer
Top user
Top librarian
Most followed
Library Thing Helper Badgers
(Gold Medal) Helper for contributions to any area of LibraryThing
(Gold Medal) Common Knowledge for contributions to Common Knowledge
(Gold Medal) Work Combination for help maintaining LibraryThing's work system
(Silver Medal) Author Combination for help combining author names together
(Bronze Medal) Distinct authors for splitting homonymous authors into distinct authors
Publishers
List of LGBT publishers (for reviews look the Tags section)

Detailed List
Ego Surfing

Who links me
Statistics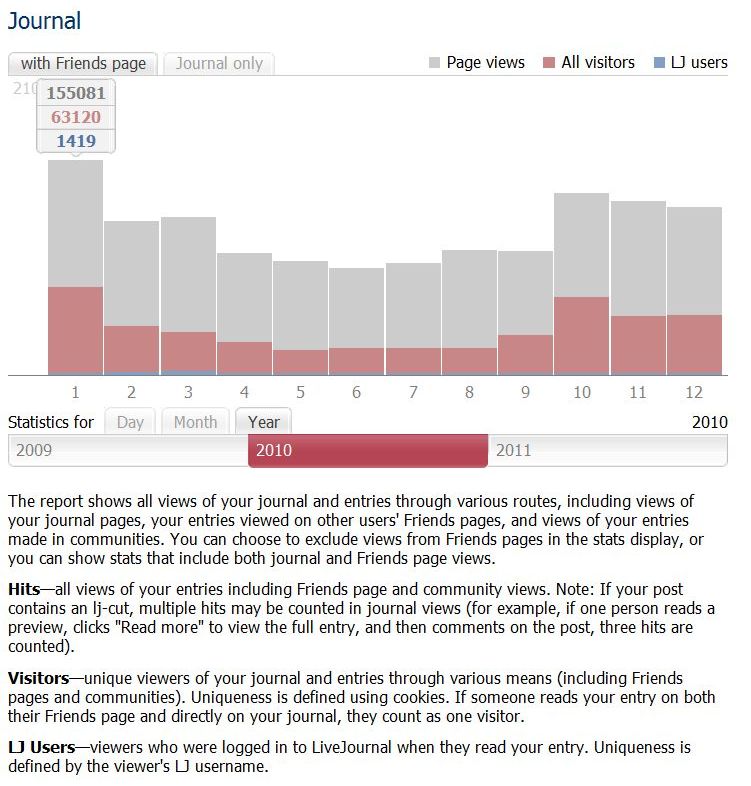 ClustrMaps

Site Meter

Disclaimer
All cover art, photo and graphic design contained in this site are copyrighted by the respective publishers and authors. These pages are for entertainment purposes only and no copyright infringement is intended. Should anyone object to our use of these items please contact by email the LJ's owner.
This is an amateur blog, where I discuss my reading, what I like and sometimes my personal life. I do not endorse anyone or charge fees of any kind for the books I review. I do not accept money as a result of this blog.
I'm associated with Amazon/USA Affiliates Programs.
Books reviewed on this site were usually provided at no cost by the publisher or author. However, some books were purchased by the reviewer and not provided for free. For information on how a particular title was obtained, please contact by email the LJ's owner.