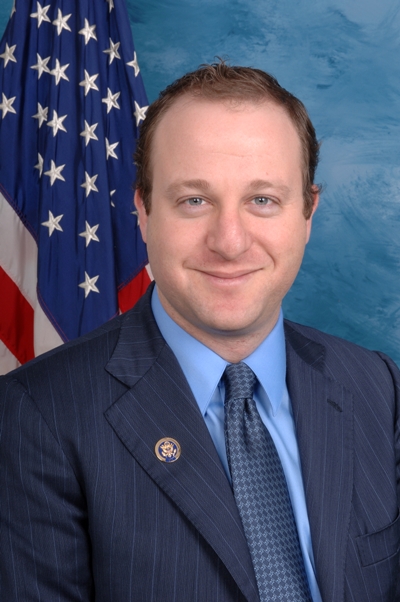 Jared Schutz Polis (born May 12, 1975) is an American entrepreneur, philanthropist, and politician. A Democrat, Polis is the member of the United States House of Representatives for Colorado's 2nd congressional district, serving since 2009. He is a former member of the Colorado State Board of Education. Polis and his partner since 2004, Marlon Reis, have one son, Caspian Julius, born on September 30, 2011. Polis is one of the few openly gay people elected to the House as a freshman and the first gay parent in Congress.
Polis is the son of Stephen Schutz and Susan Polis Schutz. He attended the La Jolla Country Day School in San Diego, California and went on to receive his Bachelor of Arts in political science from Princeton University.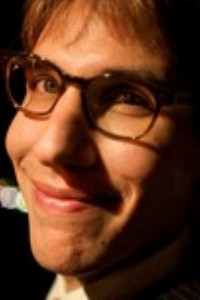 Polis along with his parents founded bluemountainarts.com, an online greeting card website, which he sold to Excite@Home three years later in a deal worth $780 million. In 1998, he launched the online florist company ProFlowers that expanded to become Provide Commerce, Inc., acquired in 2006 by Liberty Media Corporation. (
Picture: Marlon Reis
)
In 2000, Polis founded the Jared Polis Foundation, whose mission is to "create opportunities for success by supporting educators, increasing access to technology, and strengthening our community." Its main programs are the annual "Teacher Recognition Awards"; the "Community Computer Connection" program, which refurbishes and donates more than 3,500 computers a year to schools and non-profit organizations; and the semi-annual "Jared Polis Foundation Education Report". Polis has also founded two charter schools for at-risk students. In 2004, he established the "New America School", which primarily serves older immigrant youth ages 16–21 and has three campuses in the Denver Metro area and one in New Mexico. In 2005, Polis co-founded with Urban Peak the Academy of Urban Learning in Denver to help youth at risk of becoming homeless or living in unstable living conditions.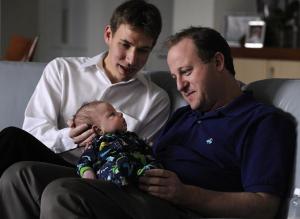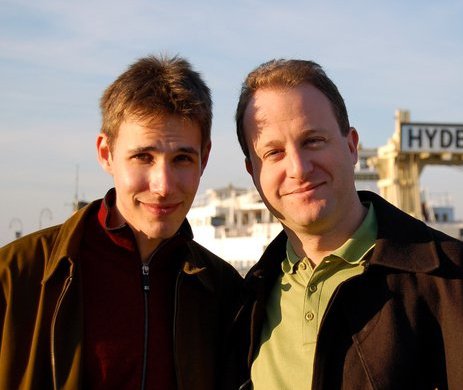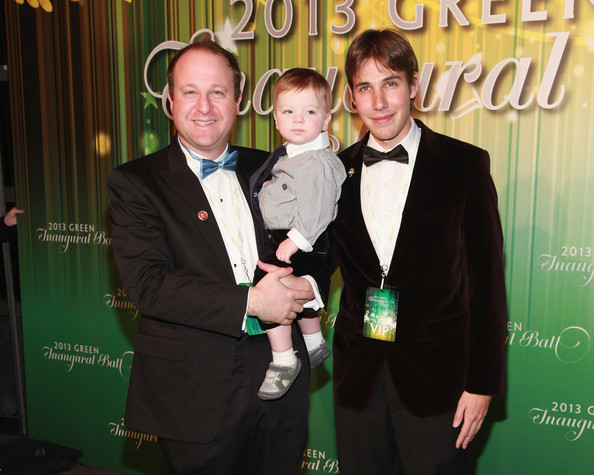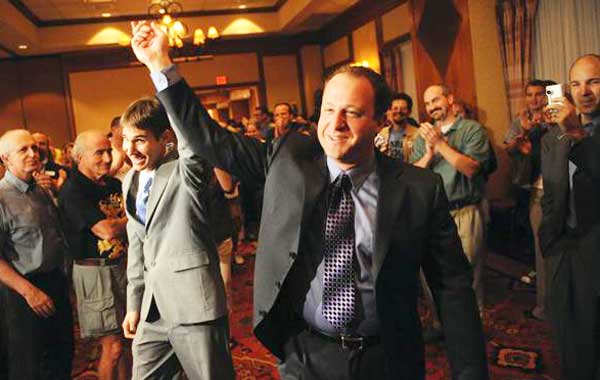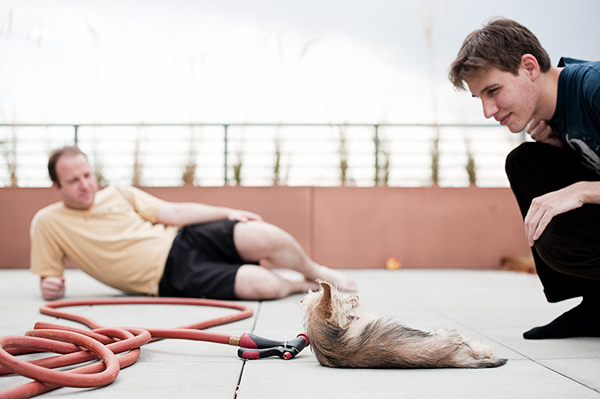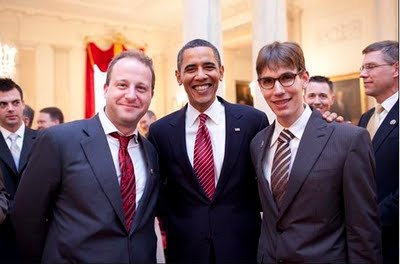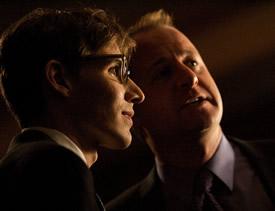 Polis was named Outstanding Philanthropist for the 2006 National Philanthropy Day in Colorado. He is a recipient of many awards, including the Boulder Daily Camera's 2007 Pacesetter Award in Education; the Kauffman Foundation Community Award; the Denver consul general of Mexico "Ohtli"; the Martin Luther King, Jr. Colorado Humanitarian Award; and the Anti-Defamation League's inaugural Boulder Community Builder Award.
At the time of his election, Polis had founded a number of companies and is one of the 10 richest members of the United States Congress, estimated to be worth at least $65.91 million.
In 2000, Polis was elected at-large as a member of the Colorado State Board of Education, and served for a single six-year term until January 2007 when the district was eliminated. His election was one of the closest in Colorado history, as he defeated incumbent Ben Alexander by 90 votes out of 1.6 million cast. Polis served as Chairman and Vice-Chairman of the Colorado State Board of Education during his term.
In 2006, Polis served as Co-chair of "Coloradans for Clean Government", a committee that supported Amendment 41, a citizen-initiated ballot measure to ban gifts by registered lobbyists to government officials, establish a $50 annual restriction on gift-giving from non-lobbyists, establish a two-year cooling-off period before former state legislators and statewide elected officials can begin lobbying, and create an independent ethics commission. In November 2006, 62.3% of Colorado voters approved the "Ethics in Government" constitutional amendment.
In 2007, Polis Co-chaired the "Building for our Future" campaign that supported ballot question 3A in the Boulder Valley School District to issue $296.8 million in bonds for the improvement and modernization of aging school facilities —the largest capital construction bond issue in the district's history and the largest school bond proposal in Colorado that year. In November 2006, 58% of Boulder Valley School District voters approved the measure.
In 2008, Polis won a heavily-contested Democratic primary election, and went on to win the general election on November 4, 2008, winning 62% of the vote to succeed Mark Udall. Polis won re-election in 2010 with 57% of the vote.
Polis is currently the Red to Blue program chair for the DCCC, helping recruit and raise money for Democratic candidates in competitive congressional districts. According to sources close to Polis, he has eyed a higher leadership role in the DCCC, running for Vice-Chair of the House Democratic Caucus, after then-chairman Xavier Becerra was term limited. The position ended up going to New York Congressman Joe Crowley.
Polis is one of four current openly gay members of the House of Representatives, and caucuses in the LGBT Equality Caucus. Polis has pushed for the repeal of the Defense of Marriage Act, and has cheered the Obama Administration's decision for the Justice Department to no longer defend DOMA saying that "Section 3 of the law is unconstitutional." In a statement Polis said "I applaud the Administration for finally recognizing what my colleagues and I have long criticized, to deny people the ability to officially acknowledge their relationship and feel welcomed as partners only for being LGBT is absurd and today's decision confirms this." Polis has also credited President Obama for openly endorsing Gay Marriage calling it "Welcome news to American families." Polis is an original cosponsor of H.R. 116, or the Respect for Marriage Act. H.R. 116 repeals DOMA allowing Marriage recognition for Gay and Lesbian couples in the U.S., the District of Columbia, and U.S. territories.
Polis is the leading sponsor of the Student Non-Discrimination Act with Senator Al Franken (D-MN) introducing the act in the Senate. SNDA would establish a comprehensive federal non-discrimination prohibition in all public and elementary and secondary schools based on sexual orientation and gender identity, expanding Title IX of the Education Amendments Act to LGBT students. In a statement, Polis said "education is the right of every student" regardless of their actual or perceived sexual orientation or gender identity. The alarming increase in teen suicides has shown us just how far we are from making our children's schools safe spaces." The SNDA has 167 co-sponsors in the house, with only two Republicans signing on. SNDA is also supported by the ACLU and Change.org.
Polis voted for the repeal of Don't Ask, Don't Tell, which prohibits openly Gay and Lesbian members of the Military from serving. Along with 67 members of the House, in a letter to President Obama, Polis urged for the repeal of Don't Ask, Don't Tell. In the letter it cited a California District Judge's ruling of the unconstitutionality of DADT, and the 14,000 service members that have been discharged from the Military since the passage of DADT. In a press release on the repeal of DADT Polis said: "The repeal of Don't Ask, Don't Tell is a victory for the cause of equality and our national defense. For too long, this wrongheaded policy prevented brave Americans from serving in our military and defending our country just because of who they love. It undermined our national security by forcing gays and lesbians out of the military service at a time when America needs the most talented and the bravest protecting us, regardless of their orientation."
Polis is also a supporter and cosponsor of the Matthew Shepard and James Byrd, Jr. Hate Crimes Prevention Act, giving adequate funding and ability to federal authorities to investigate hate crimes, and has advocated for protections against LGBT victims of domestic abuse to be included in the Violence Against Women Act.
Source:
http://en.wikipedia.org/wiki/Jared_Polis
Further Readings:
The Blueprint: How the Democrats Won Colorado (and Why Republicans Everywhere Should Care)
Paperback: 256 pages
Publisher: Speaker's Corner (May 1, 2010)
Language: English
ISBN-10: 1936218003
ISBN-13: 978-1936218004
Amazon:
The Blueprint: How the Democrats Won Colorado (and Why Republicans Everywhere Should Care)
Amazon Kindle:
The Blueprint: How the Democrats Won Colorado (and Why Republicans Everywhere Should Care)
Now with an updated epilogue about the 2010 elections.
This is the inside story of one of the most stunning reversals of political fortune in American history. Four years ago, the GOP dominated politics at every level in Colorado. Republicans held both Senate seats, five of seven congressional seats, the governor's mansion, the offices of secretary of state and treasurer, and both houses of the state legislature. After the 2008 election, the exact opposite was true: replace the word Republicans with Democrats in the previous sentence, and you have of one the most stunning reversals of political fortune in American history.
This is also the story of how it will happen—indeed, is happening—in other states across the country. In Colorado, progressives believe they have found a blueprint for creating permanent Democratic majorities across the nation. With discipline and focus, they have pioneered a legal architecture designed to take advantage of new campaign finance laws and an emerging breed of progressive donors who are willing to commit unprecedented resources to local races. It's simple, brilliant, and very effective.
This journal is friends only. This entry was originally posted at http://reviews-and-ramblings.dreamwidth.org/3598102.html. If you are not friends on this journal, Please comment there using OpenID.
Tags:
elisa_rolle
Appointments
2013 LGBT Rainbow Awards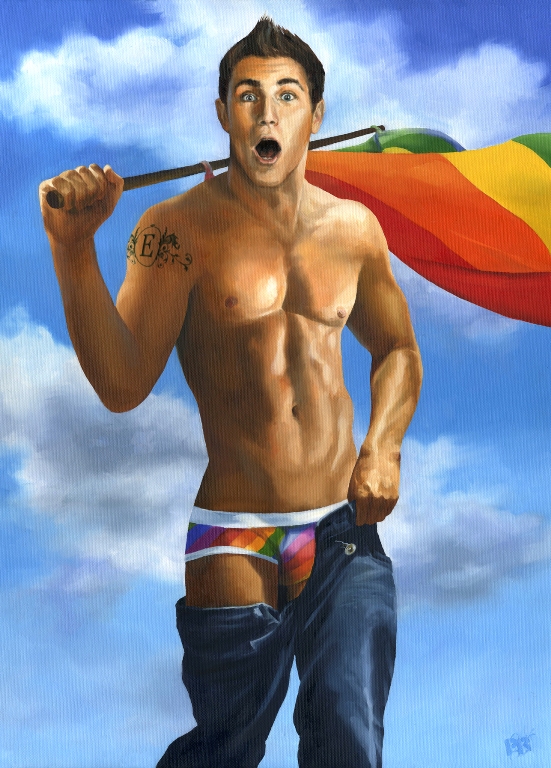 2013 Guidelines
2013 Winners
In the Spotlight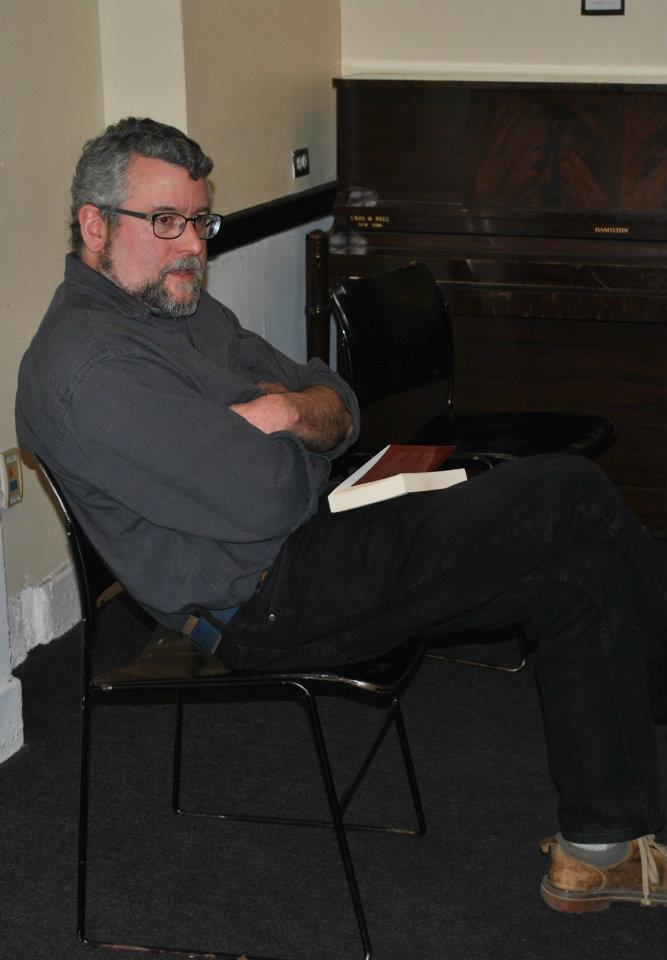 Top 100 Gay Novels List - Simple

Top 100 Gay Novels List - Wanted
Art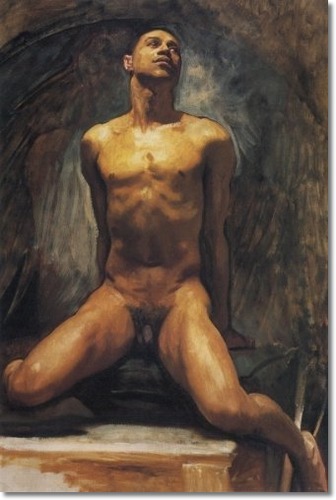 Previous Appointments Visual Summary
Gay Themed Movie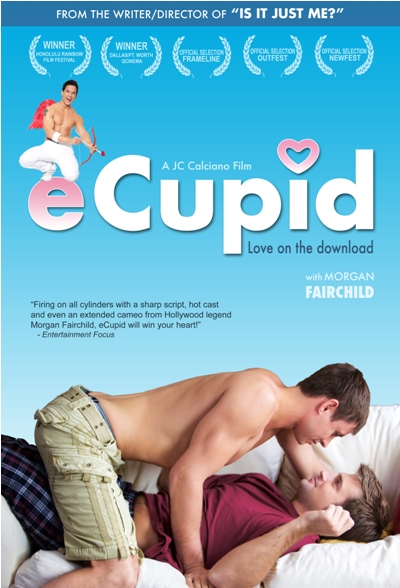 Previous Appointments Visual Summary
The Inside Reader


Previous Appointments Visual Summary

Top 100 Inside Readers Novels
LGBT Fashion Designers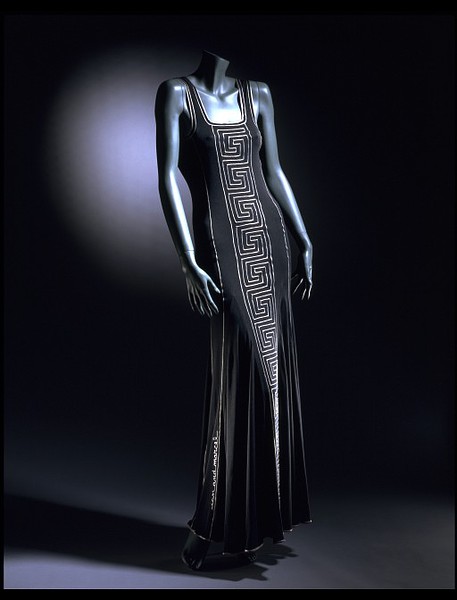 Previous Appointments Visual Summary
Gay Romance Challenge

Gay Commercial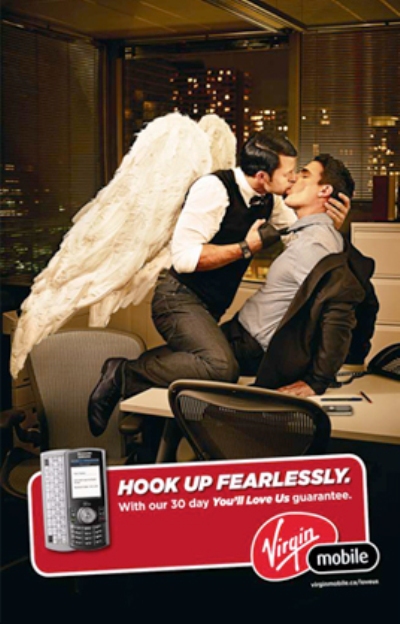 Around the World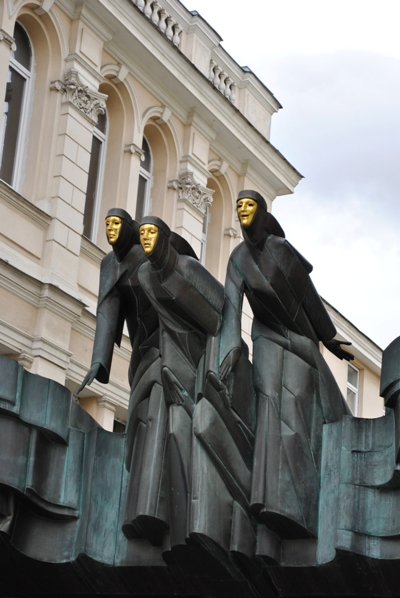 visited 20 states (8.88%)
Create your own visited map of The World
visited 15 states (30%)
Create your own visited map of The United States
Gay Classics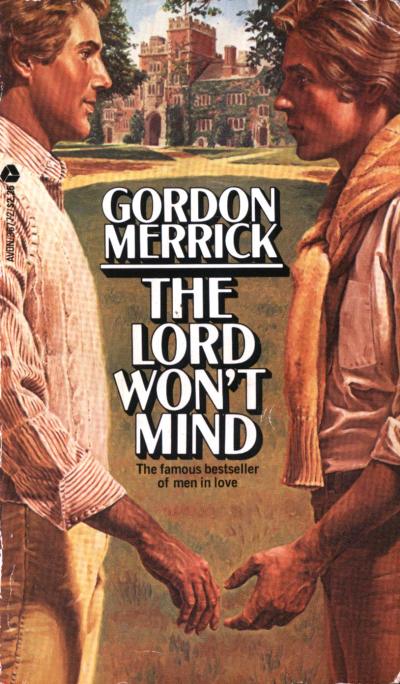 Previous Appointments Visual Summary
Romance History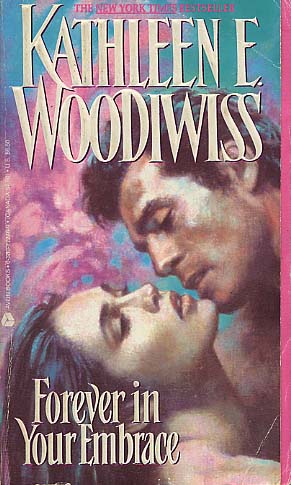 Previous Appointments Visual Summary
Main Tags
Characters:
Alpha Males
,
Cinderfellas (from rags to riches...)
,
Friends (with benefits)
,
Multicultural Lovers
,
Pretty... Men! (hustlers)
&
Virgins (at least in one way)
Dream Lovers:
Cowboys
,
Pirates
&
Sheikhs
Erotica (M/F)
Genres:
Contemporary
,
Fantasy
,
Futuristic
,
Historical
&
Paranormal
Length:
Short Story
,
Novella
&
Novel
Men in Uniform:
Cops / Detectives / PIs
,
Firefighters
&
Military
Non Conventional Lovers:
Elves, Gods, Deity & Witches
,
Furry Lovers
,
Shapeshifters
&
Vampires
Otherwordly Lovers:
Angels
,
Demons
&
Ghosts
Possible Futures:
Apocalypse Now
&
Back to the Future
Relationships:
Bondage / Submission
,
Breeches Rippers
,
Coming of Age
,
Disability
,
Gay for You
,
Male Pregnancy
,
May / December
,
Ménage a trois (or more...)
,
Silver Romance
&
Twincest
Settings:
Art World
,
College
,
Medical Romance
,
Office Affairs
,
Seasonal Romance
,
Show Business
&
Sports
Yaoi (manga)
From Movie to Novel (and viceversa)
Top 100 Gay Novels List
Secondary Tags
ActivistActorArtist
: illustrator, painter, photographer, sculptor
Author
: novelist, playwright, poet, screenwriter, writer
Dancer
: dance, choreographer
Designer
: architect, costumer, fashion designer, graphic designer, hairstylist, makeup artist, set designer, tailor
Director
: director, stage director
Eccentric
: aristocrat, art collector, drag queen, explorer, female impersonator, heir/heiress, hostess, lover, muse, prostitute, socialite, spy, survivor
Essayist
: anthropologist, archivist, biologist, columnist, critic, editor, educator, historian, journalist, lecturer, librarian, linguistic, philosopher, professor, psychoanalyst, psychologist, psychotherapist, publisher, reporter, researcher, scholar, sexologist, sociologist, teacher, theorist
Leader
: commander, emperor, judge, monarch, officer, politician, senator, statistician, warrior
ModelMusician
: arranger, composer, conductor, lyricist, pianist, singer, songwriter, violinist
Producer
: producer, manager, entrepreneur
Sport
Preditors & Editors Poll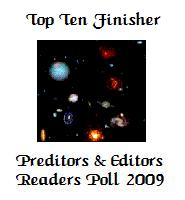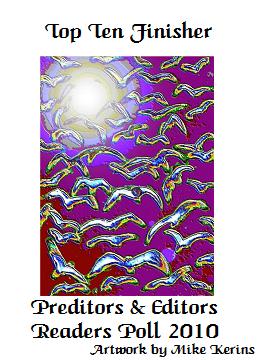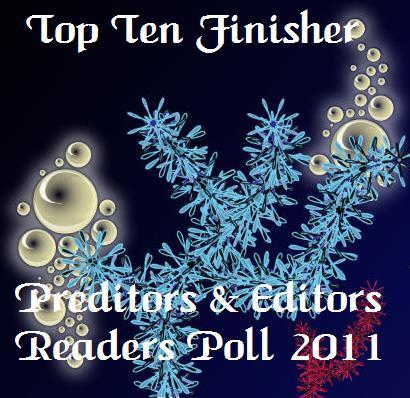 Amazon Profile
My Associate Amazon Store
Goodreads Profile
Top reviewer
Best reviewer
Top user
Top librarian
Most followed
Library Thing Helper Badgers
(Gold Medal) Helper for contributions to any area of LibraryThing
(Gold Medal) Common Knowledge for contributions to Common Knowledge
(Gold Medal) Work Combination for help maintaining LibraryThing's work system
(Silver Medal) Author Combination for help combining author names together
(Bronze Medal) Distinct authors for splitting homonymous authors into distinct authors
Publishers
List of LGBT publishers (for reviews look the Tags section)

Detailed List
Ego Surfing

Who links me
Statistics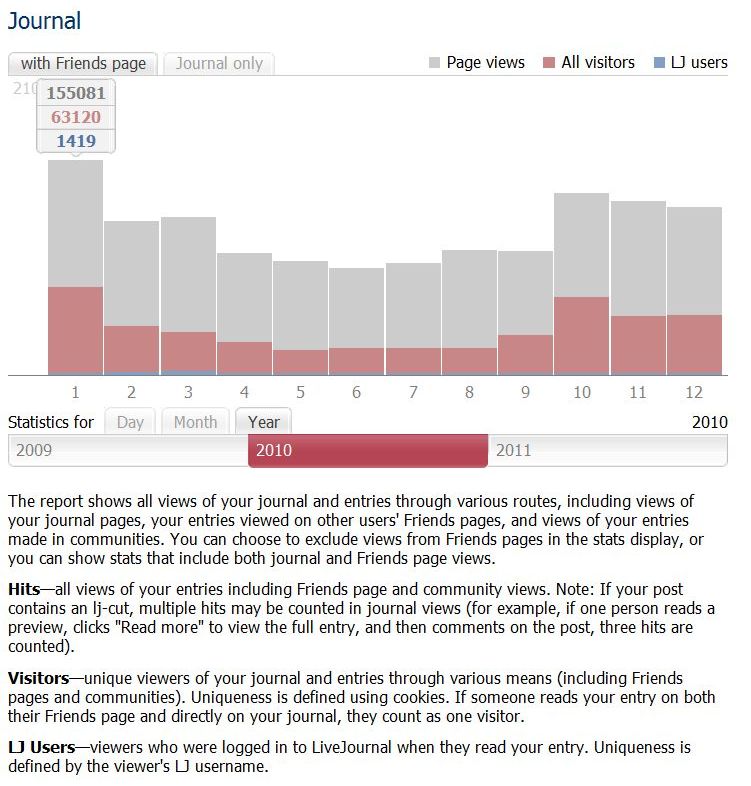 ClustrMaps

Site Meter

Disclaimer
All cover art, photo and graphic design contained in this site are copyrighted by the respective publishers and authors. These pages are for entertainment purposes only and no copyright infringement is intended. Should anyone object to our use of these items please contact by email the LJ's owner.
This is an amateur blog, where I discuss my reading, what I like and sometimes my personal life. I do not endorse anyone or charge fees of any kind for the books I review. I do not accept money as a result of this blog.
I'm associated with Amazon/USA Affiliates Programs.
Books reviewed on this site were usually provided at no cost by the publisher or author. However, some books were purchased by the reviewer and not provided for free. For information on how a particular title was obtained, please contact by email the LJ's owner.