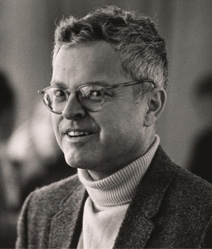 Sandy Campbell was born in New York City, April 22, 1922. His father owned a chemical manufacturing company that provided for the family. After attending the Kent School in Connecticut, Campbell studied at Princeton University, where he nourished his two abiding passions: acting and literature.
He soon made his way to the Broadway stage, where he landed roles in Life with Father, the revival of Spring Awakening, and A Streetcar Named Desire. Over two decades in the theater, he shared the stage with Marlon Brando, Spencer Tracy, Jessica Tandy, Tallullah Bankhead, Lynne Fontaine, Alfred Lunt, Lois Smith and many others.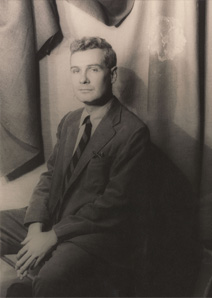 A chance meeting at the studio of Paul Cadmus, where Campbell was modeling for one of the artist's paintings, brought him together with Donald Windham. The two remained romantic partners for the rest of Campbell's life. (
Picture: Donald Windham by Carl Van Vechten
)
Alongside his acting ambitions, Campbell was a devoted reader, book collector, writer, and publisher. He began collecting at an early age and maintained the habit of finding the home address of an author, and writing to ask if he could send along his book to be signed.
His library included signed first editions by Graham Green, Vladimir Nabokov, William Faulkner, and E.M. Forster as well as books personally annotated by authors such as Katherine Anne Porter, Isak Dinesen, Alice B. Toklas, and Marianne Moore. Most of these are housed in the Windham-Campbell collection at the Beinecke Rare Book & Manuscript Library.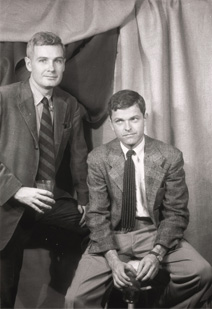 Donald Windham & Sandy Campbell by Carl Van VechtenDonald Windham was an American novelist and memoirist. He is perhaps best known for his close friendships with Truman Capote and Tennessee Williams. In 1943 Windham met Sandy Campbell, an undergraduate student at Princeton University. They began a relationship that would last until Campbell's death in 1988. Campbell helped Windham publish books through the Stamperia Valdonega in Verona. Partially because Windham was influenced by his life, homosexuality is one of many themes treated in his work.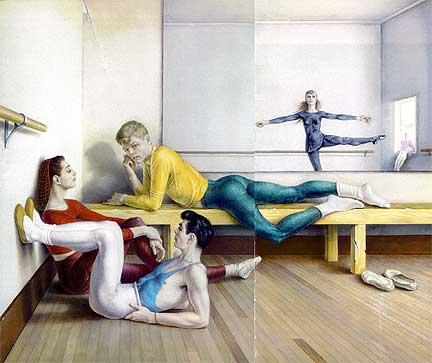 Reflection by Paul Cadmus, 1944. Donald Windham is dancer in foreground, Fidelma Cadmus is dancer against wall, and Sandy Campbell is dancer on bench.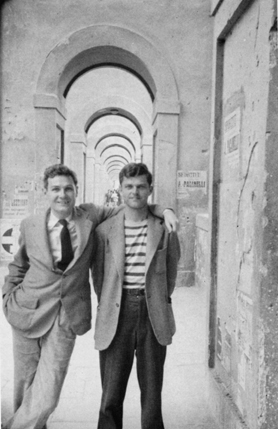 Donald Windham & Sandy Campbell in Italy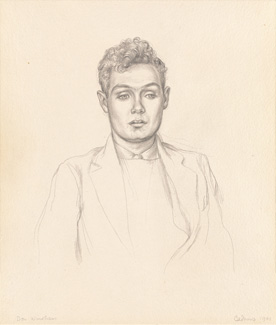 Donald Windham by Paul Cadmus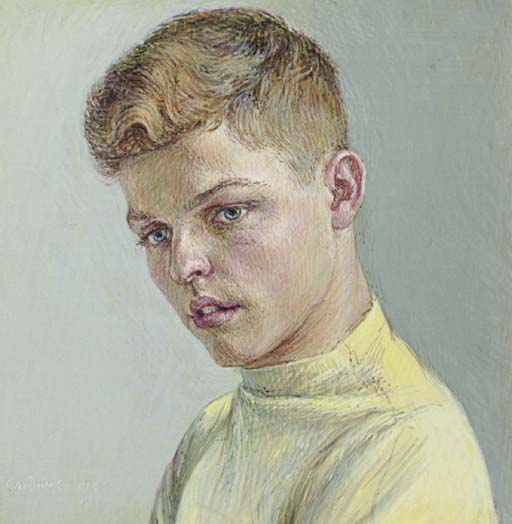 Paul Cadmus (1904-1999), Sandy Campbell, signed and dated 'Cadmus 1944', tempera on masonite, 4¼ x 4¼ in. (11.4 x 11.4 cm.). Provenance: Jon Anderson. Sold for $42,000 at Christie's, 24 May 2007. Exhibited: New York, Midtown Payson Galleries, Still Life Portrait Tableaux, November 11-December 30, 1994.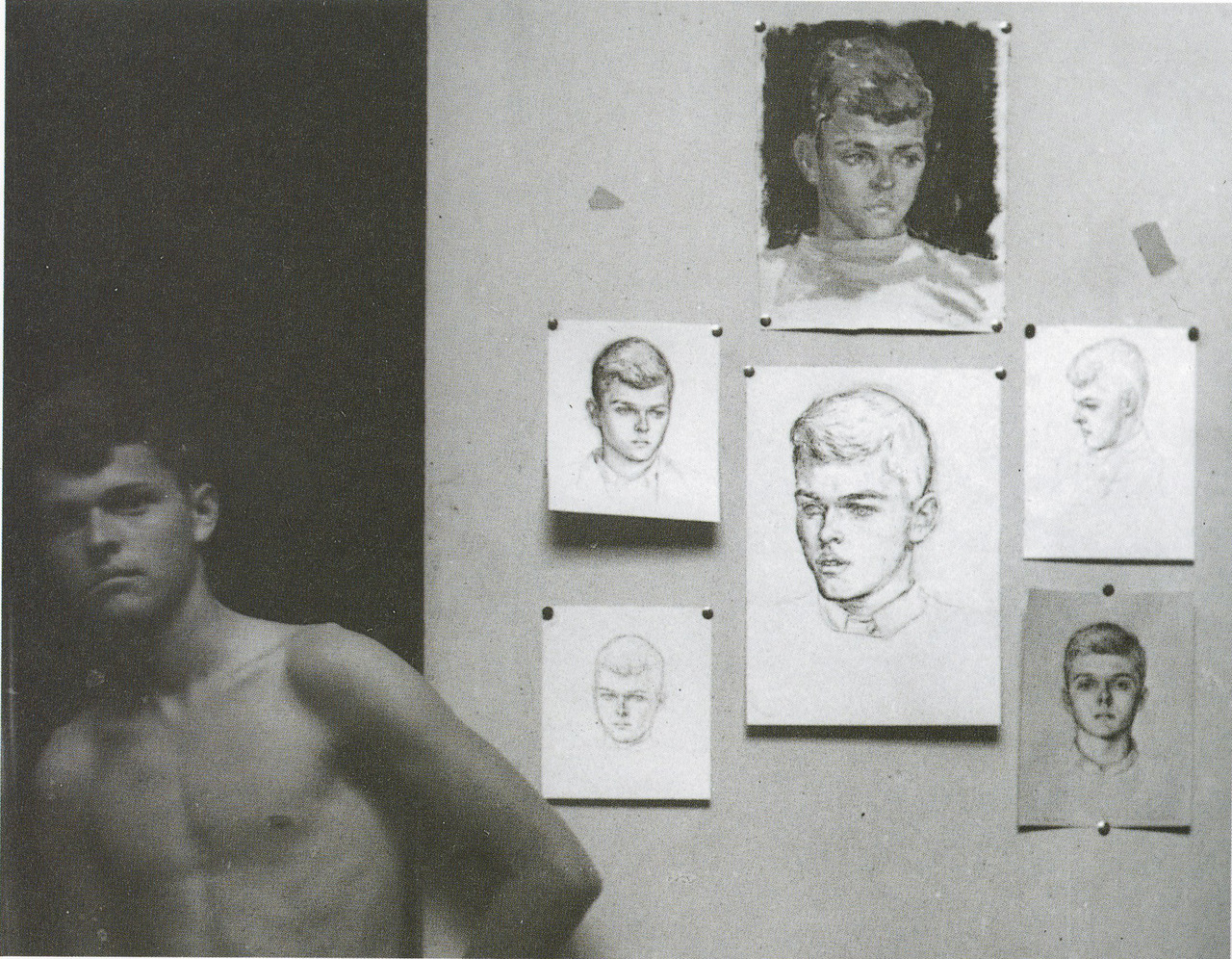 Sandy Campbell with Paul Cadmus portraits, New York City, 1943. photograph by Paul Cadmus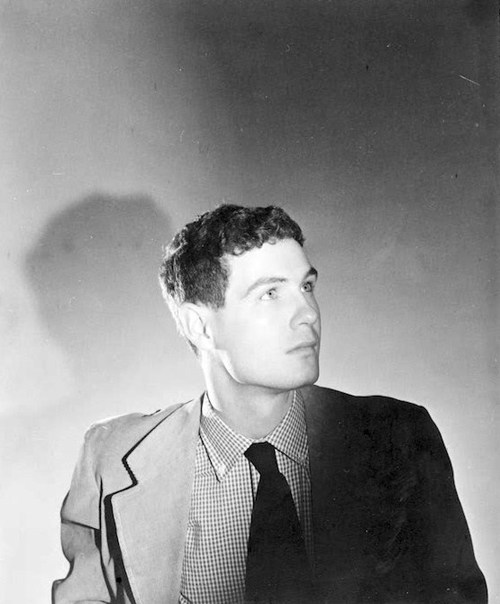 Donald Windham by George Platt Lynes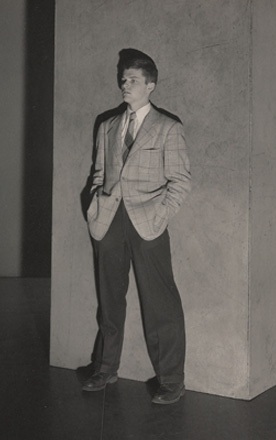 Sandy Campbell by George Platt Lynes
Campbell also wrote profiles of Nora Joyce, E.M. Forster, and the tandem of Lynn Fontanne and Alfred Lunt for Harper's Magazine. He worked for many years as a fact checker for The New Yorker, where he also wrote unsigned book reviews.
His book, B: Twenty-Six Letters from Coconut Grove, documents his time working on a revival of A Streetcar Named Desire alongside Tallulah Bankhead, the "B" of the title.
His longest standing literary commitment was to Donald Windham and his writing. When Campbell's acting career ended in the late 1950s, his focus turned to editing and publishing. Publishers began losing interest in Windham starting in the mid-sixties, so Campbell took it upon himself to make sure his work saw the light of day.
He contracted with the Italian publisher Stamperia Valdonega, and over the next twenty-five years brought out numerous exquisitely-crafted editions of Windham's books, several of which found their way to large publishing houses, due in no small part to Campbell's efforts.
When he died on June 26, 1988, Sandy Campbell left his estate to Donald Windham, with the tacit understanding that someday all or part of it would be used to create a prize to support writers.
In June 2011 it was announced that Yale University will administer the Donald Windham-Sandy M. Campbell Literature Prizes.
The Donald Windham Sandy M. Campbell Literature Prizes are a series of literary awards established by Yale University. Administered by the Beinecke Rare Book & Manuscript Library, they recognize English language authors in fiction, non-fiction and drama. The mission of the prizes is to call attention to literary achievement and provide writers the opportunity to focus on their work independent of financial concerns. Up to nine prizes are awarded annually. Winners receive a citation and an unrestricted award of $150,000. These are among the richest awards in the world, if not the richest in certain categories. The prize endowments are from the estates of writer Donald Windham. Sandy Campbell was his companion of 45 years.
Source:
http://windhamcampbell.org/sandy-campbell#sthash.wlqyyf6t.dpuf
Further Readings:
1948, Italy: Letters to Sandy by Donald Windham
Publisher: Stamperia Valdonega; 1st edition (1998)
Language: English
ISBN-10: 0917366115
ISBN-13: 978-0917366116
Amazon:
1948, Italy: Letters to Sandy
This journal is friends only. This entry was originally posted at http://reviews-and-ramblings.dreamwidth.org/3685610.html. If you are not friends on this journal, Please comment there using OpenID.
elisa_rolle
Appointments
2013 LGBT Rainbow Awards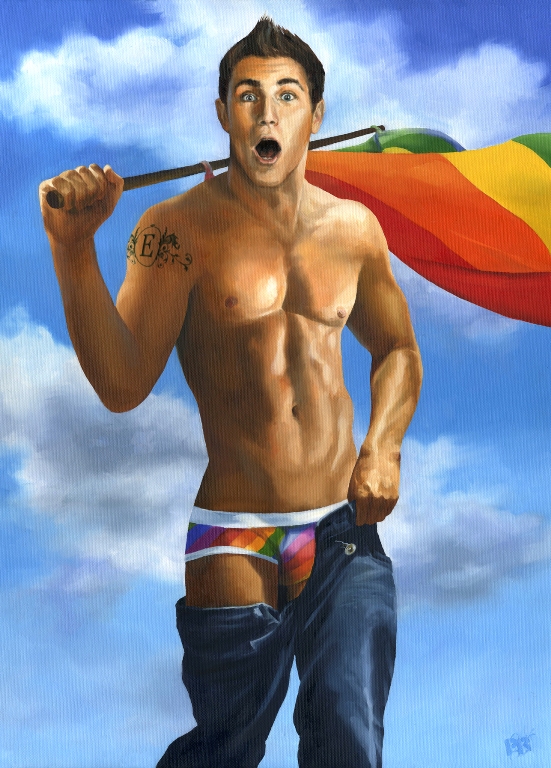 2013 Guidelines
2013 Winners
In the Spotlight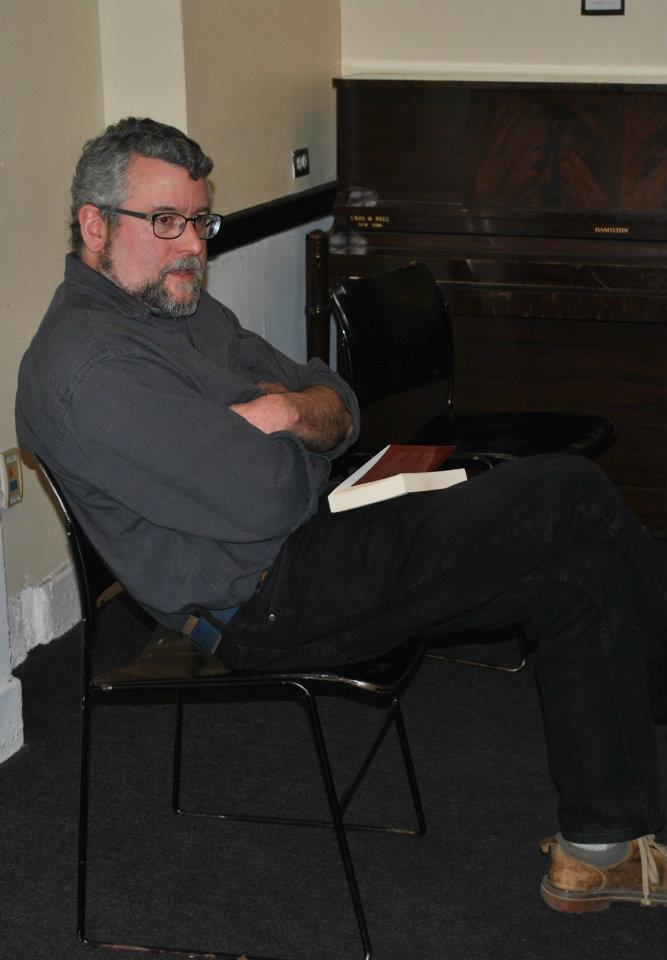 Top 100 Gay Novels List - Simple

Top 100 Gay Novels List - Wanted
Art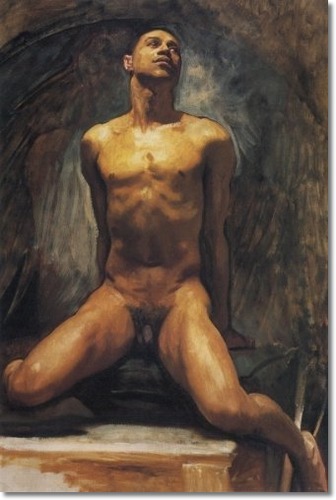 Previous Appointments Visual Summary
Gay Themed Movie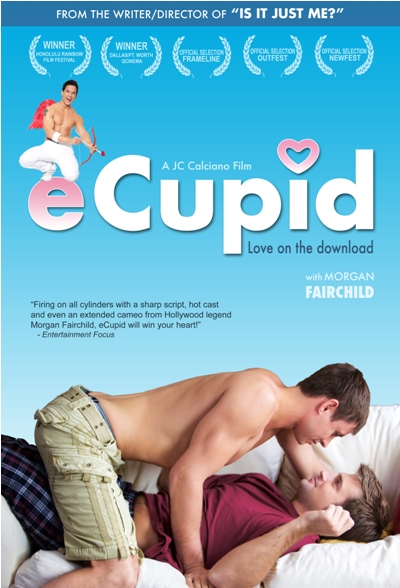 Previous Appointments Visual Summary
The Inside Reader


Previous Appointments Visual Summary

Top 100 Inside Readers Novels
LGBT Fashion Designers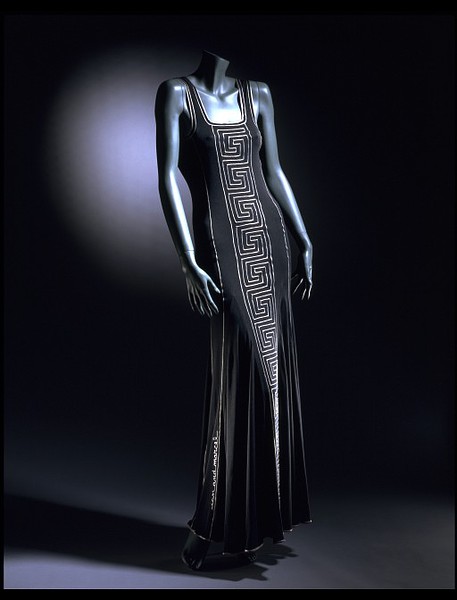 Previous Appointments Visual Summary
Gay Romance Challenge

Gay Commercial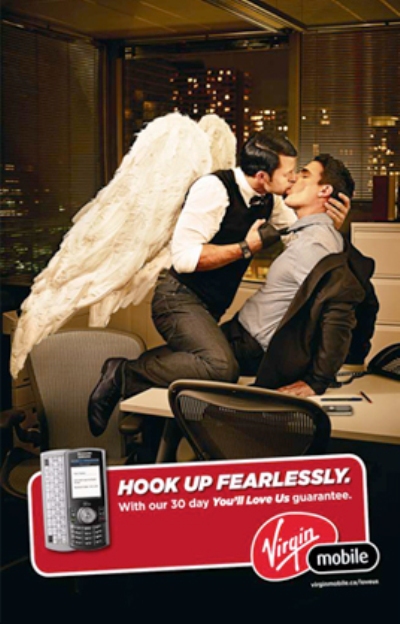 Around the World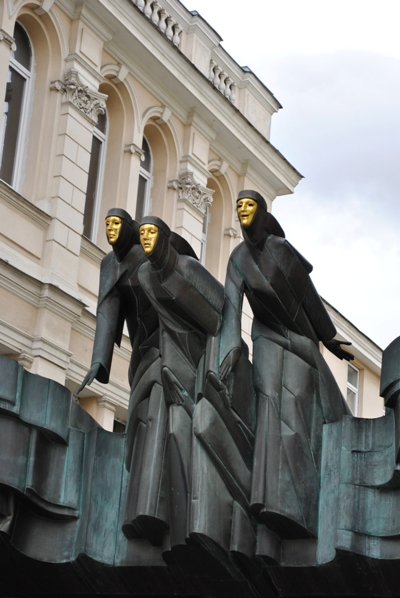 visited 20 states (8.88%)
Create your own visited map of The World
visited 15 states (30%)
Create your own visited map of The United States
Gay Classics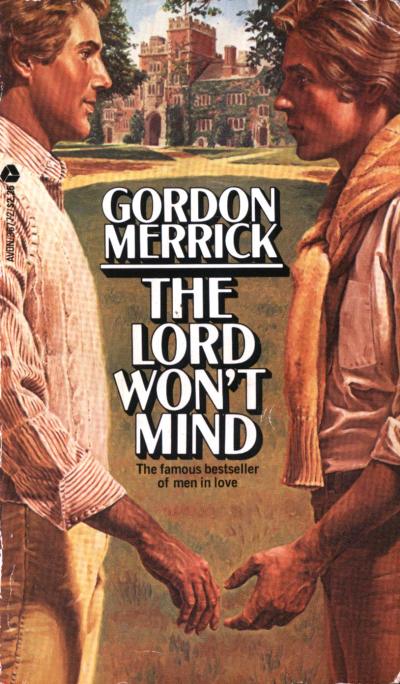 Previous Appointments Visual Summary
Romance History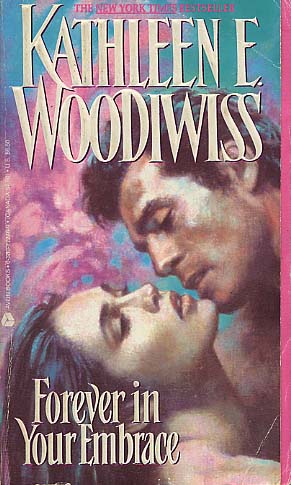 Previous Appointments Visual Summary
Main Tags
Characters:
Alpha Males
,
Cinderfellas (from rags to riches...)
,
Friends (with benefits)
,
Multicultural Lovers
,
Pretty... Men! (hustlers)
&
Virgins (at least in one way)
Dream Lovers:
Cowboys
,
Pirates
&
Sheikhs
Erotica (M/F)
Genres:
Contemporary
,
Fantasy
,
Futuristic
,
Historical
&
Paranormal
Length:
Short Story
,
Novella
&
Novel
Men in Uniform:
Cops / Detectives / PIs
,
Firefighters
&
Military
Non Conventional Lovers:
Elves, Gods, Deity & Witches
,
Furry Lovers
,
Shapeshifters
&
Vampires
Otherwordly Lovers:
Angels
,
Demons
&
Ghosts
Possible Futures:
Apocalypse Now
&
Back to the Future
Relationships:
Bondage / Submission
,
Breeches Rippers
,
Coming of Age
,
Disability
,
Gay for You
,
Male Pregnancy
,
May / December
,
Ménage a trois (or more...)
,
Silver Romance
&
Twincest
Settings:
Art World
,
College
,
Medical Romance
,
Office Affairs
,
Seasonal Romance
,
Show Business
&
Sports
Yaoi (manga)
From Movie to Novel (and viceversa)
Top 100 Gay Novels List
Secondary Tags
ActivistActorArtist
: illustrator, painter, photographer, sculptor
Author
: novelist, playwright, poet, screenwriter, writer
Dancer
: dance, choreographer
Designer
: architect, costumer, fashion designer, graphic designer, hairstylist, makeup artist, set designer, tailor
Director
: director, stage director
Eccentric
: aristocrat, art collector, drag queen, explorer, female impersonator, heir/heiress, hostess, lover, muse, prostitute, socialite, spy, survivor
Essayist
: anthropologist, archivist, biologist, columnist, critic, editor, educator, historian, journalist, lecturer, librarian, linguistic, philosopher, professor, psychoanalyst, psychologist, psychotherapist, publisher, reporter, researcher, scholar, sexologist, sociologist, teacher, theorist
Leader
: commander, emperor, judge, monarch, officer, politician, senator, statistician, warrior
ModelMusician
: arranger, composer, conductor, lyricist, pianist, singer, songwriter, violinist
Producer
: producer, manager, entrepreneur
Sport
Preditors & Editors Poll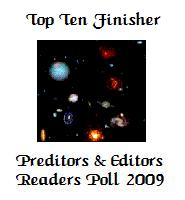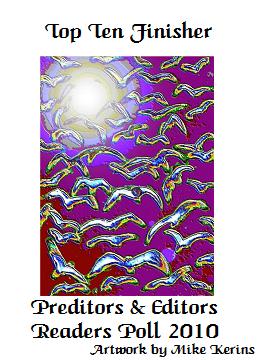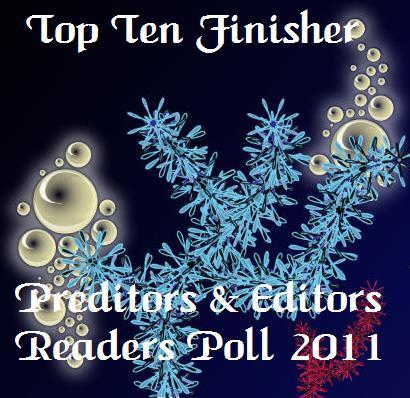 Amazon Profile
My Associate Amazon Store
Goodreads Profile
Top reviewer
Best reviewer
Top user
Top librarian
Most followed
Library Thing Helper Badgers
(Gold Medal) Helper for contributions to any area of LibraryThing
(Gold Medal) Common Knowledge for contributions to Common Knowledge
(Gold Medal) Work Combination for help maintaining LibraryThing's work system
(Silver Medal) Author Combination for help combining author names together
(Bronze Medal) Distinct authors for splitting homonymous authors into distinct authors
Publishers
List of LGBT publishers (for reviews look the Tags section)

Detailed List
Ego Surfing

Who links me
Statistics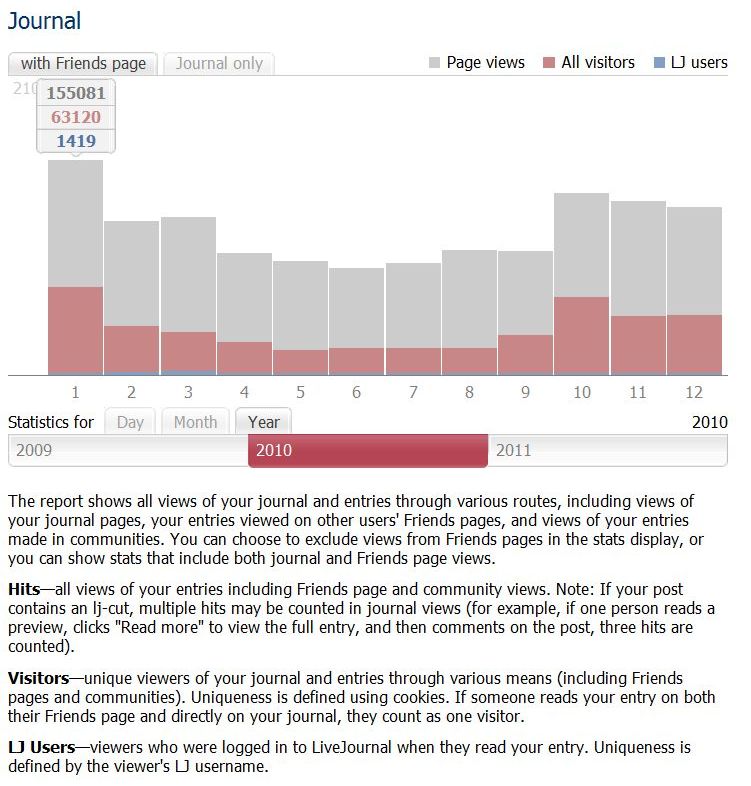 ClustrMaps

Site Meter

Disclaimer
All cover art, photo and graphic design contained in this site are copyrighted by the respective publishers and authors. These pages are for entertainment purposes only and no copyright infringement is intended. Should anyone object to our use of these items please contact by email the LJ's owner.
This is an amateur blog, where I discuss my reading, what I like and sometimes my personal life. I do not endorse anyone or charge fees of any kind for the books I review. I do not accept money as a result of this blog.
I'm associated with Amazon/USA Affiliates Programs.
Books reviewed on this site were usually provided at no cost by the publisher or author. However, some books were purchased by the reviewer and not provided for free. For information on how a particular title was obtained, please contact by email the LJ's owner.