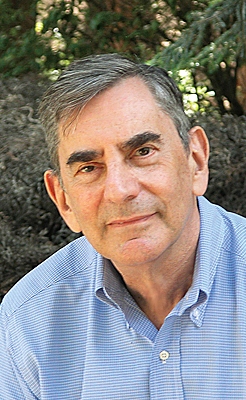 Richard A. Isay (December 13, 1934 – June 28, 2012) was a psychiatrist, psychoanalyst, author and gay activist. He was a professor of psychiatry at Weill Cornell Medical College and a faculty member of the Columbia University Center for Psychoanalytic Training and Research. Isay is considered a pioneer who changed the way that psychoanalysts view homosexuality, a moral leader, and a hero within the LGBT community. Isay met his life-long partner, Gordon Harrell,
an artist and dealer in antique American glass,
20 years younger, in 1979. He came out to his wife less than a year later, in 1980, with whom he continued to live for the 'sake of the children'. By 1989 his children reached adulthood and Isay divorced his wife and settled with Harrell. On August 13, 2011, Isay married Gordon Harrell, his partner of 31 years, at the home of Isay's son Josh.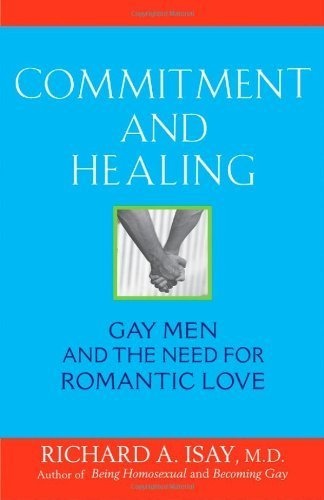 Gordon Harrell, an artist, was the love of Isay's life. Harrell wrote, "We stayed together, despite the odds, the age difference, the background difference, and the criticism, and the longer we remained together, the deeper our love became. We spoke between almost every patient, for over 30 years. I acquired many of his characteristics, as he did mine. We've been told that our voices are the same (just ask his kids, who never knew who it was answering the phone), our mannerisms, facial expressions, body language. We eventually became so close that we became part of each other –– very happily halves of a greater whole. There was a synergy between us that even we didn't understand. And that, I suppose, is what true love is… I cannot imagine any couple being closer."
Richard Isay was born and raised in Pittsburgh, Pennsylvania. Isay graduated from Haverford College and the University of Rochester School of Medicine and Dentistry. Soon after completing his psychiatry residency at Yale University, he completed training at the Western New England Psychoanalytic Institute. Throughout his career, Isay maintained an active private practice of psychiatry and psychoanalysis and was an influential teacher and supervisor. He was the program chairman of the American Psychoanalytic Association (APsaA). He was also the chairman of the Committee on Gay and Lesbian Issues of the American Psychiatric Association.
In 1983 Isay, as chair of the American Psychoanalytic Association's program committee, organized a panel called "New Perspectives on Homosexuality". Isay argued that homosexuality is a normal variant of sexual identity, and that psychoanalysts should stop trying to change the sexual orientation of their patients, which he considered harmful, creating a firestorm of controversy. "Several analysts walked out", Isay later recalled. Isay soon became the first openly gay member of the association.
Isay wrote widely on the subjects of psychoanalysis and homosexuality, including texts such as Being Homosexual: Gay Men and Their Development. Being Homosexual was one of the first books to argue that homosexuality is an inborn identity, and the first to describe a developmental pathway that is specific to gay men. It is widely considered a breakthrough in psychoanalytic theory and an important, historical work.
In an autobiographical chapter of his book, Becoming Gay: The Journey to Self-Acceptance, Isay tells the story of how he spent ten years trying to change his homosexual orientation. During his analysis, he married. When he completed his analysis, he found himself continuing to have homosexual desires. He lived as a closeted gay man for several years, during which time he became a prominent member of the American Psychoanalytic Association. He began to write and present about homosexuality in psychoanalytic journals and meetings shortly after meeting his life partner, in 1979.
In Becoming Gay, Isay recounts that with the help of the ACLU, he threatened to sue the APsaA, due to their discriminatory anti-gay policies. As a result, in 1991 the APsaA adopted a non-discrimination policy for the training of analytic candidates and changed its position statement on homosexuality. 1992 was also the year that psychoanalytic institutes agreed to promote teachers and supervisors without regard to sexual orientation. The ApsaA then became the first national mental health organization to support gay marriage, in 1997; a policy that was spearheaded by Isay.
In his 2006 book, Commitment and Healing: Gay Men and the Need for Romantic Love, Isay describes and explains the difficulty many gay men have sustaining romantic, loving relationships.
Isay appeared on Larry King Live, The Oprah Winfrey Show, 20/20, The Morning Show and others.
In 1993 Isay was featured in the documentary "America Undercover: Why am I Gay? Stories of Coming Out in America."
In 1995 Isay was profiled in the book, Gay Soul: Finding the Heart of Gay Spirit and Nature, by Mark Thompson.
On November 12, 2011, Isay received the highly prestigious Hans W. Loewald award, from the International Forum on Psychoanalytic Education.
Richard Isay died on June 28th, 2012, of complications of adenocarcinoma. He was interred at Green-Wood Cemetery in Brooklyn, New York.
Source:
http://en.wikipedia.org/wiki/Richard_Isay
Further Readings:
Becoming Gay: The Journey to Self-Acceptance (Vintage) by Richard Isay
Publisher Vintage (May 5, 2009)
Language English
ISBN-10 0307389774
ISBN-13 978-0307389770
Amazon:
Becoming Gay: The Journey to Self-Acceptance
Amazon Kindl:
Becoming Gay: The Journey to Self-Acceptance
Now revised and updated for the 21st-century, Becoming Gay is the classic guide on how to accept one's homosexuality. By exploring the psychological development of gay men through personal case histories—including his own—Dr. Isay shows how disguising one's sexual identity can induce anxiety, depression, and low self-esteem. Individual chapters tackle acceptance in any stage or circumstance of life, whether it be adolescence, married-with-children, retirement age, or living with HIV and AIDS. Dr. Isay's insights provide invaluable support to gay men and will enliven families, friends, and therapists who want to better understand the process of coming out and help their loved ones or patients to embrace a positive gay identity.
Being Homosexual: Gay Men and Their Development (Vintage) by Richard Isay
Publisher Vintage (May 5, 2009)
Language English
ISBN-10 030738957X
ISBN-13 978-0307389572
Amazon:
Being Homosexual: Gay Men and Their Development
Amazon Kindl:
Being Homosexual: Gay Men and Their Development
Richard Isay was the first person to challenge the homophobia of the psychoanalytic community and prove, through his own story and those of his patients, that homosexuality is an innate characteristic rather than a learned pathology. Now revised and updated for the 21st-century, the groundbreaking Being Homosexual carries the reader through the main developmental stages in the gay male's life cycle from the initial awareness of same-sex impulses to coming out, forming friendships with other gay men, and a mature integration of one's sexual identity. An invaluable resource for gay men, Being Homosexual is a compassionate and powerful work.
Commitment and Healing: Gay Men and the Need for Romantic Love by Richard A. Isay M.D.
Publisher Wiley; 1 edition (May 19, 2006)
Language English
ISBN-10 0471740497
ISBN-13 978-0471740490
Amazon:
Commitment and Healing: Gay Men and the Need for Romantic Love
Amazon Kindl:
Commitment and Healing: Gay Men and the Need for Romantic Love
"What's love got to do with it? Everything, according to Richard Isay's informed and illuminating look at the role of romance in modern gay life. I highly recommend this book for people of any generation and partnership status."
--Dean H. Hamer, Ph.D., author of The Science of Desire and The God Gene
"Richard Isay offers something far better than simple bromides and false hope. In this book, he challenges us with a provocative, illuminating, and ultimately hopeful look at ourselves and explains how those of us who yearn to love and be loved (and who doesn't?) can best find happiness and healing in a committed relationship."
--Eric Marcus, author of The Male Couple's Guide and Together Forever
"Many gay men (and others, too) are likely to find this book exceptionally interesting and helpful. In a series of vividly illuminating case histories and with a psychoanalyst's depth and clarity of insight, Richard Isay lucidly explains why gay men have particular difficulty in establishing and sustaining loving relationships and how they might sensibly improve their chances of doing so."
--Harry G. Frankfurt, Ph.D., author of On Bullshit and The Reasons of Love
"Richard Isay's portrayals of gay men's lives are likely to be controversial. Isay is not the stereotypical psychoanalyst who sits quietly while his patients ramble--and we're all the better for that. He has something to say and what he says is worth hearing. This provocative book should be read by anyone who yearns for but hasn't yet found real love."
--William Rubenstein, Founding Director of the Williams Institute on Sexual Orientation Law and former Director of the ACLU Lesbian & Gay Rights Project
"Based on Dr. Isay's three decades of experience working with gay men in therapy, this is a deeply thoughtful study of the difficulties gay men may experience with falling and staying in love. For a gay man, reading this book may cause him to revisit some dark places along his own life's journey, but it will also give him a glimpse of the self-affirmation and capacity for change that are the goals of gay-positive psychotherapy."
--Simon LeVay, Ph.D., author of Human Sexuality and Queer Science
"Indispensable insights from America's wisest observer of gay relationships."
--Charles Kaiser, author of The Gay Metropolis
"Gay people seek the freedom to marry for the same mix of reasons as non-gay people, and for most, love and commitment are central. Drawing on his exceptional expertise and decades of stories from his patients, Richard Isay explores the challenges and value of romantic love--how to overcome our pasts and enrich our present lives at home--as we build a future of greater equality and inclusion in society."
--Evan Wolfson, author of Why Marriage Matters
More Real Life Romances at my website:
http://www.elisarolle.com/
, My Ramblings/Real Life Romance
This journal is friends only. This entry was originally posted at http://reviews-and-ramblings.dreamwidth.org/3688975.html. If you are not friends on this journal, Please comment there using OpenID.
Tags:
elisa_rolle
Appointments
2014 LGBT Rainbow Awards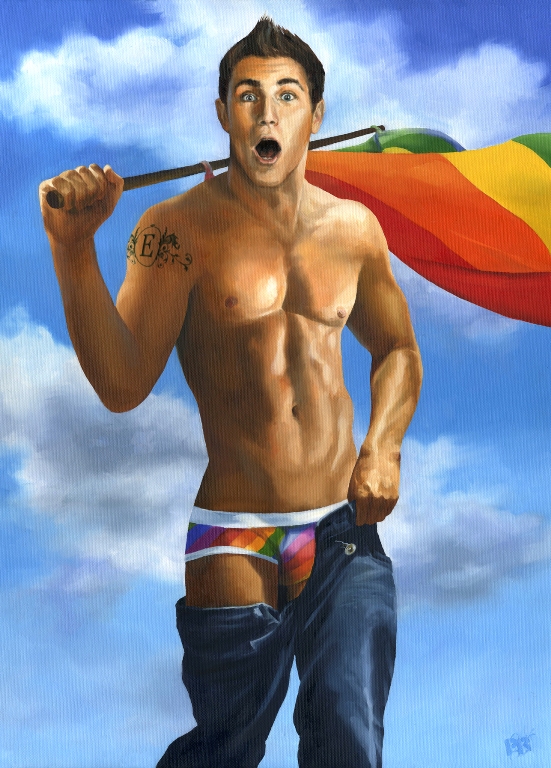 2014 Guidelines
2013 Winners
In the Spotlight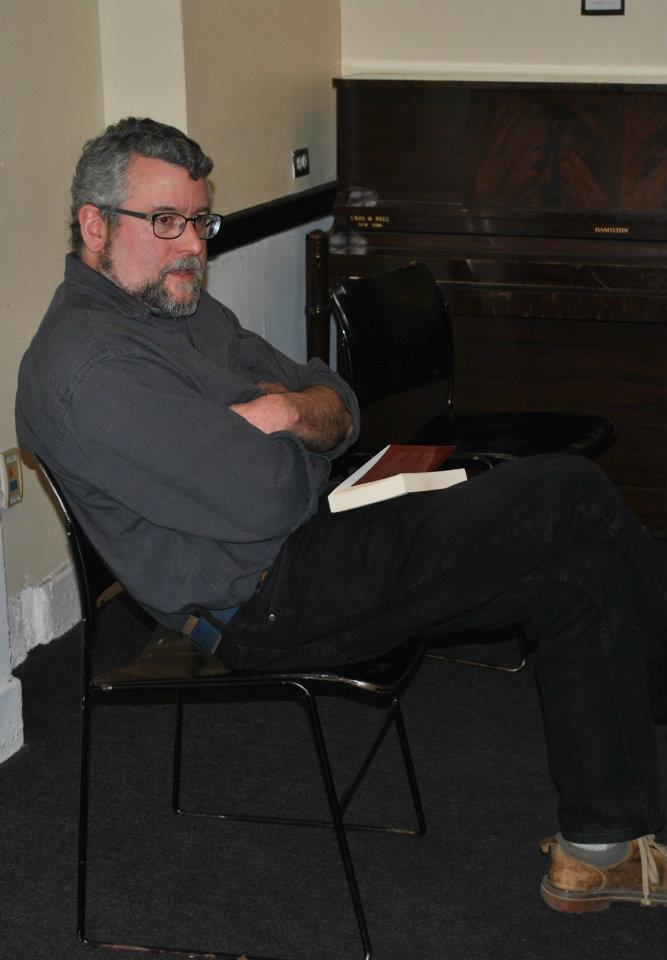 Top 100 Gay Novels List - Simple

Top 100 Gay Novels List - Wanted
Art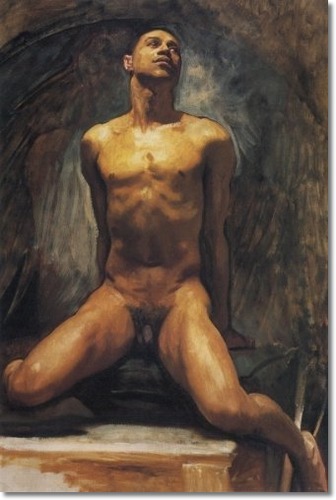 Previous Appointments Visual Summary
Gay Themed Movie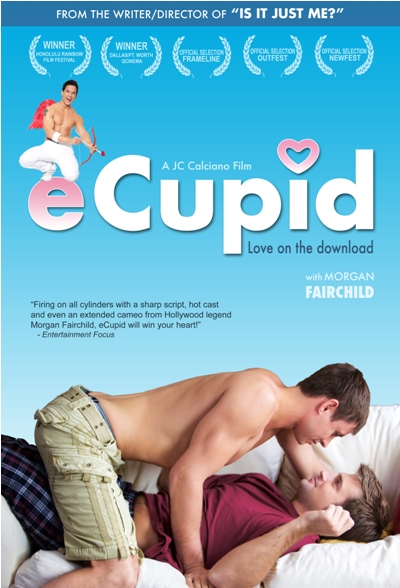 Previous Appointments Visual Summary
The Inside Reader


Previous Appointments Visual Summary

Top 100 Inside Readers Novels
LGBT Fashion Designers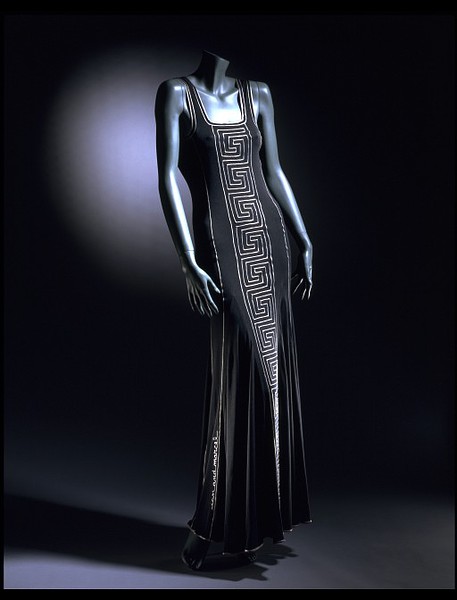 Previous Appointments Visual Summary
Gay Romance Challenge

Gay Commercial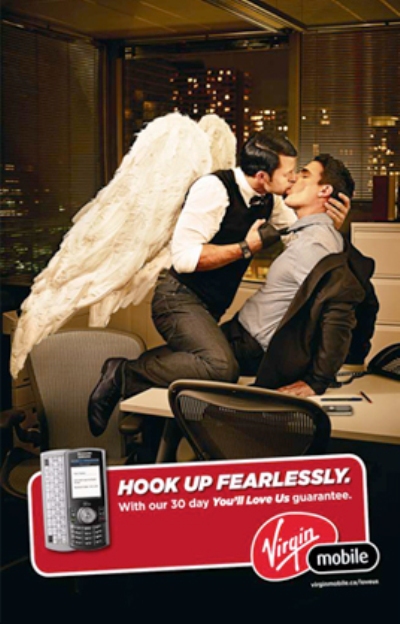 Around the World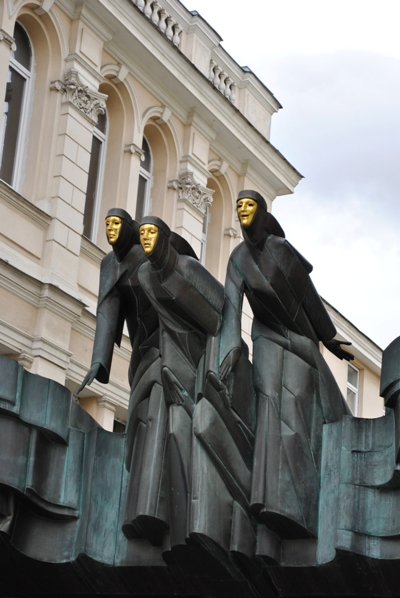 visited 20 states (8.88%)
Create your own visited map of The World
visited 15 states (30%)
Create your own visited map of The United States
Gay Classics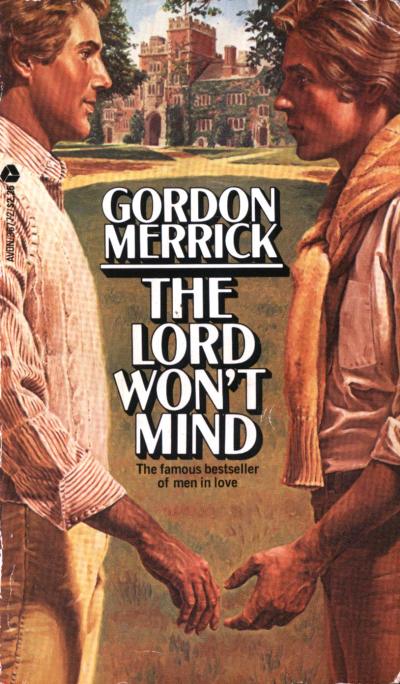 Previous Appointments Visual Summary
Romance History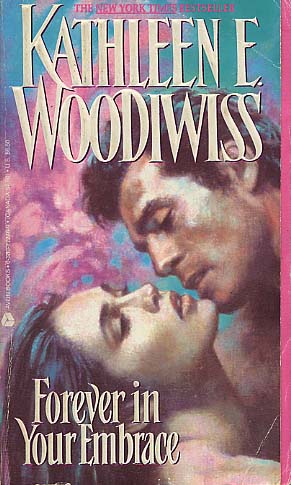 Previous Appointments Visual Summary
Main Tags
Characters:
Alpha Males
,
Cinderfellas (from rags to riches...)
,
Friends (with benefits)
,
Multicultural Lovers
,
Pretty... Men! (hustlers)
&
Virgins (at least in one way)
Dream Lovers:
Cowboys
,
Pirates
&
Sheikhs
Erotica (M/F)
Genres:
Contemporary
,
Fantasy
,
Futuristic
,
Historical
&
Paranormal
Length:
Short Story
,
Novella
&
Novel
Men in Uniform:
Cops / Detectives / PIs
,
Firefighters
&
Military
Non Conventional Lovers:
Elves, Gods, Deity & Witches
,
Furry Lovers
,
Shapeshifters
&
Vampires
Otherwordly Lovers:
Angels
,
Demons
&
Ghosts
Possible Futures:
Apocalypse Now
&
Back to the Future
Relationships:
Bondage / Submission
,
Breeches Rippers
,
Coming of Age
,
Disability
,
Gay for You
,
Male Pregnancy
,
May / December
,
Ménage a trois (or more...)
,
Silver Romance
&
Twincest
Settings:
Art World
,
College
,
Medical Romance
,
Office Affairs
,
Seasonal Romance
,
Show Business
&
Sports
Yaoi (manga)
From Movie to Novel (and viceversa)
Top 100 Gay Novels List
Secondary Tags
ActivistActorArtist
: illustrator, painter, photographer, sculptor
Author
: novelist, playwright, poet, screenwriter, writer
Dancer
: dance, choreographer
Designer
: architect, costumer, fashion designer, graphic designer, hairstylist, makeup artist, set designer, tailor
Director
: director, stage director
Eccentric
: aristocrat, art collector, drag queen, explorer, female impersonator, heir/heiress, hostess, lover, muse, prostitute, socialite, spy, survivor
Essayist
: anthropologist, archivist, biologist, columnist, critic, editor, educator, historian, journalist, lecturer, librarian, linguistic, philosopher, professor, psychoanalyst, psychologist, psychotherapist, publisher, reporter, researcher, scholar, sexologist, sociologist, teacher, theorist
Leader
: commander, emperor, judge, monarch, officer, politician, senator, statistician, warrior
ModelMusician
: arranger, composer, conductor, lyricist, pianist, singer, songwriter, violinist
Producer
: producer, manager, entrepreneur
Sport
Preditors & Editors Poll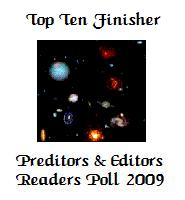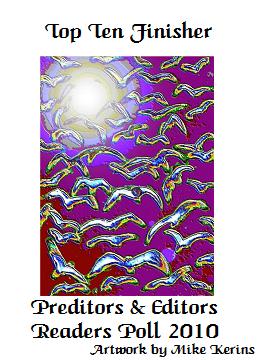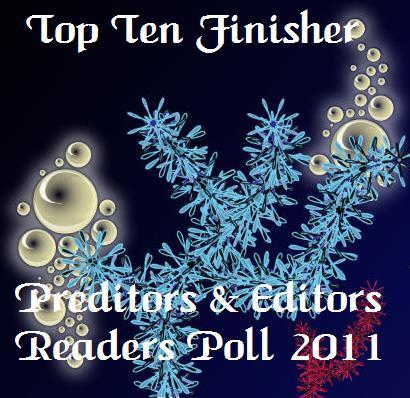 Amazon Profile
My Associate Amazon Store
Goodreads Profile
Top reviewer
Best reviewer
Top user
Top librarian
Most followed
Library Thing Helper Badgers
(Gold Medal) Helper for contributions to any area of LibraryThing
(Gold Medal) Common Knowledge for contributions to Common Knowledge
(Gold Medal) Work Combination for help maintaining LibraryThing's work system
(Silver Medal) Author Combination for help combining author names together
(Bronze Medal) Distinct authors for splitting homonymous authors into distinct authors
Publishers
List of LGBT publishers (for reviews look the Tags section)

Detailed List
Ego Surfing

Who links me
Statistics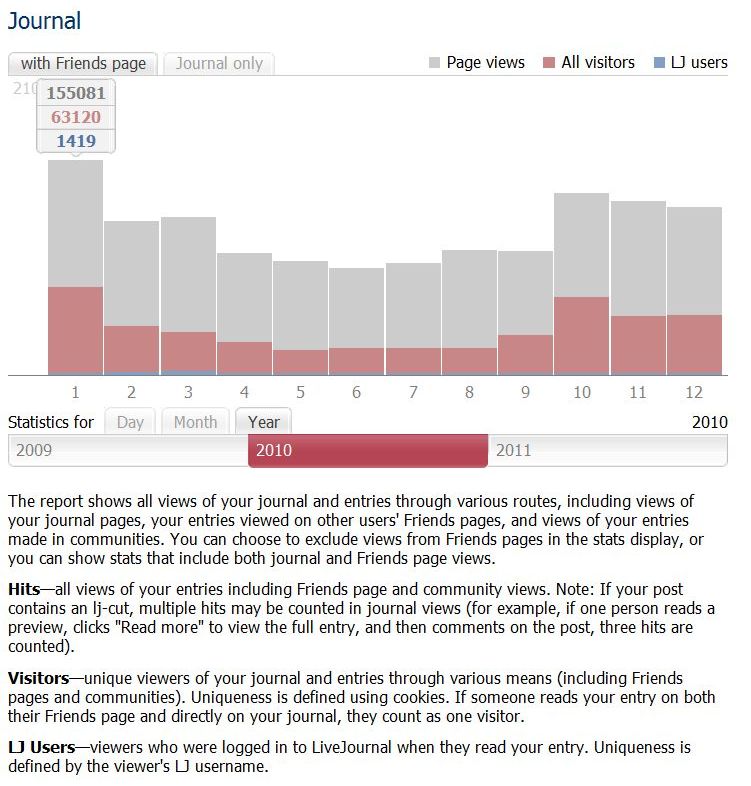 ClustrMaps

Site Meter

Disclaimer
All cover art, photo and graphic design contained in this site are copyrighted by the respective publishers and authors. These pages are for entertainment purposes only and no copyright infringement is intended. Should anyone object to our use of these items please contact by email the LJ's owner.
This is an amateur blog, where I discuss my reading, what I like and sometimes my personal life. I do not endorse anyone or charge fees of any kind for the books I review. I do not accept money as a result of this blog.
I'm associated with Amazon/USA Affiliates Programs.
Books reviewed on this site were usually provided at no cost by the publisher or author. However, some books were purchased by the reviewer and not provided for free. For information on how a particular title was obtained, please contact by email the LJ's owner.