Marlon Brando, Jr. (April 3, 1924 – July 1, 2004) was an American screen and stage actor. He is widely regarded as having had a significant impact on the art of film acting. While he became notorious for his "mumbling" diction and exuding a raw animal magnetism, his mercurial performances were nonetheless highly regarded, and he is widely considered to have been one of the greatest and most influential actors of the 20th century. Director Martin Scorsese said of him, "He is the marker. There's 'before Brando' and 'after Brando'." Actor Jack Nicholson once said, "When Marlon dies, everybody moves up one." Brando was openly bisexual, once noting that "Homosexuality is so much in fashion it no longer makes news. Like a large number of men, I, too, have had homosexual experiences, and I am not ashamed." (
Picture: Marlon Brandon by Carl Van Vechten
)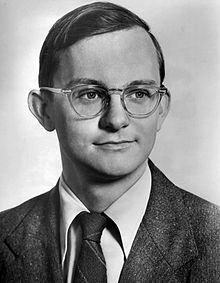 Though married many times and the father of many children, perhaps Brando's longest relationship was with mousy character actor/comic Wally COX. The two shared an apartment, and after Cox's death in 1973, Brando rushed back to the US from Tahiti to procure his friend's ashes. He kept Cox's remains at home, often talking to the urn as if it were his still-living friend. After Brando's own death and cremation, their ashes were scattered together in Death Valley. (
Picture: Wally Cox
)
An enduring cultural icon, Brando became a box-office star during the 1950s, during which time he racked up five Oscar nominations as Best Actor, along with three consecutive wins of the BAFTA Award for Best Actor in a Leading Role. He initially gained popularity for recreating the role of Stanley Kowalski in A Streetcar Named Desire (1951), a Tennessee Williams play that had established him as a Broadway star during its 1947-49 stage run; and for his Academy Award-winning performance as Terry Malloy in On the Waterfront (1954), as well as for his iconic portrayal of the rebel motorcycle gang leader Johnny Strabler in The Wild One (1953), which is considered to be one of the most famous images in pop culture. Brando was also nominated for the Oscar for playing Emiliano Zapata in Viva Zapata! (1952); Mark Antony in Joseph L. Mankiewicz's 1953 film adaptation of Shakespeare's Julius Caesar; and as Air Force Major Lloyd Gruver in Sayonara (1957), Joshua Logan's adaption of James Michener's 1954 novel. Brando made Top Ten Money Making Stars, as ranked by Quigley Publications' annual survey of movie exhibitors, three times in the decade, coming in at number 10 in 1954, number 6 in 1955, and number 4 in 1958.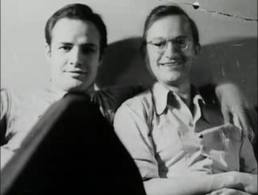 Marlon Brando was an American screen and stage actor. He is widely considered to have been one of the greatest and most influential actors of the 20th century. Brando was openly bisexual. Though married many times and the father of many children, Brando's longest relationship was with actor/comic Wally COX. After Cox's death in 1973, Brando rushed back to the US from Tahiti to procure his friend's ashes. After Brando's own death and cremation, their ashes were scattered together in Death Valley.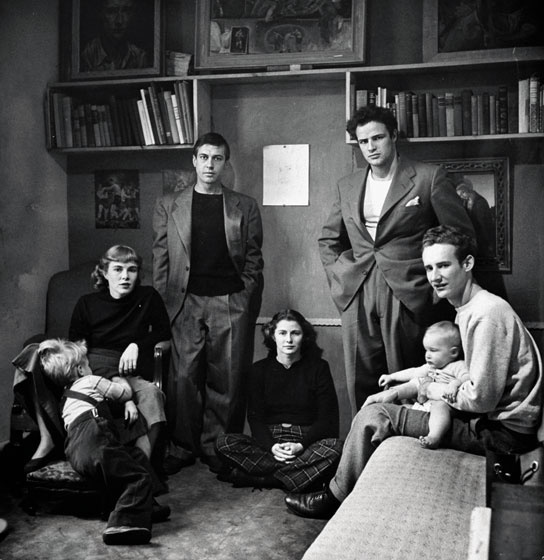 Marlon Brando, 1948 Posing with his sister Jocelyn (far left), roommate Wally Cox (far right), and friends in his Hell's Kitchen tenement.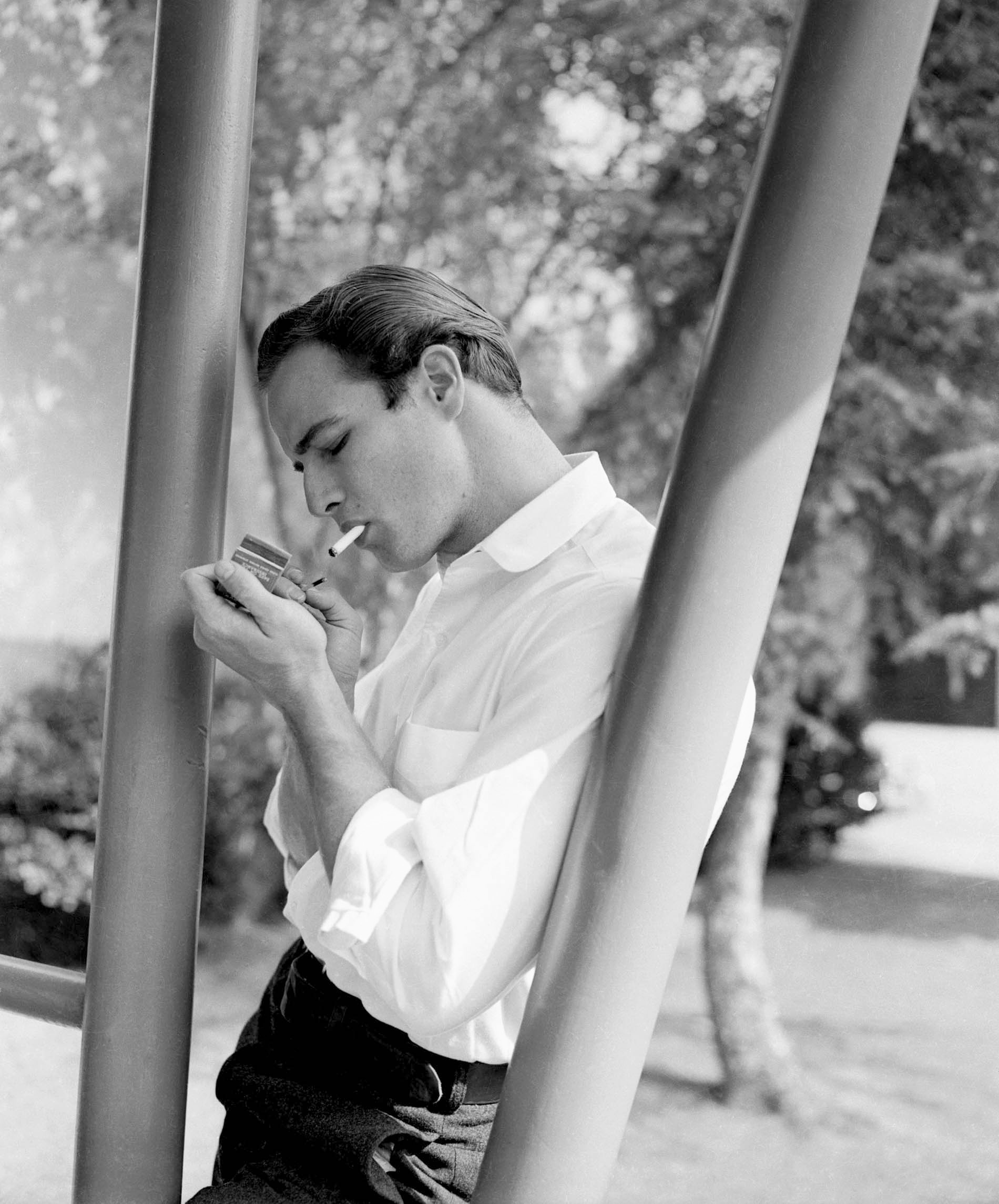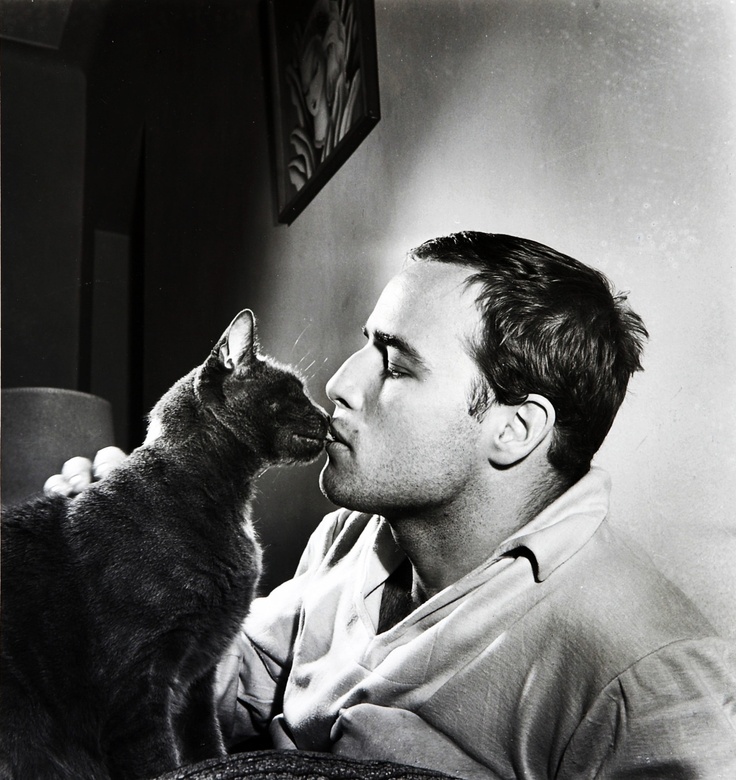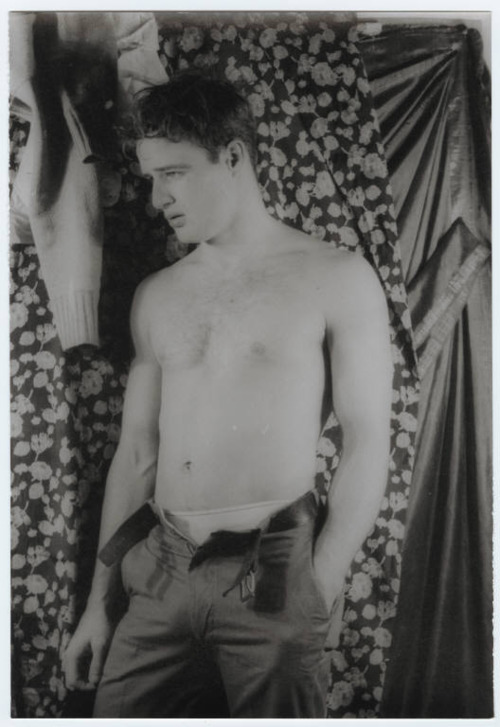 by Carl Van Vechten
Brando directed and starred in the cult western film One-Eyed Jacks which was released in 1961, after which he delivered a series of box-office failures beginning with the non-success of the 1962 film adaptation of Mutiny on the Bounty. The 1960s proved to be a fallow decade for Brando, and after 10 years in which he did not appear in a commercially successful movie, he won his second Academy Award for playing Vito Corleone in Francis Ford Coppola's The Godfather (1972), a role critics consider among his greatest. The movie, which became the most commercially successful film of all time when it was released — along with his Oscar-nominated performance as Paul in Last Tango in Paris (1972), another smash hit — revitalized Brando's career and reestablished him in the ranks of top box-office stars, placing him at number 6 and number 10 in Top 10 Money Making Stars poll in 1972 and 1973, respectively.
Brando failed to capitalize on the momentum of his revitalized career, taking a long hiatus before appearing in The Missouri Breaks (1976), a box-office bomb. After this, he was content to be a highly paid character actor in parts which were glorified cameos in Superman (1978) and The Formula (1980) before taking a nine-year break from motion pictures. According to the Guinness Book of World Records, Brando was paid a record $3.7 million ($14,017,738 in today's funds) plus 11.75% of the gross profits for 13 days work playing Jor-El in Superman, further adding to his mystique. He finished out the decade of the 1970s with his controversial performance as Colonel Walter Kurtz in another Coppola film, Apocalypse Now (1979), a box-office hit for which he was highly paid and helped finance his career layoff during the 1980s.
He was also an activist, supporting many issues, notably the African-American Civil Rights Movement and various American Indian Movements.
Brando was ranked by the American Film Institute as the fourth greatest screen legend among male movie stars whose screen debuts occurred in or before 1950. Considered to be one of the most important actors in American cinema, Brando was one of only three professional actors, along with Charlie Chaplin and Marilyn Monroe, named by Time magazine as one of its 100 Persons of the Century in 1999. He died on July 1, 2004 of respiratory failure at 80.
Source:
http://en.wikipedia.org/wiki/Marlon_Brando
Further Readings:
Somebody: The Reckless Life and Remarkable Career of Marlon Brando (Vintage) by Stefan Kanfer
Publisher Vintage (November 3, 2009)
Language English
ISBN-10 1400078040
ISBN-13 978-1400078042
Amazon:
Somebody: The Reckless Life and Remarkable Career of Marlon Brando
Amazon Kindle:
Somebody: The Reckless Life and Remarkable Career of Marlon Brando
Stefan Kanfer, acclaimed biographer of Lucille Ball and Groucho Marx, now gives us the definitive life of Marlon Brando, seamlessly intertwining the man and the work to give us a stunning and illuminating appraisal. Beginning with Brando's turbulent childhood, Kanfer follows him to New York where he made his star-making Broadway debut as Stanley Kowalski in A Streetcar Named Desire at age twenty-three. Brando then decamped for Hollywood, and Kanfer looks at each of Brando's films over the years—from The Men in 1950 to The Score in 2001—offering deft and insightful analysis of his sometimes brilliant, sometimes baffling performances. And, finally, Kanfer brings into focus Brando's self-destructiveness, ambivalence toward his craft, and the tragedies that shadowed his last years.
This journal is friends only. This entry was originally posted at http://reviews-and-ramblings.dreamwidth.org/3710720.html. If you are not friends on this journal, Please comment there using OpenID.
elisa_rolle
Appointments
2013 LGBT Rainbow Awards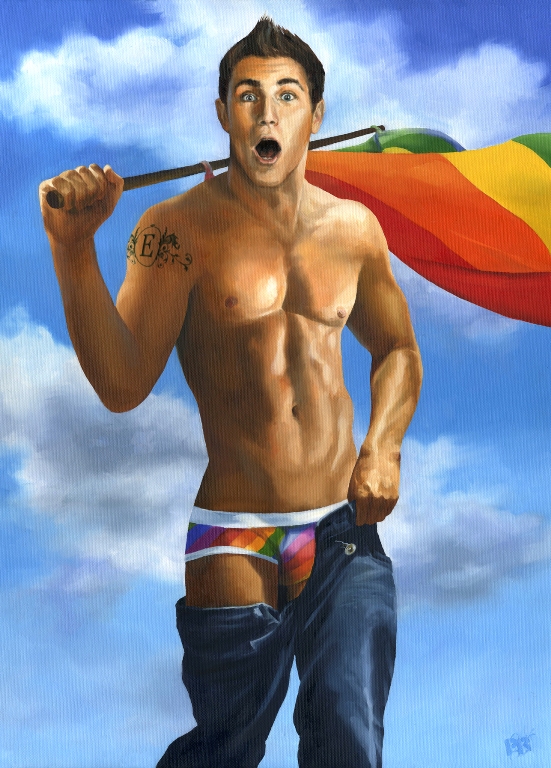 2013 Guidelines
In the Spotlight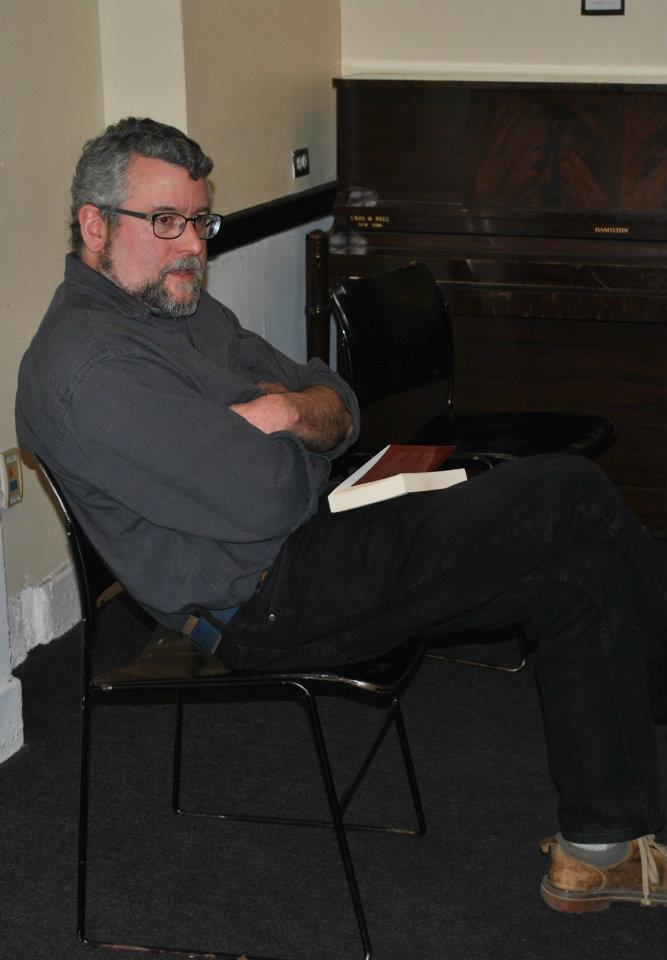 Top 100 Gay Novels List - Simple

Top 100 Gay Novels List - Wanted
Art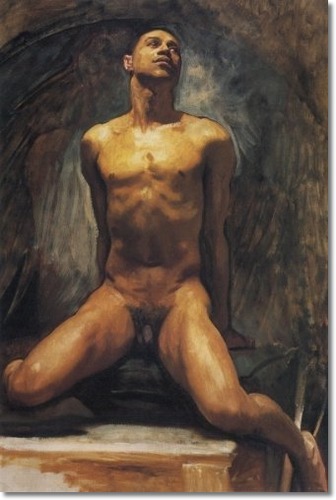 Previous Appointments Visual Summary
Gay Themed Movie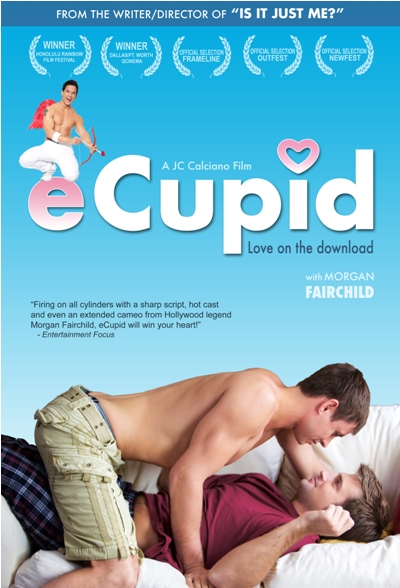 Previous Appointments Visual Summary
The Inside Reader


Previous Appointments Visual Summary

Top 100 Inside Readers Novels
LGBT Fashion Designers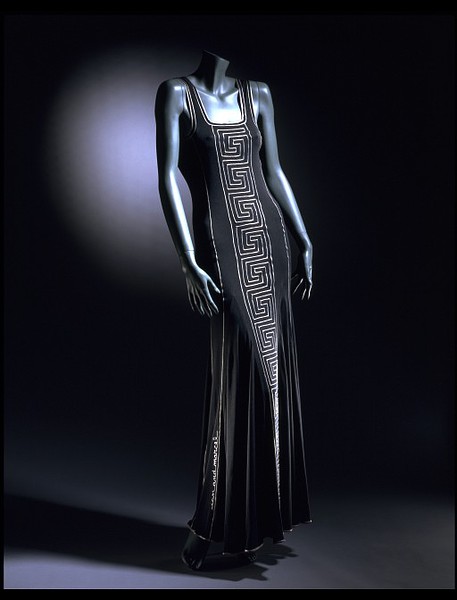 Previous Appointments Visual Summary
Gay Romance Challenge

Gay Commercial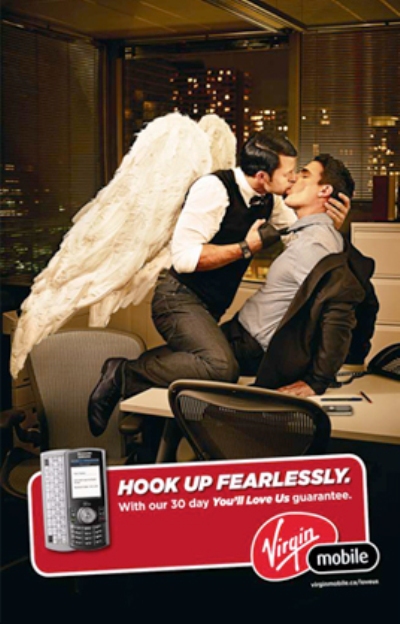 Around the World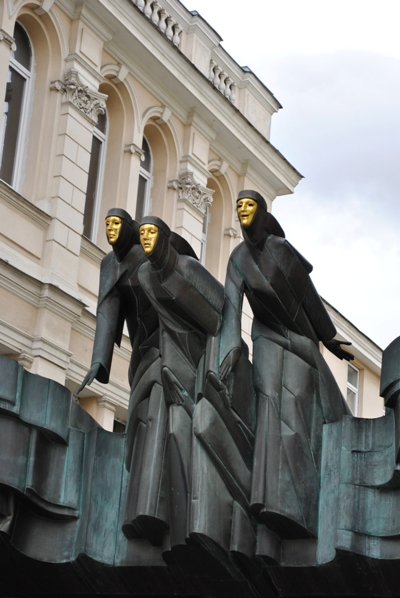 visited 20 states (8.88%)
Create your own visited map of The World
visited 15 states (30%)
Create your own visited map of The United States
Gay Classics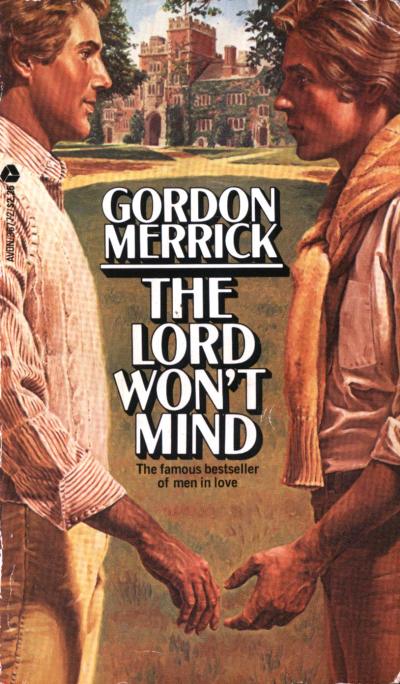 Previous Appointments Visual Summary
Romance History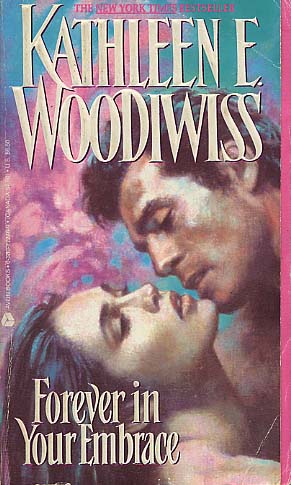 Previous Appointments Visual Summary
Main Tags
Characters:
Alpha Males
,
Cinderfellas (from rags to riches...)
,
Friends (with benefits)
,
Multicultural Lovers
,
Pretty... Men! (hustlers)
&
Virgins (at least in one way)
Dream Lovers:
Cowboys
,
Pirates
&
Sheikhs
Erotica (M/F)
Genres:
Contemporary
,
Fantasy
,
Futuristic
,
Historical
&
Paranormal
Length:
Short Story
,
Novella
&
Novel
Men in Uniform:
Cops / Detectives / PIs
,
Firefighters
&
Military
Non Conventional Lovers:
Elves, Gods, Deity & Witches
,
Furry Lovers
,
Shapeshifters
&
Vampires
Otherwordly Lovers:
Angels
,
Demons
&
Ghosts
Possible Futures:
Apocalypse Now
&
Back to the Future
Relationships:
Bondage / Submission
,
Breeches Rippers
,
Coming of Age
,
Disability
,
Gay for You
,
Male Pregnancy
,
May / December
,
Ménage a trois (or more...)
,
Silver Romance
&
Twincest
Settings:
Art World
,
College
,
Medical Romance
,
Office Affairs
,
Seasonal Romance
,
Show Business
&
Sports
Yaoi (manga)
From Movie to Novel (and viceversa)
Top 100 Gay Novels List
Secondary Tags
ActivistActorArtist
: illustrator, painter, photographer, sculptor
Author
: novelist, playwright, poet, screenwriter, writer
Dancer
: dance, choreographer
Designer
: architect, costumer, fashion designer, graphic designer, hairstylist, makeup artist, set designer, tailor
Director
: director, stage director
Eccentric
: aristocrat, art collector, drag queen, explorer, female impersonator, heir/heiress, hostess, lover, muse, prostitute, socialite, spy, survivor
Essayist
: anthropologist, archivist, biologist, columnist, critic, editor, educator, historian, journalist, lecturer, librarian, linguistic, philosopher, professor, psychoanalyst, psychologist, psychotherapist, publisher, reporter, researcher, scholar, sexologist, sociologist, teacher, theorist
Leader
: commander, emperor, judge, monarch, officer, politician, senator, statistician, warrior
ModelMusician
: arranger, composer, conductor, lyricist, pianist, singer, songwriter, violinist
Producer
: producer, manager, entrepreneur
Sport
Preditors & Editors Poll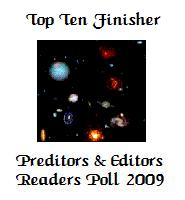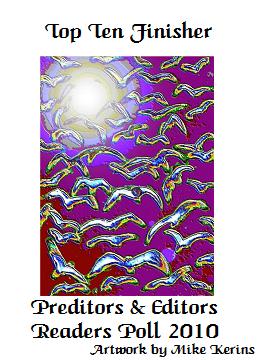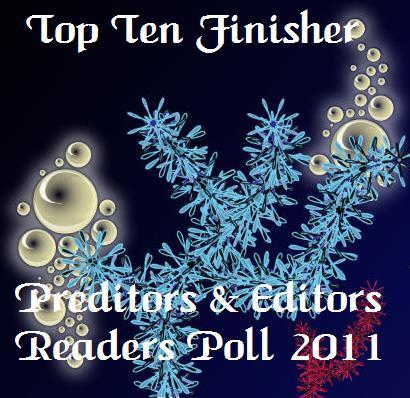 Amazon Profile
My Associate Amazon Store
Goodreads Profile
Top reviewer
Best reviewer
Top user
Top librarian
Most followed
Library Thing Helper Badgers
(Gold Medal) Helper for contributions to any area of LibraryThing
(Gold Medal) Common Knowledge for contributions to Common Knowledge
(Gold Medal) Work Combination for help maintaining LibraryThing's work system
(Silver Medal) Author Combination for help combining author names together
(Bronze Medal) Distinct authors for splitting homonymous authors into distinct authors
Publishers
List of LGBT publishers (for reviews look the Tags section)

Detailed List
Ego Surfing

Who links me
Statistics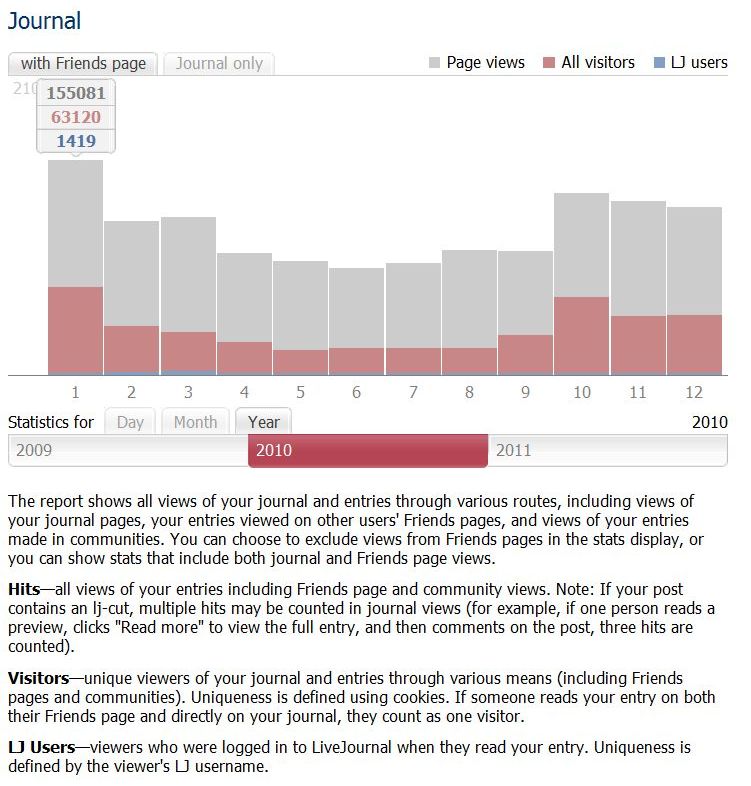 ClustrMaps

Site Meter

Disclaimer
All cover art, photo and graphic design contained in this site are copyrighted by the respective publishers and authors. These pages are for entertainment purposes only and no copyright infringement is intended. Should anyone object to our use of these items please contact by email the LJ's owner.
This is an amateur blog, where I discuss my reading, what I like and sometimes my personal life. I do not endorse anyone or charge fees of any kind for the books I review. I do not accept money as a result of this blog.
I'm associated with Amazon/USA Affiliates Programs.
Books reviewed on this site were usually provided at no cost by the publisher or author. However, some books were purchased by the reviewer and not provided for free. For information on how a particular title was obtained, please contact by email the LJ's owner.