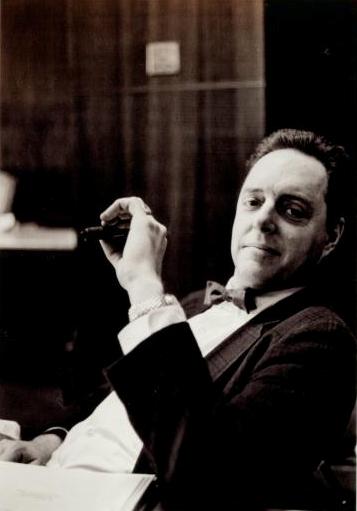 Foster Gunnison, Jr. was born in 1925 in Bronxville, New York. In 1944 he entered Haverford College and soon after transferred to Columbia University, graduating in 1949.
(Picture: Foster Gunnison with cigar, 1971, by Kay Tobin Lahusen)
Gunnison moved to Hartford, Connecticut, in 1955 to pursue a Masters degree in psychology at Trinity College. After completing a second Masters degree at Trinity, in philosophy, he visited the New York City offices of the Mattachine Society. The year was 1964 and as Gunnison explained to receptionist Craig Rodwell, who would later emerge as a radical figure in the Society and an organizing force throughout the city, he had "known for some time that he was not developing into a heterosexual." Gunnison, who was in his early 40s, was looking for opportunities to volunteer.
Gunnison's decision to join the Mattachine Society, the nation's oldest homophile organization, established in San Francisco in the early 1950s, took place in the context of a growing public dialog about and resistance to the theories of Drs. Bieber and Socarides that characterized homosexuality as a pathological disorder. Within the rapidly growing and increasingly active homophile movement, organizations such as Mattachine, ONE and Daughters of Bilitis were joined by new groups such as the Society for Individual Rights and the Council on Religion and the Homosexual. Groups shifted attention from the dialog about the origins of homosexuality to efforts aimed at opposing discriminatory practices and promoting social reforms. In the late 1960s, few years before the Stonewall riots of 1969, student leaders and campus groups emerged as facilitating forces for change, bolstering the organizations' membership and in many cases their radicalism. Yet amid calls for centralization and unity within the movement, the new ranks challenged the "old guard" -- their leadership, agendas, and decisions on behalf of these organizations -- and facilitated the development of splinter groups and localized movements.
In the mid 1960s, Gunnison involved himself in the Eastern Conference of Homophile Organizations (ECHO), an early coalition of organizations seeking the creation of a national homophile organization, offering his services as secretary. In 1966, he was appointed Chair of the Credentials Committee for the North American Conference of Homophile Organizations. From 1965 to 1969, Gunnison collected the office and conference records of ECHO and NACHO, soon after expanding the scope of his collecting activities to include the records and periodicals of several gay, and some lesbian, organizations throughout the United States. During this period Gunnison founded his own organization, the Institute for Social Ethics (ISE), which he described as a "libertarian-oriented research facility and think tank for controversial social issues." Under the guise of ISE, Gunnison authored the pamphlet An Introduction to the Homophile Movement (1967).
In the early 1970s, Gunnison's interests and the direction of the ISE shifted. An avid cigar smoker, Gunnison turned his attention to smoker's rights and support for pro-smoking organizations. In 1984 he founded the American Puffer Alliance which he described as the first independent smokers liberation organization in the United States. The aim of the organization was to advocate for individual rights and the right of personal comfort. In 1985 APA began its annual Smoke-In Day, a counterdemonstration to the American Cancer Society's Smoke-Out Day. From 1992 to 1993, Gunnison authored a series of articles for American Smokers Journal entitled "A Smokers Manifesto."
Gunnison continued his association with the Society for the Preservation and Encouragement of Barber Shop Quartet Singing in America and smokers rights organizations through the 1970s and until his death in 1994.
Burial: Riverside Cemetery, Gouverneur, St. Lawrence County, New York, USA, Plot: Section K
Source:
http://doddcenter.uconn.edu/findaids/gunnison/MSS19960009.html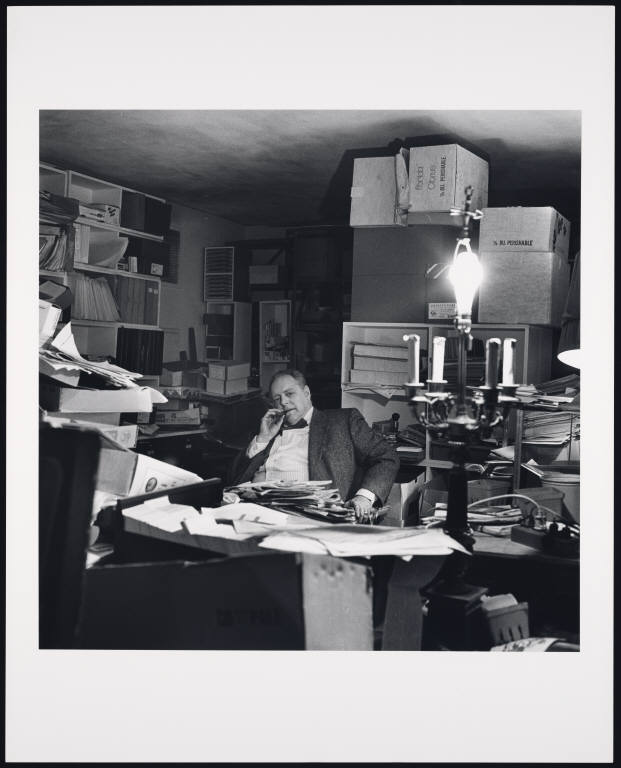 Foster Gunnison, Jr., 1992, by Robert Giard (
http://beinecke.library.yale.edu/dl_crosscollex/brbldl_getrec.asp?fld=img&id=1123810
)
American photographer Robert Giard is renowned for his portraits of American poets and writers; his particular focus was on gay and lesbian writers. Some of his photographs of the American gay and lesbian literary community appear in his groundbreaking book Particular Voices: Portraits of Gay and Lesbian Writers (http://www.amazon.com/dp/0262571250/?tag=elimyrevandra-20), published by MIT Press in 1997. Giard's stated mission was to define the literary history and cultural identity of gays and lesbians for the mainstream of American society, which perceived them as disparate, marginal individuals possessing neither. In all, he photographed more than 600 writers. (http://beinecke.library.yale.edu/digitallibrary/giard.html)
Further readings:
Stonewall by Martin Bauml Duberman
Paperback: 352 pages
Publisher: Plume (May 1, 1994)
Language: English
ISBN-10: 0452272068
ISBN-13: 978-0452272064
Amazon:
Stonewall
On June 28th, 1969, the Stonewall, a gay bar in New York's Greenwich Village, was raided. But instead of the routine compliance expected by the police, patrons and a growing crowd decided to fight back. The five days of rioting that ensued changed forever the face of gay and lesbian life. This book tells the story of what happened at Stonewall, recreating those nights in detail through the lives of six people who were drawn into the struggle for gay and lesbian rights. Their stories combine into a portrait of the repression that led up to the riots, which culminates when they triumphantly participate in the first gay rights march of 1970.
More Particular Voices at my website:
http://www.elisarolle.com/
, My Ramblings/Particular Voices
This journal is friends only. This entry was originally posted at http://reviews-and-ramblings.dreamwidth.org/2903019.html. If you are not friends on this journal, Please comment there using OpenID.
elisa_rolle
Appointments
2016 LGBT Rainbow Awards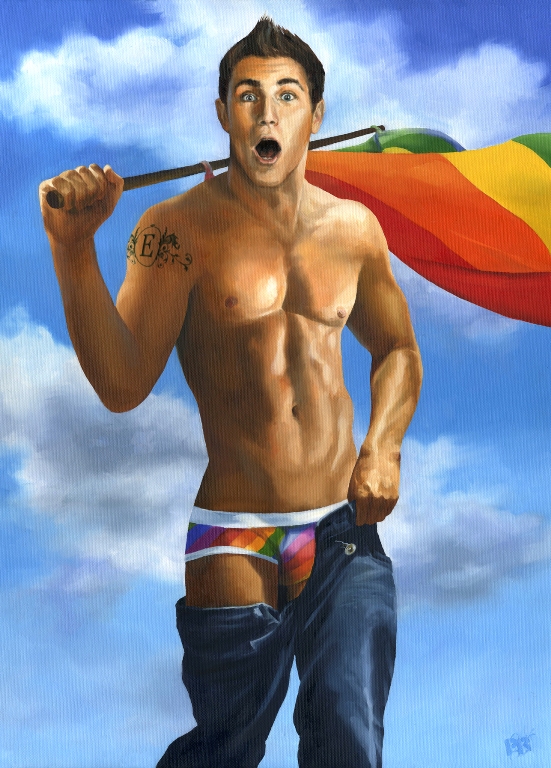 2016 Guidelines
2015 Winners
In the Spotlight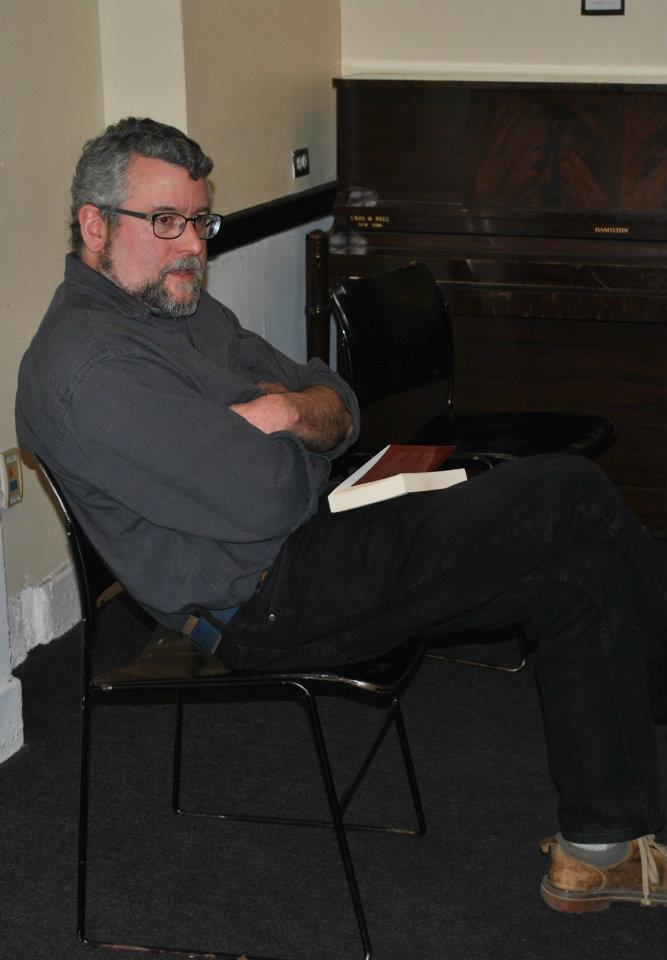 Top 100 Gay Novels List - Simple

Top 100 Gay Novels List - Wanted
Art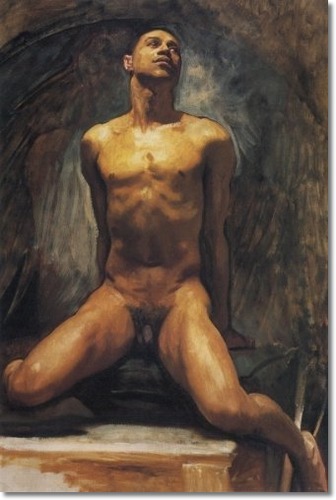 Previous Appointments Visual Summary
Gay Themed Movie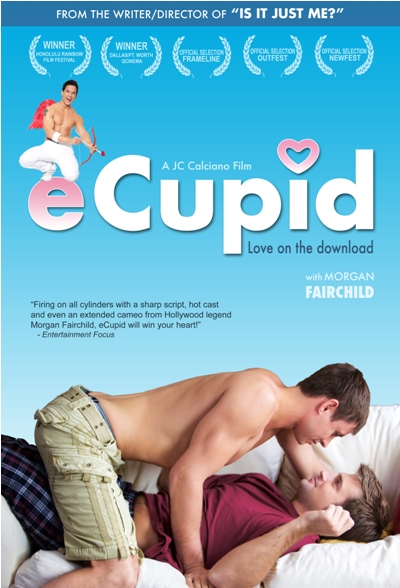 Previous Appointments Visual Summary
The Inside Reader


Previous Appointments Visual Summary

Top 100 Inside Readers Novels
LGBT Fashion Designers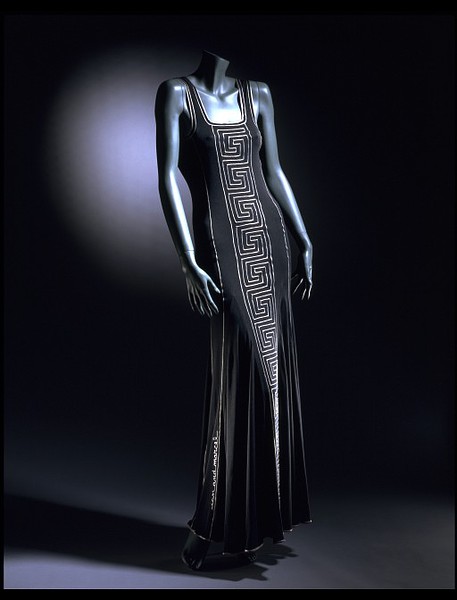 Previous Appointments Visual Summary
Gay Romance Challenge

Gay Commercial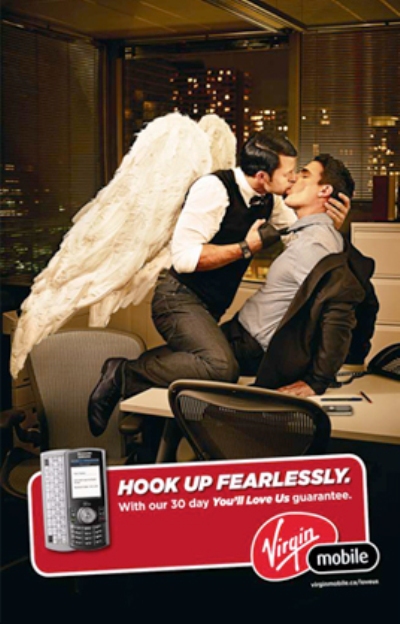 Around the World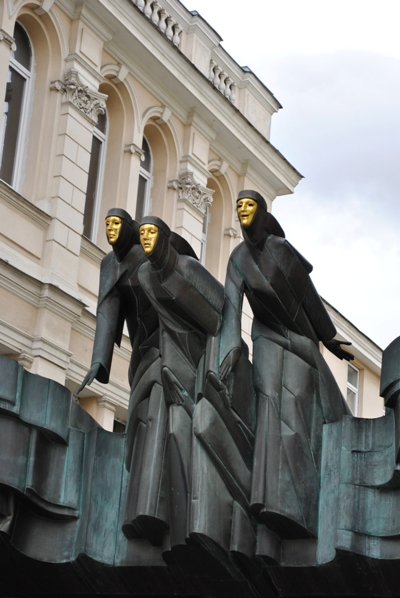 visited 20 states (8.88%)
Create your own visited map of The World
visited 15 states (30%)
Create your own visited map of The United States
Gay Classics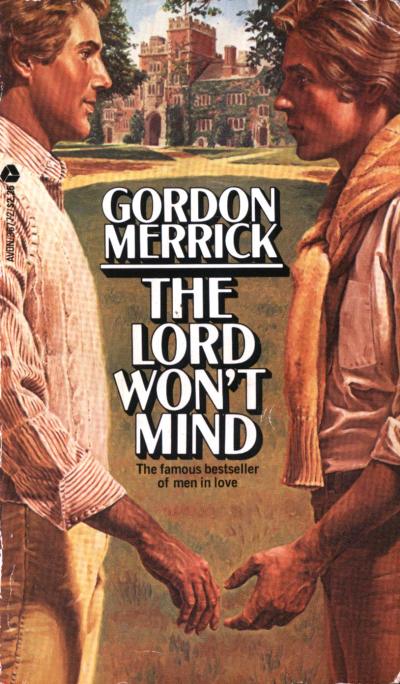 Previous Appointments Visual Summary
Romance History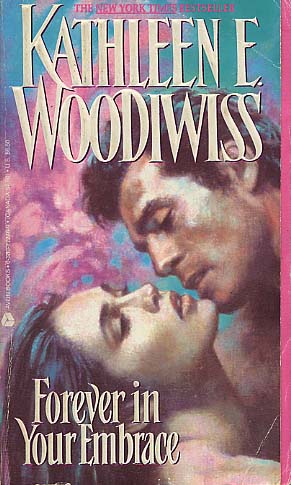 Previous Appointments Visual Summary
Main Tags
Characters:
Alpha Males
,
Cinderfellas (from rags to riches...)
,
Friends (with benefits)
,
Multicultural Lovers
,
Pretty... Men! (hustlers)
&
Virgins (at least in one way)
Dream Lovers:
Cowboys
,
Pirates
&
Sheikhs
Erotica (M/F)
Genres:
Contemporary
,
Fantasy
,
Futuristic
,
Historical
&
Paranormal
Length:
Short Story
,
Novella
&
Novel
Men in Uniform:
Cops / Detectives / PIs
,
Firefighters
&
Military
Non Conventional Lovers:
Elves, Gods, Deity & Witches
,
Furry Lovers
,
Shapeshifters
&
Vampires
Otherwordly Lovers:
Angels
,
Demons
&
Ghosts
Possible Futures:
Apocalypse Now
&
Back to the Future
Relationships:
Bondage / Submission
,
Breeches Rippers
,
Coming of Age
,
Disability
,
Gay for You
,
Male Pregnancy
,
May / December
,
Ménage a trois (or more...)
,
Silver Romance
&
Twincest
Settings:
Art World
,
College
,
Medical Romance
,
Office Affairs
,
Seasonal Romance
,
Show Business
&
Sports
Yaoi (manga)
From Movie to Novel (and viceversa)
Top 100 Gay Novels List
Secondary Tags
ActivistActorArtist
: illustrator, painter, photographer, sculptor
Author
: novelist, playwright, poet, screenwriter, writer
Dancer
: dance, choreographer
Designer
: architect, costumer, fashion designer, graphic designer, hairstylist, makeup artist, set designer, tailor
Director
: director, stage director
Eccentric
: aristocrat, art collector, drag queen, explorer, female impersonator, heir/heiress, hostess, lover, muse, prostitute, socialite, spy, survivor
Essayist
: anthropologist, archivist, biologist, columnist, critic, editor, educator, historian, journalist, lecturer, librarian, linguistic, philosopher, professor, psychoanalyst, psychologist, psychotherapist, publisher, reporter, researcher, scholar, sexologist, sociologist, teacher, theorist
Leader
: commander, emperor, judge, monarch, officer, politician, senator, statistician, warrior
ModelMusician
: arranger, composer, conductor, lyricist, pianist, singer, songwriter, violinist
Producer
: producer, manager, entrepreneur
Sport
Preditors & Editors Poll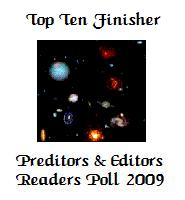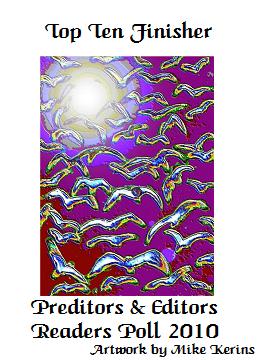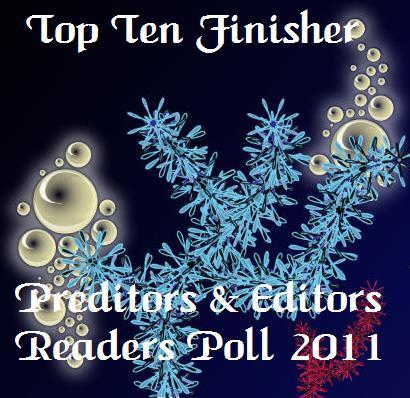 Amazon Profile
My Associate Amazon Store
Goodreads Profile
Top reviewer
Best reviewer
Top user
Top librarian
Most followed
Library Thing Helper Badgers
(Gold Medal) Helper for contributions to any area of LibraryThing
(Gold Medal) Common Knowledge for contributions to Common Knowledge
(Gold Medal) Work Combination for help maintaining LibraryThing's work system
(Silver Medal) Author Combination for help combining author names together
(Bronze Medal) Distinct authors for splitting homonymous authors into distinct authors
Publishers
List of LGBT publishers (for reviews look the Tags section)

Detailed List
Ego Surfing

Who links me
Statistics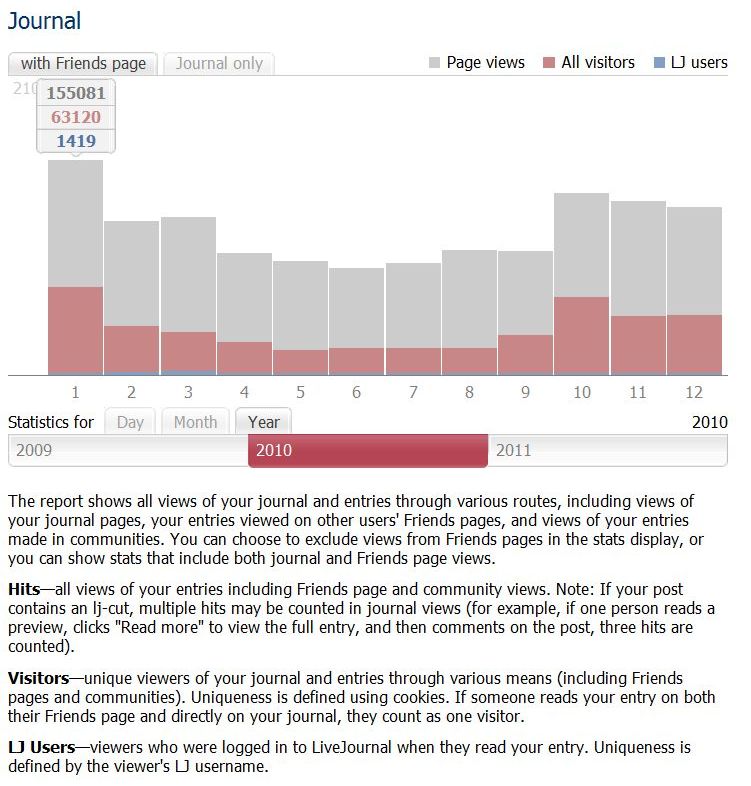 ClustrMaps

Site Meter

Disclaimer
All cover art, photo and graphic design contained in this site are copyrighted by the respective publishers and authors. These pages are for entertainment purposes only and no copyright infringement is intended. Should anyone object to our use of these items please contact by email the LJ's owner.
This is an amateur blog, where I discuss my reading, what I like and sometimes my personal life. I do not endorse anyone or charge fees of any kind for the books I review. I do not accept money as a result of this blog.
I'm associated with Amazon/USA Affiliates Programs.
Books reviewed on this site were usually provided at no cost by the publisher or author. However, some books were purchased by the reviewer and not provided for free. For information on how a particular title was obtained, please contact by email the LJ's owner.