Jan. 10th, 2017 at 4:44 PM
Born: September 15, 1954, Ickworth House, United Kingdom
Died: January 10, 1999, Horringer, United Kingdom
Education: Harrow School
Parents: Victor Hervey, 6th Marquess of Bristol, Lady Pauline Hervey
Siblings: Lady Victoria Hervey
Grandparents: Herbert Hervey, 5th Marquess of Bristol, Lady Jean Cochrane
Lived: Ickworth House, Bury Saint Edmunds
Buried: St Mary, Honey Hill, Bury St Edmunds, Suffolk, IP33 1RT
National Trust-owned property with an ornate, domed rotunda and extensive art and silver collection.
Address: House Stewards Flat Rotunda, Bury St Edmunds, Suffolk IP29 5QE, UK (52.2218, 0.65787)
Type: Guest facility (open to public)
Hours: Monday through Sunday 9.00-17.30 (managed by the National Trust)
Phone: +44 1284 735270
Place
Built between 1795 and 1829, Design by Antonio Asprucci (1723-1808)
You can trace Ickworth's origins back to the Domesday book when it was merely one of hundreds of assets belonging to the Abbey of Bury St Edmunds. Its association with the Hervey family began three centuries later in 1432. Ickworth House is a country house near Bury St. Edmunds, Suffolk. It is a neoclassical building set in parkland. The house is in the care of the National Trust. Thomas Hervey acquired the land by marriage. Through success and scandal, Ickworth was the family's home for the next 500 years. Thomas' descendants set about transforming the ancient deer-park into an aristocratic paradise. The modest medieval hall became a turreted Tudor mansion. In 1701 the 1st Earl demolished the mansion and developed plans for an even grander abode. He also renovated the church, where all Ickworth's owners have been laid to rest. Residents of the tiny hamlet of Ickworth were rehoused in neighbouring Horringer, and their former dwellings demolished to make way for pasture. The next generation of Herveys made even more of an impact on the landscape. The building was the creation of Frederick Hervey, 4th Earl of Bristol and Bishop of Derry who commissioned a classical villa in the Suffolk countryside. The Earl died in 1803, leaving the completion of house to his successor. In 1956, the house, park, and a large endowment were given to the National Trust in lieu of death duties. As part of the handover agreement, a 99-year lease on the 60-room East Wing was given to the Marquess of Bristol. However, in 1998 the 7th Marquess of Bristol sold the remaining lease on the East Wing to the National Trust. He was succeeded by his half-brother Frederick William Augustus Hervey, 8th Marquess of Bristol (born October 19, 1979.) The National Trust refused to sell the remaining lease term back to the 8th Marquess, thereby contravening the Letter of Wishes which states that the head of the family should always be offered whatever accommodation he chooses at Ickworth. The family's once private East Wing is now run as The Ickworth Hotel and apartments on a lease from the National Trust. The apartments are in Dower House which is in the grounds. The West Wing at Ickworth House went uncompleted until 2006, when a joint partnership between the National Trust and Sodexo Prestige led to its renovation and opening as a centre for conferences and events. The first wedding in the property's history took place in 2006.
Life
Who: John Hervey, 2nd Baron Hervey (October 13, 1696 – August 5, 1743)
John Hervey, 2nd Baron Hervey, courtier and political writer and memoirist, was the eldest son of John Hervey, 1st Earl of Bristol, by his second wife, Elizabeth. He was known as Lord Hervey from 1723, upon the death of his elder half-brother, Carr, the only son of his father's first wife, Isabella, but Lord Carr Hervey never became Earl of Bristol, as he predeceased his father. John Hervey was a frequent visitor at the court of the Prince and Princess of Wales at Richmond, and in 1720 he married Mary "Molly" Lepell, daughter of Nicholas Lepell, who was one of the Princess's ladies-in-waiting, and a great court beauty. Molly Lepel (1697 – 1768) was praised by finest writers such as Voltaire and Pope. "Bright Venus you never saw bedded So perfect a beau and a belle As when Hervey the handsome was wedded To the beautiful Molly Lepel" - Lord Chesterfield and William Pulteney, Earl of Bath. Her portrait can be found in a bedroom of the Rotunda. Hervey was bisexual. He was married to Mary Lepell, but he had an affair with Anne Vane, and possibly with Lady Mary Wortley Montagu (1689-1762) and Princess Caroline. He lived with Stephen Fox-Strangways, 1st Earl of Ilchester (1704-1776) during the decade after he followed him to Italy in 1728. He wrote passionate love letters to Francesco Algarotti (1712-1764), whom he first met in 1736. He may have had a sexual affair with Prince Frederick before their friendship dissolved. He was also attracted to Henry Fox before his affair with his brother Stephen Fox. John Hervey, 2nd Baron Hervey, is buried at St Mary (Hill Road, main road through the village, Westley, Suffolk, IP33 3TL). Frederick Hervey, 7th Marquess of Bristol (1954-1999) was a British aristocrat and businessman, notable for both his wealth, which he used to fund his vices, includeding drug addiction, and his flamboyant homosexuality and dissipated lifestyle. The life of the 7th Marquess was as remarkable as his earlier forebears and equalled them in terms of his well-publicised private life and indulgence, surprising many with a brief marriage in the 1980s. Rumoured in the press to have blown a £21 million fortune, (and even more made as a business man), on vice and high living, the 7th Marquess sold much of his remaining family possessions and moved out of the East Wing at Ickworth in 1996. He was the last of the Hervey family to live at Ickworth and was succeeded by his half-brother Frederick as 8th Marquess of Bristol. In spite of a lifetime of homosexual relations, John married Francesca Fisher, then 20, just shy of his 30th birthday; it is not known whether they consummated their relationship. The marriage lasted for four years; they had no children. The 7th Marquess was described by his friend Jamie Spencer-Churchill, Marquess of Blandford, as a "complicated, reserved character, hiding behind a flamboyant personality." Lord Bristol was alleged to have been a harsh father to his eldest son, according to friends of the latter. "He treated his son and heir with indifference and contempt," said Anthony Haden-Guest. The Marquess of Blandford summed up the relationship: "Victor created the monster that John became." Lord Nicholas Hervey (1961-1998) was the only child born to the 6th Marquess of Bristol by his second wife (m. 1960) Lady Juliet Wentworth-FitzWilliam. Lord Nicholas's mother was the only child of the wealthy 8th Earl Fitzwilliam; she was 13 years old when her father died in a small aircraft crash that also killed his intended second wife Kathleen Cavendish, Marchioness of Hartington, sister of John F. Kennedy, in 1948. Lord Nicholas was a descendent of William the Conqueror on both his mother's and father's side. When Nicholas was 11 years old, his mother divorced his father and married his 60-year-old friend, Somerset de Chair (d. 1996), with whom she had a daughter, Helena de Chair, five years later. In 1996, she married a third time and is now known as Lady Juliet Tadgell. Lord Nicholas Hervey was found dead in his Chelsea flat at the age of 36, having hanged himself. He never married and had no issue. His half-brother, the 7th Marquess of Bristol, died less than a year later. Frederick William Augustus Hervey, 8th Marquess of Bristol (born October 19, 1979) is a British peer. He succeeded his elder half-brother the 7th Marquess (1954–1999) in January 1999 as Marquess of Bristol. He is also the 12th Earl of Bristol, Earl Jermyn of Horningsheath in the County of Suffolk, 13th Baron Hervey of Ickworth in the County of Suffolk, and Hereditary High Steward of the Liberty of St Edmund, which encompasses the whole former county of West Suffolk. In 1998 the 7th Marquess sold his right to occupy the East Wing of Ickworth House, the family seat since the XV century. After his death in 1999 the 8th Marquess vigorously criticised the National Trust for not reselling what would have been the remaining term of that leasehold to him, arguing that the 7th Marquess could only sell his own life interest, not that of his descendants. This was disputed by the National Trust who have since converted the East Wing into a hotel. However, in 2009 Sir Simon Jenkins, the National Trust's new chairman, stated, "I think it is in our interest for the Marquesses of Bristol to be living there."
Queer Places, Vol. 2 edited by Elisa Rolle
ISBN-13: 978-1532906312
ISBN-10: 1532906315
Release Date: July 24, 2016
CreateSpace Store: https://www.createspace.com/6228833
Amazon (print): http://www.amazon.com/dp/1532906315/?tag=e
limyrevandra-20
Amazon Kindle: http://www.amazon.com/dp/B01IZ1KZBO/?tag=e
limyrevandra-20
This journal is friends only. This entry was originally posted at http://reviews-and-ramblings.dreamwidth.org/4957044.html. If you are not friends on this journal, Please comment there using OpenID.
Tags:
elisa_rolle
Appointments
2016 LGBT Rainbow Awards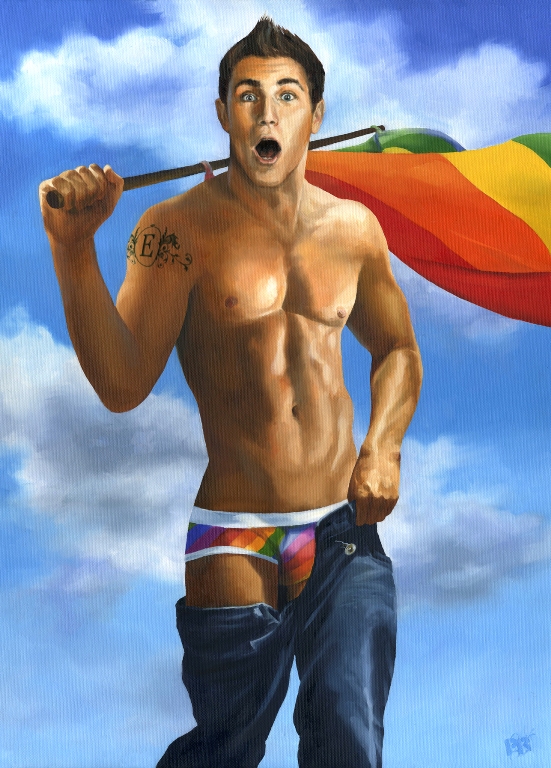 2016 Guidelines
2015 Winners
In the Spotlight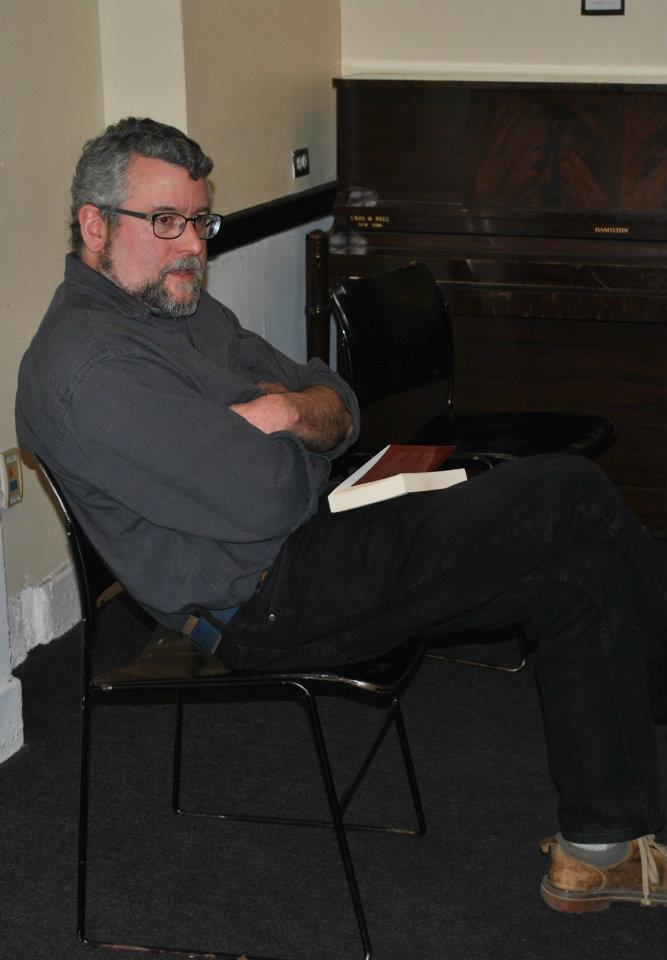 Top 100 Gay Novels List - Simple

Top 100 Gay Novels List - Wanted
Art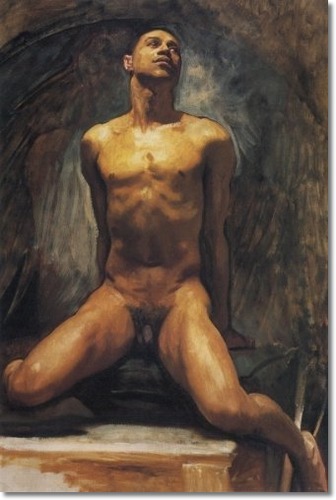 Previous Appointments Visual Summary
Gay Themed Movie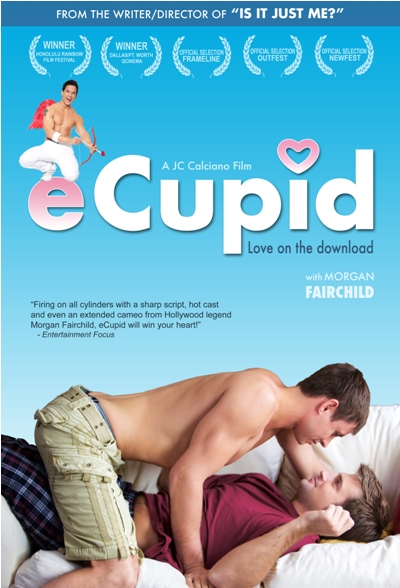 Previous Appointments Visual Summary
The Inside Reader


Previous Appointments Visual Summary

Top 100 Inside Readers Novels
LGBT Fashion Designers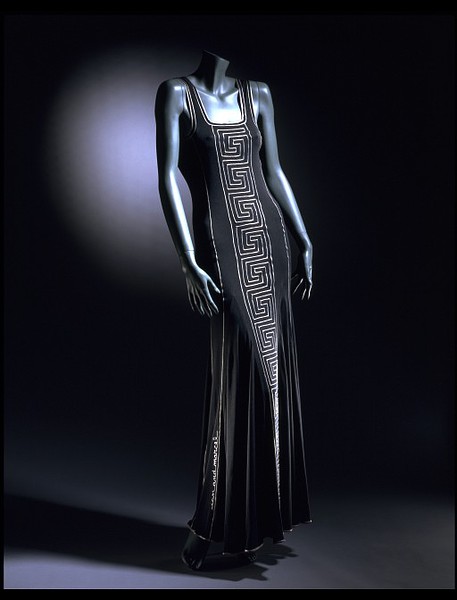 Previous Appointments Visual Summary
Gay Romance Challenge

Gay Commercial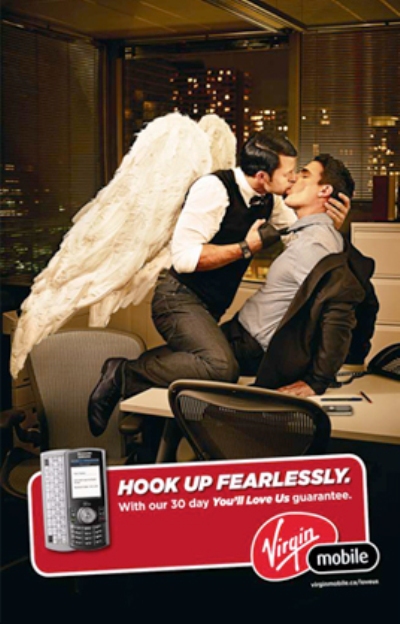 Around the World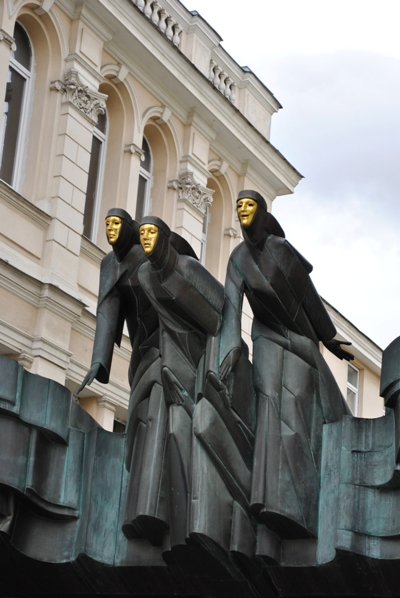 visited 20 states (8.88%)
Create your own visited map of The World
visited 15 states (30%)
Create your own visited map of The United States
Gay Classics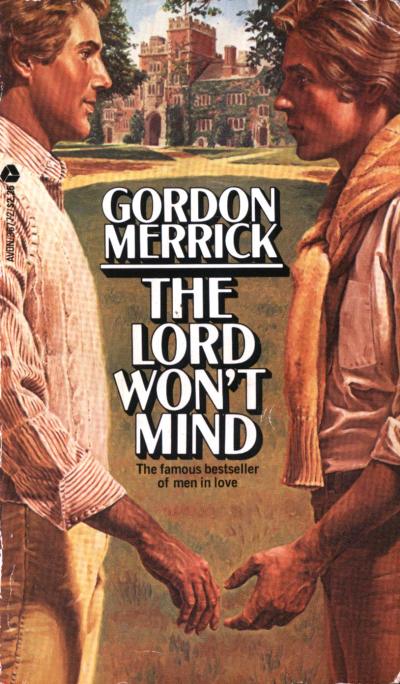 Previous Appointments Visual Summary
Romance History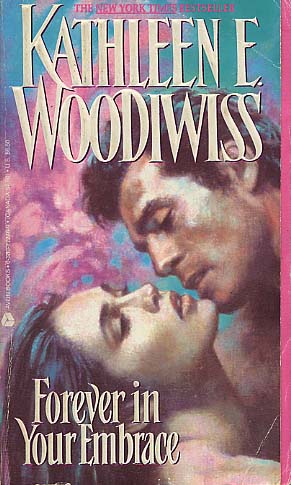 Previous Appointments Visual Summary
Main Tags
Characters:
Alpha Males
,
Cinderfellas (from rags to riches...)
,
Friends (with benefits)
,
Multicultural Lovers
,
Pretty... Men! (hustlers)
&
Virgins (at least in one way)
Dream Lovers:
Cowboys
,
Pirates
&
Sheikhs
Erotica (M/F)
Genres:
Contemporary
,
Fantasy
,
Futuristic
,
Historical
&
Paranormal
Length:
Short Story
,
Novella
&
Novel
Men in Uniform:
Cops / Detectives / PIs
,
Firefighters
&
Military
Non Conventional Lovers:
Elves, Gods, Deity & Witches
,
Furry Lovers
,
Shapeshifters
&
Vampires
Otherwordly Lovers:
Angels
,
Demons
&
Ghosts
Possible Futures:
Apocalypse Now
&
Back to the Future
Relationships:
Bondage / Submission
,
Breeches Rippers
,
Coming of Age
,
Disability
,
Gay for You
,
Male Pregnancy
,
May / December
,
Ménage a trois (or more...)
,
Silver Romance
&
Twincest
Settings:
Art World
,
College
,
Medical Romance
,
Office Affairs
,
Seasonal Romance
,
Show Business
&
Sports
Yaoi (manga)
From Movie to Novel (and viceversa)
Top 100 Gay Novels List
Secondary Tags
ActivistActorArtist
: illustrator, painter, photographer, sculptor
Author
: novelist, playwright, poet, screenwriter, writer
Dancer
: dance, choreographer
Designer
: architect, costumer, fashion designer, graphic designer, hairstylist, makeup artist, set designer, tailor
Director
: director, stage director
Eccentric
: aristocrat, art collector, drag queen, explorer, female impersonator, heir/heiress, hostess, lover, muse, prostitute, socialite, spy, survivor
Essayist
: anthropologist, archivist, biologist, columnist, critic, editor, educator, historian, journalist, lecturer, librarian, linguistic, philosopher, professor, psychoanalyst, psychologist, psychotherapist, publisher, reporter, researcher, scholar, sexologist, sociologist, teacher, theorist
Leader
: commander, emperor, judge, monarch, officer, politician, senator, statistician, warrior
ModelMusician
: arranger, composer, conductor, lyricist, pianist, singer, songwriter, violinist
Producer
: producer, manager, entrepreneur
Sport
Preditors & Editors Poll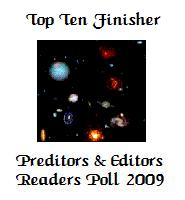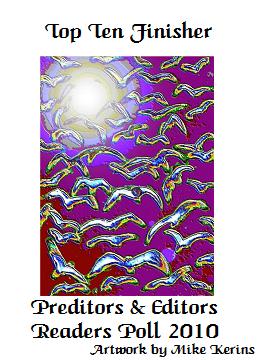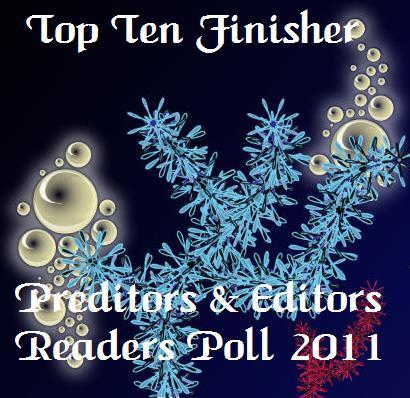 Amazon Profile
My Associate Amazon Store
Goodreads Profile
Top reviewer
Best reviewer
Top user
Top librarian
Most followed
Library Thing Helper Badgers
(Gold Medal) Helper for contributions to any area of LibraryThing
(Gold Medal) Common Knowledge for contributions to Common Knowledge
(Gold Medal) Work Combination for help maintaining LibraryThing's work system
(Silver Medal) Author Combination for help combining author names together
(Bronze Medal) Distinct authors for splitting homonymous authors into distinct authors
Publishers
List of LGBT publishers (for reviews look the Tags section)

Detailed List
Ego Surfing

Who links me
Statistics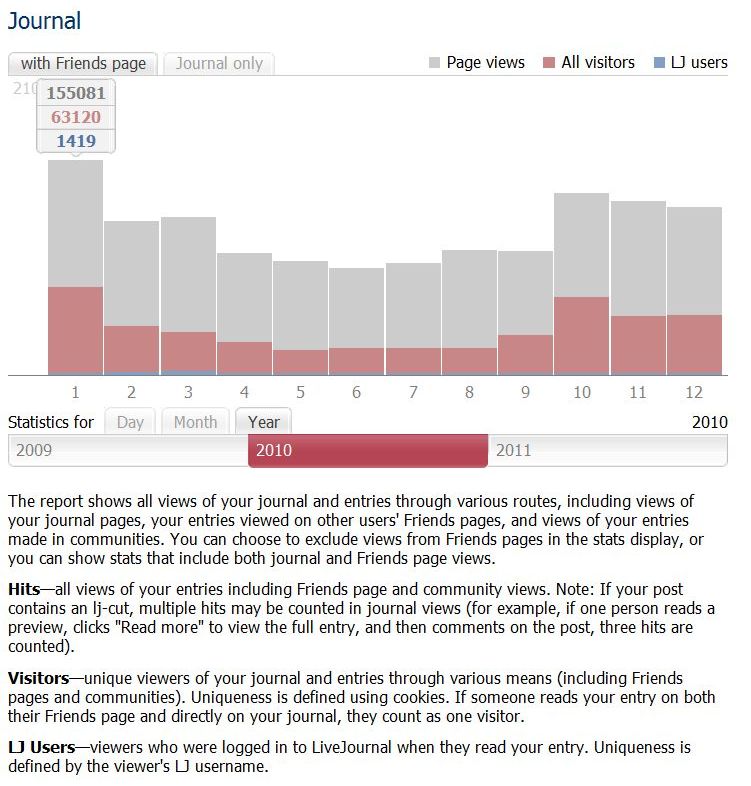 ClustrMaps

Site Meter

Disclaimer
All cover art, photo and graphic design contained in this site are copyrighted by the respective publishers and authors. These pages are for entertainment purposes only and no copyright infringement is intended. Should anyone object to our use of these items please contact by email the LJ's owner.
This is an amateur blog, where I discuss my reading, what I like and sometimes my personal life. I do not endorse anyone or charge fees of any kind for the books I review. I do not accept money as a result of this blog.
I'm associated with Amazon/USA Affiliates Programs.
Books reviewed on this site were usually provided at no cost by the publisher or author. However, some books were purchased by the reviewer and not provided for free. For information on how a particular title was obtained, please contact by email the LJ's owner.