Born: January 11, 1825, Kennett Square, Pennsylvania, United States
Died: December 19, 1878, Berlin, Germany
Lived: Cedarcroft, Cedarcroft Rd, Kennett Square, PA 19348, USA (39.85522, -75.72202)
Buried: Longwood Cemetery, Kennett Square, Chester County, Pennsylvania, USA
Bayard Taylor was an American poet, literary critic, translator, and travel author. Taylor had a close relationship with poet/diplomat George Henry Boker, founder of Nassau Monthly. Taylor was famous for his books about the Gold Rush in California, including Eldorado and California Life. He also wrote about passionate relationships between men, including Twin Love and the poem To a Persian Boy. Joseph and His Friend is considered the first American novel to deal with gay feelings. It recounts an intimate friendship between two men and is believed to be inspired by the poets Fitz-Greene Halleck and Joseph Rodman Drake, who died in young age: during a train ride Joseph Asten's eyes settle on a stranger, passenger Philip Held. Feeling his stare, Philip looks back. "[t]he usual reply to such a gaze is an unconscious defiance…but the look which seems to answer, 'We are men, let us know each other!' is, alas! Too rare in this world." In time, yielding to "manly love...as tender and true as the love of woman," they kiss. Yet, Joseph finds a potential bride, leaving Philip "vicariously happy, warmed in [his] lonely sphere by the far radiation of [Joseph's] nuptial bliss."
They met in 1848, friends until Bayard Taylor's death in 1878: 30 years
Bayard Taylor (January 11, 1825 – December 19, 1878)
George Henry Boker (October 6, 1823 - January 2, 1890)
Days of Love edited by Elisa Rolle
ISBN-13: 978-1500563325
ISBN-10: 1500563323
Release Date: September 21, 2014
CreateSpace Store: https://www.createspace.com/4910282
Amazon (print): http://www.amazon.com/dp/1500563323/?tag=e
limyrevandra-20
Amazon (kindle): http://www.amazon.com/dp/B00MZG0VHY/?tag=e
limyrevandra-20
Cedarcroft, also known as Bayard Taylor House, is a home in Chester County, Pennsylvania, formerly the home of writer Bayard Taylor (1825–1878.)
Address: Cedarcroft Rd, Kennett Square, PA 19348, USA (39.85522, -75.72202)
Type: Private Property
National Register of Historic Places: 71000693, 1971. Also National Historic Landmarks.
Place
Built in 1859-1860
Bayard Taylor built the mansion he named Cedarcroft near Kennett Square, Pennsylvania. He personally supervised its construction, including its two-foot walls and tall tower, and later wrote a series of articles about it. He also owned the surrounding 200 acres of land which he had spent several years acquiring. He described the building's design as "large and stately, simple in its forms, without much ornament... expressive of strength and ornament." He lived here with his wife Marie Hansen, the daughter of the Danish/German astronomer Peter Andreas Hansen, whom he married in 1857. Several of Taylor's writings were either written at Cedarcroft or reference it, including his 1863 book "The Poet's Journal," which he dedicated to his wife as "the Mistress of Cedarcroft." Taylor pushed to complete the new home shortly after the birth of his daughter Lilian in 1858 and increased his writings for periodicals and offered several lectures to acquire the necessary revenue. Taylor laid the cornerstone for the house's tower on June 9, 1859, with a hidden time capsule. That zinc box, he wrote, contains coins, a newspaper, a copy of his book "Views Afoot," as well as "an original poem by me, to be read five hundred years hence by somebody who has never heard of me." Upon moving into the home in 1860, Taylor's family performed a farcical play co-written with Richard Henry Stoddard. In addition to Stoddard, Cedarcroft hosted several other literary figures, including George Henry Boker, Edmund Clarence Stedman, James Russell Lowell, James Thomas Fields, and Ralph Waldo Emerson. Outside the house, Taylor planted a number of fruits and vegetables, including Latakia tobacco and melons. Plants included a giant sequoia from California, ivy, Dutchman's pipe, Virginia creeper, wisteria, and trumpet flower. After visiting the house, Sidney Lanier wrote a poem called "Under the Cedarcroft Chestnut" about a tree there that was alleged to be 800 years old. The first work which Taylor himself wrote while living in Cedarcroft was his semi-autobiographical poetic series "The Poet's Journal," written within a month after moving in, though not published until 1862. The construction of the home cost $15,000 by February 1860, which was $5,000 more than anticipated and left Taylor in debt. His life in Kennett Square was further complicated by the outbreak of the American Civil War in 1861. As he wrote to Stoddard in April, "Everything here is upside down. We live almost in a state of siege, with the rumors of war flying about us. At present we don't know what is going on. We have reckless secessionists within twelve miles of us." Out of precaution, Taylor acquired weapons and buried his manuscripts before leaving the country and visiting Europe. Because of financial and political issues, Taylor only spent four out of the first eight summers at Cedarcroft. Instead, he traveled, gave lectures, and continued his literary work in New York. In the spring of 1862, he was chief war correspondent for the New York Tribune and visited the army at the lines in Virginia and reported on Congress in Washington, D.C. Later that year, he took a diplomatic job as chargé d'affaires at Saint Petersburg in Russia. The job was short-lived, however, and his financial problems continued. Further, Taylor had some difficulty with his neighbors, mostly conservative Quakers, who disapproved of his use of alcohol and cigars as well as his late-night gatherings. By 1870, Taylor complained to his mother, "If I had known, in 1859, how prices were to change, and labor to be dear and unreliable, and the neighborhood to go backwards instead of forwards, I never should have built (Cedarcroft) at all." Further, he admitted he wanted to live in New York and considered his experiment at a country life combined with literature was "a dead failure, and I have been carrying it on now for several years... out of stubborn unwillingness to admit that I was mistaken." By 1875, he left the home to the care of his parents, sister and brother-in-law. Taylor died in Germany on December 19, 1878. The home remained in the Taylor family until 1882, when his widow Marie and daughter Lilian sold the house and the 116 acres that remained from the original estate to Isaac Warner Jr. for $14,050. In September, 1905, the home, along with a new 3-story building behind it, was opened as a private preparatory school for boys. The first class included seven boys under the leadership of Principal Jesse Evans Philips, though later years saw between 32 and 40 enrolled for each class. Among the school's students was future professional baseball player Herb Pennock. At 18 years old, Pennock was signed to the Philadelphia Athletics in 1912; he was later traded to the Boston Red Sox and then the New York Yankees. Pennock, nicknamed "The Squire of Kennett Square," was posthumously inducted into the baseball hall of fame in 1948. The house stands surrounded by suburban neighborhood of mostly single-story tract housing built in the 1950s. The street is now named Gatehouse Road.
Life
Who: Bayard Taylor (January 11, 1825 – December 19, 1878)
Bayard Taylor wrote about passionate relationships between men, including "Twin Love" and the poem "To a Persian Boy." "Joseph and His Friend" is considered the first American novel to deal with gay feelings, and is believed to be inspired by the poets Fitz-Greene Halleck (1790-1867) and Joseph Rodman Drake (1795-1820.) Taylor himself had a close relationship with poet/diplomat George Henry Boker (1823-1890), founder of Nassau Monthly. Taylor is buried at Longwood Cemetery (Kennett Square, PA 19348). Boker is buried at Laurel Hill Cemetery (Philadelphia.)
Amazon (print): http://www.amazon.com/dp/1532901909/?tag=e
limyrevandra-20
At Wilmington & Brandywine Cemetery (701 Delaware Ave, Wilmington, DE 19801) is buried Alice Dunbar Nelson (1876-1935), American poet, journalist and political activist. Her first husband was the poet Paul Laurence Dunbar; she then married physician Henry A. Callis; and last married Robert J. Nelson, a poet and civil rights activist. She and Paul Dunbar separated in 1902 but were never divorced. He was reported to have been disturbed by her lesbian affairs. Paul Dunbar died in 1906.
Amazon (print): http://www.amazon.com/dp/1532901909/?tag=e
limyrevandra-20
Louisa D'Andelot Carpenter (1907-1976) was a du Pont heiress, Jazz Age socialite and aviator. Her circle of friends, socialites, acquaintances and lovers included Evelyn Eugenia (known as "Sister") and her sister Tallulah Bankhead, Louise Brooks, Marion Carstairs, Noël Coward, Greta Garbo, Libby Holman, Jane Bowles and Z. Smith Reynolds. She is buried at Du Pont de Nemours Cemetery (215 Buck Rd, Wilmington, DE 19807).
Queer Places, Vol. 1 edited by Elisa Rolle
ISBN-13: 978-1532901904
ISBN-10: 1532901909
Release Date: July 24, 2016
CreateSpace Store: https://www.createspace.com/6228297
Amazon (print): http://www.amazon.com/dp/1532901909/?tag=e
limyrevandra-20
Amazon (kindle): http://www.amazon.com/dp/B01IZ1BU9K/?tag=e
limyrevandra-20
This journal is friends only. This entry was originally posted at http://reviews-and-ramblings.dreamwidth.org/4958937.html. If you are not friends on this journal, Please comment there using OpenID.
Tags:
elisa_rolle
Appointments
2016 LGBT Rainbow Awards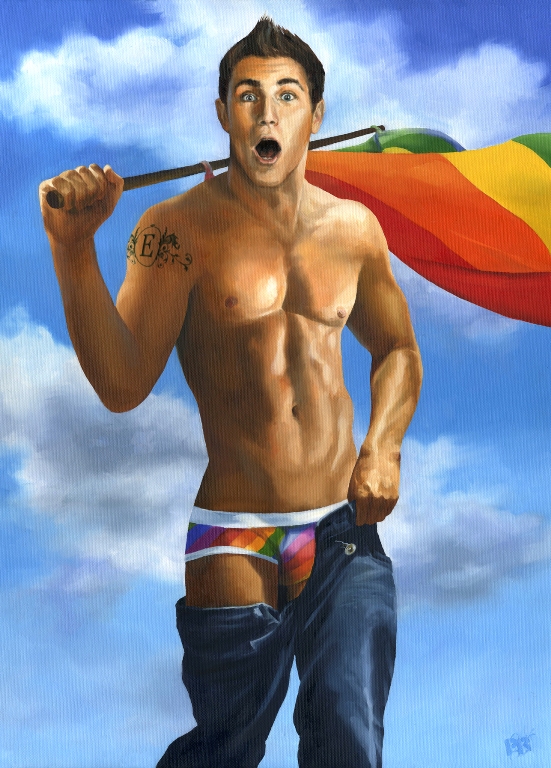 2016 Guidelines
2015 Winners
In the Spotlight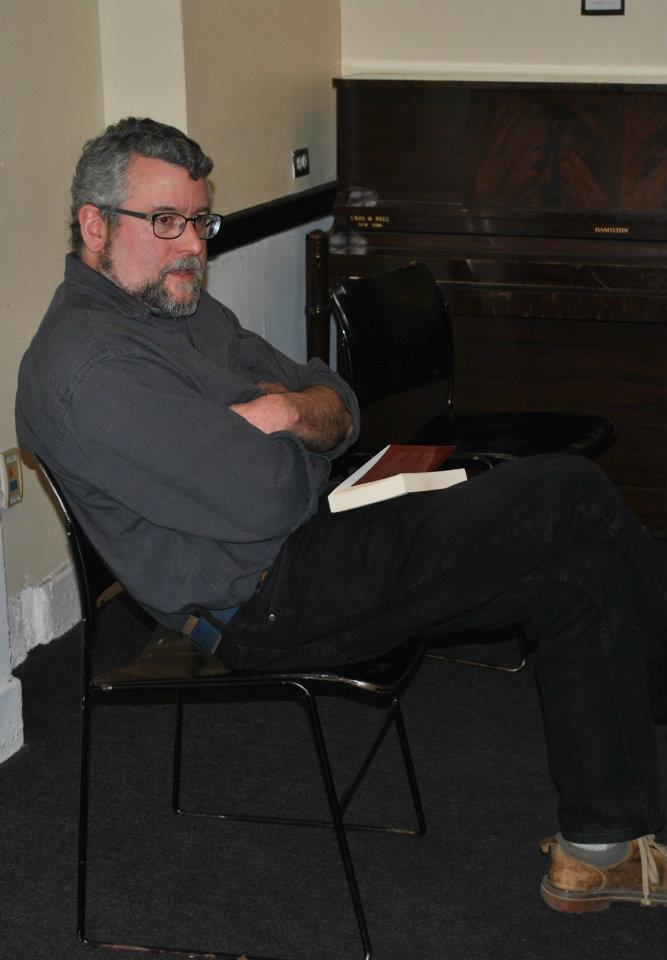 Top 100 Gay Novels List - Simple

Top 100 Gay Novels List - Wanted
Art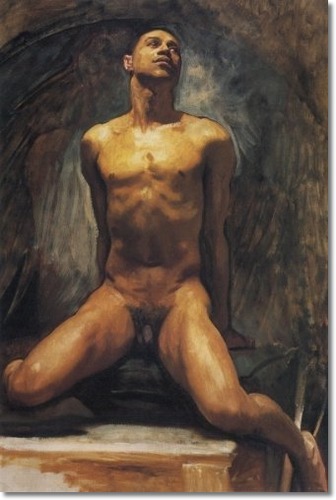 Previous Appointments Visual Summary
Gay Themed Movie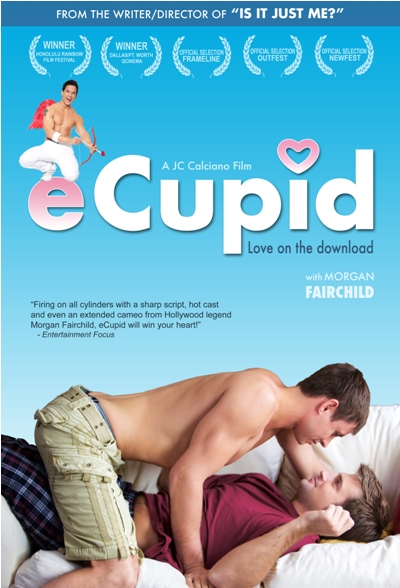 Previous Appointments Visual Summary
The Inside Reader


Previous Appointments Visual Summary

Top 100 Inside Readers Novels
LGBT Fashion Designers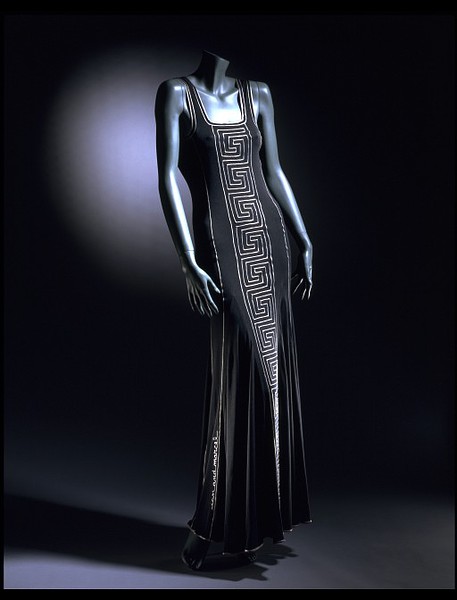 Previous Appointments Visual Summary
Gay Romance Challenge

Gay Commercial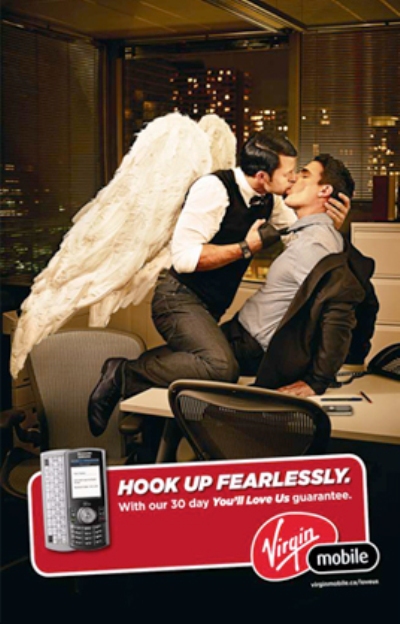 Around the World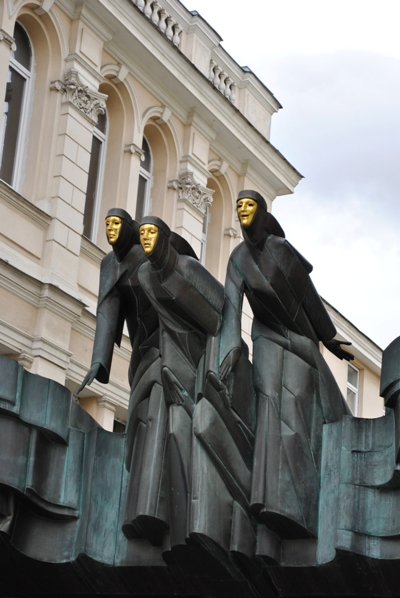 visited 20 states (8.88%)
Create your own visited map of The World
visited 15 states (30%)
Create your own visited map of The United States
Gay Classics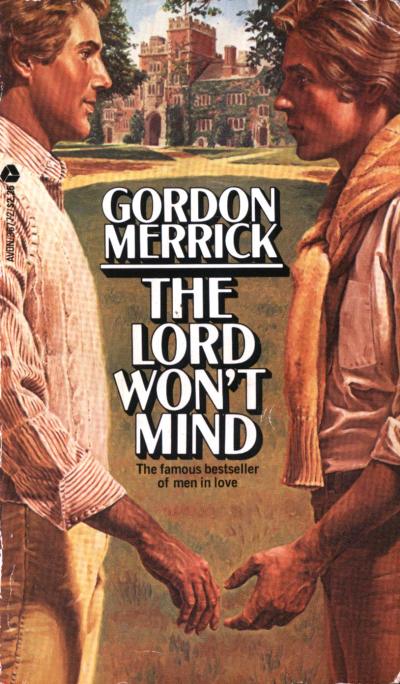 Previous Appointments Visual Summary
Romance History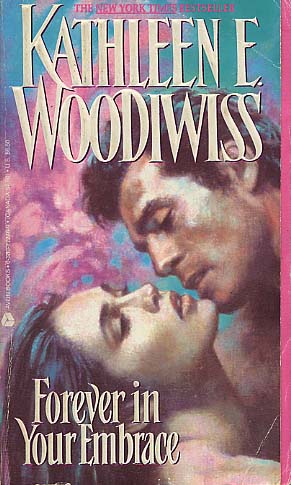 Previous Appointments Visual Summary
Main Tags
Characters:
Alpha Males
,
Cinderfellas (from rags to riches...)
,
Friends (with benefits)
,
Multicultural Lovers
,
Pretty... Men! (hustlers)
&
Virgins (at least in one way)
Dream Lovers:
Cowboys
,
Pirates
&
Sheikhs
Erotica (M/F)
Genres:
Contemporary
,
Fantasy
,
Futuristic
,
Historical
&
Paranormal
Length:
Short Story
,
Novella
&
Novel
Men in Uniform:
Cops / Detectives / PIs
,
Firefighters
&
Military
Non Conventional Lovers:
Elves, Gods, Deity & Witches
,
Furry Lovers
,
Shapeshifters
&
Vampires
Otherwordly Lovers:
Angels
,
Demons
&
Ghosts
Possible Futures:
Apocalypse Now
&
Back to the Future
Relationships:
Bondage / Submission
,
Breeches Rippers
,
Coming of Age
,
Disability
,
Gay for You
,
Male Pregnancy
,
May / December
,
Ménage a trois (or more...)
,
Silver Romance
&
Twincest
Settings:
Art World
,
College
,
Medical Romance
,
Office Affairs
,
Seasonal Romance
,
Show Business
&
Sports
Yaoi (manga)
From Movie to Novel (and viceversa)
Top 100 Gay Novels List
Secondary Tags
ActivistActorArtist
: illustrator, painter, photographer, sculptor
Author
: novelist, playwright, poet, screenwriter, writer
Dancer
: dance, choreographer
Designer
: architect, costumer, fashion designer, graphic designer, hairstylist, makeup artist, set designer, tailor
Director
: director, stage director
Eccentric
: aristocrat, art collector, drag queen, explorer, female impersonator, heir/heiress, hostess, lover, muse, prostitute, socialite, spy, survivor
Essayist
: anthropologist, archivist, biologist, columnist, critic, editor, educator, historian, journalist, lecturer, librarian, linguistic, philosopher, professor, psychoanalyst, psychologist, psychotherapist, publisher, reporter, researcher, scholar, sexologist, sociologist, teacher, theorist
Leader
: commander, emperor, judge, monarch, officer, politician, senator, statistician, warrior
ModelMusician
: arranger, composer, conductor, lyricist, pianist, singer, songwriter, violinist
Producer
: producer, manager, entrepreneur
Sport
Preditors & Editors Poll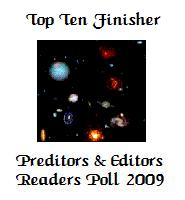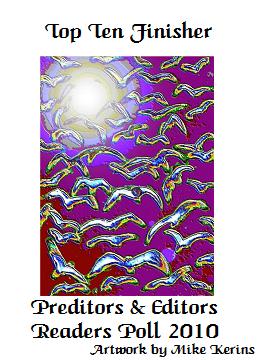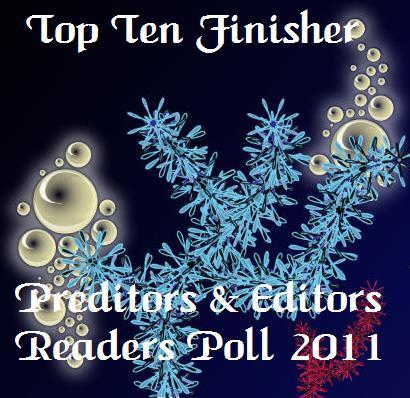 Amazon Profile
My Associate Amazon Store
Goodreads Profile
Top reviewer
Best reviewer
Top user
Top librarian
Most followed
Library Thing Helper Badgers
(Gold Medal) Helper for contributions to any area of LibraryThing
(Gold Medal) Common Knowledge for contributions to Common Knowledge
(Gold Medal) Work Combination for help maintaining LibraryThing's work system
(Silver Medal) Author Combination for help combining author names together
(Bronze Medal) Distinct authors for splitting homonymous authors into distinct authors
Publishers
List of LGBT publishers (for reviews look the Tags section)

Detailed List
Ego Surfing

Who links me
Statistics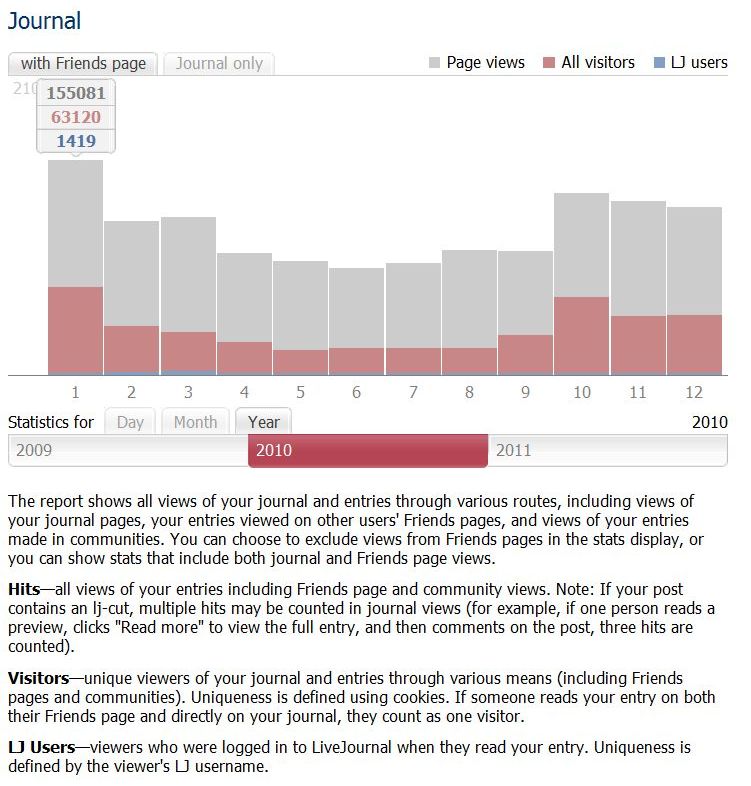 ClustrMaps

Site Meter

Disclaimer
All cover art, photo and graphic design contained in this site are copyrighted by the respective publishers and authors. These pages are for entertainment purposes only and no copyright infringement is intended. Should anyone object to our use of these items please contact by email the LJ's owner.
This is an amateur blog, where I discuss my reading, what I like and sometimes my personal life. I do not endorse anyone or charge fees of any kind for the books I review. I do not accept money as a result of this blog.
I'm associated with Amazon/USA Affiliates Programs.
Books reviewed on this site were usually provided at no cost by the publisher or author. However, some books were purchased by the reviewer and not provided for free. For information on how a particular title was obtained, please contact by email the LJ's owner.