Born: August 4, 1910, Westerwald, Alpenrod, Germany
Died: February 17, 1969, Columbus, Ohio, United States
Education: Ohio State University
University of Maryland
Buried: Walnut Grove Cemetery, Worthington, Franklin County, Ohio, USA, Plot: Lot 178, Section D, Space #2 east
Buried alongside: Oskar Seidlin
Find A Grave Memorial# 36405794
Partner: Oskar Seidlin
Books: German for Beginners, The Maryland Germans
Richard Plant was a German-American writer. He is said to have written, in addition to the works published under his own name, several detective novels or Kriminalromane, with Dieter Cunz and Oskar Seidlin, under the collective pen name of Stefan Brockhoff. Upon the accession of the Nazis to power in Germany in 1933, and the enforcement of the Paragraph 175 against homosexuality, Plant was obliged to leave Germany for Switzerland in concert with his partner, Oskar Seidlin. In 1939, Seidlin obtained a lectureship (in 1941 elevated to assistant professorship) at Smith College for women in Northampton, Massachusetts. At Smith, he is said to have had a relationship with Newton Arvin. Seidlin also served on the Advisory Council of Princeton University for several terms. Plant is the author of The Pink Triangle: The Nazi War against Homosexuals, the first comprehensive book in English on the fate of the homosexuals in Nazi Germany. The horror of camp life is described through diaries, previously untranslated documents, and interviews with and letters from survivors, revealing how the anti-homosexual campaign was conducted.
Together from (before) 1933 to 1984: 51 years.
Oskar Seidlin (February 17, 1911 – December 11, 1984)
Richard Plant (July 22, 1910 – March 3, 1998)
Days of Love edited by Elisa Rolle
ISBN-13: 978-1500563325
ISBN-10: 1500563323
Release Date: September 21, 2014
CreateSpace Store: https://www.createspace.com/4910282
Amazon (print): http://www.amazon.com/dp/1500563323/?tag=e
limyrevandra-20
Amazon (kindle): http://www.amazon.com/dp/B00MZG0VHY/?tag=e
limyrevandra-20
By the early 1900s, downtown Columbus residents and professors from The Ohio State University had built summer homes in Clintonville and the surrounding farmland was developed into housing developments shortly after the extension of the streetcar lines northward from Columbus. A business district developed in Beechwold, separated by nearly a mile of residences from the Clintonville district to the south. Both communities were entirely part of Columbus by the 1950s after it annexed most of Clinton Township.
Address: Walnut Grove Cemetery, 5561 Milton Ave, Columbus, OH 43085 (40.0759, -83.02371)
Type: Cemetery (open to public)
Phone: +1 614-885-5933
Place
Clintonville is a neighborhood in north-central Columbus, Ohio, with around 30,000 residents. Clintonville is an informal neighborhood. The southern border is loosely defined as Arcadia Avenue or the Glen Echo Ravine. To the east, either Interstate 71 or the adjacent railroad tracks are commonly accepted. The western boundary is assumed to be the Olentangy River. The northern border of Clintonville is the most ambiguous, with definitions anywhere in the 3 mi (4.8 km) stretch from Cooke Road to the southern border of Worthington. Worthington is a city in Franklin County, Ohio, and is a northern suburb of the larger Columbus. The population was 13,575 at the 2010 census. The city was founded in 1803 by the Scioto Company led by James Kilbourne, who was later elected to the United States House of Representatives, and named in honor of Thomas Worthington, who later became governor of Ohio.
Life
Who: Dieter Cunz (August 4, 1910 – February 17, 1969), Oskar Seidlin (February 17, 1911 – December 11, 1984) and Richard Plant (July 22, 1910 – March 3, 1998)
Dieter Cunz was an emigre from Nazi Germany first to Switzerland and then to the U.S. who taught German language and literature as a professor at the University of Maryland from 1939 to 1957 and at Ohio State University from 1957 until his death in 1969. He authored a number of fictional and non-fictional works. He studied at the University of Frankfurt. Here in the fall of 1931 he met two gay Jewish students of German literature, Richard Plaut and Oskar Koplowitz, and Koplowitz became his life partner. In 1938 Cunz, Koplowitz, and Plaut emigrated to the U.S., where within a year their paths diverged. While Plaut, who officially changed his name to Plant, remained in New York, Koplowitz, who changed his name to Seidlin, moved to Massachusetts in 1939 to take up a teaching position at Smith College. Cunz, who arrived in New York in August 1938, relocated to Maryland in October 1939. In 1957, Cunz accepted an offer to chair the German Department at Ohio State University following the departure of Bernhard Blume for Harvard University. Here he joined his partner Seidlin, who had been teaching at Ohio State since 1946, and the two built a house in the suburb Worthington. Cunz and Seidlin enjoyed summer vacations in the company of Richard Plant in Manomet, Massachusetts, and Mallnitz, Austria. Cunz was in declining health during his final years, suffering from high blood pressure and a heart valve defect. Even so, his death following a heart attack on February 17, 1969, at the age of 58, was unexpected and plunged Seidlin into a deep depression. In a signal honor, Ohio State University in 1973 named its new building for foreign languages and literatures after him (Dieter Cunz Hall, at 1841 Millikin Road, Columbus, Ohio). Oskar Seidlin taught German language and literature as a professor at Smith College, Middlebury College, Ohio State University, and Indiana University from 1939 to 1979. He authored a number of fictional and non-fictional works. In 1972, he found a new partner in the 35-year-old Hans Høgel, whom he visited regularly in Denmark and with whom he vacationed in the Great Smoky Mountains and the Caribbean. A heavy smoker, he suffered a heart attack in June, 1984 and was diagnosed with a malignant tumor at the beginning of October; he died nine weeks later. In accordance with his wishes, his mortal remains were interred alongside those of Dieter Cunz at the Walnut Grove Cemetery (5561 Milton Ave, Columbus, OH 4308). Richard Plant became a professor at the City University of New York, where he taught German language and literature from 1947 to 1973. He authored a number of fictional and non-fictional works as well as an opera scenario. He resided in Greenwich Village. Plant's companion during his final years was Michael Sasse. His papers are preserved in the Manuscripts and Archives Division of the New York Public Library.
Queer Places, Vol. 1 edited by Elisa Rolle
ISBN-13: 978-1532901904
ISBN-10: 1532901909
Release Date: July 24, 2016
CreateSpace Store: https://www.createspace.com/6228297
Amazon (print): http://www.amazon.com/dp/1532901909/?tag=e
limyrevandra-20
Amazon (kindle): http://www.amazon.com/dp/B01IZ1BU9K/?tag=e
limyrevandra-20
This journal is friends only. This entry was originally posted at http://reviews-and-ramblings.dreamwidth.org/5028535.html. If you are not friends on this journal, Please comment there using OpenID.
Tags:
elisa_rolle
Appointments
2016 LGBT Rainbow Awards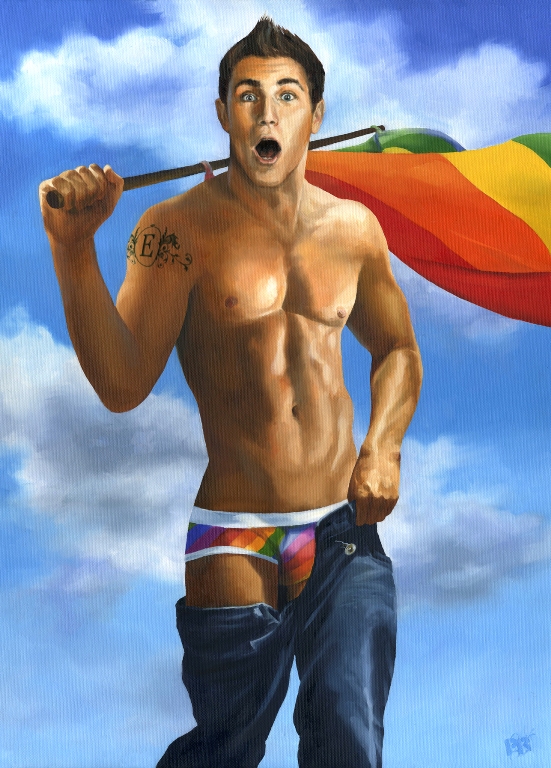 2016 Guidelines
2015 Winners
In the Spotlight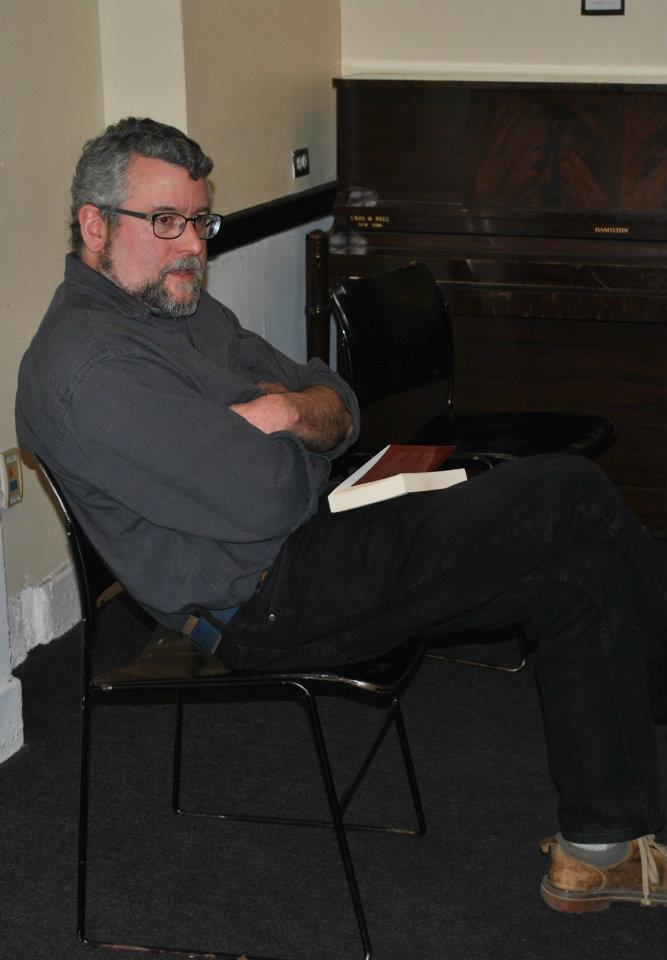 Top 100 Gay Novels List - Simple

Top 100 Gay Novels List - Wanted
Art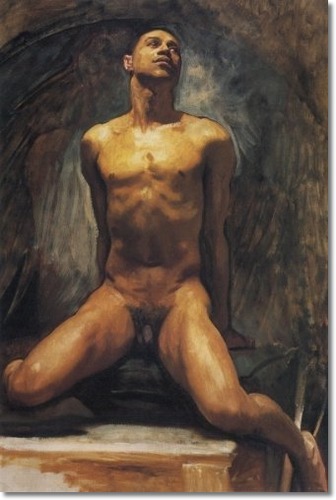 Previous Appointments Visual Summary
Gay Themed Movie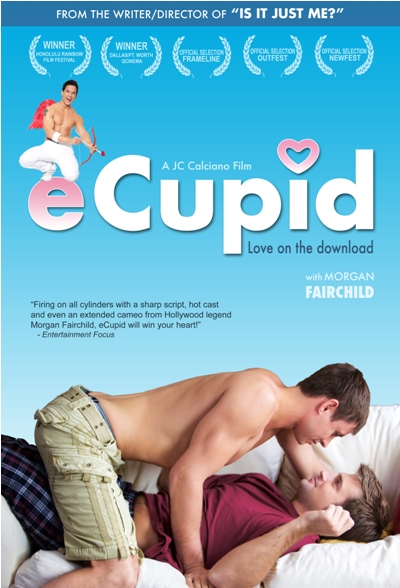 Previous Appointments Visual Summary
The Inside Reader


Previous Appointments Visual Summary

Top 100 Inside Readers Novels
LGBT Fashion Designers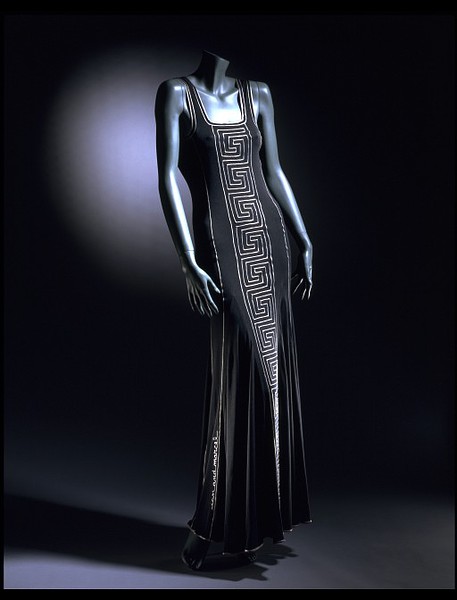 Previous Appointments Visual Summary
Gay Romance Challenge

Gay Commercial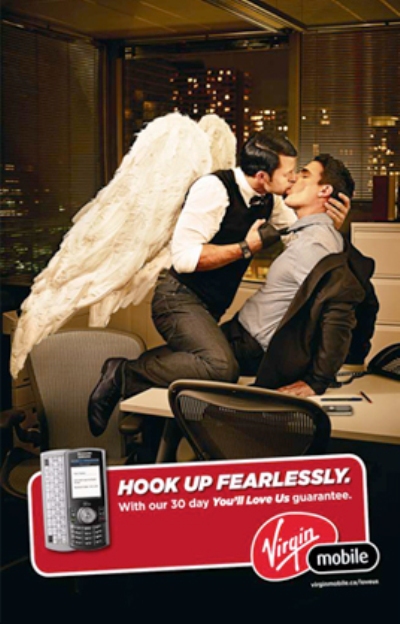 Around the World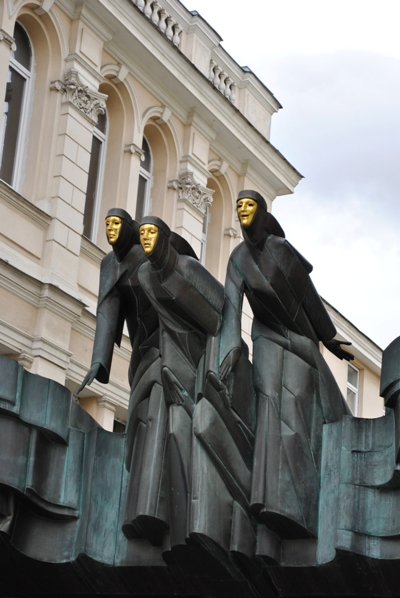 visited 20 states (8.88%)
Create your own visited map of The World
visited 15 states (30%)
Create your own visited map of The United States
Gay Classics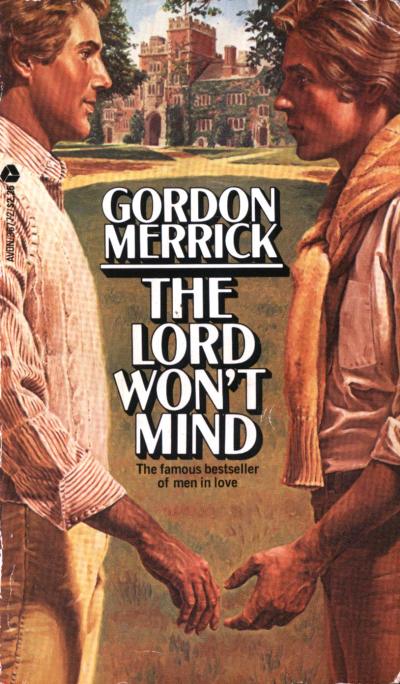 Previous Appointments Visual Summary
Romance History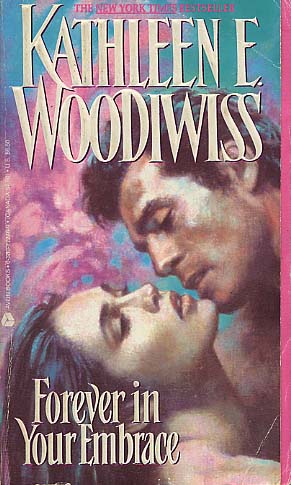 Previous Appointments Visual Summary
Main Tags
Characters:
Alpha Males
,
Cinderfellas (from rags to riches...)
,
Friends (with benefits)
,
Multicultural Lovers
,
Pretty... Men! (hustlers)
&
Virgins (at least in one way)
Dream Lovers:
Cowboys
,
Pirates
&
Sheikhs
Erotica (M/F)
Genres:
Contemporary
,
Fantasy
,
Futuristic
,
Historical
&
Paranormal
Length:
Short Story
,
Novella
&
Novel
Men in Uniform:
Cops / Detectives / PIs
,
Firefighters
&
Military
Non Conventional Lovers:
Elves, Gods, Deity & Witches
,
Furry Lovers
,
Shapeshifters
&
Vampires
Otherwordly Lovers:
Angels
,
Demons
&
Ghosts
Possible Futures:
Apocalypse Now
&
Back to the Future
Relationships:
Bondage / Submission
,
Breeches Rippers
,
Coming of Age
,
Disability
,
Gay for You
,
Male Pregnancy
,
May / December
,
Ménage a trois (or more...)
,
Silver Romance
&
Twincest
Settings:
Art World
,
College
,
Medical Romance
,
Office Affairs
,
Seasonal Romance
,
Show Business
&
Sports
Yaoi (manga)
From Movie to Novel (and viceversa)
Top 100 Gay Novels List
Secondary Tags
ActivistActorArtist
: illustrator, painter, photographer, sculptor
Author
: novelist, playwright, poet, screenwriter, writer
Dancer
: dance, choreographer
Designer
: architect, costumer, fashion designer, graphic designer, hairstylist, makeup artist, set designer, tailor
Director
: director, stage director
Eccentric
: aristocrat, art collector, drag queen, explorer, female impersonator, heir/heiress, hostess, lover, muse, prostitute, socialite, spy, survivor
Essayist
: anthropologist, archivist, biologist, columnist, critic, editor, educator, historian, journalist, lecturer, librarian, linguistic, philosopher, professor, psychoanalyst, psychologist, psychotherapist, publisher, reporter, researcher, scholar, sexologist, sociologist, teacher, theorist
Leader
: commander, emperor, judge, monarch, officer, politician, senator, statistician, warrior
ModelMusician
: arranger, composer, conductor, lyricist, pianist, singer, songwriter, violinist
Producer
: producer, manager, entrepreneur
Sport
Preditors & Editors Poll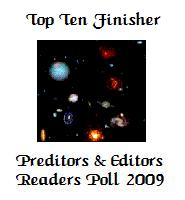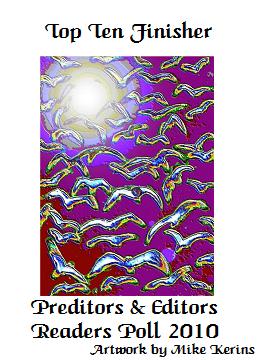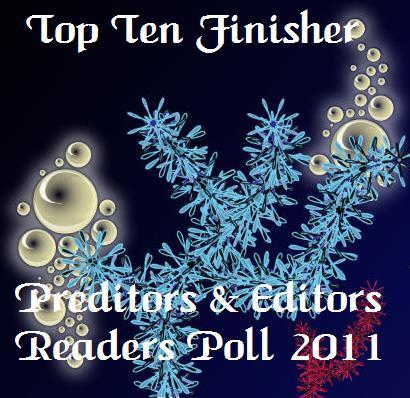 Amazon Profile
My Associate Amazon Store
Goodreads Profile
Top reviewer
Best reviewer
Top user
Top librarian
Most followed
Library Thing Helper Badgers
(Gold Medal) Helper for contributions to any area of LibraryThing
(Gold Medal) Common Knowledge for contributions to Common Knowledge
(Gold Medal) Work Combination for help maintaining LibraryThing's work system
(Silver Medal) Author Combination for help combining author names together
(Bronze Medal) Distinct authors for splitting homonymous authors into distinct authors
Publishers
List of LGBT publishers (for reviews look the Tags section)

Detailed List
Ego Surfing

Who links me
Statistics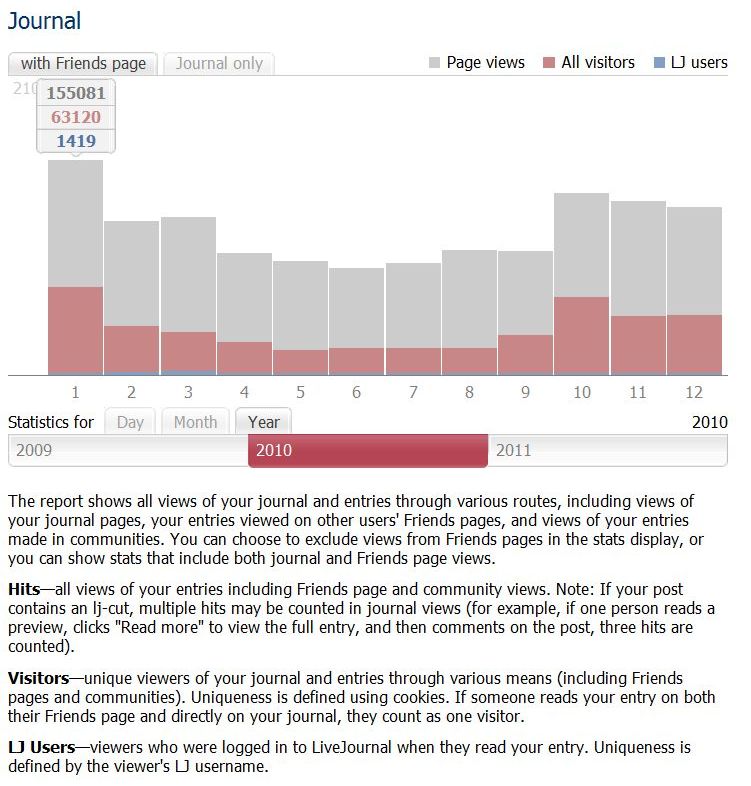 ClustrMaps

Site Meter

Disclaimer
All cover art, photo and graphic design contained in this site are copyrighted by the respective publishers and authors. These pages are for entertainment purposes only and no copyright infringement is intended. Should anyone object to our use of these items please contact by email the LJ's owner.
This is an amateur blog, where I discuss my reading, what I like and sometimes my personal life. I do not endorse anyone or charge fees of any kind for the books I review. I do not accept money as a result of this blog.
I'm associated with Amazon/USA Affiliates Programs.
Books reviewed on this site were usually provided at no cost by the publisher or author. However, some books were purchased by the reviewer and not provided for free. For information on how a particular title was obtained, please contact by email the LJ's owner.