Born: July 5, 1904, Galluzzo, Florence
Died: February 27, 1994, Villa La Pietra, Florence
Education: Eton College
University of Oxford
Wixenford Preparatory School
Lived: Villa La Pietra, Via Bolognese, 120, 50139 Firenze (43.79788, 11.26224)
Buried: Cimitero Evangelico agli Allori
Find A Grave Memorial# 12692590
Villa La Pietra is a renaissance villa in the hills outside Florence, in Tuscany in central Italy. It was formerly the home of Arthur Acton and later of his son Harold Acton, on whose death in 1994 it was bequeathed to New York University.
Address: Via Bolognese, 120, 50139 Firenze (43.79788, 11.26224)
Type: Student Facility (open to public)
Phone: +39 055 50071
Place
Villa La Pietra was bought and somewhat modified in the 1460s by the Florentine banker Francesco Sassetti. In ca. 1545 it was sold to the Capponi family. The villa was given its present form in the XVII century by the cardinal Luigi Capponi, possibly with the assistance of Carlo Fontana. During the brief period when Florence was capital of the Kingdom of Italy, the villa was used as the embassy of Prussia. In 1903 Arthur Acton, an Anglo-Neapolitan art dealer, rented it after his marriage to Hortense Mitchell, the daughter of a banker from Chicago, Illinois, William Mitchell. With money from her family, the couple bought the villa in 1907. The villa contains the art collection assembled by the Actons, which reflects XX century Anglo-American taste. It is used for didactic purposes by New York University. The collection includes works from the circle of Giotto, Romanesque sculptures, a relief of the Virgin and Child by Donatello, and XV century tapestries made for the de' Medici family. Between 1905 and 1930 the gardens of the villa were substantially altered by the Actons, only the walled lemon garden to the north-west of the villa remaining mostly unchanged since the time of Luigi Capponi. The Actons laid out a formal Baroque Italian garden with extensive stonework, including almost two hundred statues, many of them by the Venetian sculptors Orazio Marinali and Antonio Bonazza, brought to Florence from the villas of the Brenta. The gardens were restored in the early years of the XXI first century.
Life
Who: Sir Harold Mario Mitchell Acton CBE (July 5, 1904 – February 27, 1994)
Sir Harold Acton was a British writer, scholar, and dilettante. Born at Villa La Pietra, near Florence, Italy, Acton's father was a successful art collector and dealer, and his prominent Anglo-Italian family included the historian Lord Acton, and, more distantly, Sir John Acton, Commodore and prime minister of Naples under Ferdinand IV. The young Acton attended a private school in Florence until 1913, followed, among others, by Wixenford School near Reading in southern England (alongside Kenneth Clark), and Chateau de Lancy, in Geneva, Switzerland, and ultimately Eton, which he entered in May 1918. Among his contemporaries at Eton were Eric Blair (the writer George Orwell), Cyril Connolly, Robert Byron, Alec Douglas-Home, Ian Fleming, Brian Howard, Oliver Messel, Anthony Powell, and Henry Yorke (the novelist Henry Green.) In his final years at school, Harold became a founding member of the Eton Arts Society, and eleven of his poems appeared in "The Eton Candle," edited by his friend Brian Howard. Acton is noted by Evelyn Waugh for having inspired, in part, the character of Anthony Blanche in "Brideshead Revisited" (1945.) Acton never married, maintained a cultural and historical commitment to the Catholic Church, and was referred by his contemporaries, with regard to his personal life, as being withdrawn. He died at the age of 89, in Florence, leaving Villa La Pietra to New York University, to be used as a centre for international programmes and a meeting place for students, faculty, and guests to study, teach, and write. Acton is buried beside his parents and brother in the Roman Catholic section of the Cimitero Evangelico degli Allori in the southern suburb of Florence, Galluzzo.
by Elisa Rolle
Queer Places, Vol. 3 edited by Elisa Rolle
ISBN-13: 978-1532906695
ISBN-10: 1532906692
Release Date: July 24, 2016
CreateSpace Store: https://www.createspace.com/6228901
Amazon (print): http://www.amazon.com/dp/1532906692/?tag=e
limyrevandra-20
Amazon Kindle: http://www.amazon.com/dp/B01IZXI10E/?tag=e
limyrevandra-20
Cimitero Evangelico agli Allori ("The Evangelical Cemetery of Laurels") is located in Florence, Italy, between 'Due Strade' and Galluzzo. The small cemetery was opened on February 26, 1860 when the non-Catholic communities of Florence could no longer bury their dead in the English Cemetery in Piazzale Donatello.
Address: Via Senese, 184, 50124 Firenze, Italy (43.74775, 11.22999)
Type: Cemetery (open to public)
Place
The Cemetery is named after the Allori farm where it was located. Initially a Protestant cemetery, the site is now private. Since 1970 it has accepted the dead of other denominations, including Muslims. The cemetery became newsworthy in 2006 when the writer and journalist Oriana Fallaci was buried there alongside her family and a stone memorial to Alexandros Panagoulis, her companion.
Notable queer burials at Cimitero Evangelico agli Allori:
• Harold Acton (1904-1994), British writer. Harold Acton's younger brother, William, a gay artist of modest achievement, died an apparent suicide in 1945. William Acton was a British visual artist who was born in 1906. Several works by the artist have been sold at auction, including 'Armiola' sold at Christie's New York 'Victorian, Pre-Raphaelite & British Impressionist Art' in 2016 for $23,080.
• Robert Wiedeman Barrett Browning, known as Pen Browning, (1849–1912), English painter. His career was moderately successful, but he is better known as the son and heir of the celebrated English poets, Robert Browning and Elizabeth Barrett Browning.
• Leo Ditrichstein (1865-1928), American actor and playwriter. Educated in Austria, Ditrichstein was the author of a number of plays, five of which were made into motion pictures. Worked with Gareth Hughes, Welsh actor in theater and film who worked primarily in the United States, and who, according to historian William J. Mann, was a "flaming little queen".
• Alice Keppel (1868-1947), British mistress of Edward VII and mother of Violet Trefusis.
• John Pope-Hennessy (1913-1994), British art historian.
• Violet Page, aka Vernon Lee (1856-1935), British writer.
• Charles Alexander Loeser (1864–1928), American art historian and art collector.
• Osbert Sitwell (1892-1969), British writer.
• Frederick Stibbert (1838-1906), British art collector.
• Violet Trefusis (1894-1972), English and French writer.
• Reginald Turner (1869-1938), British writer. Turner numbered among his friends Max Beerbohm, Lord Alfred Douglas, H. G. Wells, Arnold Bennett, Somerset Maugham, D. H. Lawrence, Oscar Wilde, Osbert Sitwell and others of the London literary scene during the late XIX and early XX century. S. N. Behrman said of him, "He was one of those men who talk like angels and write like pedestrians". Harold Acton agreed, writing of Turner's conversation, "One forgot to eat while he spun his fantasies." Beerbohm said, "He would be eloquent even were he dumb," and Maugham wrote, "Reggie Turner was, on the whole, the most amusing man I have known." After Wilde's death, Turner, who was homosexual, felt few ties to England.
Burial tombstone by Adolf von Hildebrand at Cimitero Evangelico agli Allori:
• RUDOLF BENNERT, Place of birth: FRANKFURT, Mother: FUSSLI M, Died: 08/09/1882, Age: 23, Plot: 2PPsSG VII 16s
• ERMINIA BUMILLER, Father: HERMAN, Mother: DANIELIS FEDERICA, Age: 82, Plot: 2PPsSG V 28r
• HERMAN BUMILLER, Died: 24/07/1898, Plot: 2PPsSG V 28s
• FEDERICA DANIELIS, Father: GIOVAN BATTISTA, Died: 13/03/1903, Age: 78, Plot: 2PPsSG V 28s
• KARL ARNOLD HILLEBRAND, Place of birth: GIESSEN, Died: 18/10/1884, Plot: 2PPsSB VII 78s
• HEINRICH EMIL HOMBERGER, Place of birth: MAINZ, Died: 01/08/1890, Plot: 2PPsSB VII 81s
• JESSY TAYLOR, Place of birth: LONDRA, Father: EDGARD, Died: 08/05/1905, Age: 78, Plot: 2PPsSB VII 79u
Life
Adolf von Hildebrand (October 6, 1847 – January 18, 1921)
Adolf von Hildebrand was a German sculptor. Hildebrand was born at Marburg, the son of Marburg economics professor Bruno Hildebrand. He studied at the Academy of Fine Arts Nuremberg, with Kaspar von Zumbusch at the Munich Academy and with Rudolf Siemering in Berlin. From 1873 he lived in Florence in San Francesco, a secularized XVI-century monastery. A particular friend of Hans von Marées, he designed the architectural setting for the painter's murals in the library of the German Marine Zoological Institute at Naples (1873). In 1877 he married Irene Schäuffelen, a separation from von Marées that was decipted by the painter in one of his works. Von Hildebrand spent a significant amount of time in Munich after 1889, executing a monumental fountain there, the Wittelsbacher Brunnen. He is known for five monumental urban fountains. Hildebrand worked in a Neo-classical tradition, and set out his artistic theories in his book "Das Problem der Form in der Bildenden Kunst" (The Problem of Form in Painting and Sculpture), published in 1893. He was ennobled by the King of Bavaria in 1904. He was the father of the painter Eva, Elizabeth, sculptor Irene Georgii-Hildebrand, Sylvie, Bertele, and Catholic theologian Dietrich von Hildebrand. He died in Munich in 1921.
by Elisa Rolle
Queer Places, Vol. 3 edited by Elisa Rolle
ISBN-13: 978-1532906695
ISBN-10: 1532906692
Release Date: July 24, 2016
CreateSpace Store: https://www.createspace.com/6228901
Amazon (print): http://www.amazon.com/dp/1532906692/?tag=e
limyrevandra-20
Amazon Kindle: http://www.amazon.com/dp/B01IZXI10E/?tag=e
limyrevandra-20
This journal is friends only. This entry was originally posted at http://reviews-and-ramblings.dreamwidth.org/5048374.html. If you are not friends on this journal, Please comment there using OpenID.
Tags:
elisa_rolle
Appointments
2016 LGBT Rainbow Awards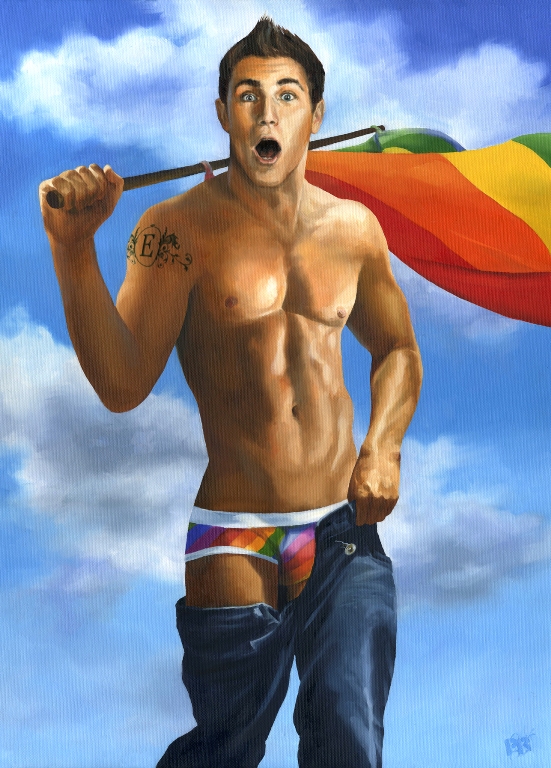 2016 Guidelines
2015 Winners
In the Spotlight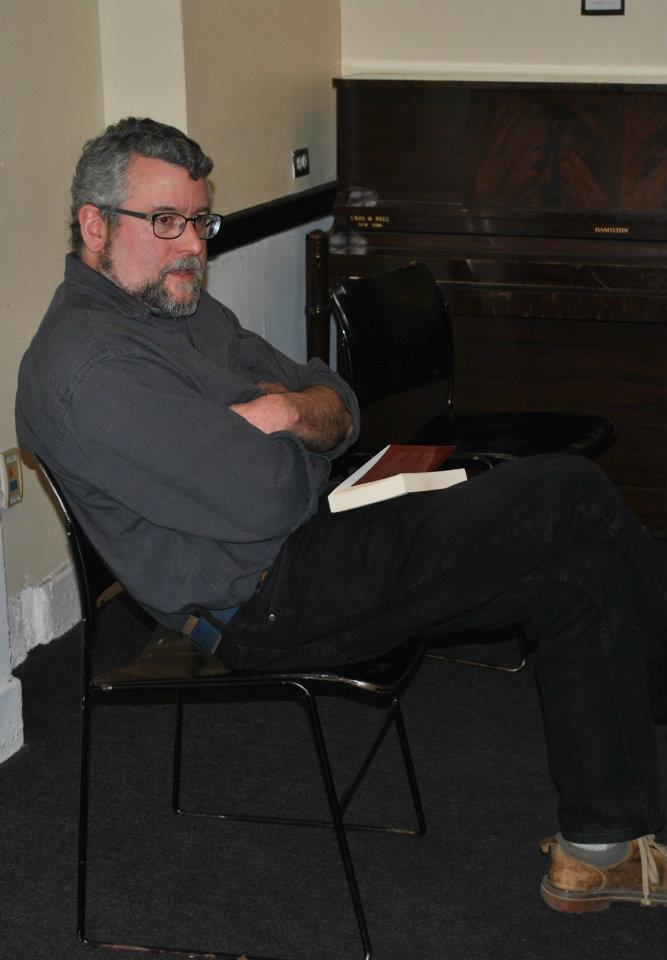 Top 100 Gay Novels List - Simple

Top 100 Gay Novels List - Wanted
Art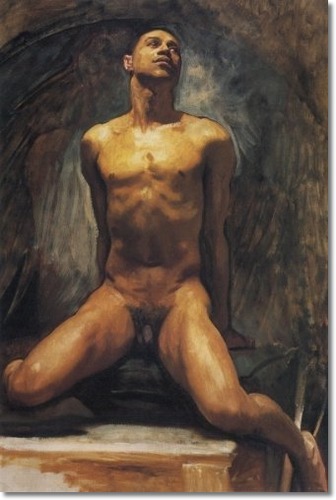 Previous Appointments Visual Summary
Gay Themed Movie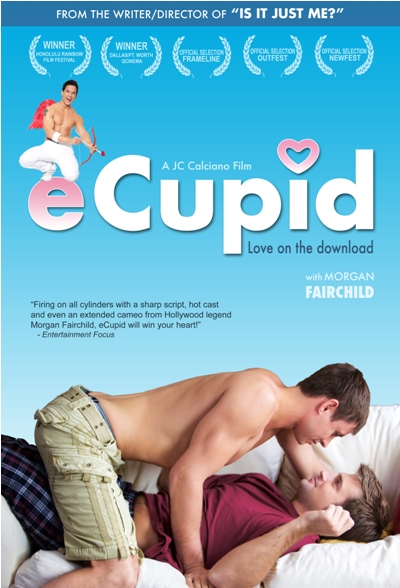 Previous Appointments Visual Summary
The Inside Reader


Previous Appointments Visual Summary

Top 100 Inside Readers Novels
LGBT Fashion Designers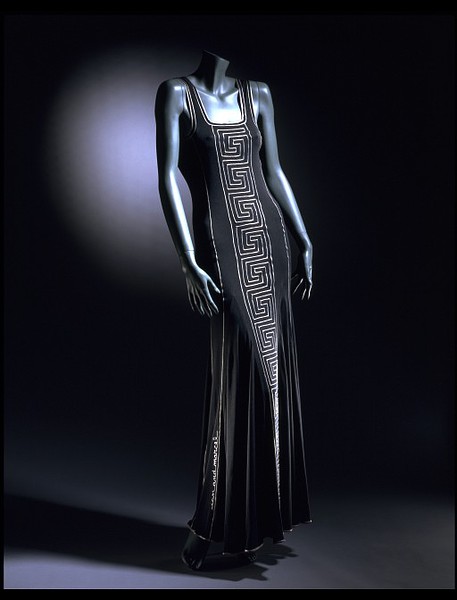 Previous Appointments Visual Summary
Gay Romance Challenge

Gay Commercial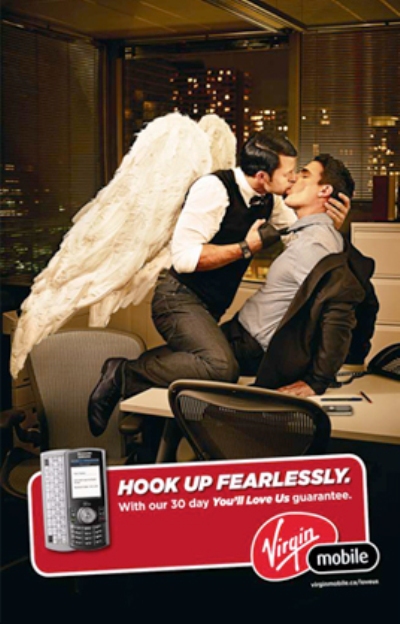 Around the World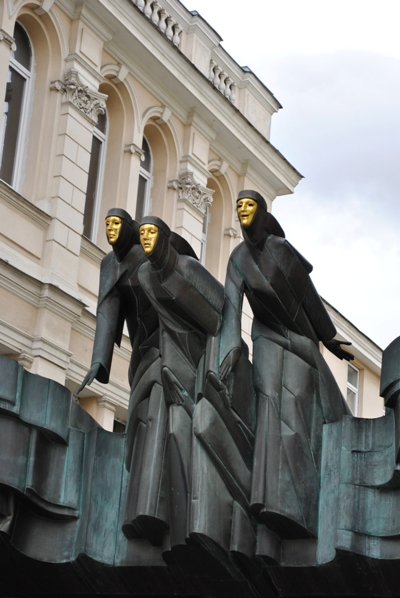 visited 20 states (8.88%)
Create your own visited map of The World
visited 15 states (30%)
Create your own visited map of The United States
Gay Classics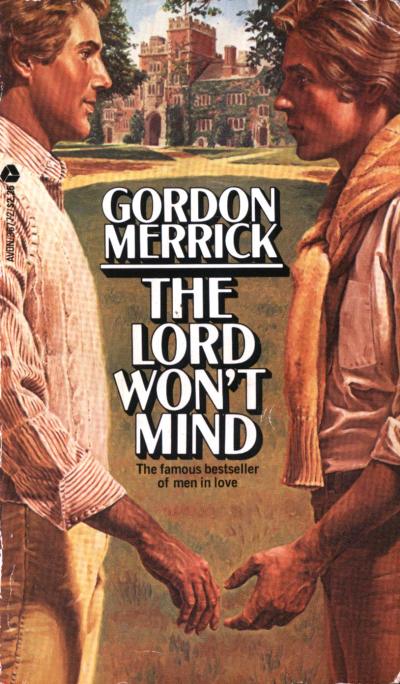 Previous Appointments Visual Summary
Romance History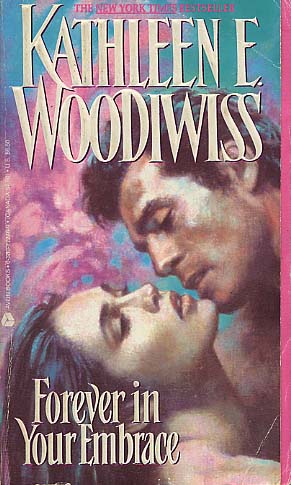 Previous Appointments Visual Summary
Main Tags
Characters:
Alpha Males
,
Cinderfellas (from rags to riches...)
,
Friends (with benefits)
,
Multicultural Lovers
,
Pretty... Men! (hustlers)
&
Virgins (at least in one way)
Dream Lovers:
Cowboys
,
Pirates
&
Sheikhs
Erotica (M/F)
Genres:
Contemporary
,
Fantasy
,
Futuristic
,
Historical
&
Paranormal
Length:
Short Story
,
Novella
&
Novel
Men in Uniform:
Cops / Detectives / PIs
,
Firefighters
&
Military
Non Conventional Lovers:
Elves, Gods, Deity & Witches
,
Furry Lovers
,
Shapeshifters
&
Vampires
Otherwordly Lovers:
Angels
,
Demons
&
Ghosts
Possible Futures:
Apocalypse Now
&
Back to the Future
Relationships:
Bondage / Submission
,
Breeches Rippers
,
Coming of Age
,
Disability
,
Gay for You
,
Male Pregnancy
,
May / December
,
Ménage a trois (or more...)
,
Silver Romance
&
Twincest
Settings:
Art World
,
College
,
Medical Romance
,
Office Affairs
,
Seasonal Romance
,
Show Business
&
Sports
Yaoi (manga)
From Movie to Novel (and viceversa)
Top 100 Gay Novels List
Secondary Tags
ActivistActorArtist
: illustrator, painter, photographer, sculptor
Author
: novelist, playwright, poet, screenwriter, writer
Dancer
: dance, choreographer
Designer
: architect, costumer, fashion designer, graphic designer, hairstylist, makeup artist, set designer, tailor
Director
: director, stage director
Eccentric
: aristocrat, art collector, drag queen, explorer, female impersonator, heir/heiress, hostess, lover, muse, prostitute, socialite, spy, survivor
Essayist
: anthropologist, archivist, biologist, columnist, critic, editor, educator, historian, journalist, lecturer, librarian, linguistic, philosopher, professor, psychoanalyst, psychologist, psychotherapist, publisher, reporter, researcher, scholar, sexologist, sociologist, teacher, theorist
Leader
: commander, emperor, judge, monarch, officer, politician, senator, statistician, warrior
ModelMusician
: arranger, composer, conductor, lyricist, pianist, singer, songwriter, violinist
Producer
: producer, manager, entrepreneur
Sport
Preditors & Editors Poll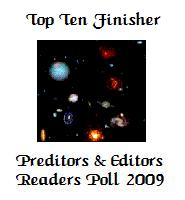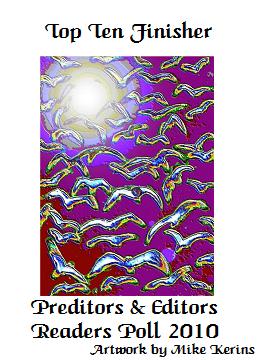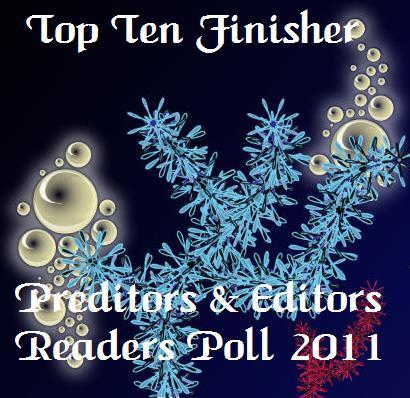 Amazon Profile
My Associate Amazon Store
Goodreads Profile
Top reviewer
Best reviewer
Top user
Top librarian
Most followed
Library Thing Helper Badgers
(Gold Medal) Helper for contributions to any area of LibraryThing
(Gold Medal) Common Knowledge for contributions to Common Knowledge
(Gold Medal) Work Combination for help maintaining LibraryThing's work system
(Silver Medal) Author Combination for help combining author names together
(Bronze Medal) Distinct authors for splitting homonymous authors into distinct authors
Publishers
List of LGBT publishers (for reviews look the Tags section)

Detailed List
Ego Surfing

Who links me
Statistics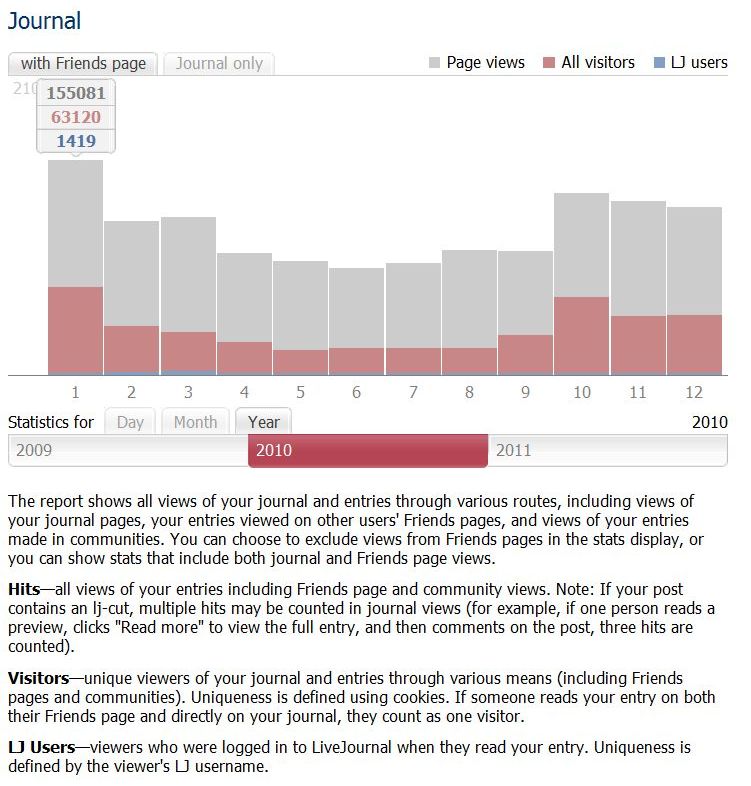 ClustrMaps

Site Meter

Disclaimer
All cover art, photo and graphic design contained in this site are copyrighted by the respective publishers and authors. These pages are for entertainment purposes only and no copyright infringement is intended. Should anyone object to our use of these items please contact by email the LJ's owner.
This is an amateur blog, where I discuss my reading, what I like and sometimes my personal life. I do not endorse anyone or charge fees of any kind for the books I review. I do not accept money as a result of this blog.
I'm associated with Amazon/USA Affiliates Programs.
Books reviewed on this site were usually provided at no cost by the publisher or author. However, some books were purchased by the reviewer and not provided for free. For information on how a particular title was obtained, please contact by email the LJ's owner.