Cross posted from
clarelondon since I couldn't write it better ;-) I decided to join, it will be a little stretch, I have to be back in Italy for September 19, but well, I will manage.





UPDATE ON UK MEET PLANS - AUGUST 04

Only 6 weeks to go! Have you registered yet?

The very modest fee is only £40 for a FULL day of events, fun and networking with new and old friends.

See our website for all the details.

If you're staying over, The Brighton Mercure Hotel has available rooms, though unfortunately no more at the discounted UK Meet price. We've filled them all already!



Registration includes a smart tote bag, a free USB stick full of fiction and info, plus promo goodies from publishers and authors.

~~~~~~~~~~~~~~~~~~~~~~~~~~~

Join in as much or as little as you like - network, chat, share techniques, swap ideas :)

Here's a taste of some of the panels on offer - this is the AFTER lunch feast LOL:

Online marketing: how can I make it really work without losing the will to live?
Tropes: keeping the genre honeymoon fresh.
Publishing: the way forward.
The two-edged sword: the pitfalls of getting published.
The Buffet of Banter – BDSM, Shifters, Whose leg is it anyway?, Beta, Online Interaction and blogging, US settings, self publishing.
One-to-Ones for budding authors.
Hands across the water – Keynote speaker, Jordan Castillo Price.

~~~~~~~~~~~~~~~~~~~~~~~~~~~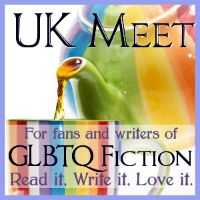 Hold these dates!

September 14th – 16th 2012

will see the third annual

UK Meet for readers/writers/reviewers/fans of GLBTQ fiction.

There will be a full day of programmed events on Saturday 15th, plus social time and entertainment on Friday and Saturday evenings, and Sunday morning.

KEYNOTE SPEAKER: Jordan Castillo Price, award-winning author of the PsyCop and Channeling Morpheus series, and owner/publisher JCP Books

OUR SPONSORS (so far):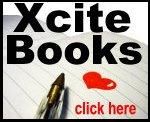 Full details of where, what and how to book, HERE.