Anne Carroll George was a former Alabama State Poet and cofounder of Druid Press, who has published four volumes of poetry, and she was been nominated for several awards, including a Pulitzer Prize.
Anne wrote numerous short stories for literary magazines, before turning to the craft of mystery writing, for which she won a coveted Agatha Award. Her hilariously funny novels reflect much of her own experience.
Like her heroine Patricia Anne, Anne George was a happily married former schoolteacher living outside of Birmingham, Alabama, and she grew up with a cutup cousin who provided plenty of inspiration for the outrageous Mary Alice.
Anne passed away March 14, 2001 due to complications from heart surgery.
To read more:
http://rosaromance.splinder.com/post/20071898/
I love the weekend since it's time for me to work on my hobby instead to really work. But Saturday and Sunday are also quite boring on LJ, and so I would like to liven it up. For a bit I will devoted the weekend to "excerpt day": if you have a coming soon book in the next future (possible in the next few weeks, but it's not a strict window frame), or recently released, in ebook or print book, even self published, and want to post an exerpt, please contact me.
All I need is obviously the exerpt, a cover and the future buy link (publisher site or similar). I will not limit this to LGBT romance, but since I post this experiment only in my LJ, obviously I think that the target will be that one; anyway if you think that your book could be interesting for my F-list let me know.
Finally, F-List, don't worry!, I will use that functionality of LJ that allow me to post on my page without the post showing in your friends page: I will post every excerpt in a single post, and only the summary post, with the link to the single posts, will be show on my friends page.
And so the experiment starts today and tomorrow, and so if there is an author out there that want to profit, contact me!
Freeman by Clare London
Release Date: 03/2009
Publisher: MLR Press
Publisher Link:
http://www.mlrpress.com/
Buy Here
Amazon:
Freeman
Amazon Kindle:
Freeman
Blurb: Freeman's return to the city is quiet, without fuss -- the way he likes things. But, he's missed by more people than he thought: his ex-wife, his ex-lover, and his ex-business partner. One wants friendship, another one intimacy. The third just wants him the hell gone again. Freeman -- private, controlled -- hasn't time or appetite for trouble. But, when he strikes up an unusual, ill-advised friendship with young, lively, amoral Kit, it seems trouble's come looking for both men, ready to expose secrets that can destroy the fragile trust they've built. Freeman's more ready for the challenge than anyone realizes when the choice comes down to peace or Kit's life.
(
Excerpt
Collapse
)
Clippings by A.J. Mirag
Release Date: Dec 3, 2008
ISBN: 978-0-557-01301-2
Publisher: Lulu Press
Publisher Link:
http://www.lulu.com/content/4089994
Amazon:
Clippings
Blurb: Unfairly arrested and charged with the murder of a police officer, Daniel has been jailed indefinitely until trial. A Brazilian prison is a terrible place to lose his innocence. Daniel would have lost more than that — perhaps even his life — if not for Mephisto, his cellmate. "Clippings" is the story of the challenges faced by a middle class young man in prison, and his relationship with a dark, mysterious man who seems eager to protect him, but who might have his own inscrutable plans... Cover art and illustrations by kore kan.
(
Excerpt
Collapse
)
Vampire Nights by G.A. Hauser
Publisher: Phaze Books
Publisher Link:
http://www.phaze.com/
Amazon Kindle:
Vampire Nights
Blurb: Successful Boston based magazine editor Vivienne Starr never expected to find her old high-school flame, Roger 'RJ' Bloodstock, at her 20 year high-school reunion. The handsome young man who had stolen her heart at seventeen vanished after graduation without a word of explanation, leaving her heartbroken and hesitant to ever become involved with another man again. But when RJ materializes at the affair, looking exactly as she remembered him twenty years ago, her life begins to spin out of control. Meanwhile, charming, forty-three year old widower and father of two, Daniel Dillon, arrives at her office for an interview for the magazines advertising department. Instantly the two hit it off and are wildly attracted to each other and begin a passionate affair. Knowing every time she meets up with RJ it makes her ill, Vivienne tries to resist his powerful charm, but her pity for him soon brings him closer to her as he continues to drain her of her blood and good health. Daniel is at his wits end trying to keep all those around him safe from harm, doling out necklaces with crosses on them in some vain hope it will keep the demon away. But he soon finds out he is powerless to help Vivian and keep her safe, until one fateful night when a confrontation is inevitable. Will Daniel manage to conquer RJ and save all his loved ones from the dangerous fiend, or will RJ claim his lost love, Vivienne, and bring back the connection he lost in his youth? In a deadly game, it's the Vampire who has all the advantages in the night.
(
Excerpt
Collapse
)
Diùra by A.J. Llewellyn
Release Date: Mar 15, 2009
Publisher: eXtasy Books
Publisher Link:
http://www.extasybooks.net/
Amazon Kindle:
Diura
Blurb: Kimo Wilder, Hawaii's top hula dancer, kahuna (high priest) and Keeper of Secrets, is at war with his husband Lopaka over their toddler son. Baby Kimo shows all the signs of being a gifted healer himself and now the Huna Council wants him. On the day of their wedding in California, an emotional celebration of same sex marriage, the couple realizes they must present a united front. To celebrate their wedding in style and to keep their family intact, the Wilders travel to a remote Scottish castle on the ancient, volcanic island of Diùra…but this is no holiday idyll. Now at war with the Huna Council, Kimo and Lopaka discover long dormant family secrets and unseen forces determined to both help and destroy them…and send them to an undetermined fate in search of the truth.
(
Excerpt
Collapse
)
I Heart That City: Silent Partner by Treva Harte
(menage with strong M/M component)
Release Date: Mar 17, 2009
ISBN: 978-1-59632-899-0
Publisher: Loose Id
Publisher Link:
http://www.loose-id.com/prod-I_Heart_That_City__Silent_Partner-901.aspx
Amazon Kindle:
I Heart That City: Silent Partner
Blurb: Joel "Bry" Bryant hadn't lived in New York City for almost a decade, which he figured was almost a decade too long. He was also still not living with the man he shared a restaurant and a lot more with - Chaz Randolph. When he told Chaz he wanted to go back home, he didn't expect what happened next. Why, after all these years, were Chaz and their long-lost sex buddy, Susan, chasing after him? Bry was leaving. No matter how hard or how long they worked to persuade him. Right?
(
Excerpt
Collapse
)
Phoberia by H.B. Kurtzwilde
Release Date: Mar 11, 2009
ISBN: 978-1-60370-653-7
ISBN (10): 1-60370-653-4
Publisher: Torquere Press
Publisher Link:
http://www.torquerebooks.com/index.php?main_page=product_info&manufacturers_id=96&products_id=1839
Amazon:
Phoberia
"This is Science Fiction. Torquere Press is introducing a new line of hardboiled genre fiction, Hard Liquor. I'm beyond thrilled to be included in the lineup with my latest novel PHOBERIA. Set in the same universe as Guide to Survival, but taking place in a different sector with radically different social structures, PHOBERIA explores the secretive world of nano tech operators.
Please meet Dixon Sinonyx, operator at large, and his latest assistant, Athen Dendrophile as they face up to a technological problem that, if left unrepaired, will constitute a natural disaster for the planet/colony of Cadose." H.B. Kurtzwilde
Blurb: Dixon Sinonyx is a man without connections. Banished from his home sector, he lives a life of self-imposed isolation, working a job that marries technology and imagination. Athen Dendrophile is a man who connects with anyone and everyone he pleases. He's a young hotshot in the world of Cadose colony data systems, and Dixon is not sure the man can be trusted. Though they have species in common, Dix and Athen are literally from different worlds, and their origins may keep the men from ever becoming more. Despite their differences, neither operator from Sinonyx Services can leave the planet of Cadose until the colony corporation sets them free. Their lives are at risk, as are the lives of every citizen of the planet, but is it too late for Dixon to do anything about the danger? And is Athen working with him, or working to hide Cadose's secrets?
(
not work safe naughty sexy excerpt
Collapse
)
---
(
work safe but long plot excerpt
Collapse
)
Men of Tokyo: Sudden Heat by Sedonia Guillone
Release Date: Mar 30, 2009
ISBN: 978-1-907010-09-5
Publisher: Total-e-Bound
Publisher Link:
http://total-e-bound.com/product.asp?strParents=&CAT_ID=&P_ID=439
Blurb: Book five in the White Tigers Series. A weekend of passionate sex with a master White Tiger changes the course of Hiru's life forever... Since an injury cut short his career as a champion martial artist, Hiru has lived a quiet dutiful life consumed mostly by his job and his ever-unsuccessful attempts to meet a woman. When his best friend and co-worker, Koji, finds love and happiness...with a man...and leaves the firm to pursue a new life, Hiru misses Koji so much he begins to suspect his difficulty with women is something other than he thought. Maybe...just maybe...he wants men too? Well, there's only one way to find out - stay at the White Tiger, Tokyo's most luxurious love-hotel for gay men and be massaged, caressed and...more by Quan Chan, one of Koji's incredibly handsome fellow White Tigers. Quan Chan is still nursing a broken heart when he's asked to attend to Koji's friend Hiru. So he's completely unprepared for his sudden intense attraction to Hiru's boyish good looks and incredible brawny physique. Hiru is like a human supply of catnip to the White Tiger inside him. All Quan Chan wants to do is purr and rub up against the other man. In spite of the temptation that awaits him back in Shanghai, Quan Chan spends an incredible weekend with Hiru, an encounter that launches him into ecstasy for the first time in what feels like forever. However, when circumstances force Quan Chan back to Shanghai without the promise of return, the connection between him and Hiru proves stronger than a simple weekend of pleasurable exploration and Quan Chan finds himself suspended between Hiru and Wu Li, the most alluring and sensuous young man in Shanghai, a Golden Dragon, said to launch a man into bliss by a mere glance. Back in Tokyo, Hiru feels Quan Chan slipping away from him. All he can do is follow his heart and hope it's not too late...
(
Excerpt
Collapse
)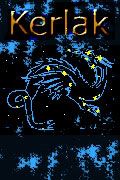 Dragons by Angelia Sparrow
Release Date: Mar 21, 2009
Publisher: Kerlak Enterprises
Publisher Link:
http://www.kerlak.com/fiction.html
"My story is called "Leave it to the Experts," and involves a cryptozoology reporter sent out on a dragon hunt." Angelia Sparrow
(
Excerpt
Collapse
)
Freeman by Clare London, MLR Press
Clippings by A.J. Mirag, Lulu Press
Vampire Nights by G.A. Hauser, Phaze Books
Diura by A.J. Llewellyn, eXtasy Books
Silent Partner by Treva Harte, Loose Id
Phoberia by H.B. Kurtzwilde, Torquere Press
Sudden Heat by Sedonia Guillone, Total-e-Bound
Dragons by Angelia Sparrow, Kerlak Enterprises
First of all thank you to all the authors who entered an excerpt for this first day, I really love the diversity of genre and publishers :-) And I hope to have excerpt to post also tomorrow (or later this night), and to have also excerpt in the following weeks. I would really love to make of this a periodical appointment.
Also people are invinted to leave comments if they want and authors to reply if they would like. I will not reply to the various comments if they are not specifically directed to me ;-) not since I don't want, but since I would like to leave the space to other people.
Here is the list of authors and excerpts in the first Excerpt Day, March 14, 2009:
by Elisa, Salzburg, 1998
Anyway if you love history and music, this is a really interesting place to visit, much more than the other "Mozart" house in Salzburg, the one where they lived when Mozart started to be famous.
(
Mozarts Geburtshaus
Collapse
)
With all the "excitement" of this day and the fact that I went out to a movie, I almost forgot my appointment of today with you. The photo of today is nothing special, really, it's more interesting what is behind: this is the house in wich Mozart lived with his family in Salzburg when he was only a child. Probably I wouldn't have visited it if it was not a rainy day, and it would has been a shame, since the building, apart Mozart, is a really good example of commoner house in the eighteen-nineteen century. The center of the building is empty, and all the apartments face an internal court, and you can pass from an apartment to the other without apparently leaving one.