Starting from June 1, 2015, I will daily feature authors attending the three conventions I will join, Euro Pride in Munich (July), UK Meet in Bristol (September) and GRL in San Diego (October).
For the GRL in San Diego, October 15-18, 2015
, today author is JK Hogan. Moreover I'm also hosting the Blog Tour for Shadows Fall: Tell us a little about yourself, your background, and your current book.
Hey, there! IRL I'm a pretty normal gal, wife and mother and fur-mommy. I stay at home with my son and alternate between writing and graphic design.
I started out writing m/f paranormal romance—I have a series of three books if anyone is so inclined—but I started writing exclusively m/m in the last couple of years. I just have more fun doing it.
My new release, Shadows Fall, is one I'm super excited about. It's my first true thriller and I'm in love with the subgenre. This book has so many different elements, it was almost impossible to categorize—crime drama, police procedural, a paranormal element, a tiny bit of sci-fi, and of course, romance. I'm always my biggest critic, but I think it will keep you on the edge of your seats!
1) When did you write your first story/book? How old were you?

I think it was sometime around 2002. I was around 20 or 21. I'd just gotten out of a bad relationship, for which I'd moved to a different city, and I was struggling to find myself again. I was looking for new career paths and new hobbies. I started writing the novel I'd always wanted to write. It's nothing like what I write now, and I never quite finished, but it got the ball rolling.
2) Are you a plotter or pantser?

Oh, I'm so much a pantser, it's scary. I have to write linearly, no jumping from scene to scene for me! Lately I've been bothered by my lack of efficiency, so I've been trying really hard to come up with a workable outline when I start a story. I usually only get about halfway through the outline before the story goes off the rails and does what it wants.
3) What do you think makes your book stand out from the crowd?

I think what makes Shadows Fall unique is that it has a little pinch of just about everything. It has a serial killer, religious fanatics, genetic research, police procedural, paranormal elements, plus good old romance and drama. It's got a lot going on, but in a good way.
4) How do you find or make time to write?

By the skin of my teeth. No day is ever the same. I work around my toddler's activities and moods, my husband's schedule, and my other obligations, and squeeze in time here and there whenever I can. It's chaos,but I'm lucky to be able to do it.
5) What do you like to read in your free time?

My reading preferences are cyclical. I'll go from strictly romance to strictly m/m, from paranormal to contemporary. Lately I've been reading a lot of mainstream thrillers and horror, because it puts me in the right mood for what I'm writing right now. I just recently finished Watchers by Dean Koontz, and now I'm reading Wolfen by Alianne Donelly.
Shadows Fall by J.K. Hogan
Sales Links: http://www.wildecity.com/books/gay-romance/shadows-fall/#.VV86jflVikp

A gift—or curse—gives Titus McGinty the unwanted ability to talk to ghosts. When he starts seeing the same few apparitions repeatedly, appearing with similar gruesome injuries, he begins to wonder what they want from him.
Detective Charlie Hale has a serial killer on his hands. On the loose for weeks, the Queen City Slayer has left the police nothing to go on, no forensic evidence other than what he wants found. The city is running out of time.
The crisis brings Titus and Charlie together—Titus stumbles upon a body and finds himself a suspect. Their budding romance is tested as they are sucked into a web of underground laboratories, restive spirits, and religious fanaticism. They'll have to work together to find the identity of the killer before he takes his next victim…Titus.
(
Collapse
)
About the author:
J.K. Hogan has been telling stories for as long as she can remember, beginning with writing cast lists and storylines for her toys growing up. When she finally decided to put pen to paper, magic happened. She is greatly inspired by all kinds of music and often creates a "soundtrack" for her stories as she writes them. J.K. is hoping to one day have a little something for everyone, so she's branched out from m/f paranormal romance and added m/m contemporary romance. Who knows what's next?
J.K. resides in North Carolina, where she was born and raised. A true southern girl at heart, she lives in the country with her husband and young son, a cat, and two champion agility dogs. If she isn't on the agility field, J.K. can often be found chasing waterfalls in the mountains with her husband, or down in front at a blues concert. In addition to writing, she enjoys training and competing in dog sports, spending time with her large southern family, camping, boating and, of course, reading! For more information, please visitwww.jkhogan.com.
Where to find the author:

Facebook Author Page: https://www.facebook.com/OfficialJKHogan
Twitter: https://twitter.com/JK_Hogan
Pinterest: https://www.pinterest.com/jkhoganbooks/
Tumblr: http://officialjkhogan.tumblr.com/
Google+: https://plus.google.com/+JKHogan/
Instagram: http://instagram.com/jkhoganbooks
Tour Dates & Stops:

10-Jun Love Bytes, Rainbow Gold Reviews
11-Jun Cate Ashwood
12-Jun Nephylim, Wicked Faerie's Tales and Reviews
15-Jun Scattered Thoughts & Rogue Words
16-Jun Bayou Book Junkie
17-Jun Amanda C. Stone, Elin Gregory
18-Jun TTC Books and More, Divine Magazine
19-Jun Mikky's World of Books, Elisa - My Reviews and Ramblings
22-Jun BFD Book Blog
23-Jun Book Reviews, Rants, and Raves, My Fiction Nook, Nic Starr
24-Jun MM Good Book Reviews
25-Jun Up All Night, Read All Day, Full Moon Dreaming
26-Jun Happily Ever Chapter
29-Jun Michael Mandrake
30-Jun The Novel Approach
1-Jul Prism Book Alliance
2-Jul Hearts on Fire
3-Jul Inked Rainbow Reads
6-Jul Chris McHart, Multitasking Mommas
7-Jul Molly Lolly, The Blogger Girls
Rafflecopter Prize: an e-book copy of 'Shadows Fall'
Rafflecopter Code:

a Rafflecopter giveaway
&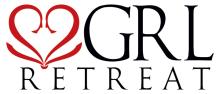 This journal is friends only. This entry was originally posted at http://reviews-and-ramblings.dreamwidth.org/4613997.html. If you are not friends on this journal, Please comment there using OpenID.