Starting from June 1, 2015, I will daily feature authors attending the three conventions I will join, Euro Pride in Munich (July), UK Meet in Bristol (September) and GRL in San Diego (October).


For the GRL in San Diego, October 15-18, 2015, today author is Jeff Adams: Jeff's written stories since he was in middle school and became a gay romance writer in 2009 when his first short stories were published. Since then he's written several more shorts and novels, including some in the young adult genre, and he plans to keep writing as long as wonderful readers keeping picking up his books.

Jeff lives in rural Northern California with his husband of twenty years, Will. Some of his favorite things include the musicals Rent and [title of show], the Detroit Red Wings and Pittsburgh Penguins hockey teams, and the reality TV competition So You Think You Can Dance. If forced to pick his favorite book it would be a tie between Michael Chabon's The Amazing Adventures of Kavalier & Clay and David Levithan's Every Day.

Further Readings:

Flipping for Him by Jeff Adams
Paperback: 94 pages
Publisher: J&W Books (March 10, 2015)
Language: English
ISBN-10: 0986136018
ISBN-13: 978-0986136016
Amazon: Flipping for Him
Amazon Kindle: Flipping for Him

Kevin McCollum is a high school junior with the usual things on his mind: getting good grades, having fun, and finding a boyfriend. On a warm afternoon, while studying in Central Park, Kevin notices a guy practicing parkour—jumping on rocks, running up trees, doing flips. Kevin's a fan of the sport, and many of the hot guys he's seen do it on TV. After watching "parkour guy" for several days, Kevin is surprised when Shin comes over to introduce himself. As the two begin dating, cultures clash when Shin's parents reveal their expectations that he date only Japanese boys. Pressures mount and Kevin isn't sure how he can fight to keep Shin when the opposition are his parents and traditions. Is their twenty-first century love doomed before it even truly begins?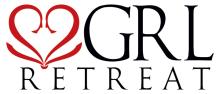 This journal is friends only. This entry was originally posted at http://reviews-and-ramblings.dreamwidth.org/4595436.html. If you are not friends on this journal, Please comment there using OpenID.