Starting from June 1, 2015, I will daily feature authors attending the three conventions I will join, Euro Pride in Munich (July), UK Meet in Bristol (September) and GRL in San Diego (October).


For the GRL in San Diego, October 15-18, 2015, today author is Z. Allora: Z. believes in soul mates, love at first sight, and overcoming all odds to find happily ever afters. Born in Upstate NY, Z. Allora and partner have spent the last fifteen years together traveling across the United States, the Middle East and Asia. These travels provide the inspiration behind many of the detailed settings and characters throughout Z.'s work. Z. received a Master degree in Psychology and Bachelor degrees in both English and Philosophy. (though Z's editors would probably question the English degree). Z. is both a writer and a huge fan of M/M romance as well as Yaoi. It is said the pen is mightier than the sword. Z. thinks all writers and publishers of M/M are promoting equality, since everyone deserves a happily ever after.

Further Readings:

Finally Fallen (The Dark Angels Book 3) by Z. Allora
Series: The Dark Angels
Paperback: 268 pages
Publisher: Rocky Ridge Books; 2 edition (December 9, 2014)
Language: English
ISBN-10: 1626220182
ISBN-13: 978-1626220188
Amazon: Finally Fallen (The Dark Angels Book 3)
Amazon Kindle: Finally Fallen (The Dark Angels Book 3)

What's the use of being a rock legend if you have no one to share the fame and fortune with? Not that Dusty Davis is looking. He's content taking care of himself, his bandmates, and his rambunctious younger brothers. 

 And while the rest of The Dark Angels are happily paired with men, Dusty can't be gay. A night in a club brings him face to face with the woman of his dreams. J is articulate, well-read, witty, and smart. How could Dusty not finally fall? 

 J didn't mean to deceive Dusty; he introduced himself as Justin, after all. He didn't realize the drummer heard, "Justine" and missed the other cues. Dusty's declarations of love sounded too good to be true. After all, who could possibly want someone as broken as Justin? 

 But the heart wants what the heart wants, and love knows no gender.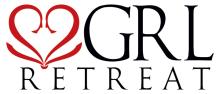 This journal is friends only. This entry was originally posted at http://reviews-and-ramblings.dreamwidth.org/4596335.html. If you are not friends on this journal, Please comment there using OpenID.