Starting from June 1, 2015, I will daily feature authors attending the three conventions I will join, Euro Pride in Munich (July), UK Meet in Bristol (September) and GRL in San Diego (October).


For the GRL in San Diego, October 15-18, 2015, today author is A.E. Via: A.E. Via is still a fairly new author in the beautiful gay erotic genre. Her writing embodies everything from spicy to scandalous. Her stories often include intriguing edges and twists that take readers to new, thought-provoking depths.

When she's not clicking away at her laptop, she devotes herself to her family--a husband and four children, her two pets, a Maltese dog and her white Siamese cat, ELynn, named after the late, great gay romance author E. Lynn Harris.

While she has just released her fifth novel, she has plenty more to come. So stalk her - she loves that - because the male on male action is just heating up!

Further Readings:

Defined By Deceit by A.E. Via
Paperback: 332 pages
Publisher: CreateSpace Independent Publishing Platform; 1 edition (March 23, 2015)
Language: English
ISBN-10: 1511423781
ISBN-13: 978-1511423786
Amazon: Defined By Deceit
Amazon Kindle: Defined By Deceit

Life isn't always fair, and that's something that Llewellyn Gardner knows about first hand. His life was on the fast track until one night of extreme passion changed everything. Now eight years later, he's still living with the aftershocks of that night. Everywhere he turns or runs, there's another reminder. What the hell do you do when you try to drown your demons only to find out they can swim? Shane Smith, Jr. owner of Smith Construction, could see the emotional turmoil within his new employee — it's why he hired him. There was something about the gorgeous, misunderstood man with the overly expressive eyes that came to their small town with a past no one was willing to overlook. Shane could see the good in Llewellyn, and those eyes of his were a clear window to his soul. Shane wasn't going to let the man live a future of solitude because his past had been plagued with deceit. Llewellyn wasn't sure what to think about Shane. After years of protecting himself from being tricked twice, he was now faced with worry again. What would happen to him if Shane didn't believe his truth, and walked away? Llewellyn wasn't sure he'd be able to survive being left alone. Again.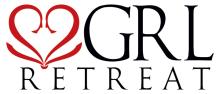 This journal is friends only. This entry was originally posted at http://reviews-and-ramblings.dreamwidth.org/4597553.html. If you are not friends on this journal, Please comment there using OpenID.