Starting from June 1, 2015, I will daily feature authors attending the three conventions I will join, Euro Pride in Munich (July), UK Meet in Bristol (September) and GRL in San Diego (October).


For the GRL in San Diego, October 15-18, 2015, today author is Arshad Ahsanuddin: By profession, I am a hematopathologist, a laboratory physician who specializes in diagnosis of diseases of blood, bone marrow, and lymph nodes, such as leukemia and lymphoma. Yes, I realize the irony that I write about vampires. ;)

The Pact Arcanum Saga consists of five books: Sunset, Cathedral of the Sky, Sunrise, Moonlight, and Starlight. It is best described as non-explicit, futuristic, gay vampire space opera. The Interscission Project is gay space opera/time travel. Note: While each series conforms to standard conventions regarding the romance genre overall, I do not guarantee a happy ending to any individual book within the series.

Further Readings:

Sunrise (Pact Arcanum Book 2) by Arshad Ahsanuddin
Series: Pact Arcanum
Paperback: 506 pages
Publisher: CreateSpace Independent Publishing Platform (October 21, 2012)
Language: English
ISBN-10: 1479324493
ISBN-13: 978-1479324491
Amazon: Sunrise (Pact Arcanum Book 2)
Amazon Kindle: Sunrise (Pact Arcanum Book 2)

Steel and Shadow

San Francisco, 2015. A group of friends celebrating a windfall in their musical careers take a wrong turn down a deserted alleyway, only to find their path blocked by two creatures out of nightmare. Surviving only through the arcane intervention of a cryptic savior, they find themselves thrust unwillingly into the center of a war of extermination between two mystical races.

The Gauntlet

Rory loved his best friend Takeshi for as long as he can remember, though he never had the courage to speak of it. The discovery of their supernatural destinies as the leaders of the Sentinel race only compounded the danger of a relationship, so he kept silent. When Rory is captured, his soul hangs in the balance as the Nightwalkers delve into ancient magic to corrupt his spirit. Takeshi attempts a desperate rescue, but is unprepared to face the enemy that waits in the depths of the vampire fortress. In the end, his own damnation may be the key to Rory's salvation.

Night and Day

Nick was surprised to see Rory at a Christmas party so many years after the other musician disappeared from public life. Renewing their friendship, he remains completely unaware that Rory is not at all what he appears to be. Nick's ignorance costs him dearly when Rory's enemies attack. To save Nick, Rory and his allies must find a way to triumph over the first and greatest of the vampire lords, before Nick's soul is twisted forever by the torments of the Prince of Nightmares.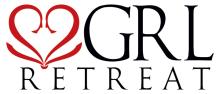 This journal is friends only. This entry was originally posted at http://reviews-and-ramblings.dreamwidth.org/4598971.html. If you are not friends on this journal, Please comment there using OpenID.