Starting from June 1, 2015, I will daily feature authors attending the three conventions I will join, Euro Pride in Munich (July), UK Meet in Bristol (September) and GRL in San Diego (October).


For the Euro Pride in Munich, July 11-12, 2015, today author is Andrew Grey (Andrew Grey will also attend the GRL in San Diego): Andrew grew up in western Michigan with a father who loved to tell stories and a mother who loved to read them. Since then he has lived throughout the country and traveled throughout the world. He has a master's degree from the University of Wisconsin-Milwaukee and works in information systems for a large corporation. Andrew's hobbies include collecting antiques, gardening, and leaving his dirty dishes anywhere but in the sink (particularly when writing) He considers himself blessed with an accepting family, fantastic friends, and the world's most supportive and loving partner. Andrew currently lives in beautiful, historic Carlisle, Pennsylvania.

Further Readings:

Fire and Water (Carlisle Cops Book 1) by Andrew Grey
Paperback: 200 pages
Publisher: Dreamspinner Press (December 15, 2014)
Language: English
ISBN-10: 1632163586
ISBN-13: 978-1632163585
Amazon: Fire and Water (Carlisle Cops Book 1)
Amazon Kindle: Fire and Water (Carlisle Cops Book 1)

Officer Red Markham knows about the ugly side of life after a car accident left him scarred and his parents dead. His job policing the streets of Carlisle, PA, only adds to the ugliness, and lately, drug overdoses have been on the rise. One afternoon, Red is dispatched to the local Y for a drowning accident involving a child. Arriving on site, he finds the boy rescued by lifeguard Terry Baumgartner. Of course, Red isn't surprised when gorgeous Terry won't give him and his ugly mug the time of day.

Overhearing one of the officer's comments about him being shallow opens Terry's eyes. Maybe he isn't as kindhearted as he always thought. His friend Julie suggests he help those less fortunate by delivering food to the elderly. On his route he meets outspoken Margie, a woman who says what's on her mind. Turns out, she's Officer Red's aunt.

Red and Terry's worlds collide as Red tries to track the source of the drugs and protect Terry from an ex-boyfriend who won't take no for an answer. Together they might discover a chance for more than they expected—if they can see beyond what's on the surface.


&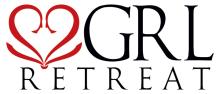 This journal is friends only. This entry was originally posted at http://reviews-and-ramblings.dreamwidth.org/4601500.html. If you are not friends on this journal, Please comment there using OpenID.