Starting from June 1, 2015, I will daily feature authors attending the three conventions I will join, Euro Pride in Munich (July), UK Meet in Bristol (September) and GRL in San Diego (October).


For the GRL in San Diego, October 15-18, 2015, today author is Cate Ashwood: Cate Ashwood wrote her very first story in a hot pink binder when she was in the second grade and found her passion for writing. Her first successful foray into romance writing came five years later when she wrote her best friend, who was experiencing a case of unrequited love, her own happily ever after.

Cate's life has taken a number of different and adventurous roads. She now lives a stone's throw from the ocean, just outside of Vancouver, British Columbia with her husband, son, and two cats. Her life is filled with family and friends, travel, and, of course, books.

Further Readings:

The Storm Before the Calm by Cate Ashwood
Publisher: Dreamspinner Press; 1 edition (June 5, 2015)
Amazon Kindle: The Storm Before the Calm

Charlie has one passion in life: dancing. It's his salvation when it feels like the world is swallowing him whole. When his mom secretly secures him a spot in the summer intensive at the Free Rein Dance Company in New York, he is thrilled. He knows that once the summer ends, he'll have to return to Beacon to get a job and help support his family, but for those two months, he can spread his wings.

In New York he meets Max, a junior instructor who is everything Charlie wishes he could be. Bold and self-assured, Max radiates pride in who he is. As they spend time together, Max shows Charlie what life can be like past the walls of his closed-minded home town. But Charlie doesn't know if he's ready to show the world who he truly is when standing in the spotlight is the last thing he wants.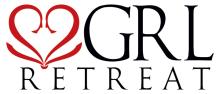 This journal is friends only. This entry was originally posted at http://reviews-and-ramblings.dreamwidth.org/4601975.html. If you are not friends on this journal, Please comment there using OpenID.