Starting from June 1, 2015, I will daily feature authors attending the three conventions I will join, Euro Pride in Munich (July), UK Meet in Bristol (September) and GRL in San Diego (October).


For the GRL in San Diego, October 15-18, 2015, today author is Olivia Black: I fell in love with romance novels years ago and read everything I could get my hands on, from alternative to ménage and everything in between. Thousands of books later, I'm still an avid reader on the lookout for a good book.

I love waking up in the morning, getting my iced coffee and sitting down in front of my laptop. Going on adventures with my characters makes writing the best job on the planet. My hope is that readers will find something positive in every book I write and that they will enjoy the journey along the way.

Further Readings:

Silver Bullet, Volume 4 [Montana's Man: Kevin's Savior] by Olivia Black
Series: Silver Bullet
Paperback: 148 pages
Publisher: Siren Publishing, Inc. (August 20, 2014)
Language: English
ISBN-10: 1627417702
ISBN-13: 978-1627417709
Amazon: Silver Bullet, Volume 4 [Montana's Man: Kevin's Savior]

Montana's Man: Montana York loves working at the Silver Bullet. Wild nights, half-naked men, and hanging out with his friends. What more could a single male want? One night while playing pool, he notices a gorgeous man checking him out from across the room. A lethal kiss leads to confusion when the man sinks his teeth into Montana, claiming they're mates. Conner McMillian is on a mission. He's in New Orleans with his two younger brothers, Liam and Kevin. The three men are looking for Sam, the oldest McMillian. When they visit the Silver Bullet, hoping to talk with Sam, Conner meets his mate. He can't control his animal instincts and instead of acting like a gentleman, he claims the wolf. There are problems though. One, Conner doesn't have a scent, and Montana doesn't believe they're mates. Two, Sam hasn't seen his brothers since being kicked out of his family streak. Will a rocky start lead to happily ever after?

Kevin's Savior: Kevin McMillian had an awful childhood. His youth was spent as a guinea pig to an abusive father. The man experimented on him, using various drugs. When the old man finally dies, Kevin and his brothers leave their tiger streak and travel to New Orleans. Once safe, the drug starts to leave his system. Kevin becomes very ill and slips into an unconscious state. He's lost and scared as he yells for help, but nobody can hear him. Stephen Pollis is the pack doctor. His Alpha sends him out on a call to help a tiger shifter. He never expected to find an unconscious man lying on a hotel room bed, bloody and pale. Rushing the young male to The Castle, Stephen stays by his side, day and night. After weeks pass, he's willing to do anything to wake Kevin up.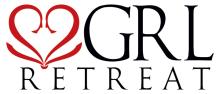 This journal is friends only. This entry was originally posted at http://reviews-and-ramblings.dreamwidth.org/4603346.html. If you are not friends on this journal, Please comment there using OpenID.