Starting from June 1, 2015, I will daily feature authors attending the three conventions I will join, Euro Pride in Munich (July), UK Meet in Bristol (September) and GRL in San Diego (October).


For the GRL in San Diego, October 15-18, 2015, today author is Bru Baker: Bru Baker is a freelance journalist who writes for newspapers and magazines. While reporting the news is her day job, fiction is Bru's true love.

Most evenings you can find her curled up with a mug of tea, some fuzzy socks, and a book or her laptop. Whether it's creating her own characters or getting caught up in someone else's, there's no denying that Bru is happiest when she's engrossed in a book. She and her husband live in the Midwest with their two young children, whose antics make finding time to write difficult but never let life get boring.

Further Readings:

Playing House (Dropping Anchor Book 3) by Bru Baker
Paperback: 280 pages
Publisher: Dreamspinner Press (December 22, 2014)
Language: English
ISBN-10: 163216602X
ISBN-13: 978-1632166029
Amazon: Playing House (Dropping Anchor Book 3)
Amazon Kindle: Playing House (Dropping Anchor Book 3)

Dropping Anchor: Book Three

College sweethearts Frank and Warner have been together for sixteen years, married for eleven. Having grown up in a freewheeling hippie environment, Frank thinks their structured life is great, although lately he and Warner have fallen into a rut. Frank isn't concerned; it's what happens to old marrieds. Frank's blindsided, though, when he finds Warner looking into adopting, and Frank realizes just how not okay things really are.

Frank doesn't want kids. They bring chaos and unpredictability. He had enough of that growing up. Trying to salvage their relationship, Frank and Warner reach out for help. In the process of marriage counseling and working through their differences, Frank discovers his rigid adherence to schedules, anxiety attacks, and host of personality quirks are actually markers for Asperger Syndrome. With the help of a psychologist, Frank's life gets easier, and he realizes a future with children isn't as unfathomable as he once thought.

Through it all, Frank is stunned by how much making a family with Warner has boosted the intimacy between them. It's taken thirty-five years, but he's finally got a handle on life, and the future looks even better.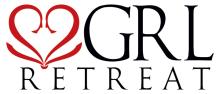 This journal is friends only. This entry was originally posted at http://reviews-and-ramblings.dreamwidth.org/4604387.html. If you are not friends on this journal, Please comment there using OpenID.