Starting from June 1, 2015, I will daily feature authors attending the three conventions I will join, Euro Pride in Munich (July), UK Meet in Bristol (September) and GRL in San Diego (October).


For the GRL in San Diego, October 15-18, 2015, today author is Tina Blenke: Tina is a retired Air Force brat and has lived in several states as well as a handful of countries. She has always had a soft spot for literature and is a voracious reader. When she isn't writing, she can be found cuddled up with a good book. Though Tina adores a thrilling novel with sappy lovesick heroes, she is terrified of things that go bump in the night. This makes for quite a complicated relationship with zombies, something that she just can't get enough of.

Further Readings:

Shifting Weight (Shifting Paradigm Book 1) by Tina Blenke
Publisher: eXtasy Books (November 21, 2014)
Amazon Kindle: Shifting Weight (Shifting Paradigm Book 1)

Jason is a West Coast wolf Shifter who leaves his native Pack Lands to search for his destined mate. When he finds the large muscled man working out a local gym, Jason is ecstatic and apprehensive. Eric is a Changeless human and there are tense sides to the politically heated debate around the integration of Shifters and Changeless. Jason is at risk of losing control of his wolf without bonding with his destined mate. But, will Eric accept that Jason is a Shifter? And can Eric trust Jason after his heart has been left shattered from a previously failed relationship?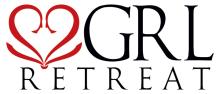 This journal is friends only. This entry was originally posted at http://reviews-and-ramblings.dreamwidth.org/4605925.html. If you are not friends on this journal, Please comment there using OpenID.