For the GRL in San Diego, October 15-18, 2015
, today author is J.P. Bowie: J.P. Bowie was born and raised in Aberdeen, Scotland. He wrote his first (unpublished) novel – a science fiction tale of brawny men and brawnier women that made him a little suspect in the eyes of his family for a while.
Leaving home at age eighteen for the bright lights of London, he found himself in the midst of a "diverse and creative crowd" that eventually led him to the performing arts. For the next twelve years he sang, danced and acted his way around the theatres of London and the provinces, appearing in shows with many famous British singers, actors and comedians.
After immigrating to the US and living for many years in Las Vegas where he worked for that incomparable duo, Siegfried and Roy, J.P. found himself entranced by the fair city of San Diego where he currently lives with his partner, Phil.
Further Readings:
All I'll Ever Need by J.P. Bowie
Paperback: 206 pages
Publisher: Totally Bound Publishing (March 13, 2015)
Language: English
ISBN-10: 1784304794
ISBN-13: 978-1784304799
Amazon:
All I'll Ever Need
Amazon Kindle:
All I'll Ever Need
All Edward Conway needs is someone to love, and in sexy Puerto Rican Alex Martinez, he may have found that someone—until a wild party threatens to take everything from him. When Edward Conway came out to his family he never imagined their reaction would be to shut him out of their lives. Searching for acceptance he leaves his hometown hoping to find a new life in Los Angeles. Finally daring to enter a gay bar by himself, he meets Alex Martinez, a celebrities publicity agent, and the two men connect on all kinds of levels. Despite the pressure of Alex's job, which takes him out of town soon after he and Edward connect, Edward feels he may just have met the man who can give him something to live for. Things look good until Edward's wild roommate Troy, needs a lift to a party where 'sex, drugs and rock'n'roll' are the order of the day. Reluctantly Edward agrees to drive Troy to the party, but before he can leave he becomes the victim of a vicious incident that could shatter the hopes he had for the future. Alex is there to lend support but he is haunted by a tragic past, and in the present is torn between an old loyalty and the wish to make Edward a lasting part of his life.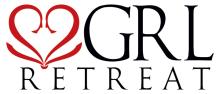 This journal is friends only. This entry was originally posted at http://reviews-and-ramblings.dreamwidth.org/4607015.html. If you are not friends on this journal, Please comment there using OpenID.
Tags:
elisa_rolle
Appointments
2016 LGBT Rainbow Awards

2016 Guidelines
2015 Winners
In the Spotlight

Top 100 Gay Novels List - Simple
Top 100 Gay Novels List - Wanted
Art

Previous Appointments Visual Summary
Gay Themed Movie

Previous Appointments Visual Summary
The Inside Reader

Previous Appointments Visual Summary
Top 100 Inside Readers Novels
LGBT Fashion Designers

Previous Appointments Visual Summary
Gay Romance Challenge

Gay Commercial

Around the World

visited 20 states (8.88%)
Create your own visited map of The World
visited 15 states (30%)
Create your own visited map of The United States
Gay Classics

Previous Appointments Visual Summary
Romance History

Previous Appointments Visual Summary
Main Tags
Characters:
Alpha Males
,
Cinderfellas (from rags to riches...)
,
Friends (with benefits)
,
Multicultural Lovers
,
Pretty... Men! (hustlers)
&
Virgins (at least in one way)
Dream Lovers:
Cowboys
,
Pirates
&
Sheikhs
Erotica (M/F)
Genres:
Contemporary
,
Fantasy
,
Futuristic
,
Historical
&
Paranormal
Length:
Short Story
,
Novella
&
Novel
Men in Uniform:
Cops / Detectives / PIs
,
Firefighters
&
Military
Non Conventional Lovers:
Elves, Gods, Deity & Witches
,
Furry Lovers
,
Shapeshifters
&
Vampires
Otherwordly Lovers:
Angels
,
Demons
&
Ghosts
Possible Futures:
Apocalypse Now
&
Back to the Future
Relationships:
Bondage / Submission
,
Breeches Rippers
,
Coming of Age
,
Disability
,
Gay for You
,
Male Pregnancy
,
May / December
,
Ménage a trois (or more...)
,
Silver Romance
&
Twincest
Settings:
Art World
,
College
,
Medical Romance
,
Office Affairs
,
Seasonal Romance
,
Show Business
&
Sports
Yaoi (manga)
From Movie to Novel (and viceversa)
Top 100 Gay Novels List
Secondary Tags
ActivistActorArtist
: illustrator, painter, photographer, sculptor
Author
: novelist, playwright, poet, screenwriter, writer
Dancer
: dance, choreographer
Designer
: architect, costumer, fashion designer, graphic designer, hairstylist, makeup artist, set designer, tailor
Director
: director, stage director
Eccentric
: aristocrat, art collector, drag queen, explorer, female impersonator, heir/heiress, hostess, lover, muse, prostitute, socialite, spy, survivor
Essayist
: anthropologist, archivist, biologist, columnist, critic, editor, educator, historian, journalist, lecturer, librarian, linguistic, philosopher, professor, psychoanalyst, psychologist, psychotherapist, publisher, reporter, researcher, scholar, sexologist, sociologist, teacher, theorist
Leader
: commander, emperor, judge, monarch, officer, politician, senator, statistician, warrior
ModelMusician
: arranger, composer, conductor, lyricist, pianist, singer, songwriter, violinist
Producer
: producer, manager, entrepreneur
Sport
Preditors & Editors Poll
Amazon Profile
My Associate Amazon Store
Goodreads Profile
Top reviewer
Best reviewer
Top user
Top librarian
Most followed
Library Thing Helper Badgers
(Gold Medal) Helper for contributions to any area of LibraryThing
(Gold Medal) Common Knowledge for contributions to Common Knowledge
(Gold Medal) Work Combination for help maintaining LibraryThing's work system
(Silver Medal) Author Combination for help combining author names together
(Bronze Medal) Distinct authors for splitting homonymous authors into distinct authors
Publishers
List of LGBT publishers (for reviews look the Tags section)
Detailed List
Ego Surfing
Who links me
Statistics
ClustrMaps

Site Meter

Disclaimer
All cover art, photo and graphic design contained in this site are copyrighted by the respective publishers and authors. These pages are for entertainment purposes only and no copyright infringement is intended. Should anyone object to our use of these items please contact by email the LJ's owner.
This is an amateur blog, where I discuss my reading, what I like and sometimes my personal life. I do not endorse anyone or charge fees of any kind for the books I review. I do not accept money as a result of this blog.
I'm associated with Amazon/USA Affiliates Programs.
Books reviewed on this site were usually provided at no cost by the publisher or author. However, some books were purchased by the reviewer and not provided for free. For information on how a particular title was obtained, please contact by email the LJ's owner.