Starting from June 1, 2015, I will daily feature authors attending the three conventions I will join, Euro Pride in Munich (July), UK Meet in Bristol (September) and GRL in San Diego (October).


For the GRL in San Diego, October 15-18, 2015, today author is J.P. Bowie: J.P. Bowie was born and raised in Aberdeen, Scotland. He wrote his first (unpublished) novel – a science fiction tale of brawny men and brawnier women that made him a little suspect in the eyes of his family for a while.

Leaving home at age eighteen for the bright lights of London, he found himself in the midst of a "diverse and creative crowd" that eventually led him to the performing arts. For the next twelve years he sang, danced and acted his way around the theatres of London and the provinces, appearing in shows with many famous British singers, actors and comedians.

After immigrating to the US and living for many years in Las Vegas where he worked for that incomparable duo, Siegfried and Roy, J.P. found himself entranced by the fair city of San Diego where he currently lives with his partner, Phil.

Further Readings:

All I'll Ever Need by J.P. Bowie
Paperback: 206 pages
Publisher: Totally Bound Publishing (March 13, 2015)
Language: English
ISBN-10: 1784304794
ISBN-13: 978-1784304799
Amazon: All I'll Ever Need
Amazon Kindle: All I'll Ever Need

All Edward Conway needs is someone to love, and in sexy Puerto Rican Alex Martinez, he may have found that someone—until a wild party threatens to take everything from him. When Edward Conway came out to his family he never imagined their reaction would be to shut him out of their lives. Searching for acceptance he leaves his hometown hoping to find a new life in Los Angeles. Finally daring to enter a gay bar by himself, he meets Alex Martinez, a celebrities publicity agent, and the two men connect on all kinds of levels. Despite the pressure of Alex's job, which takes him out of town soon after he and Edward connect, Edward feels he may just have met the man who can give him something to live for. Things look good until Edward's wild roommate Troy, needs a lift to a party where 'sex, drugs and rock'n'roll' are the order of the day. Reluctantly Edward agrees to drive Troy to the party, but before he can leave he becomes the victim of a vicious incident that could shatter the hopes he had for the future. Alex is there to lend support but he is haunted by a tragic past, and in the present is torn between an old loyalty and the wish to make Edward a lasting part of his life.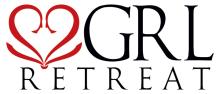 This journal is friends only. This entry was originally posted at http://reviews-and-ramblings.dreamwidth.org/4607015.html. If you are not friends on this journal, Please comment there using OpenID.