Starting from June 1, 2015, I will daily feature authors attending the three conventions I will join, Euro Pride in Munich (July), UK Meet in Bristol (September) and GRL in San Diego (October).


For the GRL in San Diego, October 15-18, 2015, today author is A.C. Burch: A.C. Burch spent his early summers on Cape Cod and since then, the sand has never left his shoes. His first visit to Provincetown sparked a romance with the town and forged a love of the sea that continues to this day. A.C. trained as a classical musician, but his passion for the arts extends to photography, the art scene in Provincetown and Miami, and, of course, the written word. His literary icons run the gamut from Jane Austen to Agatha Christie by way of Walter Mosely and Patrick Dennis.
Since 1987, A.C. has lived in Provincetown—since 1997, in an old house with views of Provincetown Harbor. He's a devoted sailor and can be found most summer days out on Cape Cod Bay. He's just recently become the proud father of a golden retriever pup named Dori.
A.C. splits his time between Provincetown and South Beach.

Further Readings:

The HomePort Journals by A.C. Burch
Paperback: 352 pages
Publisher: Wilde City Press, LLC (March 18, 2015)
Language: English
ISBN-10: 1925313034
ISBN-13: 978-1925313031
Amazon: The HomePort Journals
Amazon Kindle: The HomePort Journals

Fleeing New York City and an abusive partner, would-be writer Marc Nugent finds work at HomePort, the Provincetown mansion of Lola Staunton, a fabulously wealthy recluse. Aided by an attractive-but-unattainable artist and an all-too-available cross-dresser, Marc investigates accusations of rape and murder that have estranged Lola from a childhood friend for more than sixty years. Past and present converge when a long-lost journal reveals tales of infidelity, adultery, and passion that mirror the life Marc has recently abandoned. When his ex-lover arrives in search of revenge, Marc must confront his past, his notions of family, and his capacity for love. Evocative, funny and heartfelt, The HomePort Journals will be to Provincetown what Tales of the City is to San Francisco. - William J. Mann Author, The Men from the Boys series. A cockeyed, full-hearted Provincetown fantasia, The Homeport Journals combines history and romance with a dash of wit and a firm belief that in some magical places there is always a second chance- for love and for art. -Heidi Jon Schmidt Author, The House on Oyster Creek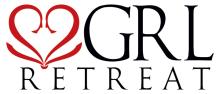 This journal is friends only. This entry was originally posted at http://reviews-and-ramblings.dreamwidth.org/4608290.html. If you are not friends on this journal, Please comment there using OpenID.