Starting from June 1, 2015, I will daily feature authors attending the three conventions I will join, Euro Pride in Munich (July), UK Meet in Bristol (September) and GRL in San Diego (October).


For the GRL in San Diego, October 15-18, 2015, today author is James Buchanan: James Buchanan, the author of over ten gay novels and single author anthologies, lives in a 100 year old Craftsman in California with SexyGuy, two demon spawn and a heard of adopted dogs, cats, rats and fish. Between managing a law practice with SG, raising kids and writing books, James volunteers with the Erotic Author's Association, Liminal Ink, the EPIC Awards Committee as well as coordinates the newsletter for the ManLoveRomance Author's co-op. James has spoken and read at conferences such as Saints & Sinners and the Popular Culture Association. In the midst of midlife crises, James bought and learned to ride a Harley - it went with the big, extended cab pickup. James has been a member of CorpGoth since 1993 and been know to wear leather frock coats to court.

If you don't find James at the computer working on the next book, you probably won't find the bike in the garage.

Further Readings:

Requiem In Leather (A Deputy Joe Novel Book 5) by James Buchanan
Paperback: 250 pages
Publisher: MLR Press (May 20, 2015)
Language: English
ISBN-10: 1608209849
ISBN-13: 978-1608209842
Amazon: Requiem In Leather (A Deputy Joe Novel Book 5)
Amazon Kindle: Requiem In Leather (A Deputy Joe Novel Book 5)

Life, Death, Love, Pain, Addiction and Redemption: Joe finds them all when he tracks the missing lover of Kabe's former Dom in San Francisco. The wilds of San Francisco are a long way from the rural-Utah beat of Deputy Joe Peterson. Kabe's former Dom, the man who protected him in prison, dies and Kabe, along with Jack's other boys, returns to The City to pay their respects. Joe wonders where he fits in after seeing Kabe at home, with the family and friends he left behind. When he agrees to help track down one of the missing boys he can't understand Kabe's aversion to his getting involved.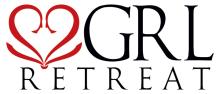 This journal is friends only. This entry was originally posted at http://reviews-and-ramblings.dreamwidth.org/4609498.html. If you are not friends on this journal, Please comment there using OpenID.