Starting from June 1, 2015, I will daily feature authors attending the three conventions I will join, Euro Pride in Munich (July), UK Meet in Bristol (September) and GRL in San Diego (October).


For the UK Meet in Bristol, September 11-13, 2015, today author is Daniel A. Kaine (Daniel A. Kaine will attend also GRL in San Diego): Daniel Alexander Kaine, born and raised in England, makes his living working as a customer service advisor.

Daniel started writing in 2009 to alleviate boredom while searching for employment. He started out writing a cheesy fanfic for his favourite anime, Naruto, in which he paired our hero with the gorgeous Sasuke in an Anita Blake-esque world of vampire hunting. To this day he still cringes at the memory of all that cheese... *shudders*

In 2010, Daniel finally worked up the courage to start writing an original story. Thus, the idea of the 'Daeva' series was born, and with the help of the NaNoWriMo boards the story became a reality.

Now Daniel has three novels and two short story out. He has many more stories in the works, and is working hard to avoid the pitchfork-brandishing horde who want the third Daeva book yesterday!

Being an out-and-proud gay man, Daniel's main characters often fall somewhere under the LGBT spectrum, though he does not limit himself solely to stories about gay romances.

When not writing, Daniel enjoys curling up with a good book, and a glass of Jack Daniels and coke. His favourite genres include fantasy of all kinds - particularly paranormal and urban fantasy - crime and M/M romance. He also has a fatal love for video games and can often be seen pretending to be a giant cow with super healing powers on World of Warcraft, saving the world from Russian ultranationalists on Call of Duty, or slaying dragons on Skyrim. He also collects and paints Warhammer 40k models. Outside of the house, he can be found bowling, canoeing and running.

Further Readings:

Familiar Feeling (Coven of Four Book 1) by Daniel A Kaine
Publisher: Wilde City Press (May 12, 2015)
Amazon Kindle: Familiar Feeling (Coven of Four Book 1)

Drew never believed in magic. Then three years after his wife's unexplained death he unearths a book of spells in his attic. Reading the first 'stupid poem' seems harmless, until he acquires his very own familiar, Felix.

Drew and Felix soon realise an attraction that goes beyond their magical bond. However, there's a coven of demon-worshipping witches out to steal Drew's newfound power. If they want to survive long enough to see where their mutual desires take them, Felix must teach Drew the art of witchcraft. But will he be ready in time?


&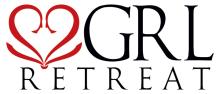 This journal is friends only. This entry was originally posted at http://reviews-and-ramblings.dreamwidth.org/4610357.html. If you are not friends on this journal, Please comment there using OpenID.